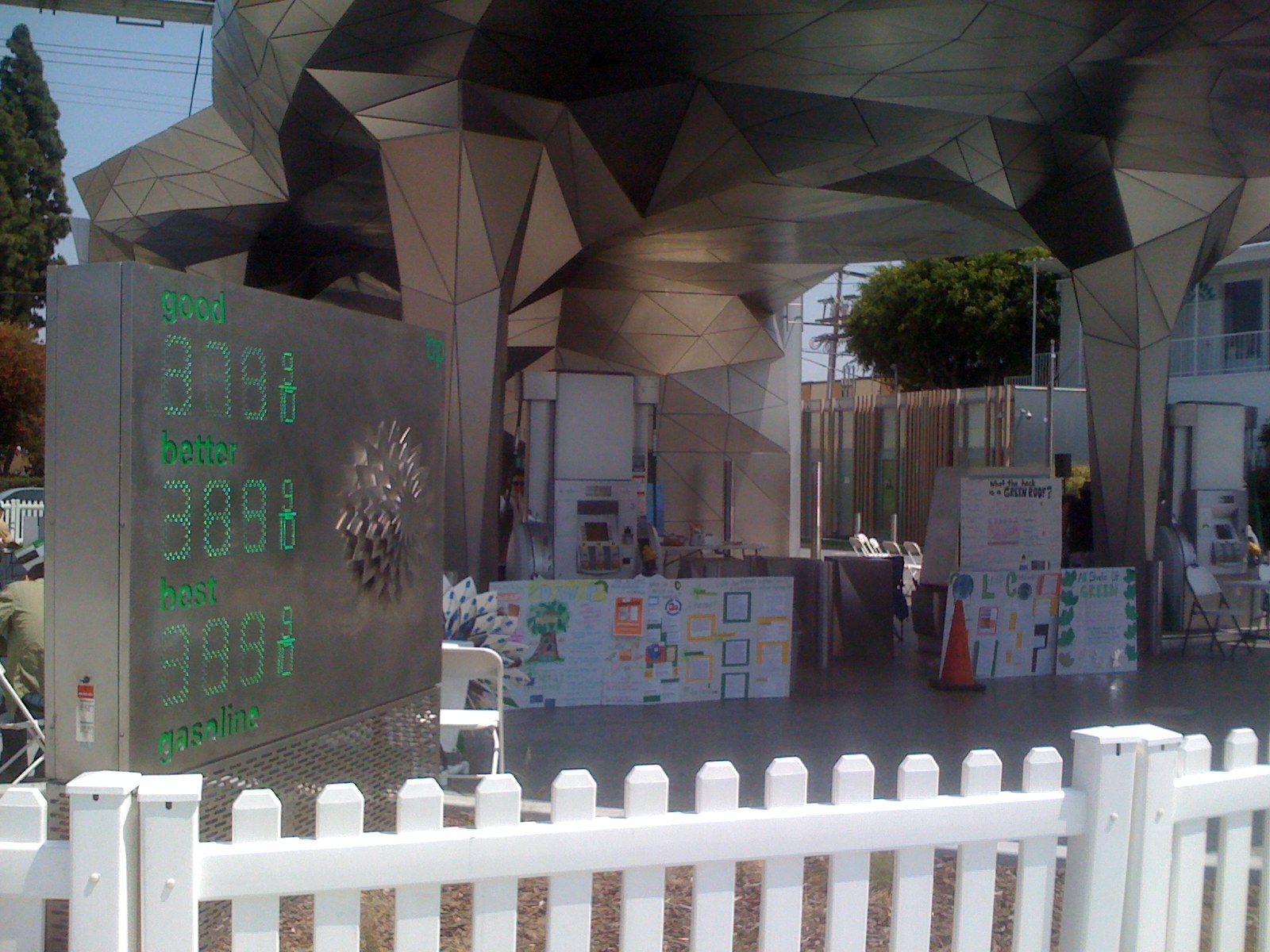 Last summer I was lucky enough to get my dream car the Lexus Hybrid SUV, white with creme interior.  I'm constantly carrying loads of design materials around and I'm a regular on construction sites, so it wasn't long before I had two nails and a screw in my two front tires.  They're slow leaks so I decided to fill them as needed instead of going out and replacing two almost brand new tires. I happen to live a few blocks from two famous LA  hot spots- the Kabbalah center and this outrageous BP gas station.  I remember when they were building it. Everyone in the neighborhood was like, "what the hell is it?" It looks like something from the Spider Man movie set. When I found out it was going to be a new gas station, I was pretty bummed out because it replaced the most affordable gas station on the Westside. But one day I pulled in to fill up my deflated tire and was pleasantly surprised.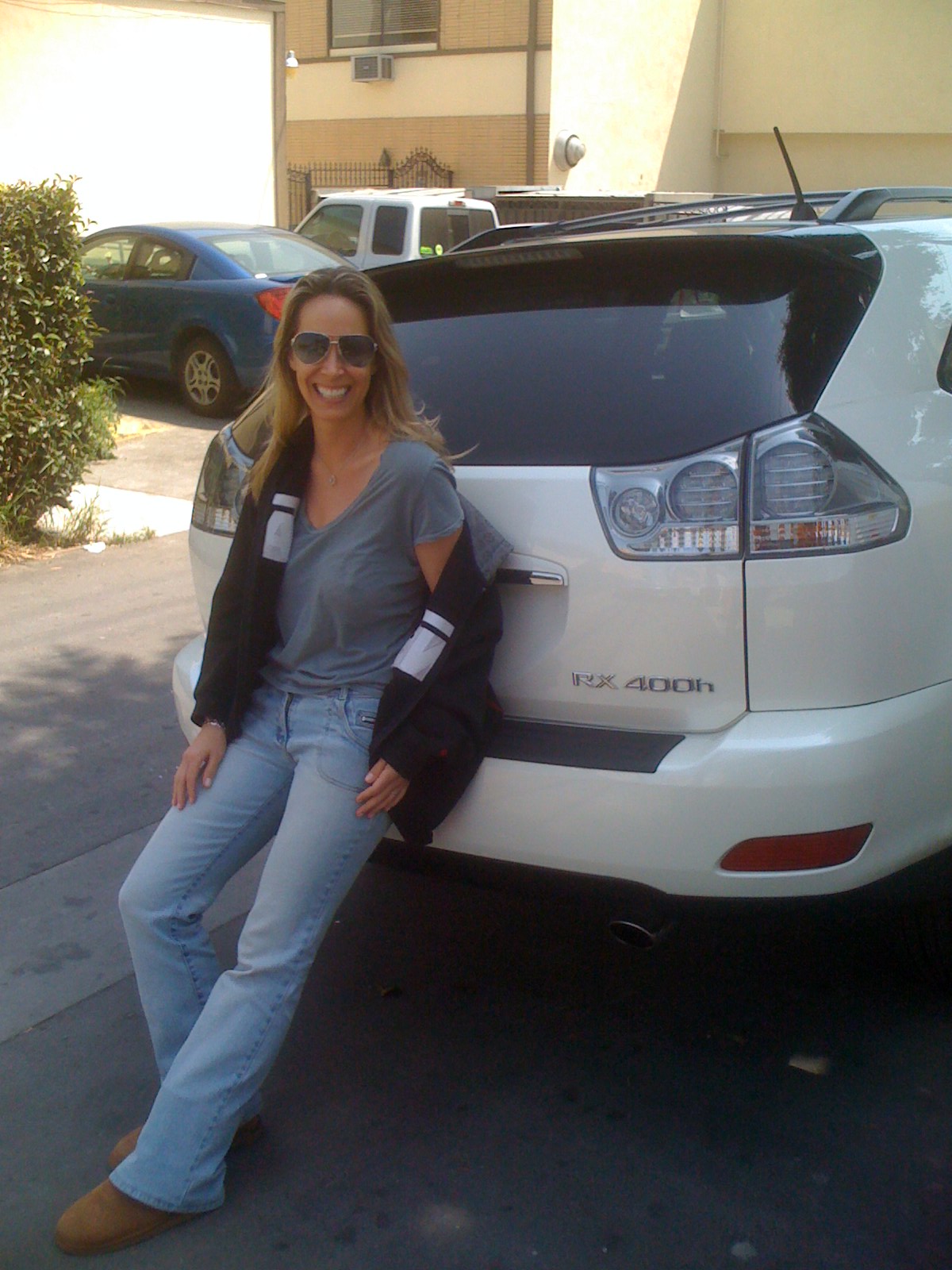 First of all the air was free and the adorable attendant was dressed in what looked to be a stylish hemp jump suit.  He asked me if he could help and if I needed the air gauge. This is service you don't even get at the overpriced, architectural wonder of a  76 station on Burton Way in Beverly Hills.  I asked him, "what is going on here?" He recommended a tour if I had a minute.  The first thing he showed me was the restroom.  In addition to being pretty enough to put into one of my interiors, it ran on solar power, had a grey water system. The floor, sink and low flow faucets were all green products. I couldn't believe I was standing in a gas station bathroom.  When then walked around the station and he pointed out all of the green features: solar panels to power the LED lights, sustainable planting, recycled content decorative metal sheathing. There is even cool, ambient lounge music playing while you pump.  Ok, even if it was a few cents more, I was sold on using this stations gas.
On Sunday I was on my way to a cooking class on Robertson and I see that my station is fenced off (with recycled milk carton picket fence sold through Livingreen in Culver City) and people and booths have filled the space where my hybrid normally fuels.  I was really in shock. They closed the station in honor of Earth Day and filled it with everything green and a live band. They even featured my new dream car, the Smart Car. I've been in love with it for years when I've seen it on European holidays, but now it's a reality on our streets. BP promoting this car ultimately means less fuel sales for them.  The entire experience was surreal.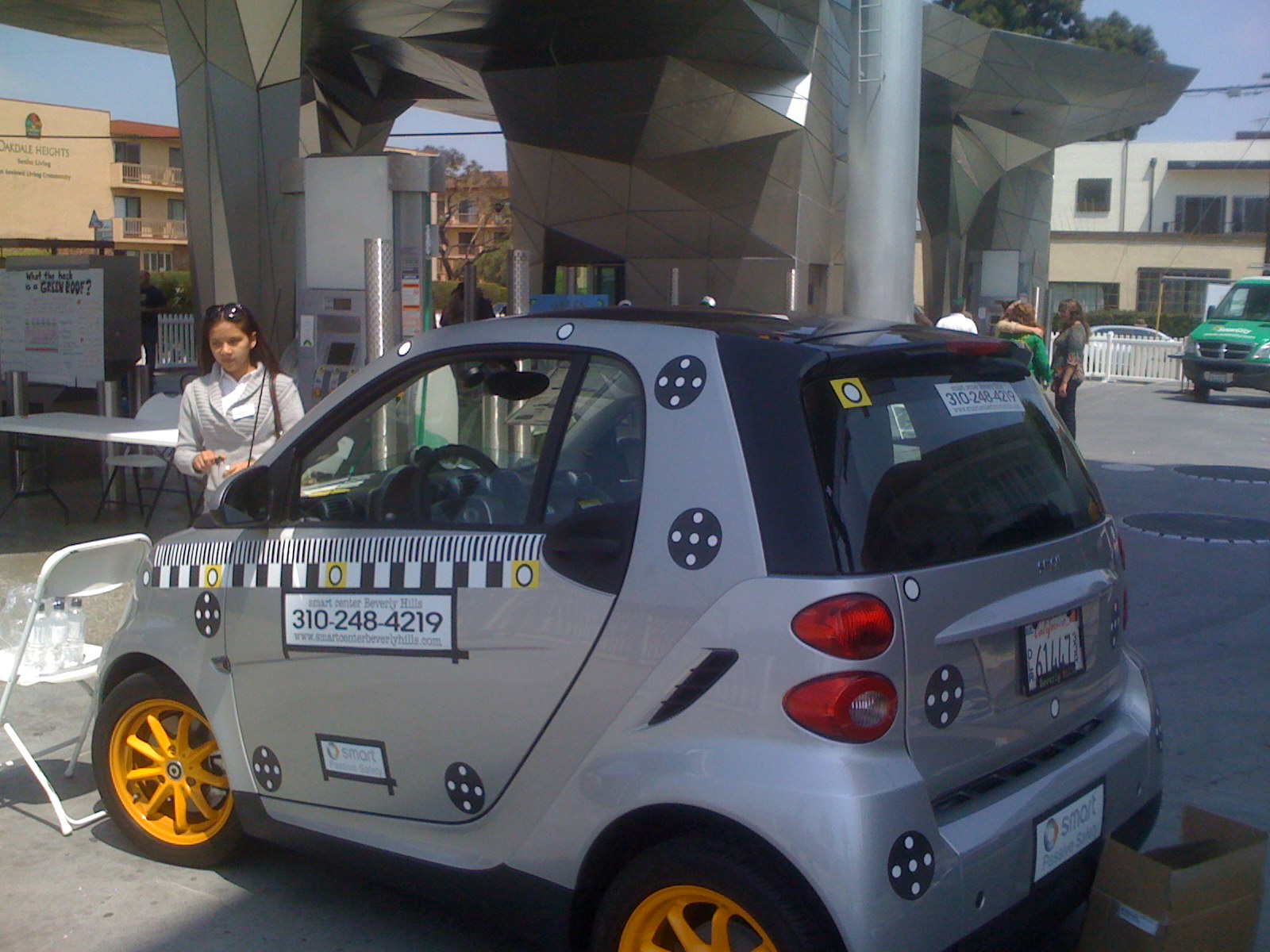 A greedy fuel company forfeited a day of business to give back to community? Is this really happening? I guess things are changing.