The only thing better than the original Phillipe Starck Louis Ghost Chair was the introduction of its much more petite version, the Lou Lou Chair. Available in Kartell retail stores the Summer of 2008, the release party for the Mini Ghost Chair drew quite a crowd at the showroom on Robertson Blvd in Beverly Hills.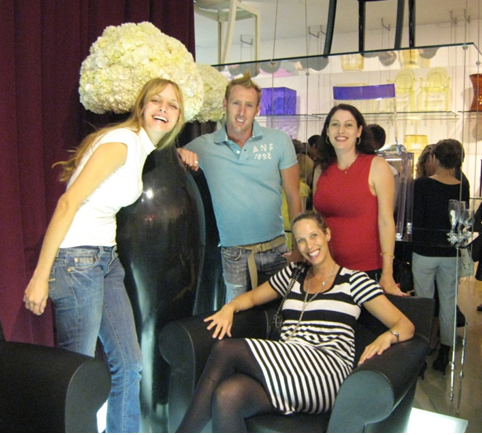 Our gang had a great time.  (from left: Galina, Brook, Lori and Jessica).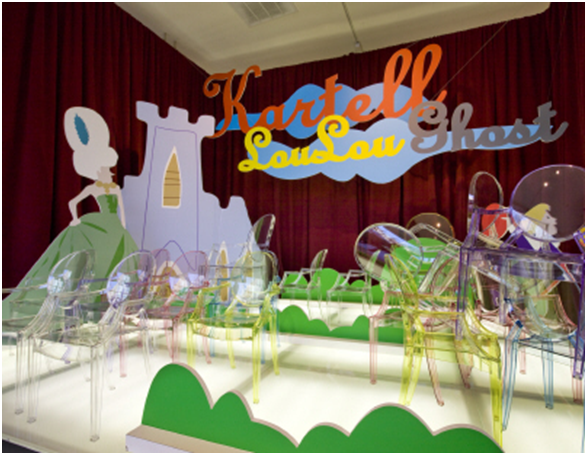 The party was awesome and the showroom was filled to the brim with curious (and thirsty) Angelenos. Some even brought their kids, and it was quite fun to see them squeal as they tried the miniature chairs on for size.
Philippe Starck, who never fails to thrill us with his elegant yet simple-minded furniture, has done it again. His furniture, known to be of "indestructible" quality, will last for many many years without having to be replaced (which expends new resources and puts old ones into our already-overflowing landfills). Available in a variety of colors like green, lilac and glossy black, these new chairs are a true crowd-pleaser.