Every year the PDC opens their doors for a fabulous three day party called Westweek.  Showrooms host glamourous parties with entertaining lectures and  tasty treats.  This year I was delighted to see so much attention being to sustainable products and practices. The libation station hosted by  Liebherr served up a refreshing organic fruit drink.  When they handed me the styrofoam cup and offered me a plastic cap and straw, I proudly declined and said, "caps and straws are not great for the environment".  I was so happy to hear the reply, "but these are 100% percent biodegradable and made of corn, even the cup breaks down".  I had just been rereading Cradle to Cradle the day before and this was one of the solutions they offered.  Talk about syncronicity. The PDC was the last place I expected to practice cradle to cradle theory.  Go Liebherr.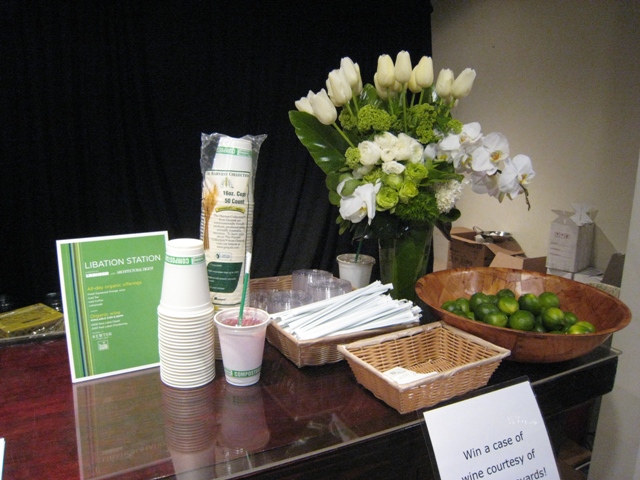 As I was sipping my delicious libation, I headed through the Green Building lobby and saw fashion and furniture collide in the Barbie/Student Designer exhibit.  Cisco, one of my favorite sustainable vendors, provided this adorable campaign inspired seat. Barbie can fold it up into a suitcase and hit the road in her hybrid.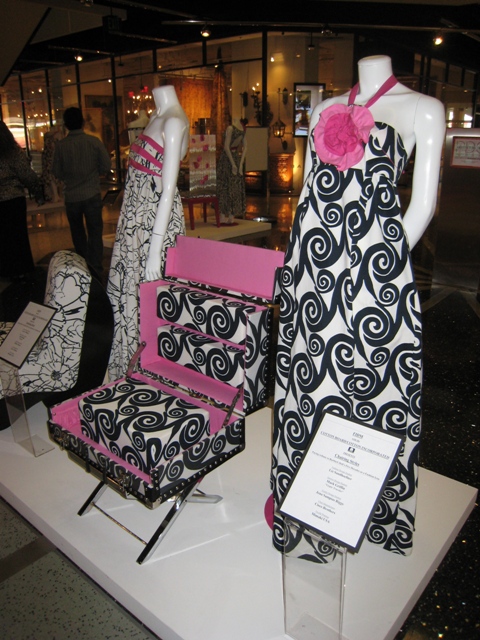 My daughter Elle and niece,  now 2 1/2 and three months old, made their first appearances at Westweek this year. Elle was much more impressed by the bagpipes at Edelman Leather than the Barbie exhibit.  I always imagined she'd be a singer, so this was encouraging. Her smoking hot daddy carried her around in the Baby Bjorn. You can  imagine all the attention he got!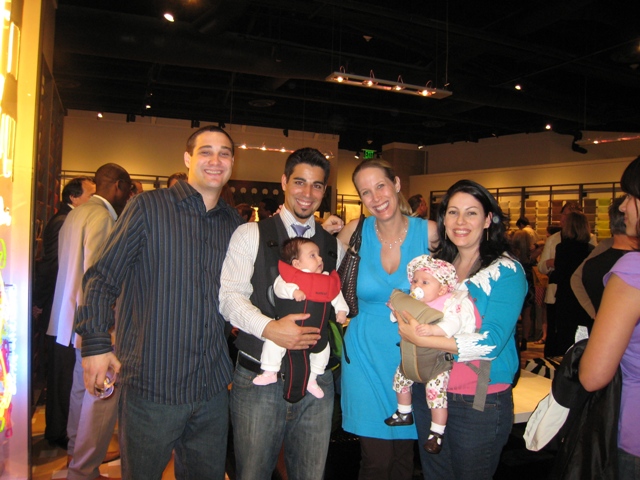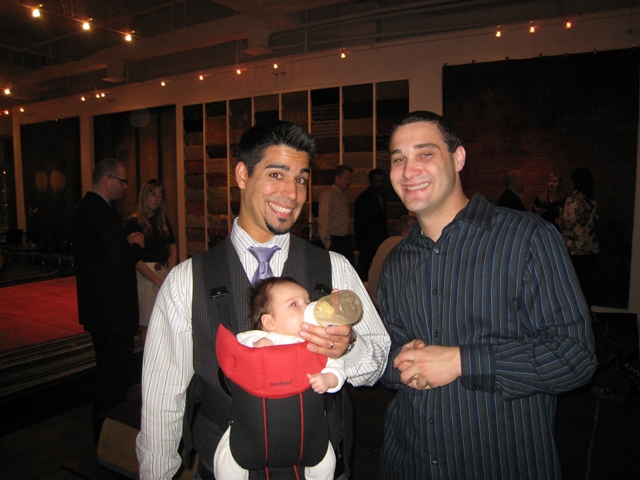 Stylemaker Thomas Lavin embraced green design with open arms. He's included an entire line of sustainable fabrics, Creation Bauman and featured Chista's gorgeous tables at Westweek this year.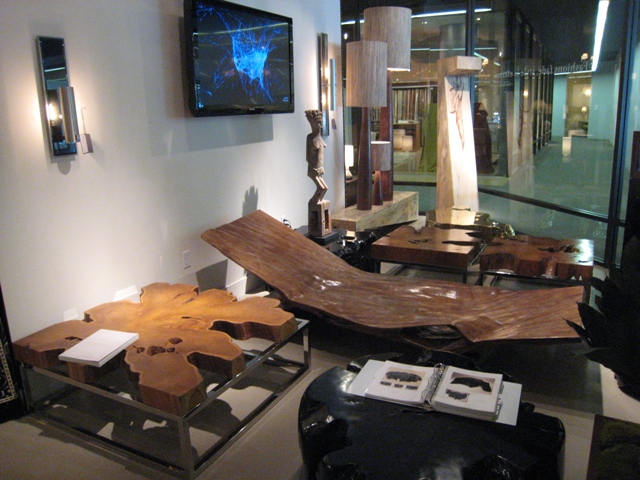 And as always, Thomas had the hippest flowers arrangements. They reminded me of something I'd see in the Jetson's living room.  Brook Casey really loved them because they actually looked like his work.
The show stopper was at Moura Starr, a wholly sustainable showroom which just relocated to the PDC after 14 years on Melrose.  I can only imagine how they got this table into the showroom, it's enormous.  The table is made from a fallen tree which was nearly impossible to win at auction and fabricate.  You only have to look at it to know it was well worth the effort. I had admired Moura Starr's furniture for years without knowing about their committment to sustainability.  Westweek was a hit and I now have another green showroom in my arsenal!