Well finally at 7:30 PM I am able to drag myself out of bed (stomach flu) to tell you all about Poliform's Angeleno Partyand The Klara Porkrzywko show at Atmosphere.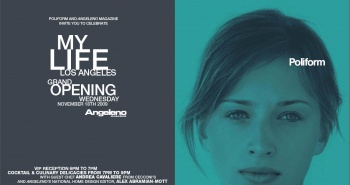 The Poliform grand re-opening on Beverly was spectacular with wine by Wente Vineyard, the oldest winery in California, and culinary delights by Chef  Andrea Cavaliere from Cecconi's.  In attendance were Angeleno Home Editor, Alex Abramian-Mott, Luxe Editor at Large, Michael Wollaeger, Marty Collins the developer of the sensational W residence hotel in Hollywood, Lonni Paul  Design Star Finalist and Celebrity designer Liana Ried. In addition to being exquisitely crafted, Poliform is made following E1 guidelines, for strict European, emission standards, another example of how glamorous green can be. The SoCal Contractor, known to scrutinize every last detail of the built world, was immensely impressed.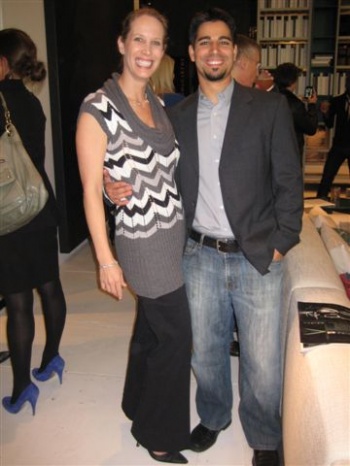 Marcelle Danan recently opened a fabulous, Melrose boutique, Atmosphere, featuring some of the prettiest things I've ever seen made from recycled glass. We will definitely be using them over at 1525 Blue Jay Way. The stylish, French maven held an opening party on Thursday night  for Klara Pokrzywko, who's work celebrates the feminine form.  She's  just back from showing in Shanghai and the Tokyo Metropolitan Museum.  It's certainly something you want to see.