In the mid-priced budget, there's less and less need for a professional designer when retailers like West Elm have nailed a look that reflects a well lived and traveled life.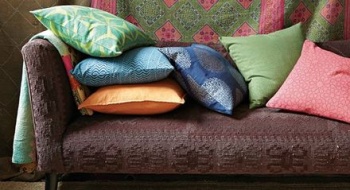 Have you seen their latest catalogue?  It looks like they robbed Nathan Turner's shop to be able to offer their latest items at such affordable prices.   Add that West Elm is at the forefront of pushing retail one step further to help sustainable products go mainstream as a growing number of their items are 100% green and there's little reason go elsewhere.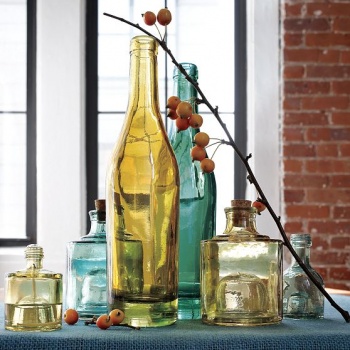 For years I've been teaching designers and the public about eco-friendly and healthy resources.  Lately my push has been for awareness of the people who make the goods we buy.  West Elm's latest partnership is with Aid to Artisans.  I'm terribly impressed that a huge retailer has realized a way to profit and create economic opportunities for artisan groups around the world.
This season they are focusing on All India Artisans and Craftworkers Welfare Association. The  Indian women's yarn co-op creates one of a kind, hand loomed and hand woven pillow and throws without the use of any electricity.  Pieces from Stray Dog Designs can also be found at West Elm.  Stray Dog Designs has been an enormous part of pre and post Haitian Earthquake artisan commerce among a lengthy, charitable, corporate agenda .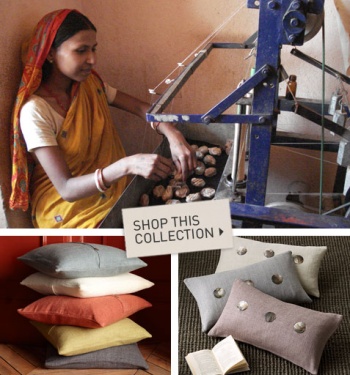 With Certified 100% Organic Cotton textiles for bedding and bath, FSC certified furniture and accessories that are rapidly renewable, reclaimed or recycled, chic and totally within your budget, West Elm has NAILED IT.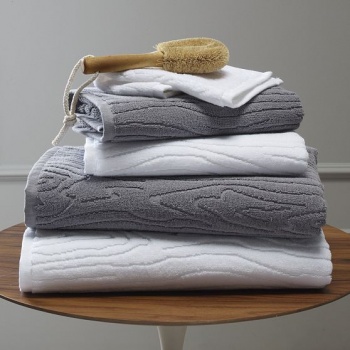 Add the new collaboration with A-List Design partners like Allegra Hicks, Benjamin Moore and David Stark and it's clear that West Elm has made the taste for champagne on a beer entirely possible.
I'm not saying you'll be able to pass their furniture on to future generations, but clearly West Elm understands  a green, triple bottom line.  They've got great style and you can feel good (physically, socially, mentally) about what you buy from them.