The Design Camp Girls were busy bees at the Dwell on Design Show.  I spoke on two panels: Kitchen Trends and What's Happening in Green Interior Design.  Kelli and I had meetings with Toto, Sub-Zero Wolf and Kalamazoo Gourmet Outdoor to discuss Design Camp and their appearances.  Then we hit the ASID and Dwell on Design VIP parties- margaritaville!!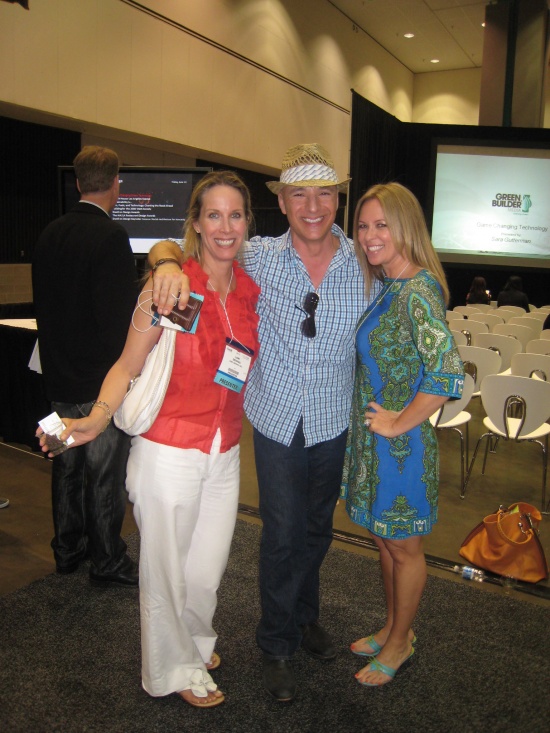 Dwell on Design really looked like an interior designer managed the visual content this year.  The aisles were larger, the room was well lit, they acquired more space and the vendor booths were exquisite.   After the Sustainable Furnishings Council: What's Happening in Green Interior Design Panel, with Dwell Editor Micheal O'Conner Abrams, Angelo Surmelis and Susan Inglis,  we caught up with Angelo.  Kelli and Angelo go back to their days at TLC's Clean Sweep,  one of television designs first top interior design shows.
Another fun moment was when the folks from the Toto panel on Bathroom Trends, Melissa Hill and Allan Dalatorre, jumped in the Toto shower with Kelli and me to  demonstrate  our point about how larger showers were being designed these days.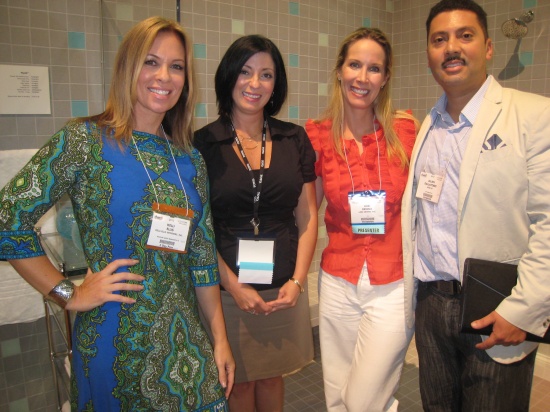 Some of my other favorite exhibits were the modular house by Eco-Fabulous' Zem Joaquin.  I especially loved the master bedroom wall cover and the adorable, vintage  ruler chalk board in the girl's room.  The chalk board paint by Sydney Harbour comes in a handful of colors, not just the routine chalkboard black.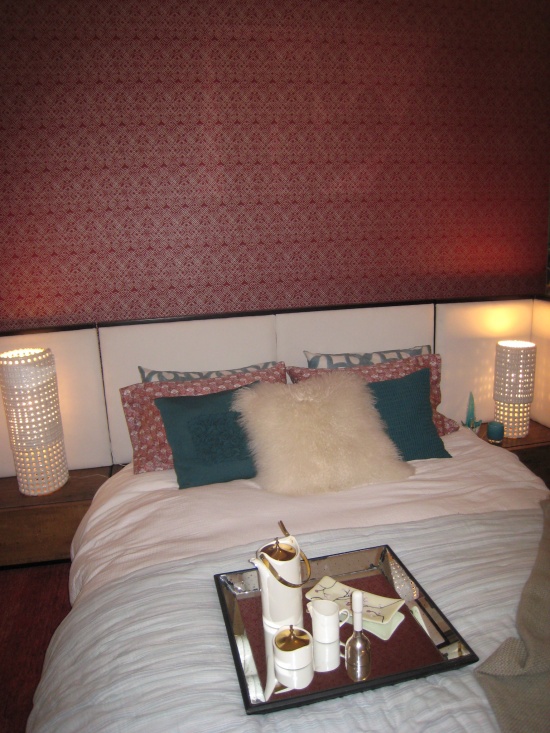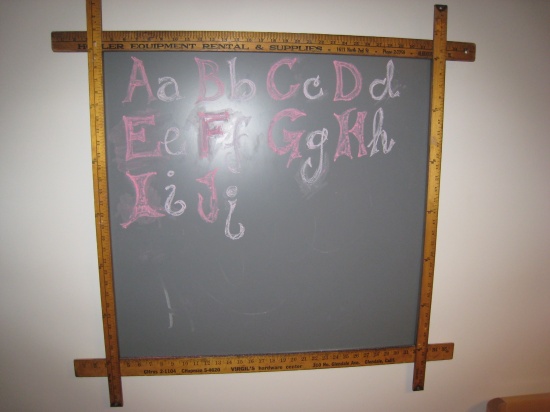 Equally impressive was the Kishani Perera and West Elm designed modular home.  Short on square feet, the home was full of style, with a place for everything you needed to live well- even a wall of closets in the bedroom.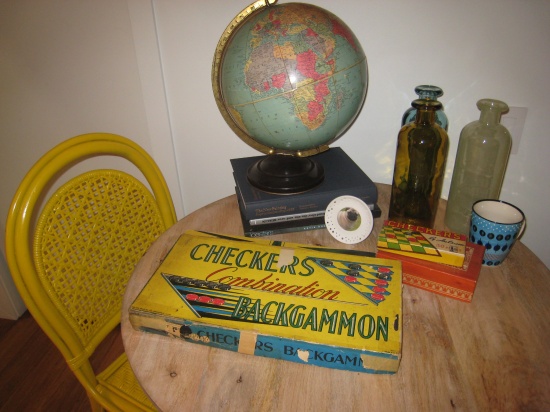 The garden space at the Dwell show never disappoints.  High style trellis sculpture dazzled the crowd.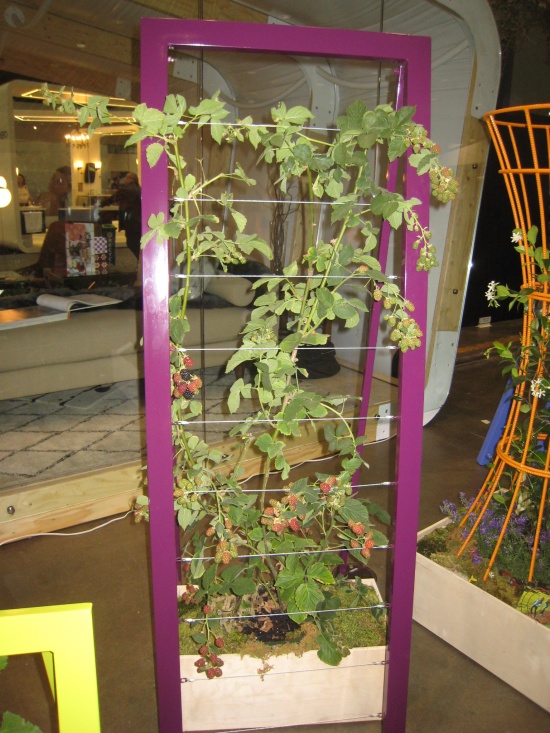 Landscape design in Southern California is so much about using common materials, here simple cinder blocks filled with succulents, create an extraordinary planter.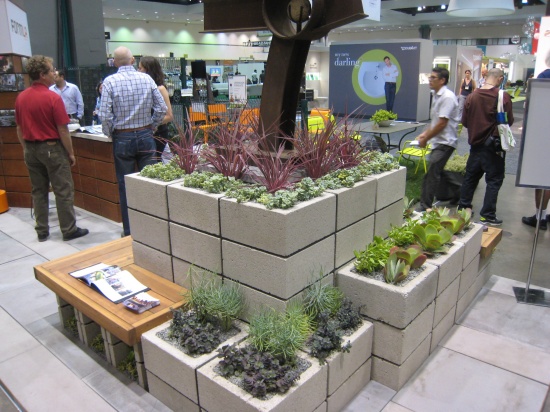 Also fun was the white board sticker wall for Whitey Board.  I don't know what it is about being able to write on a wall, but it sure attracts a crowd.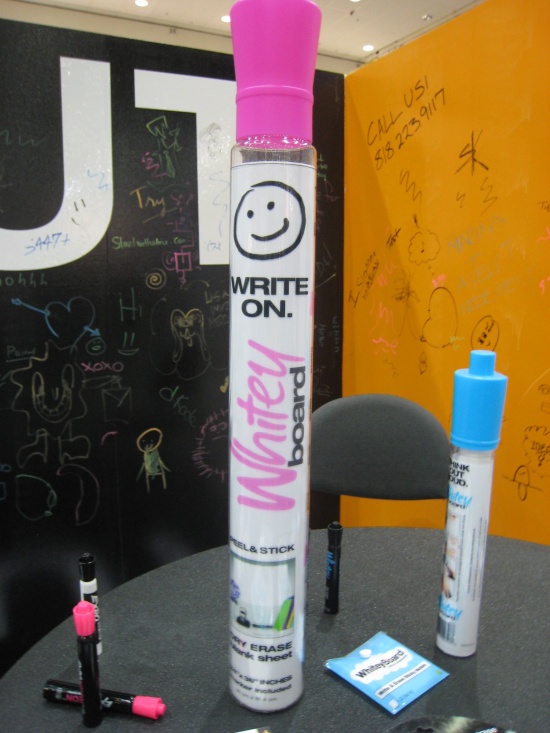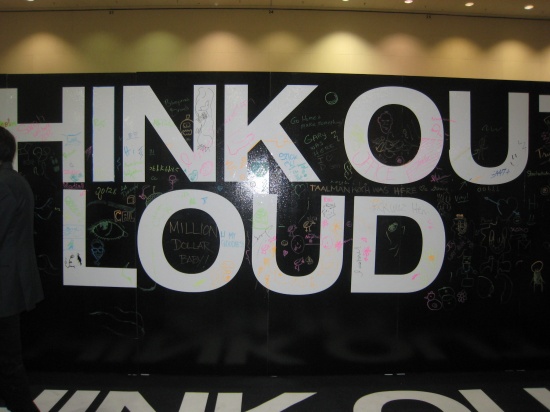 If you missed Dwell on Design, you'll be able to catch me August 3 at as Vegas Market.  I'll be speaking with other celebrity designers, Lonni Paul of Design Star and Lisa Adams of HGTV Million Dollar Closets.  The show has thousands of square feet of the latest styles, traditional to modern, panels with top interior designers,  Pintrest contests, lots of fabulous swag and great cocktail parties!