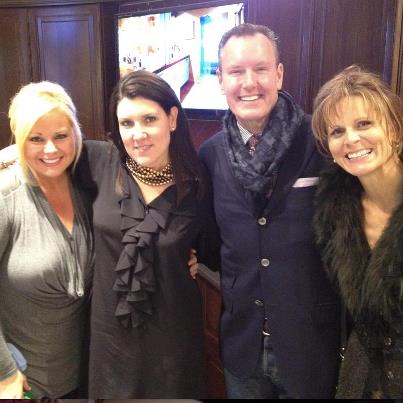 We were privileged to have interior design icon, Barry Dixon at Design Camp Atlanta.  The man is BUSY making magic happen, so before he even began speaking, I felt a deep sense of gratitude that he made time to spend with us. I've heard him speak before, I know how interesting and talented he is. But what happened in the room when he spoke was something none of us were prepared for. It was pure inspiration, sublime perfection.  Even the AV guys were blown away, I heard one say "man this guy is a really good designer."
Though, when it comes to Barry, it doesn't matter what industry you're in, if you just listen to him, you will be inspired to be better at anything.   My five top take aways from his presentation were:
1. Be generous– Barry came to camp on his own dime and he was not paid to speak.  He has projects all over the world and a staff of 18 to manage.  He has multiple lines to design, oversee and promote. He has a significant other and a happy relationship.  He has a 300 acre farm with animals and mowing to do.  As I've said, the man is busy.  Yet he came to our opening night cocktail party and spoke at Design Camp, greeting each person as if they were good friends of his mother, taking the time to make each person feel significant. Time is our most precious asset, it can not be replaced.  Yet Barry gave us his most valuable commodity freely and happily.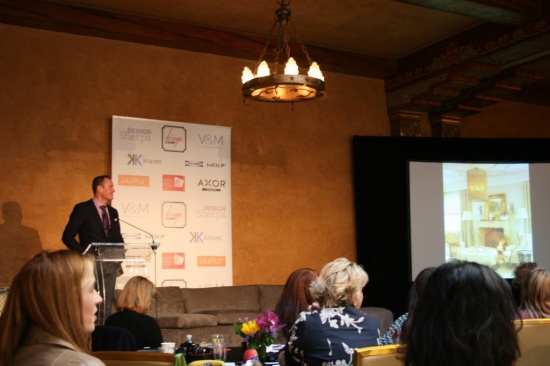 2. Be positive– I know Barry is a Southern gentleman and I'm sure he really paid attention when his parents said, "if you have nothing nice to say, don't say anything at all." But Barry must really like to speak because only positive things come out of his mouth.  Somehow he is able to see the good in all situations and speak to that.  We were so impressed by his ability to speak well of others and situations that we came up with an acronym WWBS? (What Would Barry Say?). It's a little reminder I'm using to be more positive… and it's working.
3. You have two clients: the client and the home (building)– Professional interior designers, at least the good or successful ones, really love what we do and we respect architecture and design.  Yet, I've never heard it quite explained it so simply, the home is also your client.  I've consciously thought about these words on the last, three, new projects I'm working on and it's elevated my practice. Sometimes it's the simple things that change your entire life.
4.Be impecable with your words –  Barry speaks five languages and he has a voluminous vocabulary.  This man is convincing and calming to clients when describing $350 per yard drapery with mellifluous phrases like "Fortuny fabric from heaven" and lavish, architectural additions as  "scale that circumvents the room".  He communicates wholly without being pretentious. It's lovely to hear and imparts exactly what he wants to be understood. Note to self: start reading more.
5. Be inspired- Barry creates entire lines from novelties like his grandmother's old tins, quail eggs from his farm,  the shape and color of a fallen leaf.  To be a great designer, you must open your eyes, open your mind, open your heart and be inspired by the ordinary and overlooked. This week I paid attention to the seat of a motorcycle and the complex, yet simple arrangement of a pink Camilla flower in a plain, white tea cup.  Both experiences moved me with a childlike innocence, a few seconds of unexpected bliss.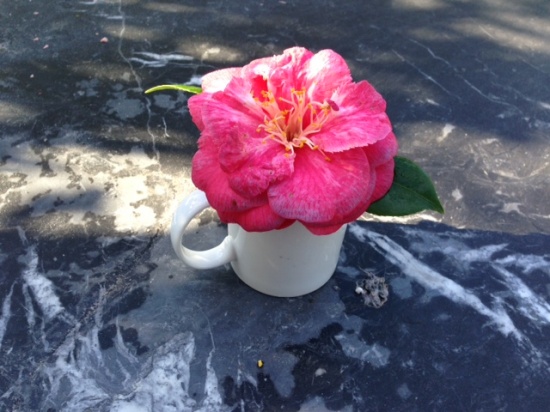 An entire day of Design Camp is dedicated to how interior designers can make more money, but  it's always gratifying to enrich yourself with the things that  money can't buy. Thank you Barry Dixon.