When it comes to Interior Design magazines, Architectural Digest is the Dom Pérignon.  So what is it that makes it so great?  Their striking projects, sharp editorial staff, gorgeous photography?
Let's start with our love of Margaret Russell.  With her keen eye and exquisite taste, she took a classic in Architectural Digest and brought in a totally fresh and contemporary look without changing the integrity of the magazine.  When AD arrives each month, it's my favorite time where I sit with a cup of coffee and devour it slowly, page by page.  Their selection of exceptionally talented AD100 Designers is on point and incredibly varied which always keeps it interesting.  Favorites include Darryl Carter, Timothy Corrigan, Jean-Louis Deniot, Bunny Williams, Mario Buatta, Madeline Stuart, Miles Redd, Suzanne Kasler, Thomas Pheasant, Vicente Wolfe, Victoria Hagan and more…I can't stop dropping names – I love them all!
So what does it take to make it into the AD100?
Premier Art Collections
Some of the highest, most sought after artists have been represented in AD.  Pieces range from world-class antique and fine art found at auctions houses like Christie's or Sotheby's, to the ever-current graffiti artist, RETNA, who was just featured on the cover in Ellen Pompeo's home, designed by Martyn Lawrence Bullard – another favorite.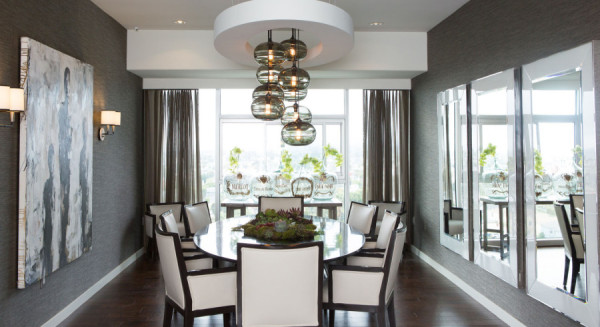 For our client, a partner with Goldman Sachs Asia, we worked with Daniel Maltzman who brought in touches of his surrealist and abstract art.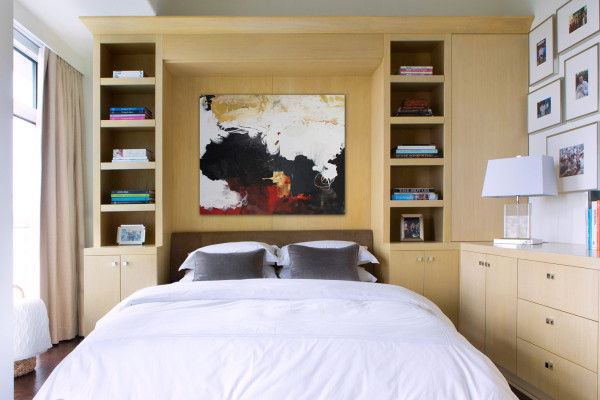 Art by Daniel Maltzman
Quality Vendors Get You Into Architectural Digest
The team of vendors you surround yourself with can make or break a project.  We are honored to work with the finest craftsmen in the business and we all collaborated on this jewel of a room at the historic Maison de Luxe Greystone Mansion Showcase House in Beverly Hills.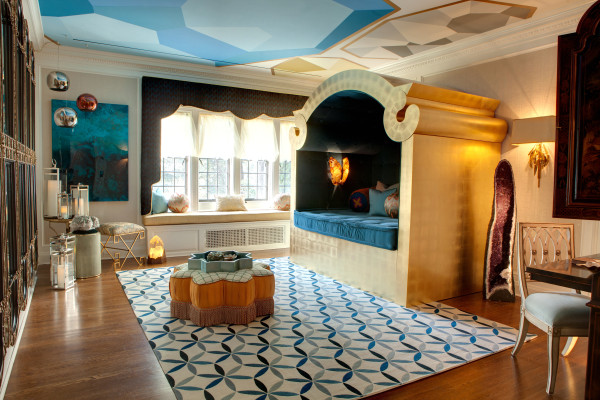 Bed woodwork by WestArt Woodwork, Bed finish by Jimenez Brothers, Upholstery by RAGS USA, Furniture and Accessories by Maitland-Smith, Rug by The Rug Company, Drapery by Heritage Drapery, AV and Speakers by Van Wert Technology Design and Sonance, Art by Kevin Barry Fine Art, Custom Ceiling Mural by Jill Crawford Interiors, Fabric and Wallpaper by Thomas Lavin, Crystals by Crystalarium and construction by SoCal Contractor.
Celebrity Clients
We had a great time working with Jen Rade, celebrity stylist to the stars on her Zen Villa in Los Angeles.  She had a clear vision and we were able to work with great pieces of art and furniture from her travels around the world.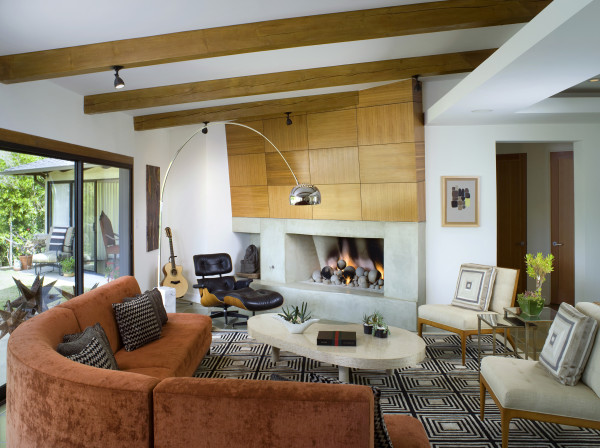 Jen Rade's home she shares with her husband, a well-known set designer.  Some of Jen's clients include Angelina Jolie, Dave Matthews, Pink, Cher and Marilyn Manson, who gifted her a few pieces of his personal paintings.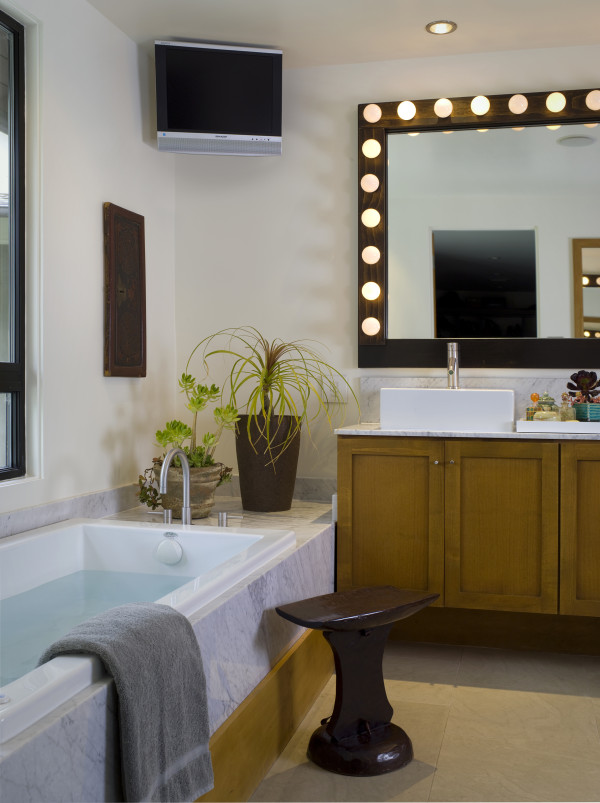 Every star needs a relaxing Hollywood spa experience.
Vintage Furniture
Just like cars, buying new furniture tends to depreciate once you drive it off the lot or take it out of the showroom.  With antique and vintage pieces, the value only increases over time which makes it not only a wise investment but a way to create a collected and unique design within your home.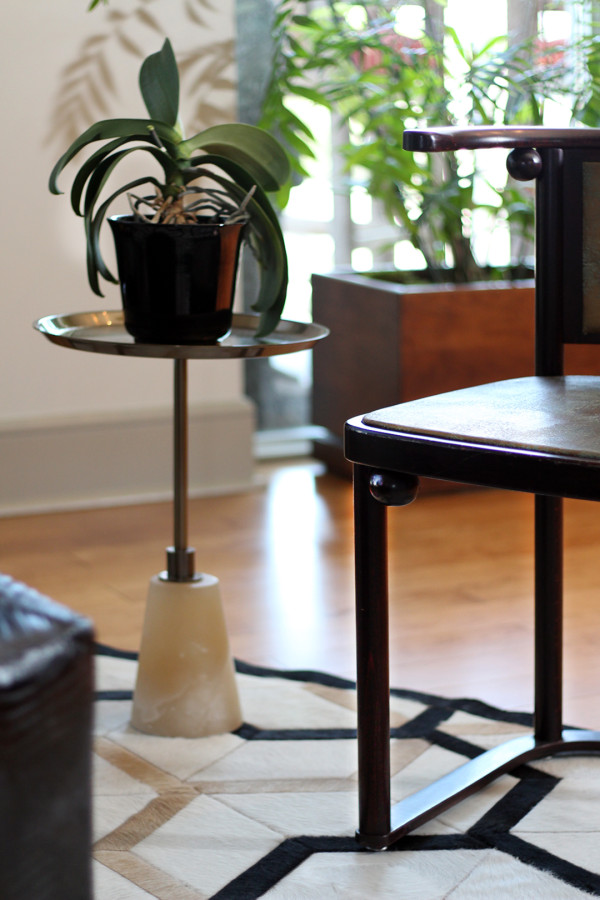 Antique Josef Hoffmann chairs found at Dispela Antiques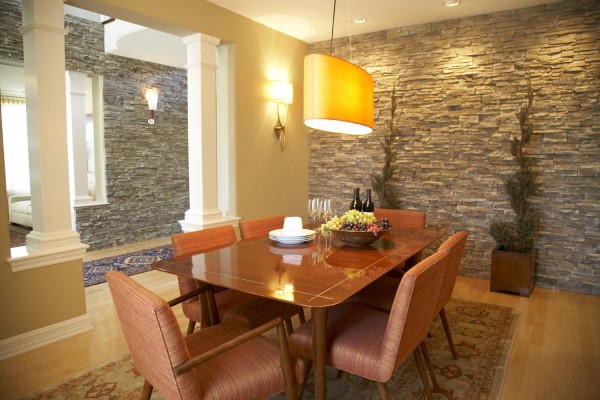 Our client's personal dining table and chairs by Robjohns Gibbons
High Quality Custom Furniture
When you just can't find what you have in mind, designing a custom piece of furniture is your best bet and a guarantee to make each home feel special.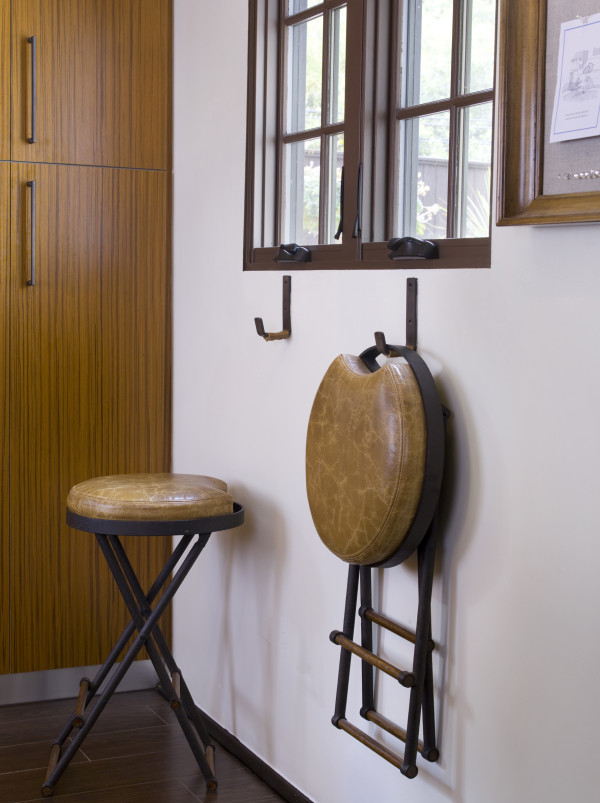 Inspired by Julia Child, we designed these leather, iron and wood stools to hang on the wall when not in use.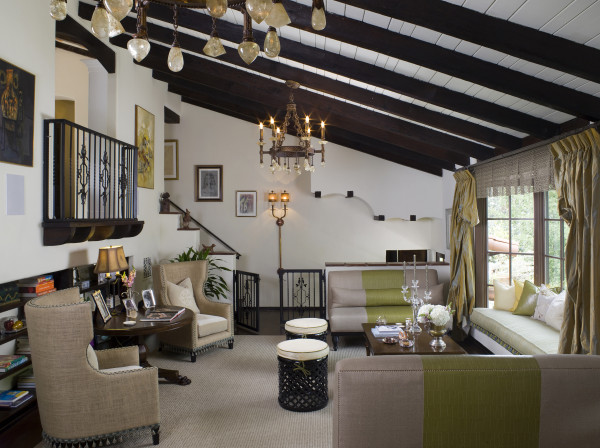 Custom furniture can be anything from large scale pieces to a seemingly effortless yet beautiful accent.  We designed these matching settees with leather inlay and matching bolster pillows, and added tassel and tape trim to the occasional wingback chairs.
Location!  Location!  Location!
Property values, exclusive world-wide locations and stunning views are all fantastic features of an incredible home tour.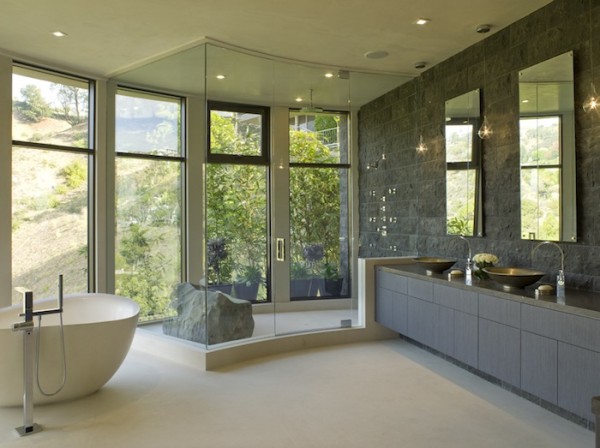 This home was located in the famous Bird Streets of Hollywood Hills just above the Sunset Strip.  The multi-million dollar neighborhood is well-known for residents such as George Harrison, Leonardo DiCaprio and Dr. Dre, and features more than 180 degree jaw-dropping views of LA from downtown to the Pacific Ocean.  This is one of our favorite rooms in our Blue Jay Way project.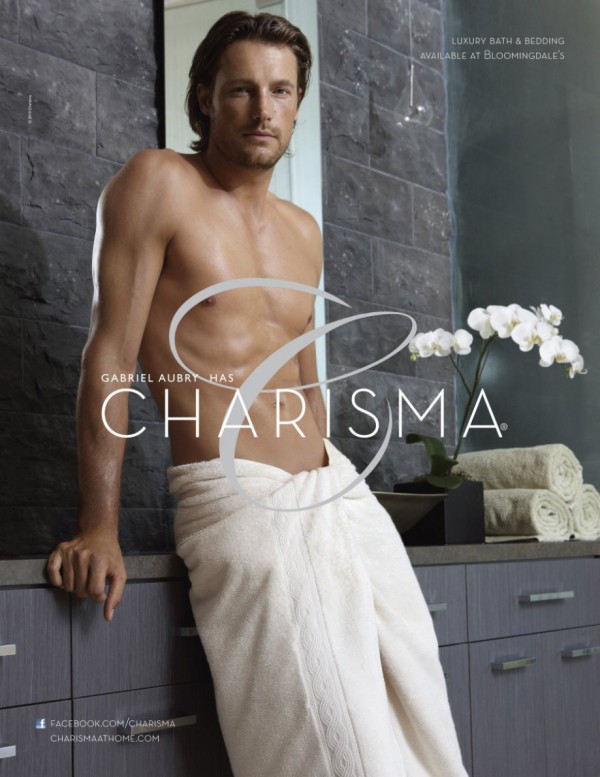 It must be Charisma Bath and Bedding's favorite too because they chose this location for their Gabriel Aubry ad.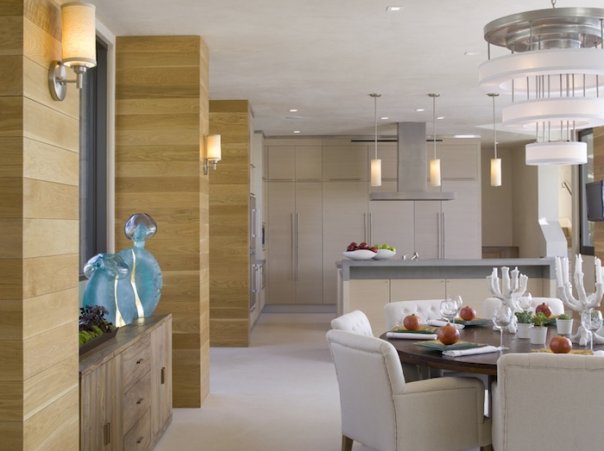 Kitchen at Blue Jay Way
Our Blue Jay Way bar was so hot…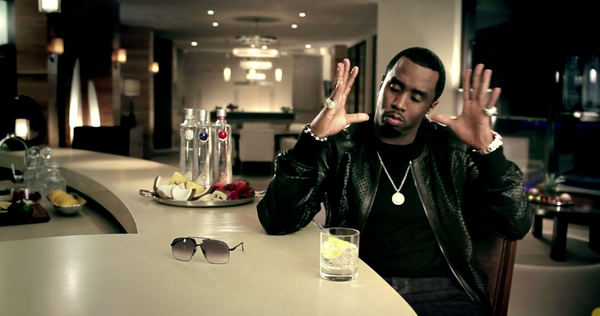 BOOM!
It was featured in Sean "Diddy" Combs' sexy commercial for Ciroc Vodka.
I'll drink to that!
What have been some of your favorite projects featured in Arch Digest and what AD100 Designers continue to push the envelope and inspire you year after year?  While you think about that, I'll head back to finish this month's editorial.