Each time we head to High Point Market, we're always on the look-out for something we haven't seen before – and there's so much to discover.  During our last trip we explored the 220 Elm Building on the hunt for something new and exciting.  There are 4 floors filled with over 60 showrooms and we have to share a couple of our favorites with you – Innovation Living and MAT RUGS Company.
We have worked on projects where space is limited and we try to maximize not only the design, but also the function in each room.  Being able to accommodate overnight guests in their own suite is a luxury but sometimes there's just not enough room.
So bring on the sofa bed!  Noooo, this ain't your grandma's old rickety bed of dread.  I'm sure we all have horrible flashbacks of an uncomfortable night's sleep with bars jabbing you in the back or a sagging thin mattress.  But not these beds!  Founded in Denmark, Innovation lives up to it's name with their stylish AND comfortable designs.  Check it out!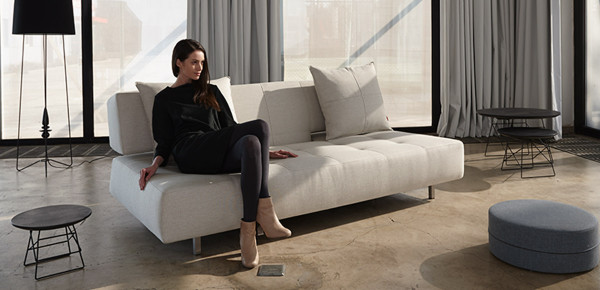 The stunning Long Horn
Sly Sleek Sofa Oak has curvy legs and a sexy back.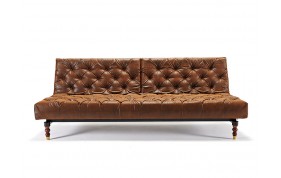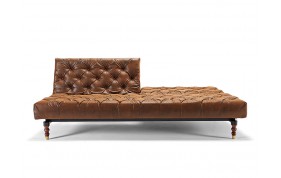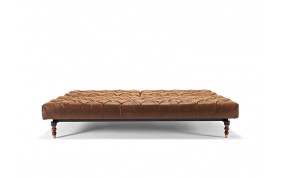 Going for Retro, this slimmed down Chesterfield gives you all the style and saves on space.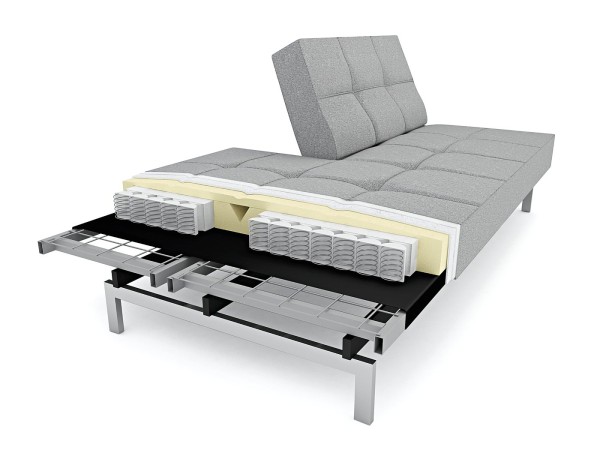 Here you can see the quality support and total built in comfort.
Each piece can be customized with a wide selection of leathers and woven fabrics to choose from, along with leg style options.  We were so impressed and excited for this discovery at Innovation and hope you check them out!
You know we love playful, whimsical designs and are never afraid of color.  And you also know we like to support companies that take responsibility for the earth as well as the people they work with.  Well, we have found our mecca!  M.A. Trading Co. is a third generation company in India whose 3,000 weavers and craftsmen create beautiful, contemporary and elegant rugs.  Each rug is hand-knotted, hand-woven or hand-tufted which makes each piece unique and truly special.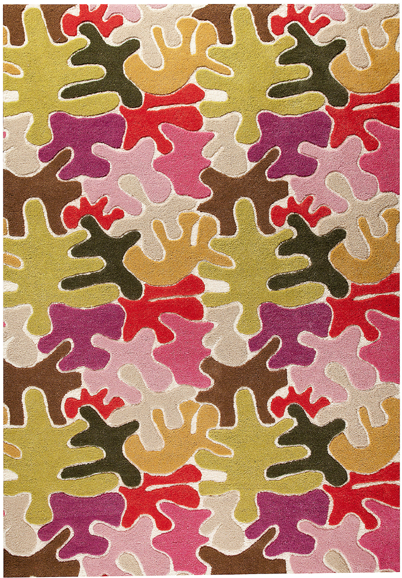 Matisse inspired rug is so fun and full of color!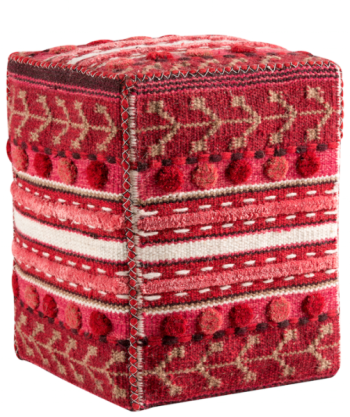 How cute is this ottoman as a major pop of red?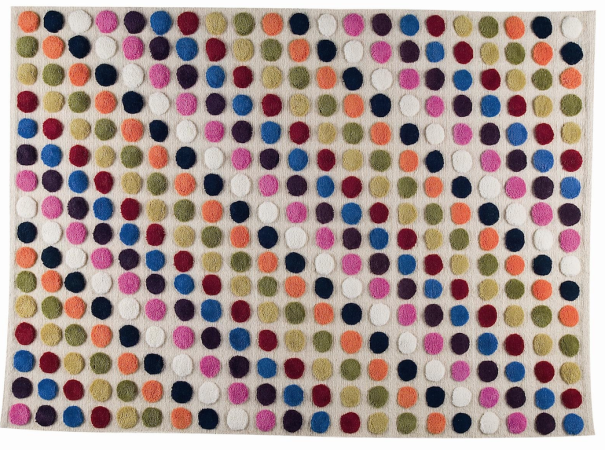 This rug reminds me of colorful candy dots.
I love it!

And Pantone style ottoman.   Notice the criss-cross thread detail.
We're seeing a lot of 3-D textures in materials and this rug and ottoman are no exception.  It's a great addition of texture, color and fun!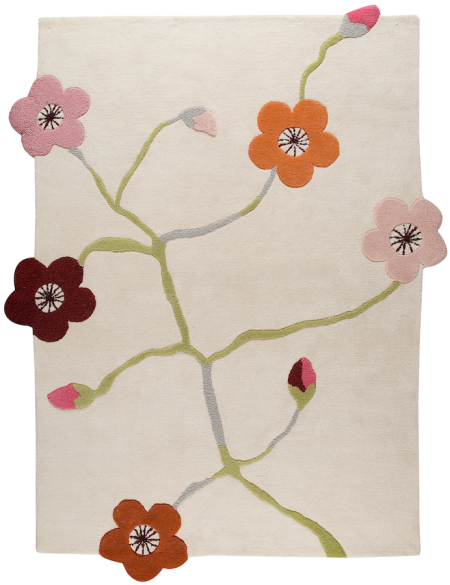 Who said you have to stay within the lines?  These flowers follow no rules and it's paying off with a sweet and playful design.
MAT has so many more beautiful rugs in natural fibers like bamboo, wool, silk, flax, hemp, linen and silk – all exquisite and gorgeous.  Definitely a company to keep in your favorites tab.
I'm so excited to have these new tools in my resource bag and be able to work with quality vendors like Innovation and MAT.  It makes my job even more fun!