We love a great party, whether it's fun and funky or more chic and reserved.  They're all fantastic!  And we were so happy to see furniture that fits every lounge style at the 220 Elm building at High Point.
Once a forgotten, hardly used space, we're now seeing a trend where people are using their "Formal" Living Room as a lounge.  What a great way to re-purpose a room that you'll actually use!  Here are some cool pieces from Design 9 and Leif Peterson that caught our eye:
Design 9
Why be tied down to one layout in your home?  How boring!  You know we love multi-functional and modular seating and Design 9 is perfect for that experience.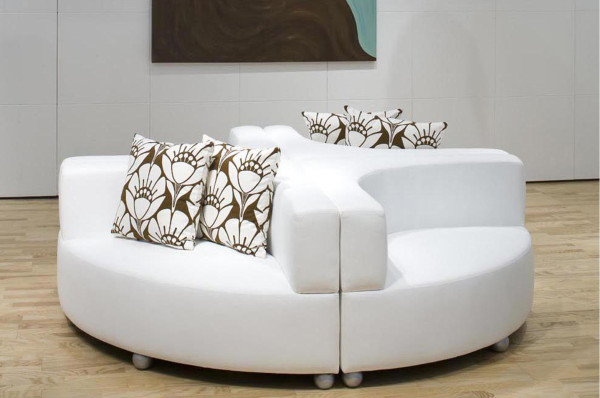 This convivial piece called Roley Poley is ideal for group conversations.  You can place in the middle of the room as a focal piece, or break it up to round out a few corners.  You could even turn into 2 fun settees.  The possibilities are endless!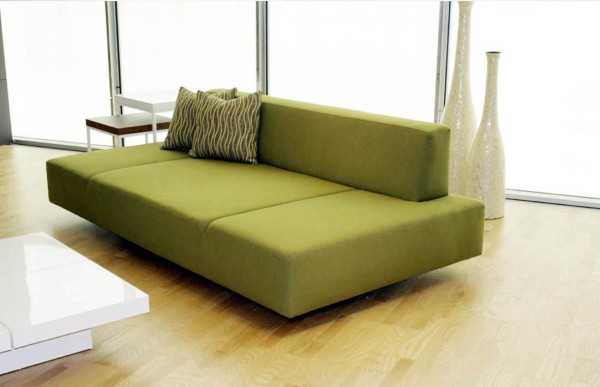 If you have a larger Living Room, placing two of these Vera Lounge Sofas back to back creates 2 different seating areas and is uber comfortable and relaxing for everyone.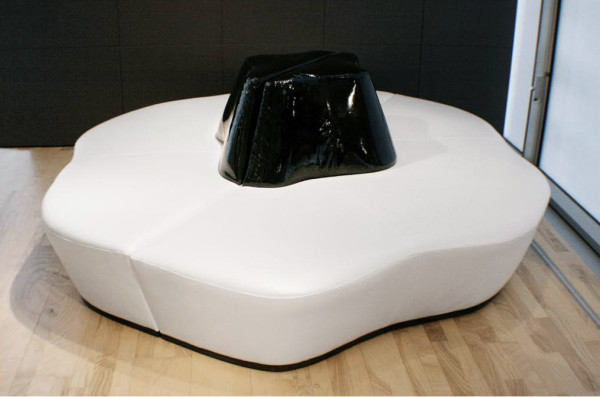 This amorphous ottoman is perfect for multiple conversations at the party and
everyone can still be comfortable and lean against the center back.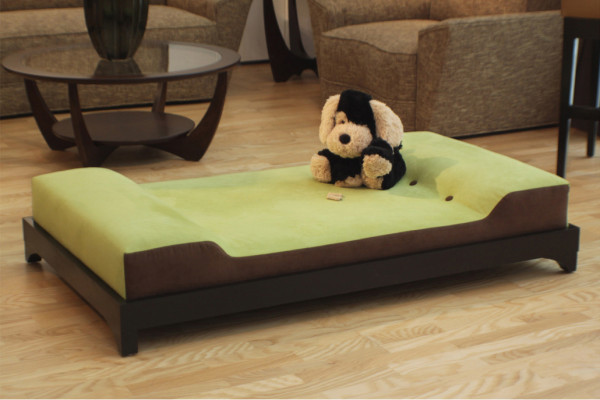 Loungers from 220 Elm for our Four-Legged Friends
Don't forget your social four legged friend who loves to lounge too!
You don't need to have pet furniture that looks like pet furniture.
It should blend with your surroundings and this Bow-Wow Lounge fits in perfectly!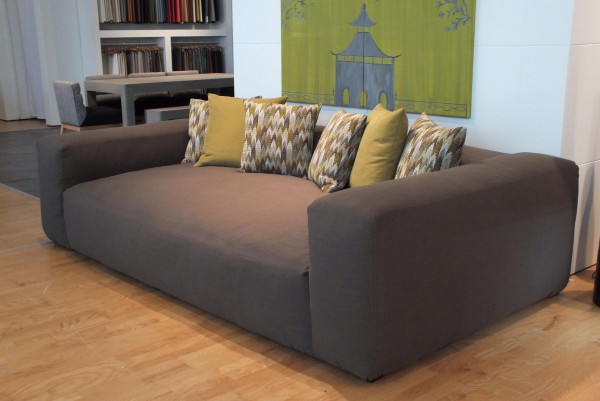 And for those friends that just can't make it home that night, this extra deep sofa converts into the most comfortable bed.
Design 9 has a wide selection of great fabrics to choose from so make each piece a work of art and have fun with it!
Leif Petersen
A beautiful and carefully curated selection of modern manufacturers are represented at Leif Peterson, including furniture, lighting, rugs and more.  Here are some loungie faves: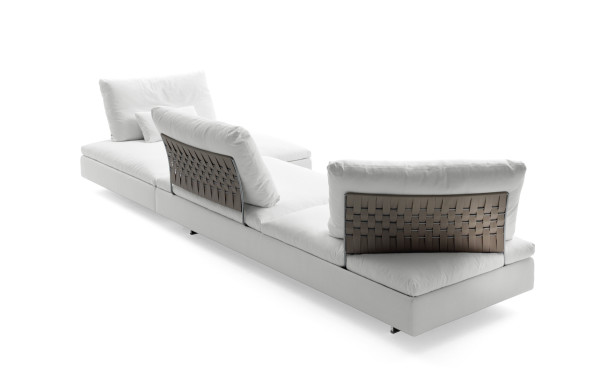 We love the open spaces in the back of this beautiful sofa.
It encourages conversation from all sides.
Plus the woven back support is a great touch and pretty to look at from across the room.
Lighting and Texture from 220 Elm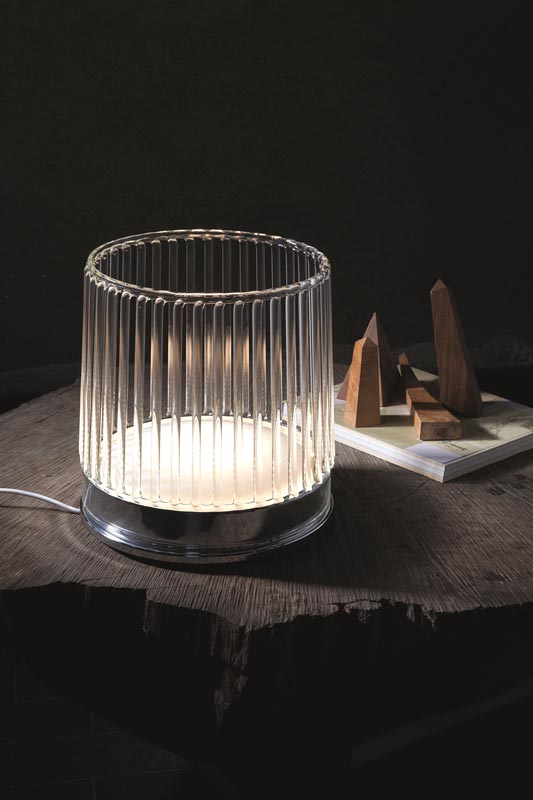 This subtle yet sexy table lamp is perfect for mood lighting and makes everyone look young and beautiful.
If music is your thing, this Sitar inspired chair is for you!
Light enough to move around the room and
comfortable enough to lounge in.  The webbing is great!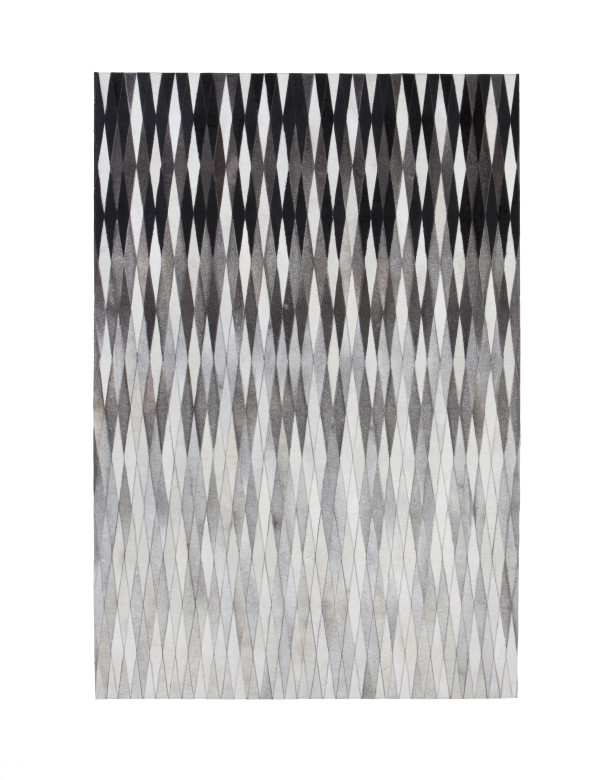 This rug is so pretty, it could be wall art.  And on the floor it's incredibly soft and begging you to
kick off your heels and get comfortable.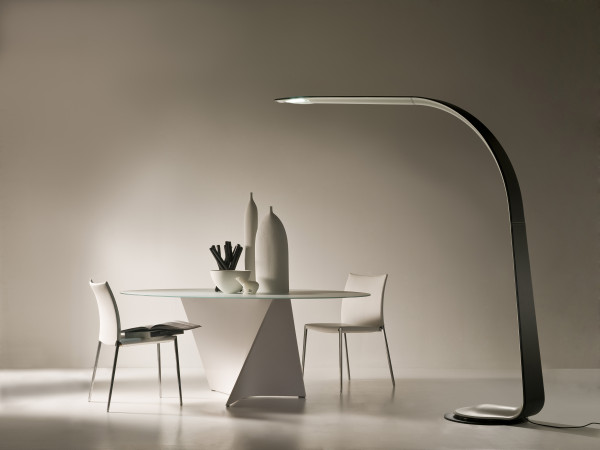 Sleek and sculptural, this lamp gives you plenty of mood lighting and stays out of your way.
I'm so inspired by Design 9 and Leif Petersen that I'm ready for a cocktail and some lounge music.  Who's joining me?