Inside the Best Interior Design Firm in Los Angeles
We've been busy little bees over here!  As you know, our main job is high end, interior design of multi-million dollar remodels and new construction projects.  That could keep anyone busy for quite awhile! Today we want to take you behind the scenes of the top interior design firm in Los Angeles: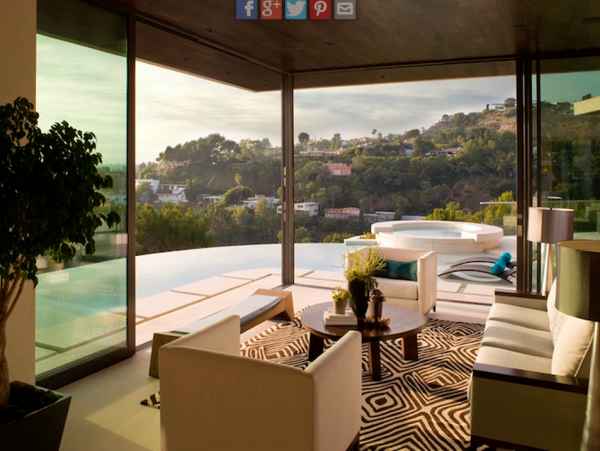 One of our favorite renovation projects in the Hollywood Hills
Newport Coast, new construction project of an entirely different style and breath taking view of the Pacific Ocean!
Marketing a Top Interior Design Firm
But we don't stop there, and if you want to succeed in business, neither should you.  It's great to do award winning interior design projects, but if nobody knows about it, your firm won't thrive.  Bill Gates once said, "it's all about the marketing. A superior product with mediocre marketing, won't succeed. "
Since no one likes to "be sold", so we keep our campaigns interesting, informative and fun with a heavy emphasis on video.   This week we began shooting our TV series Metro Makeover, starring some A-List Lovely Ladies: Top Chef Dakota Weiss, Celebrity Make-up Artist Elle Leary,  Wardrobe Stylist Raxann Chin, and little ole' me. We all work our magic to transform a style-challenged slob into a METRO God. Shows like these and my HGTV Series, The Real Designing Women, give viewers a chance to get to know me, my style and what I do.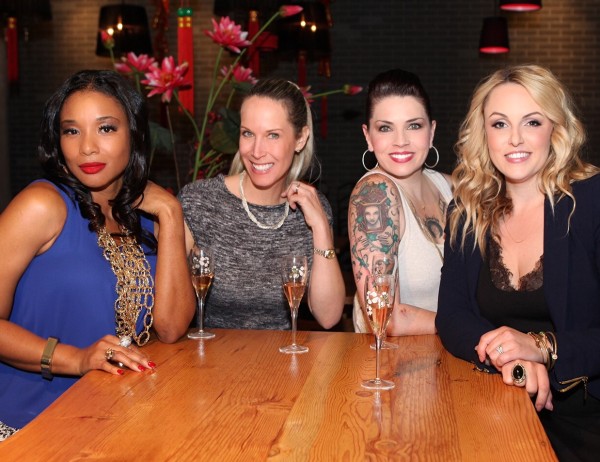 Raxann Chin, Lori Dennis, Dakota Weiss and Elle Leary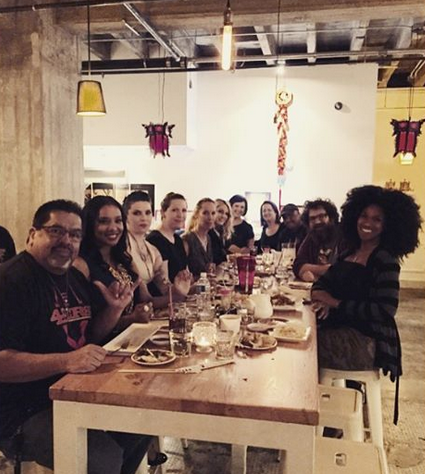 Cast and Crew taking a break between shots to have a delicious lunch at Peking Tavern, a downtown LA restaurant that was once a turn of the century bank – complete with the old vault.  Great food and great company!
Spreading the Knowlege of LA's Best Interior Design Firm Abroad
At our firm we also understand that sharing what you know is the foundation of building trust.  That's why I started Design Camp, the leading educational and networking event for interior designers. Every time I host an event, I have the opportunity to demonstrate my expertise, inner circle of contacts and how much I love what I do.   After discovering how many people around the world wanted to attend our continuing education events, we built  Design Campus, the online spot where design connects.  This week our team has been hammering out the final touches for our launch.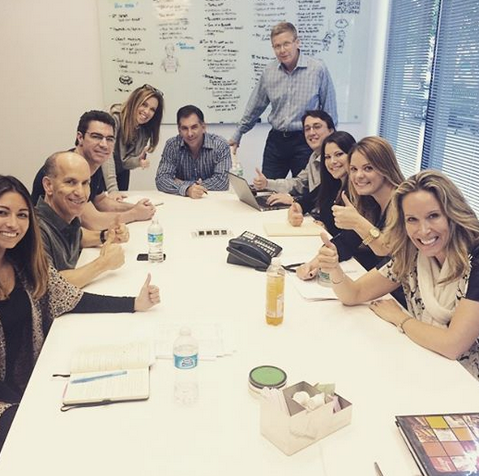 The Design Campus Crew working hard on the launch!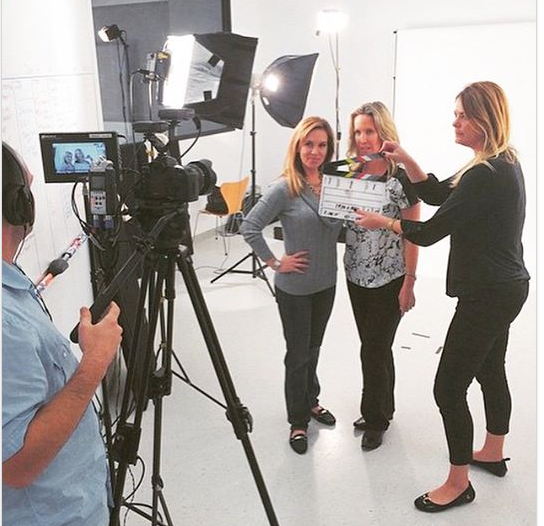 Filming videos highlighting the secrets for designer success.
If you'd like to learn more about how to succeed in business, find balance in your life and have a great time doing it all, let me lead the way!  You can check up on me here:
Facebook:  Lori Dennis, Inc.
Instagram:  @loridennisinc
Twitter:  @loridennisinc
Pinterest: LoriDennisInc
Houzz: Lori-Dennis