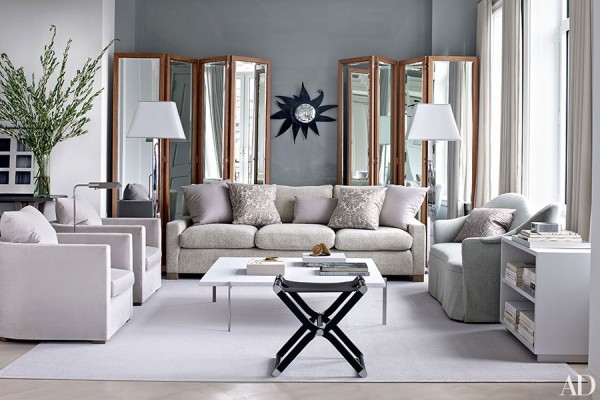 Meet Master Architect Lee F. Mindel
I was recently pouring over the pages of Architectural Digest and I paused for quite awhile on the exquisite work of Lee F. Mindel's penthouse project in Manhattan. Since the passing of Peter Shelton in 2012, Lee has continued on in the ascending success of their New York based firm Shelton, Mindel and Associates and has landed on AD100 with good reason.  Fresh, tailored and joyful are often words that accompany his work as he marries clean lined architecture with luxurious furniture and finishes.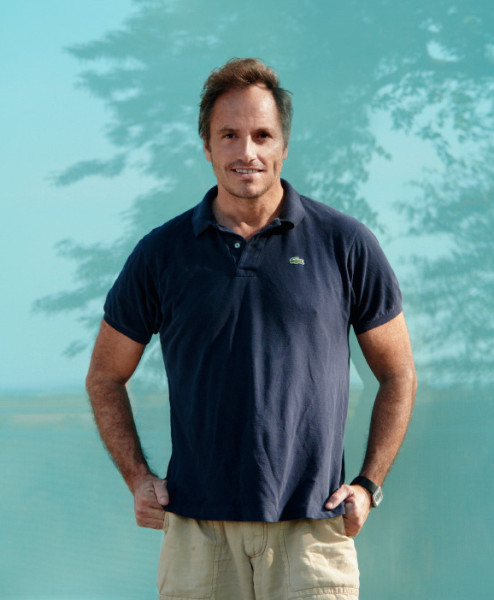 The handsome Lee F. Mindel.
Mindel is no stranger to high-end commissions which include Sting and Trudie Styler's London townhouse and Ralph Lauren's Headquarters in Manhattan, along with The Marquand – a $15 million luxury condo on the Upper East Side, a 2,000 passenger cruise ship and a Gulfstream G550 jet.  Not bad.  Not bad.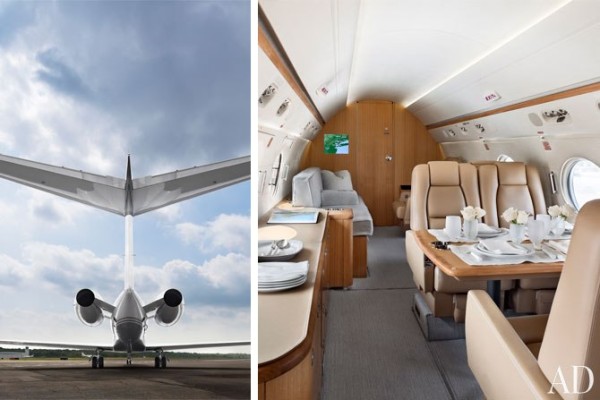 He makes every space both chic and comfortable – the epitome of luxury.
Here are a few images from AD on his Manhattan project.
Notice the amount of light that fills each and every space.
"Seamless integration of the interior elements—light, acoustics, texture, color—makes the space pleasurable."
– Lee F. Mindel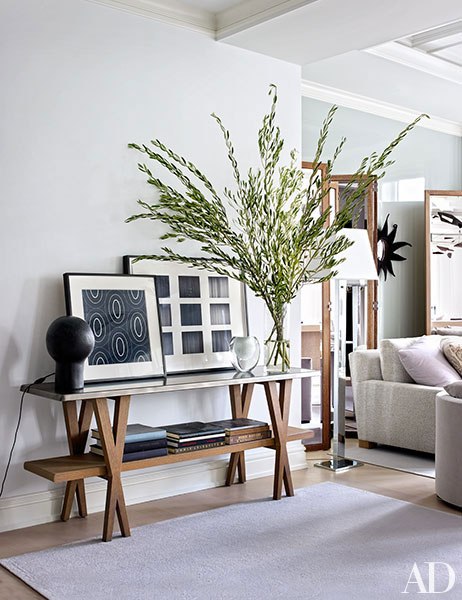 Laid back layering.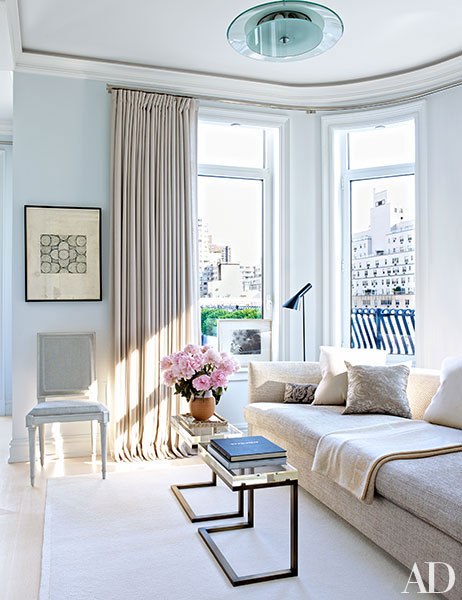 A simple addition of a traditional chair along side lucite tables.
A Master of mixing modern lines with traditional pieces.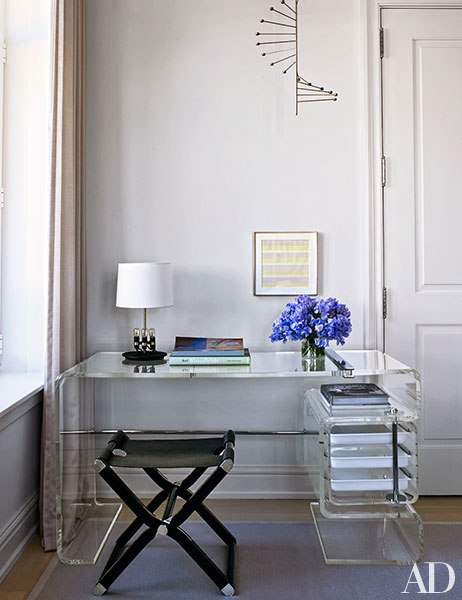 Modern organic lucite desk with a classic shape X-base stool.
Mindel is not shy about expressing his passion for Nordic Designs.  "I've long collected furniture by Danish designer Poul Kjaerholm. Unlike most Scandinavian designers, Kjaerholm often worked in metal rather than wood.  I love how he made new materials like stainless steel feel organic by combining them with the humility of string or linen. My favorite piece is his pk91 folding stool."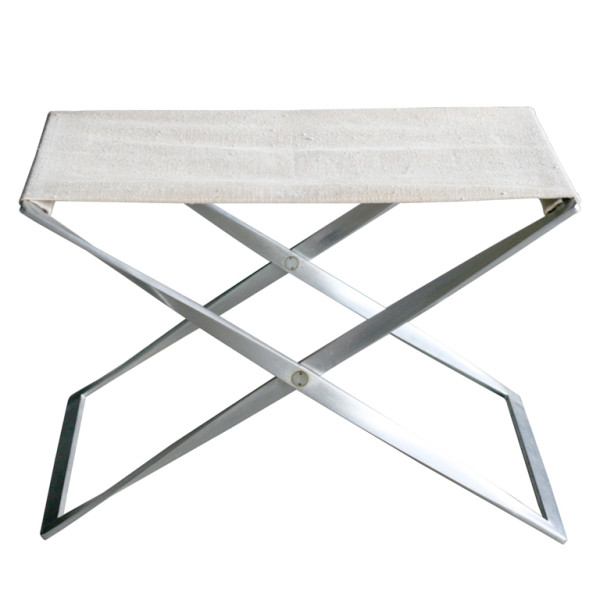 PK91 Stool in white.  Yes please!
His light fixtures always add a touch of whimsy.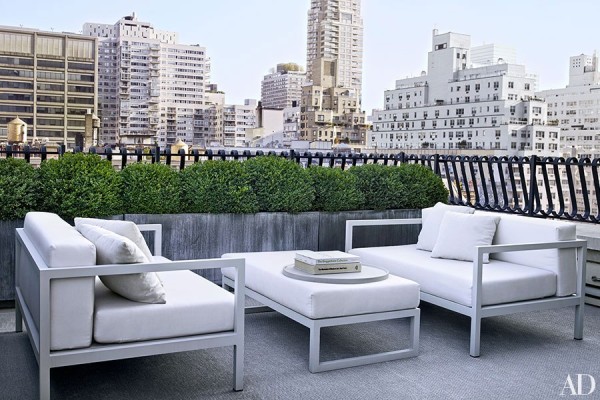 Bringing the indoors out.
More lovely work by Shelton, Mindel and Associates: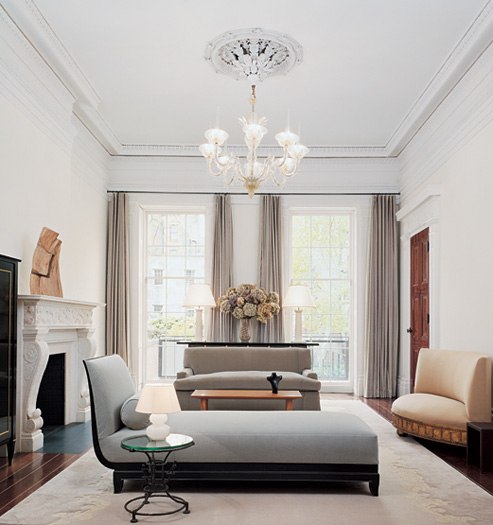 A peaceful balance.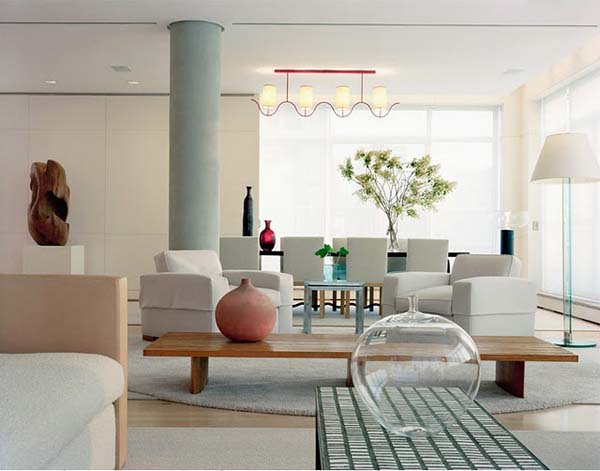 The art preference seems to be sculptural.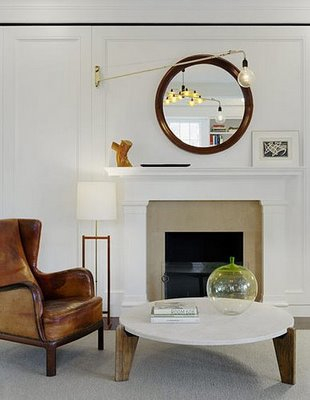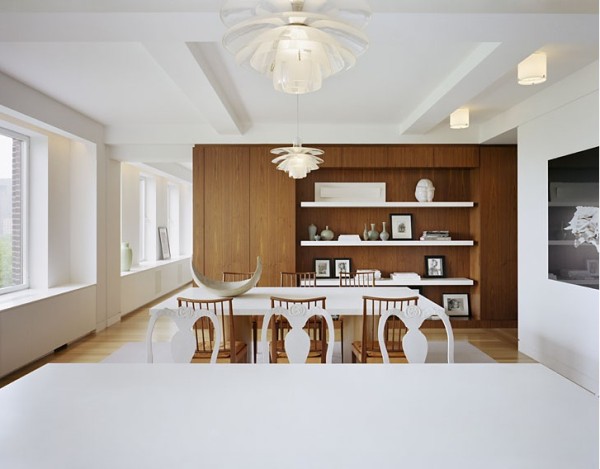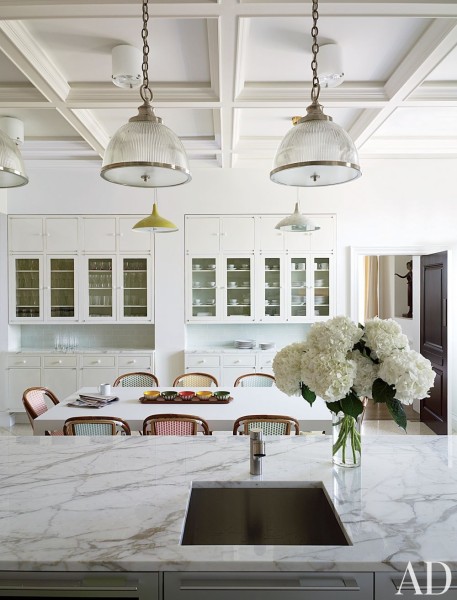 A few examples of our work that have the same feeling of light and luxury – California Style: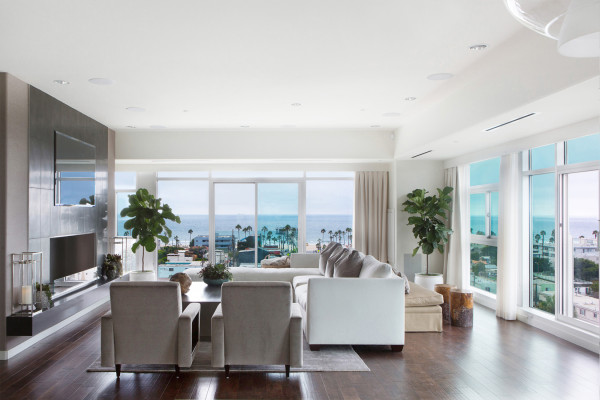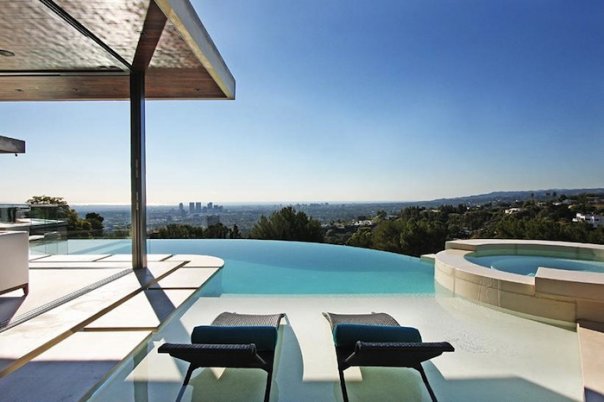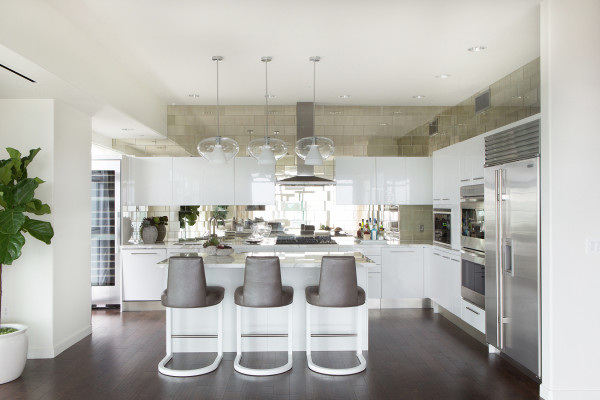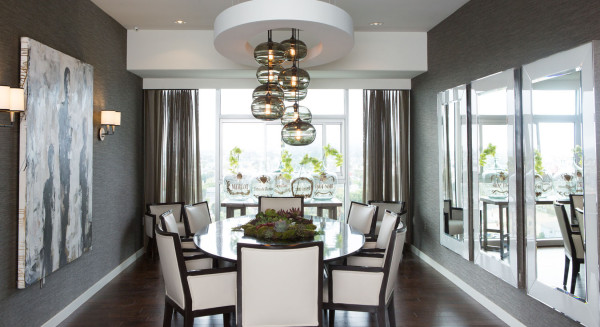 For more images and inspiration, I would highly recommend adding the Rizzoli book Shelton, Mindel & Associates: Architecture and Design to your design library.  You won't be disappointed!