Meet the Master Architect William T. Baker
A building, or a home, becomes an exquisite work of art when special attention has been paid to every detail, everywhere you look.  It's richly layered and creates a sense of history and permanence in classic styles like French, English and Georgian.  In researching master architects for our Atlanta and Dallas Design Campus Live Events next January, I came across the work of architect William T. Baker.  His work is magnificent.  Each element, detail and finish is stunning, and I was especially impressed by his rendering – skills taught to him by his furniture designer father at the age of 5.  The concentration it takes in drawing is something I'm sure defined his sense of impeccable taste and quality.
Here are some images from Bill Baker's portfolio that I find stunning.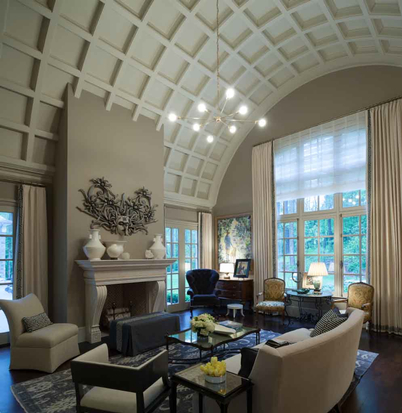 Baker knows when to show restraint in order to allow a design feature, like this coffered ceiling, to shine.
Notice architectural details like deep windows ledges, chic arches, dentil molding, and a fantastic stair rail.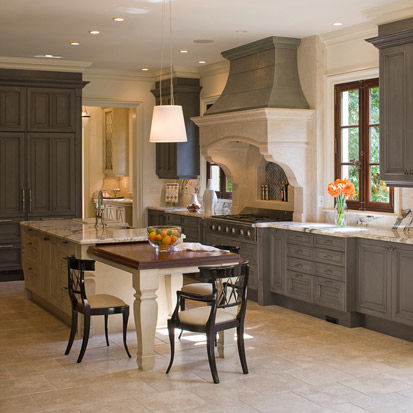 Such beautiful cabinets, and check out that hood.  This French Country style is refined yet relaxed.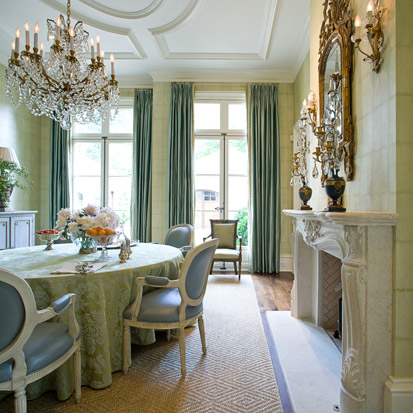 Bring the eye up with drapery panels to discover a classic ceiling molding detail.
Even More Beauties by Architect William T. Baker…
I always love a great bookshelf (and ceiling molding again!)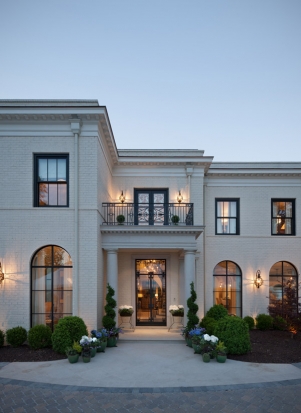 A beautiful Georgian Home, classic in white with black windows and doors.  Can you see that entry door?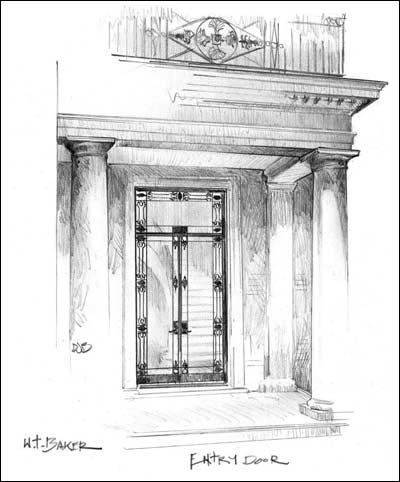 Here's his rendering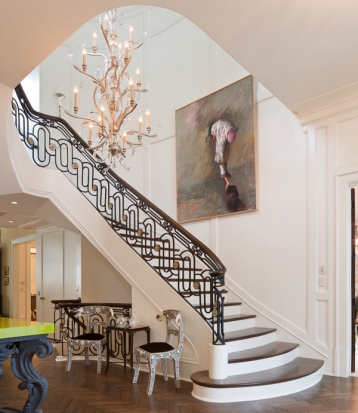 Stunning Staircase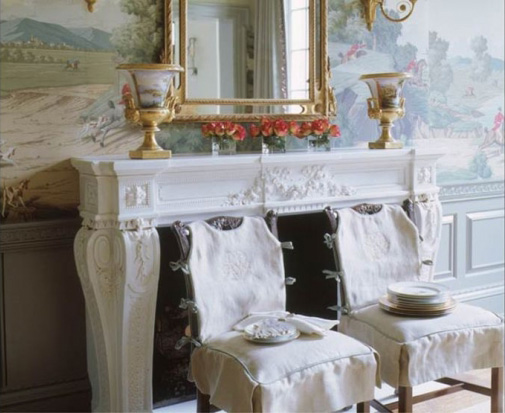 There are so many delicate details in this fireplace mantel.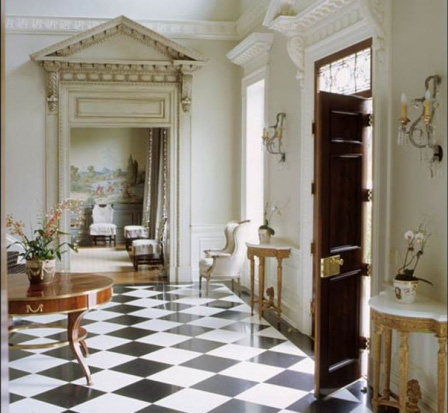 Rich and Regal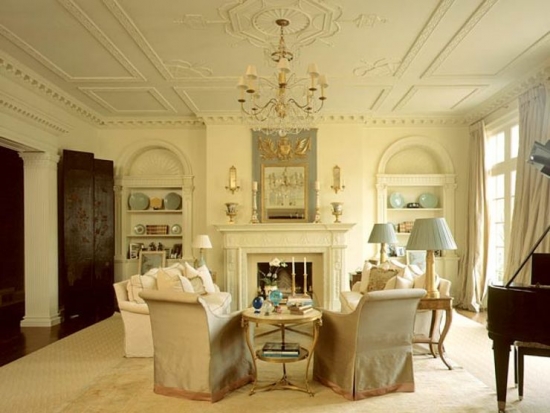 Again, the ceilings, moldings, arched built in bookcases, columns – everywhere you look is delightful.
Architectural Digest featured an Atlanta home by Interior Designer, Suzanne Kasler, who partnered with Bill Baker, that is both elegant and relaxing at the same time, completely without pretension.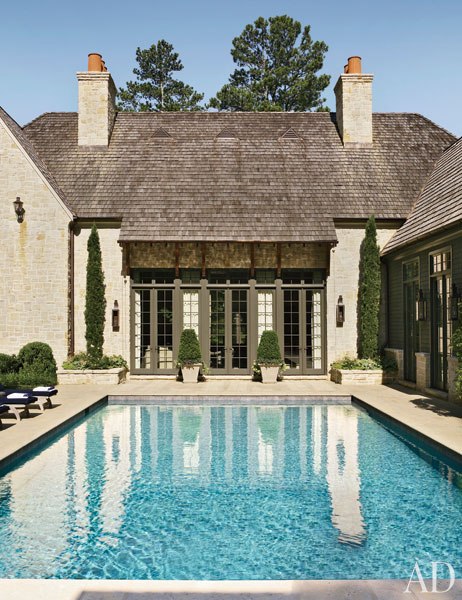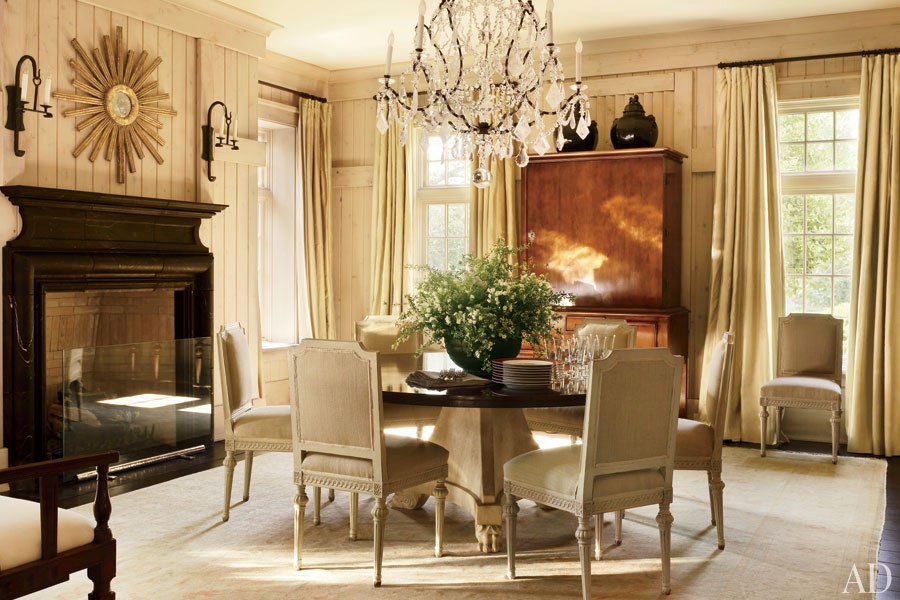 Laid back wood paneled walls and molding as a backdrop to fine traditional furniture.  And yes, that fireplace….Oh Yes.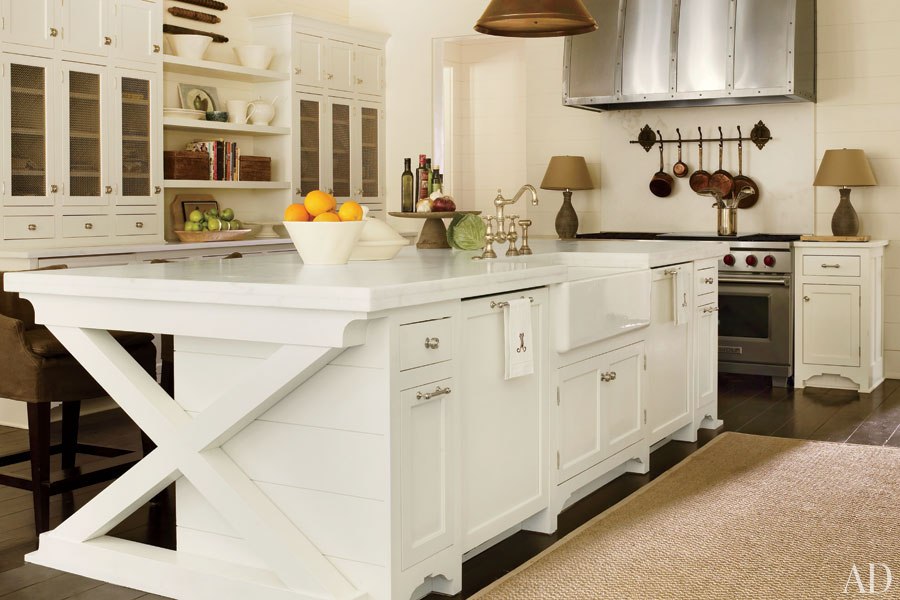 Even with a more relaxed design, the details are still in the slight curves of the cabinets.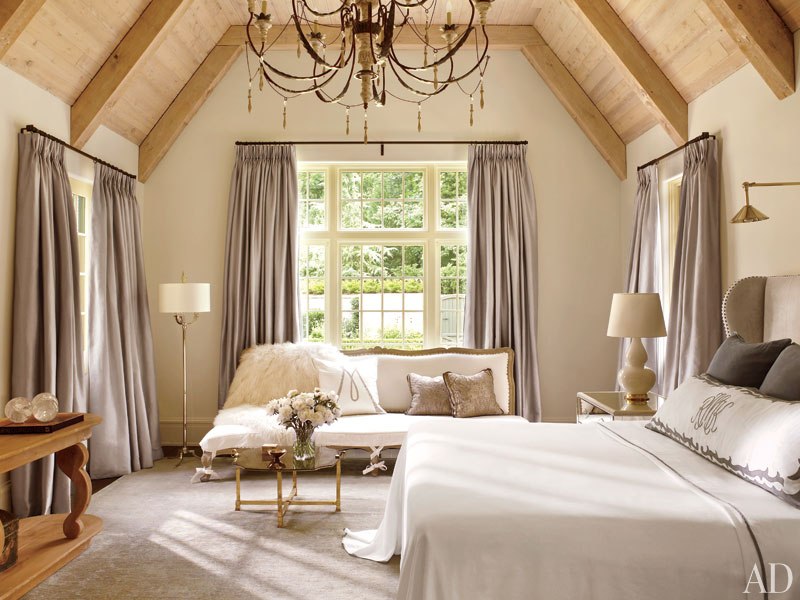 Nothing too over the top with this warm wood ceiling.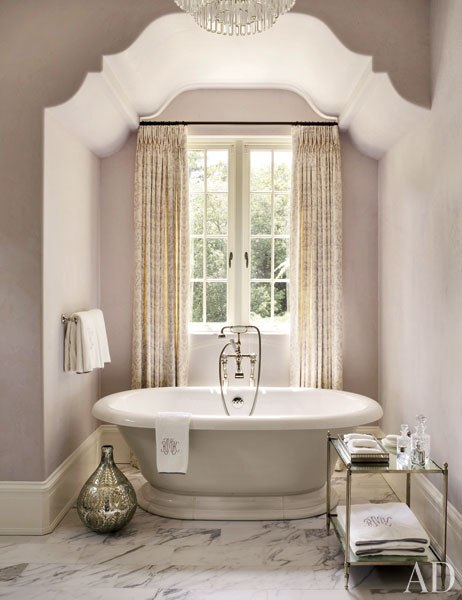 I can't get enough of this sweet ceiling.  I'm incredibly inspired.
Having an interior architecture background has helped us bring our client's homes up to a more elevated level, as shown in a few of our past projects below: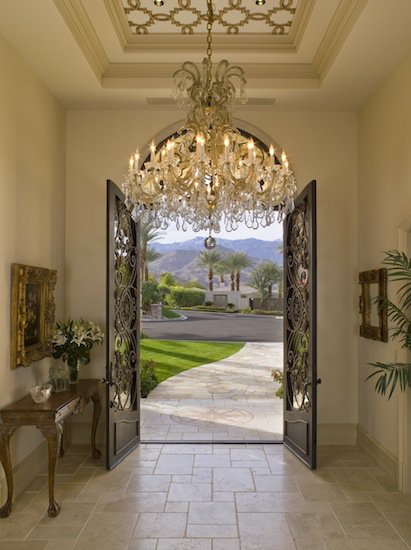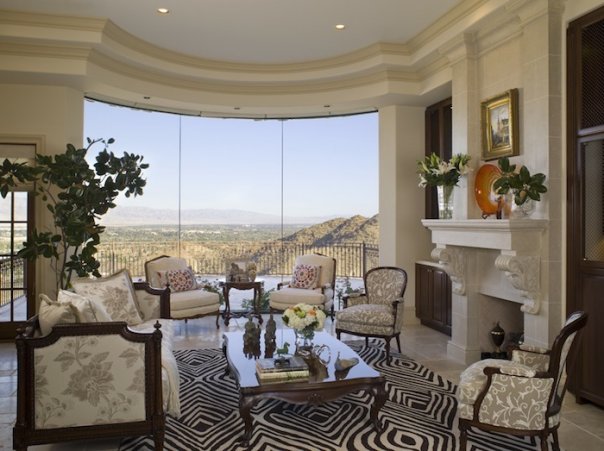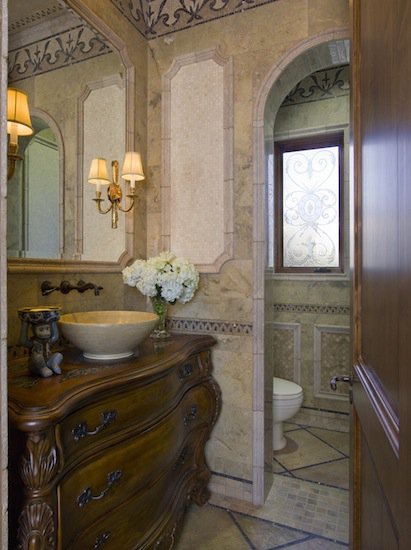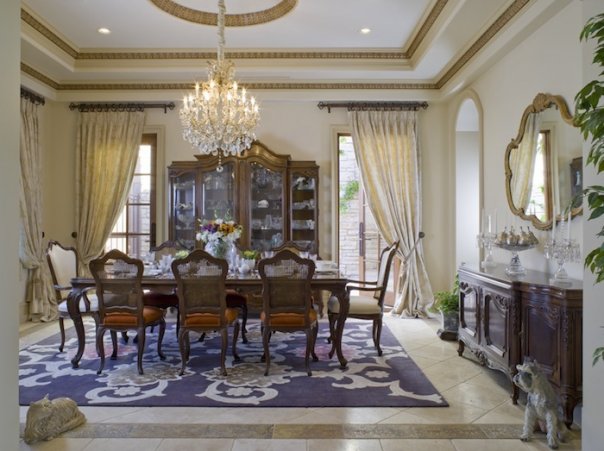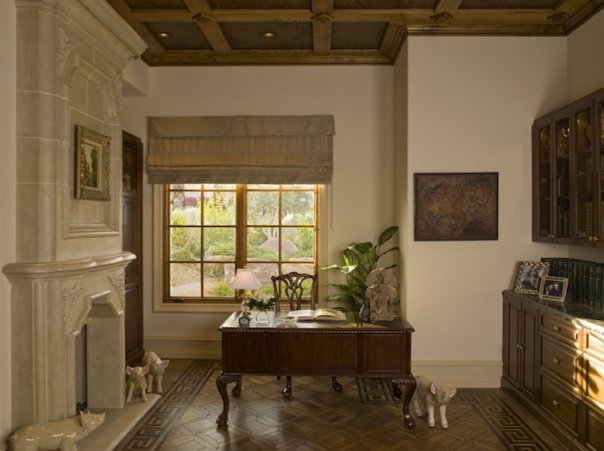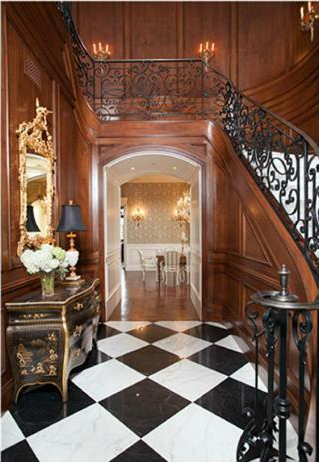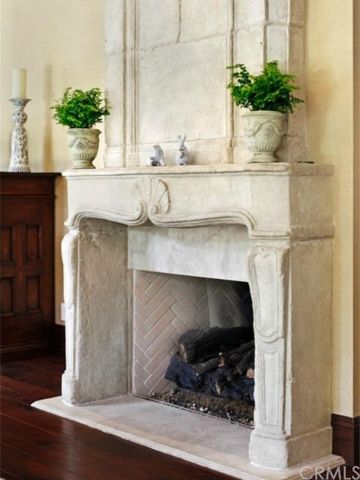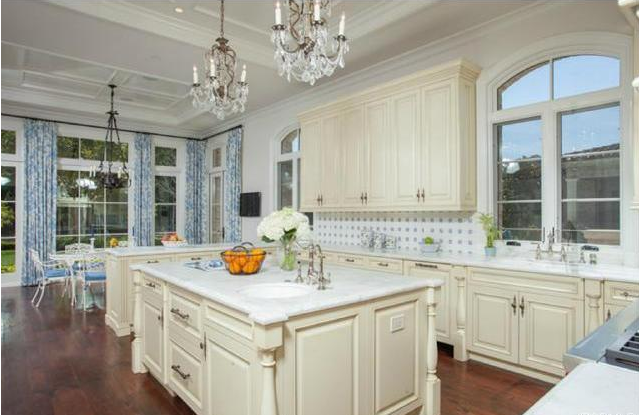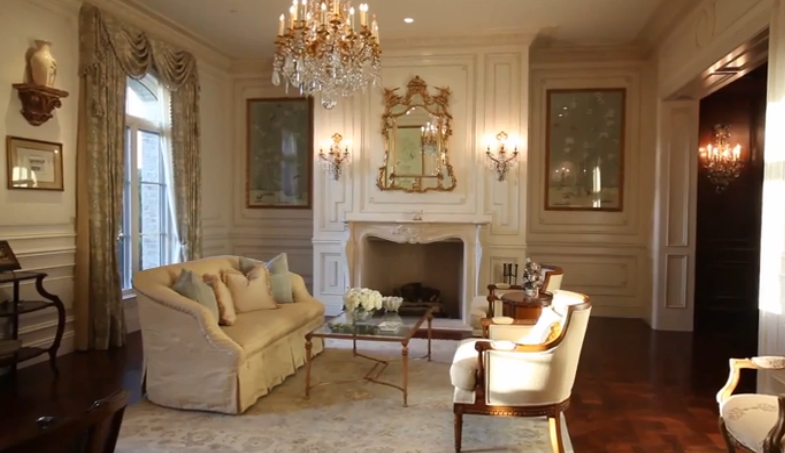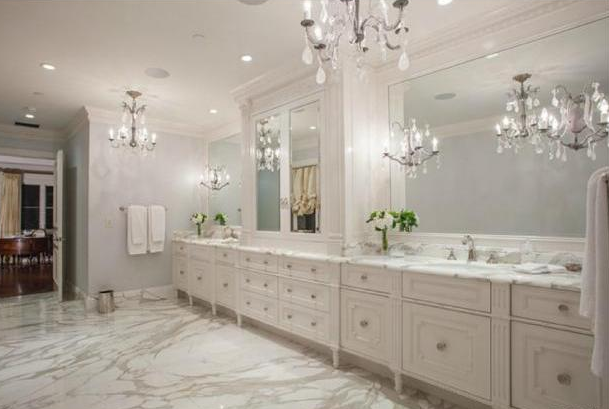 In learning about other master architects and designers like architect William T. Baker, we sharpen our eyes, refine our taste and recognize beauty in the fine lines.  It gives us something to aspire to, and for that I am grateful.
Please join us at either Design Campus in Atlanta January 15-17 or Dallas 22-23 where you will have the pleasure of hearing this master William T. Baker speak on his craft.  You won't want to miss it!