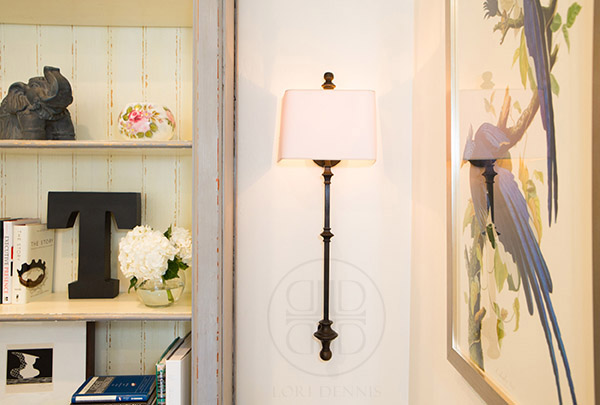 How to Accessorize a Room
The final touches to making a room feel put together is accessories. All the top interior designers know, accessories are the cherry on top.  But many people feel stuck. They either have too much stuff and don't know how to organize it (edit, edit, edit), or they don't have enough (Time to shop!  Oh, the torture). Here are some of our best tips on accessorize a room.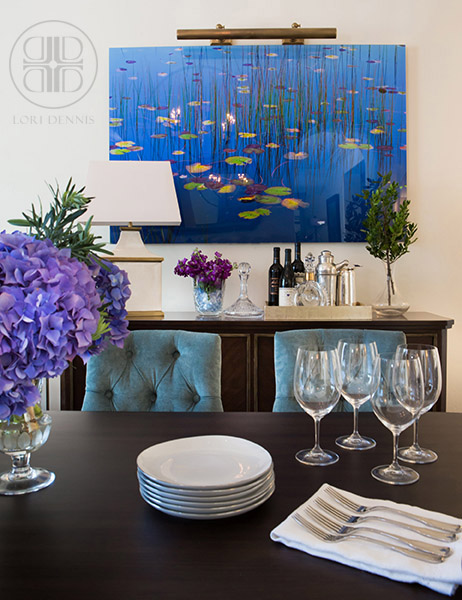 When setting your table like celebrity interior designer Lori Dennis, don't forget to add the finishing touches. We love a casual look, placing your dinnerware, glassware, stemware and beautiful linen napkins in stacks on the table.  Don't forget to bring in color and texture through flower arrangements, decorative items, textiles, a decanter and bottles as displayed in this contemporary dining room. Here are some of our favorites from West Elm.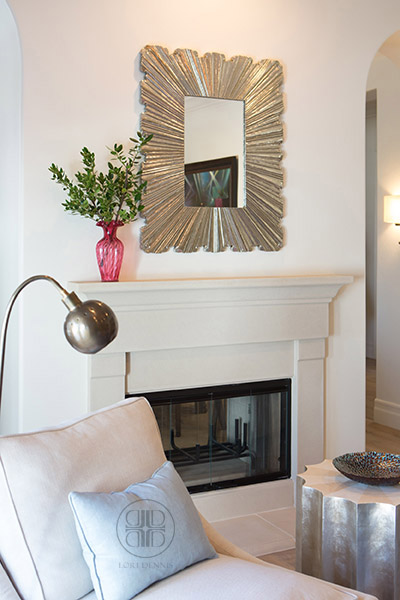 What color grabs your eye in this room?  That's right, Pink!  It really pops in an all white living room and gives it a little excitement.  Pops of color give a room personality and are an easy way to pump up the volume.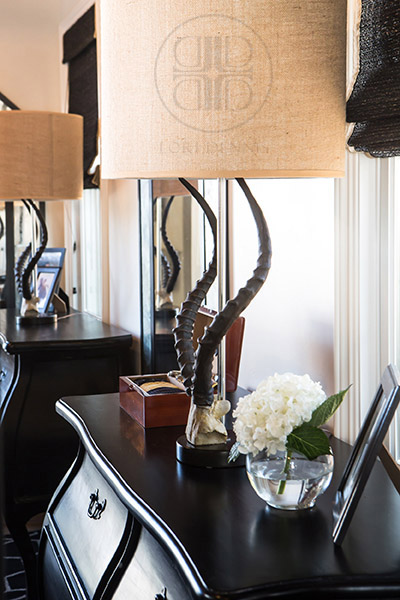 Every successful room has a touch of black in it. It's sexy, sophisticated and dramatic.   This James Bond inspired, masculine, master closet exudes richness with the ebony Bombay chests and faux horn lamps.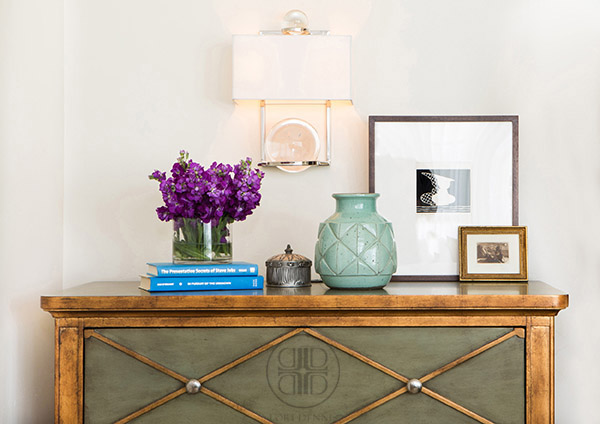 Staging a table with accessories is all about scale and diversity.  A bowl of flowers on a couple books, art, pottery and trinkets in various sizes, and lighting keep the eye traveling around the space and creates an interesting composition.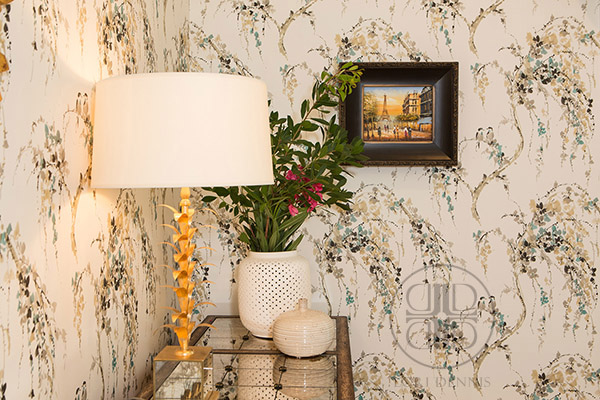 Show your personality with romantic floral wallpaper, a glam gold leaf lamp, personal art from your travels, vases and pottery. And Voila!
So are you ready to accessorize a room?  Let's get to it!