We are honored to be featured in the Bathroom Backsplash Styles and Trends gallery on HGTV and Apple News!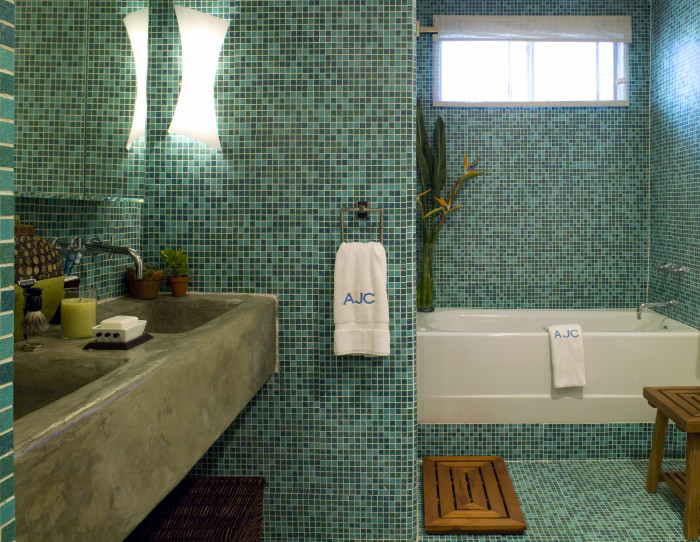 Today's designers are taking tile from floor to ceiling in the bathroom, and not just in the shower.
Our bathroom features a bold blue-and-green mosaic tile backsplash that extends throughout most of the room.
Bathroom Backsplash Styles and Trends
Look for more inspiration on creating a spa-like bathroom of your own.
Classic subway tile which is always clean and classy
A solid sheet of tinted glass for a chic look
Fun shapes like octagon or arabesque tiles
Natural Stone that's traditional and timeless
Bold Colors for fun and excitement
Monochromatic Colors that look a bit more masculine
Narrow Glass Tile for the ultimate contemporary style
Traditional Square Glass Tile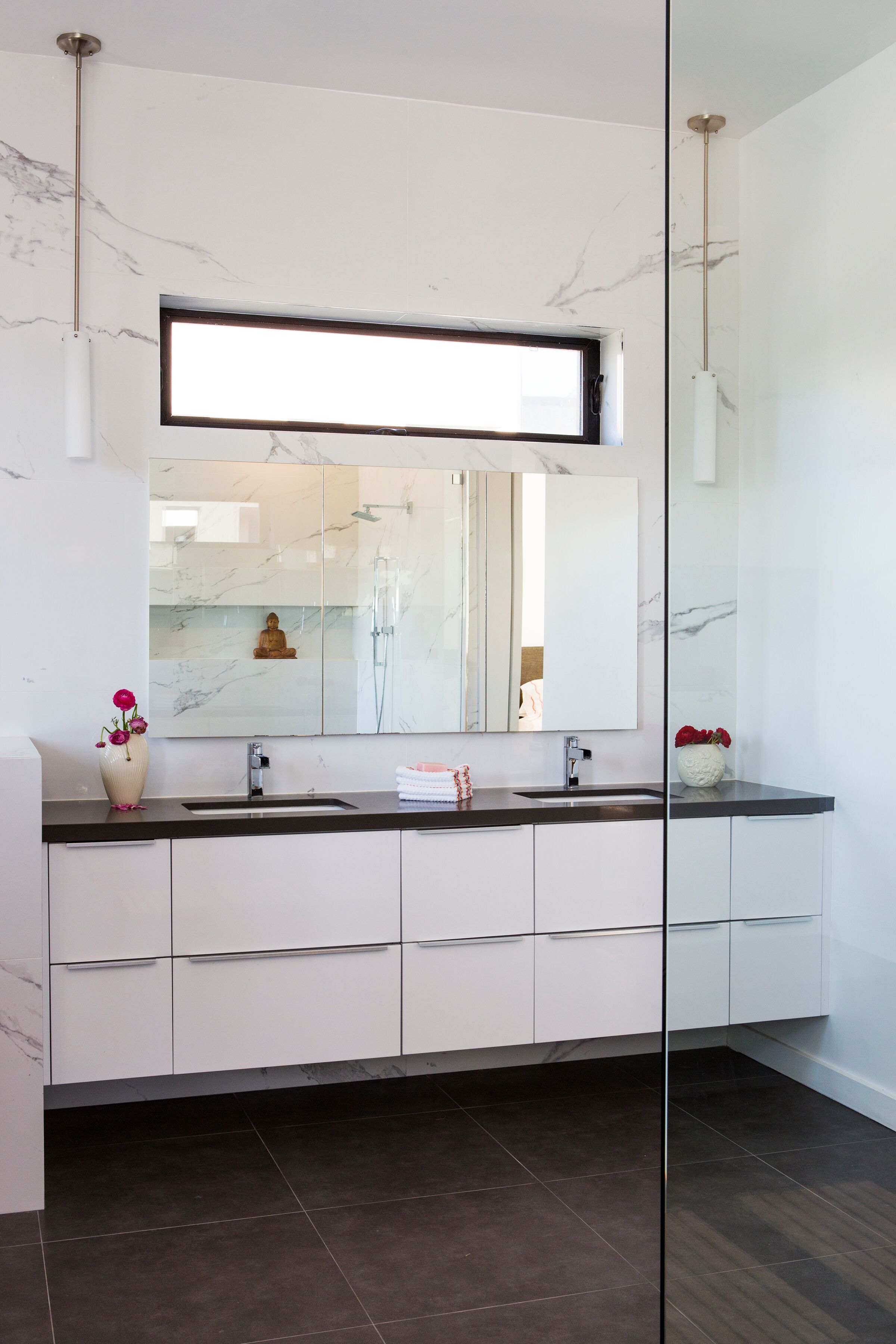 Here's a recent eco-friendly bath we completed in Venice Beach as part of the Venice Beach Art House with a sleek, seamless modern stone wall backsplash.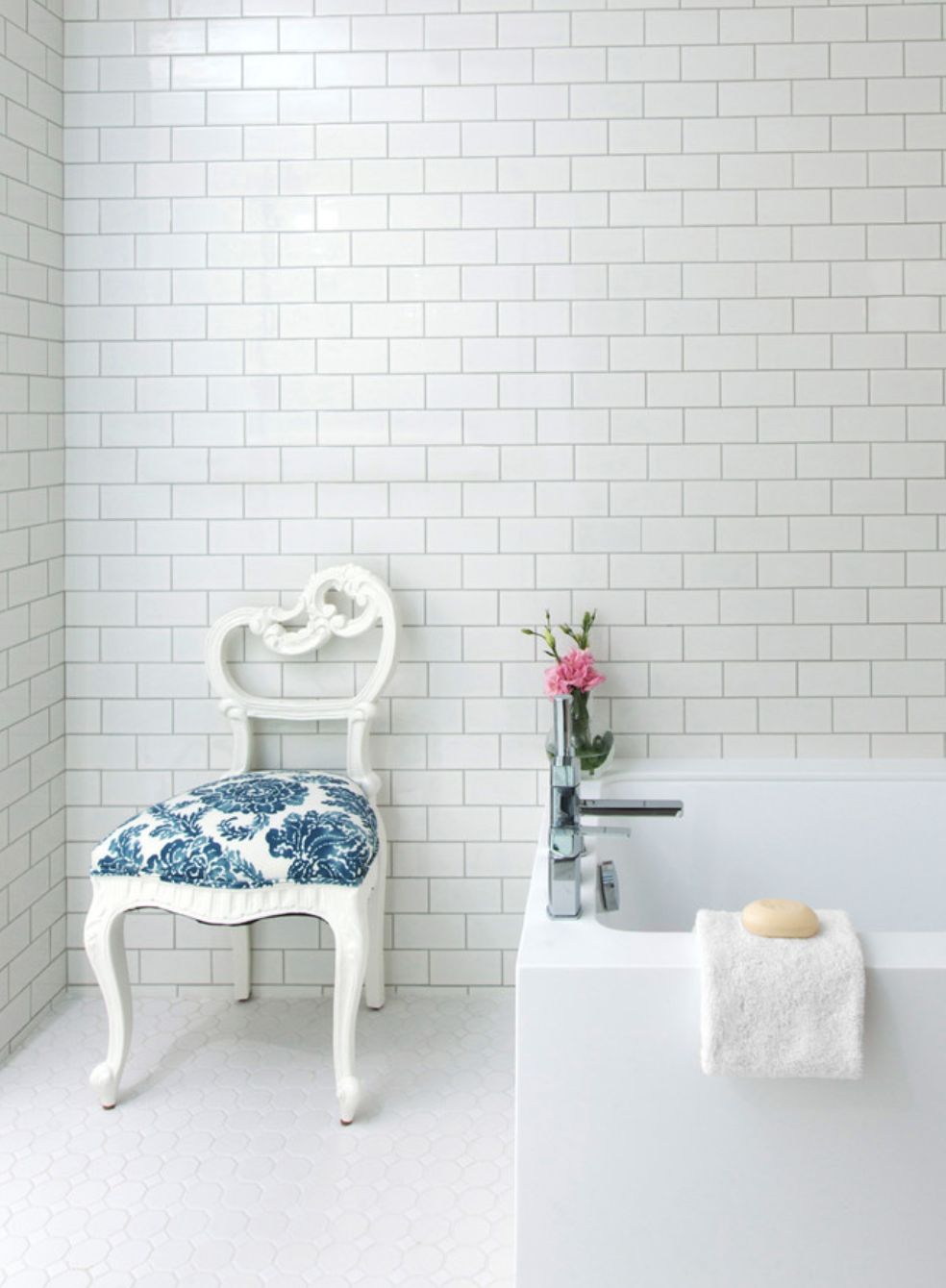 Subway tile and penny tile — it's a classic combination that we can't help but love! It's classic for a reason.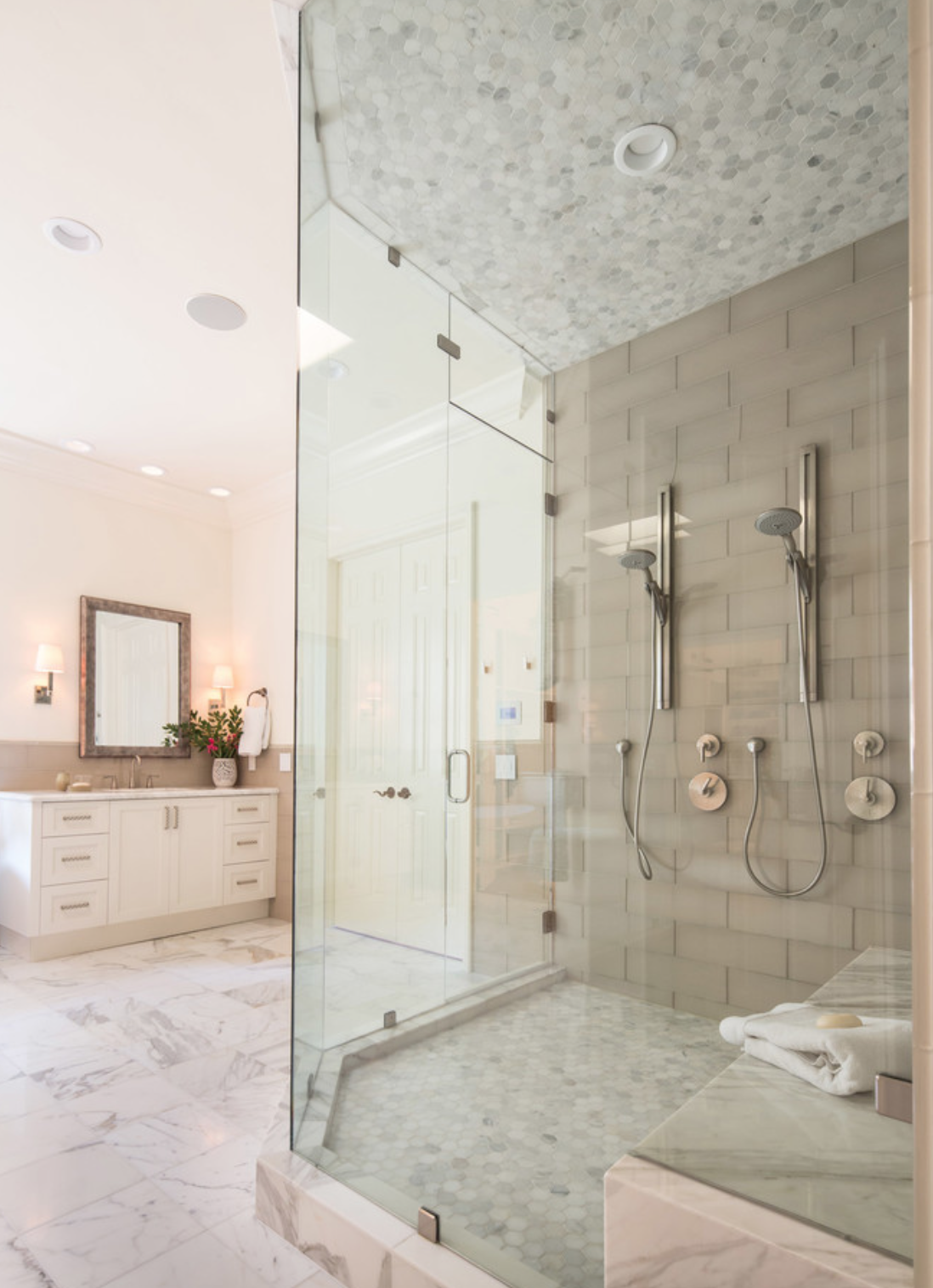 A combination of tile stylings add texture, dimension, and visual interest to this monochromatic bath. The large format glass backsplash contrasted with the marble flooring and the small format penny tile (which also serves another function: better traction!)
Speaking of tile, stay tuned for our new collection from TileBar!