Are you ready for some Kitchen and Bath Makeover  Magic?
We know you love Before and After shots, so we'd like to share a few of ours with you. Starting with kitchen and bath makeovers from a recent age in place project.
The first few images below are from one of our Aging in Place / Accessibility Remodels.
Our goal was to not only make this space functional, but a happy and beautiful home to live in and thrive.  Hallways and doorways were widened, the carpet was removed, and a serene and peaceful blue and white color scheme was introduced throughout.
Major Kitchen Makeover: Before and After in our Aging in Place Project: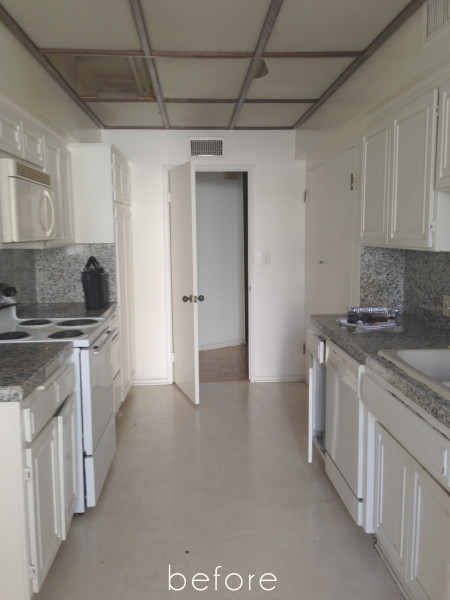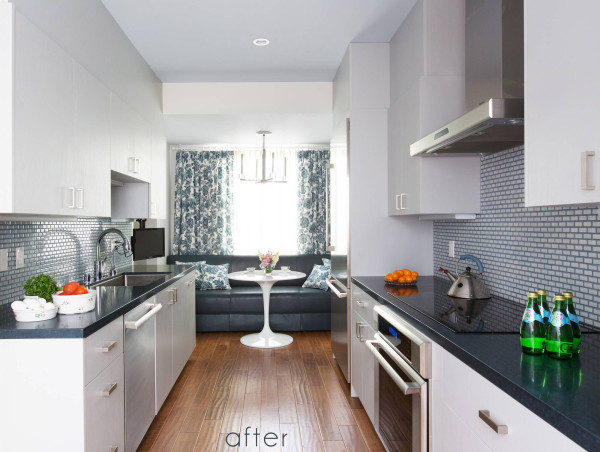 Along with brightening up the kitchen with new white cabinetry, blue counters and small subway tile backsplash, we replaced the floor with a wood-like porcelain tile throughout.  The florescent lights in the ceiling were removed and we added a beautiful chandelier, floral drapes for privacy as well as a built in banquette with table.
Bathroom Makeover: Before and After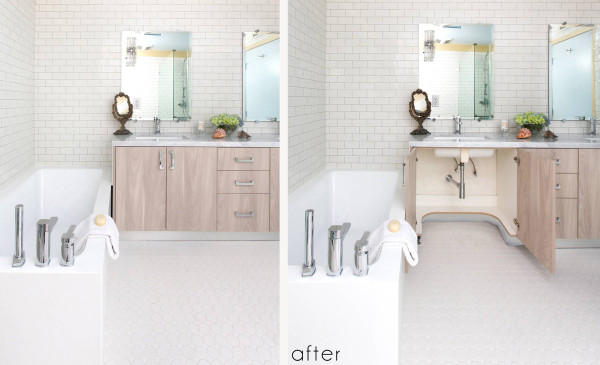 Fresh, clean and up to date!  Our little secret was this accessible vanity cabinet.  Nobody wants to see the undermount of a sink and plumbing in this case, so we concealed it.  It's safe and easy for anyone in a wheelchair and looks finished and beautiful when not in use.  The home is now easy to move around in, free of obstructions, and transformed into a lovely home that feels comfortable and relaxing.
And now….one of our favorite makeovers is this closet.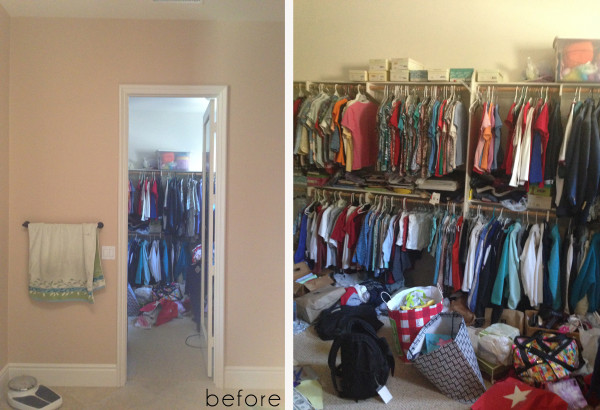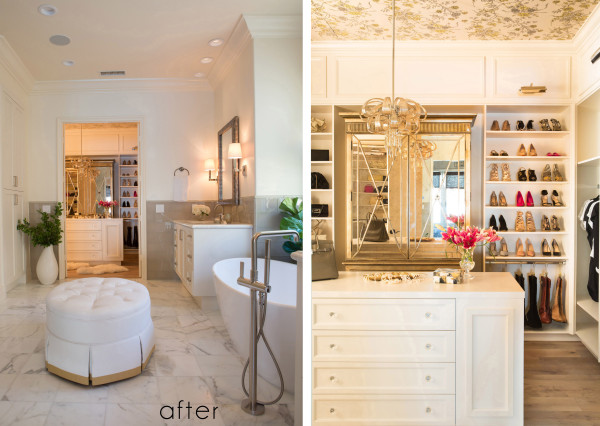 Can you believe this is the same room?
As you can see, the door was widened to showcase a stunning view room from the master bathroom into the custom built, Sex in the City inspired, master closet for her.  We've wallpapered the ceiling, added a ribbon glass chandelier and mirrored armoire that makes the space feel even bigger.
And now for a Cost Effective Do-It-Yourself Make-Over…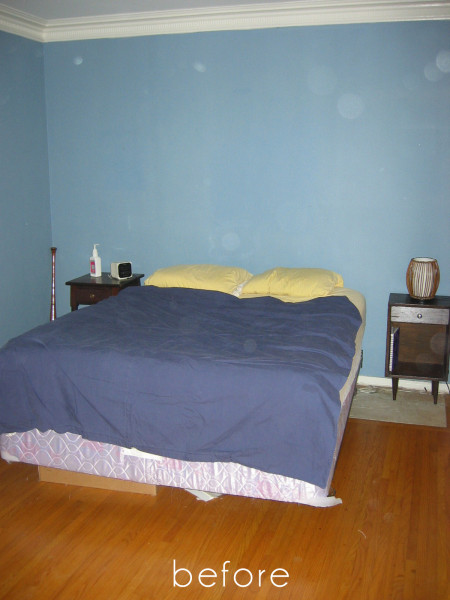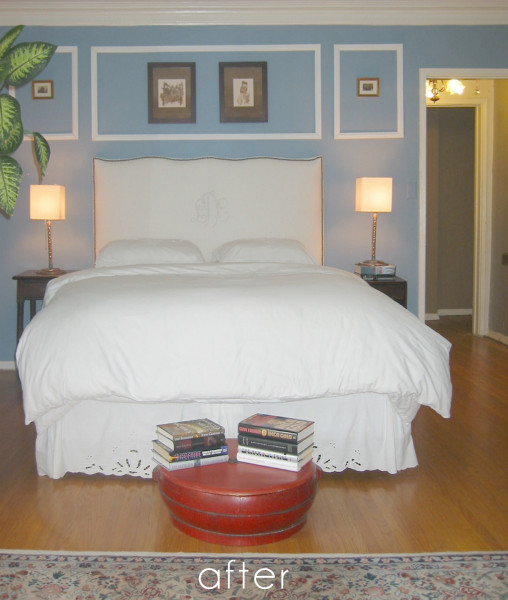 In general, one of the easiest and most affordable ways to transform a space is by simply painting the walls.  In this case, add white molding to bring in a more traditional feel.  A new upholstered bed with nailheads and white linens really make it clean and beautiful.  Matching lamps bring in the balance and symmetry.  If your nightstands are different sizes, that's ok, just make sure your lamps are at the same height.  You can accomplish this by placing one lamp on top of a few books.  Sprinkle in a few decorative items like a rug, table, or even a chair and voila!  You've transformed your space from drab to drama!
See more of our kitchen and bath makeovers on houzz.