Sparing no expense, what would be in your dream bathroom? Last week, we asked our followers that very question and got some amazing responses we just had to share! Read on for the top amenities our followers want in their dream bathroom makeover:

6. Natural Light Floods My Dream Bathroom
Natural lighting was a very popular conversation point within the #kbtribe (Kitchen and Bath Tribe) twitter chat, where designers gather on Twitter once a week to discuss bathroom and kitchen design trends. When asked about bathroom lighting trends, a number of responses (including our own) indicated a tendency towards less being more. It seems everyone loves natural lighting. And everyone is in agreement that pendant lighting or statement sconces take second place in bath lighting trends.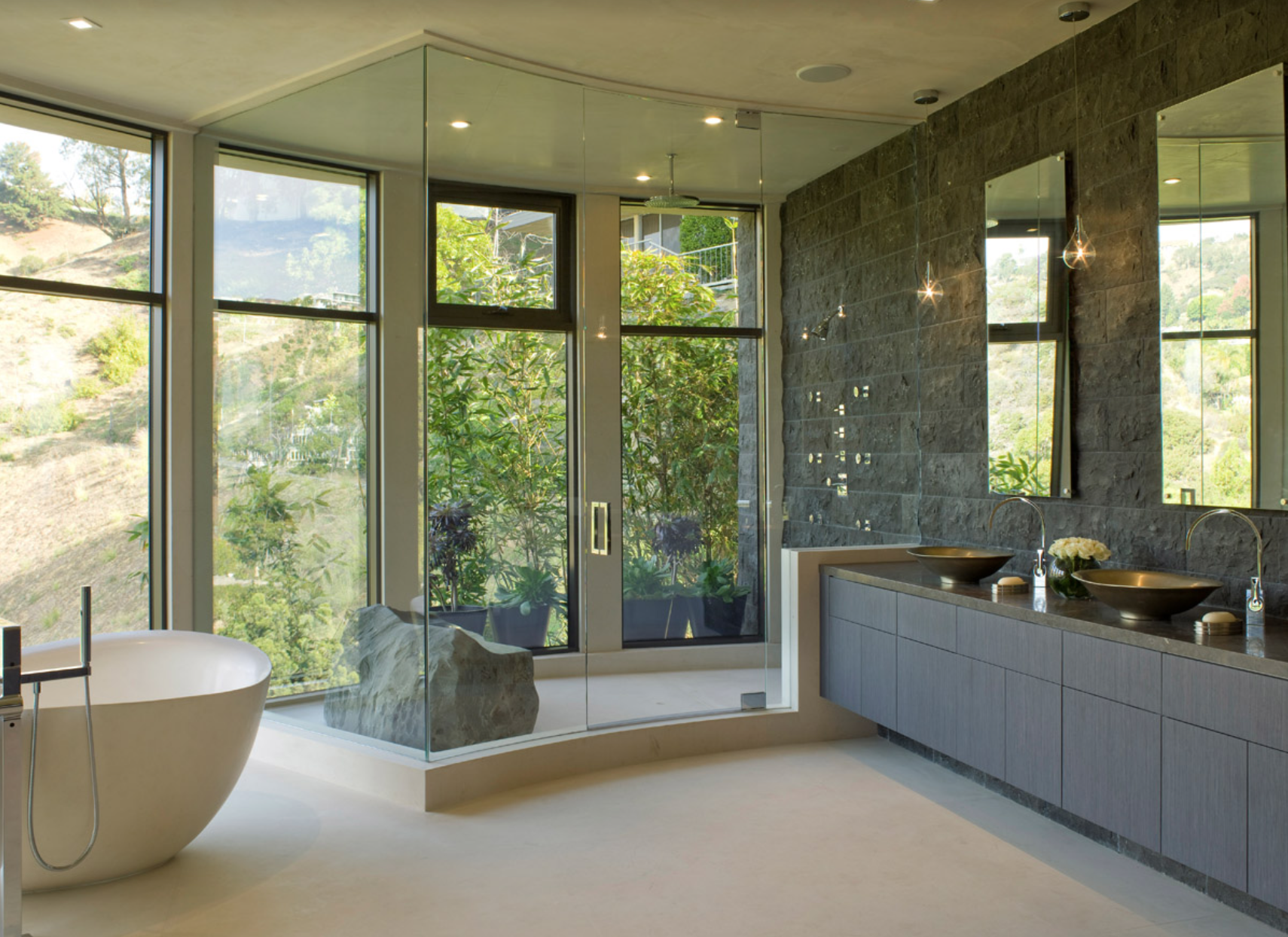 5. Freestanding Baths & Rain Shower Features
What's more elegant than a freestanding tub? More classic than a claw foot? More luxe than multiple shower heads? We're seeing an increased demand for space-saving shower features and decadent bath features, which are sometimes more for aesthetics and increasing the resale value of the space.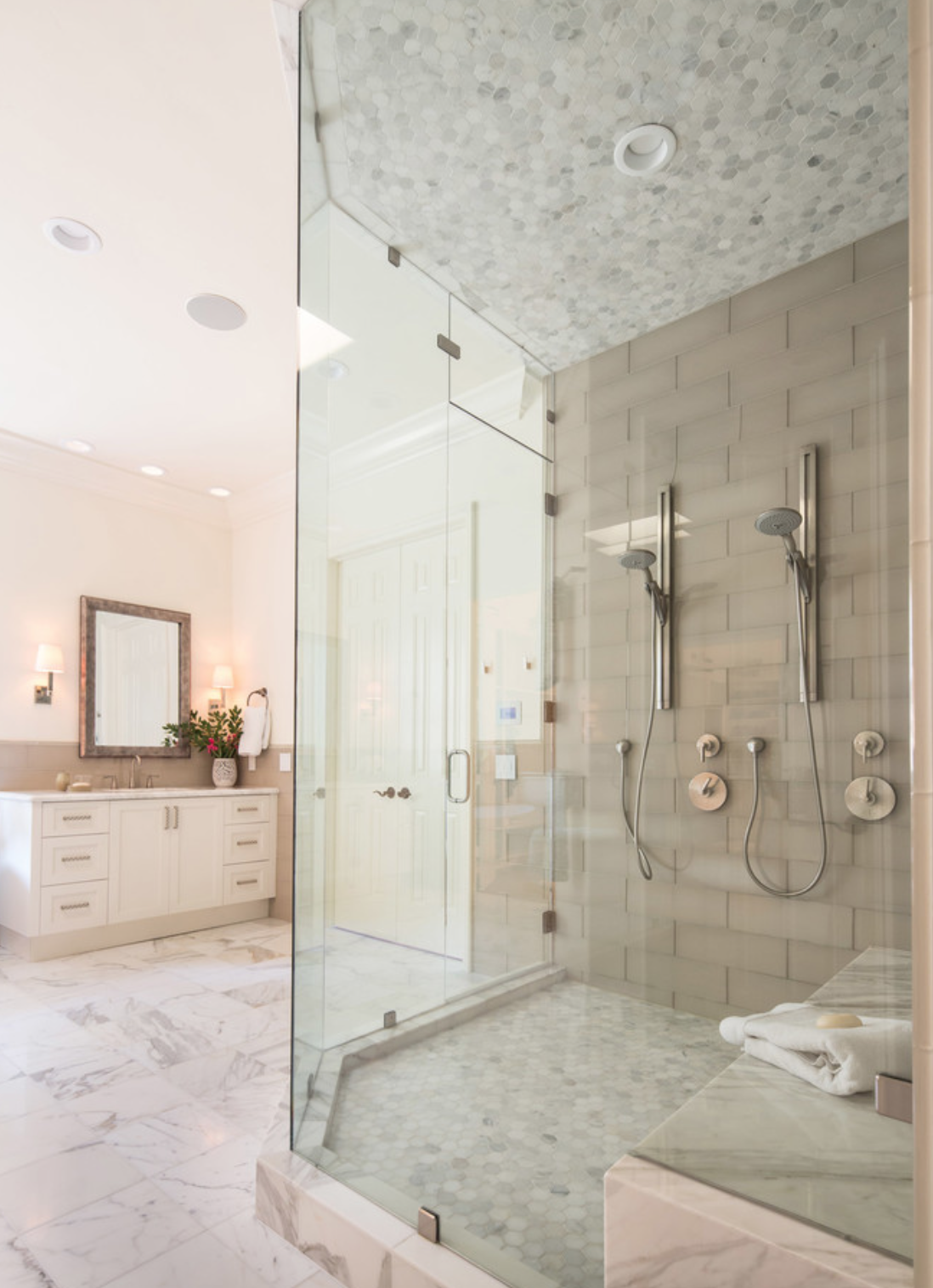 4. Fabulous Tile
Whether on the floors or on the walls, tile is a great way to add style, decadence, and get creative with color in bathroom design. The eclectic mix of farmhouse and urban styles is partially to blame for the continued popularity of subway tile, but we're not complaining!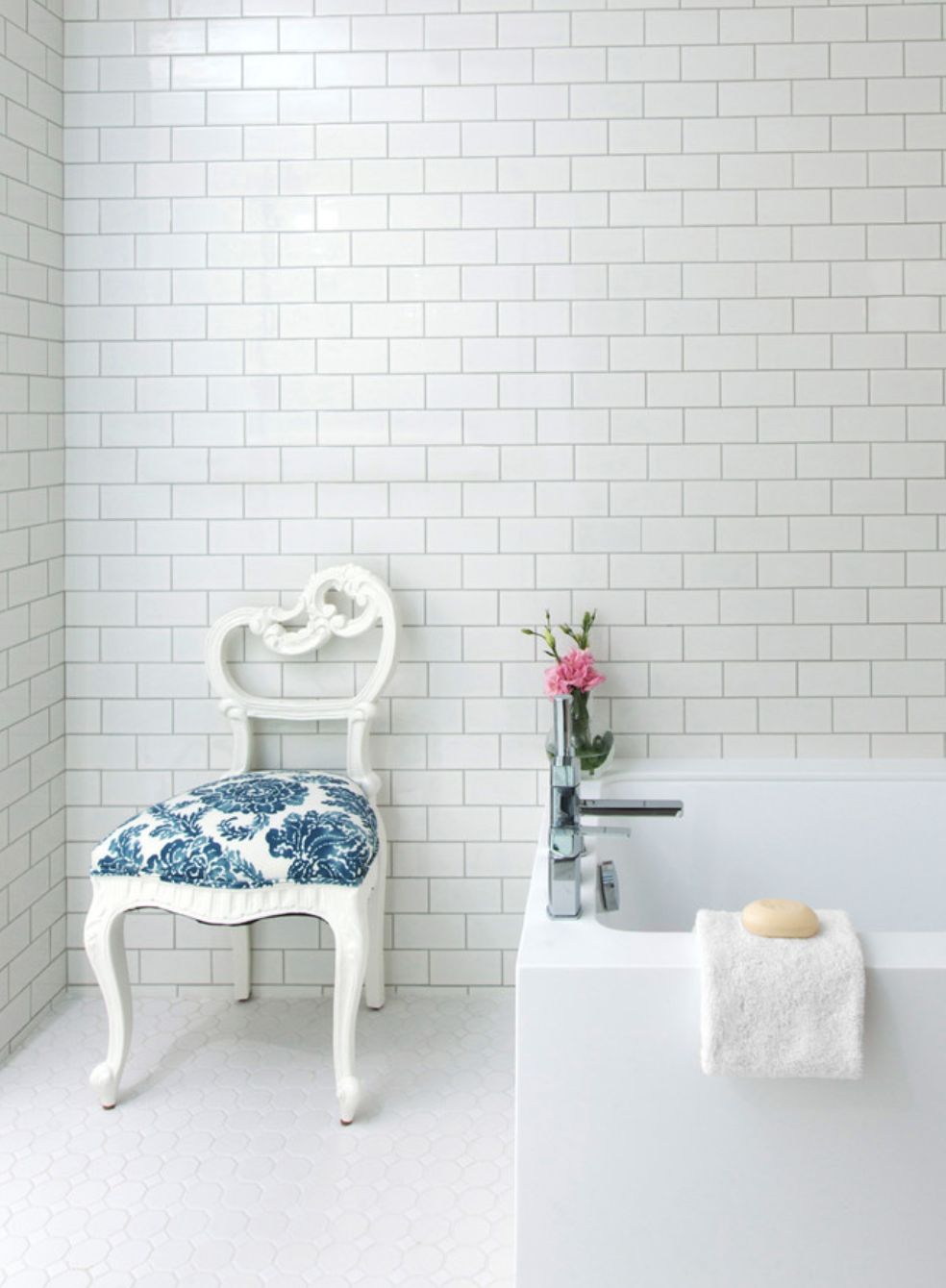 Alternatively, utilizing natural stone is a great way to bring the outdoors in, something our firm is always conscious of. Infusing a bit of nature, goes a long way in any design. Tile is a great way to do that!
Also during the #KBtribe twitter chat, our tiled shower sofa seemed to be a big hit. It really elevates shower seating to the next level! Don't you just want to stay in here all day?
3. Great Built-In Storage is a Must in my Dream Bath
Although floating vanities are becoming more popular, there is still demand for the double built-in vanities. Minimalist and contemporary built in cabinetry is a practical AND stylish way to maximize the small square footage of a bathroom.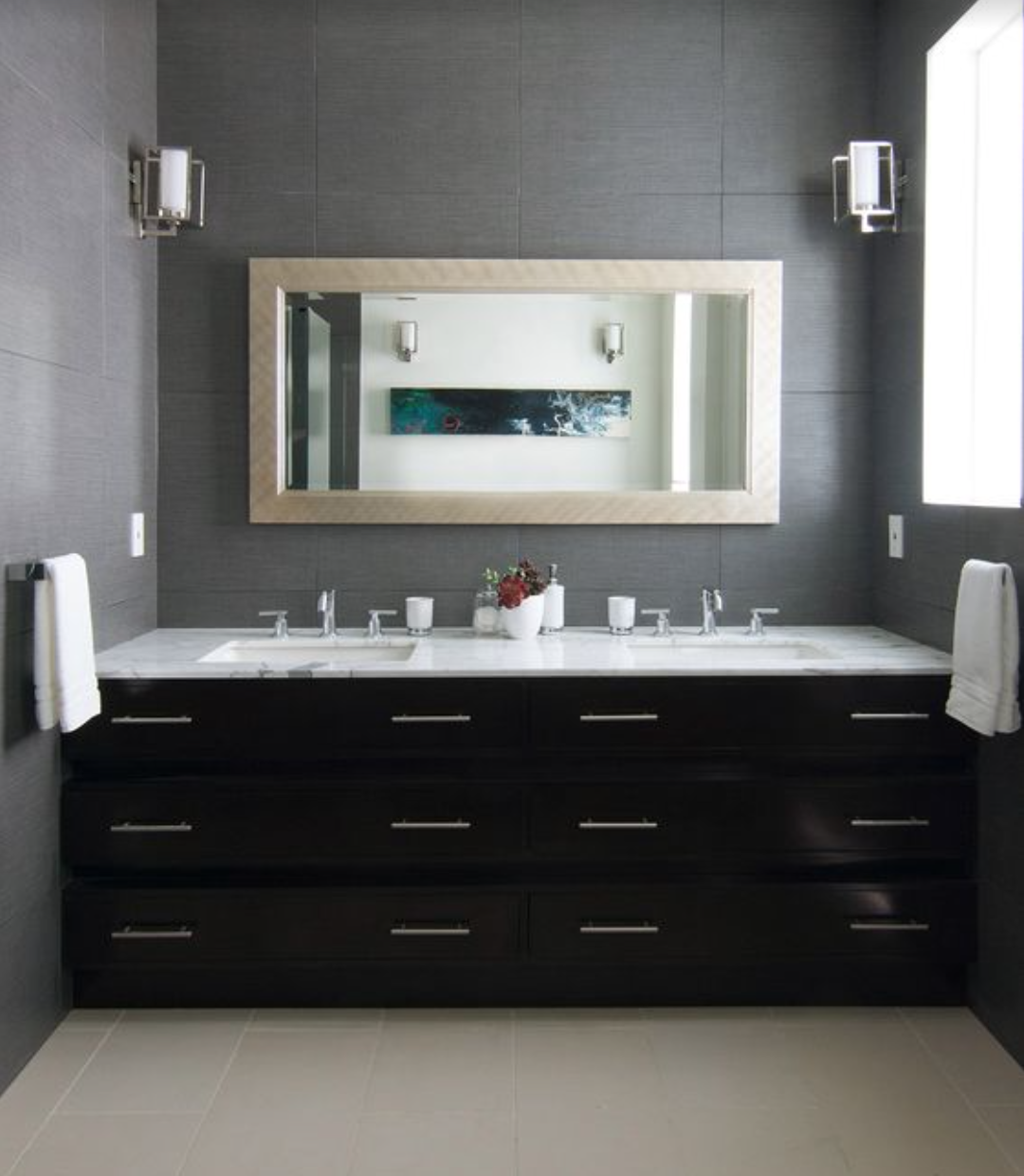 There is also a tendency towards darker cabinetry to off-set the all-white bathroom trends we've seen in the past (although we don't anticipate the bright-white bath going out of style anytime soon. It's classic for a reason)
2. Heated Floors
When you step out of the shower, you loose some of that steamy heat the shower conducted, which makes a bathroom a great room to consider adding a source of artificial heat.
1. Something Soft
Bathroom design can be a lot of fun, but it also means a lot of hard, edgy surfaces and materials. For a space that is supposed to be a relaxing retreat, it wouldn't be complete without some plush linens.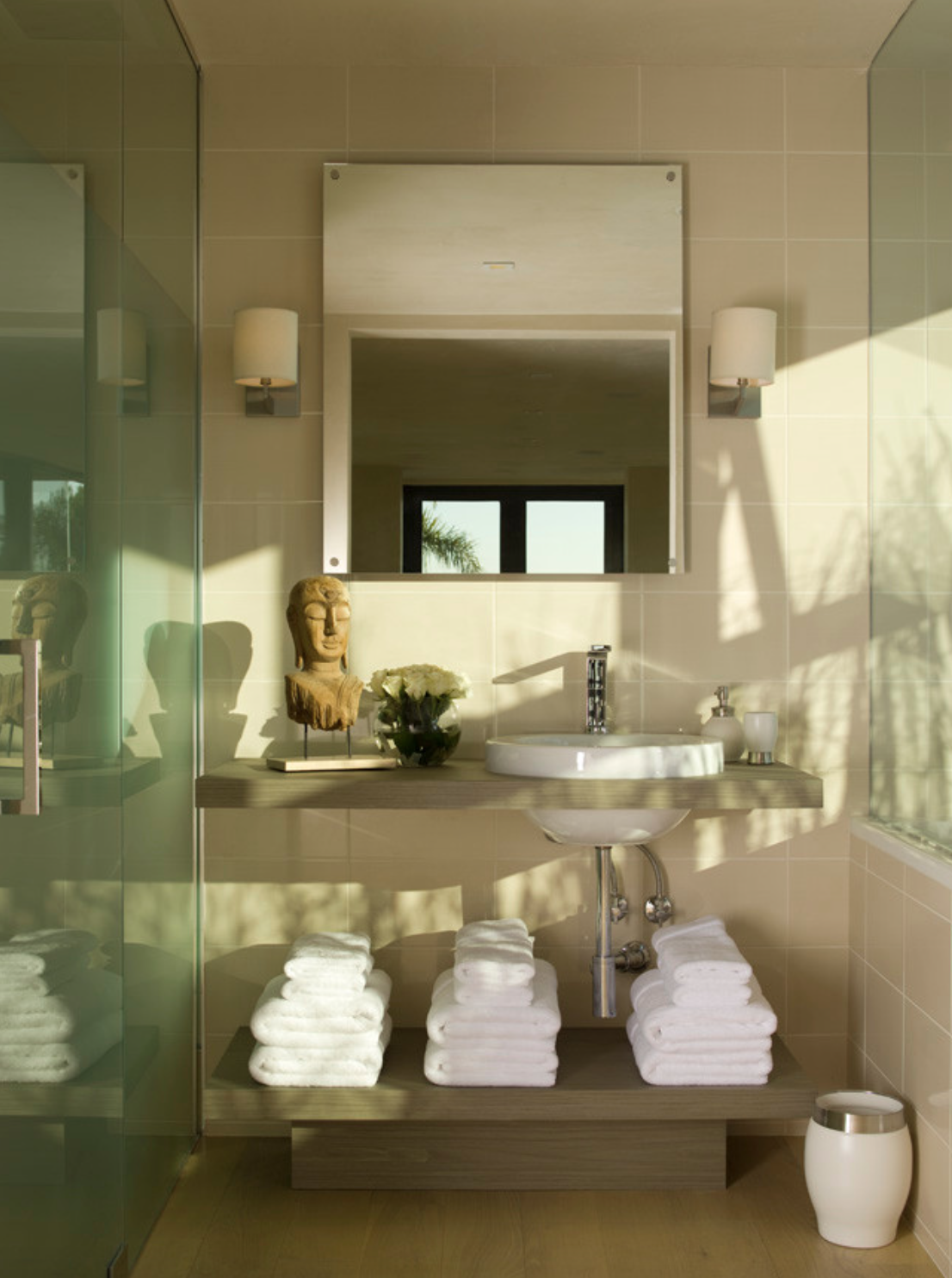 Any opportunity you get to add something soft to the space, take it! Adding an ottoman instead of a chair in front of a vanity is a luxe way to soften up the space. Like tile, an ottoman can also be a great way to infuse a pop of color!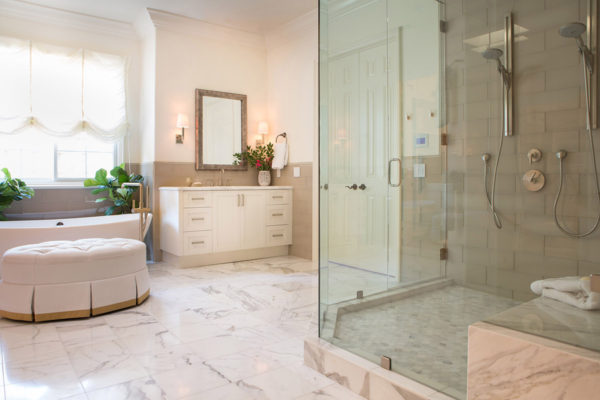 What's in Your Dream Bathroom? Let us know in the comments below.