Mid-century modern style is trending and it isn't actually that hard to achieve in your own home! From updating the space with a fresh coat of paint to choosing the perfect piece of budget-friendly art, Lori transformed a ranch-style home into the quintessential midcentury modern. Take the house tour in the video below and scroll down to read our 5 budget-friendly tips for updating your mid-century modern home:

1. Transform Your Mid-century Home with Poppy Colors:
Paint is always going to be the least expensive way to quickly transform a space! Pair a pop of color with a calming neutral. Vibrant reds, oranges, or lime greens callback to the heyday of mid-century modern, when the Brady Bunch was all the rage, but don't go overboard. Offset powerful colors with neutrals. In this case, we combined orange with a modern grey.
2. Update Your Mid-century Modern Home by Emphasizing Height:
Midcentury Modern homes are often single-story, but living in a single-story home doesn't mean you can't have height–You just have to emphasize it! Oftentimes the original architecture in these homes comes complete with beams. These homes have great bones, so you just have to figure out how to highlight the height. Consider creating a playful wall-mural to draw the eye upward. Cityscapes are always a good idea!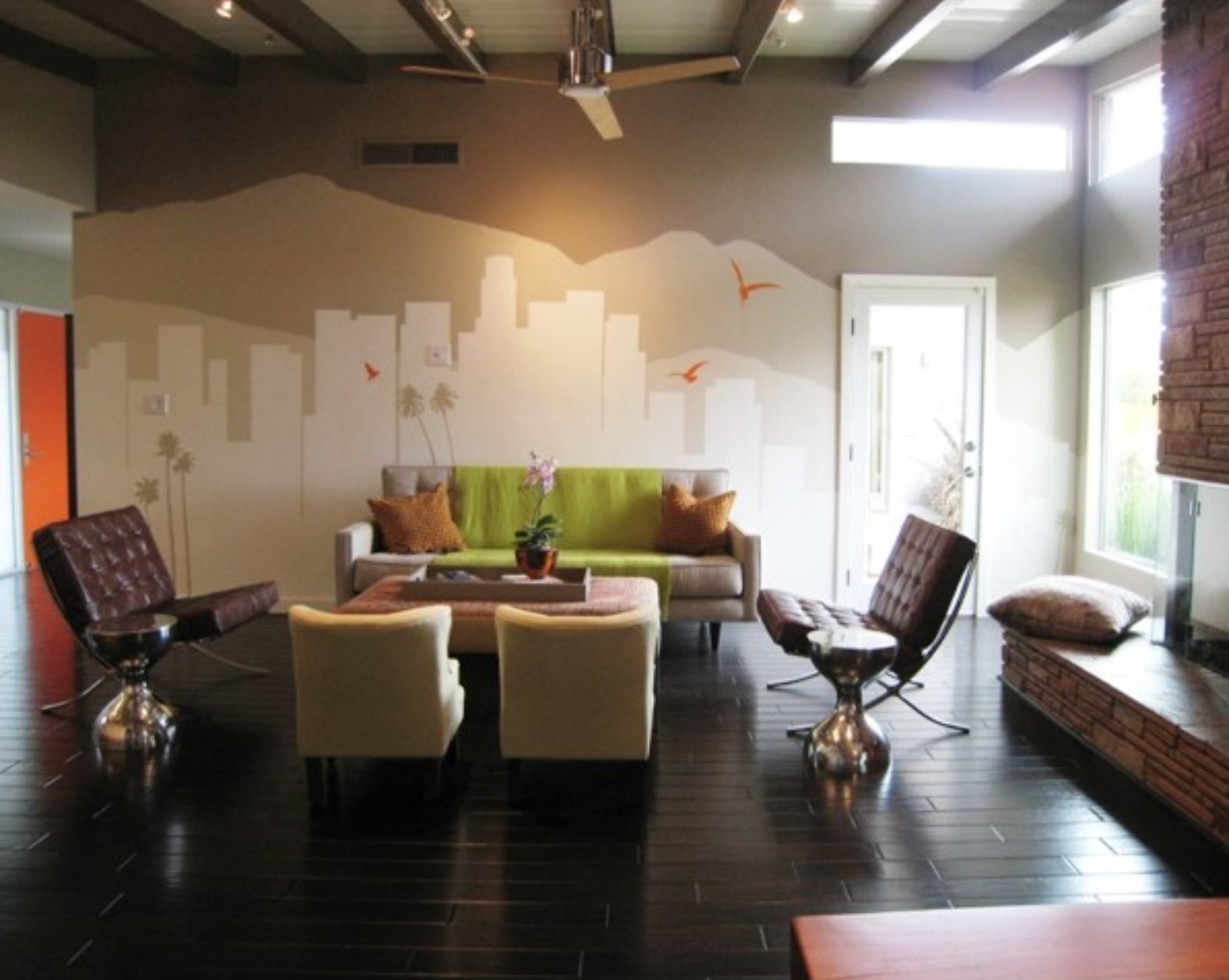 3. Make Old New Again in Your Mid-Century Modern Home:
As LEED-certified designers, our firm places a heavy emphasis on sustainability and green interior design. A great way to do that is by using what you already have and giving it a new life: Midcentury Modern homes are a great place to work in these repurposed pieces. In this home, we repurposed a vintage rug on an ottoman for a super retro vibe!
4. Update Your Fireplace:
Play with the design of your fireplace. In this home, the fireplace was original to the home, we just gave the brick an updated, modern paint job to emphasize it's style!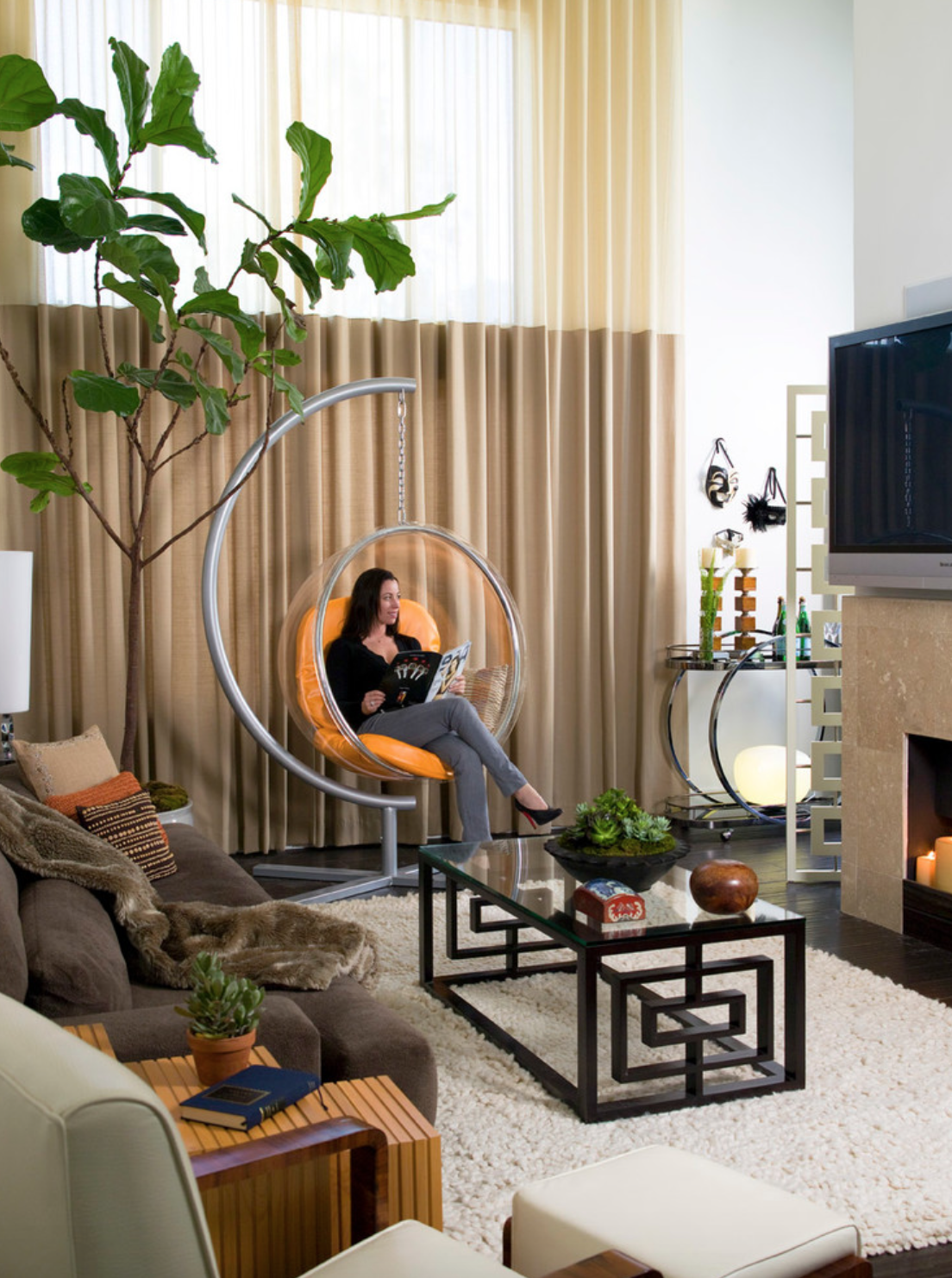 5. Art:
A little abstract art can go a LONG way to completely transform a space! With so many budget-friendly art resources, giving up-and-coming artists a platform online, there's no reason you can't start a stunning art collection of your own.