Let's set the scene: You walk into a luxurious hotel room…
Engulfed in the ambiance, the room is an experience a designer has crafted, specifically for you. Every detail has been thought of and executed to perfection: There's no work for you to do. It's time to relax. You're on vacation. Your favorite music is playing, the lighting is just right, perfectly soothing. The drapes are either open or closed, dependent upon the time of day, and move automatically, no drawstrings in the way. This is true luxury technology in action. A smart home uses luxury technology to create a living space that's comfortable and easily functional and adaptable.
Why Luxury Hotels Are Our Ultimate Smart Home Technology Inspiration
We get so many requests to make homes 'hotel-like,' but what does that mean, really? Is it an aesthetic? What makes hotel rooms such distinct living spaces? Hotels specialize in creating these relaxing escapes by utilizing cutting-edge technology. That's why luxurious hotel rooms are our ultimate smart home inspiration! And now, with increased accessibility to technology, there's no reason you can't apply the same principles to your home to increase the style, safety, and functionality of your home for greater ease. Smart homes support the senses: keeping your music at a comfortable level, keeping garage doors and appliances quiet and keeping ugly tech out of sight, maintaining comfortable temperatures and moving things with ease.
Security: Access Control in Your Smart Home
From cameras, camera doorbells and alarm systems to FOB access, and garage door safety, home security is one of our biggest requests when talking to clients about a smart home. So this is always a good *safe* (pun intended) place to start with implementing smart home technology. And while we tend to think of lighting in terms of decoration, it's another smart technology to implement in your homes in terms of safety and security, especially outdoors. You'll want plenty of lighting around pools & spas on timers, and you'll want landscapes to be well lit as well for both aesthetic and functional purposes. Consider implementing a feature walls, or safety paths. Put lighting on sensors and timers for a hands-off approach.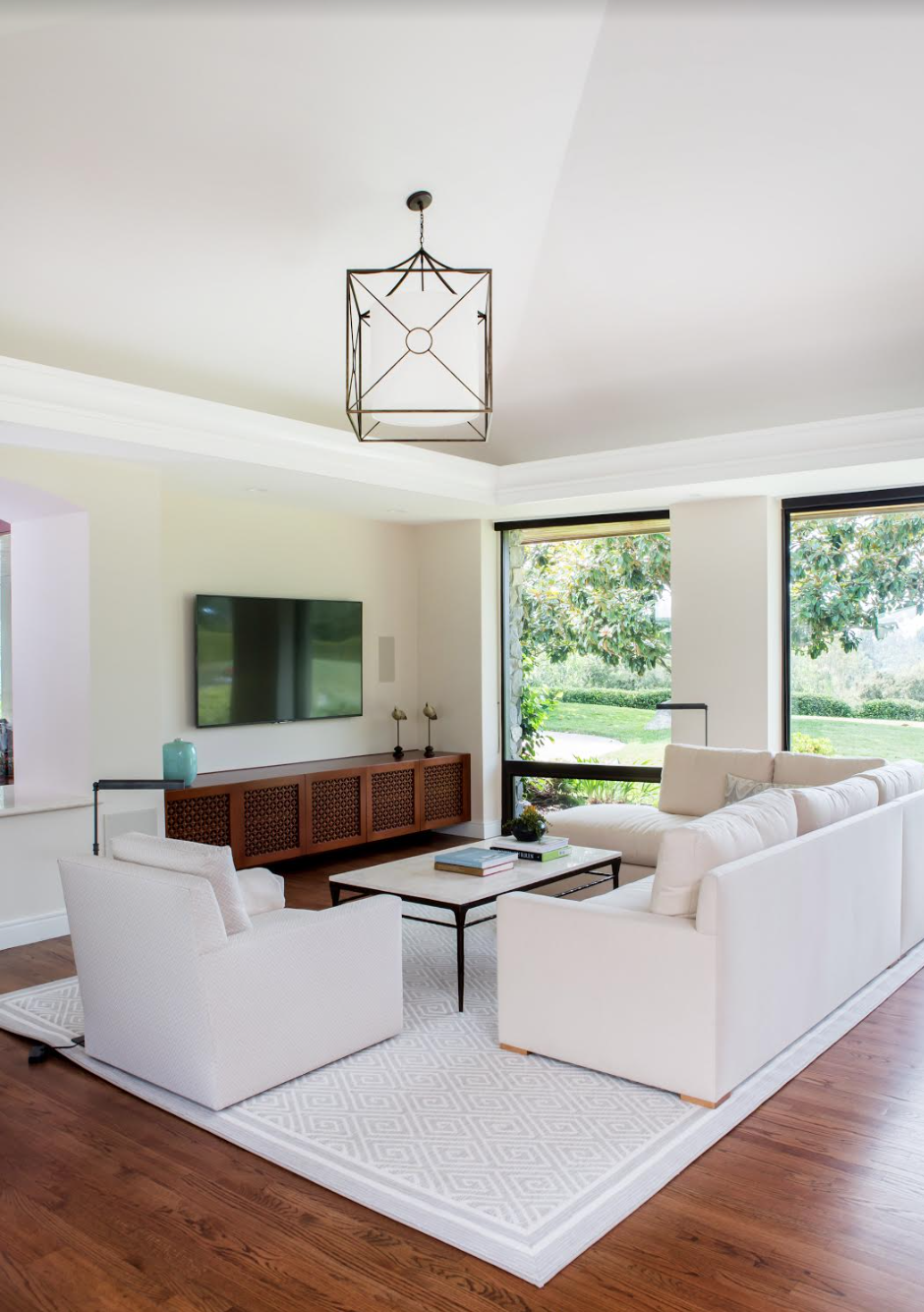 Smart Home Audio / Visual
Luxury is complete, customizable control: You want to be able to control surround sound, TVs, and outdoor music with the push of a button. Build AV controls into walls: Utilize iPads to control security cameras or speakers for music.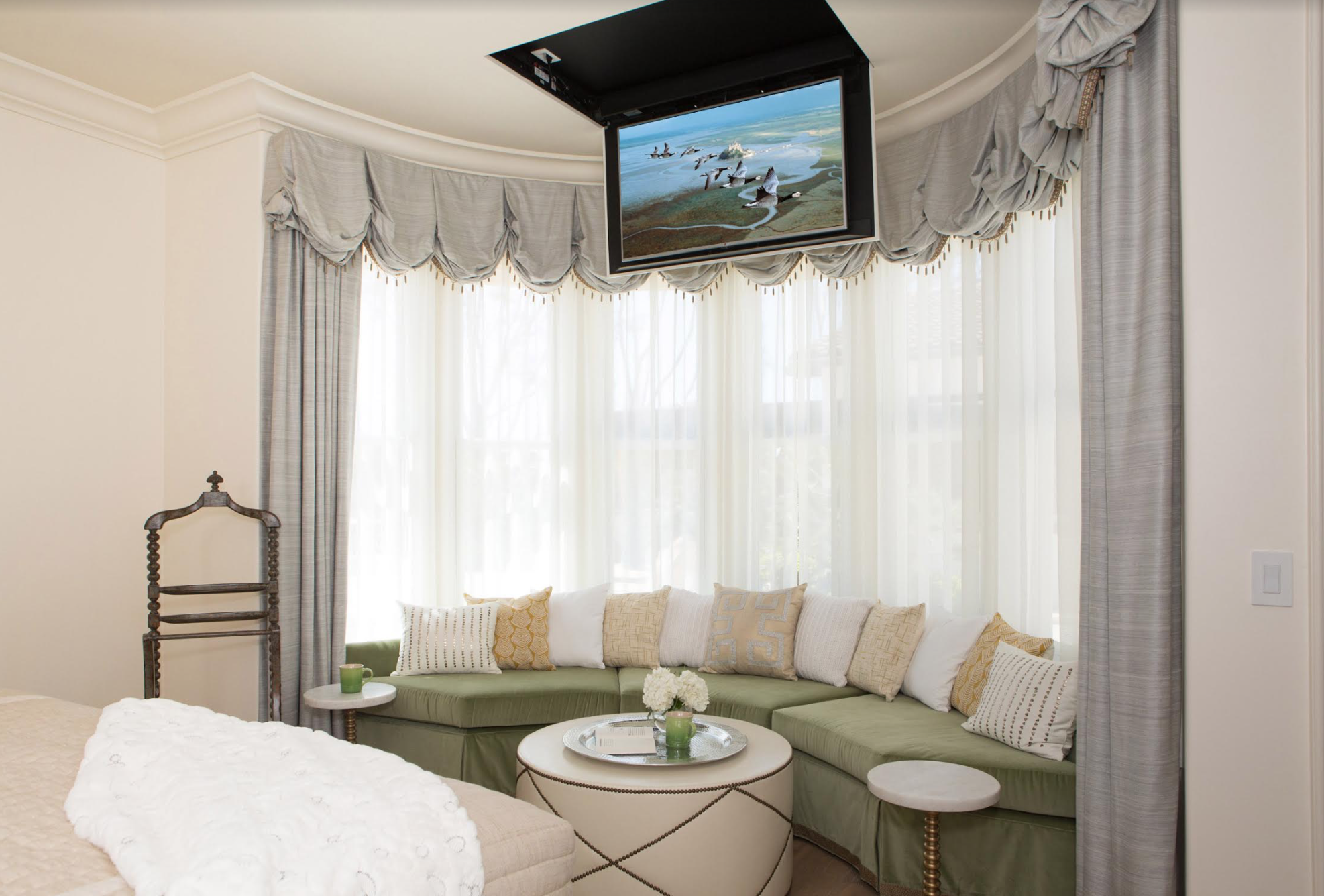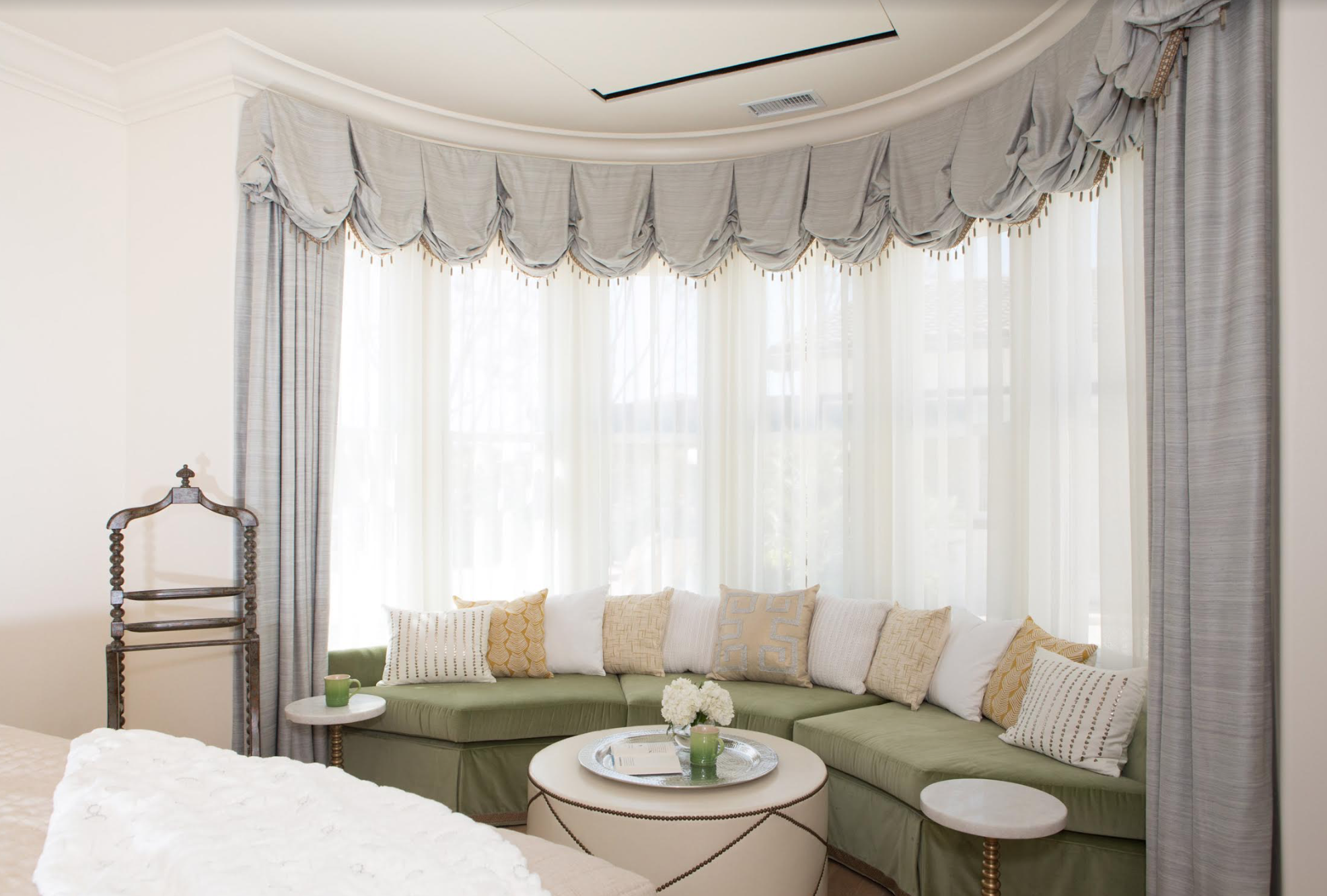 Sometimes this even serves a practical function: One of our clients would blast mariachi music outside when she wanted her husband to come in from his man cave and come to bed!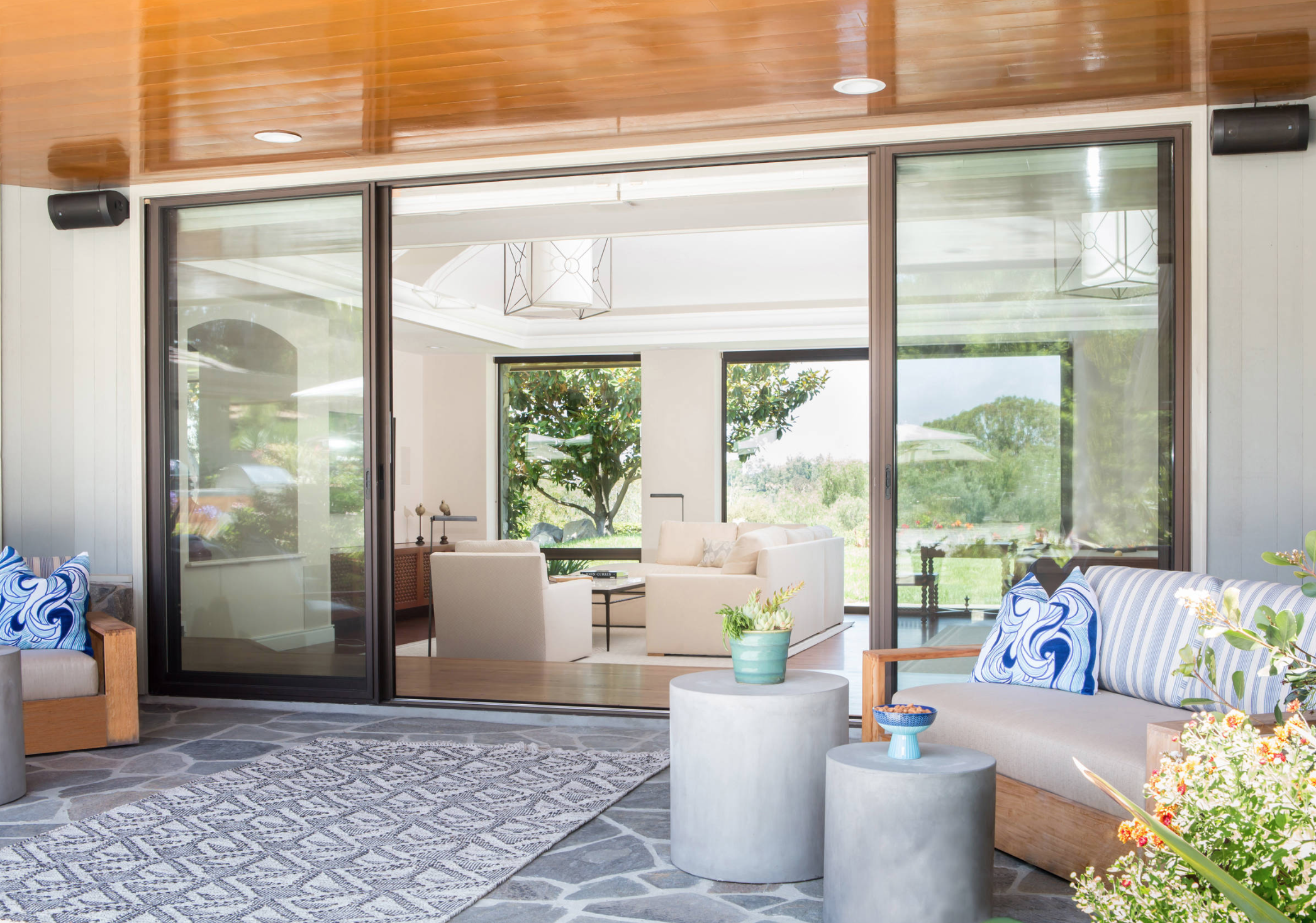 Drapery for Your Smart Home Living & Bedrooms
Now let's move indoors…No More pulling on chains or having unsightly hanging strings or rods that break or are dangerous to kids. Drapery is now electronically controllable, which is both an aesthetic luxury that gets pesky hanging strings out of the way and is a great step in childproofing a home without compromising the home's design. For our complete guide to window treatments, visit this link.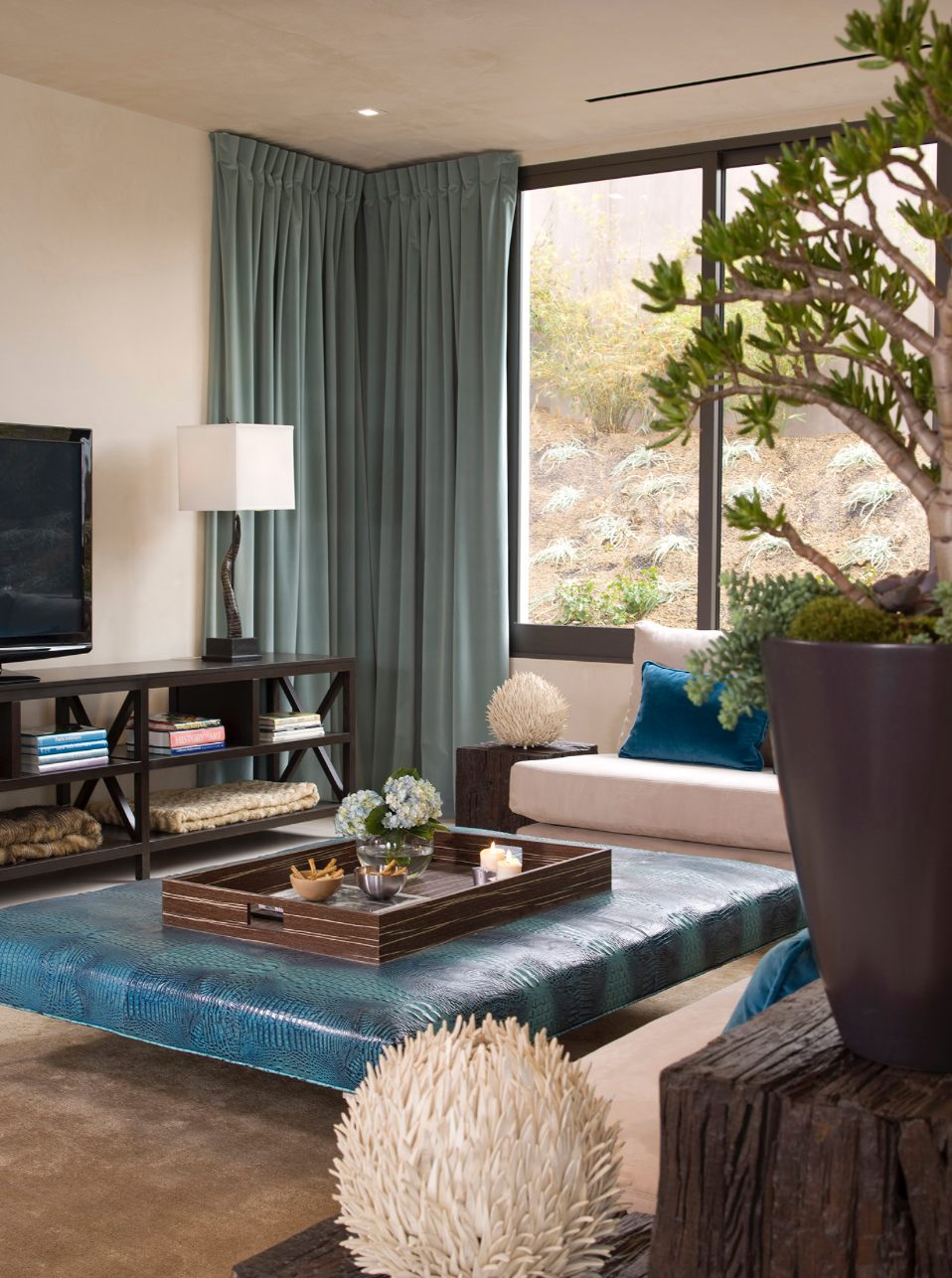 Keeping It Cool
Smart thermostats that learn what temperature you like your home can read the outside temperature and adjust accordingly. And smart window shades (controlled electronically, of course) also help cool your home, keeping cooling costs down.
Smart Home Kitchen Appliances
From touch-screen refrigerators that maintain your family's grocery list and can grow produce inside them to smart ovens that self heat and clean when you need them to, no room is the house has seen such a vast impact in smart home technology as the kitchen. Household names like Samsung and up-and-coming brands like Everblume and Urban Cultivator are truly changing the game when it comes to efficiency in the kitchen with smart-phone controlled appliances.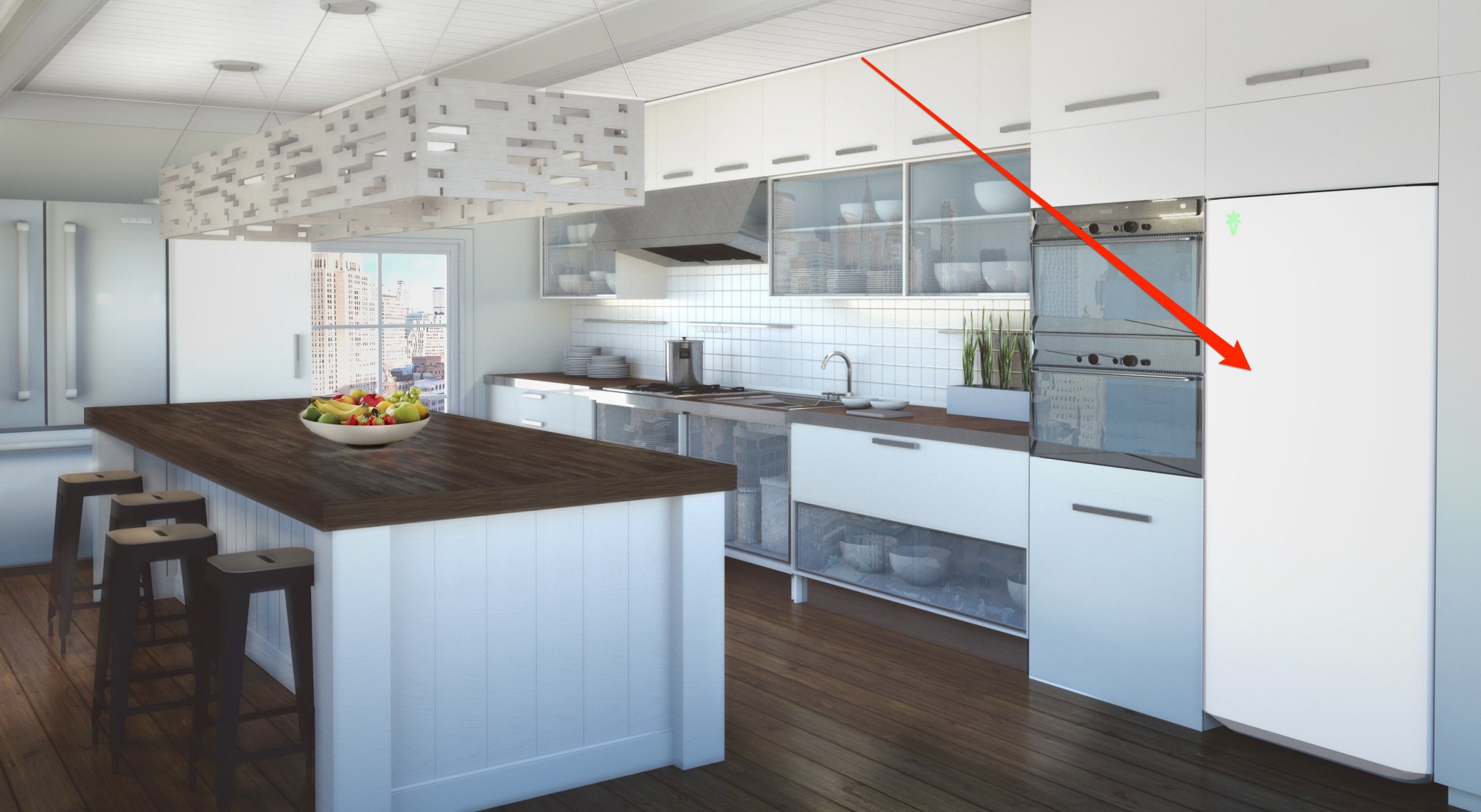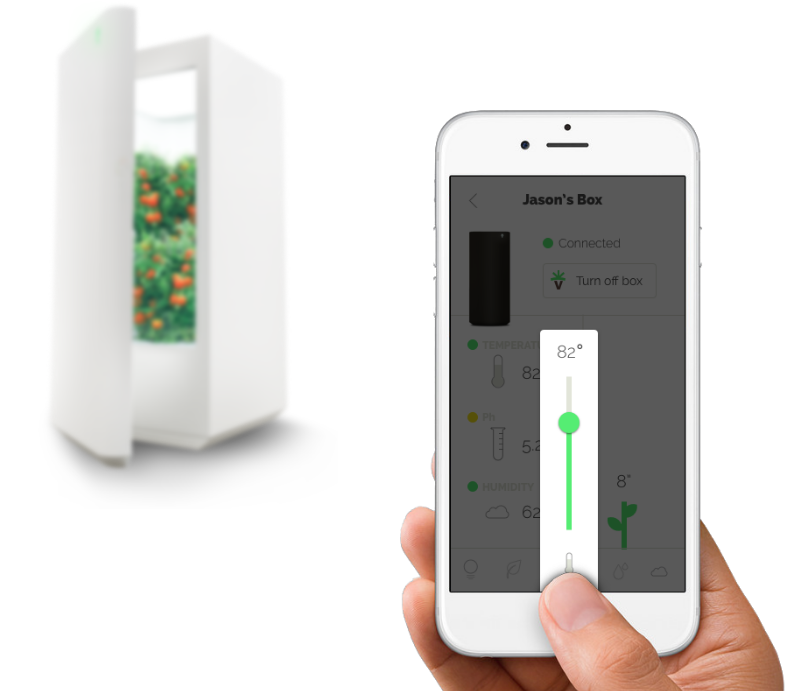 Shower & Tub Systems for a Smart Home Bathroom
Just like cars with a preset button for each user, smart shower systems get to knows you best! Smart shower systems can also involve color and sound therapy; setting the temp, water flow, lighting, and sound to cultivate the most relaxing spa-like experience. Our favorite smart shower tech is from Kohler!
Plumbing in Your Smart House
Smart toilets have been all the rage for a while — among our favorite products is the Toto Neorest 2-in-1 with heated seats, night lights, auto-flush, auto-lift. And since our firm focuses heavily on sustainability, our favorite feature is its capacity to conserve water. The controls are wall-mounted next to toilet. Small remotes for toilet and shower media make implementing smart technology in the bathroom easy breezy!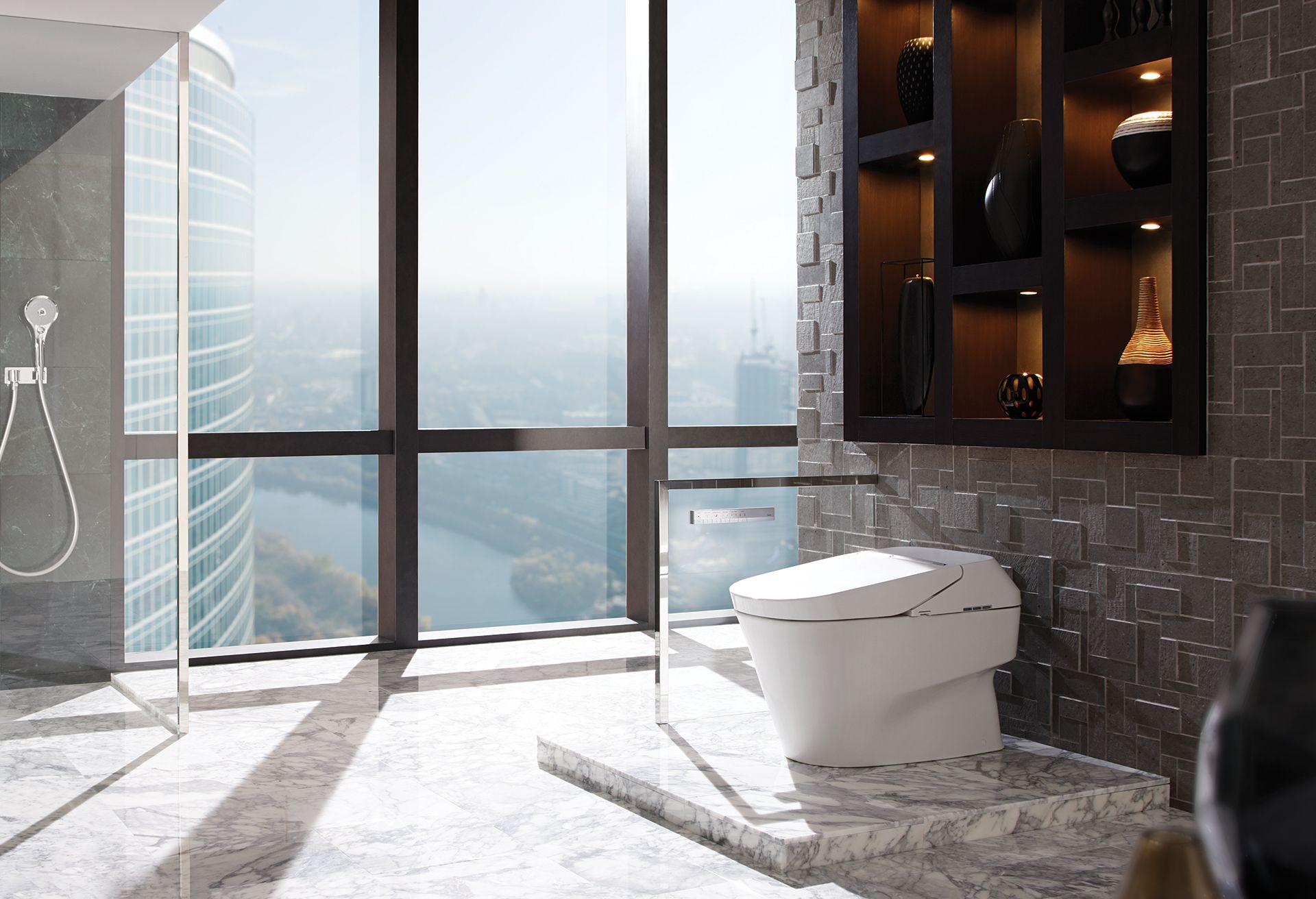 Other Smart Controls
Acting as your digital personal assistant or house manager, smart systems like the Amazon Echo, Wink Hub, or Google Home can do everything from controlling lighting, playing your favorite music, or sync all of your personal devices. Pick one that works for you AND is stylish (or cover it with something decorative.). Other smart systems to consider implementing for maximum efficiency and security are washers & dryers, sprinklers, and garage doors.
Raising Your Home's IQ Without Letting Technology Run Your Life
Achieving smart-home status is like getting rid of clutter and organizing a room: it takes a bit of time in the initial set up, but feels SO GOOD once it's done and is working for you. Think about the placement of Smart Home Support Systems so they're not an eyesore or placed in the middle of a beautiful focal wall. You don't want large speakers on a beautiful wall designed with expensive finishes. Don't let modern technology and support ruin the beauty of the room with cords all over the place. Hide technology accordingly so your space can be designed in any style, modern or more traditional, regardless of whether or not it's high tech. This will make your space more functional and create an environment that is easier to unplug in when you need to.