The Complete Guide to Buying, Renovating, and Managing Your Vacation Rental Property
A request our firm gets more and more frequently is, "Can you design my vacation rental?"  It's a phone call we're always excited to get. The truth is designers love working on hospitality spaces.  Whimsical and fun, vacation rentals are about escape and pleasure, and owners are usually willing to push boundaries of design a lot further than in their own homes.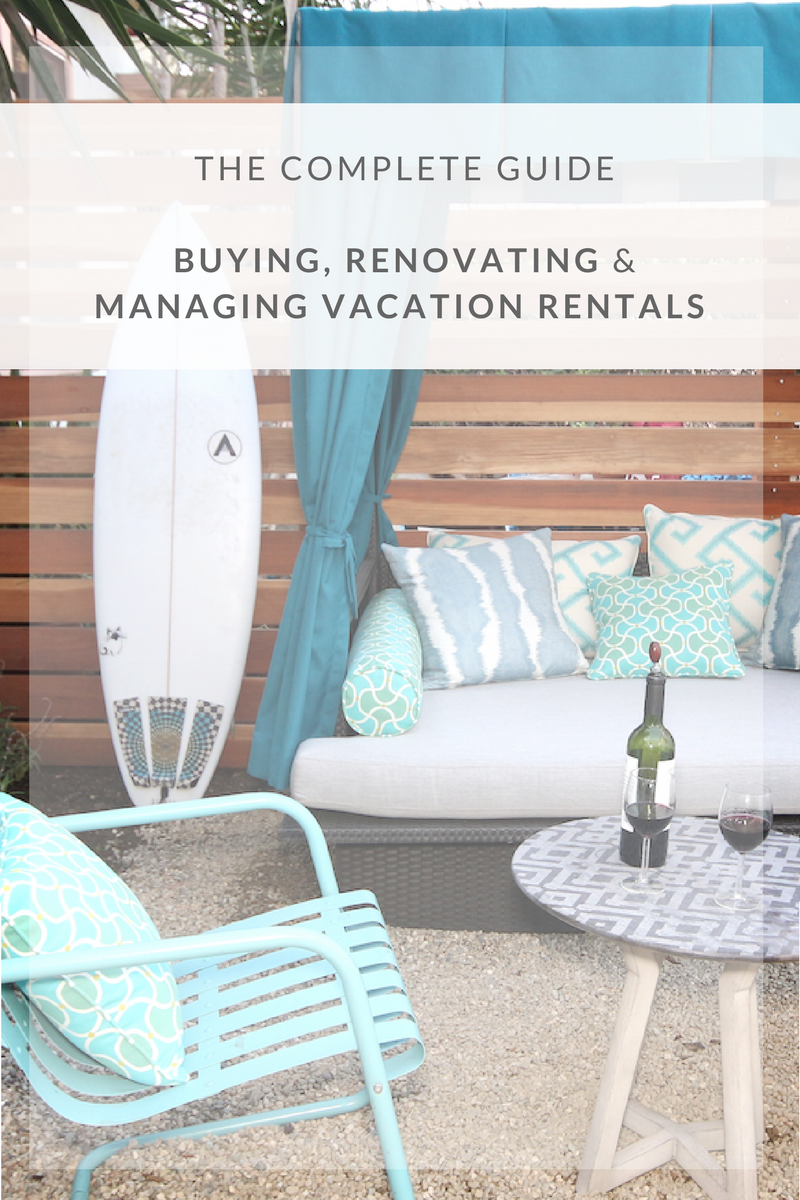 One of our latest projects was the transformation of a one bedroom, drab apartment into a chic, boutique space. Immediately after it was listed on Air BnB and VRBO, it began booking reservations. Below we share our step by step guide to running a successful vacation rental.  We hope you enjoy seeing the transformation and use these tips to operate your own rewarding and lucrative "mini-hotel."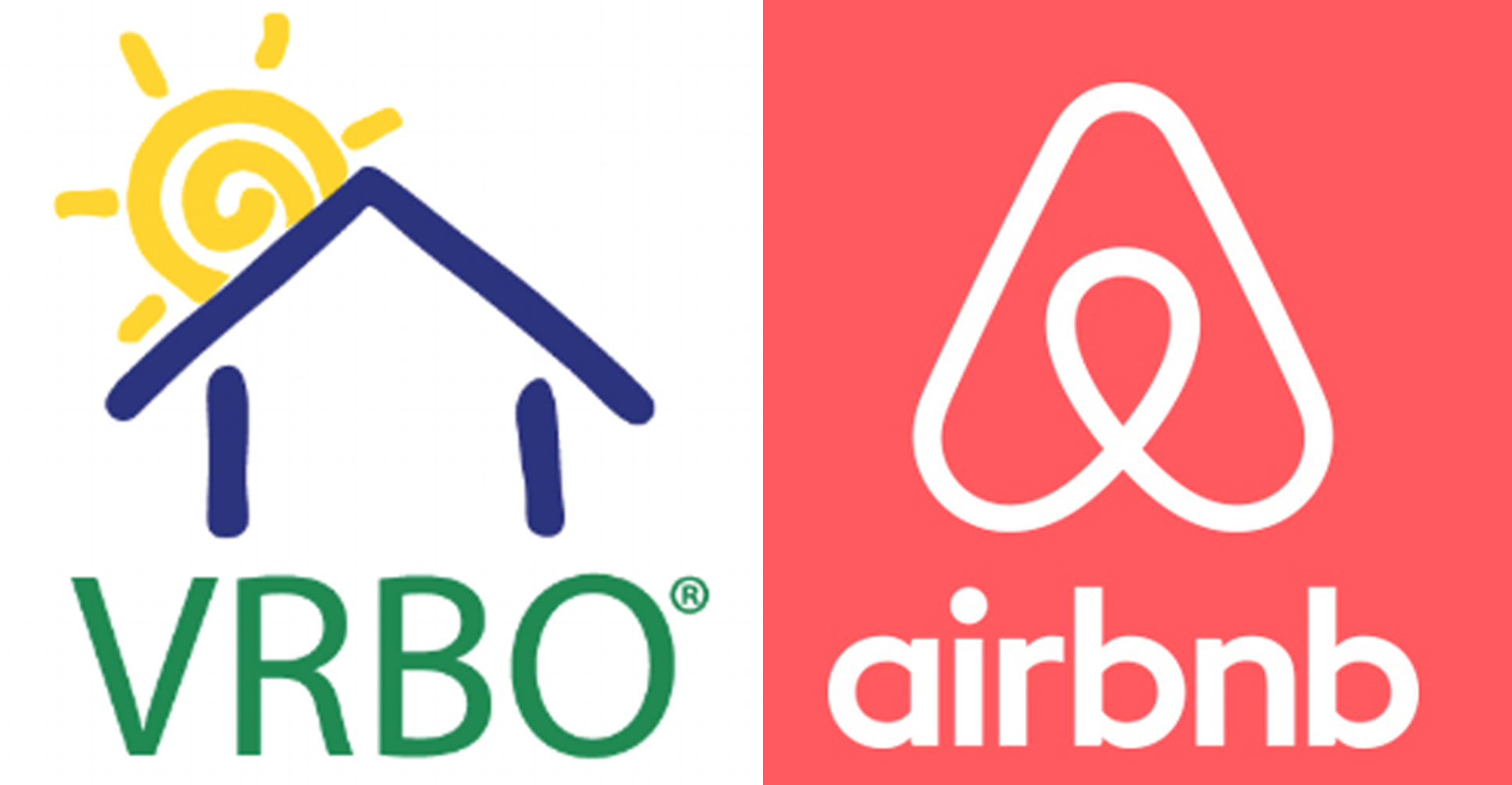 1. LOCATE THE RIGHT VACATION RENTAL PROPERTY
LOCATION, LOCATION, LOCATION
. Ask yourself a couple questions when thinking about purchasing a property as a vacation rental:
Is this really a place where people want to visit?

Are you close to public transportation, activities, nature, restaurants, 

shopping, local attractions, entertainment, events?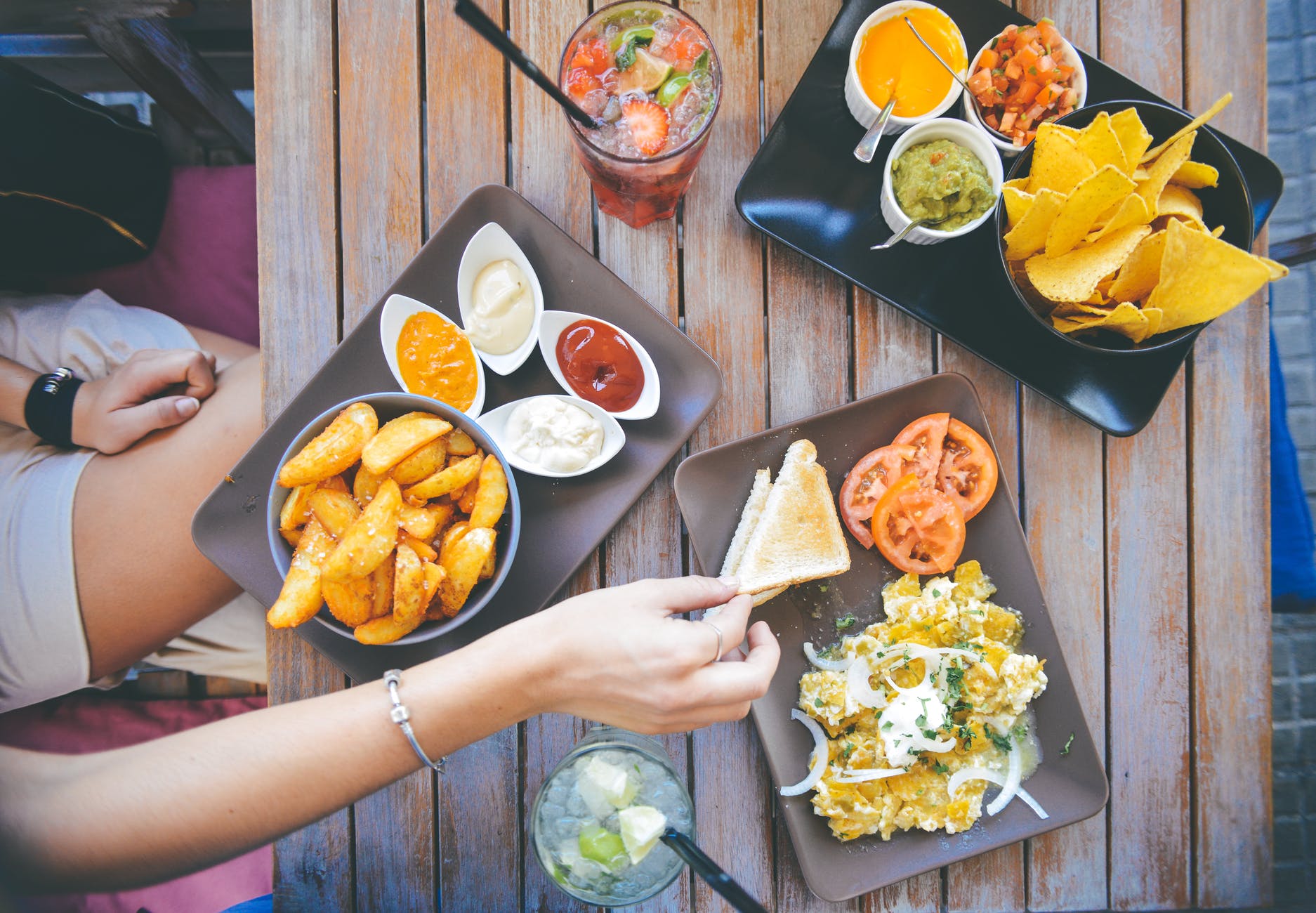 Highlight the best features of your location. Is it a city where there is a lot of action or a more remote area where people can relax and get in touch with nature?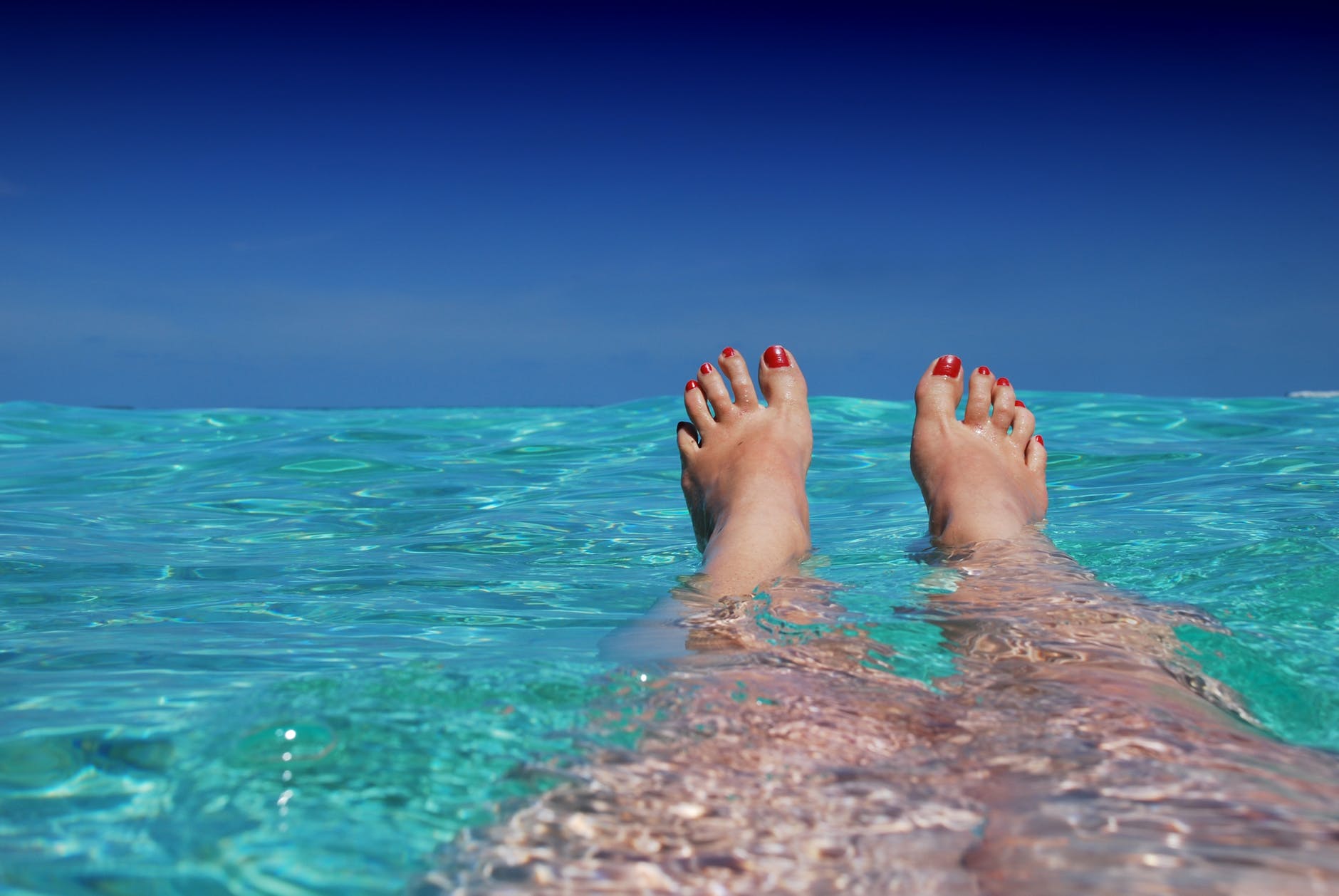 PRIVACY is Essential in a Vacation Rental Property
Here are the questions to ask yourself as it pertains to guest privacy:
Is there sufficient privacy and boundaries between guests and yourself or other tenants/guests, i.e. a private entrance, or private bathroom?

 If you're sharing your living spaces, would both you and a guest feel physically and emotionally comfortable?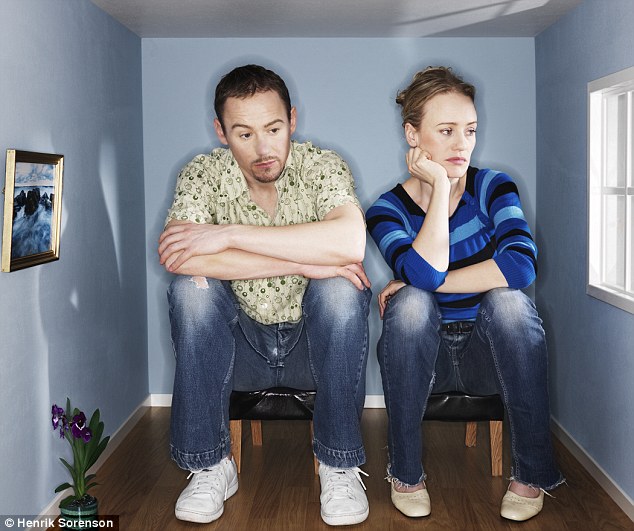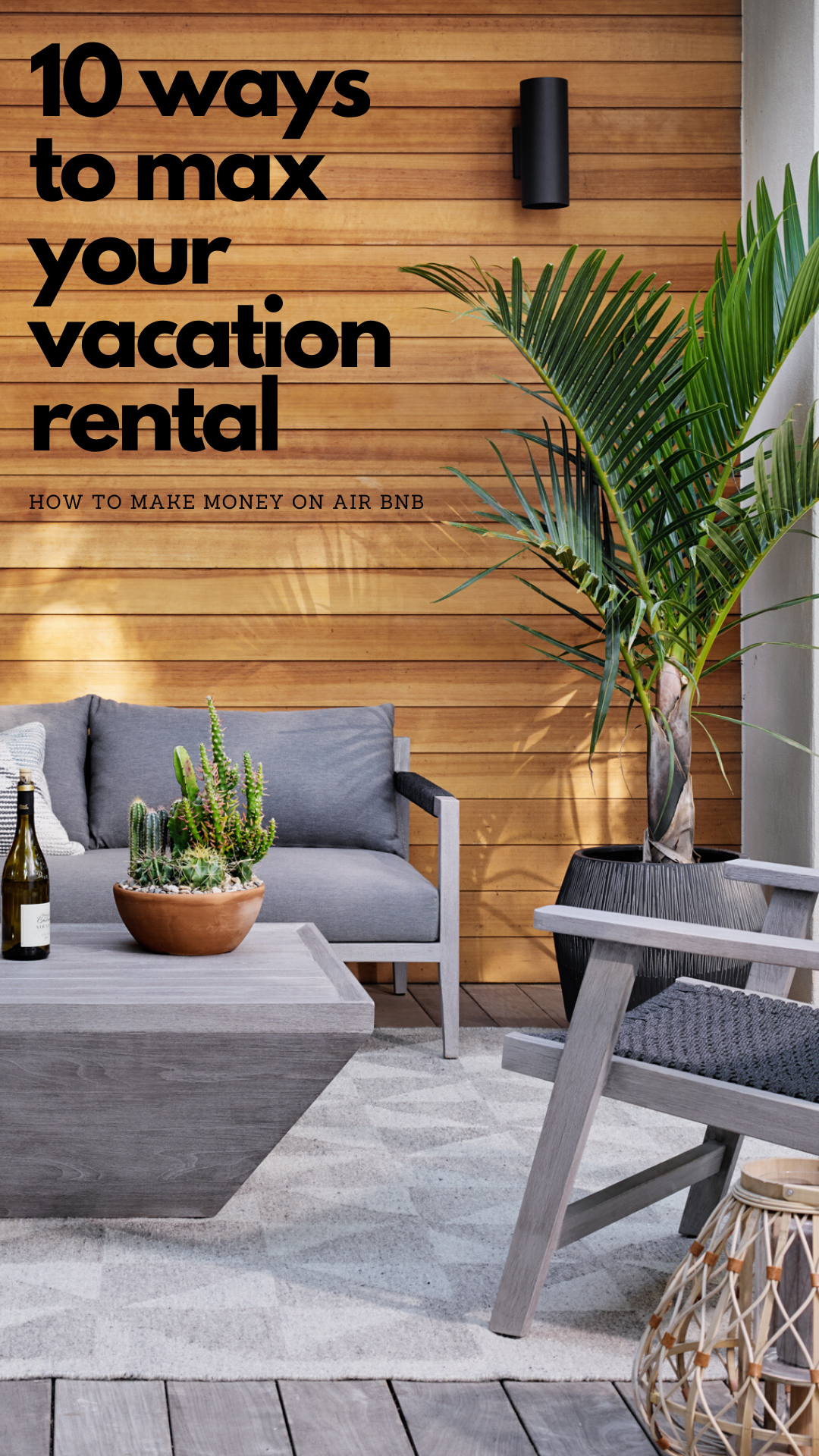 OUTDOOR SPACE – Our Favorite Part of Any Vaycay!
If you have any opportunities to provide outdoor space, do it. Even if all you have is a small corner, think of ways to maximize the experience for your guests. In our tiny outdoor space at the entry of the apartment, we added a few essential elements to create an outdoor living room. We selected gravel for ground cover; it's almost maintenance free.
Gorgeous drapes and pillows from Calico Corners, dressed up a previously underwhelming cabana.  
Vintage inspired metal chairs from Lamps Plus complete a welcoming lounge that sets the tone before guests enter the house. Stringing up LED lights creates a fabulous place to dine alfresco. Click the image below to shop the chairs:
2. DESIGNING AND RENOVATING YOUR VACATION RENTAL
Is the space clean, up to date and appealing?  Everyone with an extra room has the ability to post it on AirBnB or Home Away. There's a lot of competition and your space has to stand out against the others. Having the look and feel of a chic hotel room will help book it more often and for a higher price.
In the kitchen we selected colorful, blue kitchen cabinets paired with playful graphic cement tiles from Villa Lagoon Tile.
Look around Home Away and AirBnB for similar sized spaces in your location.  See what your competition is offering and decide what you need to change in your space. Our remodel job was soup to nuts, with new floors, paint, lighting, bathroom and kitchen.  
This apartment is close to the Pacific Ocean so we went for a "coastal bungalow" vibe.  You can see how a fresh coat of white paint brightens every room.  For the floor we chose a luxury vinyl tile in a rustic, wide plank style. It's durable and looks fantastic.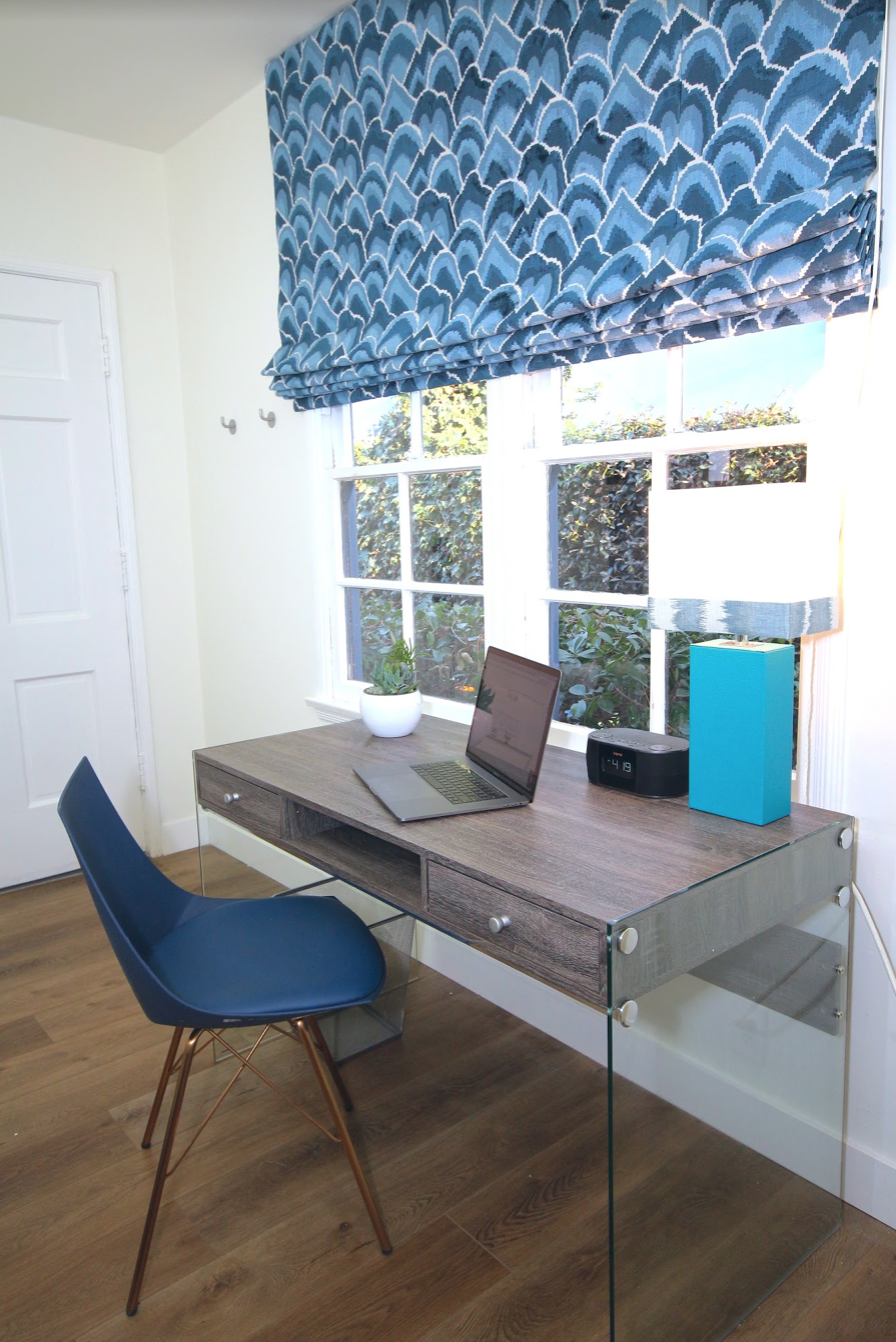 Custom Roman shades and throw pillows from Calico Corners elevated the entire home.  
We opted for a clean white bathroom and echoed the rustic floors in sink cabinet drawer. All in, the budget for construction was about $20,000.  A smaller scale project requiring only paint and new furnishings is easy to handle on your own. Full scale remodels, like this one, will likely require design and construction experts.
3. GOOD PHOTOS OF YOUR VACATION RENTAL
It's essential to have great photos for marketing your vacation rental property.  You can use your phone camera, with additional lights and a good editing program.  Or post an ad online to get a freelance professional photographer to help you. The pictures are your 24/7 sales force at work.
 Adding people in the pictures is a great way to animate the space and will help potential guests imagine themselves in it.  
4. THINK LIKE A BUSINESS
Be organized and professional.  Post the listing on well respected sites that have a lot of traffic, like VRBO, Home Away and Air BnB. Opt in for the insurance. Hosting strangers at your property could be a liability. There could be property damage and your guests could hurt themselves. The insurance protects you from these liabilities. To stay organized, use the cross link feature on calendars if you're posting on multiple sites.  
This will ensure your don't have double bookings. There's nothing worse than telling someone they can't stay when they show up at the front door with their luggage.  Look at comparable rentals in your area and price accordingly. Don't be afraid to move the price around depending on how your calendar is booking or depending on the season.
If your state charges tax for lodging, it's likely you will owe it, and eventually the tax man will come knocking.  Make sure your host site is collecting, and paying the tax for you.  
5. SCREEN GUESTS
Most vacation rental sites include profiles and reviews of guests.  Make sure to review them.  You can learn a lot about people from their previous hosts' experiences.  If there is no information on them, ask them to provide a public profile listing, like Linked In, or other social media sites.  
6.  
ANTICIPATE YOUR GUESTS NEEDS
AMENITIES IN YOUR VACATION RENTAL
Including thoughtful touches like free WiFi, cable TV, fluffy bathrobes, Bluetooth speakers for music, bikes or a writing desk are special touches that will separate you from the pack and make your guests feel at home.
Bathrooms should have clean matching towels, a hair dryer, a bathmat and a fresh roll of toilet paper.  Consider providing minimal bath, body products, like a hotel.
If you're providing a kitchen space, it must be fully equipped with dish sets, dish racks, coffee maker or French press, utensils, plates, cups, mugs, wine glasses, dish towels, trash & recycling bins, pots, pans, cooking utensils, paper towels, dish soap and laundry detergent.  Take out menus from local restaurants are appreciated by guests too.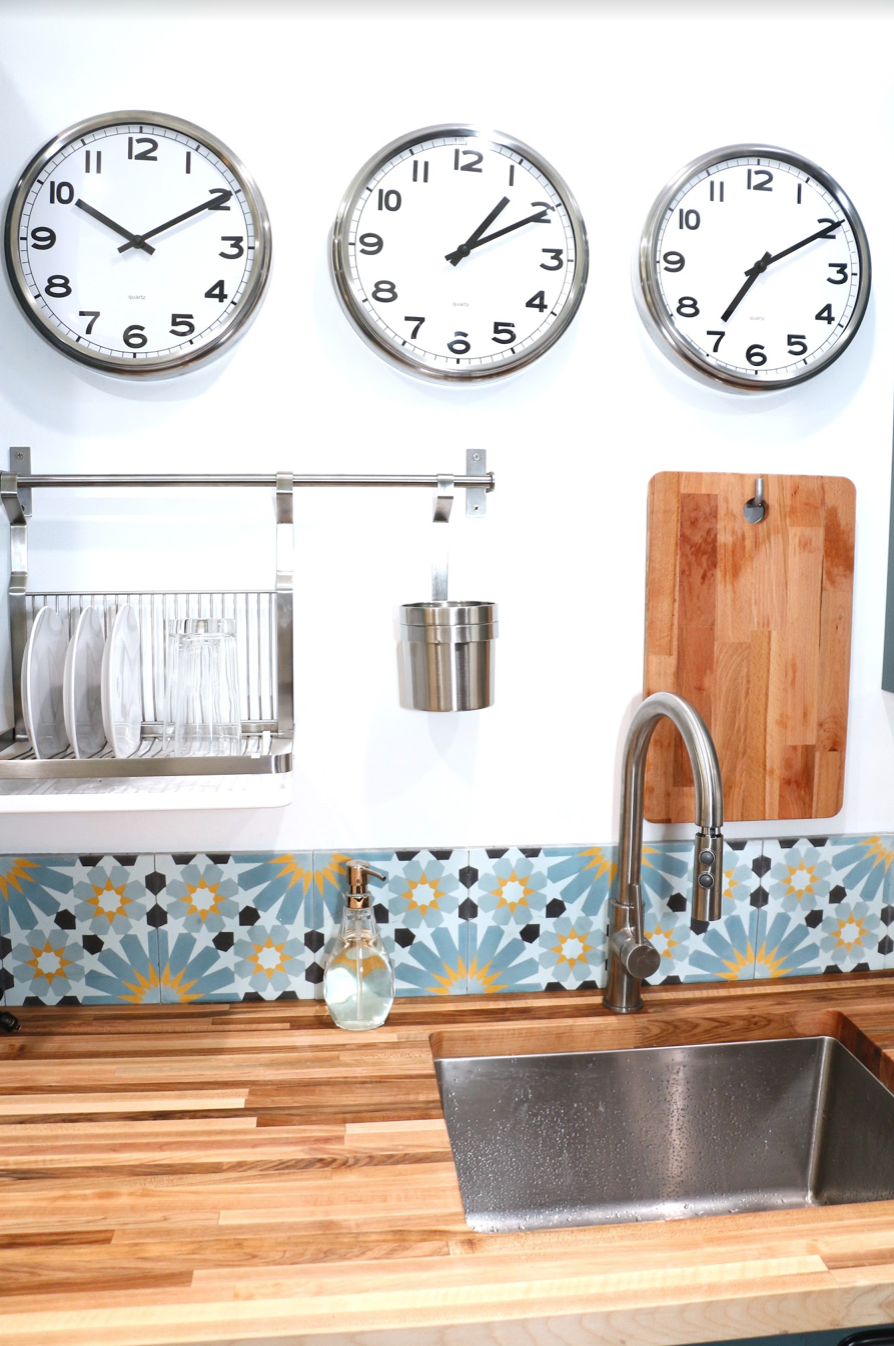 Bonuses in the kitchen are a dishwasher, blender and washer dryer if you want to attract guests who stay more than a few days. Longer stays are preferable because you don't have to manage the cleaning crew and reservation process as often.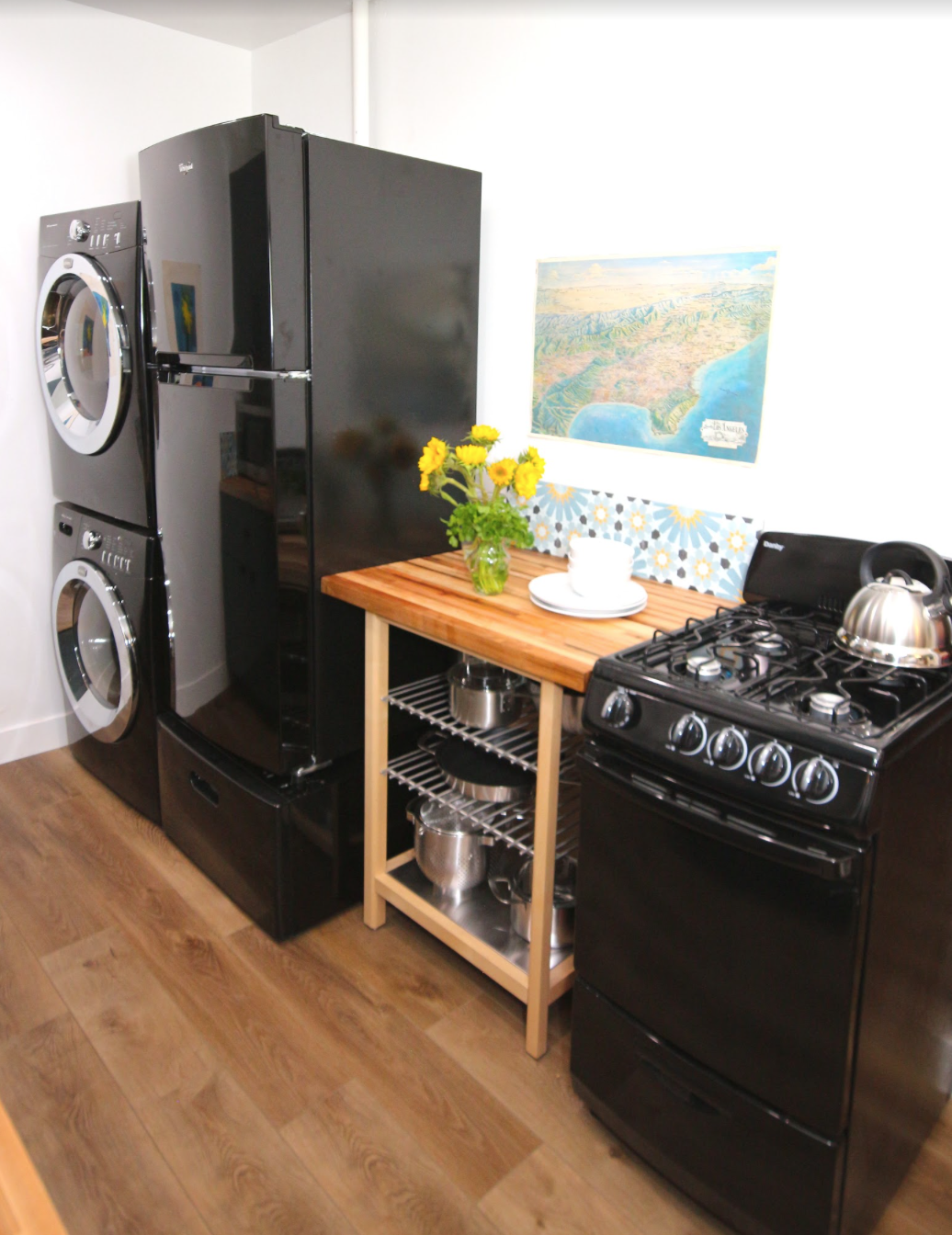 The bedroom should include fresh, clean linens and a comfortable bed.
If you're also offering a convertible sofa make sure you have proper linens for that area as well.  
A closet, luggage rack, dresser or shelf storage for clothing is a must, along with a place to put the luggage.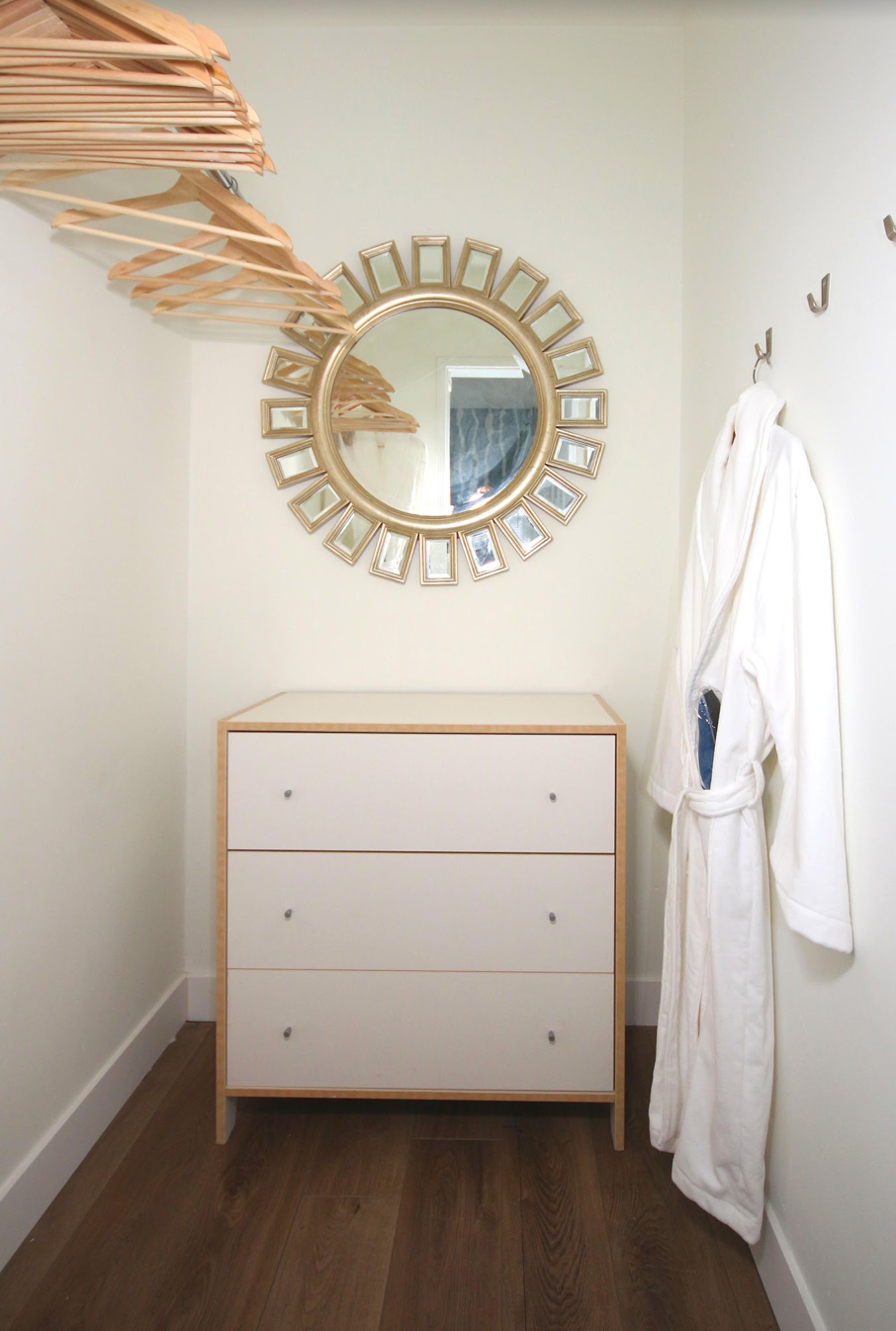 Extra pillows and blankets, fans, humidifiers and board games are extras guests will love.
7. ACCESS & COMMUNICATION
Respond to guest quickly and politely. Provide clear directions to the rental and how to access. Unless you want to meet each guest personally to hand over a key, having remote access, ie using a code lock or smart lock is easier for both you and your guests, especially those arriving at late hours. Plus, they'll never lose the keys.
Prepare a guest manual with emergency contact information, WiFi access, parking availability, your social media handles, instructions how to use the space and directions on how to check out.  Guests also appreciate your recommendations for local vendors and things to do in the area.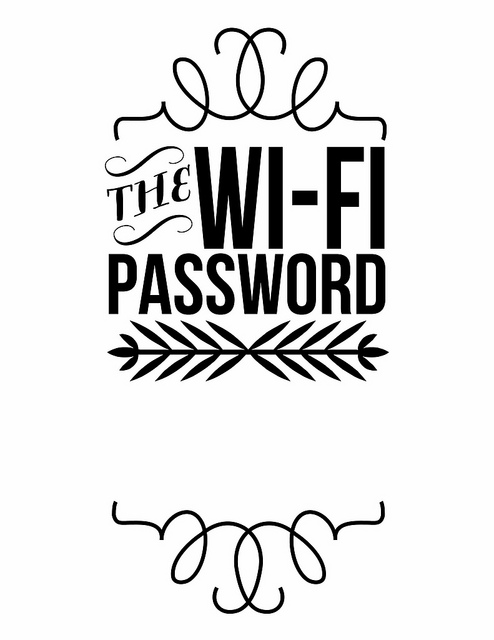 Ask your guests for reviews and for suggestions to make your space better.   If they were unhappy with any aspect of their stay, inquire as to how you can correct it and offer them a discount or a free day on a future stay.
8. OUTSOURCING RENTAL PROPERTY SERVICES
You can hire companies to handle your bookings and client communication as well as house cleaning and repairs.  This is particularly helpful if you travel frequently, aren't handy or have a property that is located far from you.
9. VACATION RENTAL MARKET TRENDS
Pay attention to what's happening in hotel design and luxury rentals. Is the trend in your area dark and sexy, or bright and beachy?
Keep your look fresh by swapping out accessories like rugs or throw pillows.  Use original pieces and art to showcase a unique point of view.   
10. FREE MARKETING AND ADDITIONAL REVENUE
Make sure you have a few great spots for selfies and open a  social media page for your rental.  People love to share photos of themselves in hot vacation spots and tag on social media.  All of their friends or followers are your potential future guests.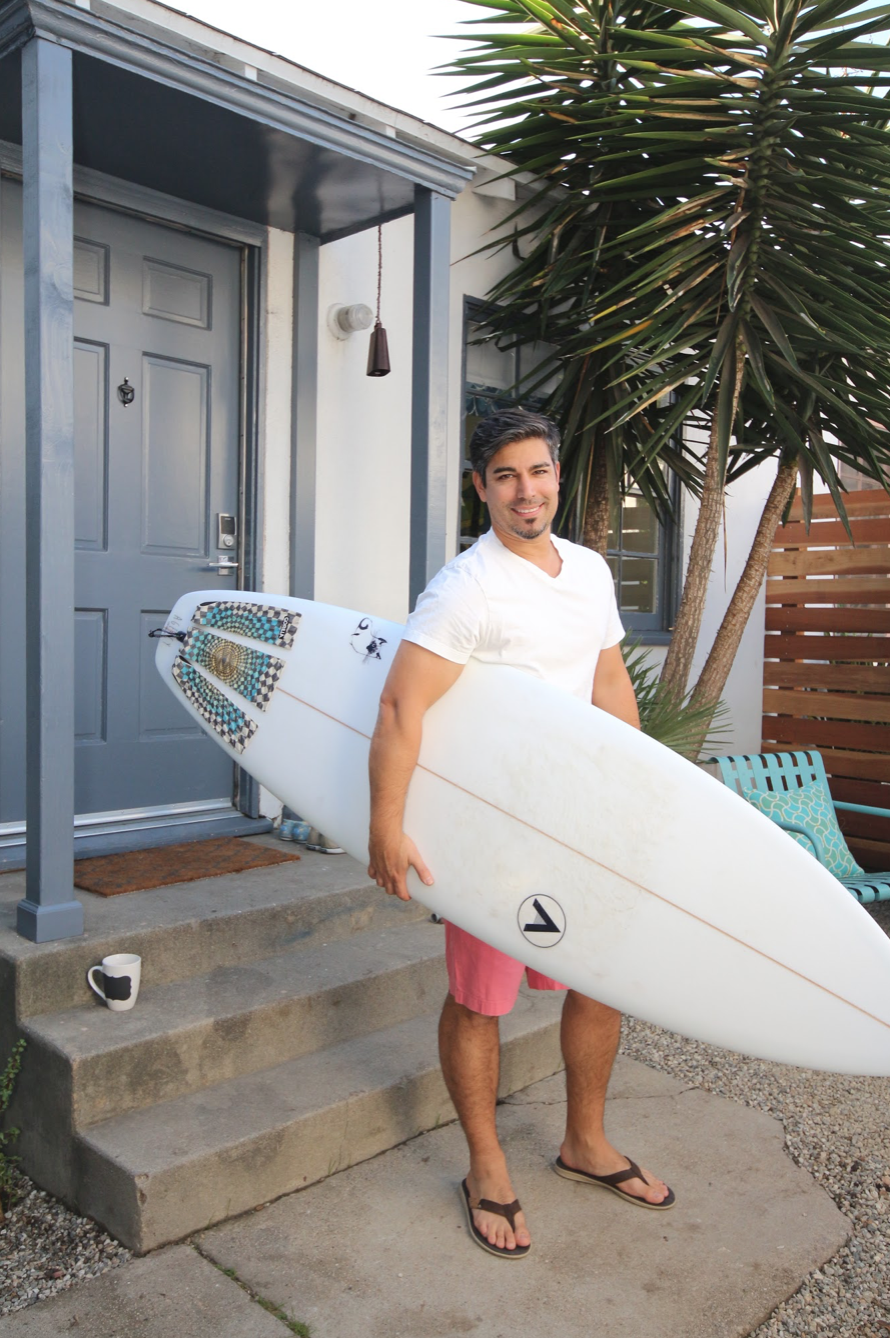 Mini bars with beverages, snacks and other sundries can be provided with a price list.  If you've ever visited a W Hotel, they've perfected the art of the full room mini bar.  They give a few freebies like 2 bottled waters and bathroom essentials, but basically everything else in the room is for sale including the mattresses and sheets.  If people love items in your rental, why not allow them to buy them and take a piece of their experience home with them?
---
If you're invested at a stay at the Los Angeles property, you can book now through Air BnB or through VRBO here!