Style Trends in Home Decor for 2018
Keeping It Cozy
Coziness: That is really going to be THE buzz word heard around the globe when it comes to trends in home decor. Hygge, the Danish word that loosely translates to coziness is already a popular design style overseas and has been in design circles for a while, but is just now making its way into mainstream American homes.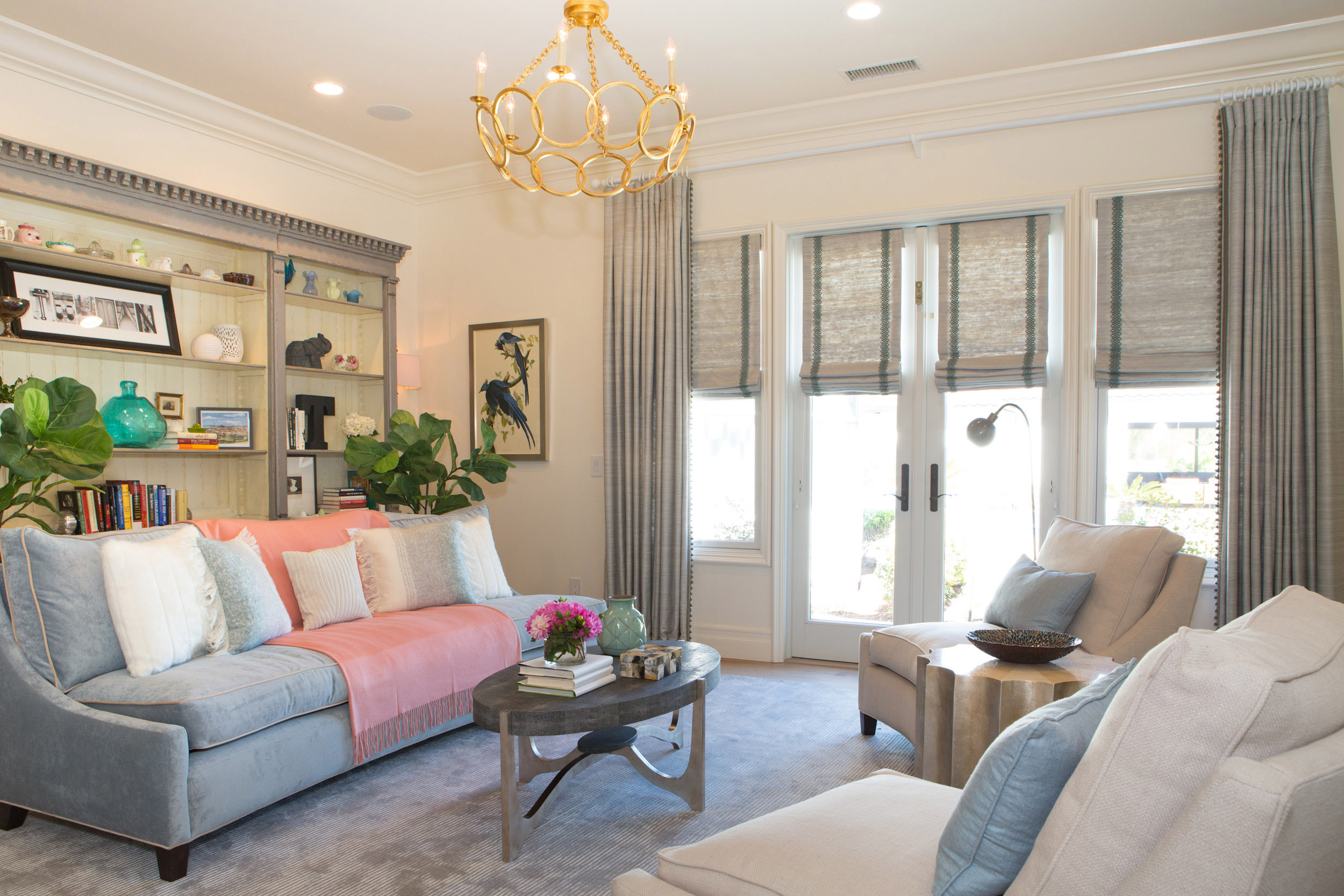 The palette of a hygge space can go a couple of ways: Think monochrome with hints of millennial pink OR layers of tobacco and other rich earth tones, but ALWAYS layers of blankets and pillows by the fire. (More on 2018 color trends later on!)
Make It Fashion!
This year we're going to see an increasing amount of high fashion and home decor crossover. Gucci Home, Badgeley Mishka, Louis Vitton all launched home decor collections recently, with eclectic, quality furnishings existing at the perfect intersection of European high style and coziness. Even H&M and Zara are getting in on the game. And of course, we're no strangers to the growing home decor collections of Urban Outfitters and Anthropologie.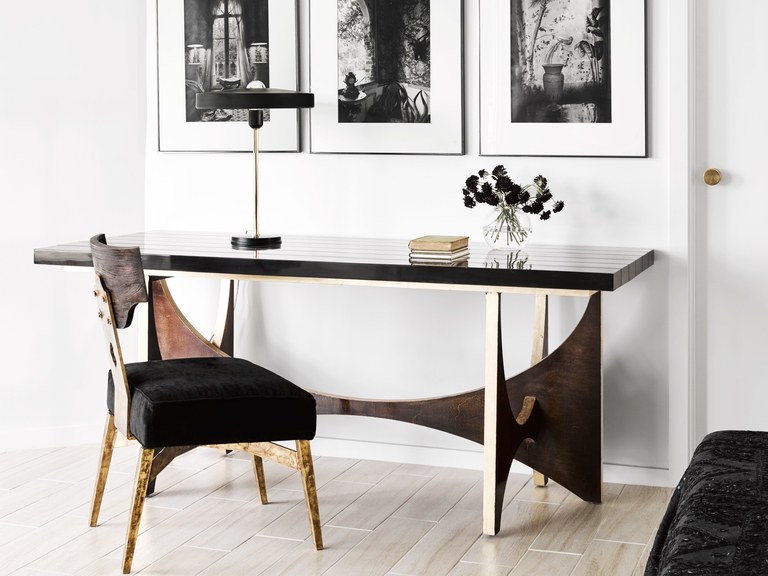 Color Trends in Home Decor for 2018
Cosmic Explosion: Ultraviolet
Pantone Color of the Year, Ultraviolet has a cosmic, futuristic vibe, but is a relative of the popular millennial pink, which, while complimentary, has a more vintage vibe. As more millennials become homeowners, you'll be seeing more home industry designers and retailers catering to their needs.  We expect to see minimalism to be taking strong hold in modern bedrooms, where you'll likely see ultraviolet popping up quite a bit.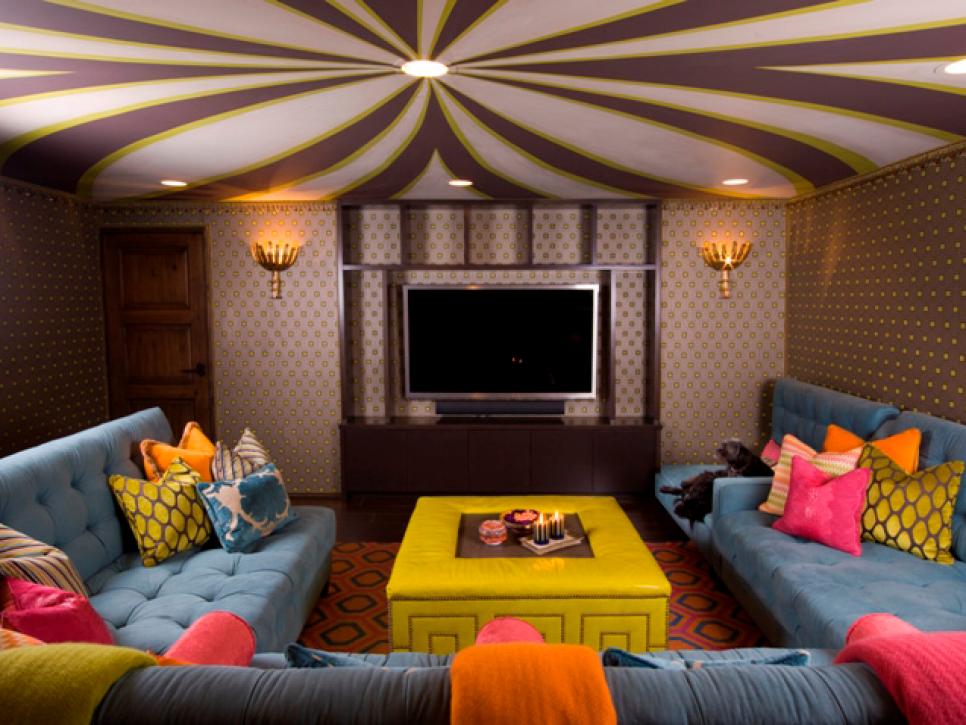 Cabin Fever: Rich Earthy Tones
This past year, we had the incredible opportunity to report live from the High Point Design Bloggers Tour, where we really got to see how the sausage is made: We can tell you first hand what retailers will be stocking their shelves and showroom floors with in the upcoming year: Namely warm, rich, earthy colors, paired with jewel tones: think mustard, burgundy, forrest green. Expect to see these tones in cozy communal spaces, small parlour rooms, man caves and she sheds, and home offices.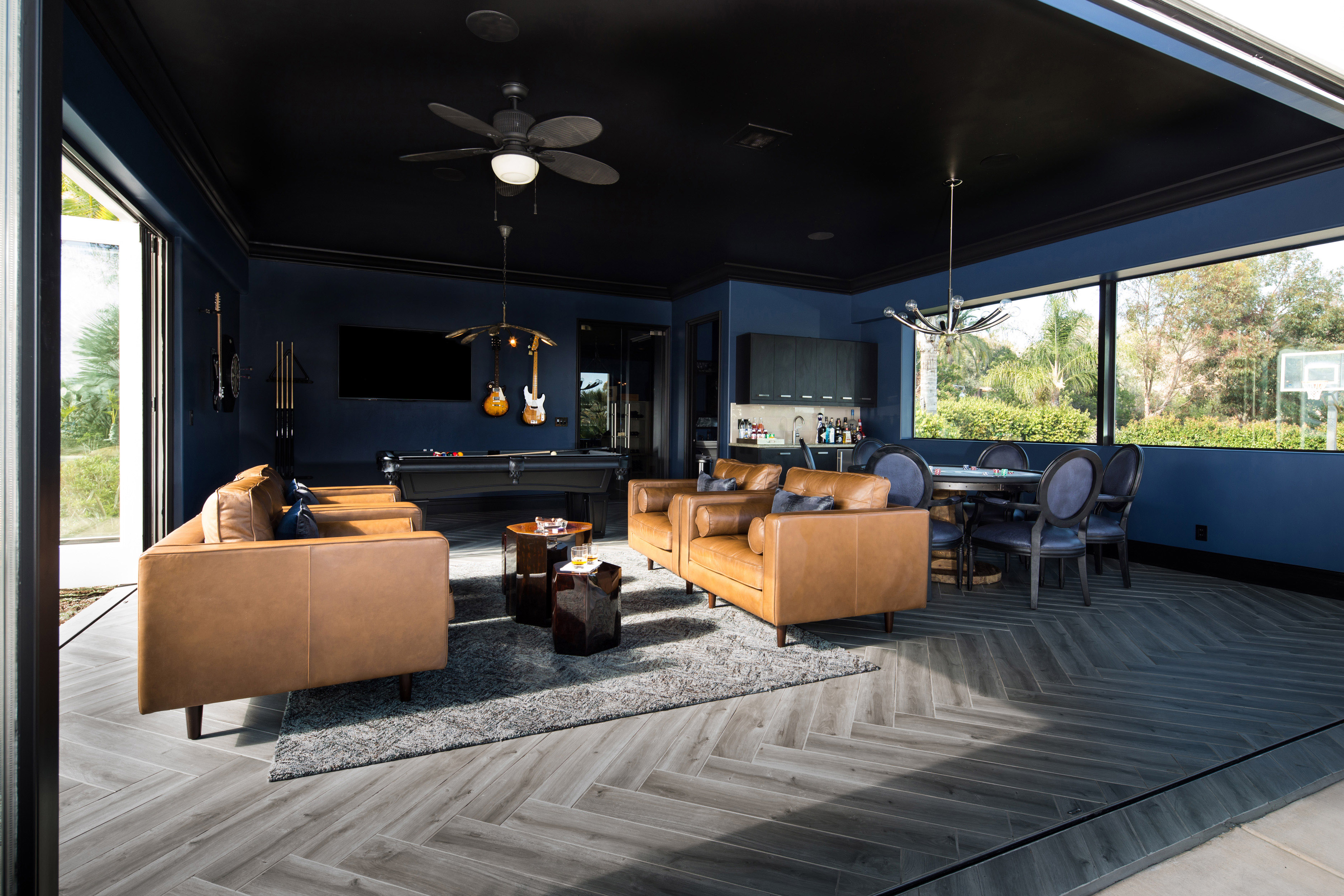 Color In Unexpected Places
We're so excited more homeowners are getting over their fear of color and are starting to request color in unexpected places like kitchen appliances and cabinets, ceilings, and on upholstery like sofas or dining chairs.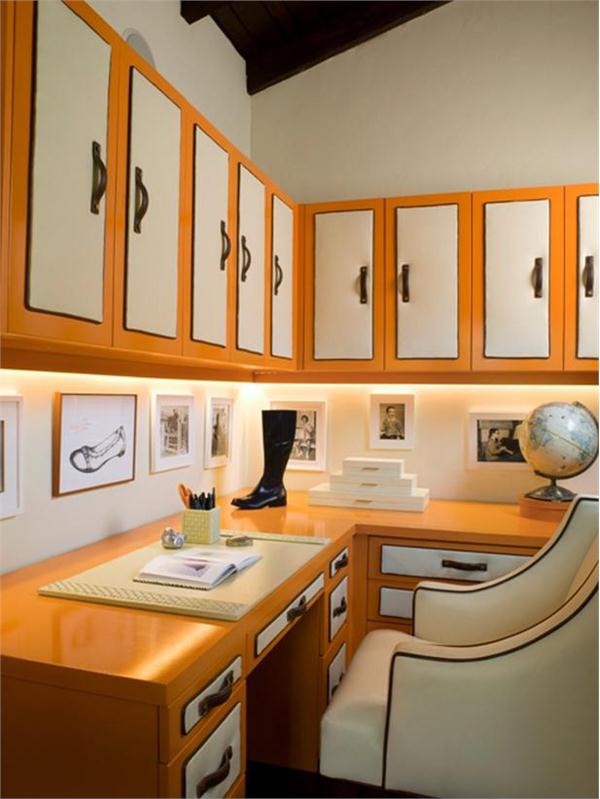 UPDATE: This funky modern kid's room we designed has been featured on Shutterfly!
Blasts From The Past: Vintage Home Decor Trends Making a Comeback!
Vintage Lighting:
Updating a room's lighting is arguably the best way to instantly upgrade a room! Although, this year, we may be going back in time: Antique lighting like aged copper pendants and candlestick sconces add a stylish, warm, lived-in vibe to any room.
This is one trend we're particularly excited about, as we love the architectural shapes that lighting features bring to a space. Uplights will also be making a comeback to showcase beautiful landscape architecture and enhance outdoor entertaining spaces at night.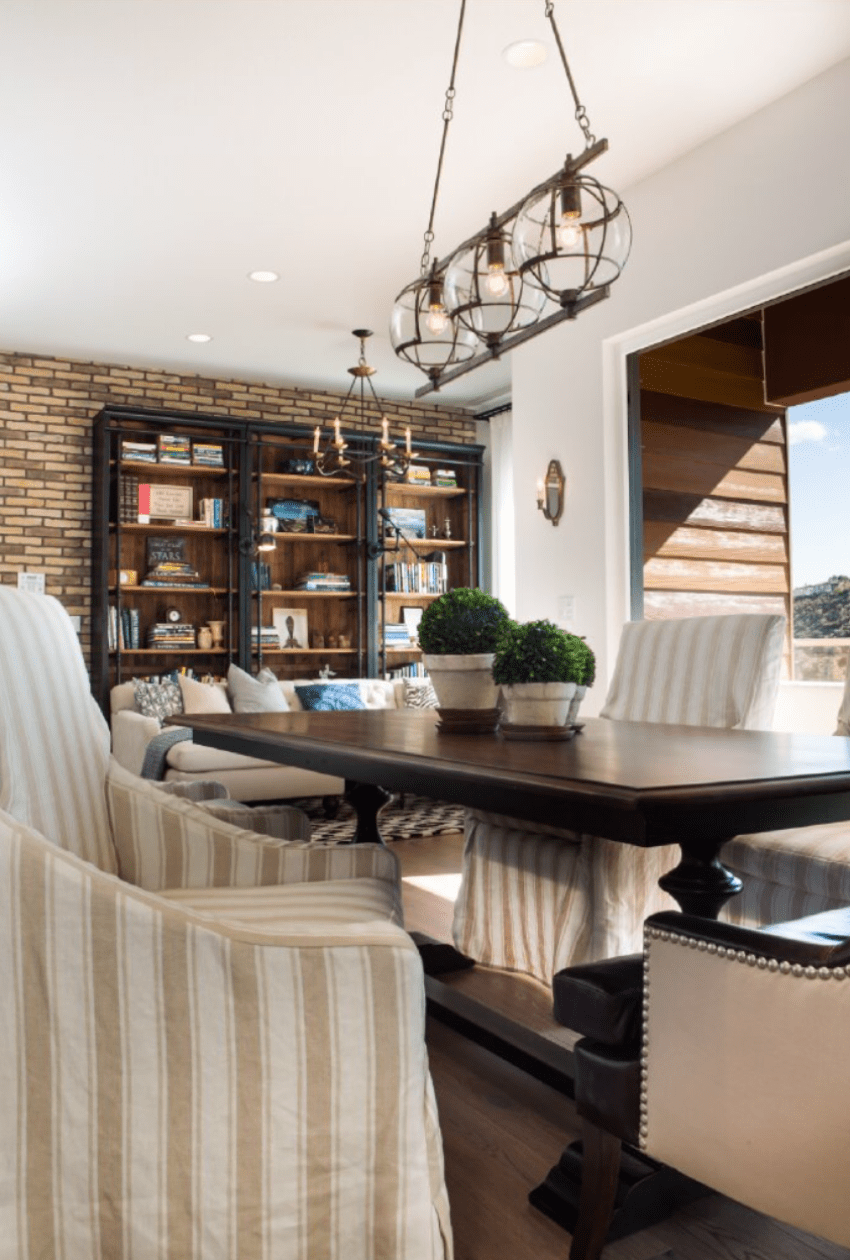 Prints & Chintz!
Wallpaper is coming back in the big way! The gorgeous patterns from the latest Osborne and Little collections, for example, are the perfect way to make a statement in a powder room or a liven up a stuffy formal, dining room.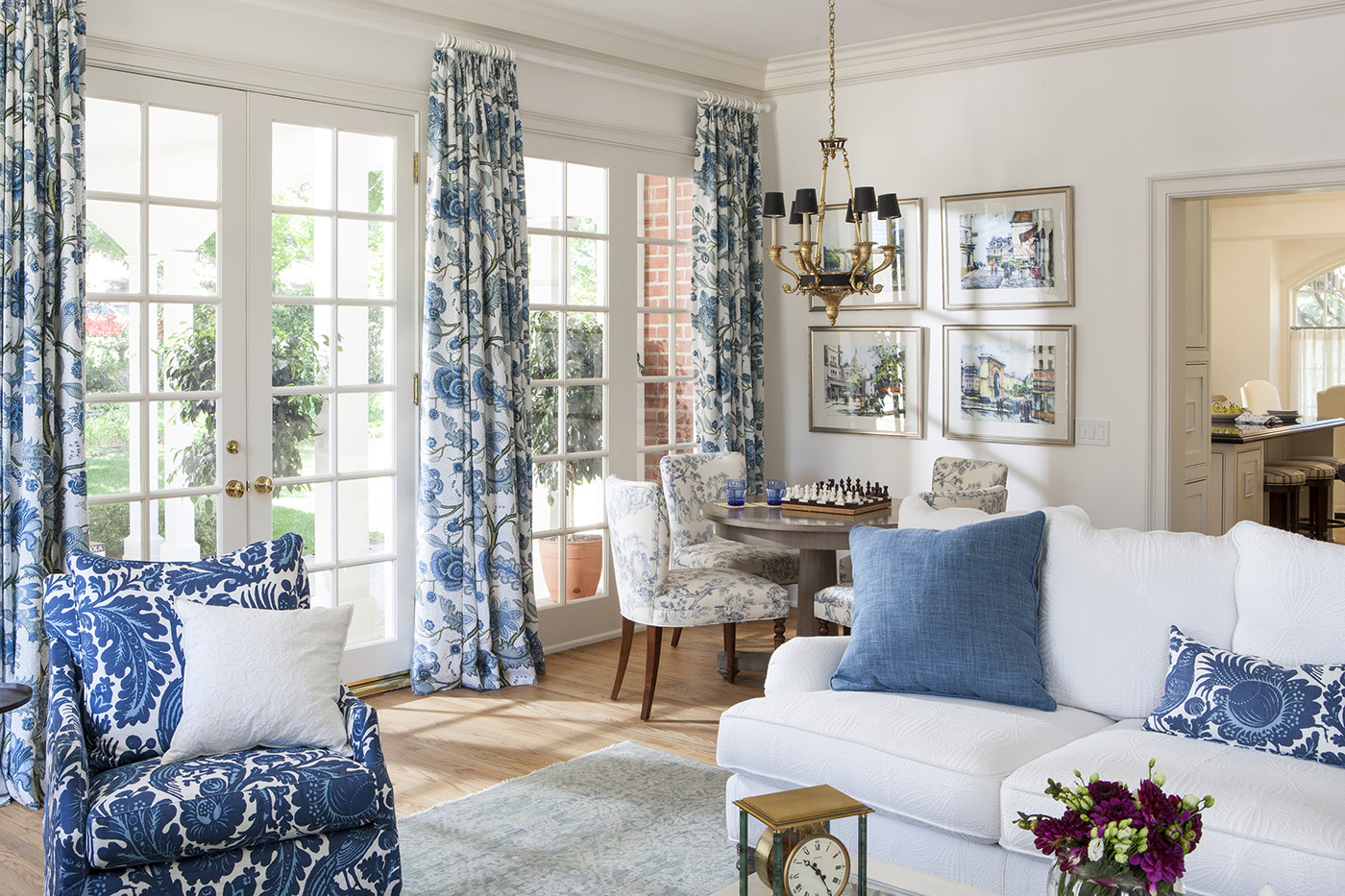 And we've already been placing orders for traditional, detailed, custom bedding and drapery, complete with all the bells and whistles: trims and fringe galore!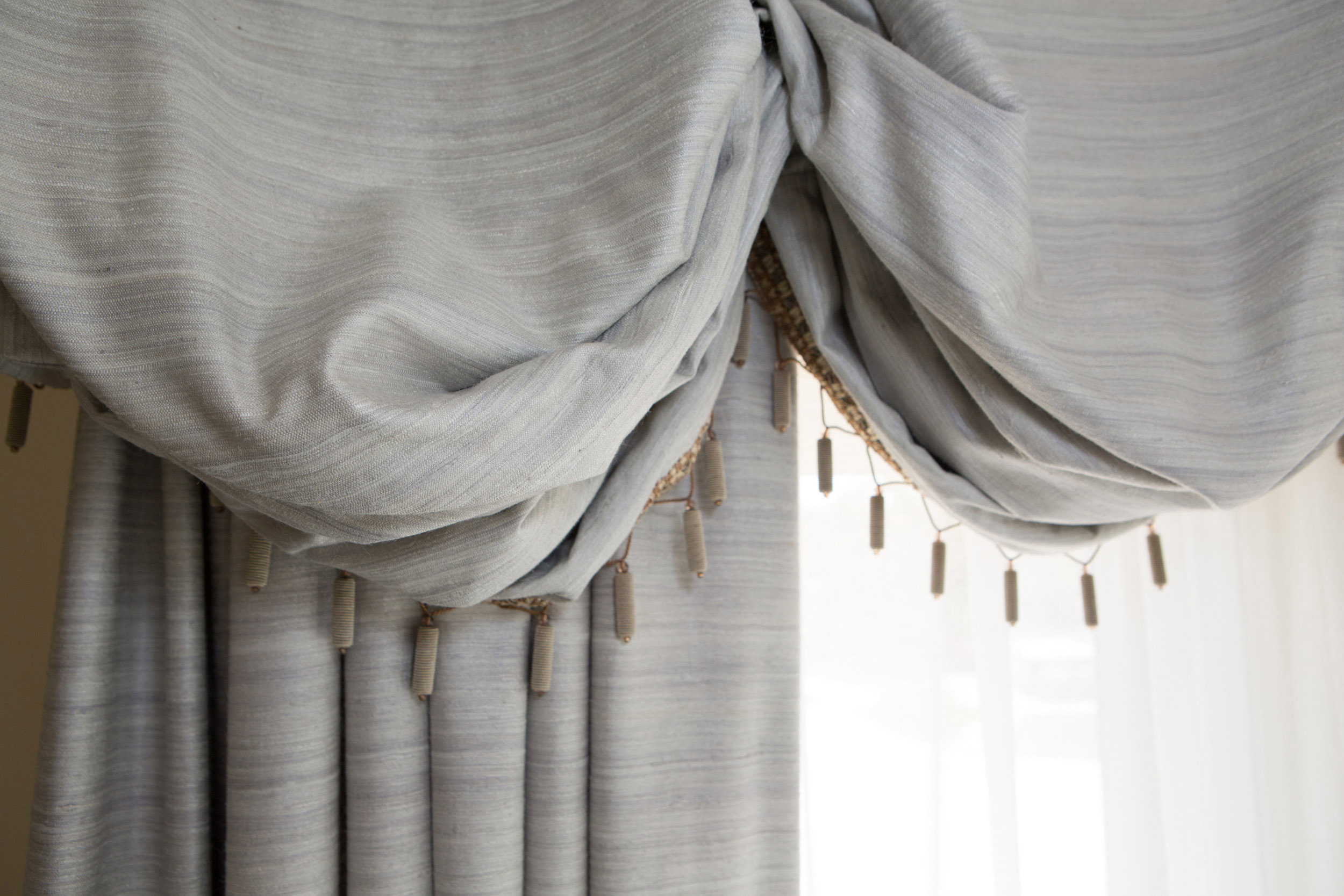 Design Trends that are Here To Stay!
Modern Farmhouse:
From industrial lighting, to deep farmhouse sinks, the modern farmhouse design trend has been taking over the past couple years, and has mutated a few times: from the homespun version made famous by Joanna and Chip on HGTV to the industrial chic version you often find in suburbs surrounding cities to the coastal twist on the modern farmhouse. We don't expect this trend to go anywhere anytime soon, but expect to see a few more versions of it in the upcoming year!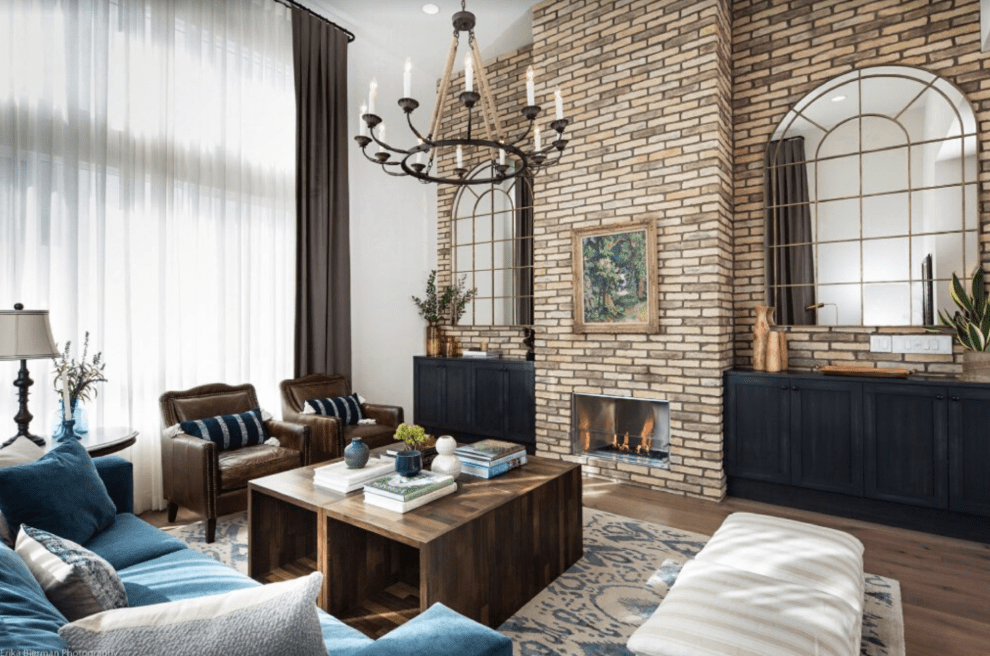 Statement Backsplashes:
We love tile and are so excited to see homeowners daring to make a bold statement with exciting kitchen and bathroom backsplashes.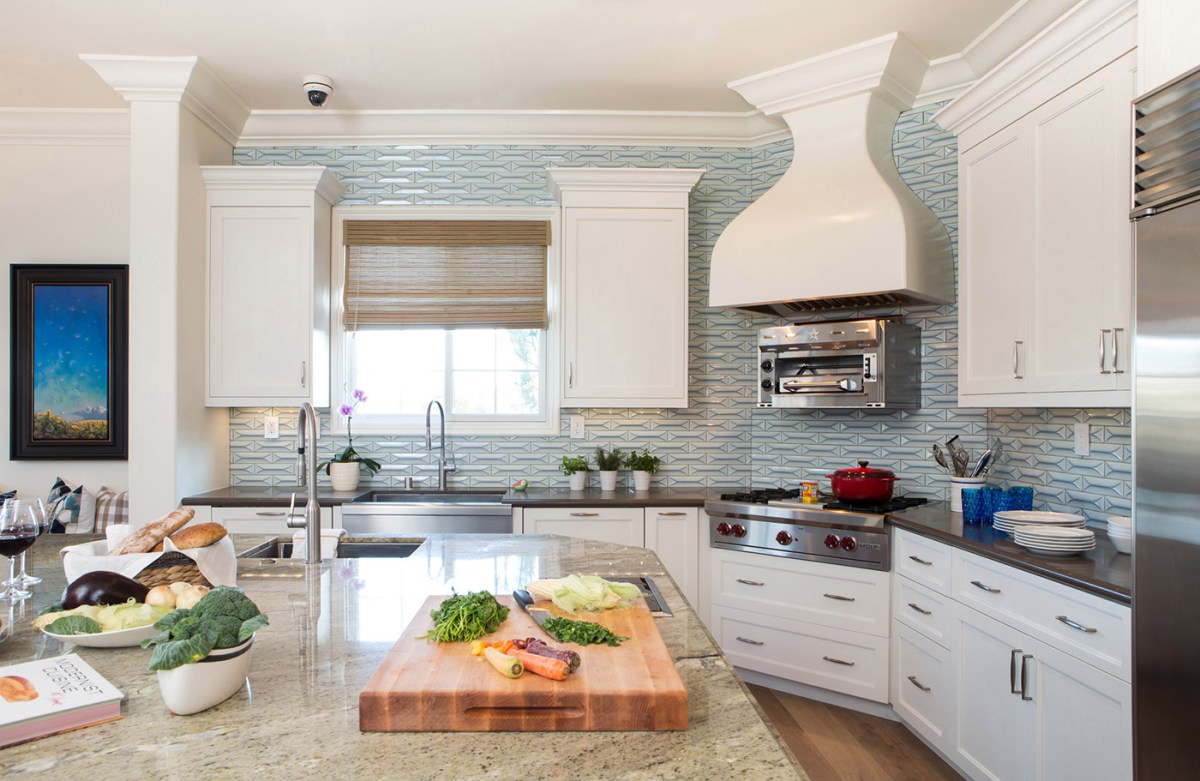 Outdoor Kitchens and Living Rooms:
The backyard features adding the most value to the home are not pools or built-in golf courses, but *cozy* (there's that word again!) and frequently used outdoor kitchen, dining, and living room areas complete with full kitchens, stocked bars, gorgeous fireplaces and fire pits, pergolas and cabanas!
What home decor trends do you anticipate seeing in 2018? Which are you looking forward to? Let us know in the comments below!