One of our favorite furniture pieces that always adds a little luxe to any space is a well-styled bar cart! They're chic and functional and indicate to guests that you're ready to party! Here's a compilation of the 10 Best bar carts for every occasion, price point, and style with some pro tips about how to style them like a designer: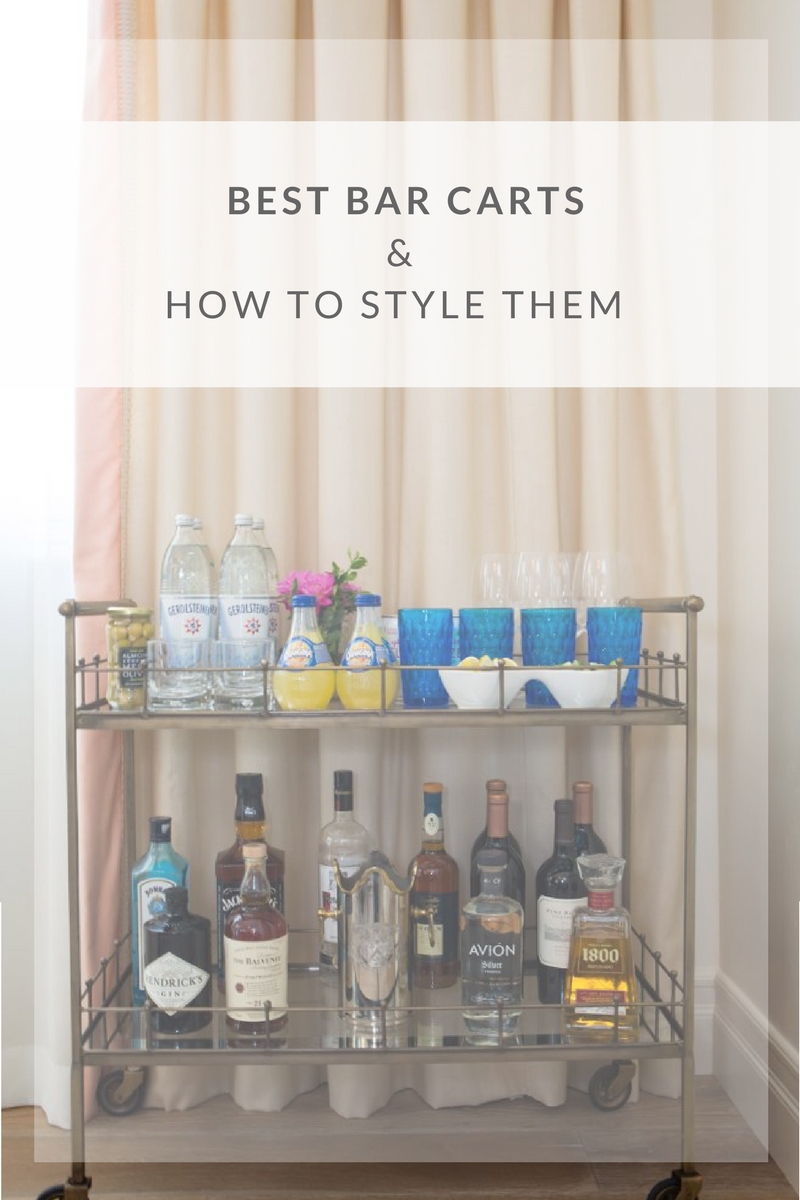 10. Best Value Bar Cart
The bar carts from amazon are gorgeous and glam and aren't going to break the bank, but your guests won't know that 😉 This one from North Avenue Craftsman, takes the prize for best value, though!
Style Tip: Splurge on Something
Update a bargain-bought bar cart with an elegant, sculptural decanter and glassware set.
9. Best Luxury Bar Cart
If you're looking to splurge, a statement piece like a bar cart that showcases a beautiful wine and decanter collection is a good place to do it. This bar cart from Tommy Bahama for Lexington Home Brands, which you can shop from Wayfair.com is our pick for the best luxury bar cart to update your space.
Style Tip: Fresh Flowers
We love a bar cart with some fresh flowers in a ginger jar vase.
8. Best Indoor-Outdoor Bar Cart
If you're an avid reader of our blog, you'll know we spend a lot of time entertaining outdoors and you need a great entertainer's bar cart that can seamlessly function indoors and when you move the party outside! This one from Janus et Cie is our pick for best indoor-outdoor bar cart: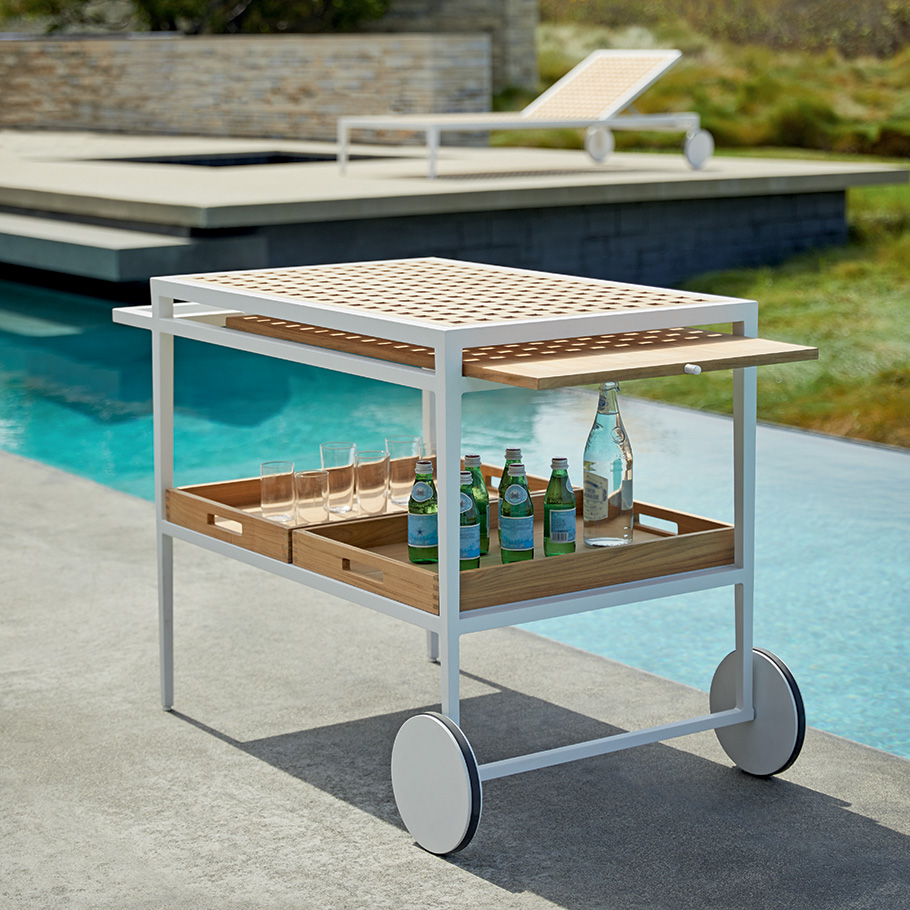 Style Tip: Clean Often
Keep a mini glass and/or wood cleaner and towel inside a decorative box, bowl, or high-brimmed tray on your bar cart for easy access to keep it clean.
7. Most Glamorous Bar Cart
A little Hollywood Regency style goes a long way and makes quite the statement! This bar cart from Wayfair is the perfect piece to add a little shine.
Style Tip:
Something old? Then add something new.
Accessorize a traditional bar cart with modern accessories (or vice versa).
6. Best Versatile Bar Cart
Who doesn't love a piece you can dress up or down. A great way to do that is with this bar cart from Lexington Home Brands which we can see utilized as much in a formal dining room as we do in a casual game room or parlour.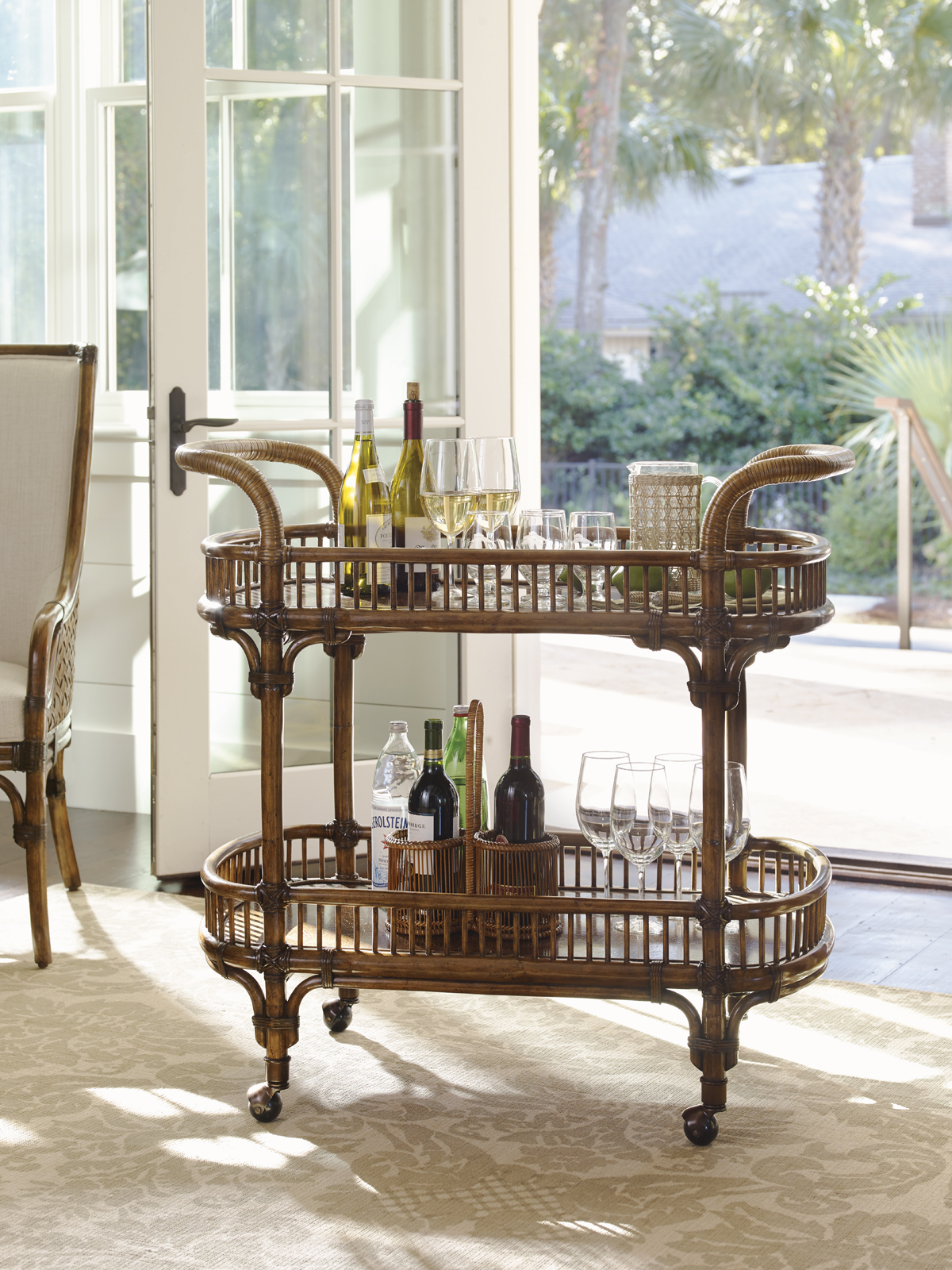 Style Tip
: Display Books
Bar carts can be a great place to display a few coffee table books that express the personality of your home!
5. Best Midcentury Modern Bar Cart
Midcentury modern is one design trend that's here to stay! We love this Midcentury bar cart from West Elm. It'd look great next to your vintage phone seat 😉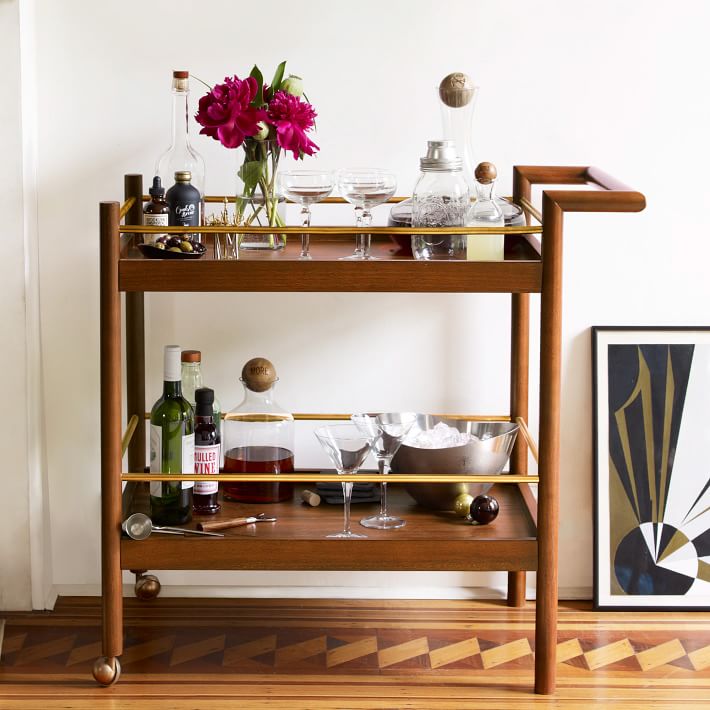 4. Best Bar Cart for Small Spaces
Bar carts might seem like the kind of piece you can only include in a larger home, but that's just not the case. Look for a small-scale bar cart, and one on wheels, like this one from West Elm that can be moved around and utilized as a side table as well as a display piece for your booze.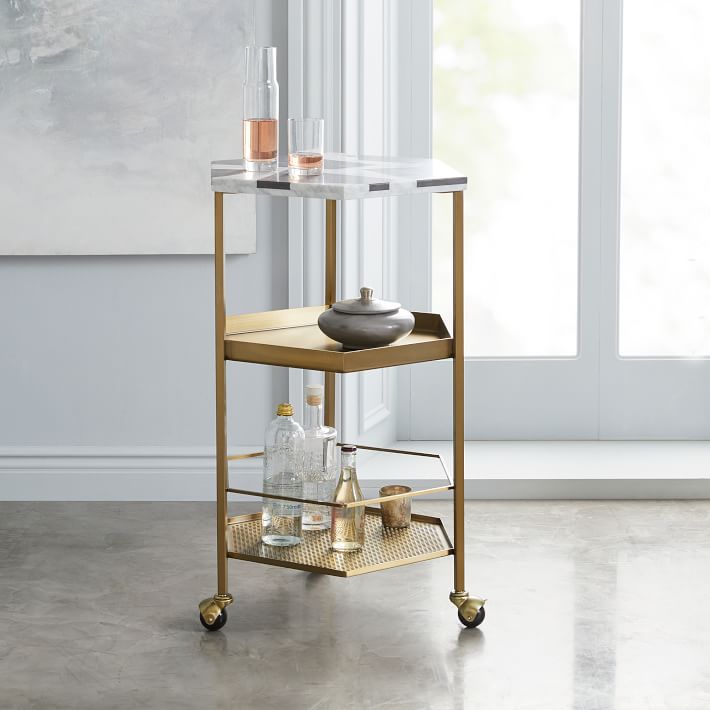 Style Tip: Soften hard Surfaces 
Runners, placemats, or linen napkins aren't just for formal table settings: include something to soften the hard lines and surfaces of your bar cart.
3. Trendiest Bar Cart
Millennials are fast replacing boomers as the demographic with the largest overall spending power thus the trends they set are still holding strong: They're partial to modern, color block, pieces with an element of personalization. We love this ultra-trendy bar cart from Fermob which takes the prize for trendiest bar cart!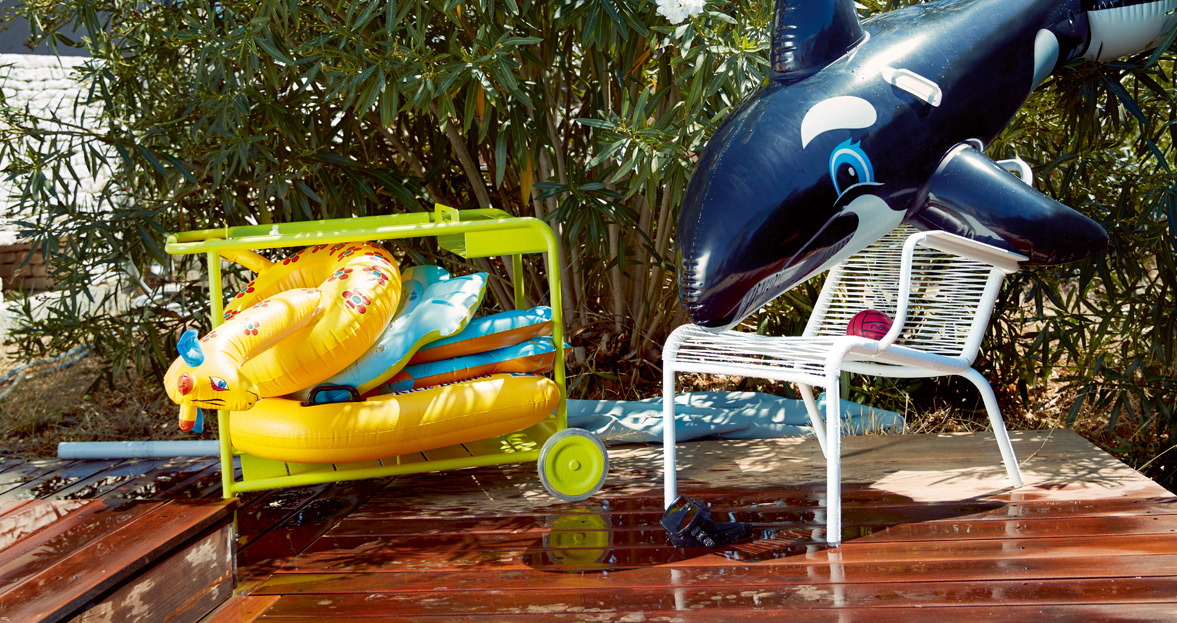 Style Tip:
Rule of Three's–
It may seem played out, but it still holds up and it's worth shouting from the rafters. Think in layers and in sets of three. A set of three candles at varying heights is a classic, simple way to accessorize a bar cart.
2. Best Sustainable Bar Cart
Sustainability is incredibly important in all aspects of our lives, but especially in design. We place a huge emphasis on utilizing sustainable materials for building and in the furniture we select. This bar cart from Selamat Design's Florence Broadhurst collection  is made from ethically sourced, sustainable materials which makes it our pick for best sustainable bar cart!
Want some quick tips to make your home more sustainable this Earth Day? Click here.
Style Tip:
Think about asymmetry and contrast.
When you're accessorizing a flat surface, think about contrasting elements (colors, materials, shapes, heights), to create visual interest.  
1. Best Bar Cart with Built-In Storage
This is what we really want out of a bar cart, isn't it? We love this bar cart from Four Hands for its great built-in wine rack.
Style Tip: Dare to DIY?
If you're inclined to take on a DIY Pinterest craft, consider repurposing empty, but beautiful liquor bottles by turning them into candle holders or terrariums.