Dependent on your home's style and what region you live in, there are so many ways to customize your window treatments. I like to think of window treatments as the sunglasses or scarves of your home–Both stylish accessories that serve a real, protective purpose. As a designer, I get asked a lot of questions about window treatments such as 'How necessary are window treatments?' And 'when do you decide to go without them?' The truth is draperies serve a number of functions beyond their aesthetics and are, indeed, necessary in a number of circumstances. Here are just a few of the reasons you need draperies that you may not realize:
Draperies protect furniture, floors, rugs, and carpet from harmful UV rays.

Drapes improve your home's energy-efficiency by insulating interiors from summer heat and winter cold.

They also allow you better light control for creating mood and atmosphere. This can be the difference between a room you use or don't during a blindingly bright afternoon glare.

Drapes offer privacy, that's a give-in.

They can also control acoustics for sound proofing. Along with your rugs, drapes can be essential for noise absorption in particularly echoey spaces.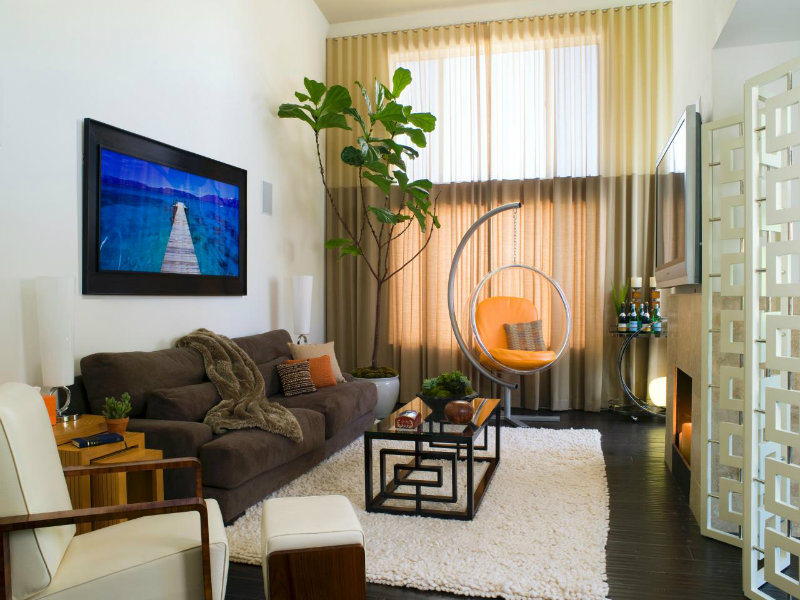 Those are the practical functions, here are some of the ways drapes and shades serve a space aesthetically:
Draperies define characteristics of room by adding individual style and beauty through array of color, pattern, texture choices of materials.

They add softness, elegance, and hand-crafted luxury. Shrouding the space in softness also makes it feel more comfortable–like a big hug from your window-sweaters.

Window treatments also enhance architectural details– You invested in beautiful crown moulding or ceiling beams and a chandelier, drapes are a great way to draw the eye upward to them.  

Sometimes window treatments can correct structural flaws of windows, walls, ceiling and floor by applying proper scale, proportion or symmetry.
---
What Materials Should I Use for My Window Treatments?
Window treatments are a fun area where you can get creative with a lot of fabric options. You can soften and set the mood with a large piece of fabric that adds character and texture: Silky smooth in the bedroom, maybe? Or perhaps it's a light breezy linen in the sunroom? Heavier fabrics lined to black out light contrast beautifully when layered in front of lace curtains. Consider how much sun exposure they're going to get to choose durable fabrics that won't fade.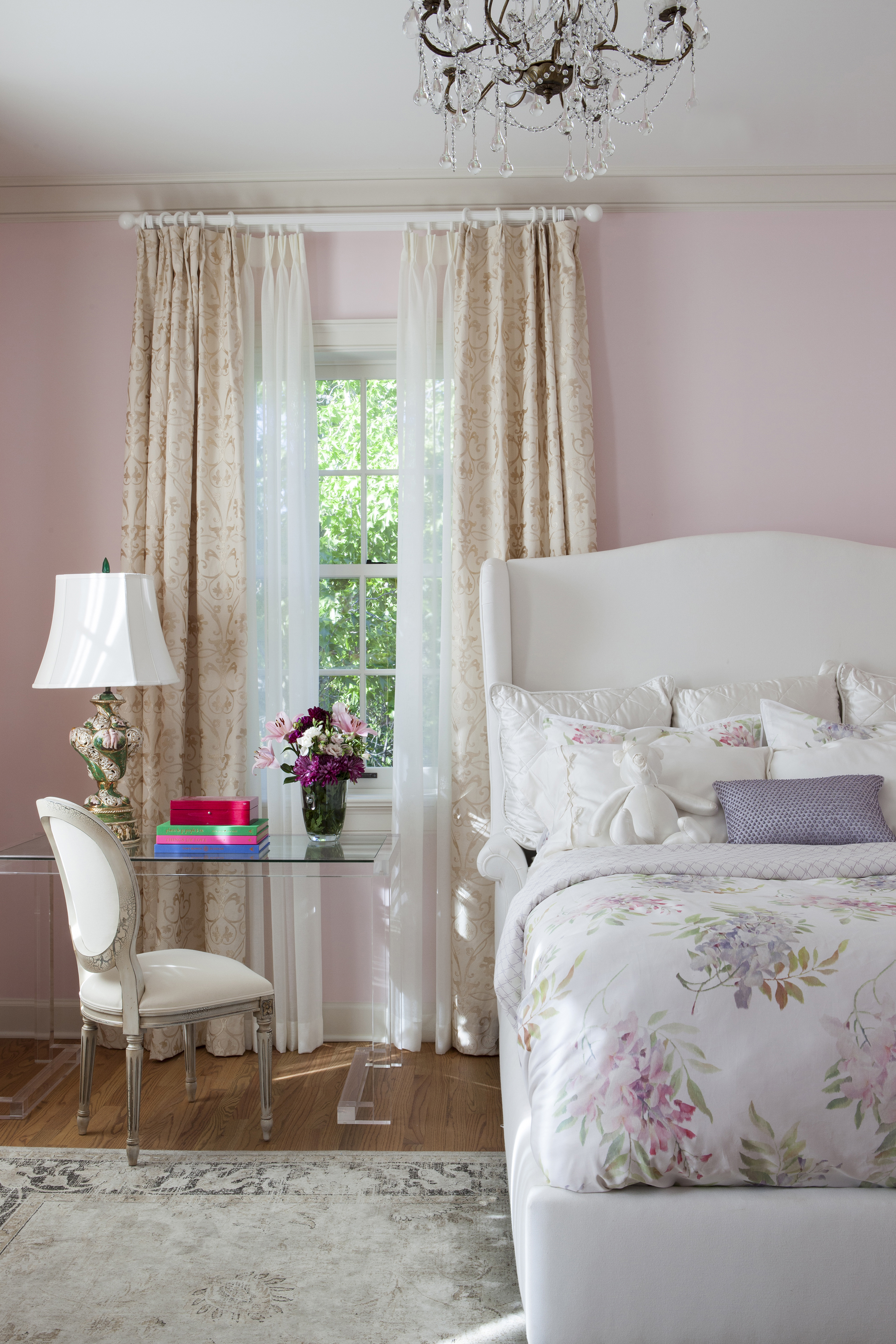 How Much Do Custom Window Treatments Cost?
The costs are all over the place and vary depending on a few elements:
S

ize of window.

Materials of Window Treatments  
Think: does it have trim or decorative elements-  decorative tassels or trims can add cost). Is it a full heavy drapery? Or a lighter drapery without lining, billowing sheers letting light through. Or are your drapes lined? Are they lined to black-out all light? The fabric itself could be $5/yard or $250/yard, which will really affect pricing.
Type of Window Treatment and Height
Are there valance treatments? Or swags? Do your drapes hang all the way from the ceiling or do they just brush the top of the window? How much fabric will obviously alter the price as well. Which brings us to our next point… How do you determine how long your drapes should be?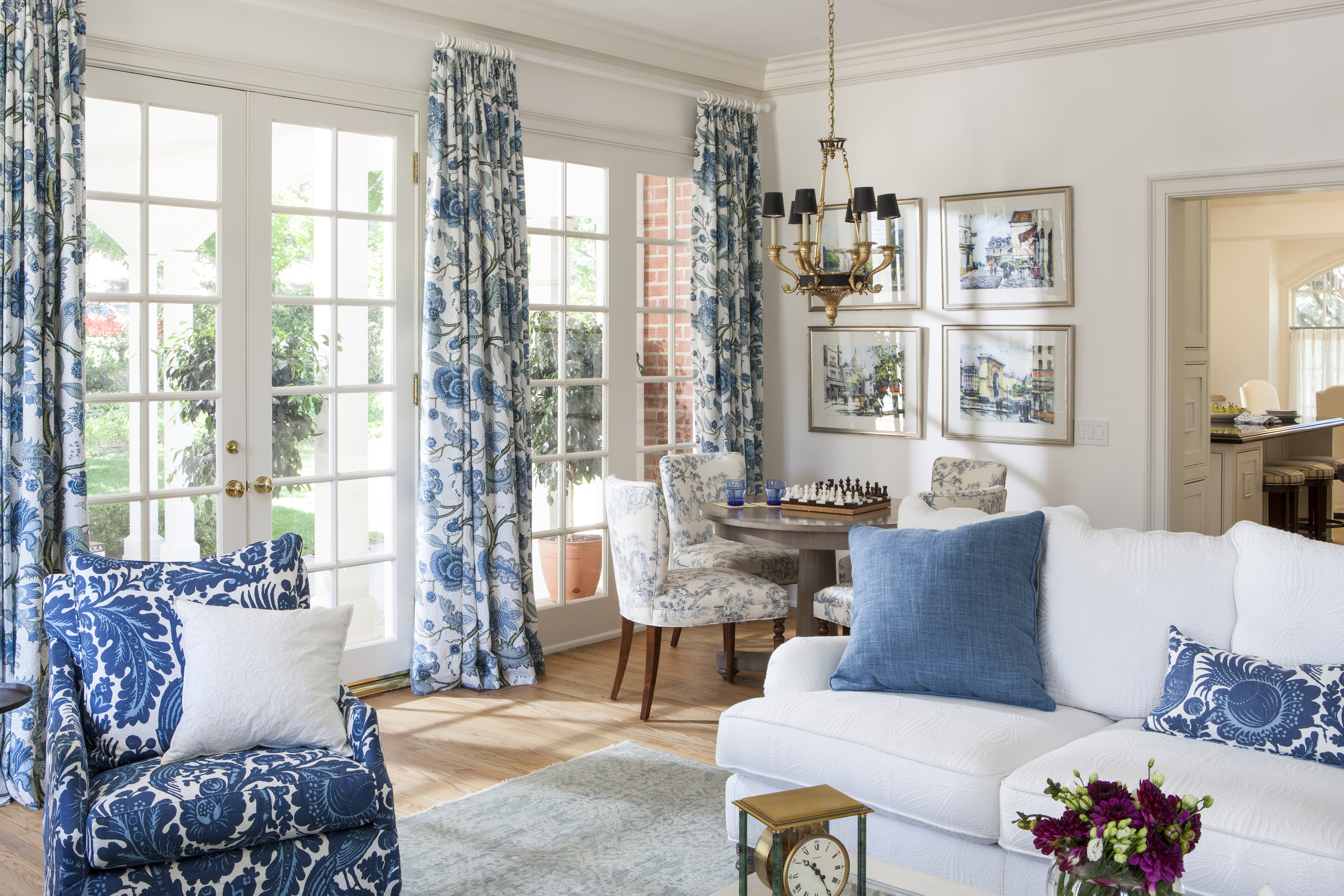 How Long and Wide Should Drapes Be? And How Should Window Treatments Be Installed?
There are standard window treatment sizes (these measure 63 to 144 inches long, widths should be about 2.5x's the window width), but depending on the desired effect you're hoping to achieve in your space, you may need something custom:
In a grand dining or formal living room, for example, you may want to emphasize height by hanging drapes from a very high ceiling all the way to the floor.

If you have custom-sized windows, perhaps a floor to ceiling window you'll also require something custom, especially if they wrap or are particularly wide.

As a rule of thumb, you'll want to measure from the floor to where to you want to hang the rod and it's always better to round up to the nearest inch– you'll likely want to hit the floor or nearly brush up to it. Anything shorter will probably look just a little bit…Off.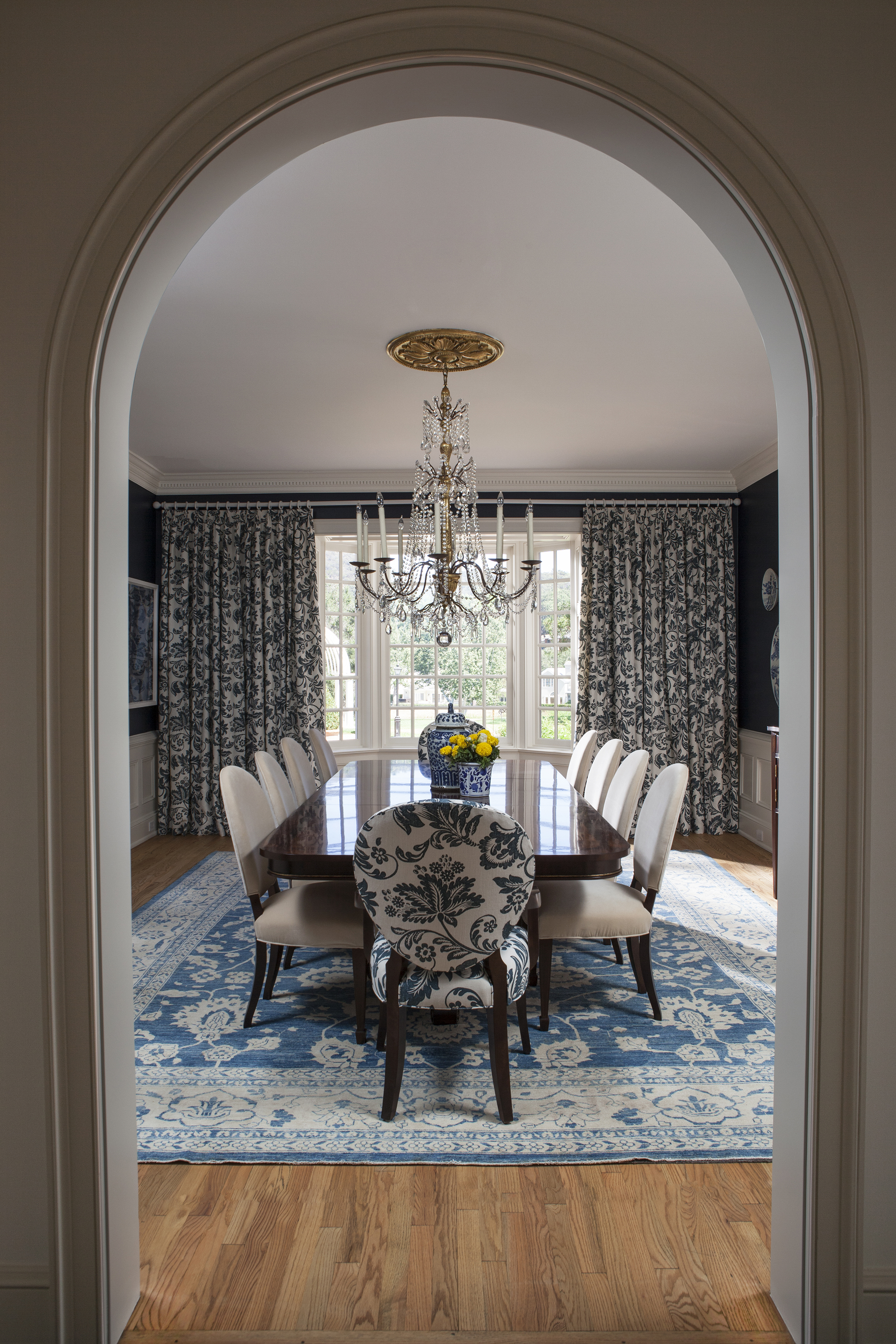 Devil is in the Details…
You've selected the fabric and correct size for your window treatments, but hold on– you're not quite done yet! There are a number of little details that will actually affect the overall aesthetic of how your drape looks once it's hung:
The top part of a curtain is known as the 'heading.' and you have a lot of customization here that is going to affect how the drape hangs: hooks connected to the top of the curtain, for example for allow for it to lay flat and be easily manipulated open or closed, a pocket in the top of the curtain that the rod, by contrast creates a nice gathered look, but make opening and closing trickier.
Speaking of which–Don't forget about rods, finials, and tie-backs! Tie backs can be in the form of hardware hooks which connect to the wall and usually match the hardware used for the rods. Tie backs can also be a rope or linen trim that matches the style and palette of the window treatment. Finials (those little things at the ends of the rods) are a great way to continue a motif, whether it's a particular shape or object or a colored crystal to match the chandelier.
I hope this guide gave you a jumping off point to begin designing and shopping for your window treatments and offered some insight into what this little sliver of my job as a designer is like. If you need more personalized, detailed advice from a designer, don't hesitate to reach out!
---
[ninja_form id=1]