As part of their #FollowMyStory campaign to profile the #InfluencerNextDoor, the LikeToKnow.It app has asked me to partake in an interview so you can get to know a little bit more about me and my influences! I partnered with LikeToKnow.It earlier this year to make my designs even more accessible! Their app is incredible and gives you a stoppable experience at your fingertips: Shop my rooms by downloading the app in the App Store and following me, @LoriDennisInc.
https://www.instagram.com/p/BmhGu0hgeyv/?taken-by=loridennisinc
My LiketoKnow.It Interview
---
When did you start your 'Influencer business?
2015
What inspired you to start?
I love sharing and receiving inspiration and helpful info with a community.
What were you doing before this?
Interior Design & television and I still am.
What did you study?
Interior Design at UCLA
How has your life changed since launch?
My circle of friends has grown to include people from around the world.Now when I travel, shop and dine anywhere in the world, I can reach out to my community for advice and inspiration.
---
I live In:
Los Angeles
Currently inspired by:
After a trip this Summer: I'm inspired by the green rolling hills and brilliant orange glow of the beach sunsets in the Basque region of Spain.
https://www.instagram.com/p/BmUbwIfgDWk/?taken-by=loridennisinc
Dream Trip:
Anywhere with a beachfront house, fresh, organic produce, loads of beach toys and books with family and friends. I'm blessed to be able to live my dream!  
Personal Style in 3 Words:
Coastal, Sustainable, Clean
https://www.instagram.com/p/BmjrVDNglq1/?taken-by=loridennisinc
You May Not Know…
I have two backyard chickens, Love and Flower. They run free and give my family green eggs everyday.
Ultimate Must-Have:
Reef friendly, organic sunblock- Badger is great.  I love being outside and also love having glowing, healthy skin.
Biggest Influence:
My husband, daughter & my yoga teachers! 
---
Three People Whose 'Story' You want to Hear:
The founders of @SmileTrain, a charity that organizes doctors world wide to perform inexpensive, quick, and life changing surgeries on people with cleft palates.
Tom from @Toms, this guy has figured out how to put shoes on children's feet, glasses on their eyes, create stylish, funky products and make a great living!
The owner/founder of @IkeaUSA, Ingvar Kamprad, he has created a global company that provides fashion forward and affordable home decor.  Ikea is constantly working to reduce their carbon footprint, employ local artisans, and create fun and interactive retail spaces.  
https://www.instagram.com/p/BlYyggKgngb/?taken-by=ikeausa
Quote I'm Currently living By:
"Gratitude can transform common days into thanksgiving, turn routine jobs into joy, and change ordinary opportunities into blessings." William Arthur Ward
---
Favorite Feed:
@KellyWearstler –It's always fun seeing what catches her eye in her travels and design projects. She's a design superstar for a reason. Incredibly talented and the real deal! Love her collection of wall coverings for Lee Jofa:
https://www.instagram.com/p/Bi0EvRYBxVI/?taken-by=kellywearstler
#LTKHomeGoals:
My goal with design is always to help people create spaces that enrich their lives. When you feel good, you treat people better. It's a cycle of good vibes.
Ahead of the Trend:
Pro Designer Tip: Here's a trend to look out for: Light woods are coming back in a big way- say hello to maple and bleach white washed wood. We've been ahead of the trend for the 20 years on sustainable and healthy lifestyles and we're finally seeing some mainstream traction! Following any of the @SF_Council designers and brands will help you stay ahead of the curve!
https://www.instagram.com/p/BjvLre3FpMi/?taken-by=_sfcouncil
Best Friend in My Head:  
My best friends really are my husband and my daughter. But in the digital world, I'm loving my evolving friendship with fellow @LiketoKnow.IT and #LampsPlus Influencer, @KristyWicks, who is as authentically sweet as she comes across on instagram! <3 We hit it off right away at our first Lamps Plus photo shoot. 
Wardrobe I'd Raid:
Diane Lane's in Paris Can Wait! She's cool, breezy, effortlessly stylish, and ready for anything!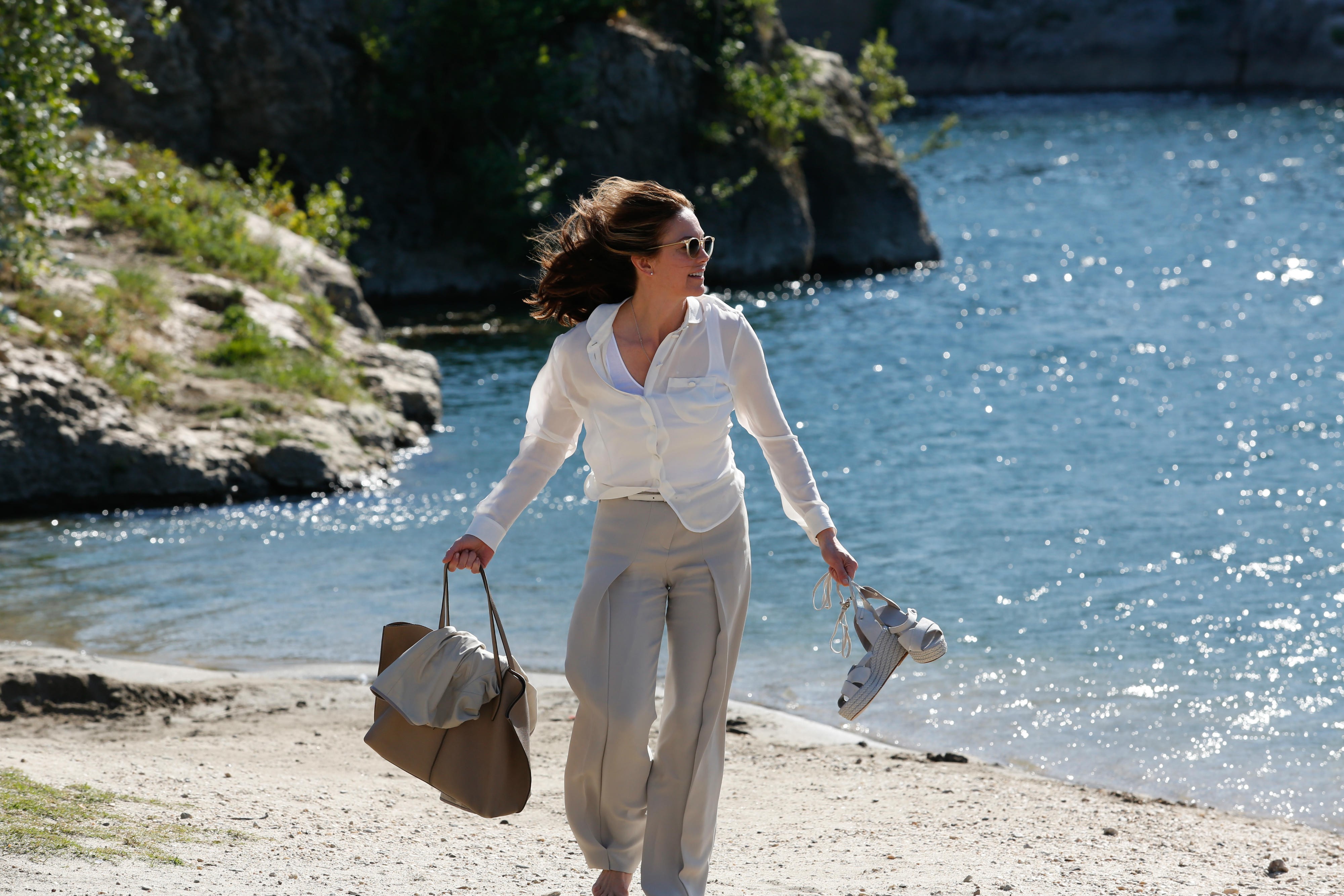 Gives Me Passport Envy:
No envy here, my Passport is full of stamps!
LiketoKnow.It Asks: Who is My Brand Crush?
@LampsPlus I am ecstatic to be a new member of the Lamps Plus family– everyday I'm inspired by their products and merchandising and the brand itself. I can always learn something new about design and business from a visit to the Lamps Plus factory. Not to mention that they manufacture locally, which is a huge bonus for me!
https://www.instagram.com/p/BllG6nuBd80/?taken-by=lampsplus
Sharing My Life Inspiration with LiketoKnow.It:
@LailaAli –  She's someone who is patient, has an open heart and doesn't judge. All qualities I admire. My current mantra(S): I will spread light and love to as many people as I can, shifting attitudes about the way we treat each other, animals, and the planet. I've been given the gifts of tenacity and smarts, so when I set my mind to something, I will achieve it!
Home Made Simple with Laila Ali, Lori Dennis from Lori Dennis on Vimeo.
Check out Lori's DIY projects from Home Made Simple and Make Your Own