Spend an Afternoon (or Two) in The Marrakech Media, Morocco
The Medina is a wild place with colors and smells you've likely never encountered previously. The way they display baskets, rugs, silver, spices, fabrics, clothing, woodwork, pottery, blankets, candy, food, produce is enticing and magical.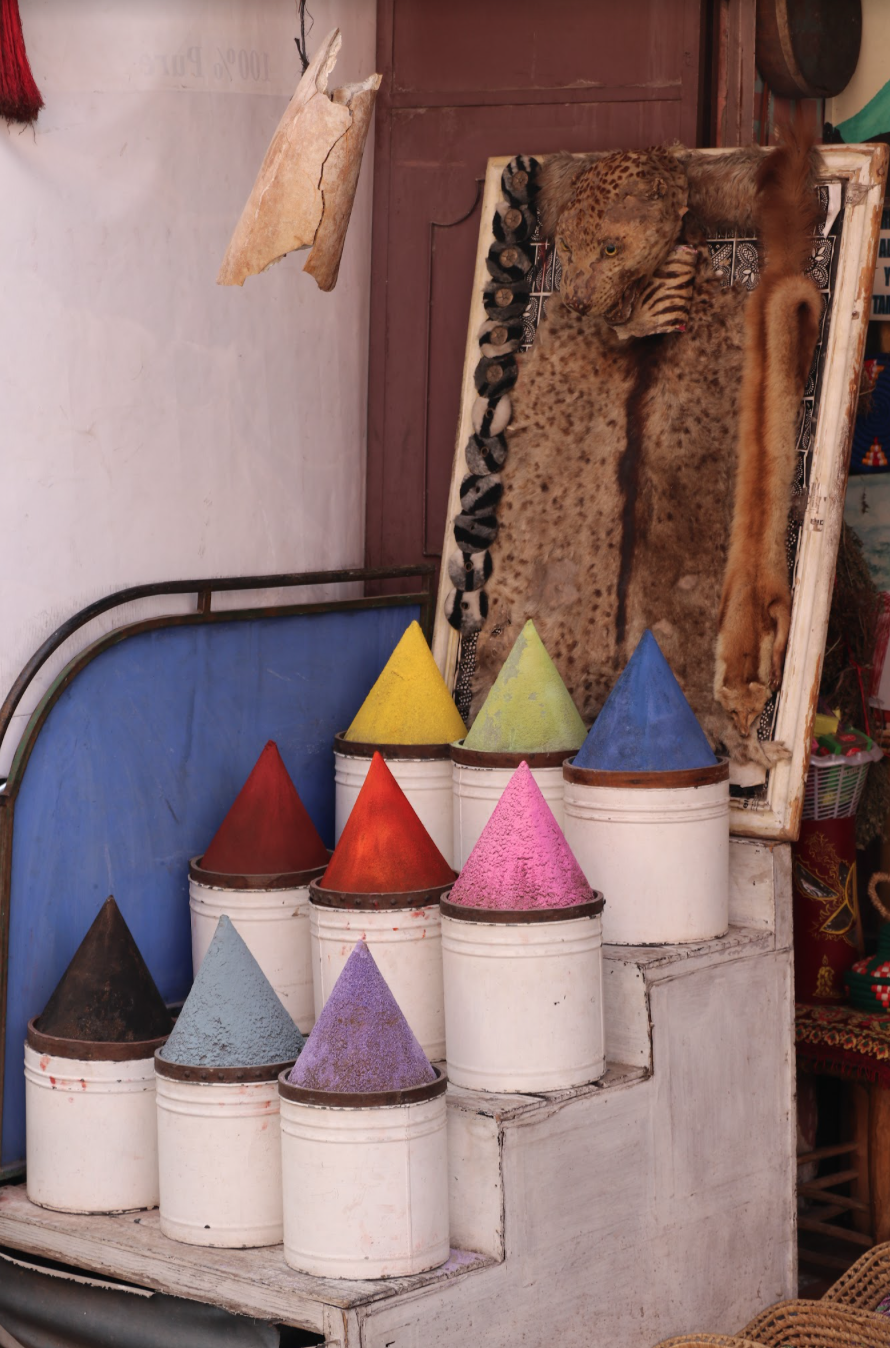 Bartering in The Medina
When a vendor tells you a price, offer them 1/4 and meet at 1/3 of the price. They mark everything up on purpose for this "game." This is my least favorite part of shopping in Morocco, but that's the way it's done. Bring lots of money and buy lots of stuff because when you get home you'll be mad that you didn't.
Pro Travel Tip:
They have people you can pay $10 to carry all your stuff in a wheelbarrow type cart. And you can always visit a post office where you can mail it back home. (Honestly, that is encouraged!)

The Medina is a Sensory Experience…
The entire medina is in a seductive salmon colored stucco. Don't have a plan when you go there, just bring money and stay the entire day exploring and getting lost and then go back and do it again a few more times the following days.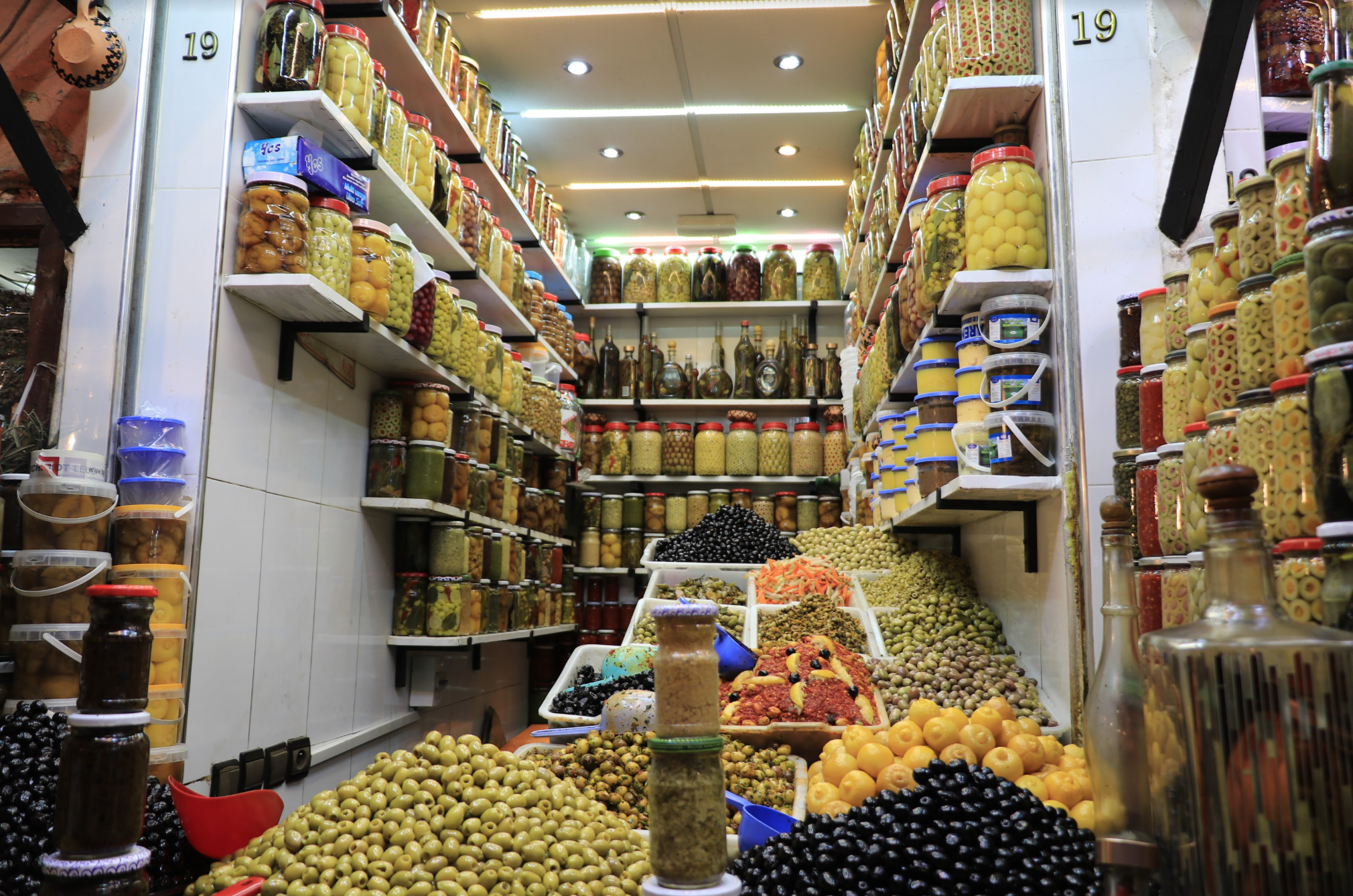 Where to Stay in Marrakech – Two Ways
---
La Mamounia
Most fabulous hotel next to the old town with the markets, called the "Medina" is La Mamounia. It is perfect to stay if you have unlimited funds, if not go for a drink or lunch and stroll the beautiful gardens and see the exotic interiors of the lobby and bar.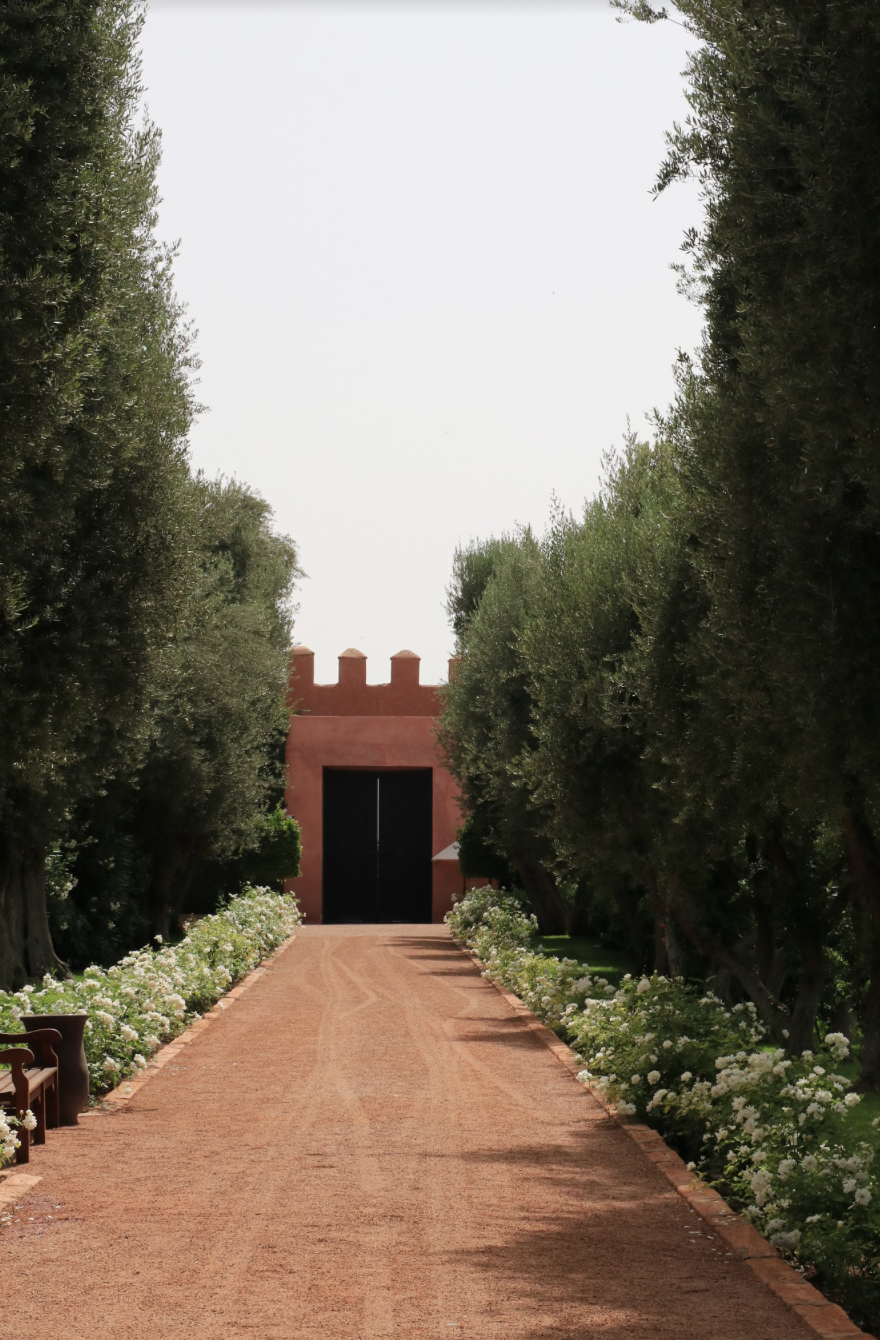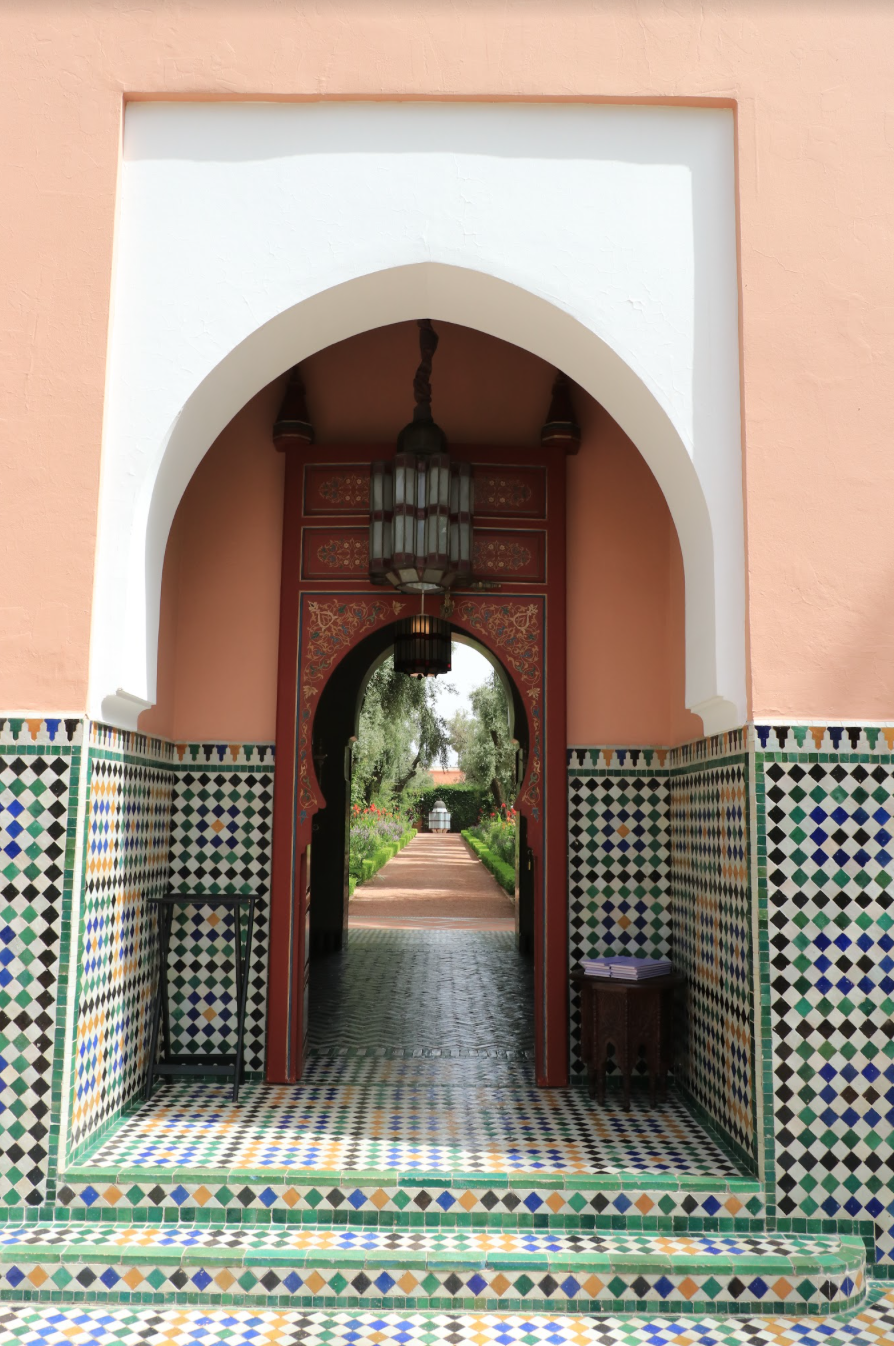 Iberostar
For a more affordable stay of about $200 per night and all inclusive- check out the Iberostar about 20 minutes ($10 cab ride to city center).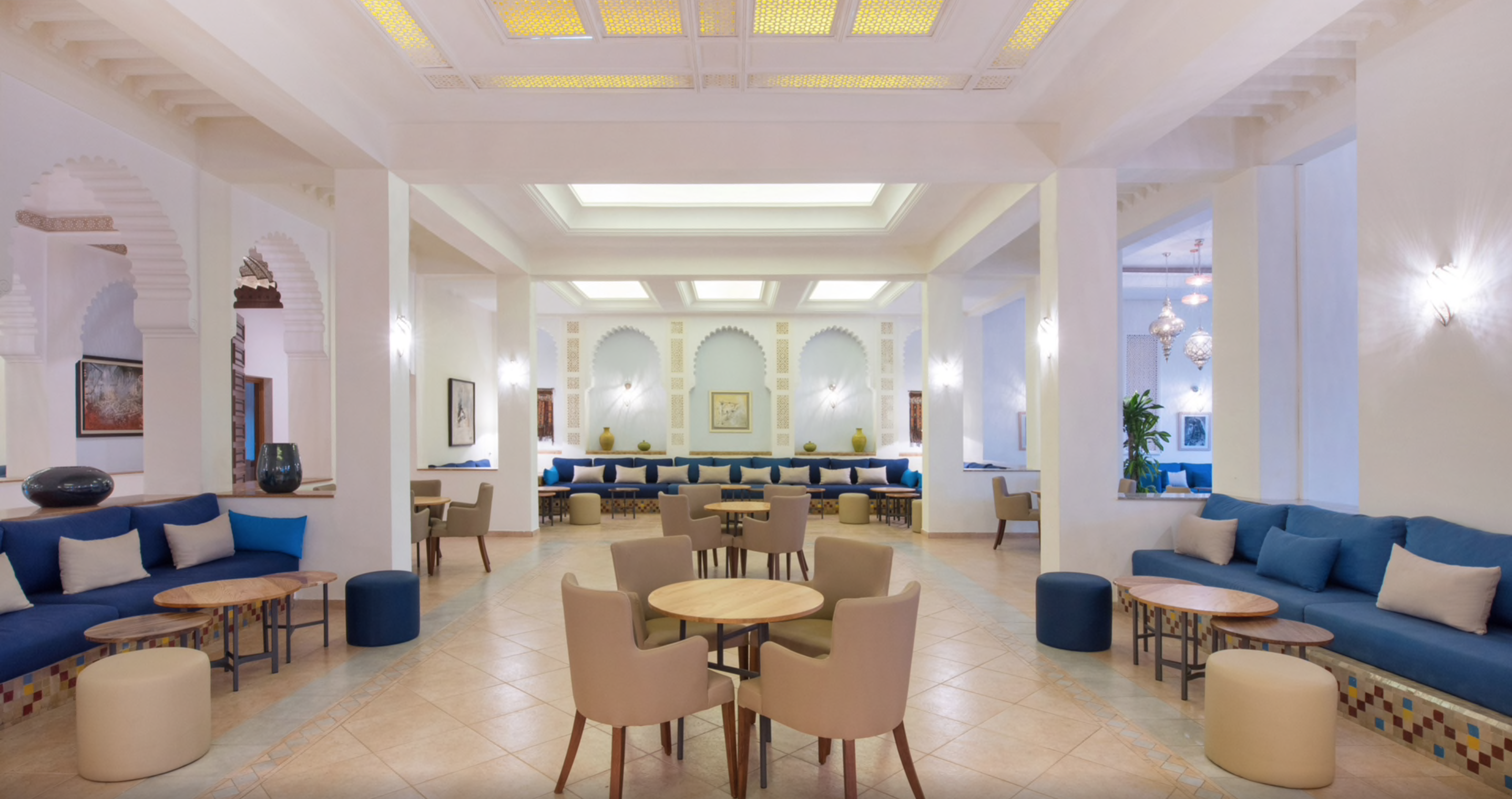 Where to Eat in Marrakech, Morocco
---
Al Fassia
Billed as the best refined, traditional Moroccan cuisine, Al Fassia holds up! Located in the exquisite Al Fassia Aguedal hotel, an elegant riad, the ambiance is unmatched. As an added bonus, the restaurant is run entirely by women.
The Restaurant at La Maison Arabe
Morocco is a great place to go full-veggie! The vegetable tagine at La Maison Arabe is delicious. Also at this hotel-restaurant you'll find a lot of Italian influences.
Pro Travel Tip:
The food all over Morocco is absolutely delicious, but foreigners are often not used to the types of germs and its common to get a stomach ache.  As a frequent traveler, I am generally fine drinking tap water abroad, like in Mexico, but both my husband and I were affected by the water in Marrakech.  A quick remedy: Bring Imodium or be prepared to feel a little sick for a few days.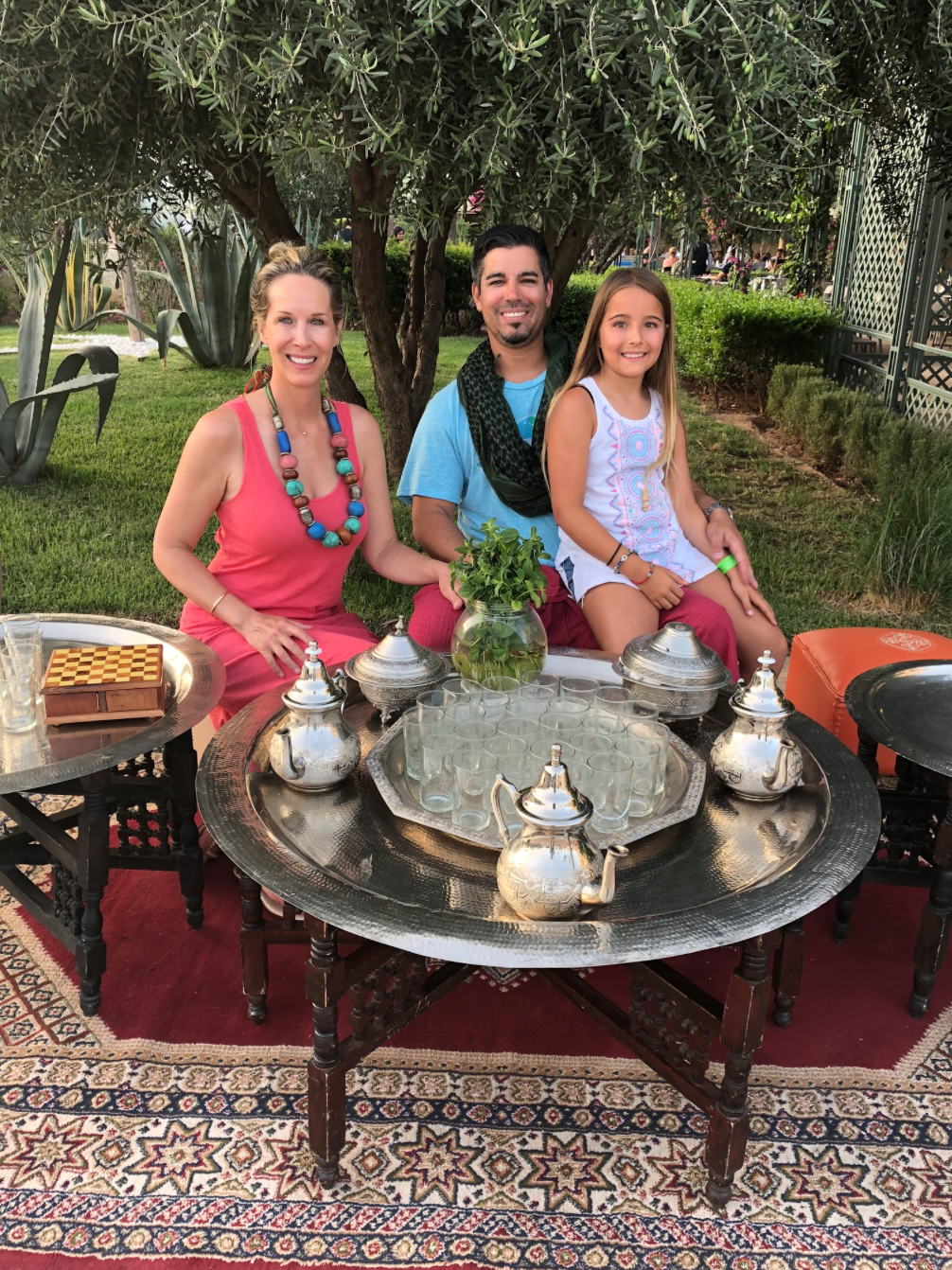 Shop All Home Decor Inspired By My Moroccan Trip