The French are known for the sensual, simple, sophisticated style which permeates how they dress themselves and their homes. Most often when we think about French style, we think about the romantic glamour of Paris, but I always find myself most drawn to the French countryside aesthetic. On the blog today, I'll discuss a little bit of both and how I infuse French style into my design projects in Los Angeles. First of all, what elements do you think of when you think of French style? When I think about infusing French style in American homes, I think of:
Soft Color Palettes
Effortlessness
Attention to Detail
Feminine Accents
Antiques
This isn't the style you turn to when you want to cut corners in your budget. Whether you're in the city or the countryside, French interior style is all about tailored items and restraint: knowing when to have a 'wow' glamour moment and when to pare things back and balance a space with a moment of quiet.
---
French Coastal Style in Biarritz France
This Summer I visited the quaint seaside town of Biarritz, France, off the Spanish Coast in the Basque Region. Walking the cobblestone streets and old bridges feels like you've walked back in time. It certainly felt out of place filming and taking photos on my iPhone in Biarritz! Check it out:
Daytrip to Biarritz, France from Lori Dennis on Vimeo.
Soft Contrasts
What stood out most in Biarritz were the rolling hills and flowers that seemed to go on forever, contrasted against the bridges that blended beautifully with the rocky beaches. The contrast of hard and soft, and an incredibly feminine, pastel palette is something I brought into the bedroom of this home. A modern lucite desk adds a bit of edge to this bedroom, layered in pink, purple, and peachy linens.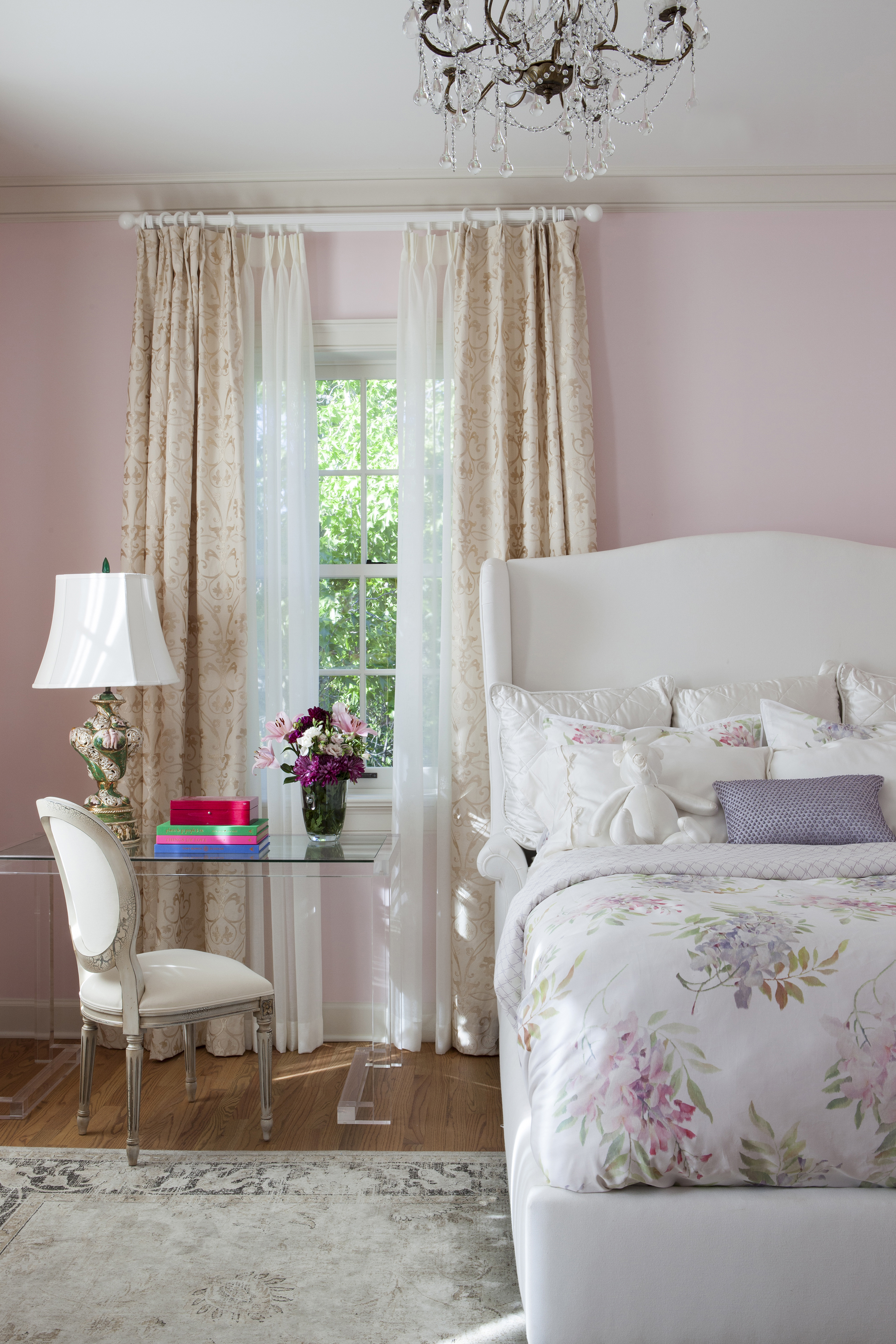 French Flea Markets
When in Paris, you have to visit a flea market! Designers love Parisian style for its mixture of old and new, high and low and when in the flea market, you'll find unique vintage pieces you won't find anywhere else!
To recreate the sensation of being in a Paris flea market, one of my favorite places to visit in Los Angeles is Liz's Antique Hardware on La Brea, Blvd. I shopped here to find the perfect vintage pieces for a French Country home I designed in Bel Air. 
Traditional Design Details
The phrase 'It's all in the details' gets thrown around a LOT in design world, but we really truly mean it when we're talking about designing traditional French interiors. Every little thing from the edges of the cabinets to the hardware chosen was taken into careful consideration in this French-style kitchen we designed in SoCal: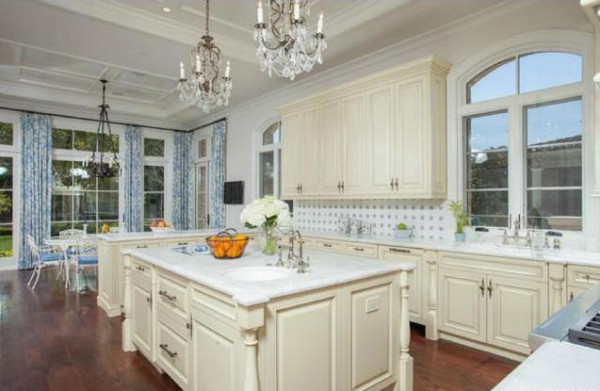 Ornate & Elegant
From the light fixtures to the drapes, this client spared no expense when it came to ornate French furnishings and materials. We kept the palette creamy and pastel and understated so as not to be overbearing. And, of course, when it comes to lighting, adding a crystal chandelier is always a good idea!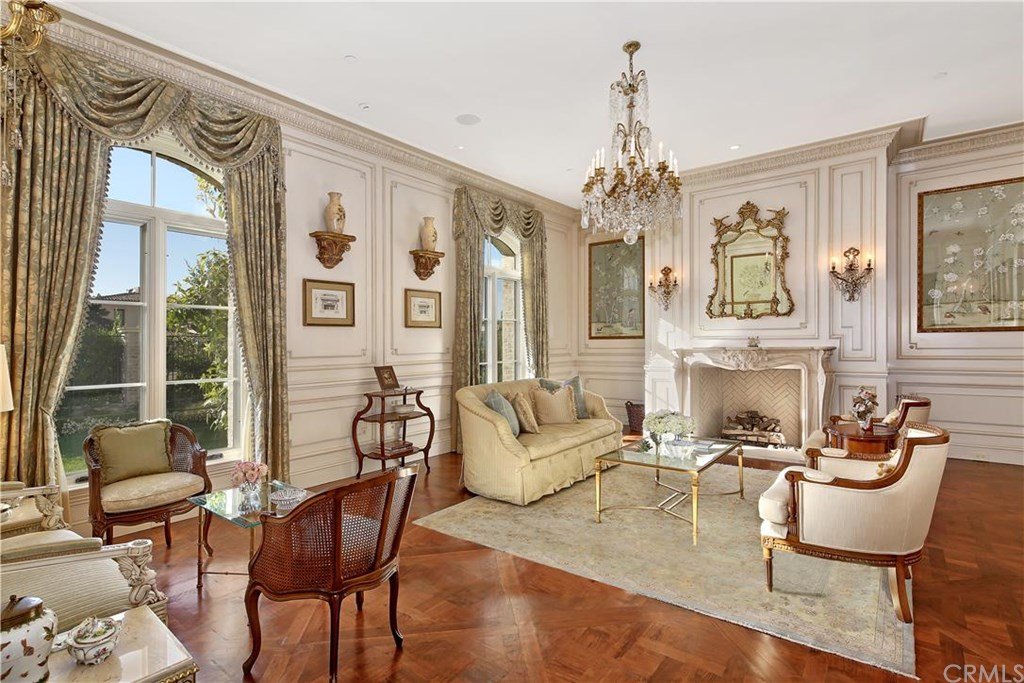 Way to Make an Entrance!
In typical French fashion, that first impression is everything! The entry way for this home was designed to WOW.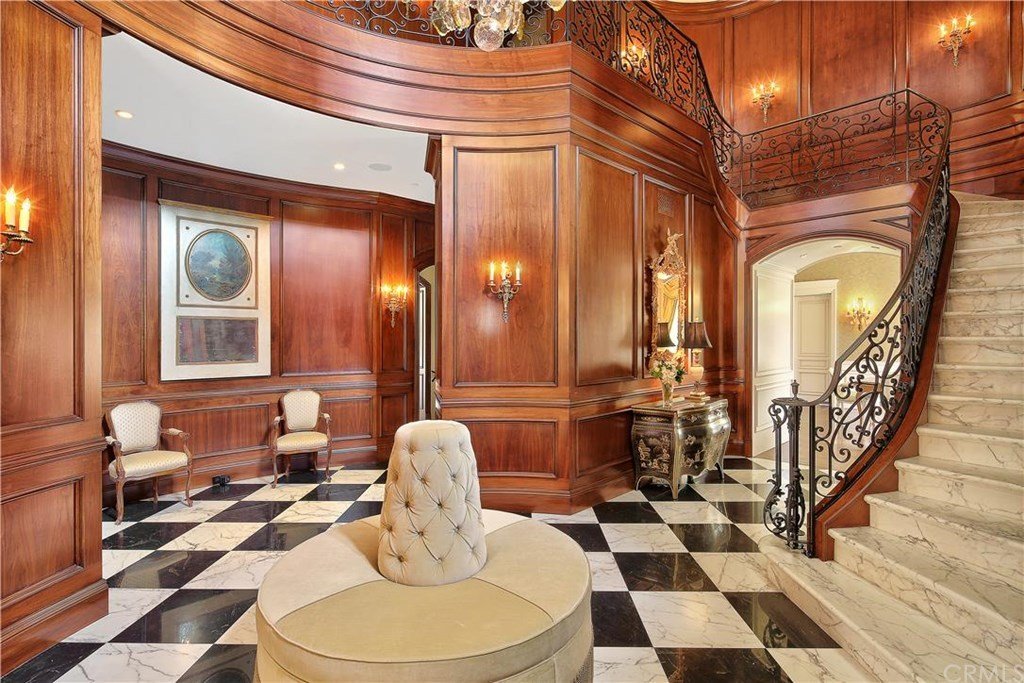 Modern Day Paris at Maison Objet
Maison Objet is an incredibly gorgeous design show hosted in Paris each Fall and gives us a taste of the ways European styles are going to influence home and decor across the pond in the year to come. There's always an emphasis on the trendiest, modern designs at this show, challenging what we traditionally think of when we think of French style. Of course, as a designer I'm both intrigued by and resistant to trends and navigate more towards the timeless. But as the old French saying goes 'Plus ca change, pls c'est la meme chose' or 'The More Things Change, The More They Stay The Same.'
This year, it seems the biggest trend that emerged was in regard to color palette: a lot of bright, bold hues, which tracks with the 2019 color trend report recently released by Pantone indicating a very 70s beach palette. When it came to materials, we were seeing a lot of woven wicker sets and mixed metals and really innovative lighting. For more on emerging home decor trends from Maison Object and some of our favorite exhibitors, check out this post by our partners at SoCalContractor.com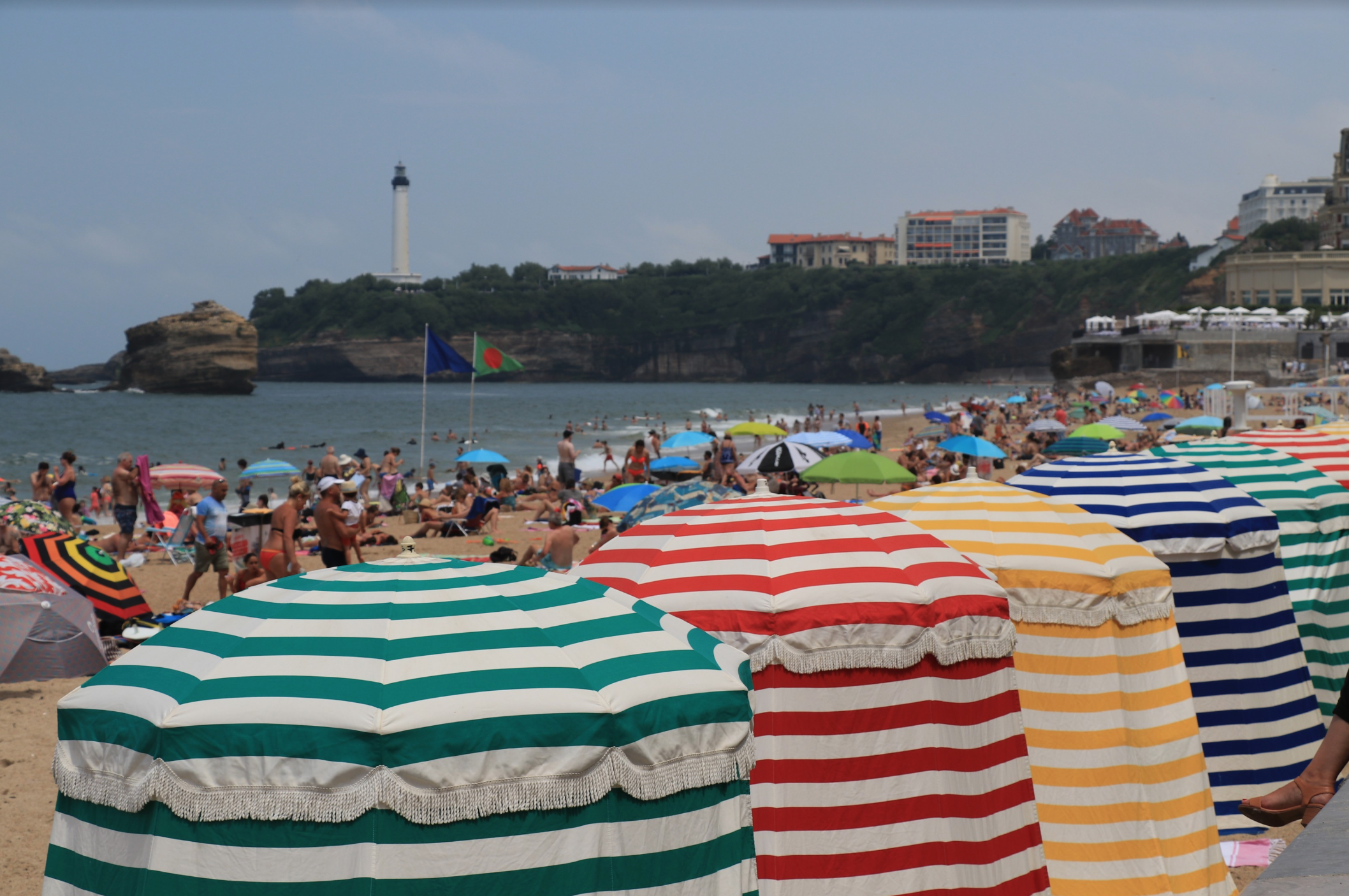 Get The Look: Shop French Chateau Style