Last week I sat on a panel with Nicholas Gawith of Publicis.Sapient and Ivette Serrano of Lamps Plus. at West Edge Design Fair in Los Angeles hosted by Convo By Design. West Edge has come to be known as the "anti-trade show" for its unique approach to bringing together the design trade in a more casual and laid back way that truly enables us to learn from one another and help improve ourselves and our businesses. That was the mission with this panel on which we discussed how to brand and promote your business.
You can watch the full panel here or scroll down to read our Top 10 Takeaways that you can apply to your business right now:
10 Key Business Branding Takeaways from Convo By Design at West Edge
1. Authenticity
The best advice I have is to be authentic about who you are and what you want to do with your business (and your life), then try to attract others who appreciate and want the same things. I was asked, "how do you measure your branding success via your social channels?" For our firm it all boils down to the right people contacting us and letting us know they love our social media and blog.
https://www.instagram.com/p/BpKkhc9ALCM/?taken-by=loridennisinc
2. Quality over Quantity
Remember it's WHO is following you on your digital platforms that matters, not how many. Last week we got a call from the @tharveker family to work on their new home. Their products are tools for others that help them to build wealth and live well-balanced, full lives. This is EXACTLY the type of client and friend we want to attract. So in a nutshell, I guess our social media and branding is working exactly the way we want it to! Which leaves us to our next point…
3. Longevity
Think long-term. What's trendy and in today can be a path to a quick buck, but it is a timeless product and approach to business and branding that will pay dividends over time (take it from someone who worked in finance –My first career before design! 😉 ) Take a look at what worked 50 years ago that STILL works today, even in our ever-evolving digital landscape. That's not to say you should copy what's been done or you shouldn't keep up with brand new trends, but that point where traditional framework meets updated trends is an excellent jumping off point in business and branding.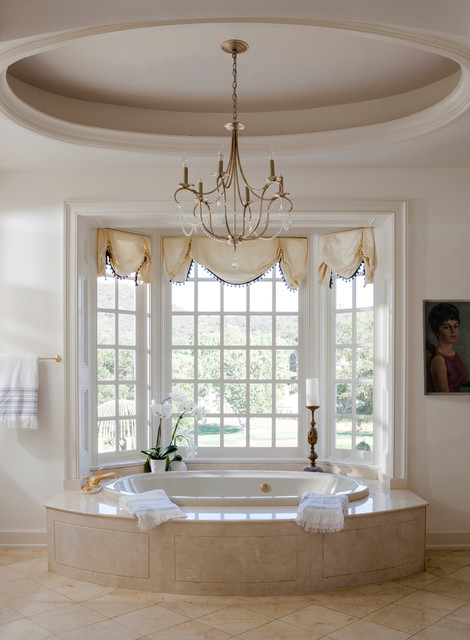 4. Consistency
This one is a practical piece of advice and it's two-fold: When you commit to marketing on a particular digital platform, be sure to maintain it on a consistent basis. Nothing will kill your branding faster than having a defunct, unpopulated facebook page because it was abandoned months or years ago. If this is a potential client's first impression of you, it may appear as though you're no longer in business. The two-fold part: Be sure the content is of consistent quality! You don't want to run out of beautiful professional portfolio images and be unsure of what to do. Making sure you can spread them out and maintain quality is arguably the most important part of your strategy.
5. Partnerships
This is great advice for business and for life: the relationships you make have the potential to enhance and expand your reach and brand in ways you couldn't imagine. I recently partnered with both Lamps Plus and Calico Corners as a brand ambassador because I have been a loyal customer both personally and for my design business for over 20 years. Both of these partnerships have just begun and they've already greatly enhanced my life and business by allowing me creative freedom to source their products and what's more: They both love feedback! Which is a nice segue to our next point…
6. Converse, Be Wrong, Stay Social
Remember it's called social media. That means you're supposed to engage meaningfully (hopefully) and converse,  which is a two-way street. Be continually adjusting your strategy and be fearless in your approach, but always keep the  conversation going with friends, fans, and followers, and stay open to feedback. Without the conversation, you're just shouting into the void like the pesky, traditional advertisement which social media sought to escape in the first place. Lean into that feedback, in real time.
7. The Rule of 'No'
Don't be afraid of 'no.' You don't have to be on every platform and you don't have to post every photo. If something doesn't sit right with you, trust that instinct. Don't be a slave to the metrics which tell you 'Snapchat is the most popular platform so you have to be on it.' Guess what, for us, it's not the best platform because its predominantly populated with teens and it isn't the best way to showcase our design portfolio and show what we can do for you so we'll skip that one and that's ok! Here's another tip to cut down on overwhelm…
8. Edit & Schedule
Without a content calendar, you're guessing and resharing: sharing another's story, rather than your own. Even though it takes some time to sit down and develop a content calendar or editorial schedule up front, you will save time and headache overtime and ultimately put out a better product and incite deeper engagement (more important than more engagement).
9. Where Are You?
Where are you in time and space? This might seem like a silly questions, but it is worth exploring: The nature of the digital landscape lends itself to having people discover your business from all over the world. If you're a regional-specific business, make sure people know that when they get to your page: Where can they contact you? Can they see you in person? Be sure your About Page, Contact Pages, and Bios on social platforms are up to date with where you're located! Tag your photos with location, when relevant. 
https://www.instagram.com/p/BnR_whvHlNV/?taken-by=loridennisinc
10. Purpose
Why should anyone care? That is the essential question that needs to be answered over and over again before you move onto anything else. Your business needs to have a strong core purpose, which will make answering the questions about 'what your logo should look like,' or 'what colors to use?' much easier. Taking the time to sit down and define what this means to you will enhance everything you publish across your digital platforms and other branding initiatives.
What are your best tips for building your business and branding? Let us know in the comments.
SaveSave
SaveSave
SaveSave
SaveSave
SaveSave
SaveSave
SaveSave