How Lori Dennis Does New York: Here's my NYC Travel Guide!
One thing a lot of people may not know about me, since I live in LA and love California Cool aesthetics is that I actually spent much of my youth on the east coast and I'll always be an east coast preppy girl at heart. I always spring at the chance to go back to NYC and explore my old stomping grounds. Last week I had the pleasure of accompanying my friends from Lamps Plus on their annual Lamps Plus press tour where we visited with all the heavy hitters in publishing. Here are some highlights from the tour as well as some of recommendations on where to eat, sleep, and see in NYC!
I was living out my Devil Wears Prada style New York fantasy being whisked from one fancy publishing office to the next! It was truly an incredible way to experience New York as I never had before. One of the offices I loved was Pure Wow. I love their energy and everything they do.

Museuming in NYC
Color Factory Co.
Every time I travel, you can catch me at an art museum or two. This trip I made it to the NYC Color Factory Co exhibit in Hudson Square down in Soho. Color Factory Co. started in San Francisco and was only intended to last a month but its infectous energy caught on and I'm so glad I was able to catch the New York show. It's full invigorating color palettes and interactive exhibits. As you can see, I got my groove on…
You can't leave the city without taking in a Broadway play…
As the week was winding down and our tour was coming to a close I knew I couldn't leave New York without taking in a Broadway show. Mean Girls recently opened and I just had to see it! It did not disappoint. It's non-stop high energy, all your favorite moments from the movie and more. Highly recommend seeing with your favorite ladies for a night out.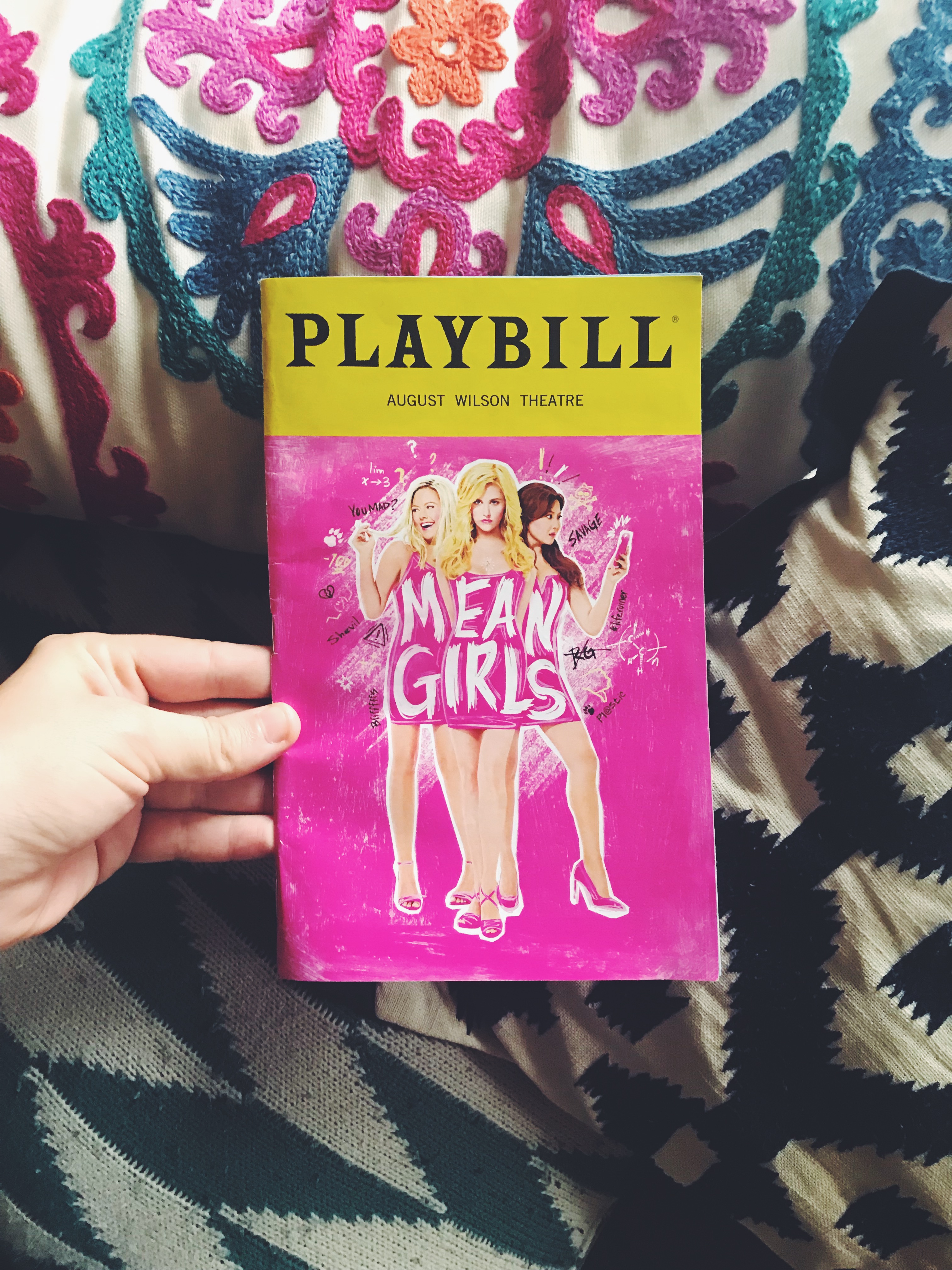 One World Trade
I took some time to visit the memorial and museum at One World Trade and pay my respects. It's an incredible building that has transformed the entire surrounding neighborhood. When you visit the city, a stop to the reflection pools is a must.
A Trip to Tile Bar NYC
I'm really not a clothes hound — I much prefer getting my hands on fabrics and tiles and and materials for the home. That's why I always stop by my friends at Tile Bar in their downtown showroom. Last week was my first time checking out their brand new expanded showroom and can I just say- WOW. It's truly incredible. It's so awesome to watch how much this company has grown over the past 10 years.

Who Has The Best Pizza In NYC?
Where's the best NYC pizza? — ahh, the much-debated question…The best slice of pie in NYC you're going to find is going to be from Artichoke. You can sit down with a group at the Artichoke in Chelsea after a walk along the Highline Park, but I recommend roughing it and grabbing a slice to go from their counter-window location in the East Village.
Eataly NYC
It's hard to go wrong dining at any of the beautiful bistros and restaurants in Gramercy and Flatiron. In the heart of Flatiron is Eataly, full of food stalls and samplings of the finest and freshest Italian cuisine. I always have a blast popping into Eataly!
For something more in between greasy pizza and fine-dining tapas, I highly recommend the restaurant at Crosby Hotel, The Crosby Bar. I was pleasantly surprised to discover a varied and impressive menu and great prices, not just for Manhattan! Which brings me to…
Where to Stay in NYC
This past trip I stayed at the beautiful Crosby Hotel, which I'd highly recommend. It's classic NYC with a mix of modern and you're just a hop, skip, and a jump away from beautiful shops and restaurants on Houston, on the Lower East Side and on Soho in the other direction.