Curves are #Trending!
We always strive to stay ahead of the curve when it comes to design trends. And that's why we jumped at the opportunity to join Esteem Media on the Design Bloggers Tour around High Point Market last week. On the tour, we got an exclusive preview at what's to come in the home furnishings industry and one trend in particular stood out to us: Curves! Inspired by our findings, we're answering the most FAQ's we get about styling and sourcing curved furniture and spaces.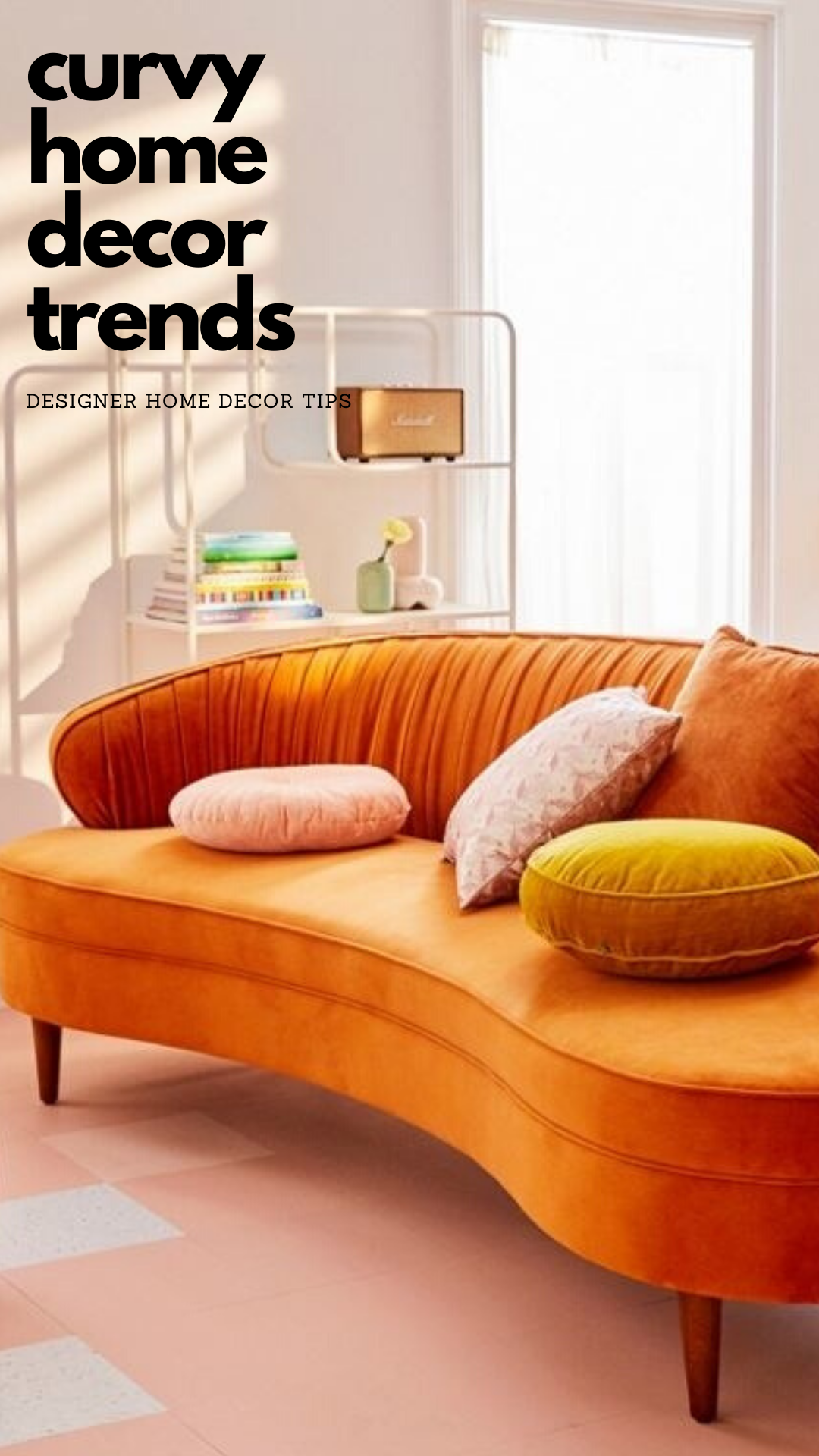 What is the Curved Furniture Trend?
Today we're looking at furniture, chair backs, mirrors, light fixtures, Cane/Wicker/Rattan webbing (circles), ottomans and a
rt. Often these pieces are inspired by a
rches in architecture, influenced by1 940's, 1970's, 1980's. Certain furniture companies we visited even adapted the curves trend into the most minute of design details: door h
ardware and bathtubs, for example. These curves evoke a feeling of f
eminine, fluidity. They are graceful, elegant, smooth, soft, calming, and dynamic. Because of these vintage influences, you can also find a lot of older pieces! And you know were big fans of the sustainable nature of upcycling and making old new again!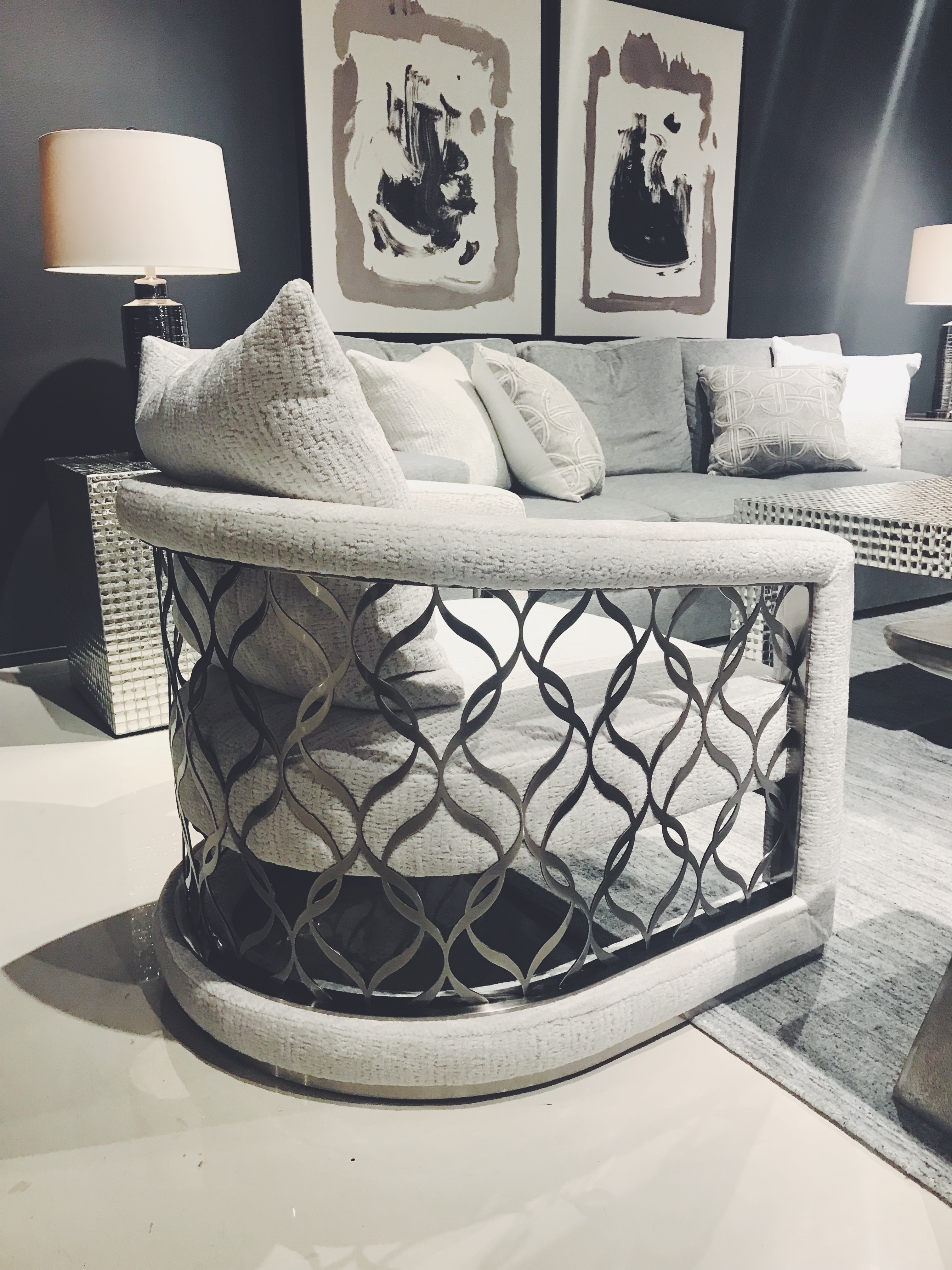 Rounded couches and soft swivel chairs with feminine lines; bed frames with circular patterns and dining chairs with curved cut-outs and legs. They were everywhere: Every price point and every design style. Why Curves? How to Implement them in your home? Where did this come from? Read on while we examine the in's and out's of the curvy trend you're about to see everywhere:
Elegant Curves and Edgy Materials
The first stop on our tour was Bernhardt furniture. It's where so much of the furniture we source for our projects comes from. Full of elegance and glamour, I could spend all day in this showroom. And perhaps the most surprising element was the introduction of casual curves in the luxurious pieces. It was all about high contrast and drama in the Bernhardt showroom this year! Natural materials with metals, hard and soft, and edgy Brutalism with rounded edges.
How Do You Measure Curved Furniture to Fit in Your Space?
Measure the widest part of the couch or chair (arm to arm on sofas), and deepest part (back to furthest forward), width from outer arm to outer arm, then that line to the convex line. Here's a good video clip that breaks it down further: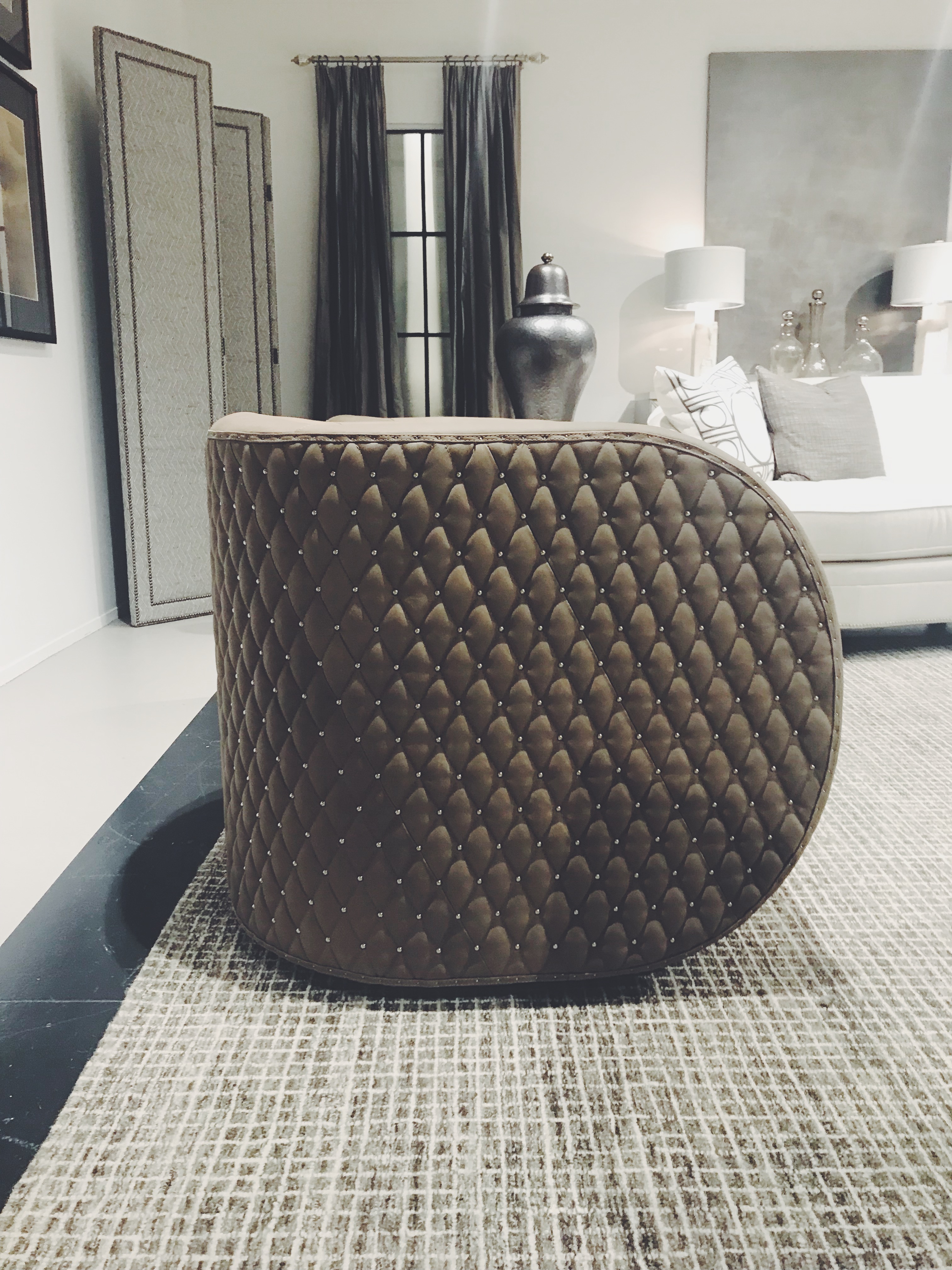 Curves Work Great in Dining Rooms!
Dining rooms can be formal and cold and boxy and curved dining chairs like these beauties pictured below from Bernhardt help soften the space, without making it casual. Now in search of the perfect project for these!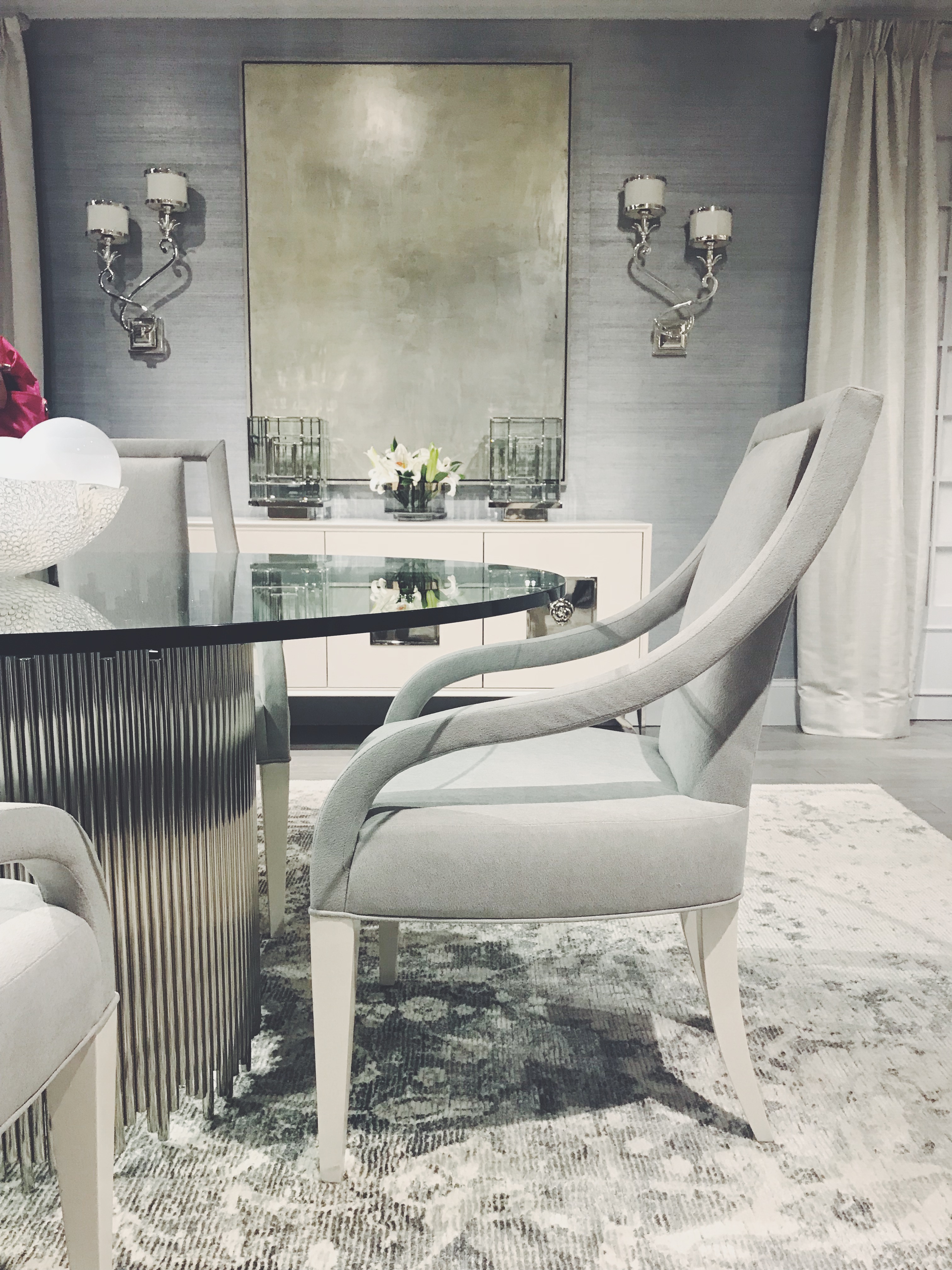 How do You Style a Curved Couch?
Float your curved sofa in the room, these require lots of room to breathe. Think about the flow of the space (the foot traffic pattern in the room) and place the sofa at t
he room's focal point. 
Simple pillows, rather than loud patterns are going to show off the curves. Pay attention to the height of pillows so they don't ruin the curve line! We suggest using soft textiles (velvets, nubbies) to style curvy couches. For more masculine spaces, use darker more masculine colors like camel, light grey, charcoal, brown, black, cream, indigo, dark green. And they look fabulously vintage with a little fringe trim!
---
Challenges in Constructing Curves
Curves can be challenging to built into furniture. It is difficult to make pieces as study as one built with straight lines. So when we noticed the curves popping up everywhere, we wanted to be sure they were structurally sound. We're all about sustainability, quality, and those heirloom pieces that you can pass down for generations. When you're looking for those quality forever-pieces, there's a couple lines you can't go wrong with: EJ Victor who manufactures Kelly Wearstler's iconic furniture and Stickley whose American-made case goods have unmistakably sturdy solid-wood construction.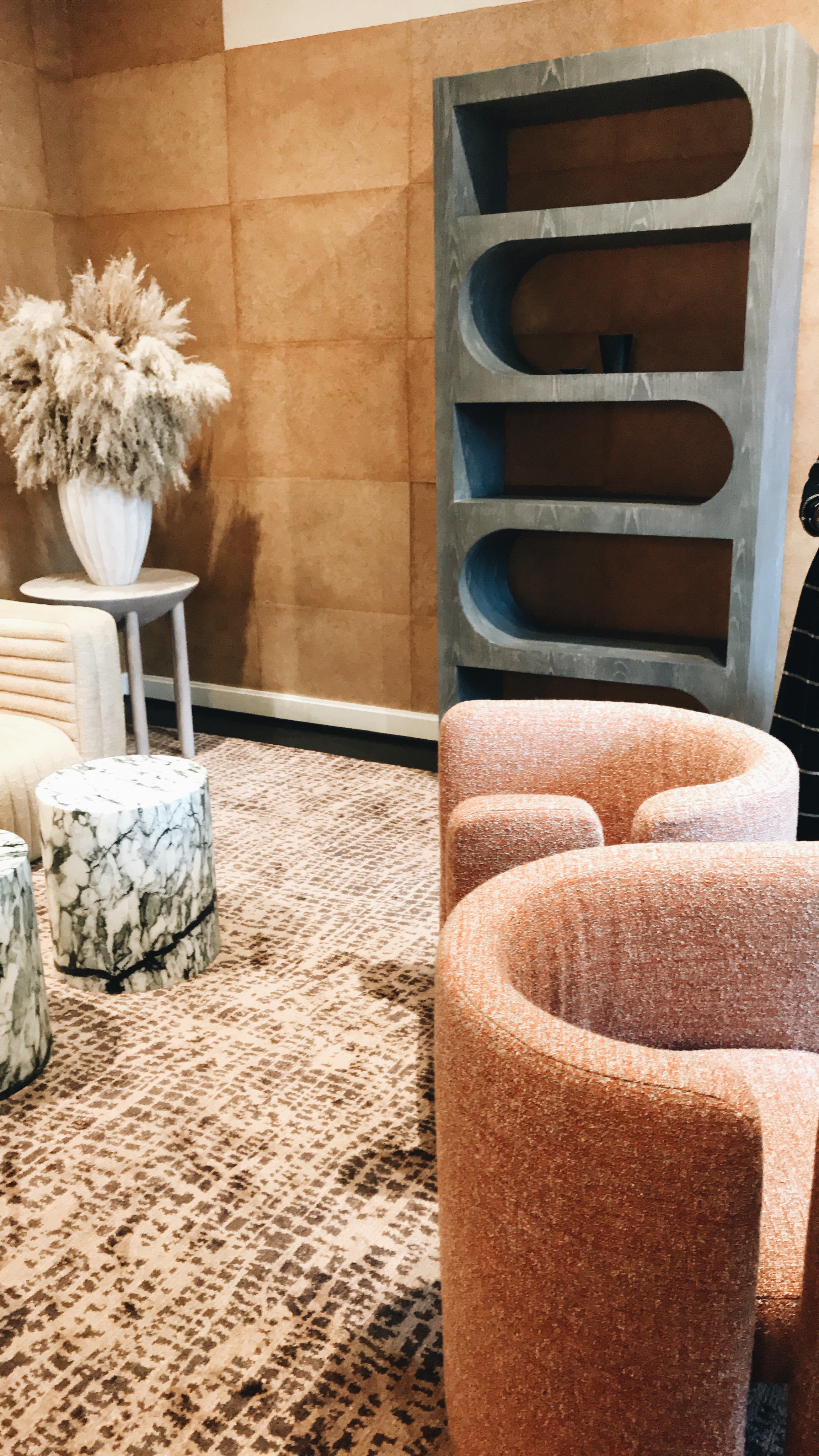 Kelly Wearstler for EJ Victor
No other designer manages to hit every single trend and still maintain a timeless quality quite the way Kelly Wearstler does with her collections for EJ Victor. She combines a soft palette of camel and blush in her Brutalistic pieces and throws in some curves to keep the collection stylistically balanced.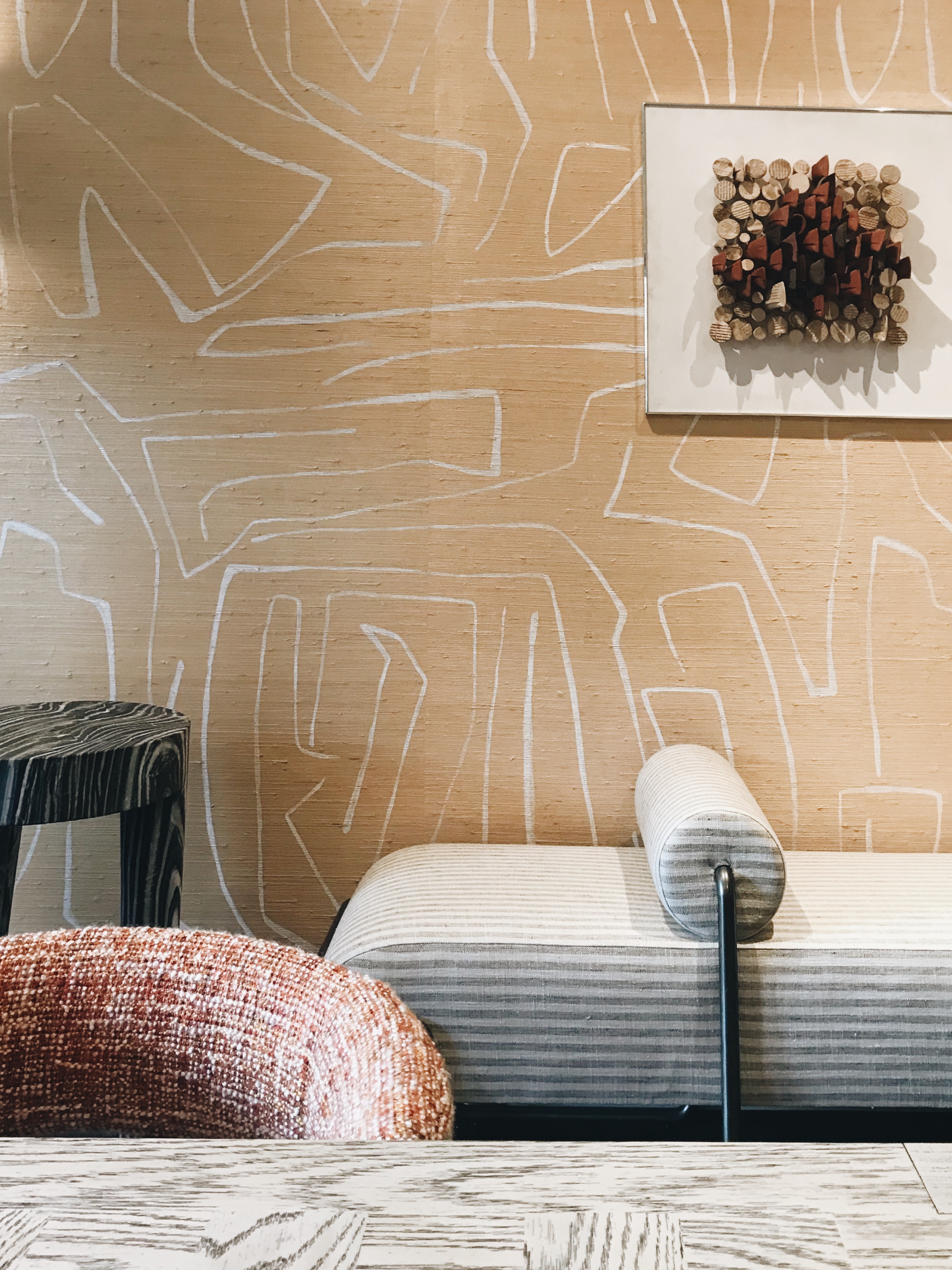 Beth Ann Gray for EJ Victor
Also from EJ Victor, the Beth Ann Gray Shamsian collection took our breath away. It's beautiful in photos, yes, but no picture can do justice to this gorgeous collection.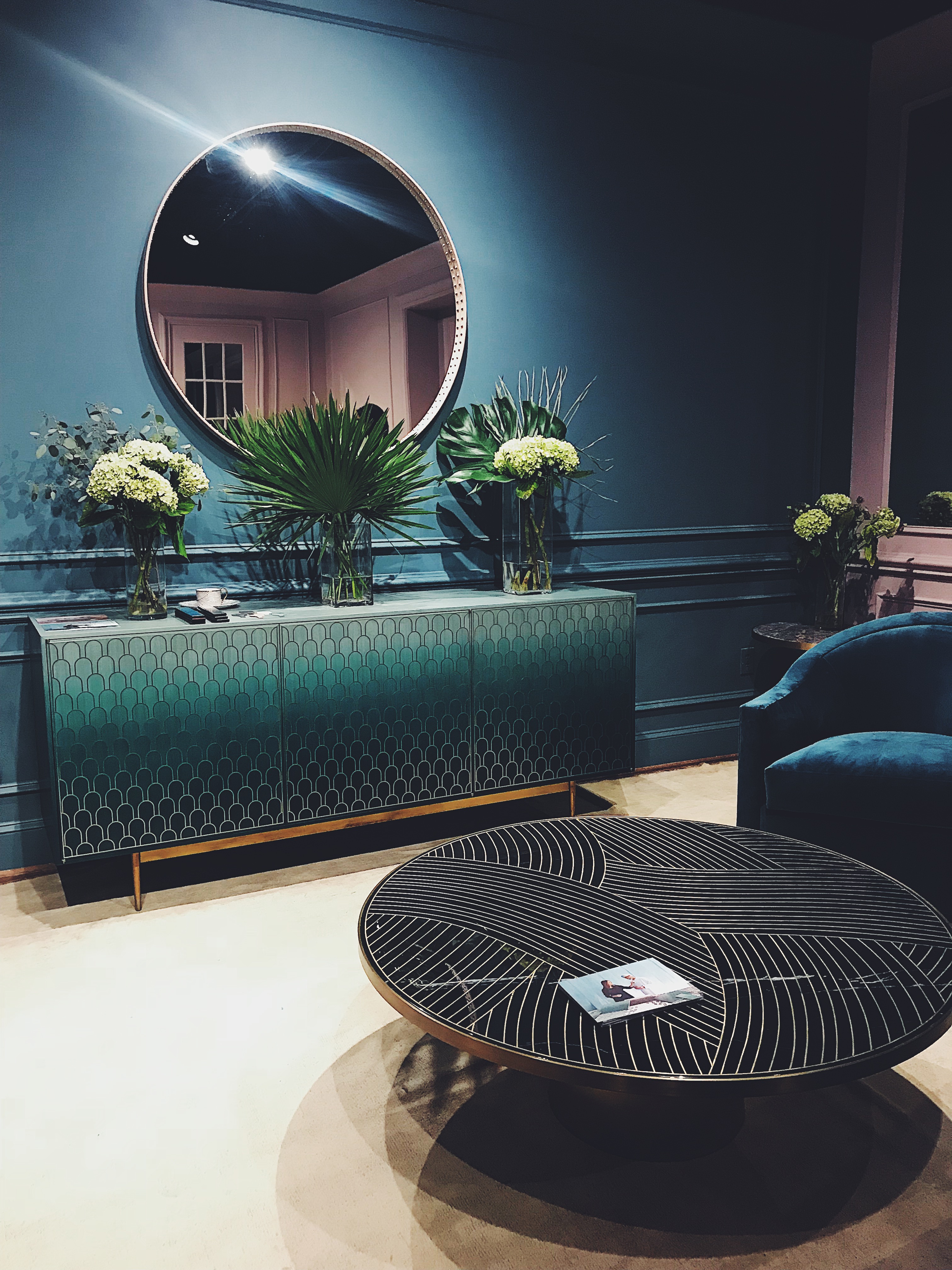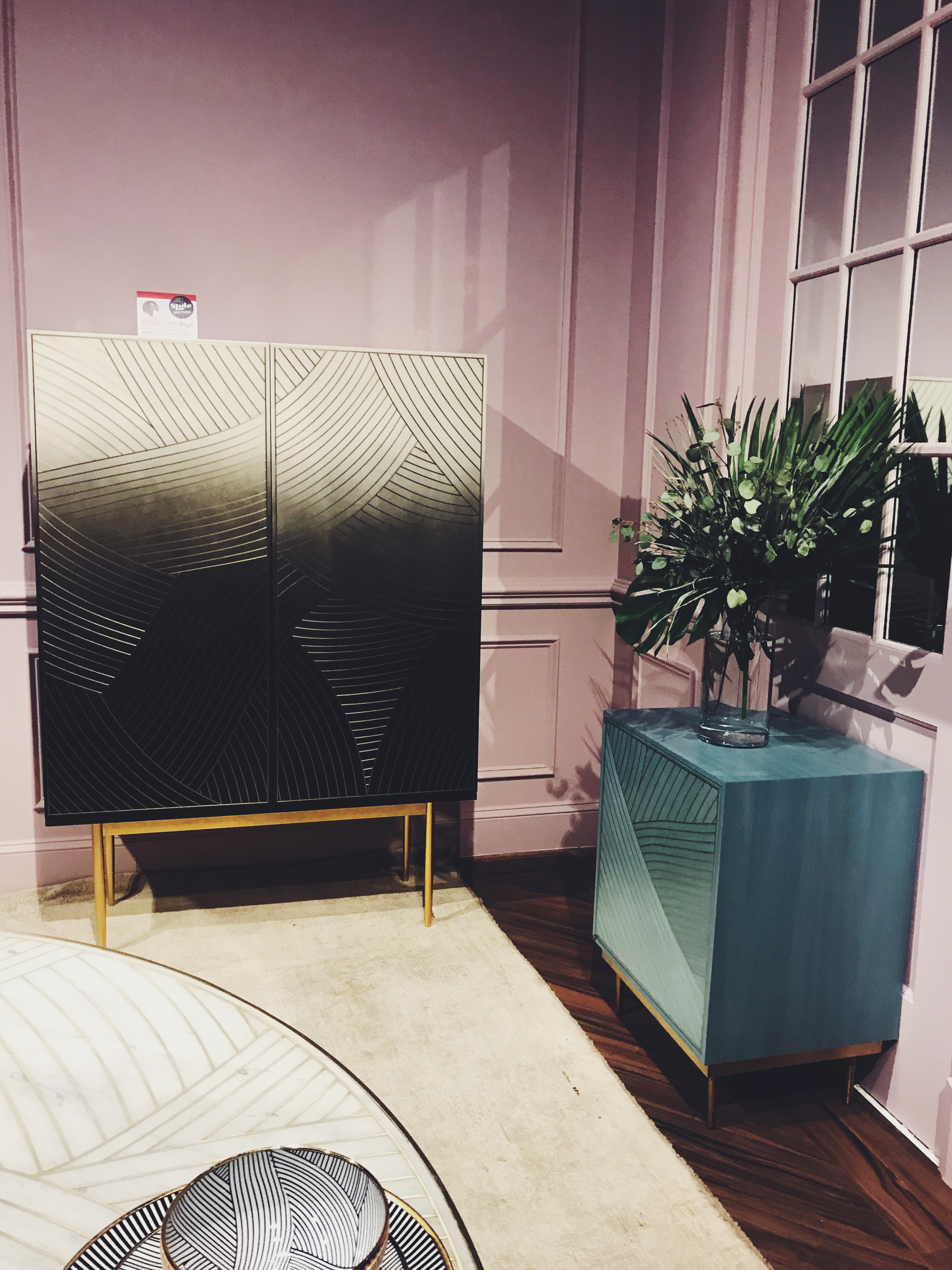 Inspired by Islamic patterns, each piece in the Beth Ann Gray collection references a historical instance or landmark. And the craftsmanship imitates that story as well. Each piece in the cabinets is hand-placed with a metal overlay (rather than inlay) so you get a real sense of movement.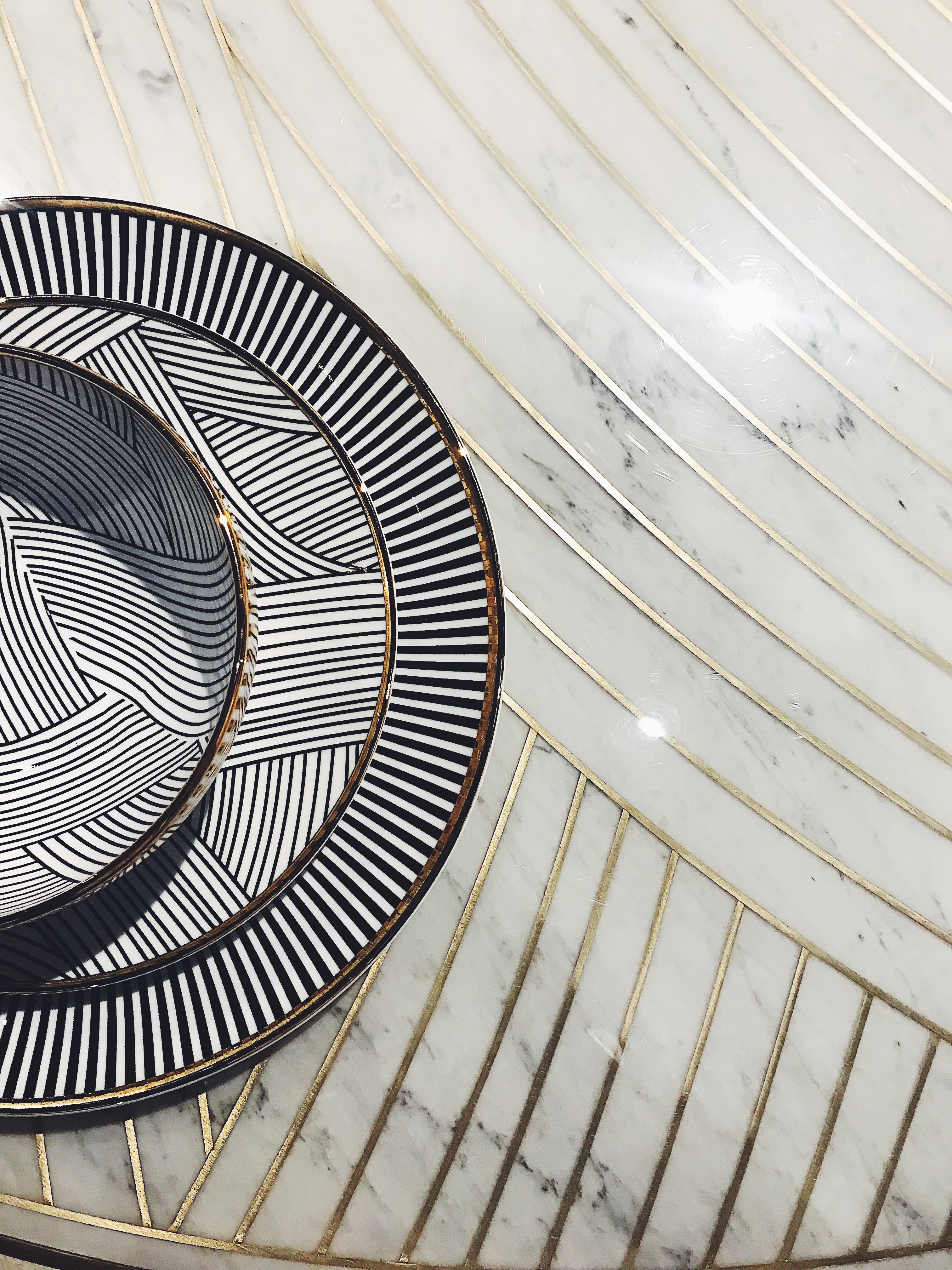 Stickley's Solid Wood Construction
Stickley is all about the circular and spindle details. Their most recent hiree is their new design director, Marissa Brown, who comes from Martha Stewart and she is incredibly talented. The Brooklyn-based furniture designer updated their traditional, craftsman wood pieces in an incredible way that still maintains the heart of the Stickley brand. Her influence is evident in how versatile these pieces truly are. And they look incredible from every angle!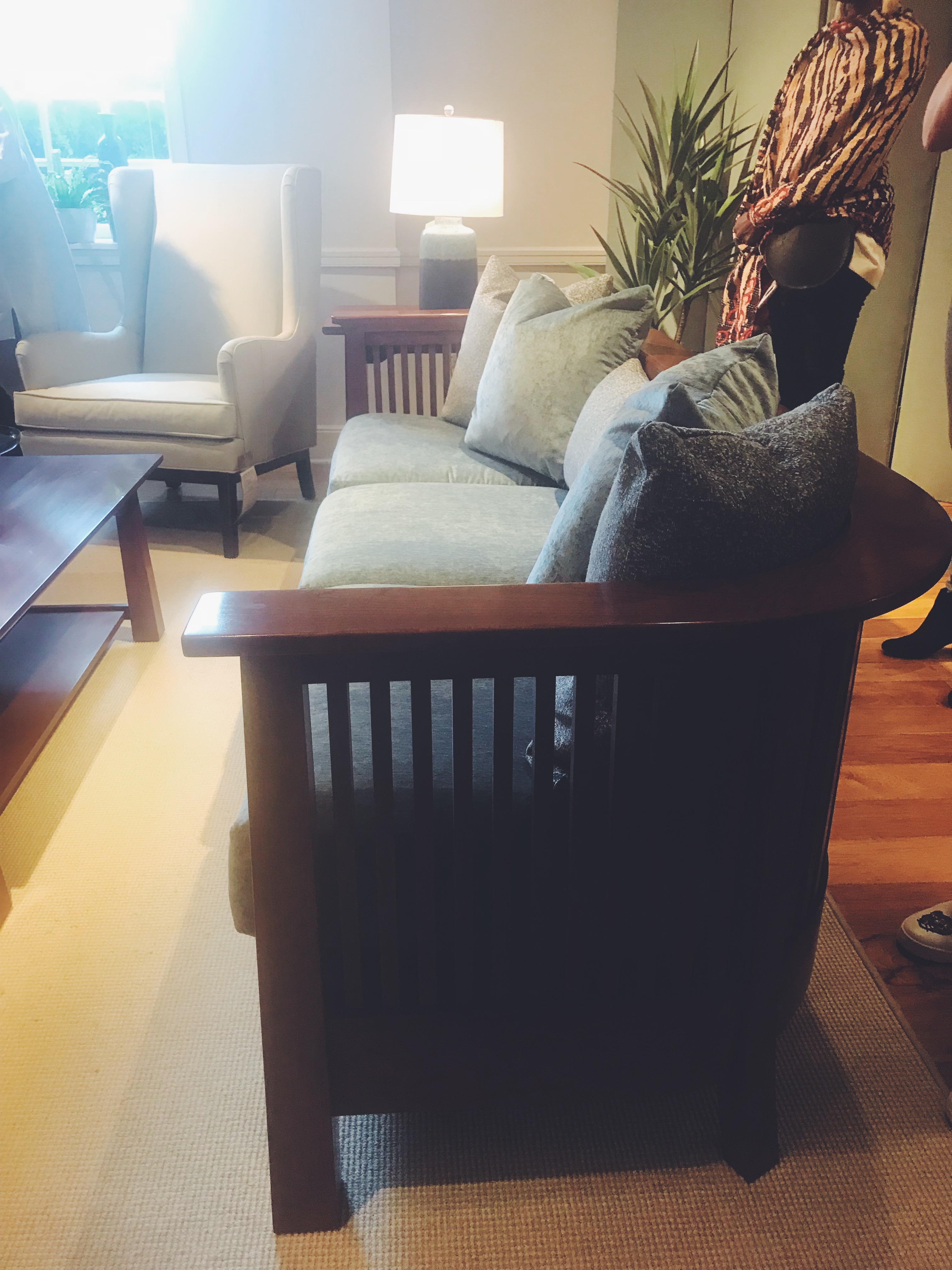 One of our favorite pieces in the showroom is the curved gathering island. A great piece to put behind a sofa in a man cave or media room!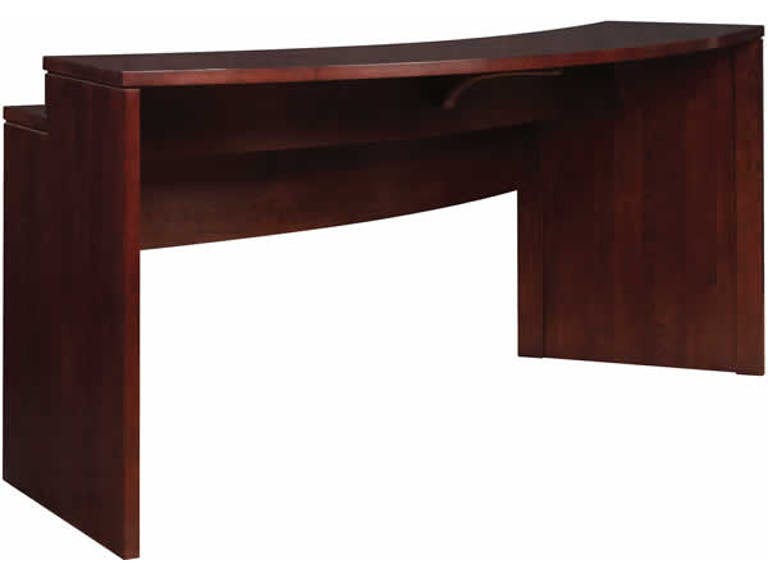 ---
Are curved sofas comfortable?
The comfort has more to do with the cushion than anything else. With that said, curved sofas are mostly used for gathering spaces, not so much for Netflix & Chill and lay-down lounging.
The Return of the Conversation Pit
You know the saying what's old is new again… Well, curved couches aren't really anything new. It's the return of the conversation pit, except rather than a sunken, built-in that can only really work in a large space, you can find modern, elevated pieces can work in any sized space. The curves are a great way to create a gathering space for groups in a circular flow so everyone can see / face each other.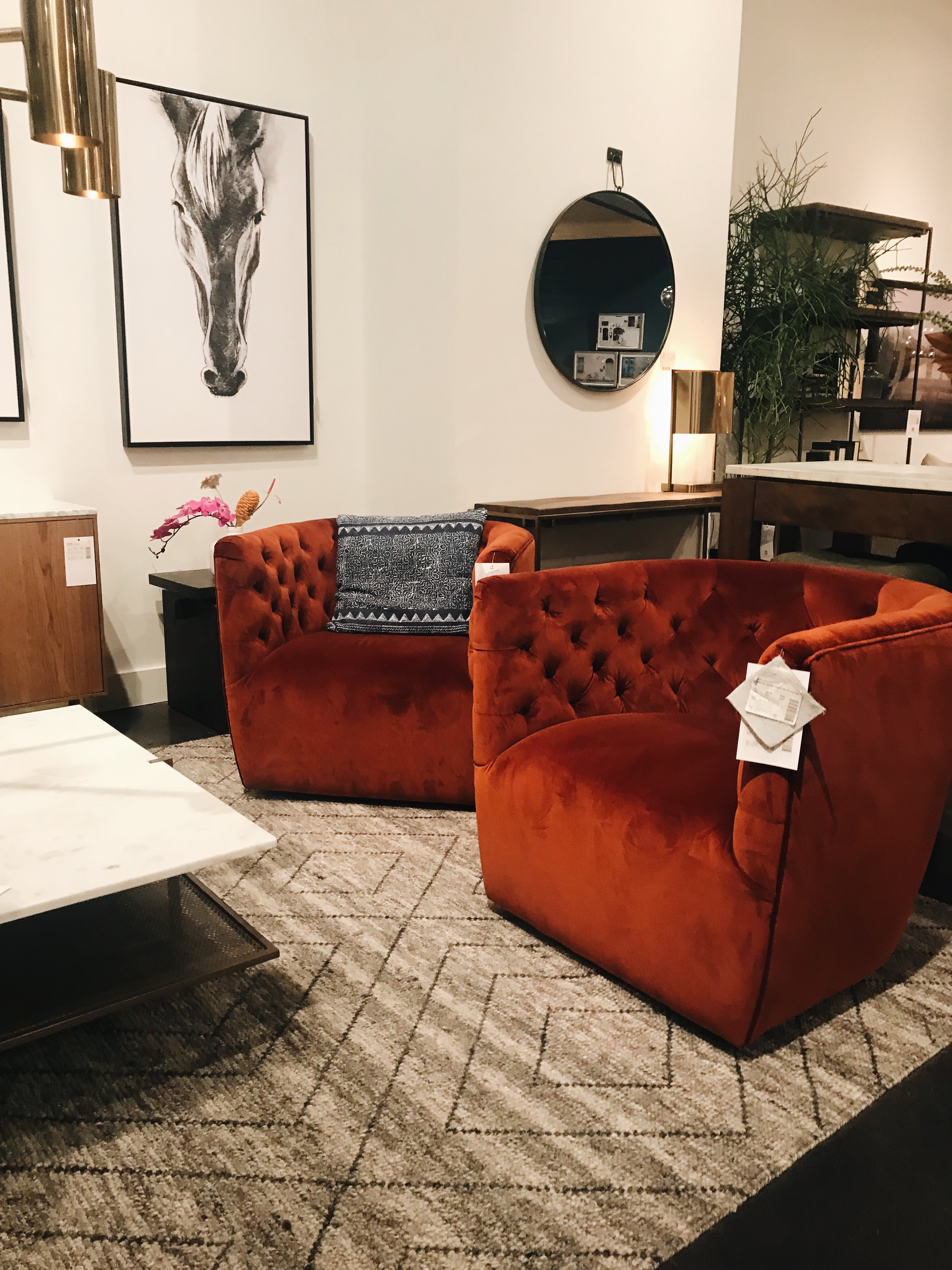 Four Hands Curved Sofas
Four Hands had a simple, show-stopping rounded sofa that is the perfect place to kick your shoes off and lounge for a while. It's also a piece that brings engagement back to the forefront of the living space. In a time when we all have our heads buried in our phones, this is a piece that forces you to stay on the edge and engaged in conversation.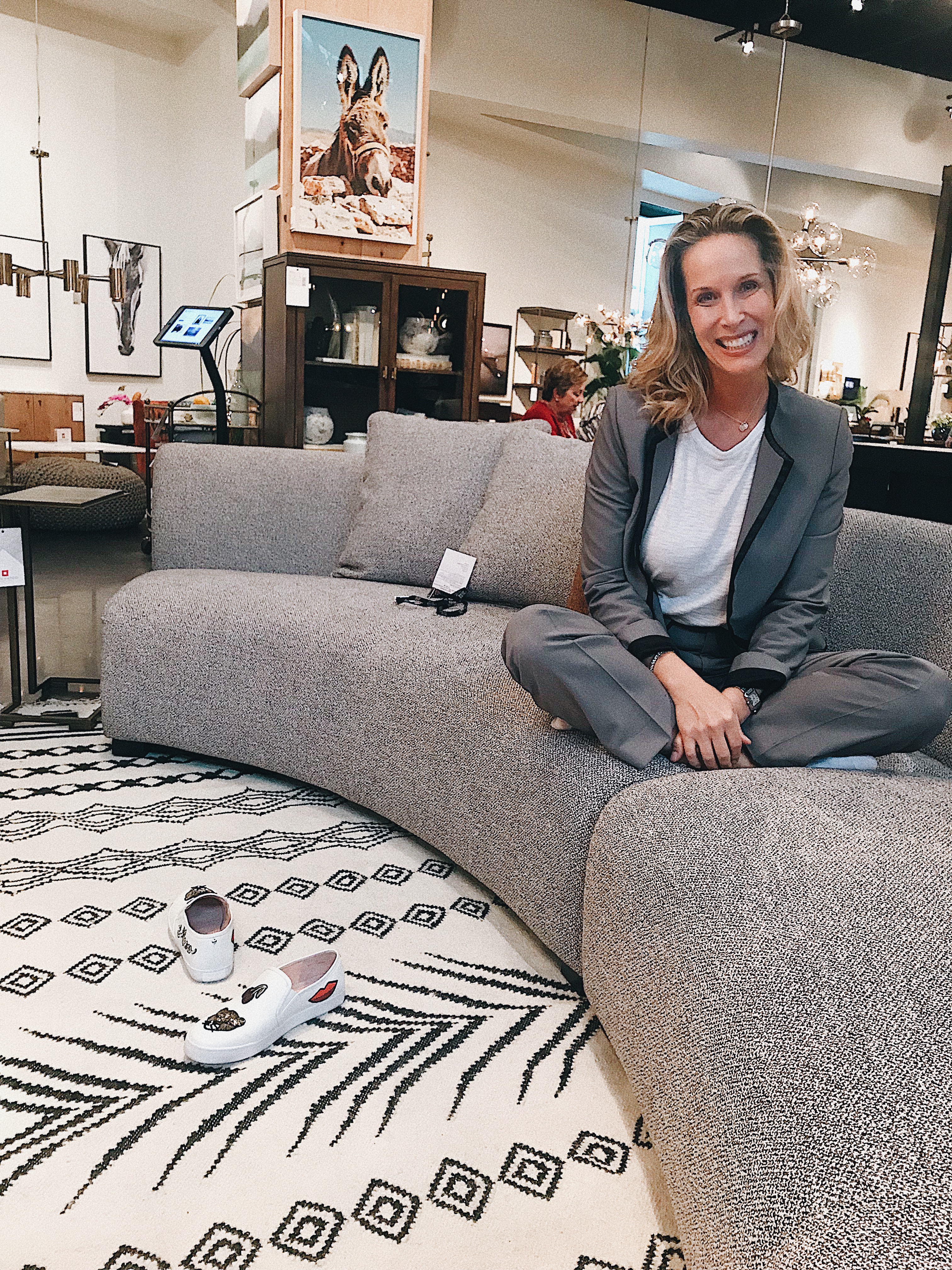 If you're a designer familiar with Four Hands, you likely already love them, (This is another vendor from whom a LOT of our furniture is sourced). We want to recommend revisiting their showroom and sitting on every couch and chair. They've poured a lot of time and resources into improving their upholstery and it definitely shows!
What can I put behind a curved sofa?
So you're floating your curved sofa, which means unless you're using a custom piece or something like the Stickley bar we shared above, it might be tricky to find a console table to work behind a curved sofa. Instead, op't for a plant, statue, standing arc lamp to mimmic the curve or, art wall
---
Curved Lighting: High Contrast
On the Design Bloggers Tour we visited the HVL Group's lighting showroom which includes lighting from Hudson Valley, Troy, Corbett, and Mitzi. And what is showcased right at the front and center of the showroom? None other than Mike D. Sikes latest lighting collection, emphasizing curves. In his signature pastel bird blue with curved arms, Mark D. Sikes latest lighting reinforced the curvy trend.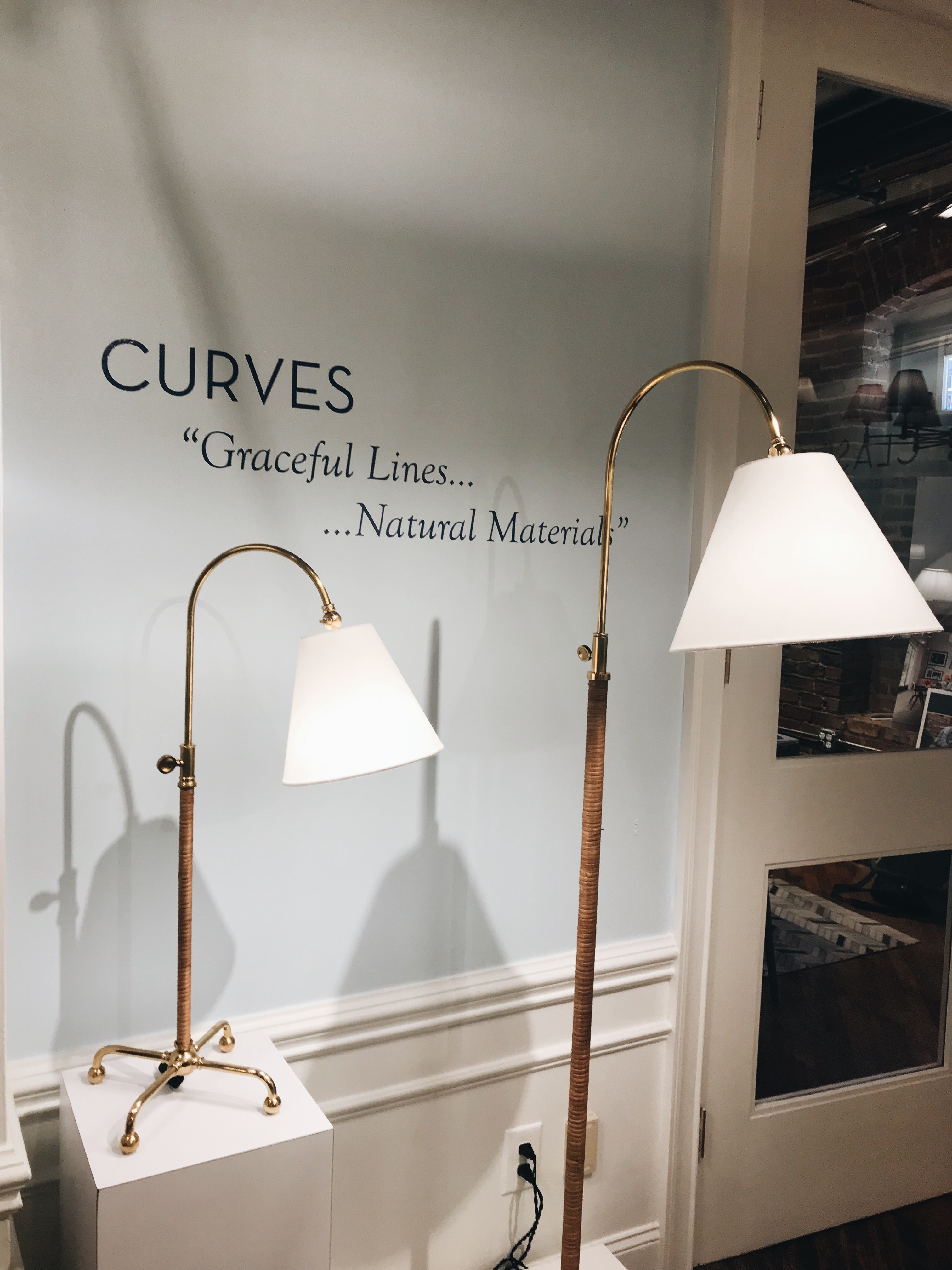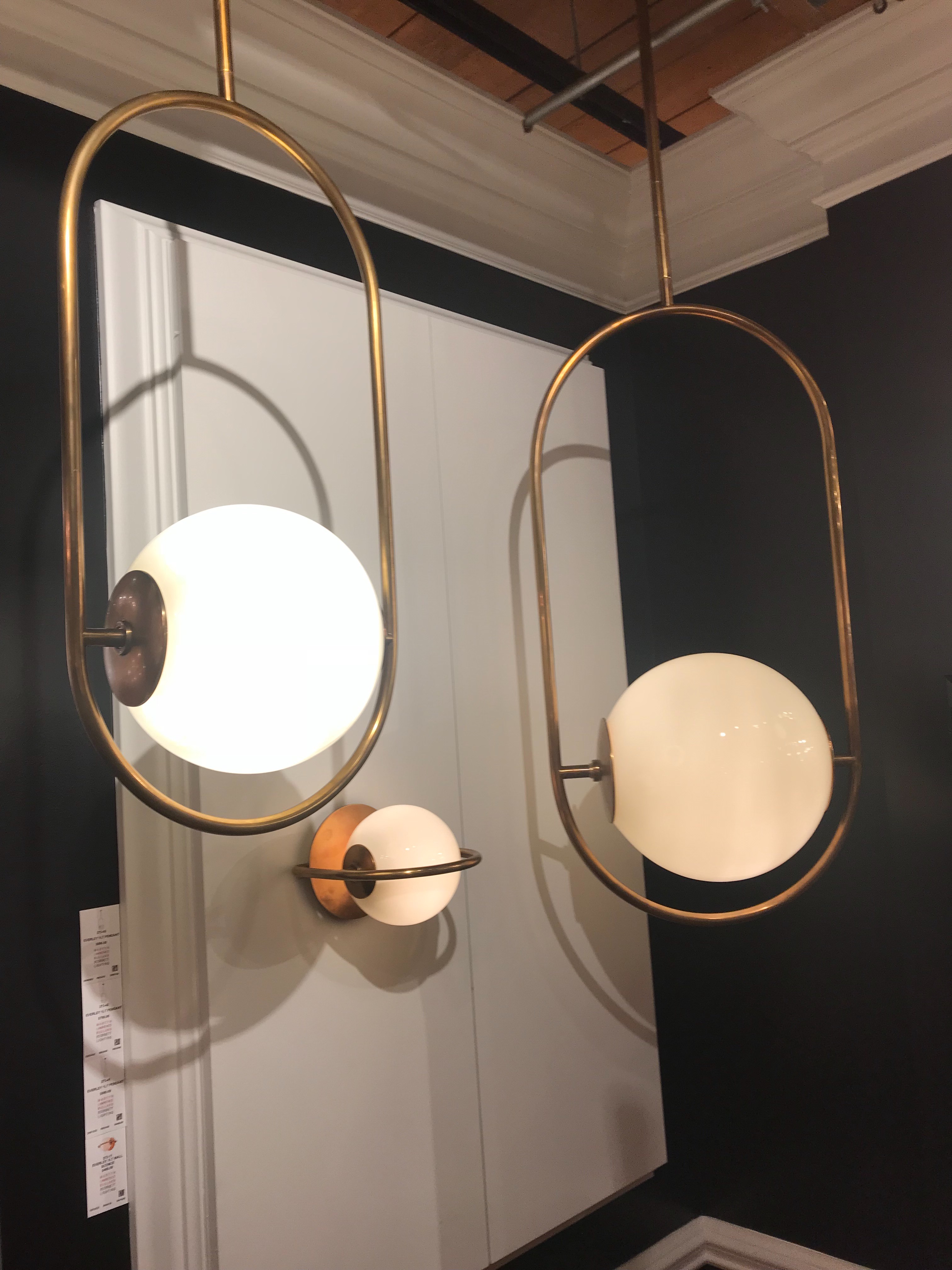 So What's Up With All The Curves?
Why Curved Furniture?
Design trends and movements always follow or reflect the way we are or want to be living. The curves encourages conversation – they're very divine feminine! Swinging against the straight boxy masculine lines.
From color to curve, it's all about soft, pretty femininity contrasted with heavy blocks and metals. This market was about seeking balance in shape and style. It was about pushing the boundaries of function and construction. Themes of work/life balance, versatility, and body/curve acceptance have been in the zeitgeist for a while and now they're being reflected in the way we design our homes. Whether you're all about the laid back coastal farmhouse or the glammed-up Hollywood home, the colors, shapes, and styles we found around market this year are unifying and transcendent. Economically we've been doing better, and curved furniture is more luxurious (and more $ to make) – which brings us to one of the most frequently asked questions about curved furniture/curved walls:
Are Curved Walls and Furniture More Expensive?
Ummmm yes.  Anything not standard is going more expensive.  But so worth it! To add a curve means to adjust the production line, adding extra steps to create a piece and create a strong piece at that.
Like what you read here: Check out more of our findings from the High Point Market Design Blogger's Tour.