Lamps Plus is the official lighting sponsor of the Sunset Idea House in Beverly Hills. The modern, monochromatic sunshine-filled space was chock-full of innovative and practical interior design ideas, and every popular lighting trend you can imagine.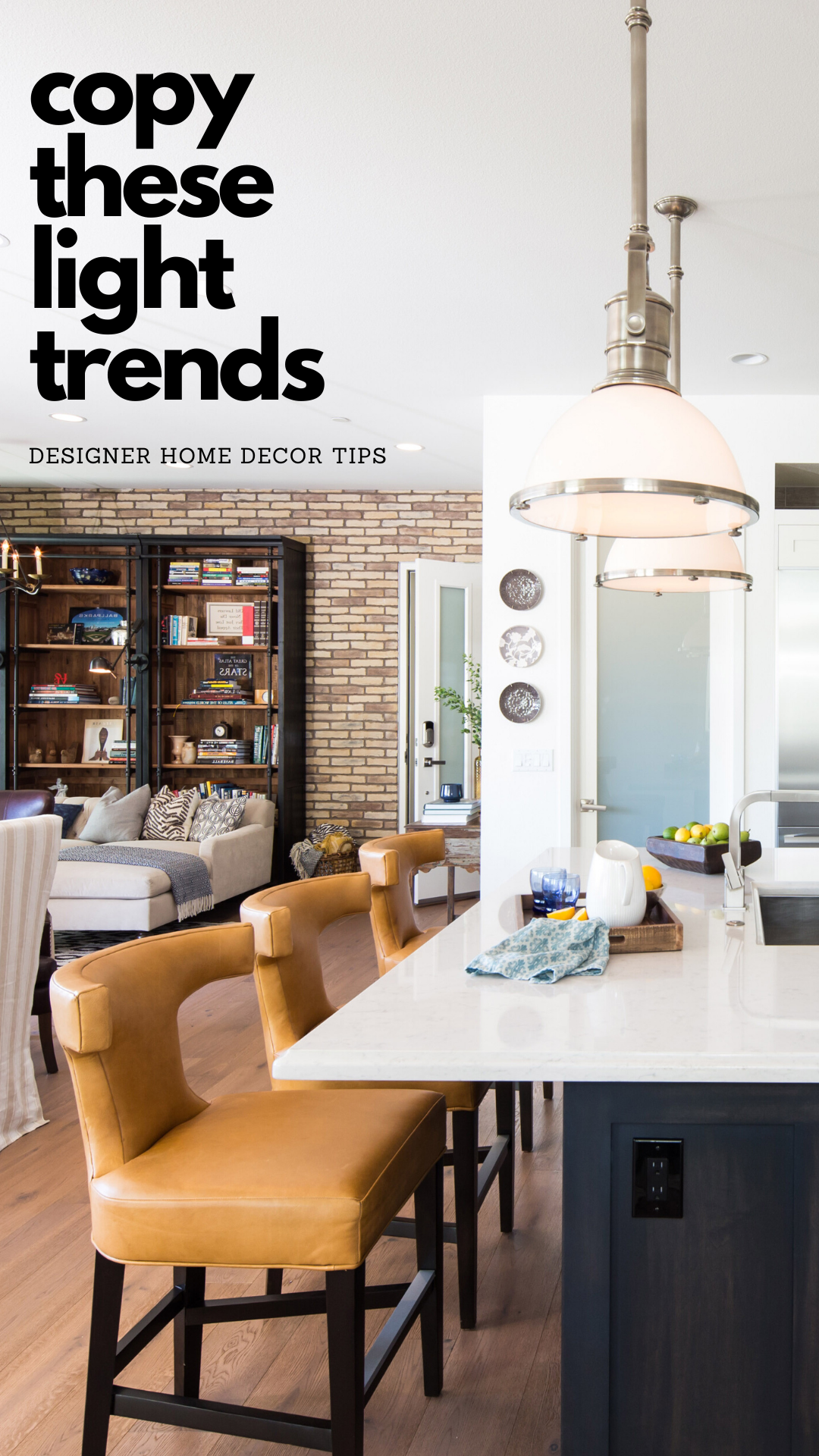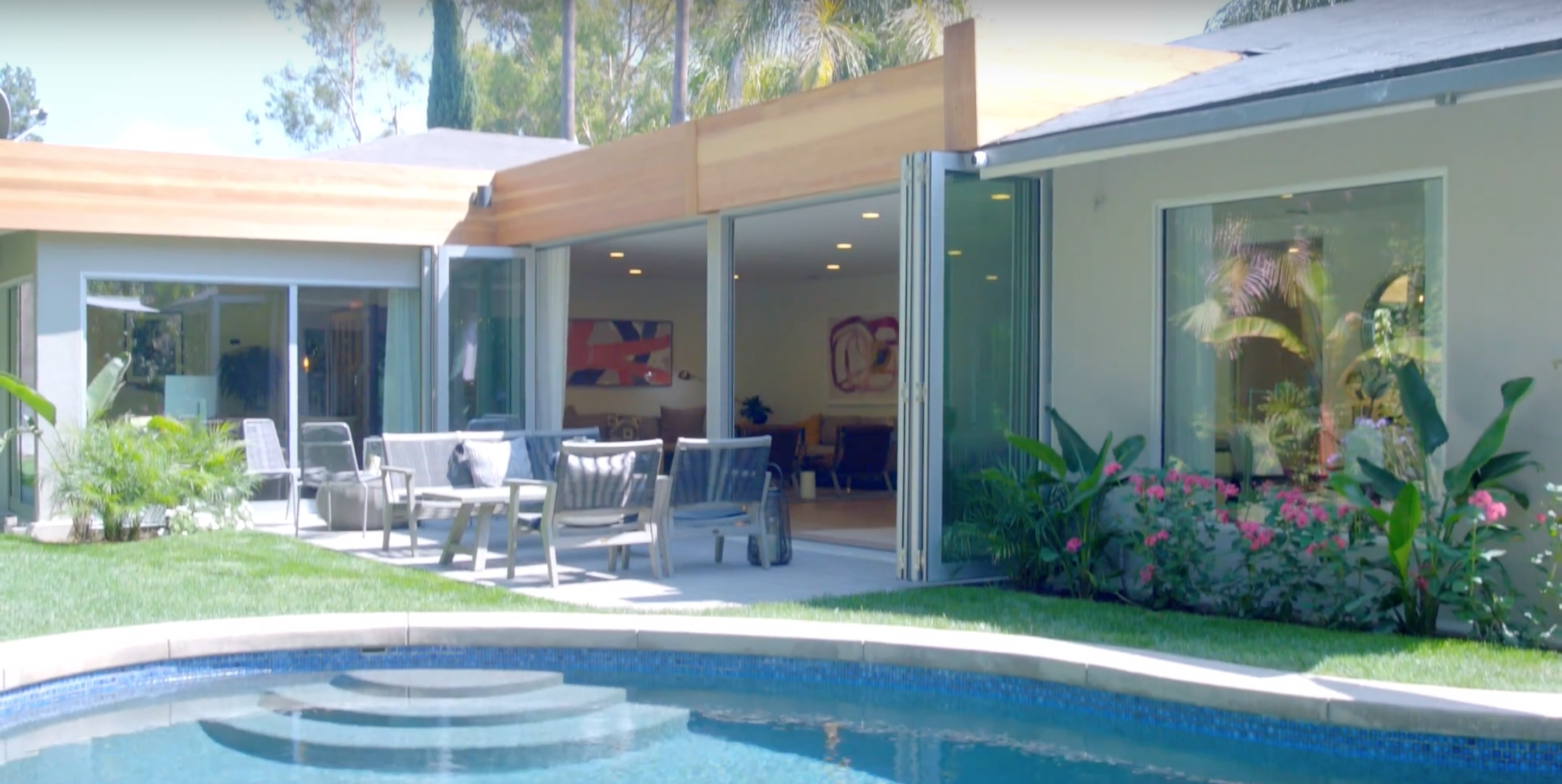 I was in designer heaven! The Sunset idea house is sold out through September 9th, so if you don't already have your tickets, we'll give you a glimpse inside the home here:
My personal favorite rooms were the master bedroom and bath complete with an indoor-outdoor shower. The master space was monochromatic, modern, and the lighting gave it that touch of quintessential Lamps Plus glamour.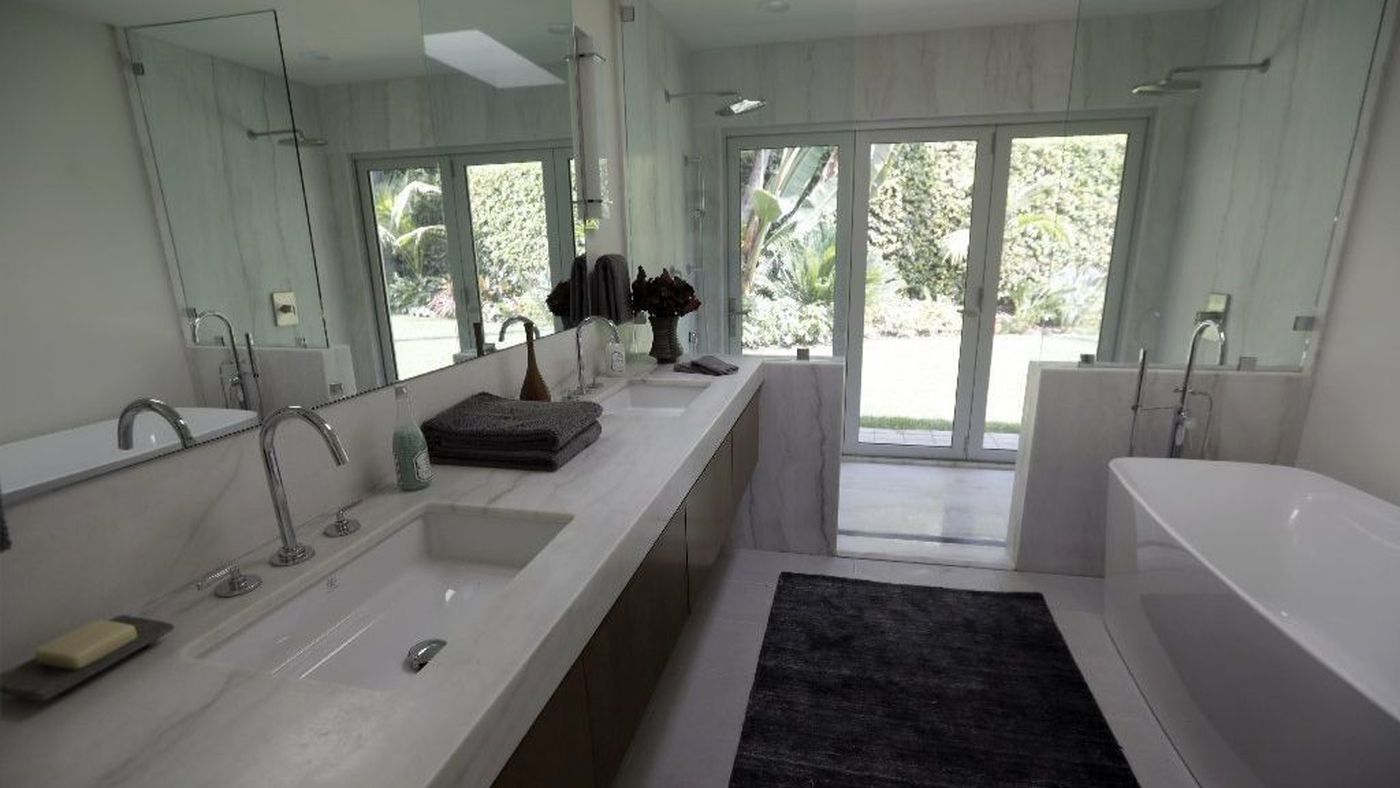 The bathroom was flooded with gorgeous natural light and the full-wall vanity mirror was flanked with elegant, modern Lamps Plus sconces. For more specific bathroom lighting trends and tips, visit this blog here! 
Or this blog here, which covers all the lighting from our Bel Air Road project.
Lighting Trends from the Sunset Idea House
Touring the Sunset House gave credence to some of the lighting trends we've been observing over the past few months:
Industrial Lighting
Some words I used to describe the Sunset House overall are simple, rich, monochromatic, industrial, and modern. In retrospect, I realize so much of that style can be attributed to the lighting! Lamps Plus has a gorgeous array of matte black industrial-style lighting which doubles both as a functional lighting source and a trendy sculptural statement piece.
https://www.instagram.com/p/BoT6aJThiox/
What's the Latest Kitchen Trend? What's the Best Lighting for the Kitchen?
We're also seeing a lot of woven shades, mid-century meets Art Deco, Bigger is Better, Clean Lines, Glass. Always on trend is varied lighting sources (ie. Recessed Cans, Under Cabinet, Toe-Kick, Pendants over Island). A major trend is mixed-metals!
Mixed Metals
From lighting to kitchen cabinets and case goods, mixed metals have become an increasingly popular trend that can be difficult to pull off. It's easy to make it look accidentally mix-matchy, but when done correctly, it gives a space that urban, masculine, designer edge. Starting with lighting is a really great way to introduce the mixed metal trend into your home in a measured way. We wrote about more kitchen and lighting trends here. 
https://www.instagram.com/p/BpCnhLWB8DF/
Retro Lighting
The 60s and 70s are back in a big way, from groovy color palettes and midcentury shapes to statement chandeliers and task lighting. The Sunset house made great use of retro exposed edison bulbs, a call back to the Mad Men era. They showed us that you don't need to have an entirely mid century themed home to showcase a couple of retro pieces, especially lighting. Let one or two pieces do the talking!
https://www.instagram.com/p/BoRkGsoByM2/
Glamour Lighting
If there is one thing we think of when we think of Lamps Plus and Beverly Hills, it's glamour! From their jaw-dropping collection of crystal chandeliers to the most understated glass and mirror sconces that elegantly bounce light around the space, you can't go wrong with the tens of thousands of sku's worth of glamour lighting from Lamps Plus, many of which were prominently displayed throughout the Sunset Idea House.
https://www.instagram.com/p/BjCzqrBBgmU/
How can I Improve my Indoor Lighting?
Firstly, vary the lighting to have 3 sources of light in each room (ie. Floor Lamp, Table Lamp, Chandelier or Pendant, Wall Sconces, and candles). 
Add dimmer switches so all lights can be low as you transition into the evening hours. 
Allow for as much natural light during the day. Keep windows clean and l
ight the far corners of the room. 
Add reflective surfaces to the room which will reflect light. More on task lighting…
Deliberate Task Lighting
One thing that was very apparent throughout the Sunset House that we really appreciated as designers was how deliberate the lighting choices were. Controllable task lighting around the couches and chairs really focuses the light rather than throwing it everywhere, and, of course the bathroom sconces installed at eye level, which makes for the most flattering and controllable lighting scheme possible!
How do I light a room without overhead lighting?
A lot of people are moving away from harsh overhead lighting and wondering how to light a room without all the overhead general lighting. A few tips:
Add mirrors behind a light to reflect and magnify the lighting.

Floor or Table Lamps

Plug in Wall Sconces

Make it Decorative or Architectural to add unique interest and style to your room
https://www.instagram.com/p/BfcPFlKh_aN/
Is Track Lighting Still Popular?
For lighting trends beyond the Sunset Idea House, check out this post here.
SaveSave