Sometimes the best spots in the home end up being the ones that were previously under-utilized. Recently, we remodeled a Bel Air home, and we needed to carve out two workspaces for the homeowners who are both successful entrepreneurs who regularly work from home. We got creative when we found a couple of under-utilized spaces in the home. Think: what can you turn that odd sunroom or formal dining room you use once a year (if that!) into? Do you really hold court in your seating area off the master bedroom? We took the breakfast room off the kitchen and the seating area off the master suite and created two workspaces for the homeowners. Watch how we transformed these spaces on the latest episode of Renovation Inspiration:
Underutilized Rooms Become Home Offices
Now this home office is a space the homeowners spend as much time in as the kitchen and their bedrooms. The sitting room turned out to be the perfect spot because of the ample natural light and gorgeous views from the second floor. And for him, the breakfast room was the perfect, secluded area for him to work at night.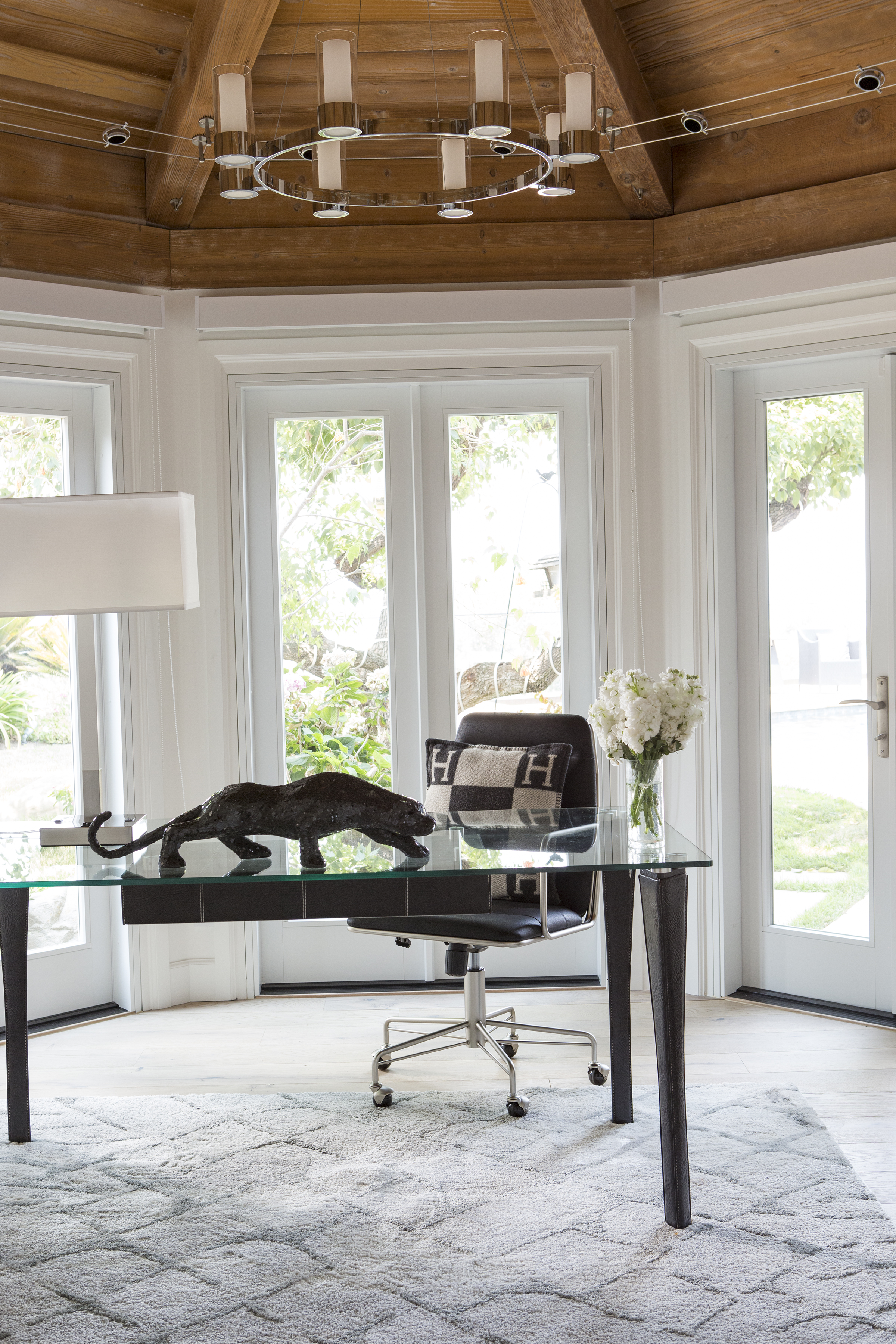 Essentials In the Home Office
When you work from home often, the home office needs to be a place you want to spend a lot of time in. It was our goal to make this space as warm and welcoming and comfortable as possible. When designing any space, I like to have the homeowners create a 'musts' list and this home office had a few 'must-haves:'
Because the man of the house likes to work in the evenings, some statement lighting was in order. The circular chandelier complements the architecture of the room and fully illuminates the space.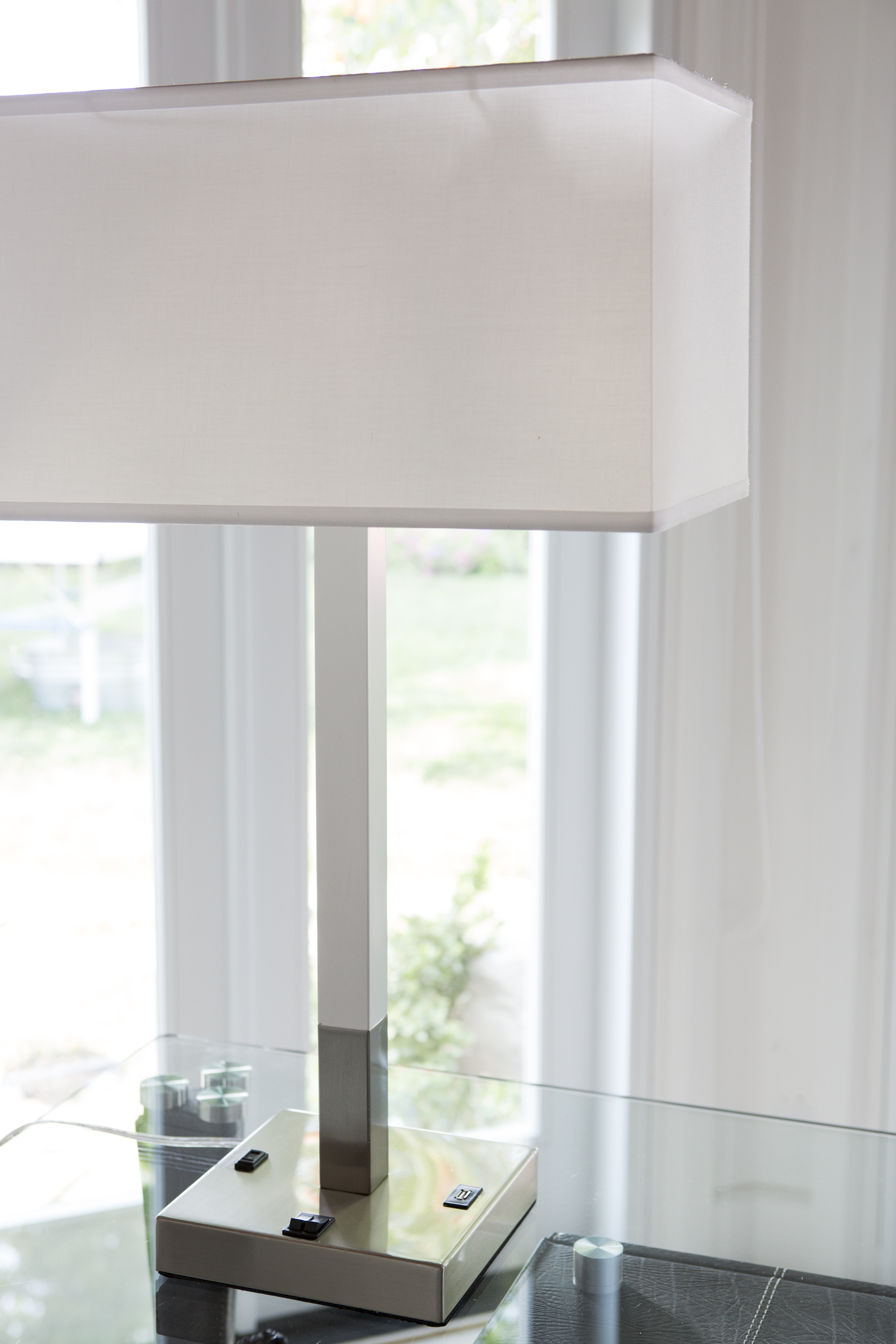 This one is a given, but worth repeating! You have to make the space comfortable and work-friendly. Find a great, stylish chair with good lumbar support that makes it easy to sit in for a few hours at a time.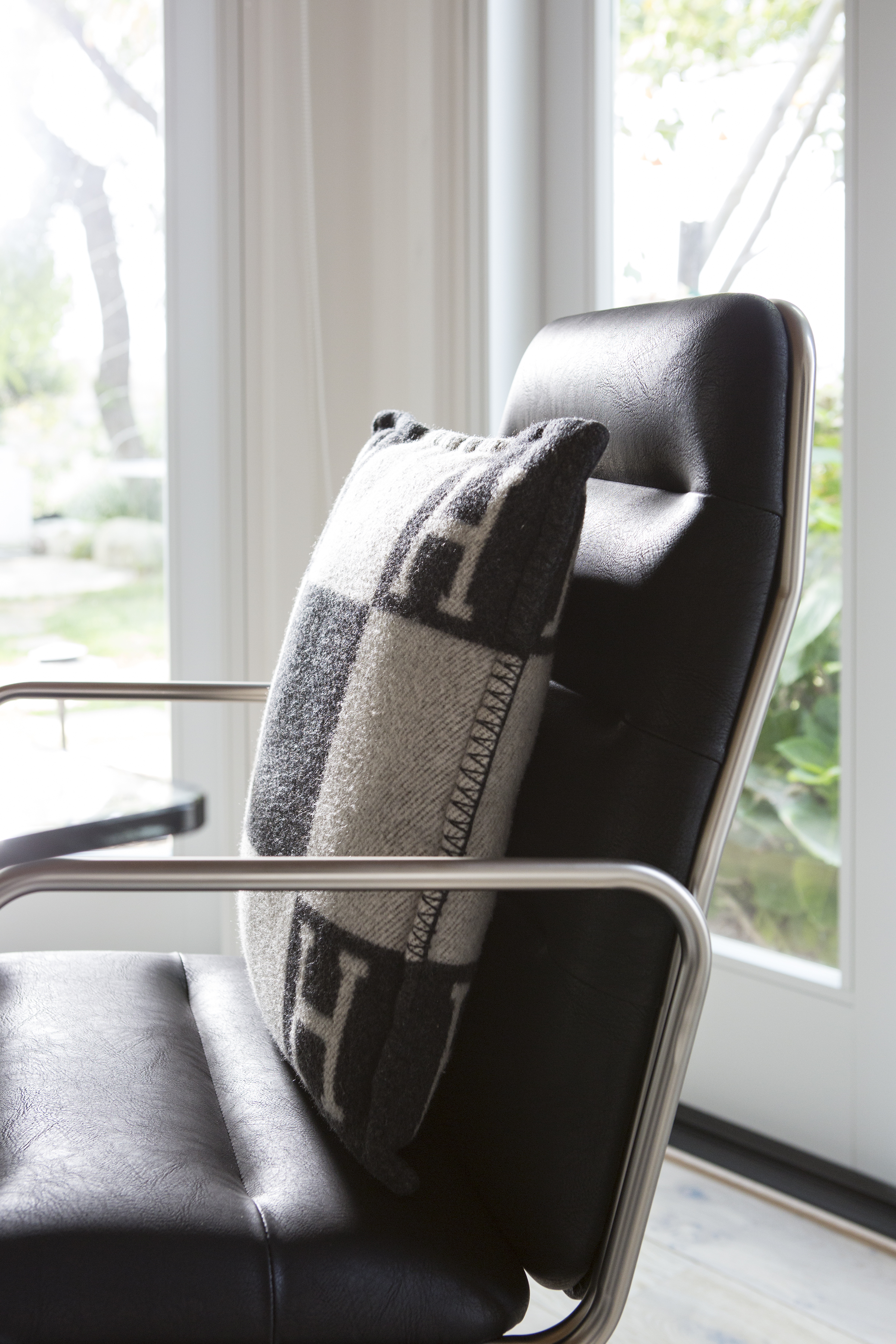 You have to have your workstations set-up and organized to maximize productivity. Flow was extra important in these home offices in an additional way, as they needed to 'flow' stylistically with the rest of the home and the rooms they were attached to. We did this by continuing our bright, airy palette and natural oak flooring and metallic accents in the lighting and accessories.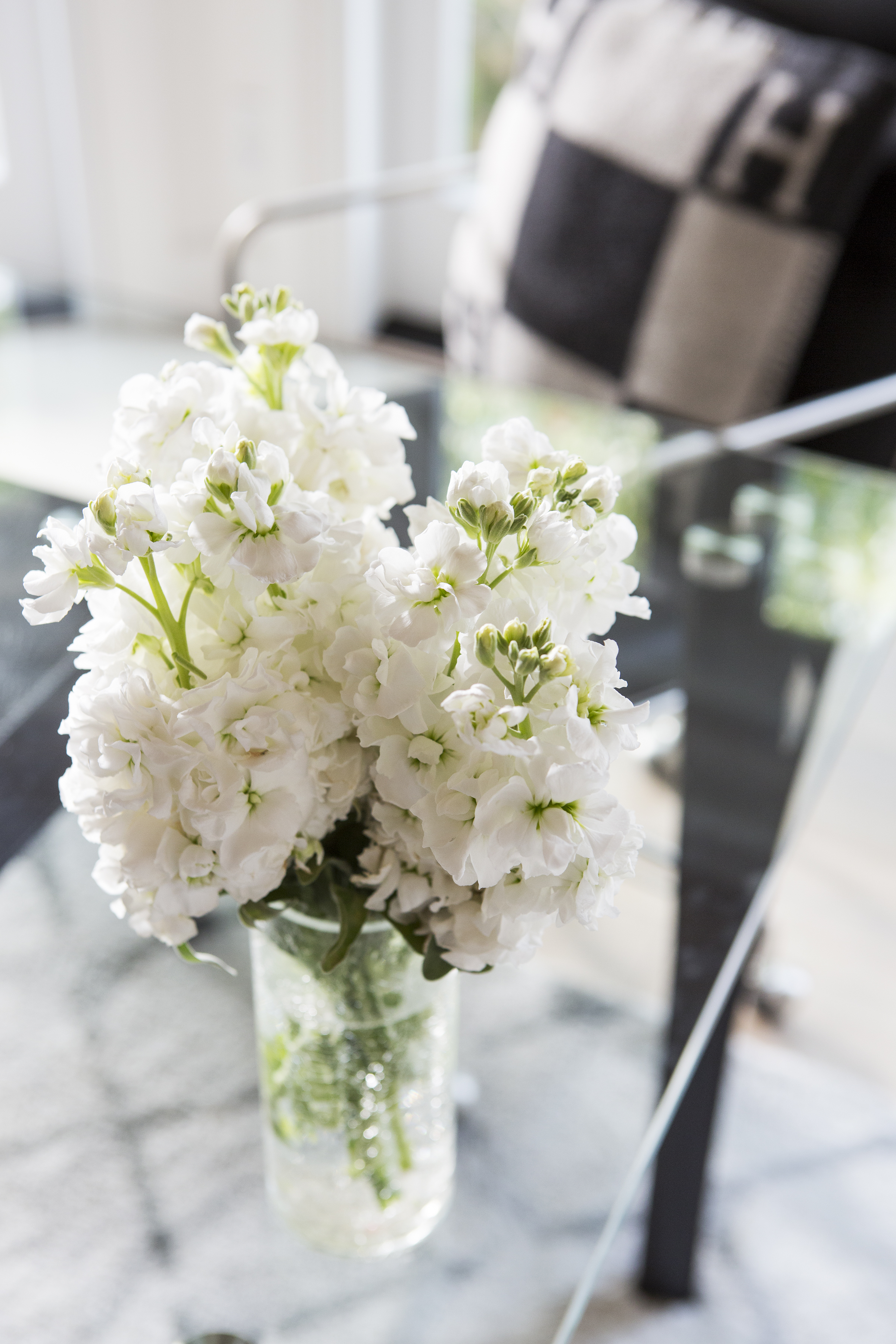 ---
Renovation Inspiration with Lamps Plus
To see more of this home, check out the first episode of Renovation Inspiration, where I walk through the home with my fabulous fashionista client, Lisa Chiang, and she takes us into some of her favorite rooms in the house: namely, her closet! Check it out:
Chandelier Heaven
In the second episode of Renovation Inspiration, it's all about the chandeliers! Where you can install them in your home and how to shop for the right one. Watch now and as always, you can subscribe to Lamps Plus' youtube channel to see the latest episodes as they air: