Burning Man and Coachella. Sound-bathing in Joshua Tree. Clint Eastwood is still making films. Southwest Style: a vacation destination and cultural aesthetic, is getting a millennial makeover and is one of the emerging design trends you can expect to blow up in the upcoming year! 
What's the Plus in Lamps Plus? Lori Dennis explains:
Why We're Loving The New Millennial Southwest Design Trend: It's Sustainable!
Small Space Living Solutions

Indoor Outdoor Living

Cultivates a Sense of Community
https://www.instagram.com/p/B1obr8HFV_Y/
Certainly Not a City, Certainly Not a Suburb…
The sandy Southwest is an appealing choice for millennials to begin settling down, as they generate some buying power and want to purchase their first homes and even second homes (to rent on Air Bnb, perhaps). The desert is far more serene than a bustling city, where millennials previously flocked. But a return to the suburbs, for many, may mean settling when there is still a youthful yearning for adventure – enter the vast desert landscape; a most desirable alternative to the suburb or city.
The Sustainable Southwest
On Instagram, we're seeing lots of accounts for Joshua Tree vacation rentals, and the like popping up. They're all adopting a similar aesthetic: a cross between contemporary resort style (Think: Rat Pack in Palm Springs) and the feminine bohemian style (Think: Free People or Anthropologie catalogue).
https://www.instagram.com/p/B1eehBtBVlw/
Connection & Community:
History and Cultural Influences in Southwest Design Style
The nostalgic and calming aesthetic reflects the lifestyle of Southwestern living: durable, adventure, lots of entertainment and a connection to community and to nature. This region is all about comfortable, communal space. The new Southwest style borrows from the Spanish design style and Native American tribal sense of community. So yes, you'll be sure to find plenty of terra cotta and arched doorways. You'll also see features like farmhouse sinks and communal tables in the larger homes adopting Southwest style.
https://www.instagram.com/p/B1G8BZdlzld/
Large frame windows create a continuation of the desert landscape indoors and out. In this pic, it's like there's no beginning and ending to the vastness of the desert.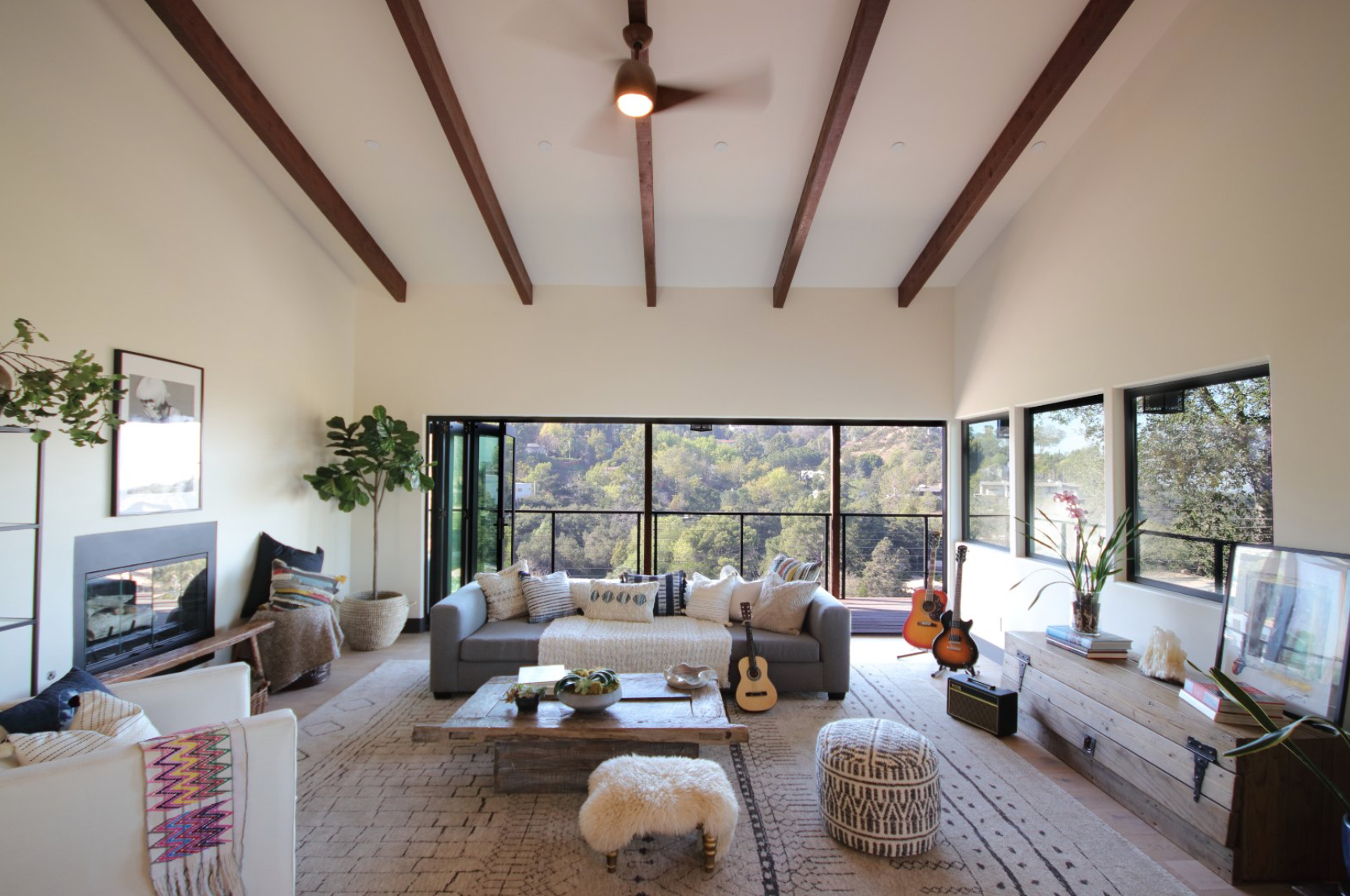 Layers bring in global style and some pops of color. As in this Paso Robles home. This room also has the exposed wooden beams which bring in a rich, natural texture and create a warm visual interest. 
Speaking of texture…
The Desert Indoors: Establishing an Indoor Outdoor Connection
There is quite a bit of crossover between the tiny house trend community and the Southwestern aesthetic. They're spaces designed like tribal communities with vast outdoor living spaces built around fire pits. Today, these are spaces used to host events, often booked out as idyllic wedding venues.  
https://www.instagram.com/p/B1twkq7HhYm/
Outdoor bathing at Joshua tree acres, anyone? Perhaps you could have your own version of this with an outdoor shower or hot tub?
https://www.instagram.com/p/By0l-YYHMfT/
Eldorado Stone tile wall features carry the desert and moutainous landscape throughout the home.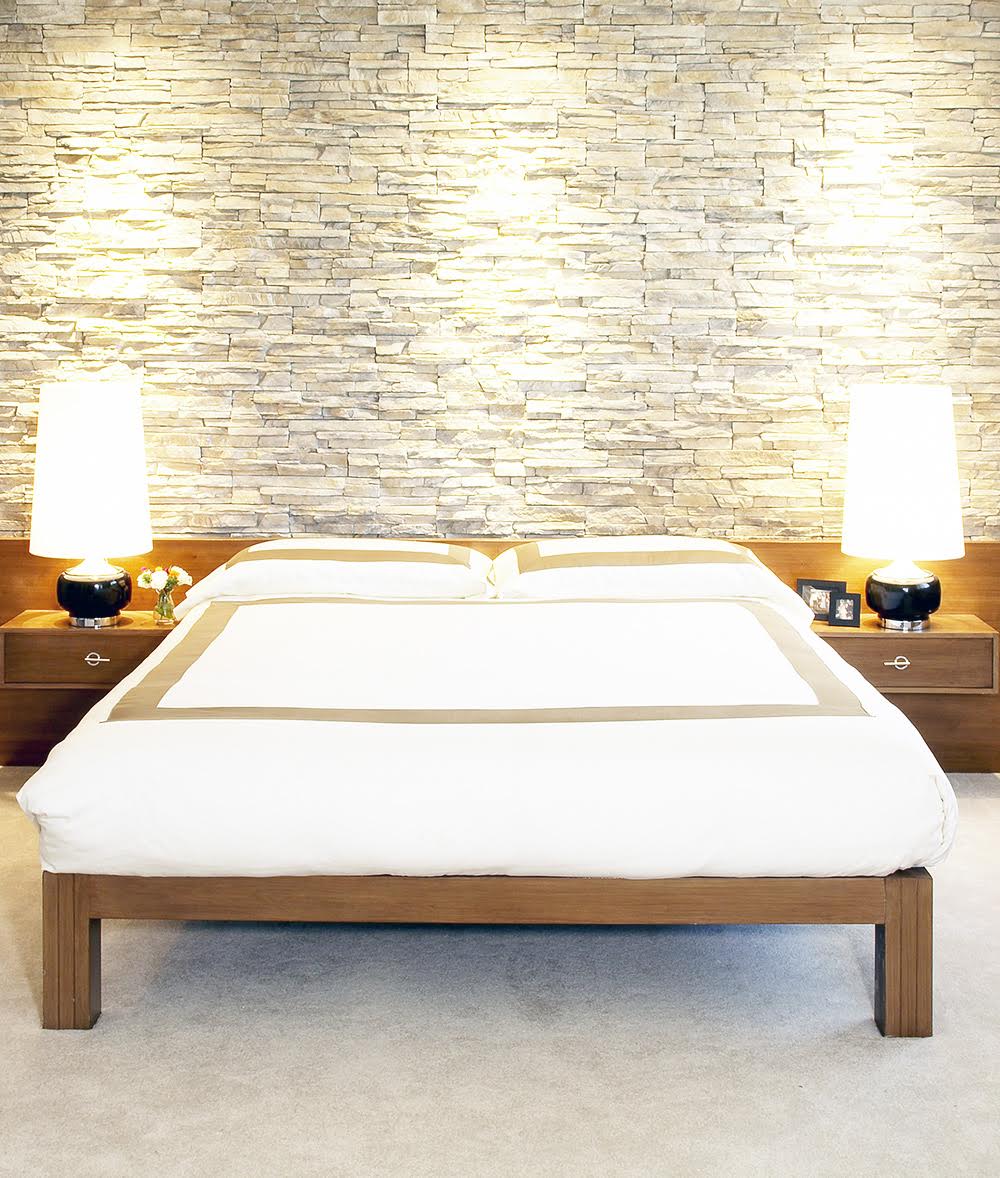 Southwestern Color Palettes can vary, but their hues tend to be soft, subdued. This modern desert oasis bedroom invokes a desert cotton candy sunset with its inclusion of the silky lavender bedding.