Popular in Southern California, Spanish Style homes always have a connection to nature that we can't get enough of! Today on the blog, we're exploring some of our favorite decorative elements of SoCal Spanish style, along with a round up of some of our favorite Spanish homes. First, watch Lori Dennis give a home tour of this Hip Hacienda:
Shop our favorite Spanish revival furniture here.
Indoor-Outdoor Style
From the columns holding up beautiful arcades to the colorful landscaping, Spanish style architecture is characterized as much by the environment outside the structure as inside and on it.
https://www.instagram.com/p/BwxVDVuJ-N1/?utm_source=ig_embed
https://www.instagram.com/p/B2PETVzJb4R/
Wooden Doors and Ceiling Beams
Wooden architectural details add warmth and character to Spanish style homes. In our Villa del Sur project, the wooden door made a strong but subtle statement and added lots of curb appeal – as an added bonus, it also played into the Spanish architectural theme of curves (more on that in a minute).

Wooden ceiling beams are gorgeous and draw the eye upward, and they're a durable, practical structural reinforcement. The painted ceiling detail along with the wooden beams are one of our personal favorite features of this Los Angeles home we designed: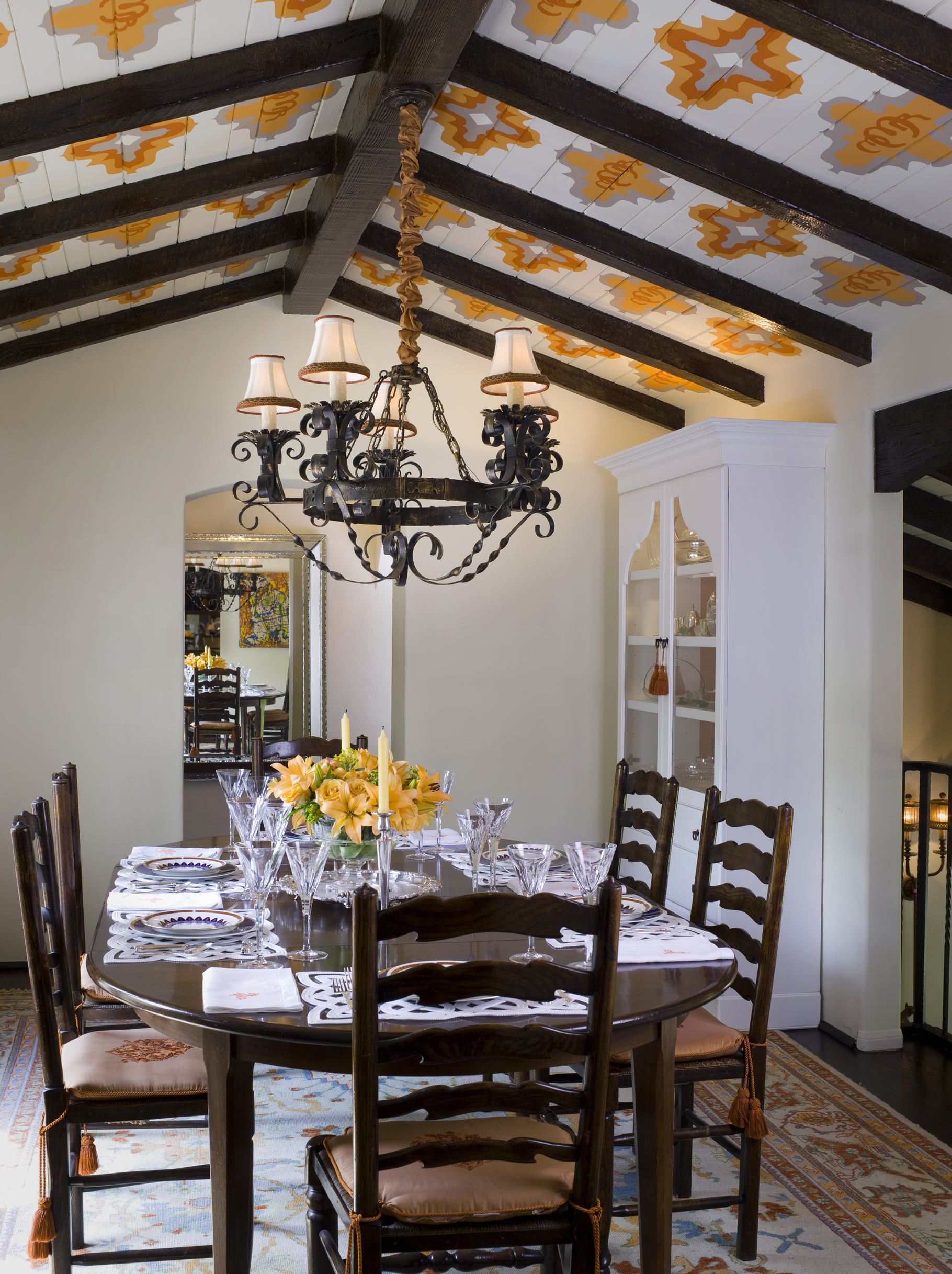 Curves in Spanish Style Homes
As mentioned above: You're going to find lots of beautiful curved shapes in Spanish Style homes. In this home, we created cozy outdoor seating areas on outdoor, curved concrete benches and accessorized with colorful indoor outdoor pillows.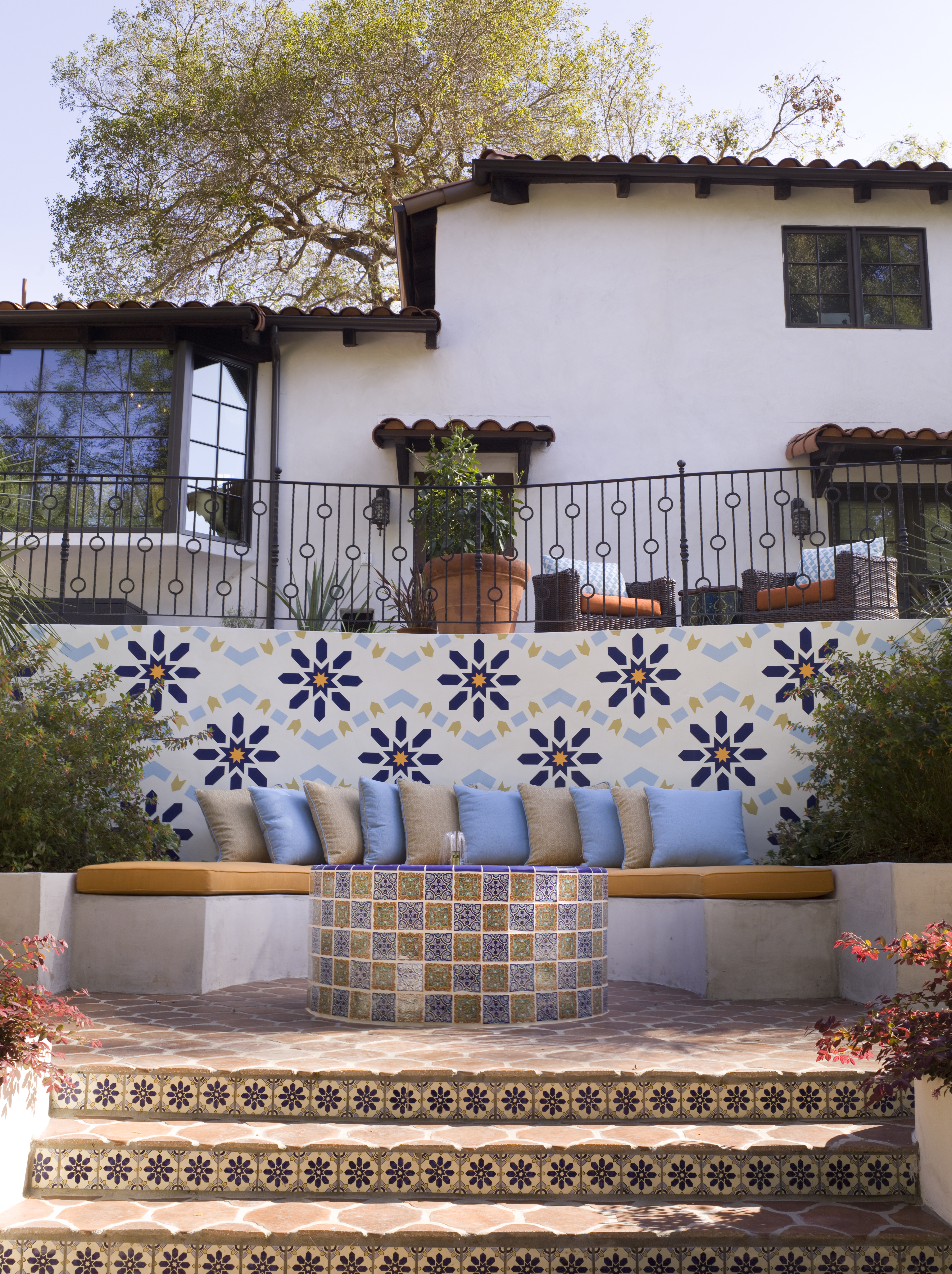 The terra cotta roof, water feature, gates, and furniture all continue a curvy motif throughout this home.
Vibrant Color Schemes
We love when homeowners embrace the vibrant, exciting color palettes indicative of Spanish style.  This California Casita music room from hacienda chic is the perfect example of balancing all the elements of Spanish design style.
https://www.instagram.com/p/BzYMWGCpwyc/
On this outdoor patio, we embraced an energetic color palette with durable performance fabrics and a naturalistic motif on the drapery.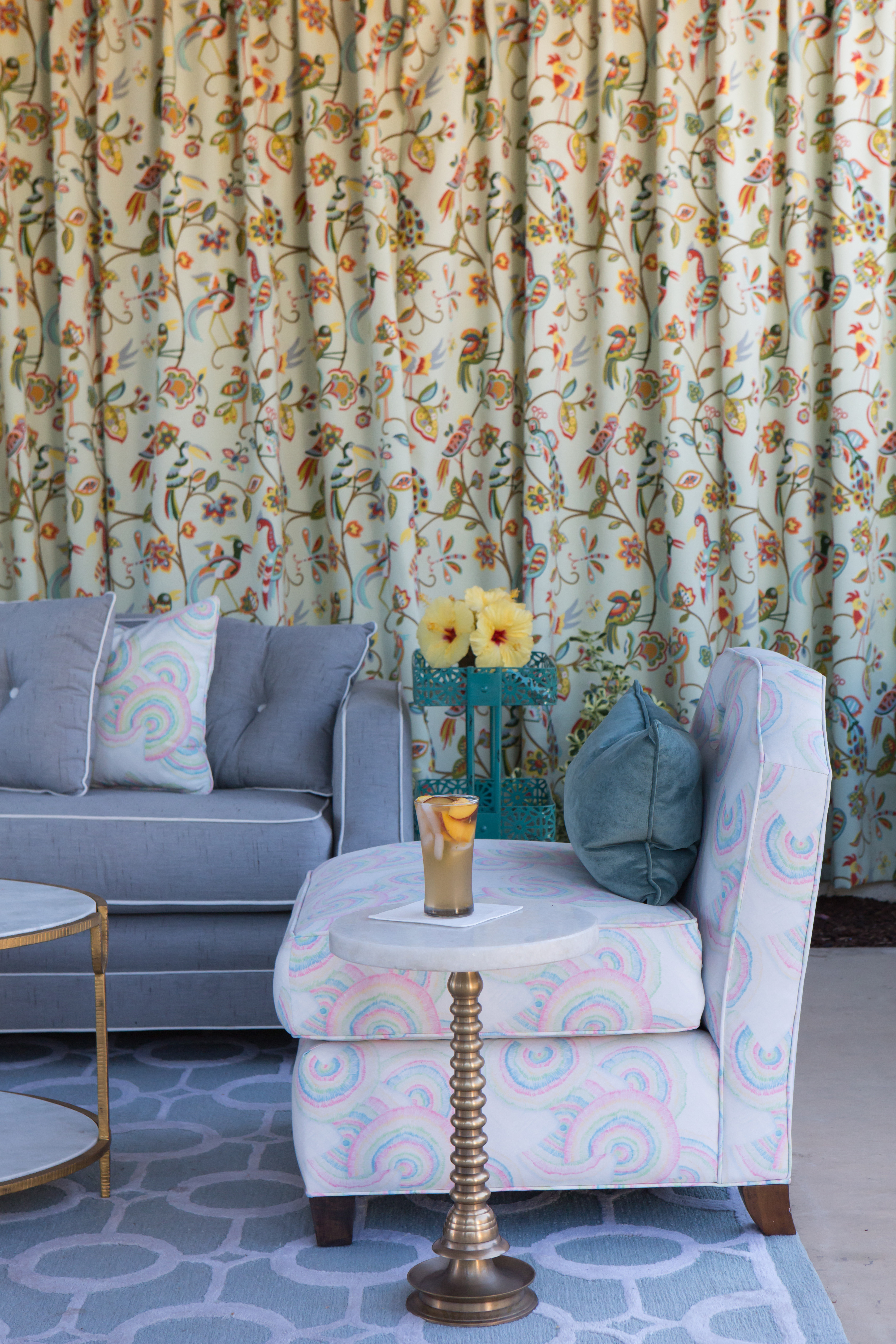 Painted Ceramic Tile
If you know us, you know we LOVE a ceramic tile and getting creative with all the customizable color and pattern options! We created a warm welcoming entry way with this electric Villa Lagoon tile in a sunshiney blue and yellow color way.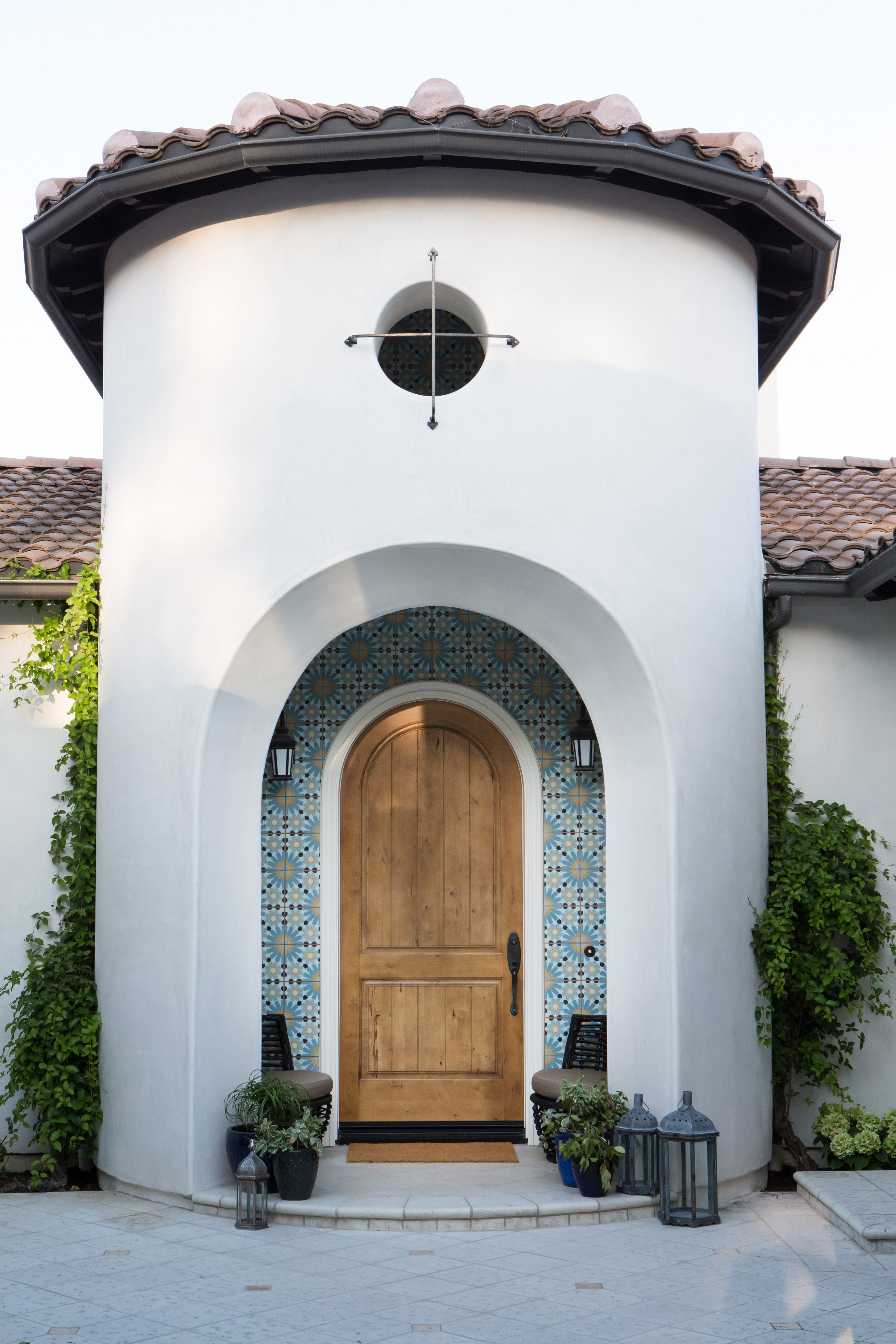 Antique and Distressed Wooden Furniture
Wooden furniture is elemental in grounding the Spanish Revival design style. Here, an antique wooden desk and chair characterize the space's refined elegance.: