A Sense of Home
Along with our friends at Lamps Plus, we teamed up with A Sense of Home organization to help those who have aged out of the foster care system. We just finished furnishing our first project with them: a two-bed, two-bath apartment. See how it all came together here:
Lamps Plus totally hooked us up – lots of furniture and decor for the kids' and mama's room, wall art, and, of course, lighting! We rounded up friends from the design community – Deb Longua from DLZ interiors, Roy from SoCal  Contractor and some other good friends, who volunteered their time and energy to install this home!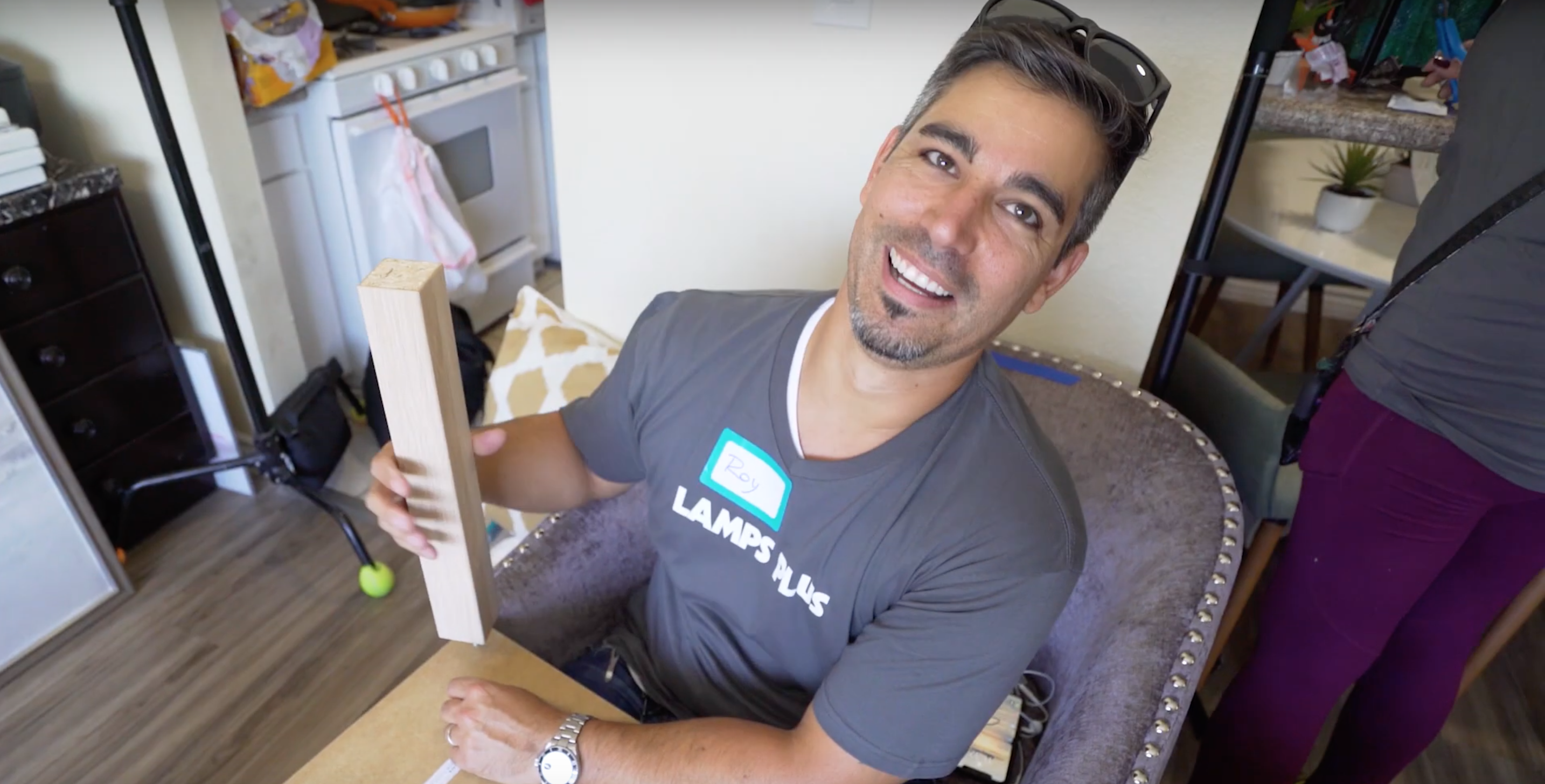 We worked with a group of other fabulous volunteers to put together a home for this deserving family.  One of the sweetest things happened when we were done, the little girl gave every single person a hug and said "Thank you, this is the greatest day of my life."  It meant a lot that we were able to give her a sense of worthiness, a feeling I hope she'll carry with her throughout her life. 
TedX Santa Barbara
It's amazing we were able to come together and transform the life of this family. But the buck doesn't stop there. Living in Los Angeles, we're constantly confronted with the homelessness epidemic, made worse by the lack of resources people face as they age out of the foster care system. 
https://www.instagram.com/p/B4LZAPqFBYw/
With so much construction and development popping up all over the city and homes sitting empty, this shouldn't be the insurmountable problem that it is. This past year, we've been looking into all sorts of possible solutions to bridge that gap. That's why in just two weeks, Lori Dennis will be taking the stage at TedX Santa Barbara to share our findings. She'll be discussing an unexpected solution for how to solve homeless for a large part of our population- hint, it has to do with our work with a Sense of Home and Pen and Napkin. 
Answering the Big WHY? Is a Four-Part Balancing Act
It's becoming increasingly important to us that we keep defining our 'Why,' when it comes to the way we spend so much of our time: working in luxury design. This December, Lori Dennis will be speaking at the digital Designers on Social Summit about creating your life roadmap, enriching the four cornerstones to cultivate a fulfilling life. Learn more here and register to watch the lecture online for free.