This post was sponsored by Stearns & Foster. All opinions are my own.
Beyond 1000-Count Sheets: Investment Pieces for Your Home
When it comes to creating a luxurious bedroom, we often turn to inspiration from our favorite hotel rooms for some truly quality style. Here is what's worth investing in to elevate your bedroom at home:
#1. Focus on the Windows
We love letting in natural light, AND having some control over it to ease into the day. It's incredible the way beautiful new, energy-efficient windows can elevate your home's interior and, of course, optimize your view if you have one! After that, the next step is getting some gorgeous window treatments in there. We love designing custom window treatments for our clients, always with some black out lining for the bedroom to make sunny LA mornings a little softer on the eyes. Bonus points if they open and close electronically, like in our favorite hotel rooms!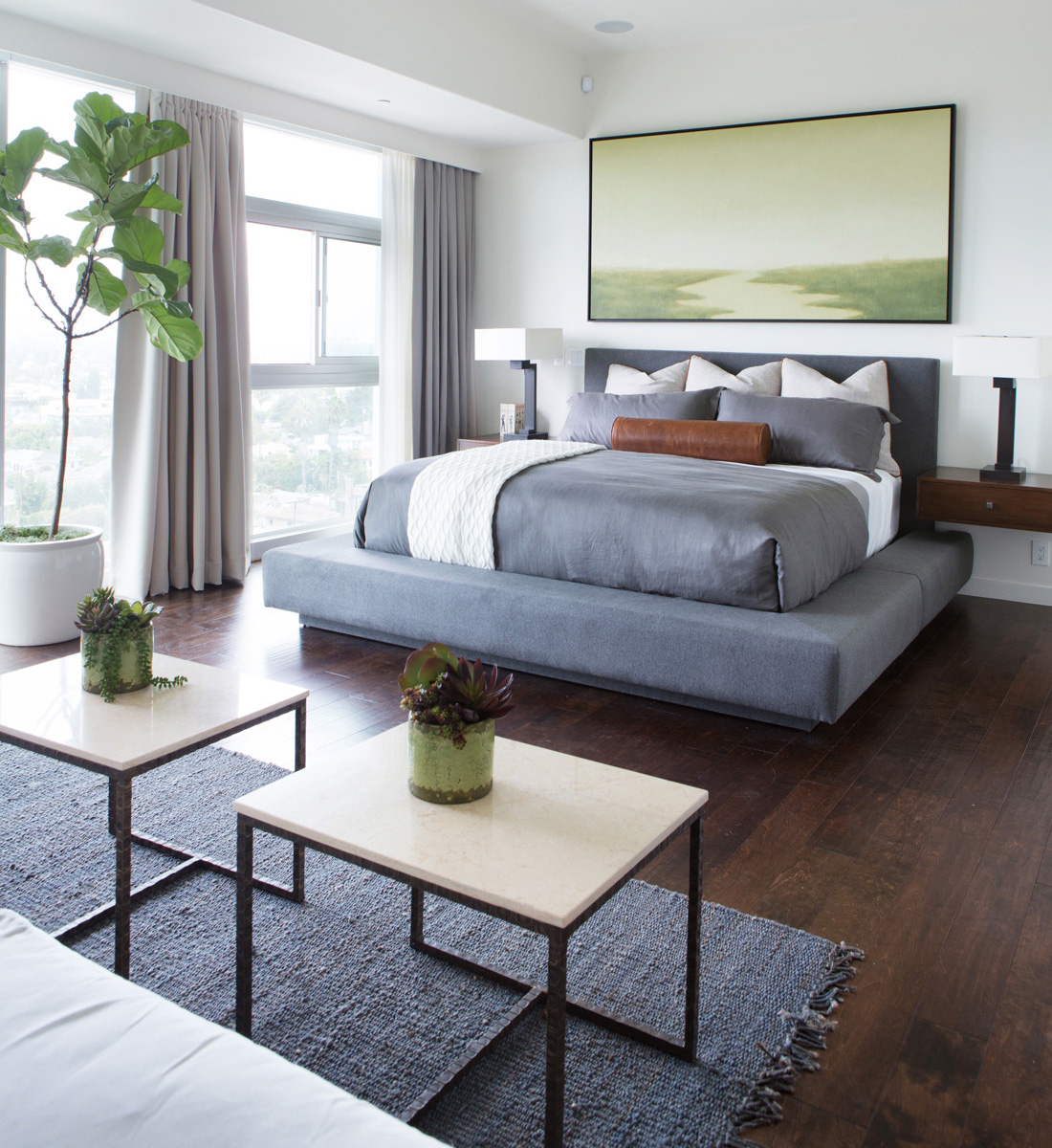 #2 Layered Lighting
Next, when it comes to artificial lighting, invest in quality fixtures with LED lighting that are made to last and will add some sculptural sparkle to your space! Be sure to include ample task lighting in the bedroom – on bedside tables and seating areas. 
#3 Your Mattress
The bed is really the main event, after all! So let's shine some light on some of our favorite mattresses. Stearns & Foster is taking over for a reason– their handcrafted quality mattresses are unmatched. When we were looking for a new mattress for our bedroom, we shopped around a lot for the perfect one. I was tossing and turning throughout the night and my husband started having shoulder pain for the first time in his life. We needed a new mattress stat– and we were going to be picky about it! We landed on the fabulous Stearns & Foster Lux Estate Hybrid mattress and, you probably see where this is going: I am sleeping through the night and my husband's shoulder pain has disappeared. I truly cannot recommend them enough! 
https://www.stearnsandfoster.com/mattresses/reserve/v/314/
Lux Estate Hybrid Pollock
https://www.stearnsandfoster.com/mattresses/lux-estate-hybrid/v/285/
https://www.stearnsandfoster.com/mattresses/estate-rockwell-es4/v/221/
#4 Art
We've always been proponents for investing in beautiful works to adorn your walls with that make you smile. Sometimes homeowners save their "best" art for dining rooms or formal living rooms that don't get used nearly as much as the bedroom. Put some art you love in the bedroom so it actually gets the use it intended! Especially if it's Bluechip – the value stays the same whether it's in your bedroom or dining room 😉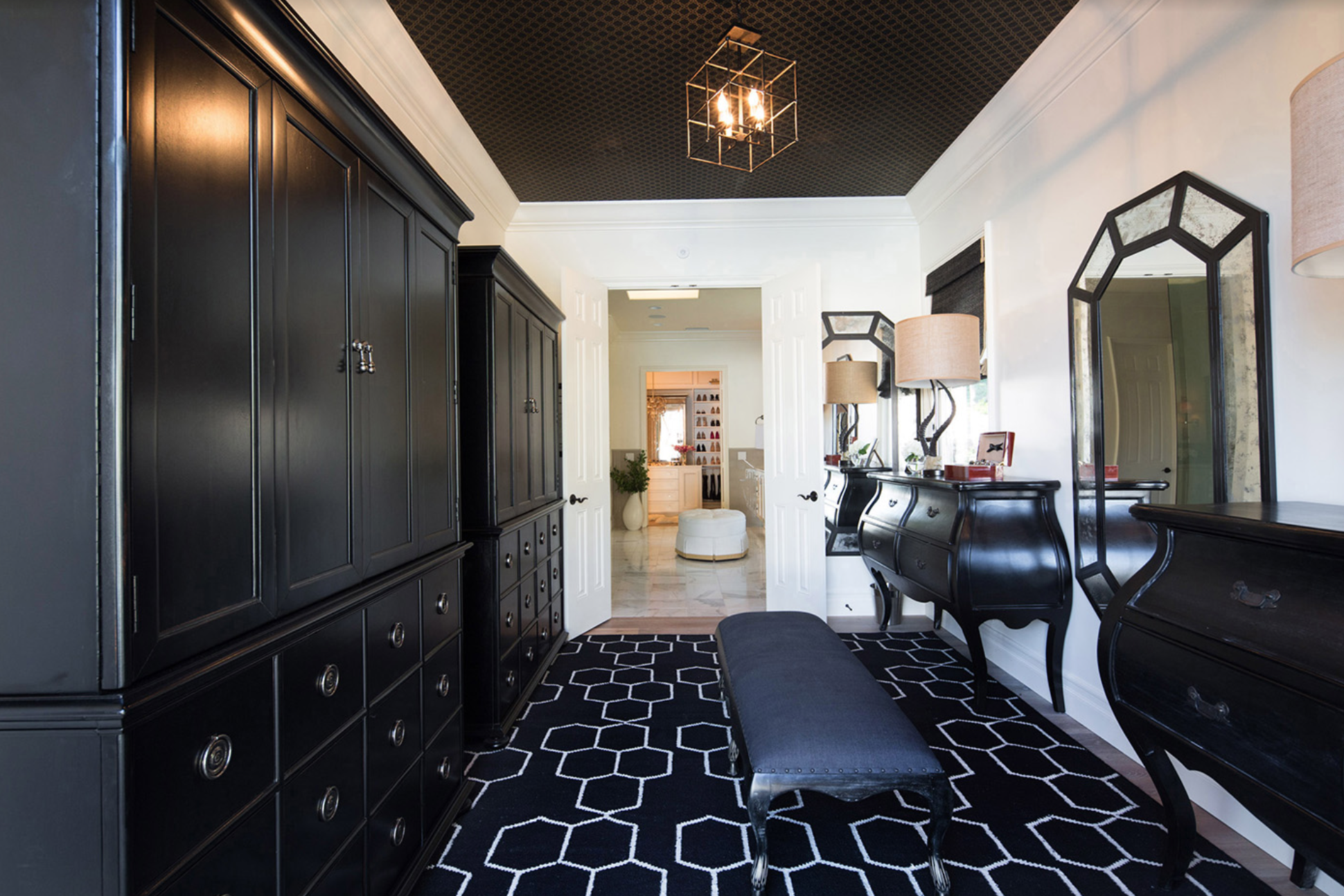 #5 Custom Storage
If there is something that is guaranteed to ruin a gorgeous home design, it's clutter! You can invest in all the beautiful pieces and luxurious textiles, but at the end of the day if you haven't utilized your storage space well, the space won't feel very luxurious at all. We can't emphasize enough how much we love closet organizers, especially customized solutions. Investing a little more up front here also saves you in the long run because you'll be less inclined to buy what doesn't fit in the space!