Keep yourself, your home, and the planet clean! Today on the blog we're running through all of our sustainable hand, body, and dish wash recommendations. We're starting with our personal favorite budge-friendly options and home cleaning products, to cover all bases! So without further ado…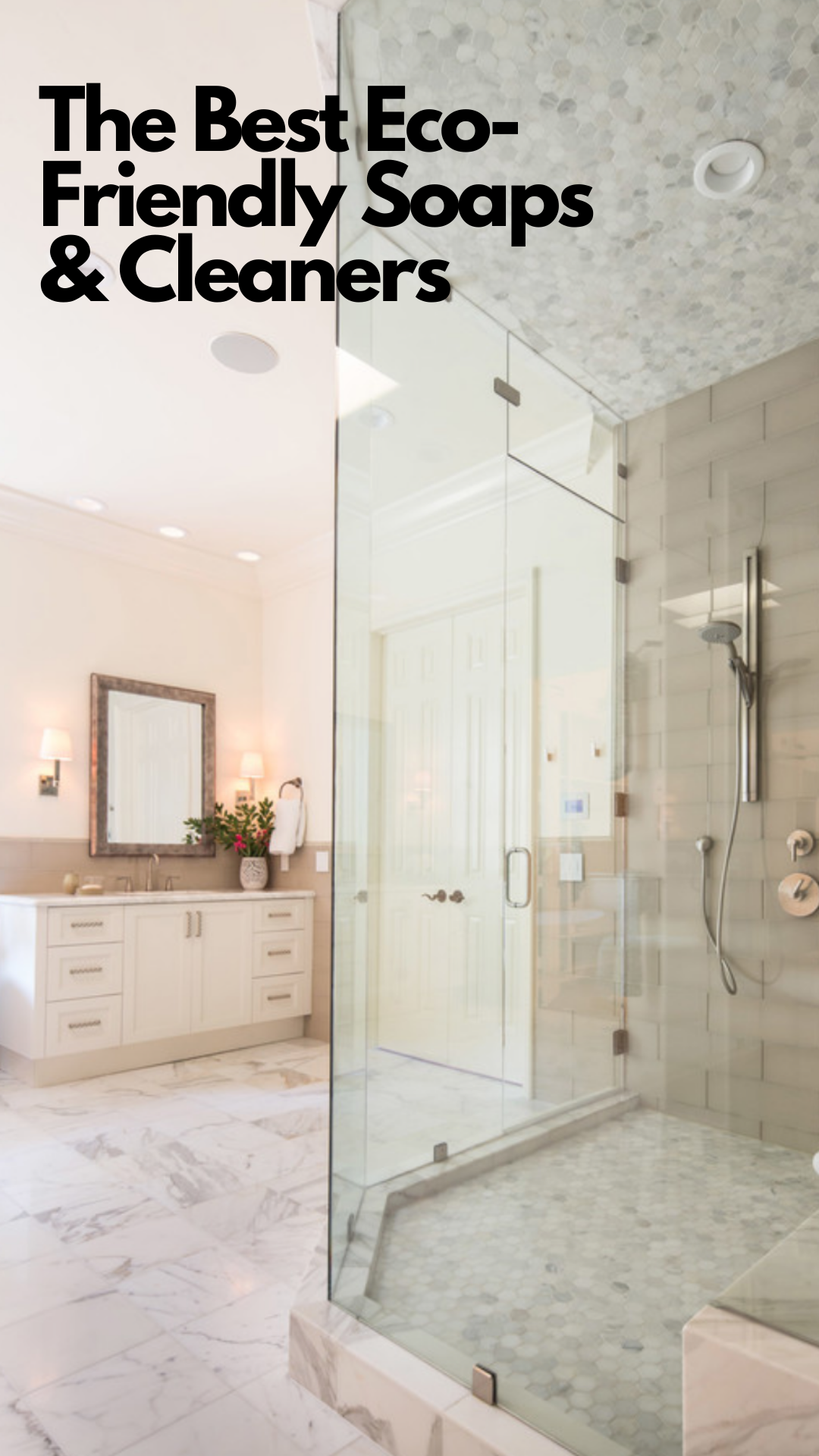 What Are the Best Eco-Friendly Soaps? And What Are the Best Budget-Friendly Hand Soaps?
Back in the day, green interior design was synonymous with luxury design, but no longer do the two necessarily go hand in hand. These are some of the best eco-friendly hand soaps on the market that you can pick up in your local grocery store and they won't break the bank.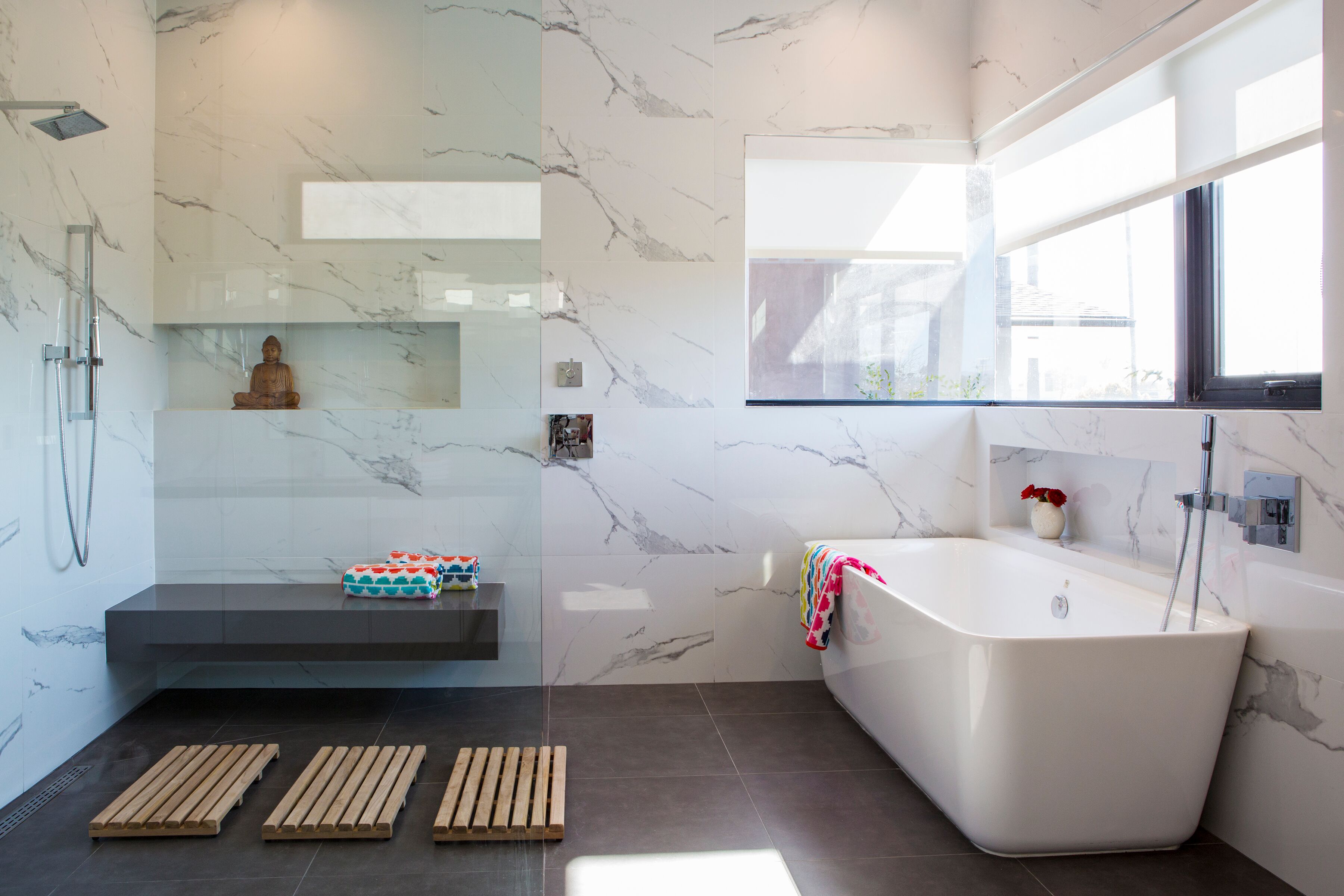 Beyond the soaps and cleaning products, here are some other green swaps you can make to keep your bathroom eco-friendly.
What's Better: Bar Soap or Body Wash?
Bar soap is simple and often cheaper and certainly does the trick. With that said, they're often drying on the skin – so finding the right one is crucial. But because they use less packaging, they're generally greener than body washes, especially those packaged in plastic. The more you can eliminate single-use plastic, the better! If you're going to buy bottled, op't for glass bottles, which are easier to clean and refill anyways.   
Lori Dennis – DIY Hand Sanitizer from Lori Dennis on Vimeo.
What are the Best Eco-Friendly Kitchen Cleaners?
Keeping your kitchen clean is not just about disinfecting surfaces, it's also about keeping the spaces around your food clean – that's why biodegradable products are even more important. In addition to the cleaning products you use, there are a number of other ways to design an eco-friendly kitchen, which we wrote about here.
Martha Stewart's Clean line (

www.marthastewart.com

) offers fragrance–free, plant-based cleaning products. They work well and won't break the bank. 

Bona (

www.bona.com

) sells a wood floor cleaning system that is water-based, nontoxic and pH neutral. In addition to being a great gentle everyday cleaning system, unlike a Swiffer-type product, their mop heads are not disposable and can be cleaned in the washing machine.

Nat-ur (

www.naturbag.com

) sells kitchen and yard trash bags made from resins, which are annually renewable, ecology sound substitutes for petroleum-based plastic products. They've replaced nearly 100 percent of the petroleum-dependant additives used in traditional plastics with bio-based materials such as corn, wheat, tapioca, and potato starch.

Twist (

www.twistclean.com

) sells a "Dish Dumpling" sponge, made of cellulose and agave, is biodegradable, unlike polyurethane sponges.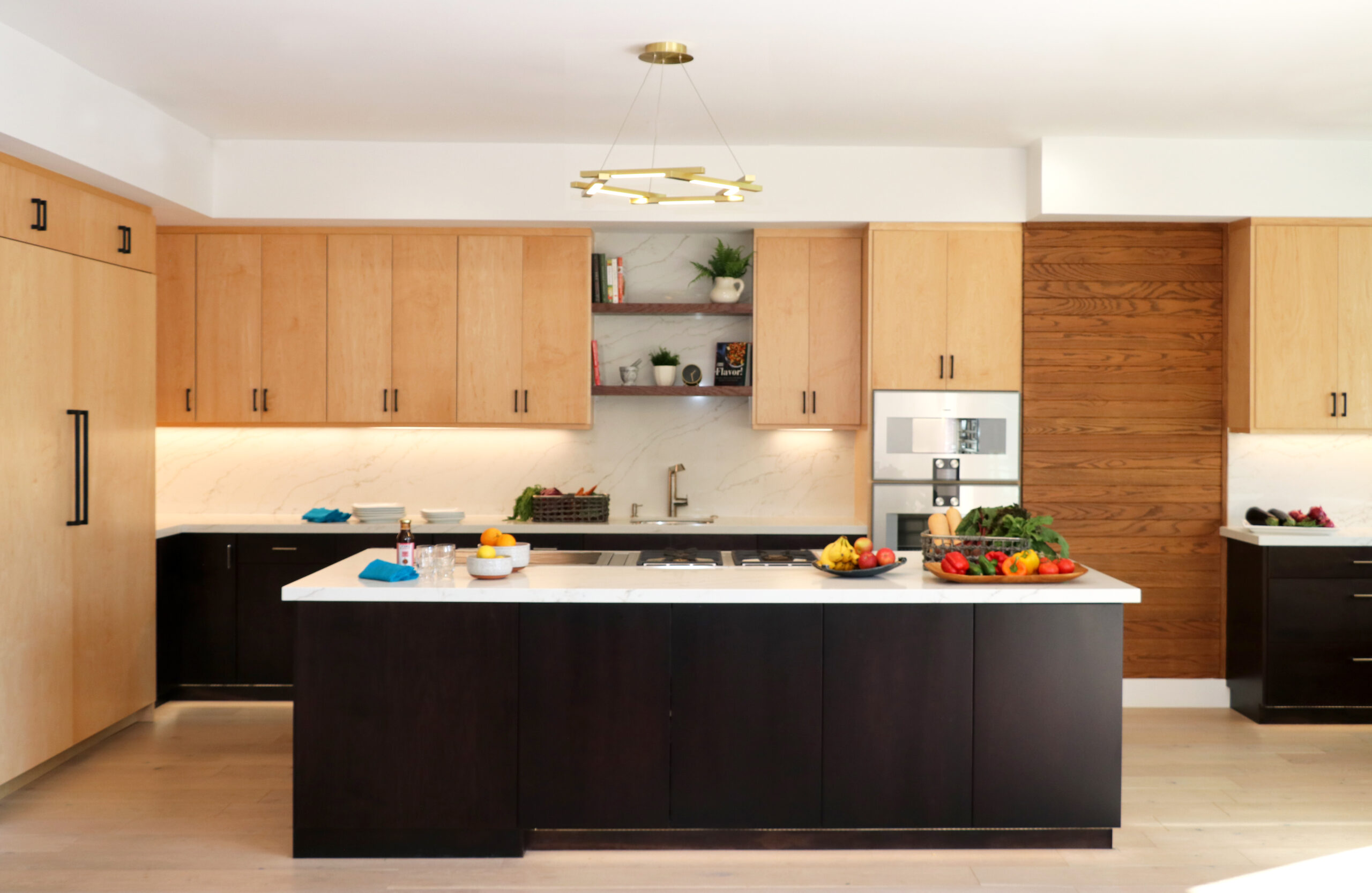 How to Know if Soap is Eco-Friendly?
If you're uncertain if something is okay to use check for this wording on packages: phosphate-free, vegetable-oil-based, no dyes, fragrance-free, biodegradable, non-petroleum-based. If you can purchase cleaners in a bulk size and refill smaller containers it saves the need to extract materials, manufacture, and then dispose of them. Forget antibacterial soaps and stick with these great smelling, eco-friendly brands.  
Even More Home Cleaning and Improvement Resources
Last week we published the checklist we use for complete deep-housecleaning – check that out here.
Craving a little more zen in your life and home? Give this post a read.