The first sight of Spring is an automatic mood booster, and our homes tend to reflect how we feel. Or vice versa! The subtle change in sunlight and warmth makes us desperate to dust off the heaviness of winter.  And now is the time to freshen up the home to match the light, airy and optimistic feeling of the season!  With so many ways to create special touches, from colors to decoration, we're sharing the Top 5 Simple Steps for a Spring Home Refresh.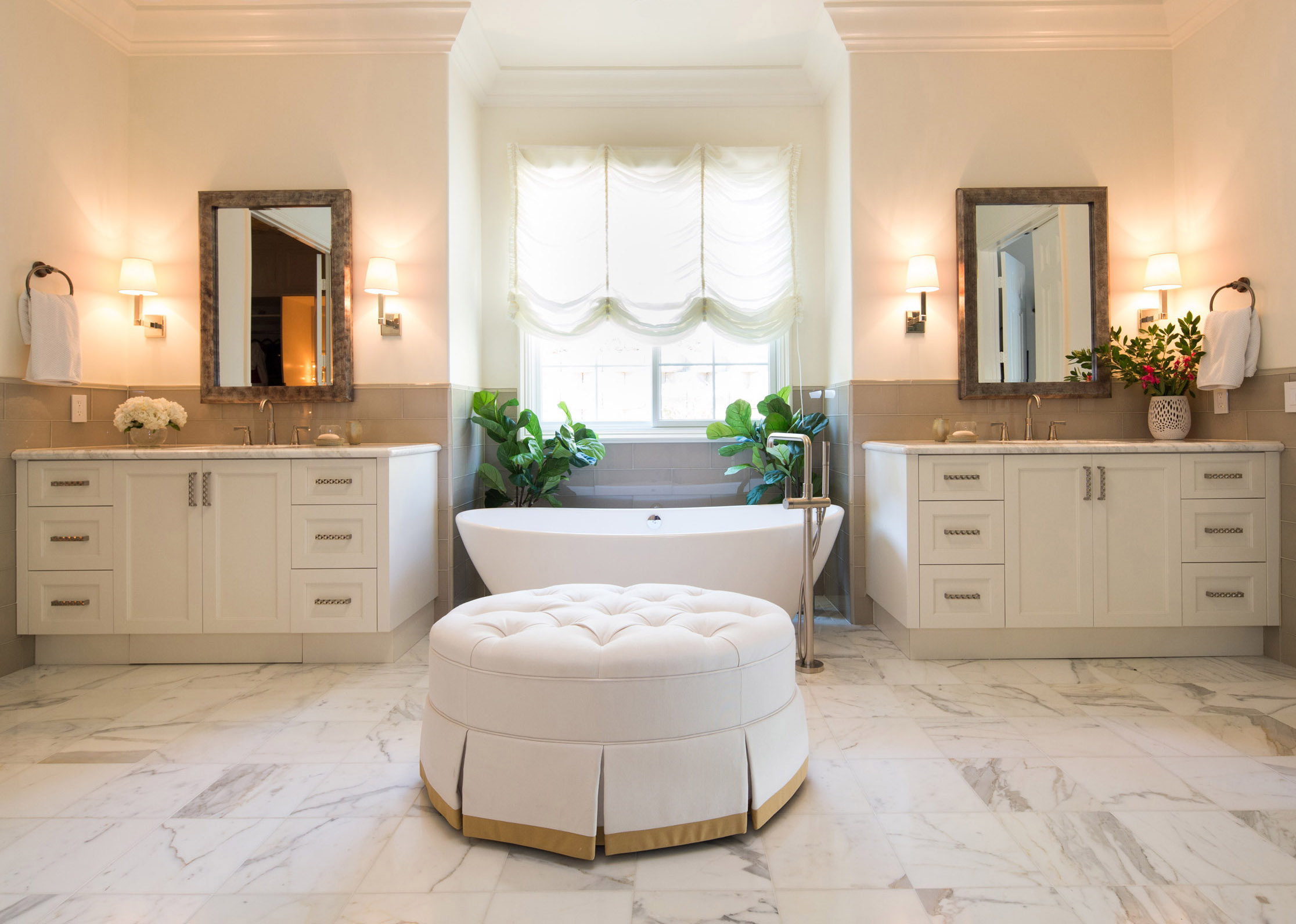 Doesn't it feel like Spring is the unofficial New Year? 
After Daylight Savings Time switched forward and we're heading towards Spring Equinox, we have a whole new look on life!  I don't know about you, but my mood starts to lift as soon as the baby birds start chirping and the scent of flowers fill the air.
With the spring season comes an oomph in motivation to clean up around the house and make it feel fresh again.  And it's easier and more affordable than you might think!  Take a step back, look around at your home, and start small with a few simple changes for a Spring Home refresh.   
Top 5 Ways to Freshen Up Your Home for Spring
1.  CLEAN UP & CLEAR OUT
It's time for Spring Cleaning! 
Open up the windows, grab the non-toxic cleanser and play some motivating music to get you moving.
For starters, clear off surfaces, swap out all your decorative items and collect your piles for donation.  When a space is de-cluttered and cleaned off, it's much easier to see what's possible.  How do you want your space to look and feel like this year?
Don't forget to fix or toss anything that's broken or boring. (Thank you Marie Kondo for reminded us to ask ourselves if something "Sparks Joy.")
For more housecleaning help, check out our previous post on the Ultimate Spring Cleaning Guide.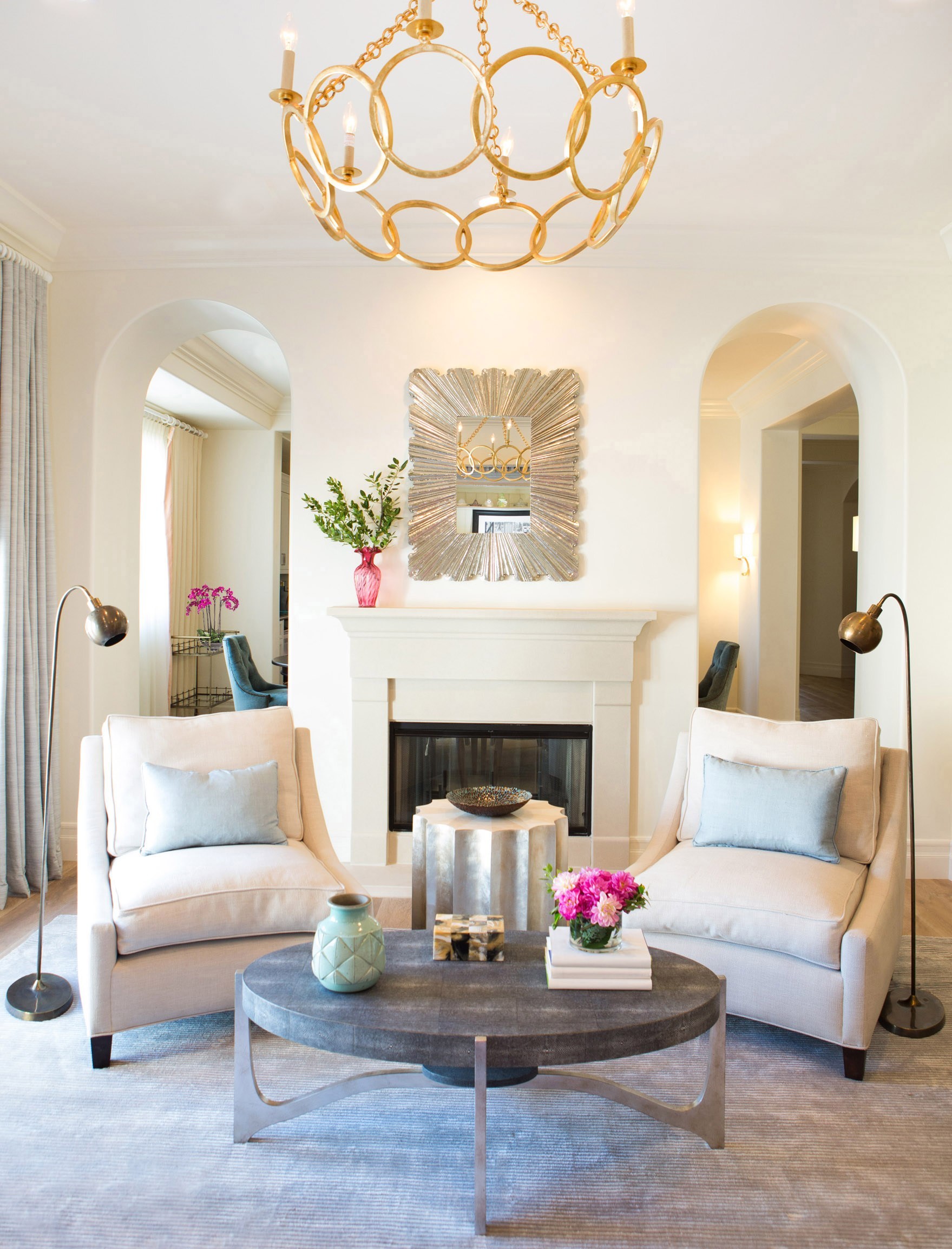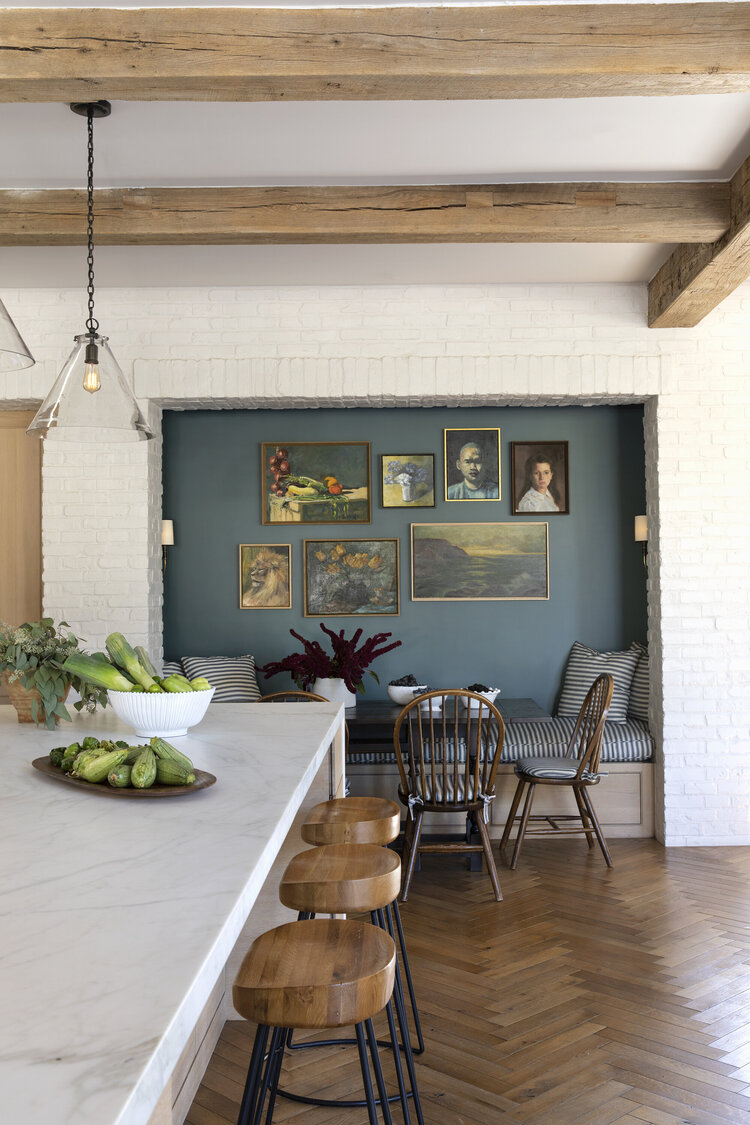 2. FRESH COLORS
for a Spring Home Refresh
Nothing feels more fresh than a new coat of paint, along with spring colors like green, sunny yellow or blue green teal.
Of course, we always love the clean and classics of earth tone neutrals like white, beige or warm grey as a backdrop. Pair it with a light wood on floors, cabinetry or beams to make your home feel comfortable, warm and grounded. 
If you're looking for a new accent color, we're in love with Benjamin Moore's 2021 Color of the Year, Aegean Teal, shown beautifully in this kitchen by Eric Olsen Design.
Introduce more color to a room through art, fresh food or plants, and decorative accent items like pillows or rugs.
For more color inspiration, check out our previous post on the Latest Color Trends for 2021.
3.  LIGHTEN UP
Lighten up any space by switching out dark and heavy bed linens for something light and bright.
Bedding like clean white sheets and a duvet are a great base for a spring home refresh.  Add (or rotate by season, wink-wink) colorful pillows or a throw blanket at the edge of the bed.
Speaking of light, one of the best ways to help transform any room is to change the decorative lighting.  For example, this woven pendant light really sets the mood for a relaxed bedroom.  
We love lighting so much that we talk all about it on our videos, Renovated Rental House Lighting Tour.
For more ideas, check out our post on Simple Spring Bedroom Refresh Tips.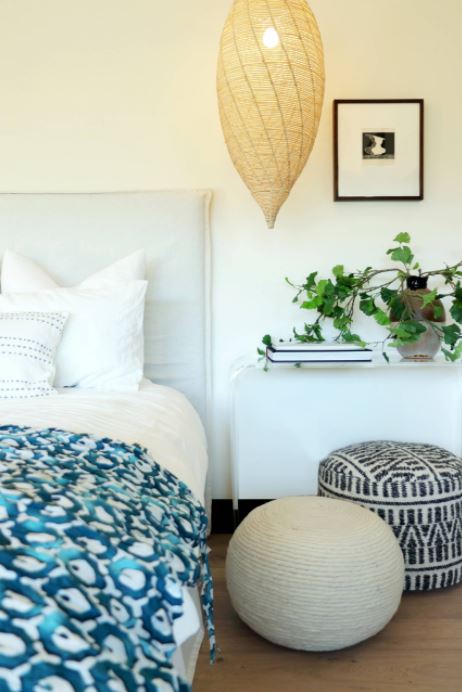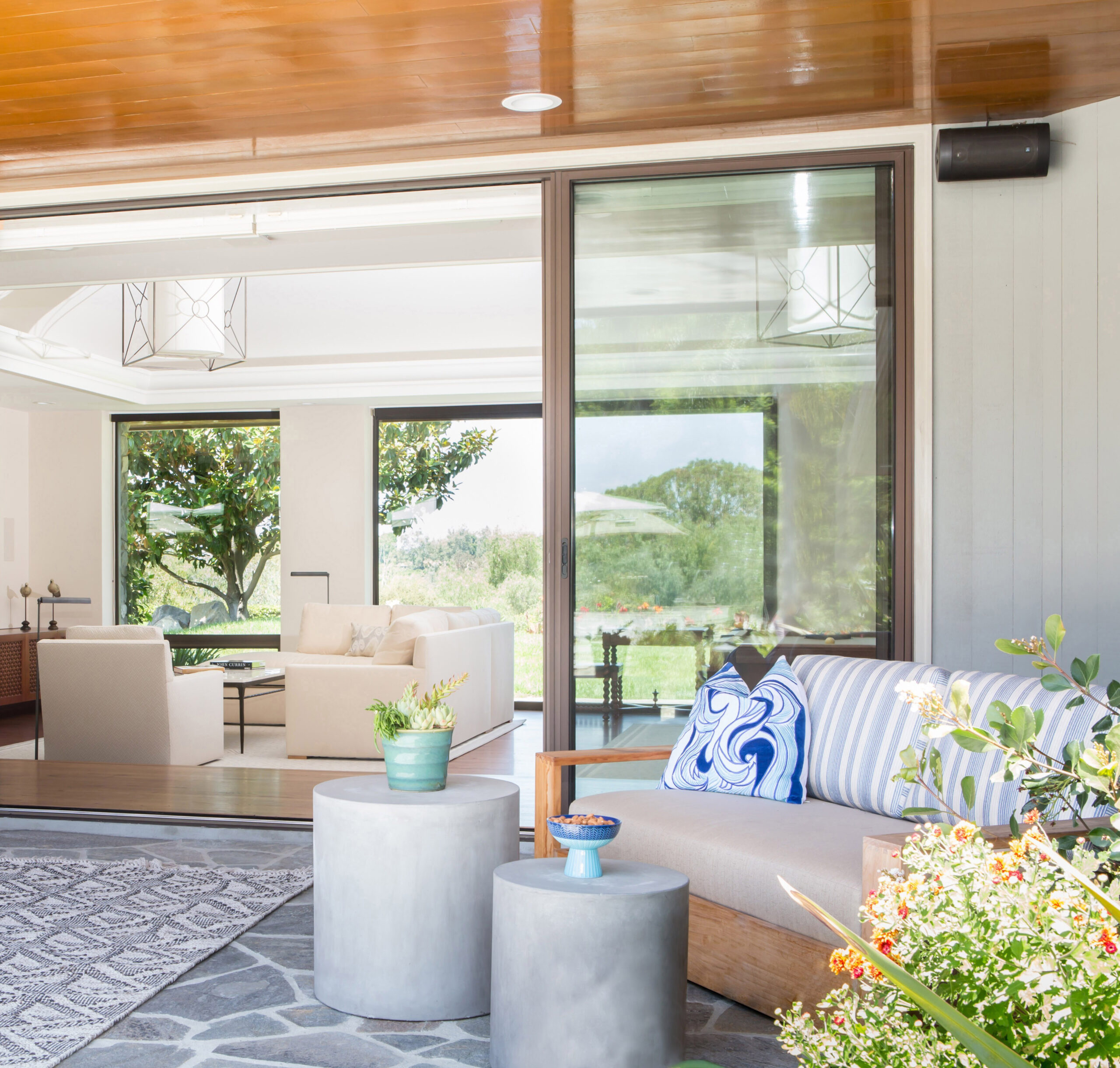 4. OUTDOOR LIVING
Finally, the sun is out and we're ready to enjoy that indoor outdoor living! 
Having a sitting area just outside the house really helps to expand the living space. 
Of course, big picture window sliding doors or nano / accordian doors are perfect for creating the flow from the inside to the outside.
Use some colorful bowls and pots that add to the fresh feeling of Spring at home.
5.  FRESH PLANTS
Now that Spring is here, it's time to freshen up the entry to your home so that it feels welcome and inviting. 
Head over to your local nursery and gather a few potted plants in various sizes along with path toward the front door.  Are flowers your thing?  Add or re-plant perennials that will instantly add more color and life to the curb appeal of your home. 
New outdoor furniture and pillows can really spruce up your front door and make guests feel welcome.  Don't forget a new mat!
Need a little 411 on how to take care of your house plants? Head over to our popular posts HERE and HERE