If the past year has taught us anything, it's our need for multi-use spaces at home where we can do it all – Work, Play, Cook, Eat, Rest, you name it.  Get inspired by these creative multi-purpose room ideas for spaces that either sit empty or have a lot of action going on.
Taking advantage of unused rooms or creating multi-purpose spaces can be a challenge at first, but don't worry!  You don't have to let a room sit empty, or plan to add square footage to your home because you think you don't have enough space.   
Maximizing your current space, or living in a smaller home is a great way to live green.  Let's think about it. You're physically using less space, which means you're using less resources (and spending less moolah!) on building materials, finishes and furniture.  All of these items produce a ton of pollution and waste during construction and transportation (and sadly, ultimately demo in a few years).  Plus you'll use a lot less energy for cleaning, heating and cooling.
IDEAS FOR MULTI-PURPOSE ROOMS
Now more than ever, we realize that designated rooms that we use for only one reason are out of style and perhaps even impractical – that includes your Kitchen, Dining and Living Rooms.
"Finding creative solutions is far more rewarding and environmentally responsible than spending money and buying unnecessary things."
– Green Interior Design by Lori Dennis + Courtney Porter
SHOP AT HOME
Put the credit card down.  Before you buy anything, take a trip around your home and try to reuse what you already own.  This is one of the easiest and least expensive ways to go green. 
Move furniture and decorative items around from one room to the other.  Open cupboards and drawers.  Look at items on shelves or in closets.  Something may take on a whole new life when you move it from one place to another.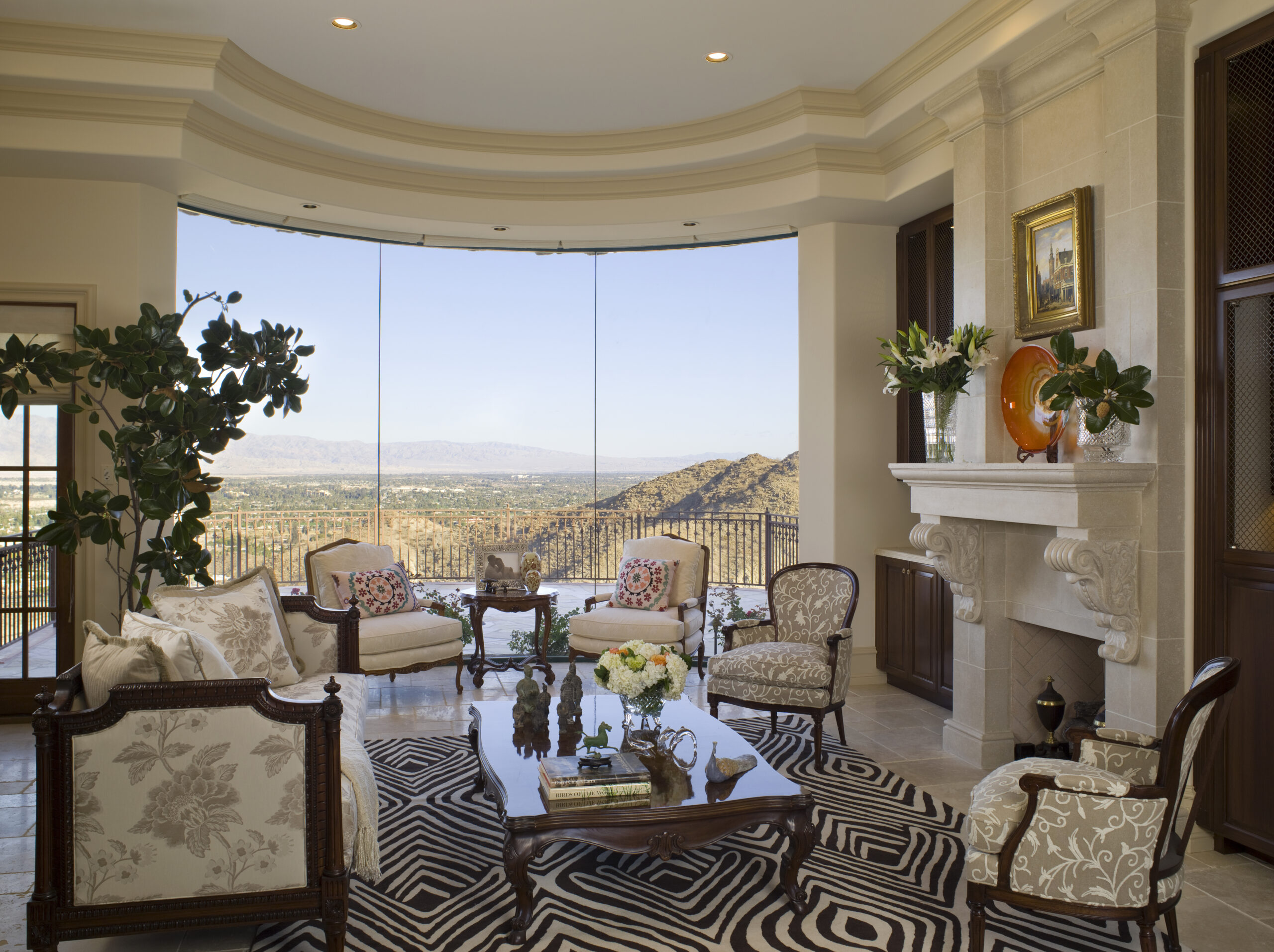 One of our favorite Shop at Home success stories involved a client who just finished remodeling a beautiful home in Palm Springs.  The construction budget was exhausted, which left little room for new furniture.  During a photoshoot, we looked around and pulled furniture and accessories from other areas around the house.  Turns out, all we needed was a new rug, which added a modern touch to an otherwise traditional space.
 KITCHEN + DINING ROOM COMBO
One of the most creative multi-purpose room ideas is to combine the Kitchen and Dining Room.  Placing a table up against the island is an easy and affordable way to make your space multi-functional.  Now you've maximized the space and have an additional spot for eating and working.  
Max out your seating and save even more space by placing a rectangular table flush against the island and tuck a bench under each side.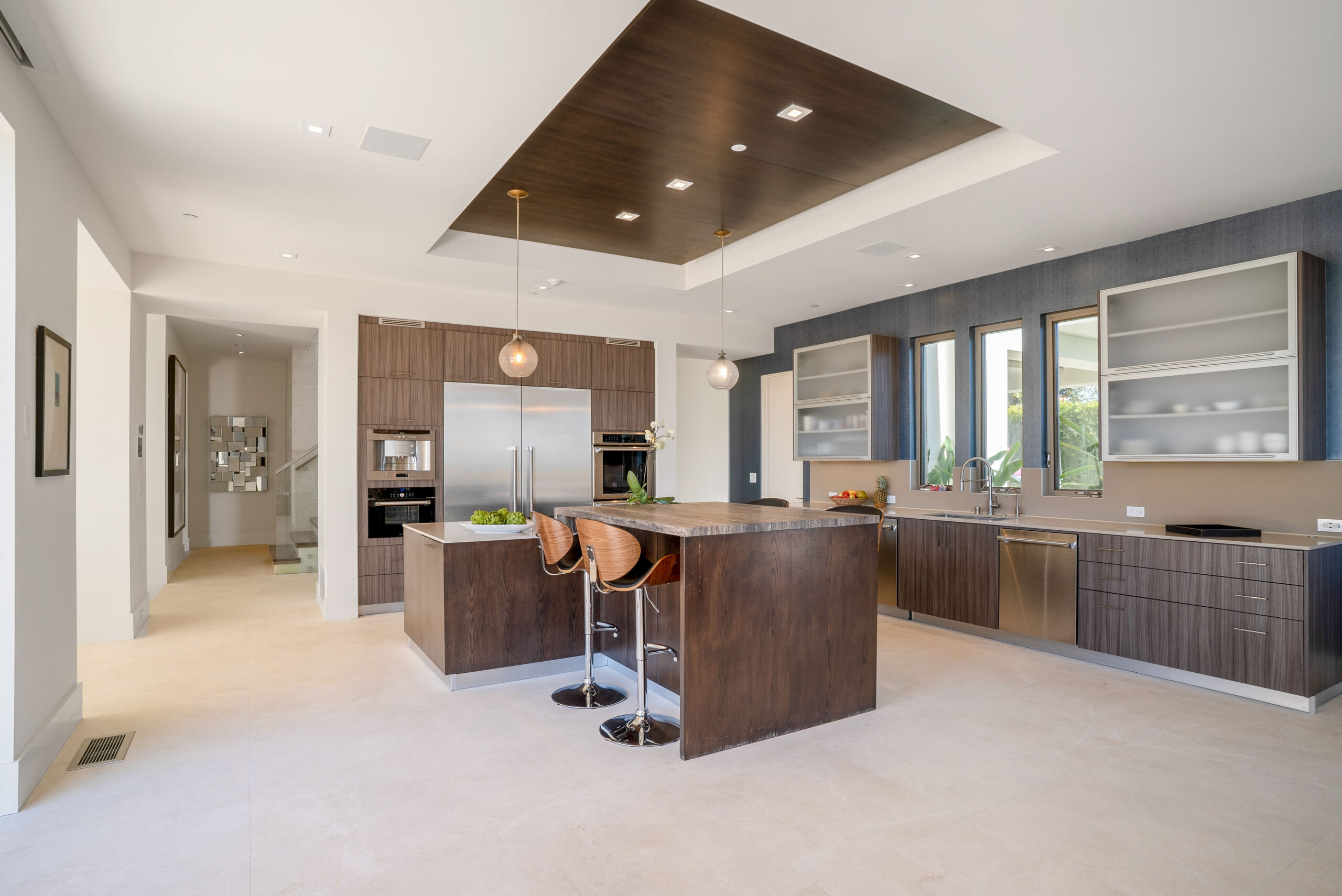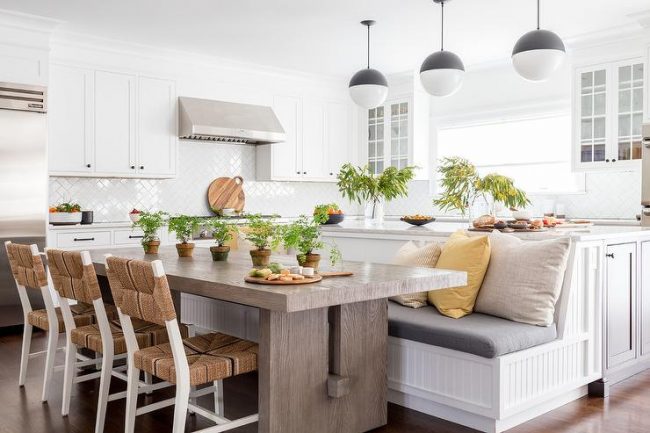 If you have the budget, add a built in banquette against the side of the island, complete with upholstered cushions.  Guest what?  Now you have additional storage just under the bench seat!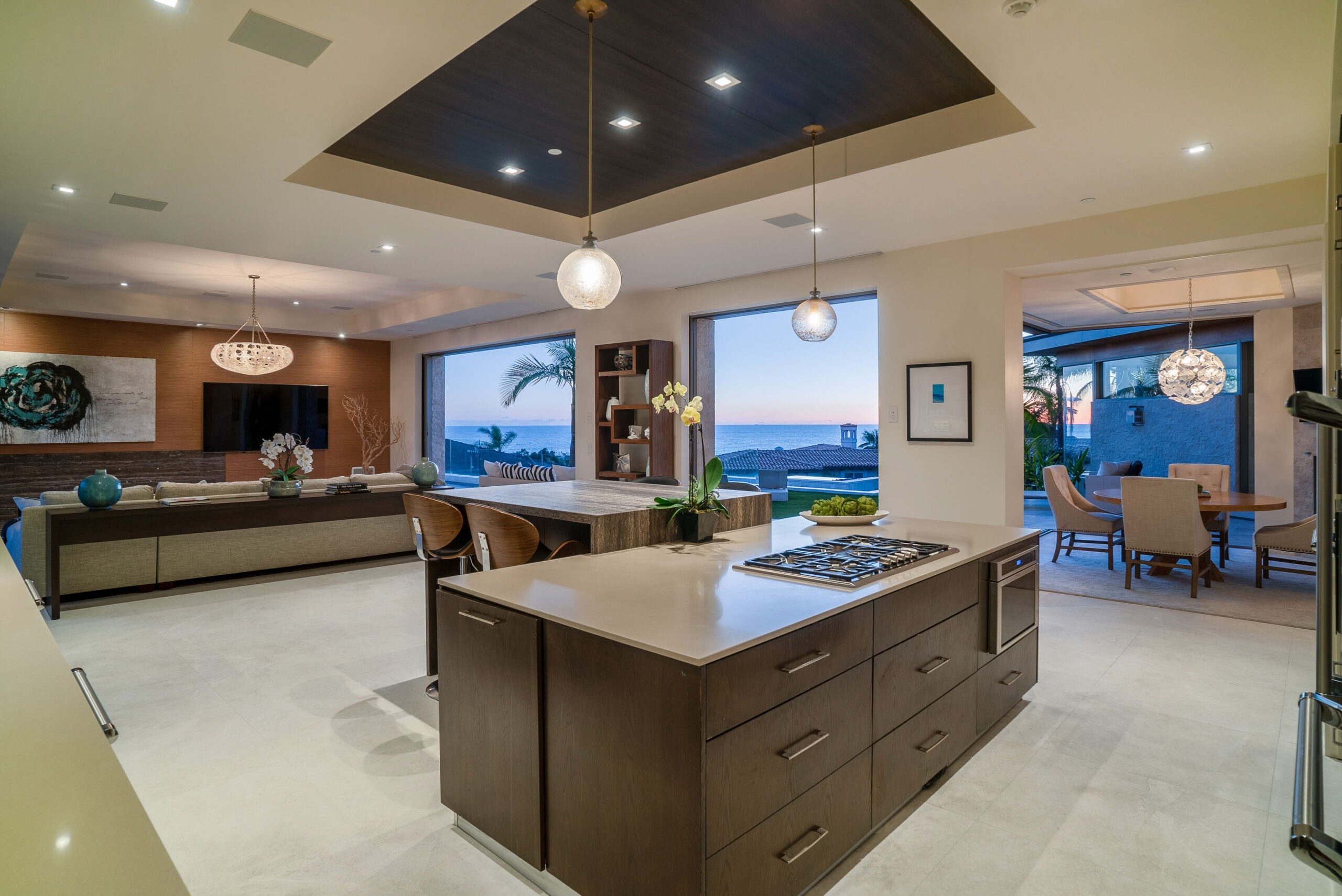 LIVING ROOM + DINING ROOM COMBO
Something as simple as placing a table behind a sofa makes a room feel like you're in a boutique hotel.  Use this table for dining, working, or as a sofa console for additional table lamps or decorative items.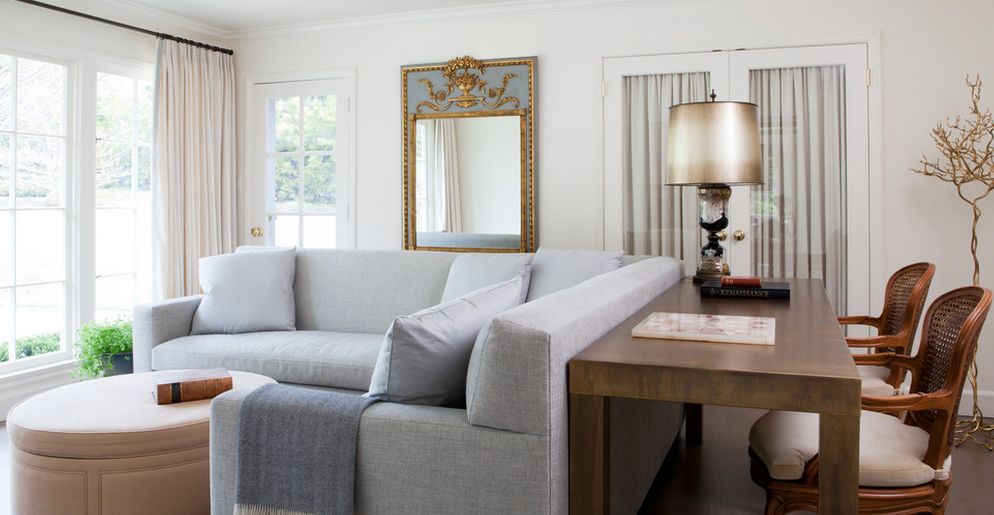 PRO-TIP!
A great way to divide a room into zones for privacy or absorb sound, is to add plants, rugs and fabric furniture.
ENTRY + KITCHEN COMBO
In our Artist's Venice Beach project, the Kitchen was next to the Entry just as you walk in.  Our client needed more storage for the Kitchen (who doesn't), so we added these free standing armoires.  With the extra space, she was able to stash infrequently used entertainment items and hide shoes as people enter the home.
Two chairs and a table are a perfect way to make the space multi-functional and add to the relaxed and laid back atmosphere.  The family and guests are now able to sit and chat while someone is cooking.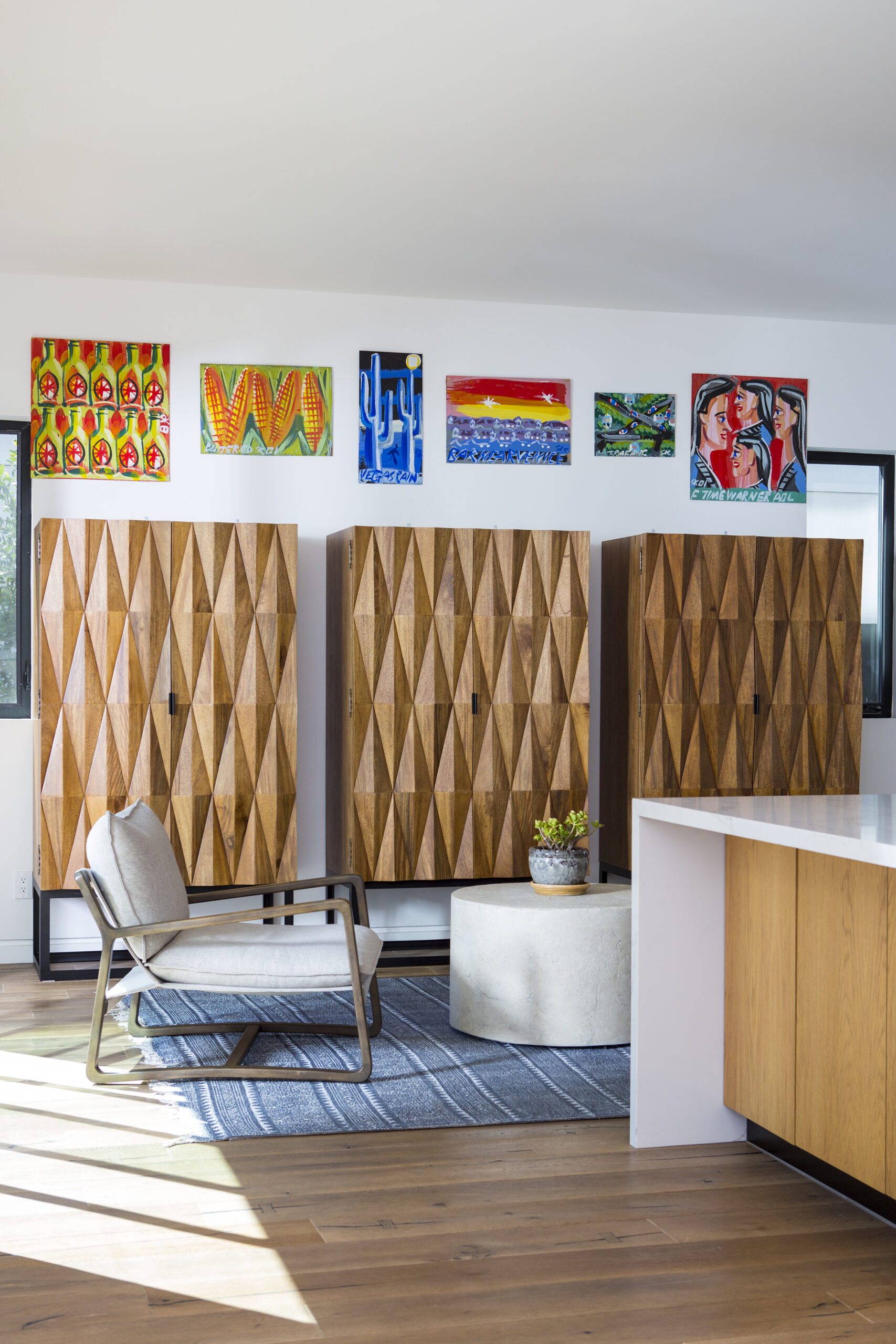 PRO-TIP!
When one space does it all, it's crucial to install durable materials and furniture that are easy to clean and have plenty of storage options.
GUEST ROOM + OFFICE COMBO
Do you wish you had just one more room for guests, but you really need the space for a home office?  Look no further than a Murphy Bed. 
Installing a set of caster wheels beneath the furniture allows our client to easily roll the desk out of the way and make more space when guests are in town.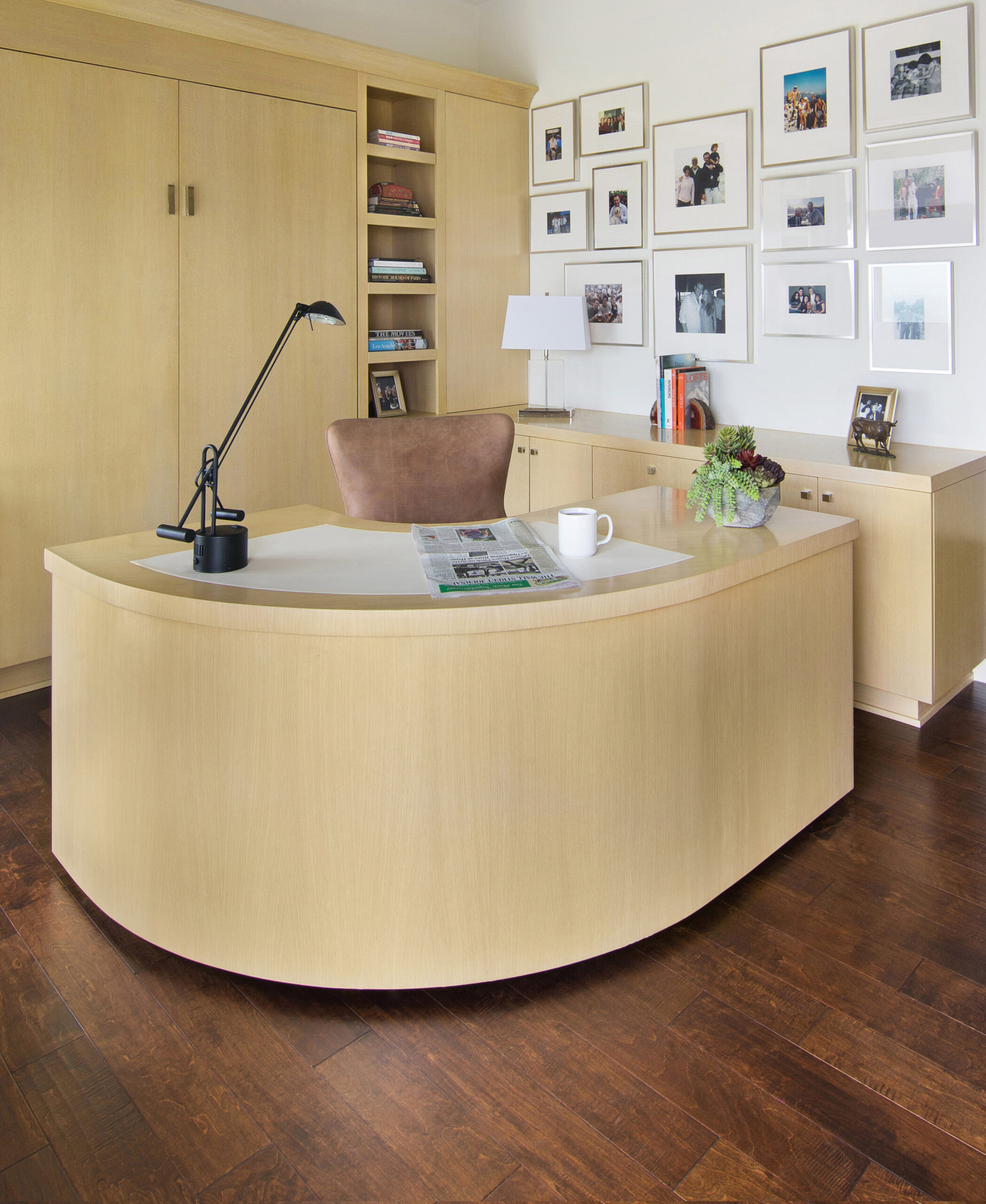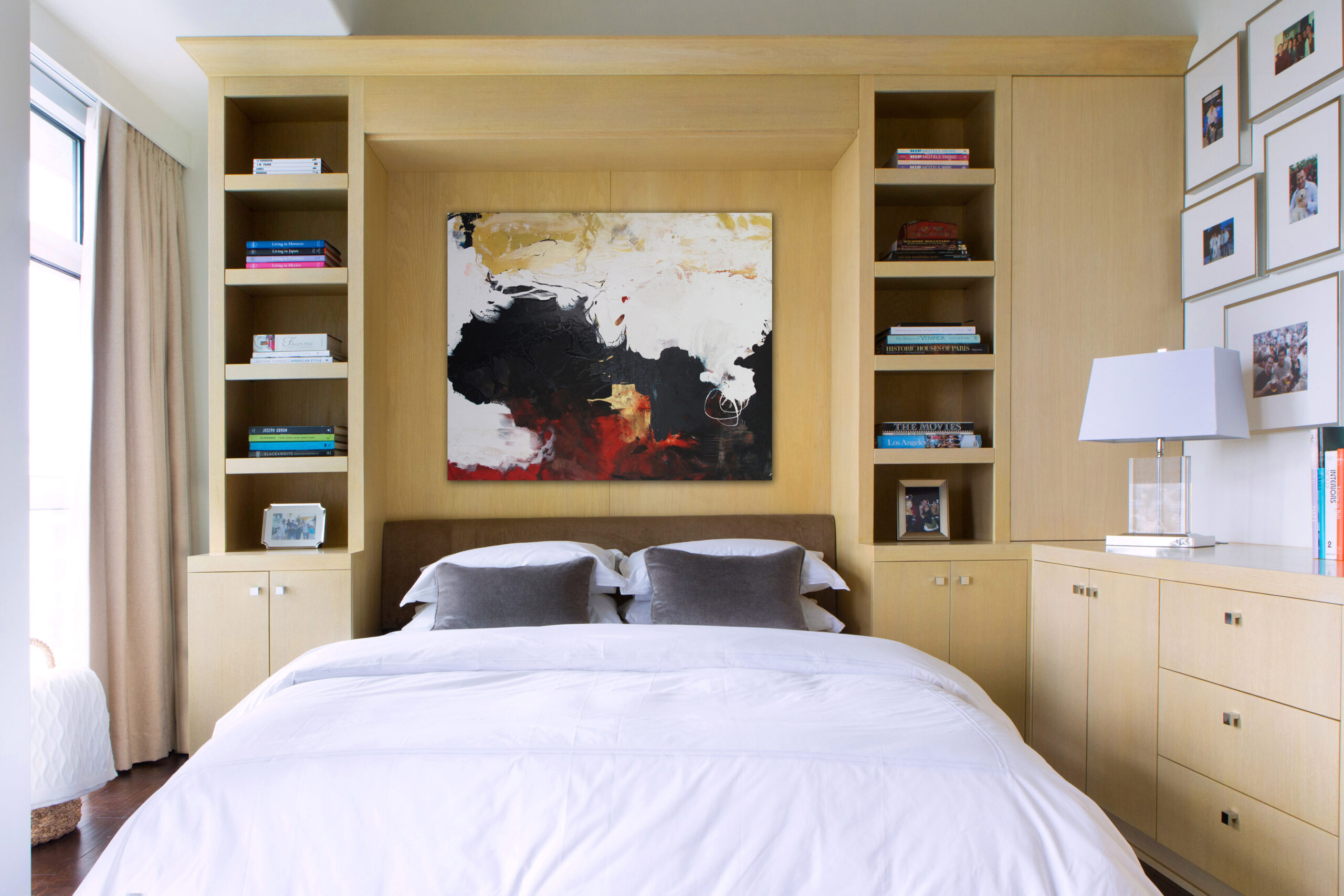 RE-PURPOSE UNUSED ROOMS
Rarely used rooms like a Formal Living Room, or an oddly large closet are great opportunities to be creative.  We've transformed quite a few unused areas and made them completely fun and functional.  Take a look at some of the examples below and see if you can find some inspiration!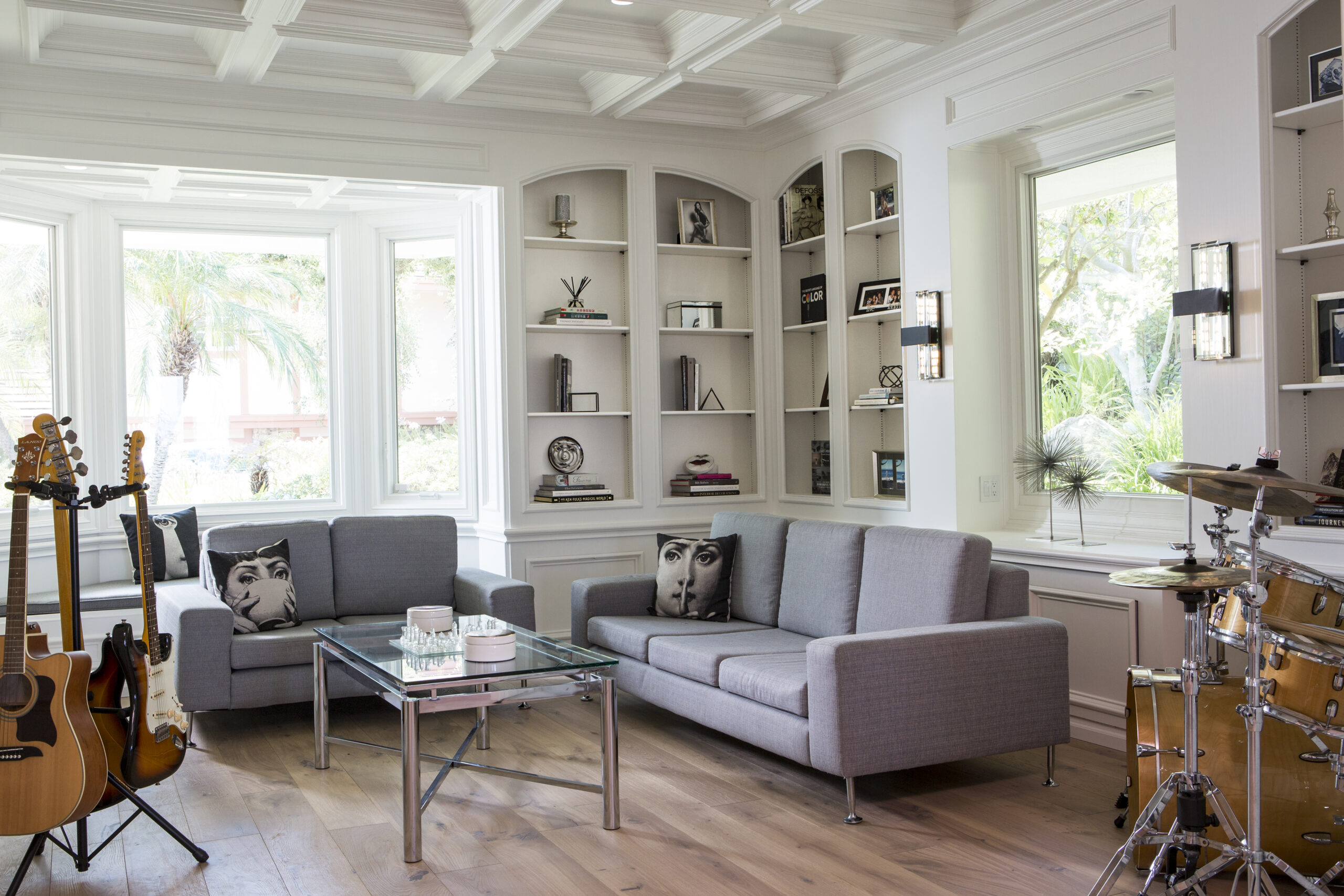 This room used to be a Home Office, completely finished in dark wood. 
Now it's a Music Lounge.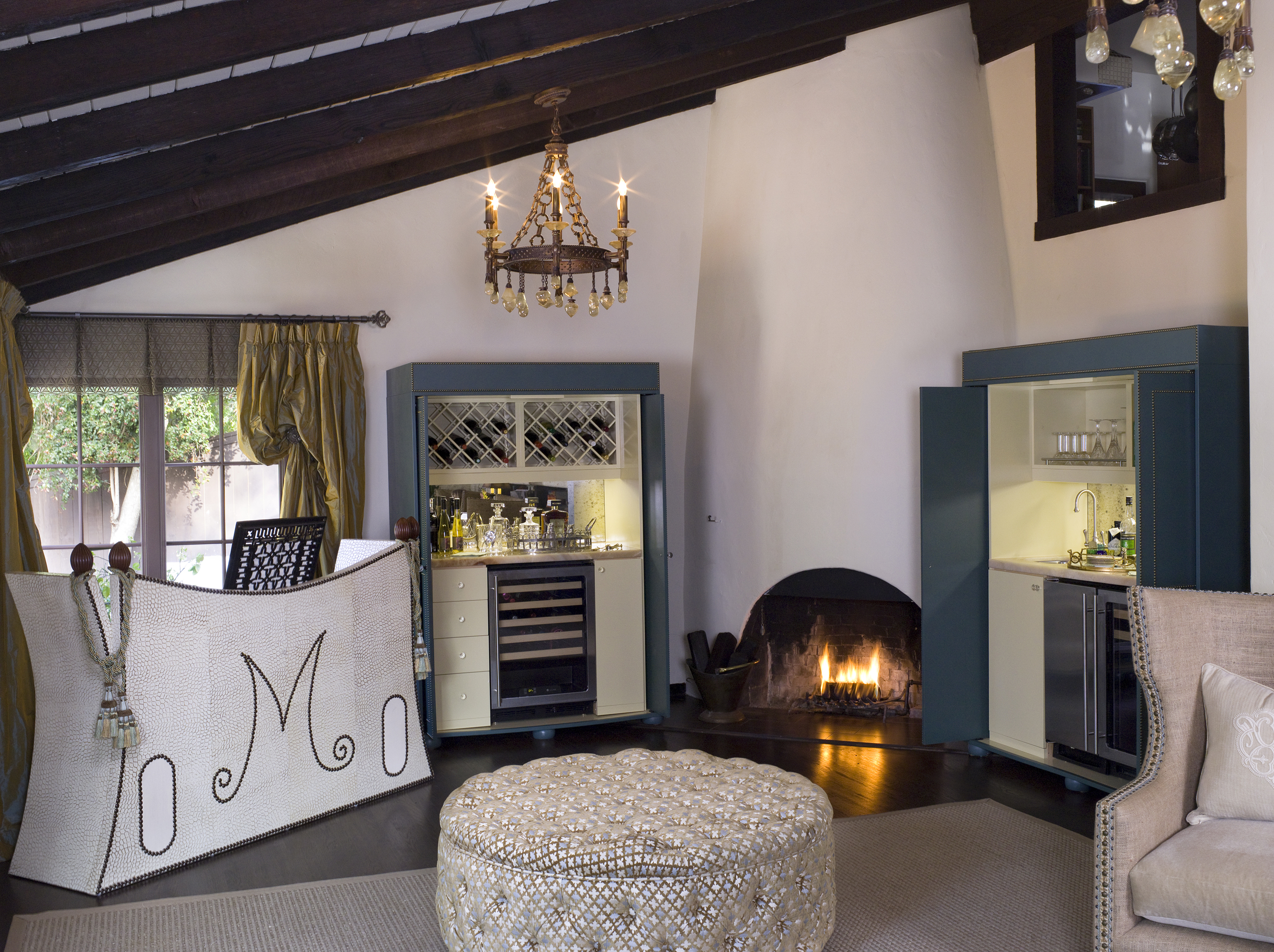 A formal Living Room is now a Lounge Bar, complete with a custom made piano and a matching pair of bar armoires.  When closed, the armoires look like beautiful decorative furniture.  When opened, they slide into a hidden pocket on the sides, similar to a garage door.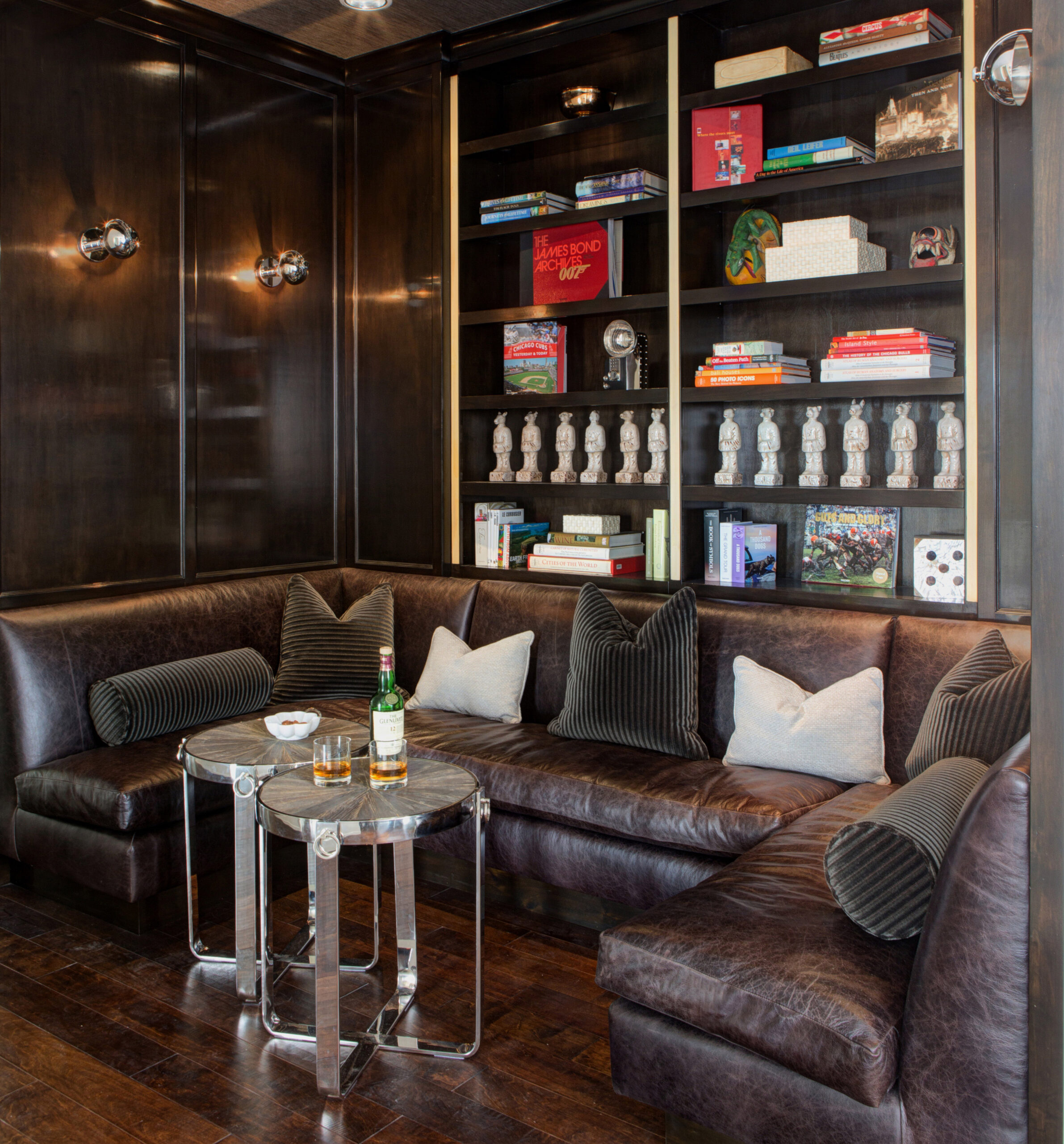 Can you believe this used to be a large storage closet in the middle of the hallway?  
Now it's a sexy Lounge Library.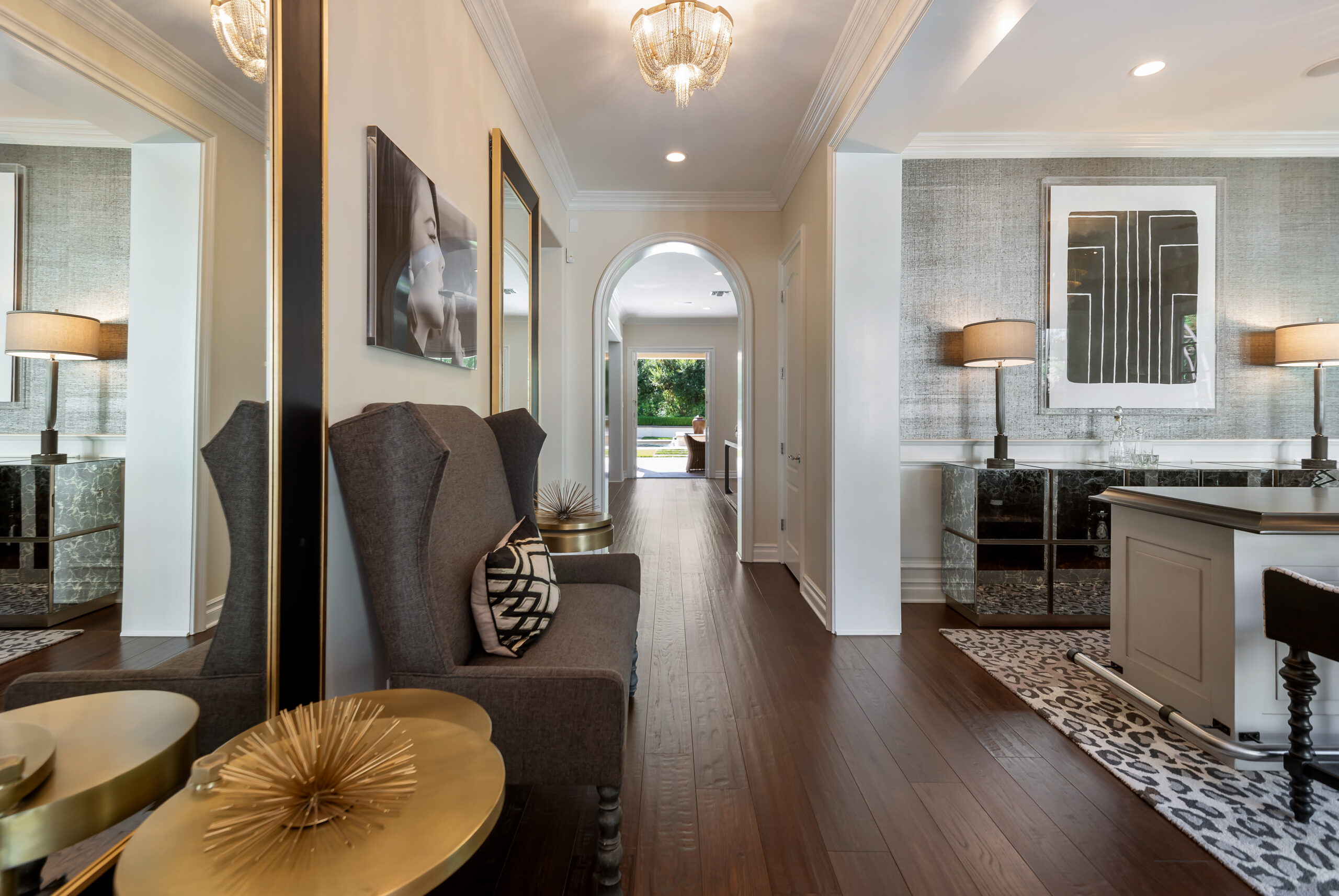 Our "Brand New Bachelor" client didn't feel the need to have a formal Dining Room because the family always ate at the Breakfast Table near the Kitchen.  Or even better, outside under the patio for that ultimate Indoor Outdoor living.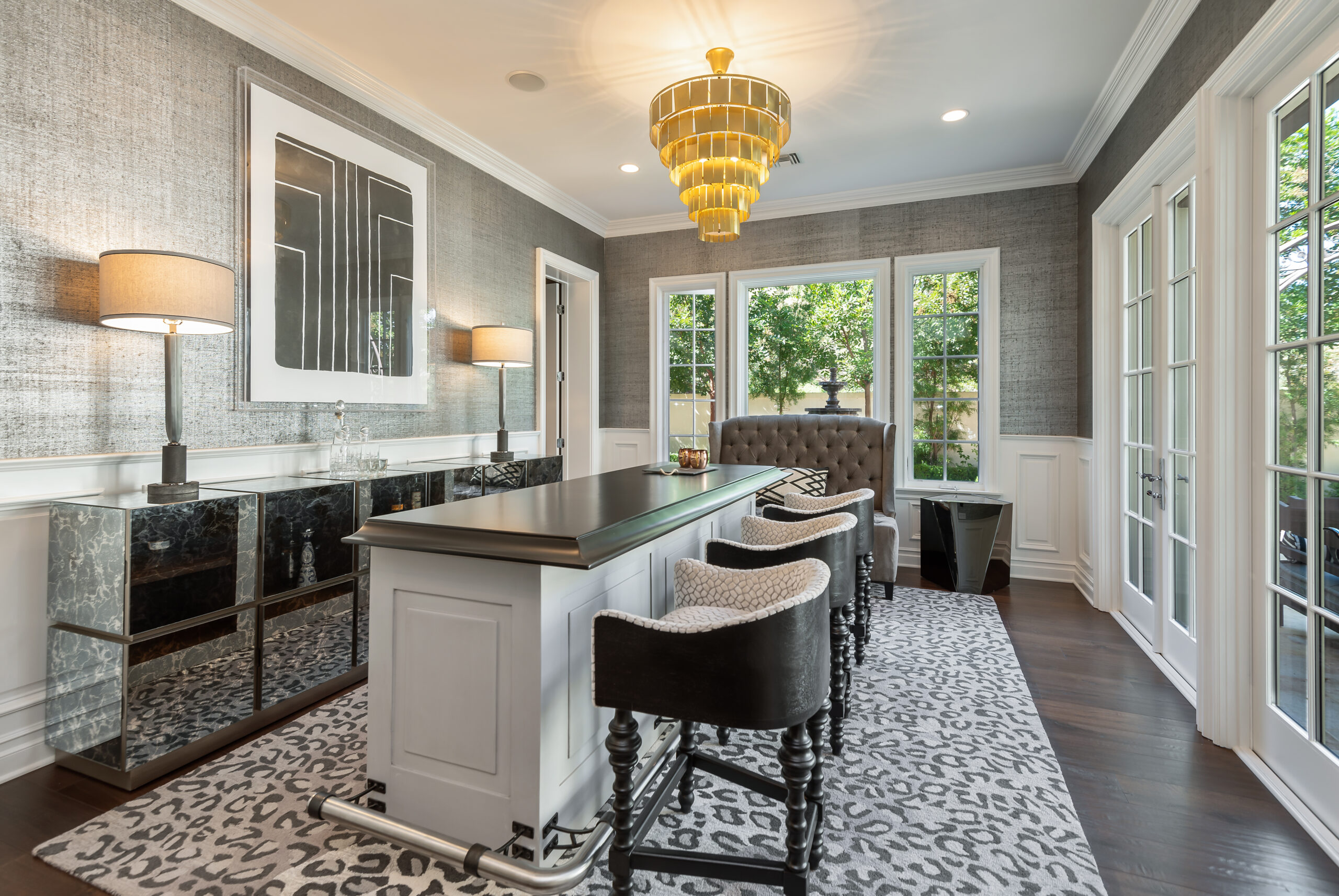 Instead of a Dining Room, we created a Lounge Bar to fill the unused space.  It was perfect because there happened to be a small wine cellar near the back of the room.  And the french doors opened up onto a courtyard, complete with a fire pit and casual seating.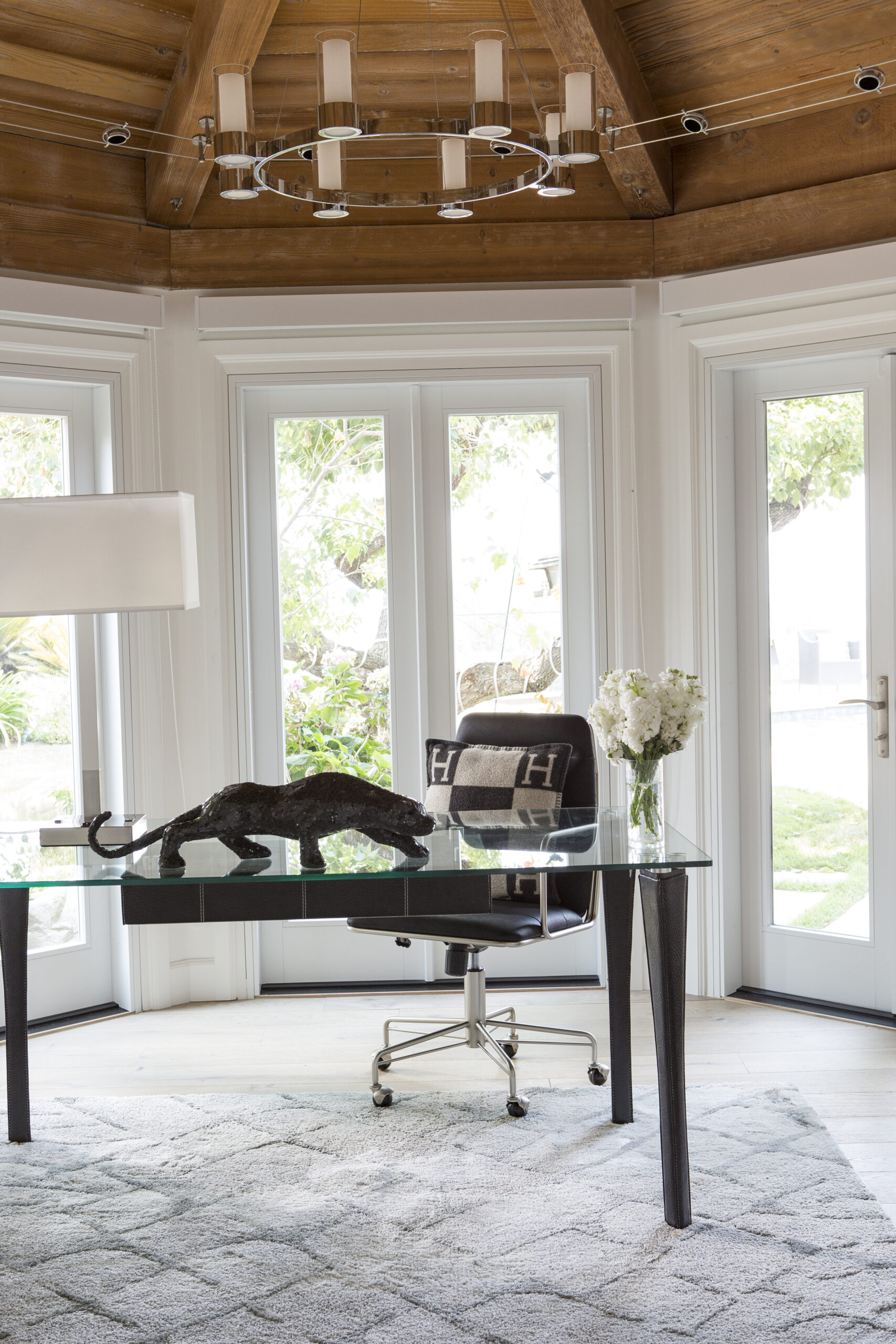 With everyone working from home, this client needed just a small room to set up a chic desk and chair.  We converted the small Breakfast Nook off the Kitchen into a modest home office.  The best part is all the natural lighting that floods into the room.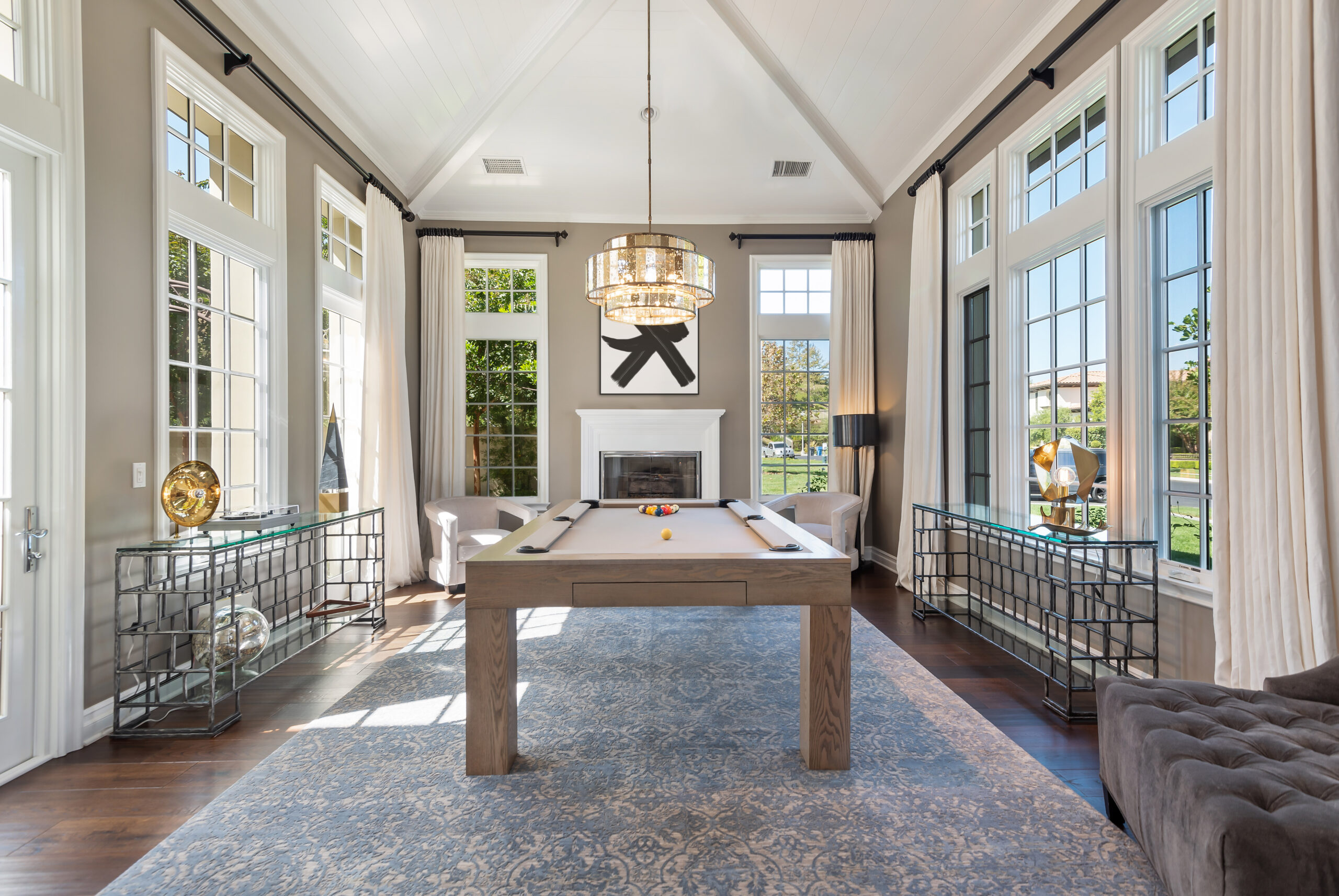 Do you know how many people ask us to design a
Game Room for their unused Formal Living Rooms?
A lot.  And we love it!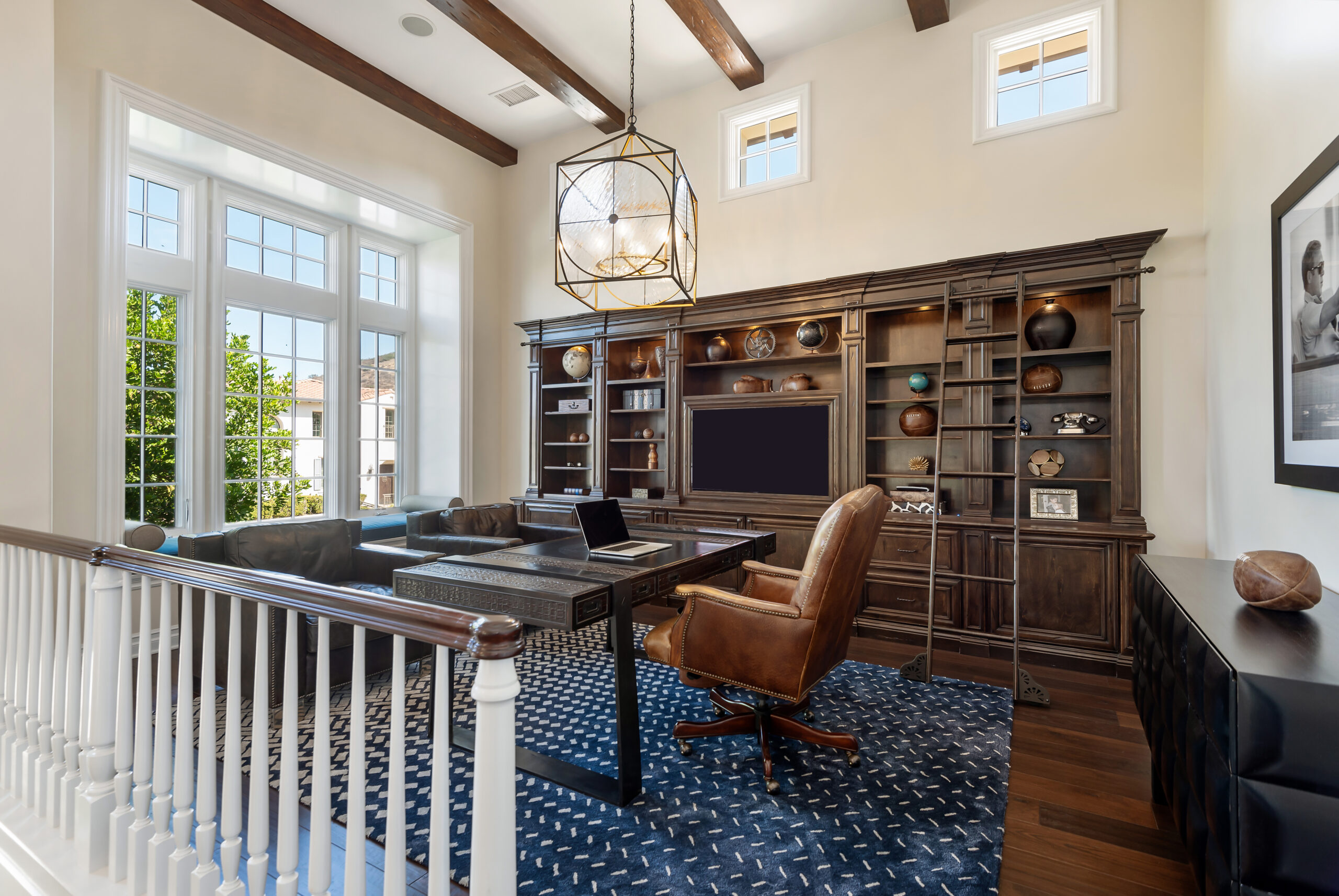 A big upstairs loft if a great place for a Home Office.  Again, you can't beat the natural light.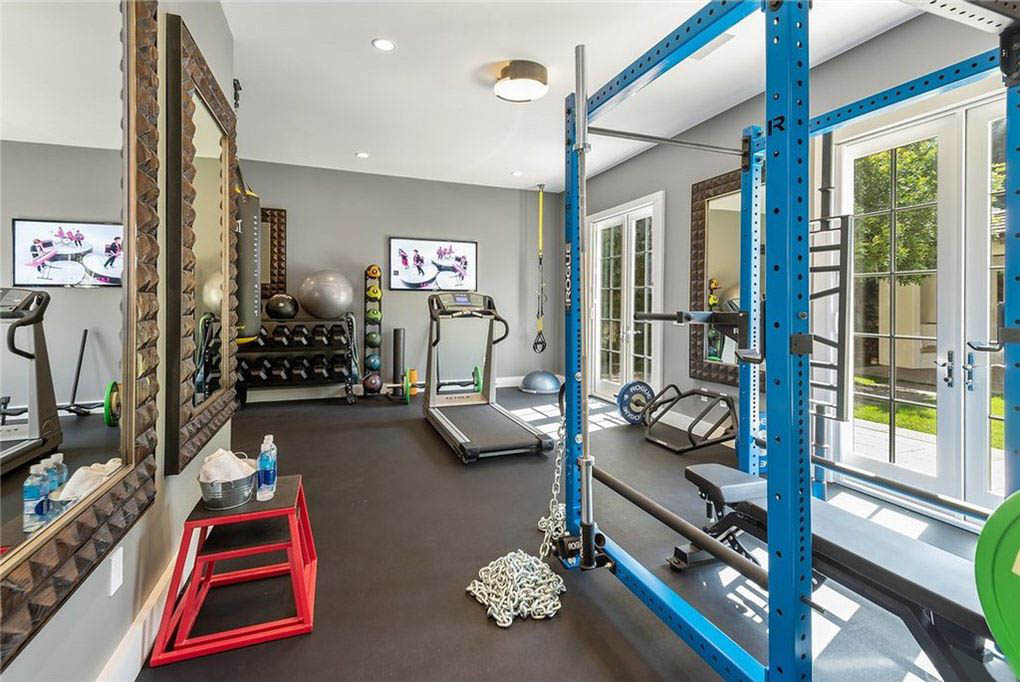 An odd L-shaped room just off the backyard was a perfect place to set up a Home Gym.
HANG ITEMS ON WALLS
Whenever you're tight on floor space, head to the walls.  Wall hooks are fantastic for hanging not only coats and hats, but foldable furniture items, like these Kitchen Stools.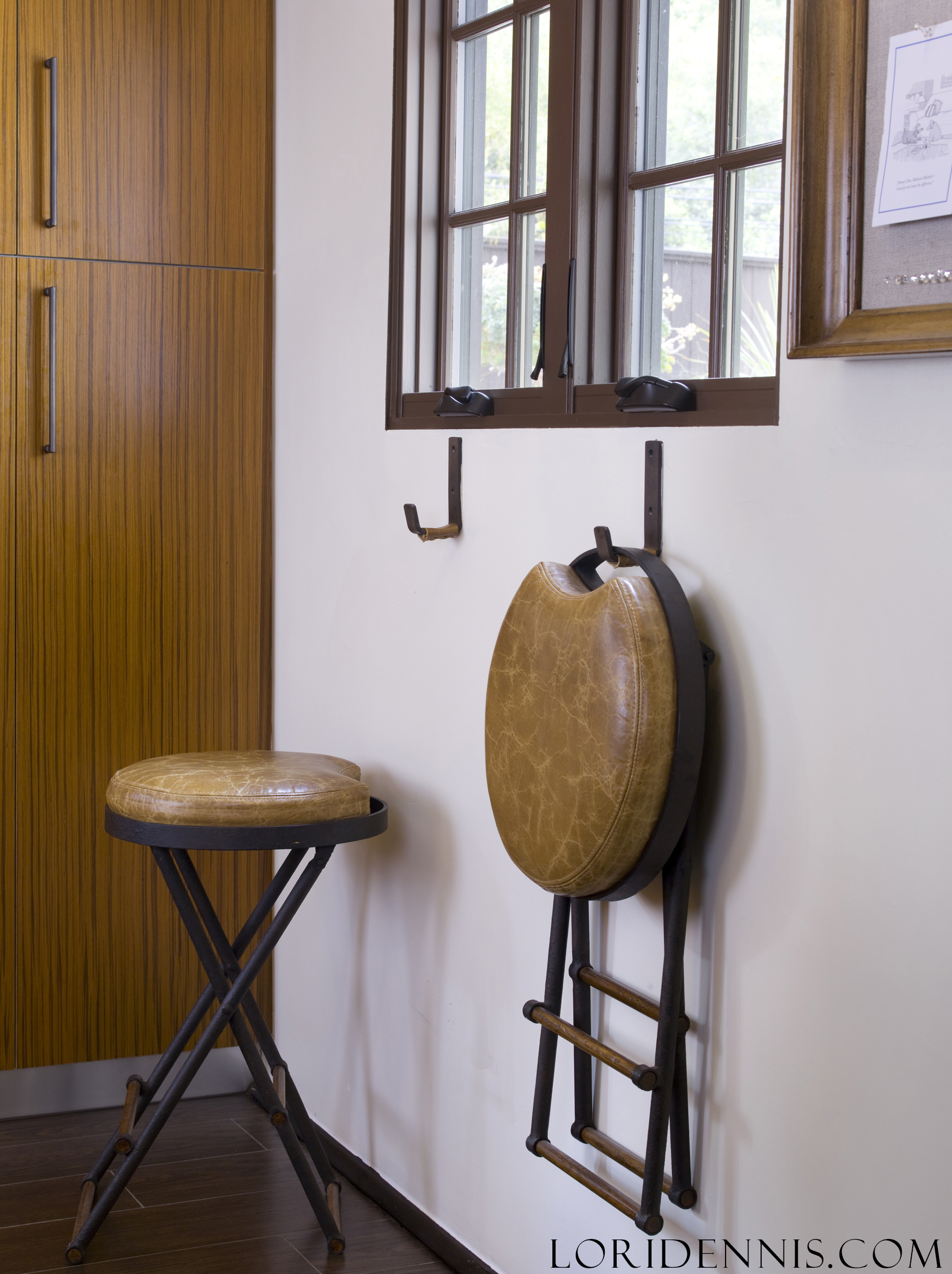 LOOKING FOR MORE WAYS TO BE
SUSTAINABLE IN STYLE?
Green Interior Design is the most comprehensive guide to sustainable building, designing, and decorating on the market. This beautifully illustrated guide covers every detail of your home—from the drywall to the finial on the curtain rod—and how to find the most environmentally friendly versions of products and décor. This second edition of Green Interior Design is meant as much for the budget DIYer as it is for the luxury homebuilders looking to dip their toes into sustainability.
Purchase the 2nd edition book HERE.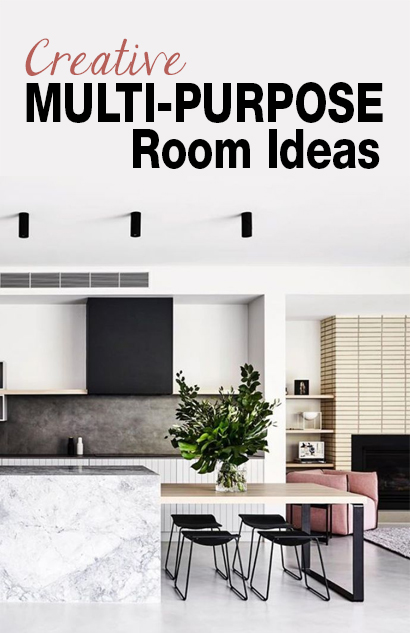 CREATIVE MULTI-PURPOSE ROOM IDEAS | by Sara Plaisted