A Canopy Bed is a timeless trend that takes a classic style and updates it with a contemporary twist.  Turn your bedroom into a relaxing retreat with any style from minimalist to romantic, urban to organic.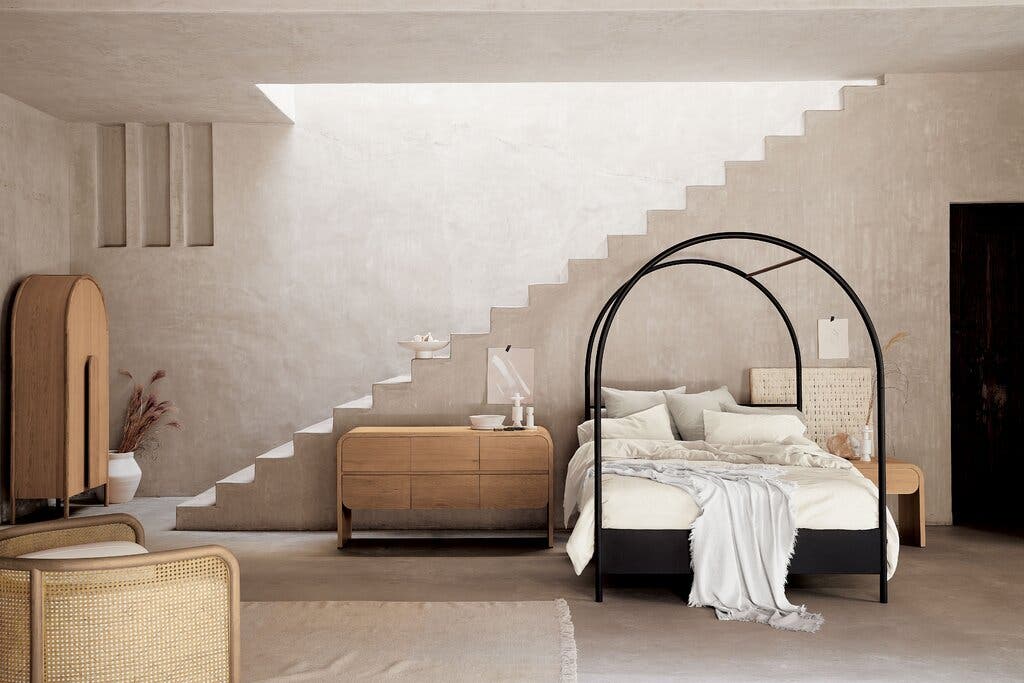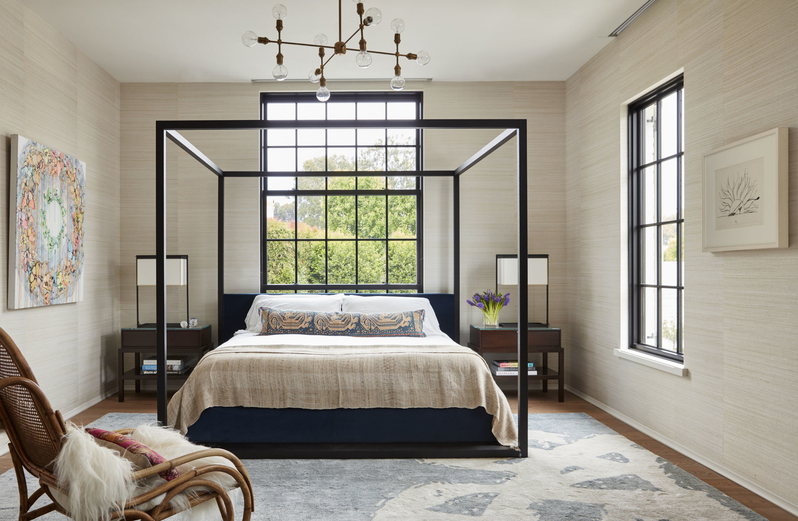 What's the Difference Between a Canopy Bed and a Four-Poster Bed?
A Four Poster Bed and a Canopy Bed are very similar, and most people use them equally.  However, if you're being picky, a Canopy Bed includes the top railing and a covered canopy, which could remain open, covered with upholstered drapery or finished in wood.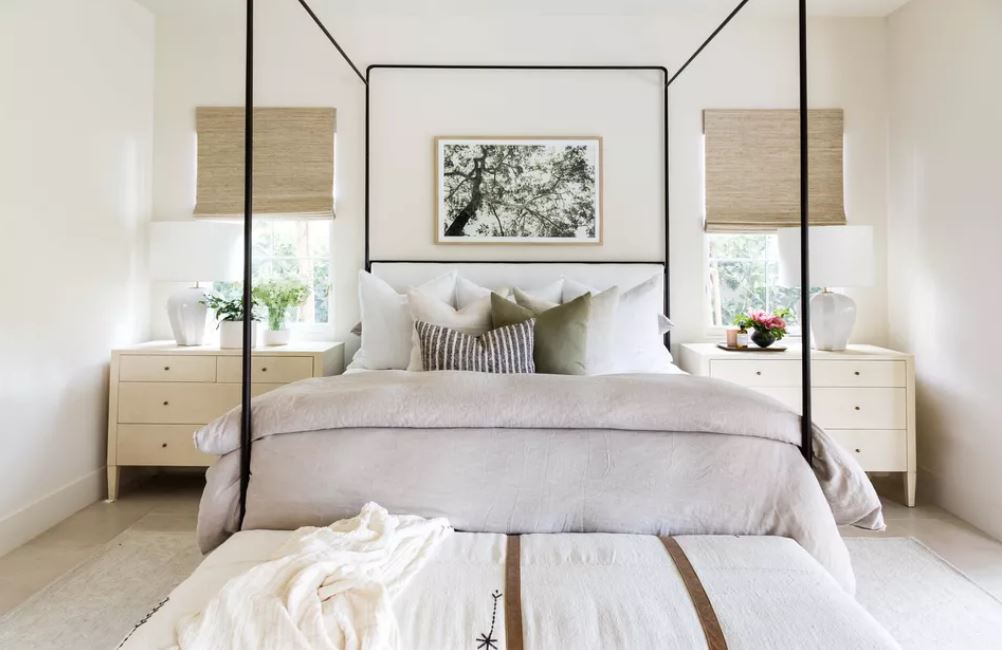 ARE CANOPY BEDS IN STYLE?
Canopy Beds are classic.  They may be more simple or more ornate over the years, but there's always a place for them.  Most canopy beds stand around 7 feet tall, and are best in bedrooms with over 9 ft ceilings.  They instantly become the centerpiece and focal point of any bedroom, and give a structure to your sleeping area.
If you're looking for a room that encourages sleep just by simply glancing into your room, look no further than a Canopy Bed.
And for an extra boost of rest, check out our past posts for 10 Tips for a Better Night's Sleep and Ways to Stress Less and Sleep More.
MINIMALIST CANOPY BED
Toss out the ornate detailing of a traditional canopy bed and get straight to the point.
A modern version of a canopy bed is great for those who enjoy just a hint of drama without going over the top.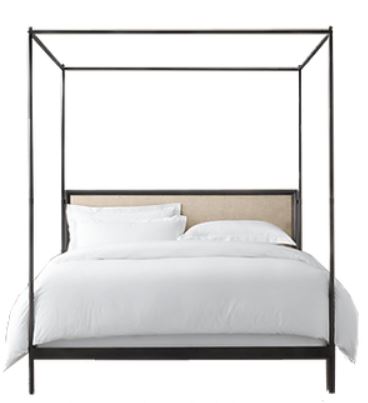 19th c. French Iron Canopy Bed, Decorist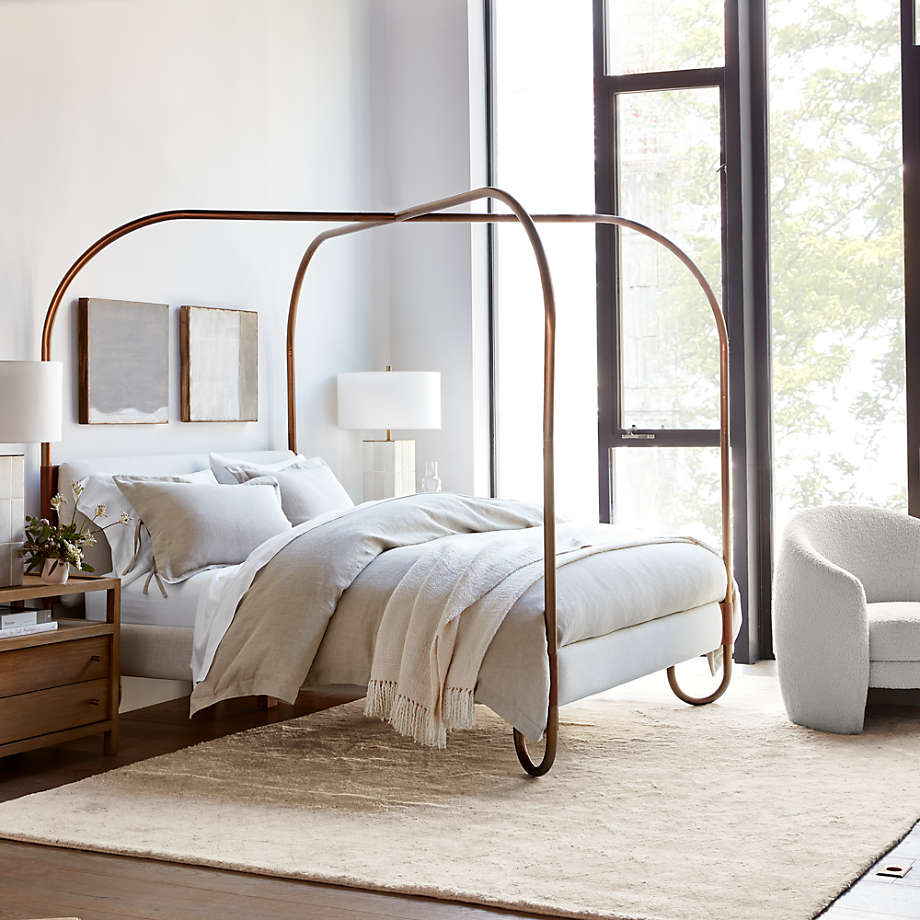 CRISS CROSS CANOPY
We love this twist on a classic canopy bed, with the criss cross top.  It's soft, playful, feminine, and a little fancy while still being completely modern.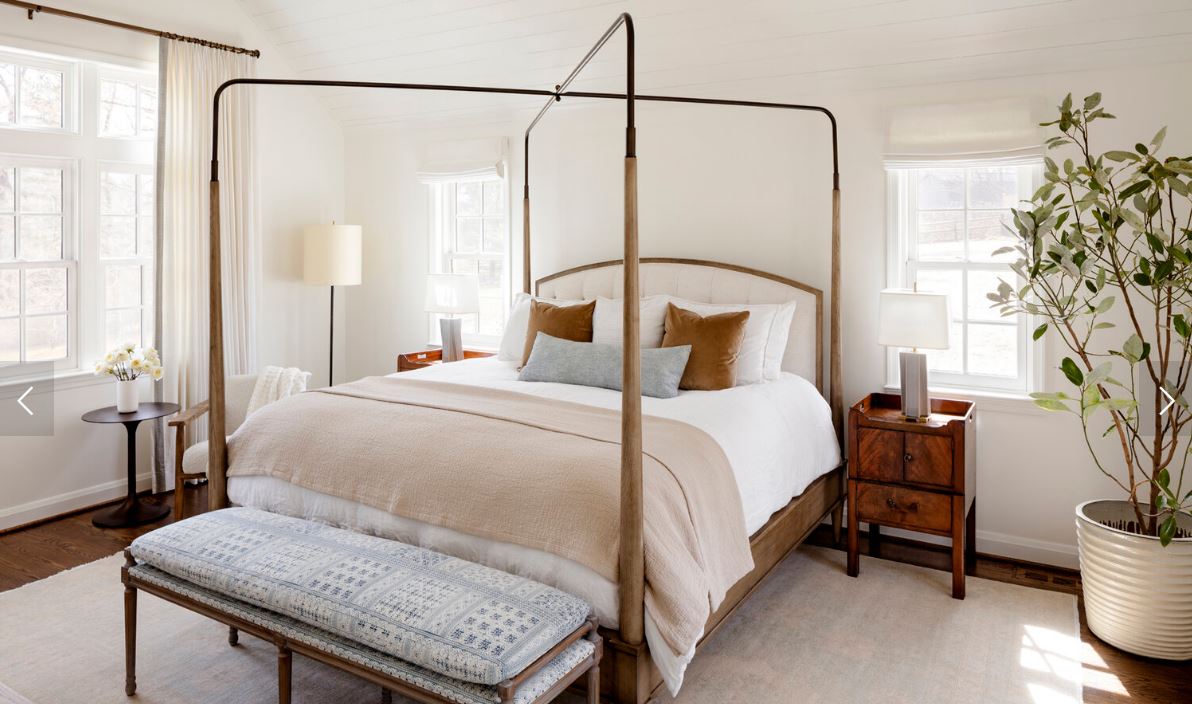 WOOD CANOPY BED
A wood framed canopy bed can be strong and neutral, while leaning slightly more masculine.
With wood, there is more opportunity for gorgeous details and layers, like turned columns, specialty veneers or a metal adornments.
Soften the look of the bed by opting for an upholstered or woven headboard.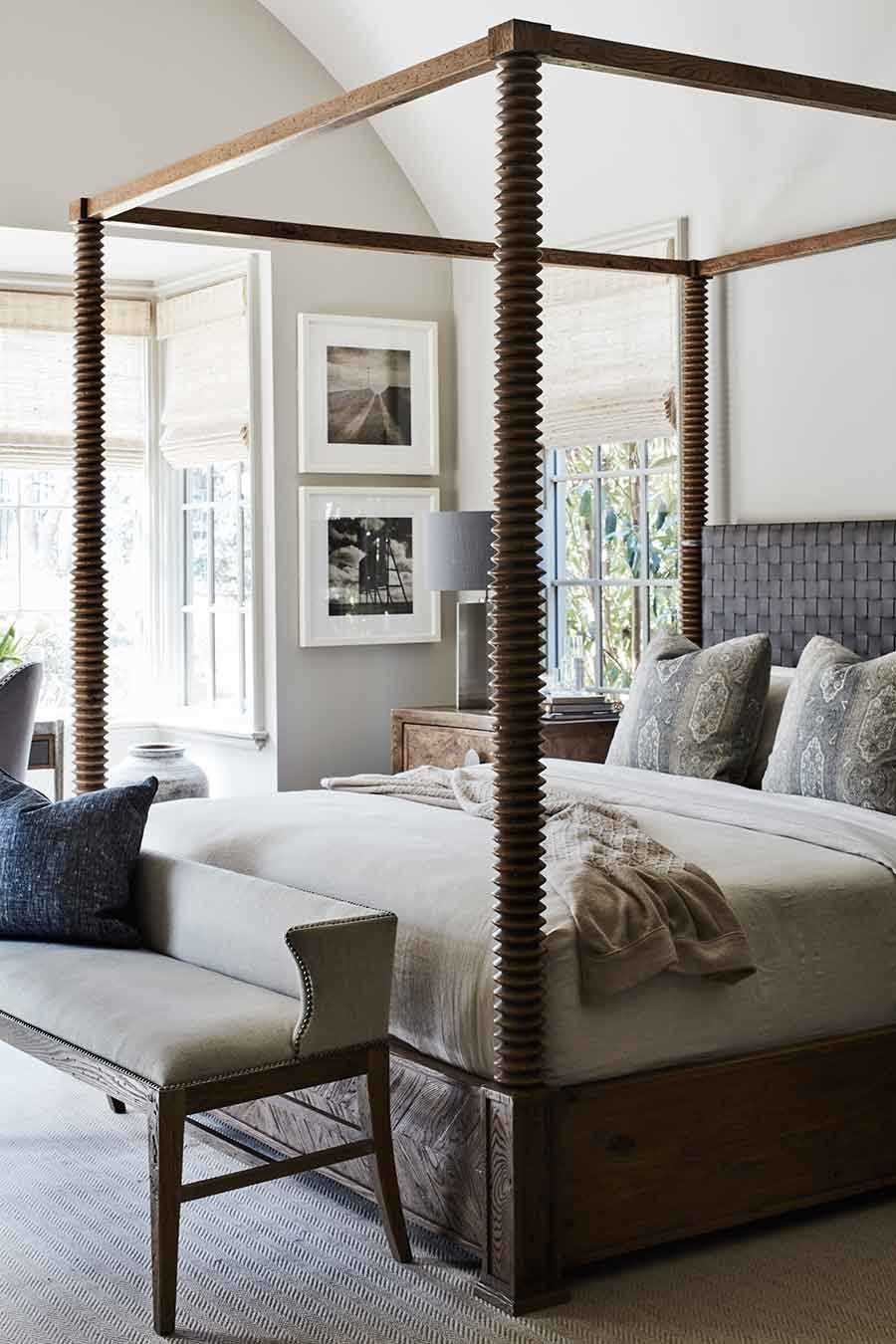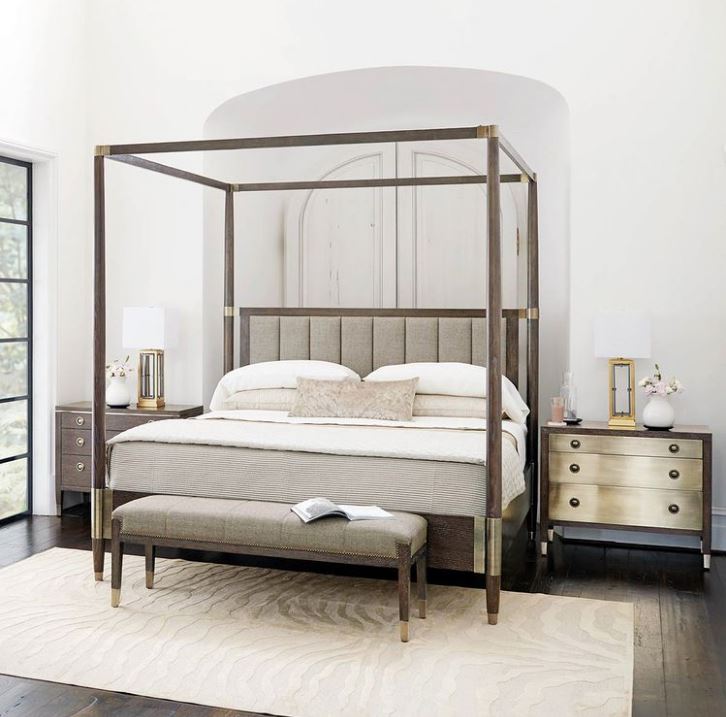 HISTORY OF CANOPY BEDS
Throughout time, Canopy Beds were a must-have because they were useful in many ways.  Shared rooms were common, so having drapes around a bed offered more privacy.  Not only that, most homes did not have heat, and drapes were important in helping people stay warm at night.  Last but not least, canopy bed drapes were the ultimate black out shade.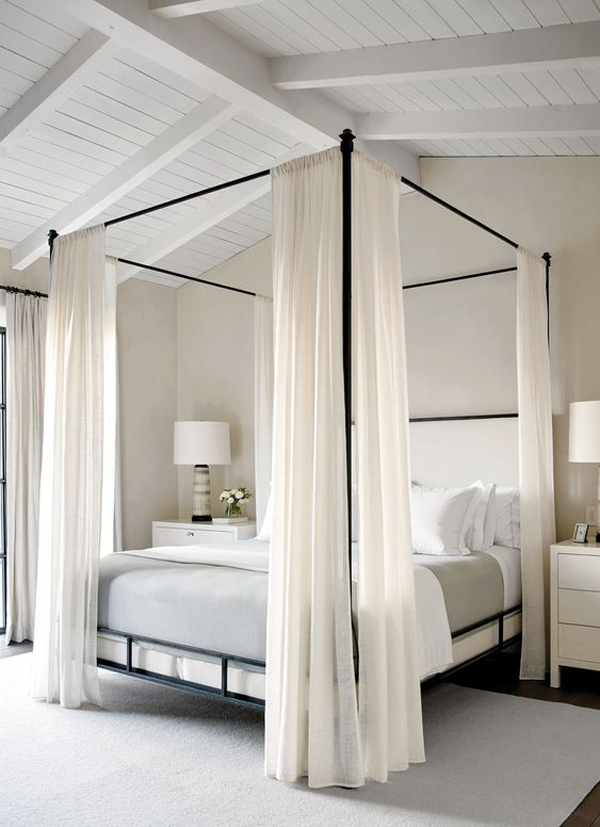 ROMANTIC SHEERS
These days, it's common to see canopy beds that are more streamlined and modern without a lot of details.
However, adding simple sheers to a canopy bed adds an instant touch of romance and relaxed luxury without making your room feel high drama.  Just a touch of drama.  A hint.  Which is fun!
I gotta say, enjoying the filtered light coming through a drapery sheer, or watching the sheers gently blow in the breeze is incredibly peaceful.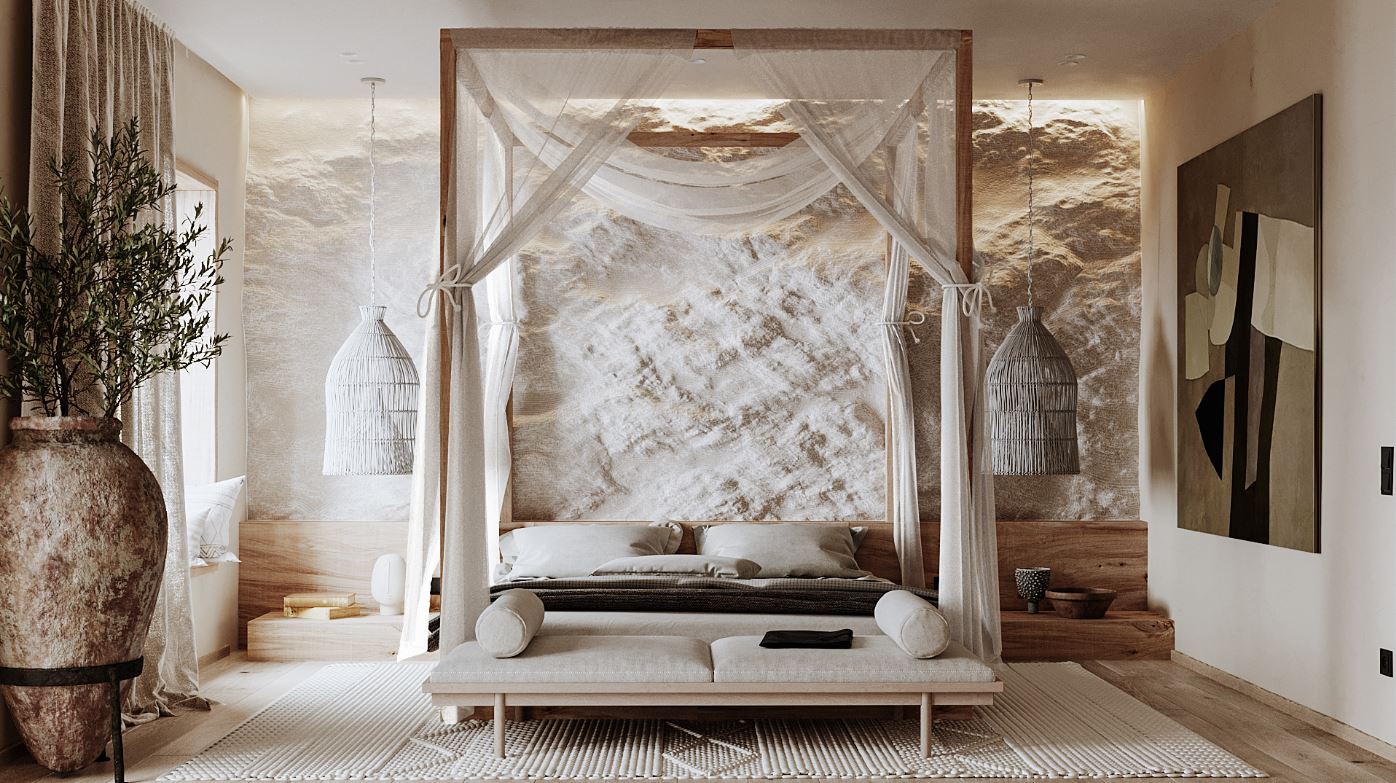 NATURAL & WOVEN
Whether your design style is boho, farmhouse or beachy, a canopy bed made of naturally woven material makes any room feel relaxed and down to earth.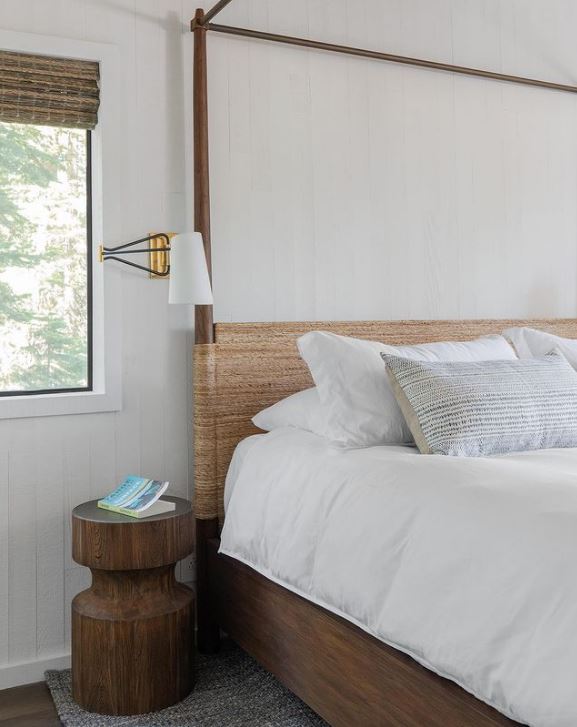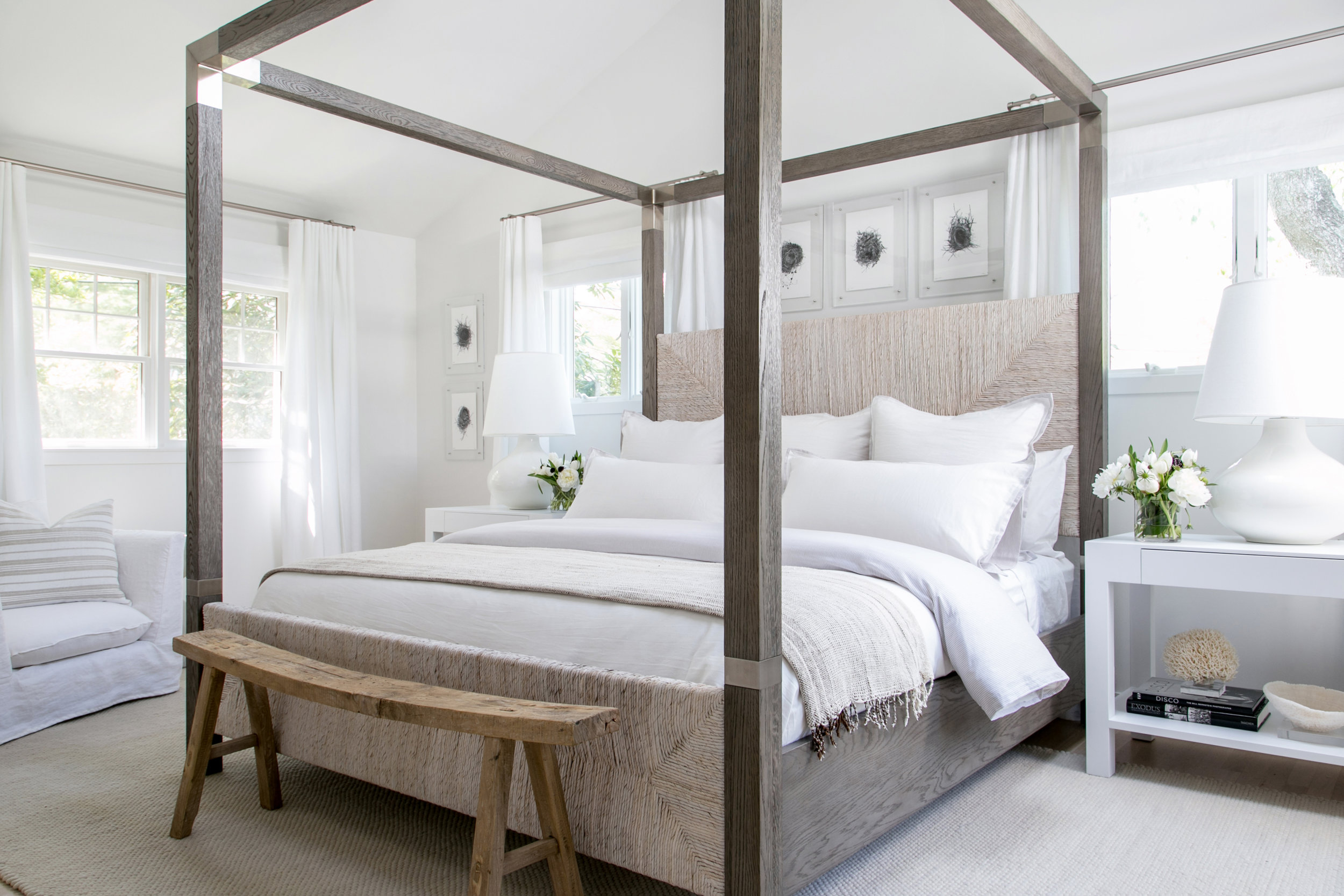 GREEN INTERIOR DESIGN
2nd Edition
How to Achieve Style and Sustainability
Green Interior Design is the most comprehensive guide to sustainable building, designing, and decorating on the market. This beautifully illustrated guide covers every detail of your home—from the drywall to the finial on the curtain rod—and how to find the most environmentally friendly versions of products and décor. This second edition of Green Interior Design is meant as much for the budget DIYer as it is for the luxury homebuilders looking to dip their toes into sustainability.
Purchase HERE.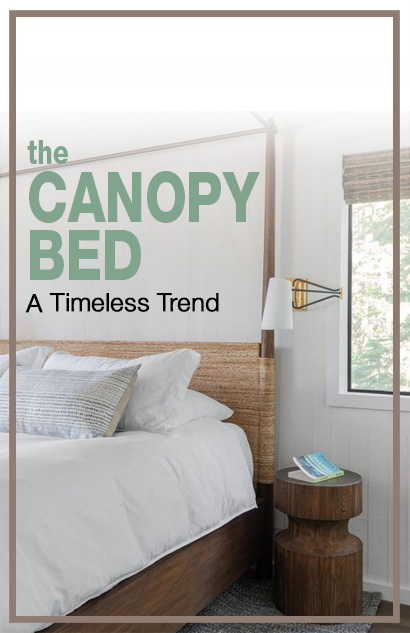 THE CANOPY BED – A TIMELESS TREND | by Sara Plaisted