What's Old is New Again!  It may just look a little different, and feel more updated for today's modern home.  If you are looking to kick start your Kitchen or Bathroom Remodel, or any other room in the house, check out these tile trends for the ultimate inspiration.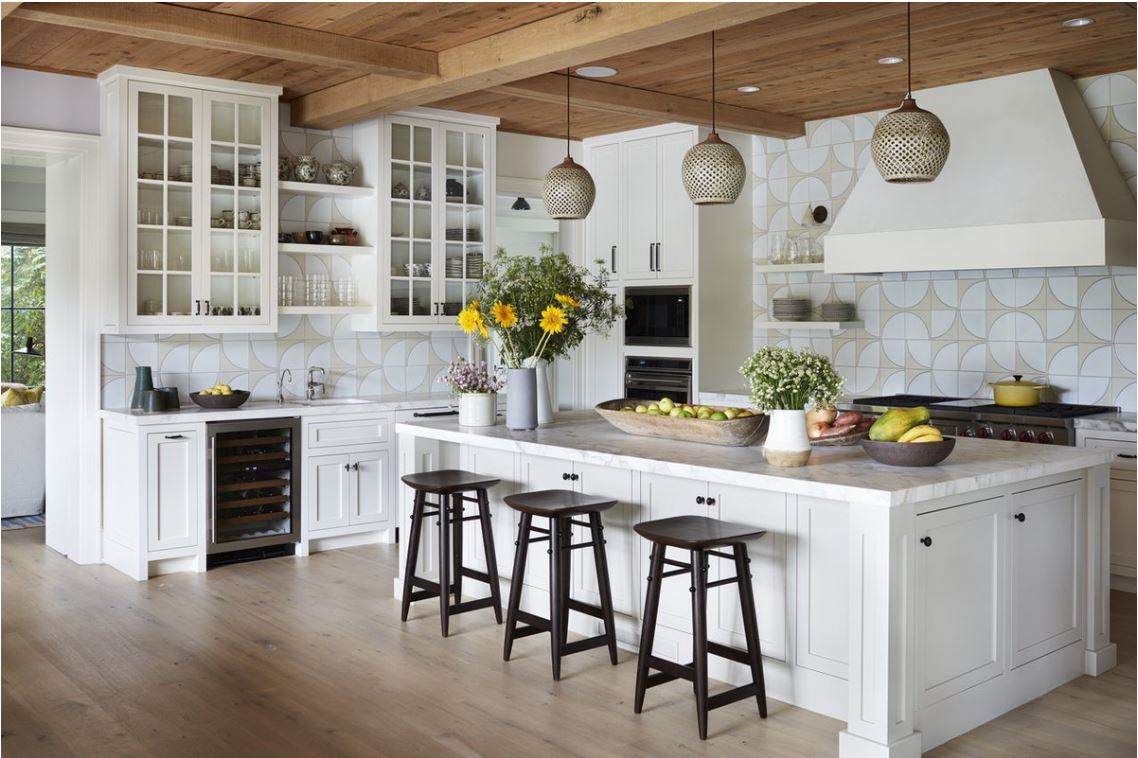 DECORATIVE + GEOMETRIC TILE TRENDS
Nothing says more about the personality of your home than a great tile design.   Whether your style is Modern or Traditional, Global or Subtle Neutrals, finding the perfect tile to fit your taste is a great way to elevate any room.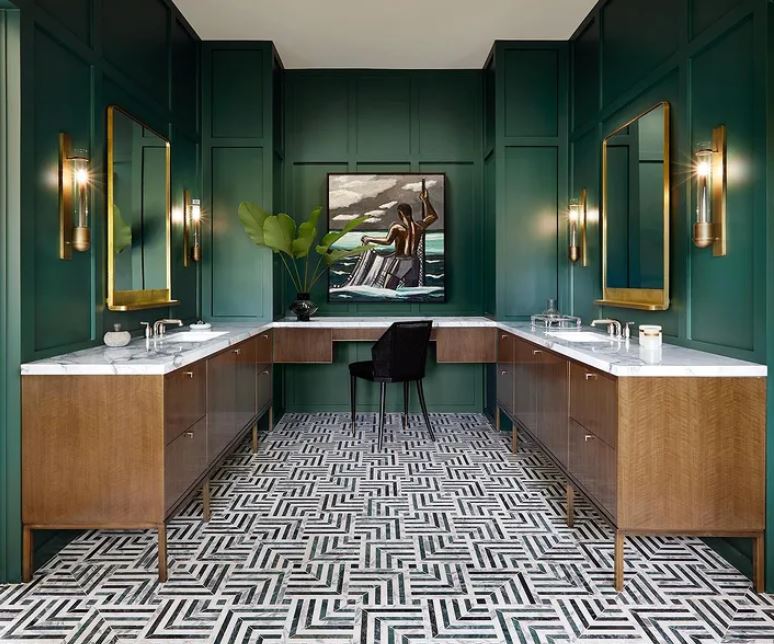 BOLD TILE IN SMALL SPACES
Even the smallest wall or floor can make a big moment the minute you walk in the room.  When you only have a small amount of square footage, it feels easier to splurge on the tile you absolutely love because you only need a little.  It's really the best bang for your buck.
WHERE TO PUT DECORATIVE TILE
Think about adding decorative tile to spaces like a recessed wall at the Entry, the back wall of the Kitchen Pantry or a Laundry Room, or the main wall in the Shower.  Placing a pattern tile on the floor as if it were a rug is a great way to add a wow moment.  Keep on scrolling to see a few examples!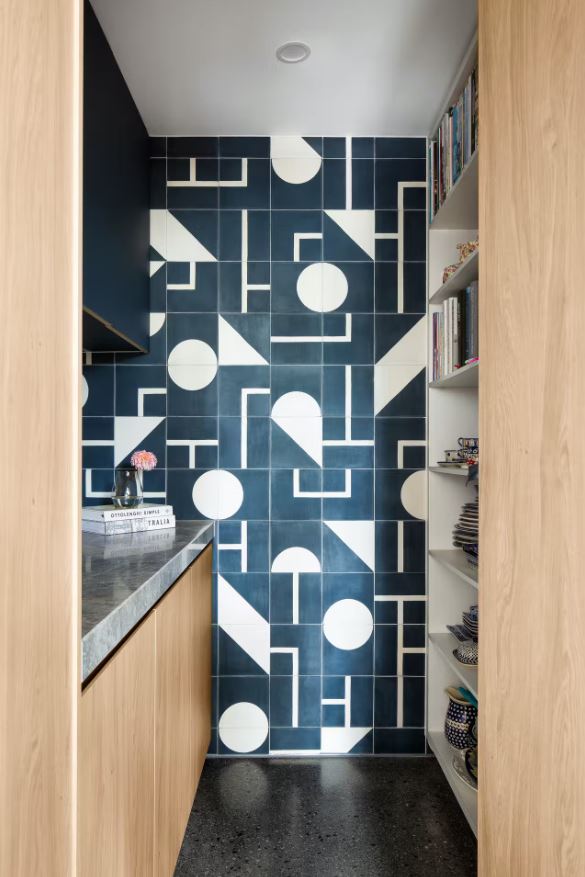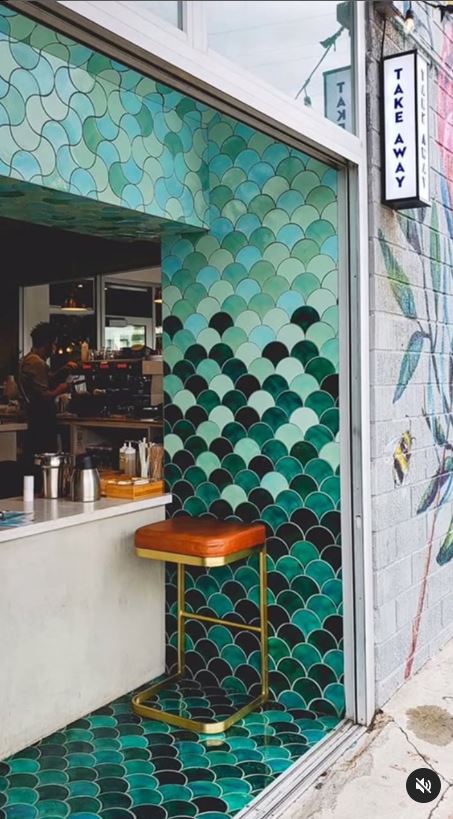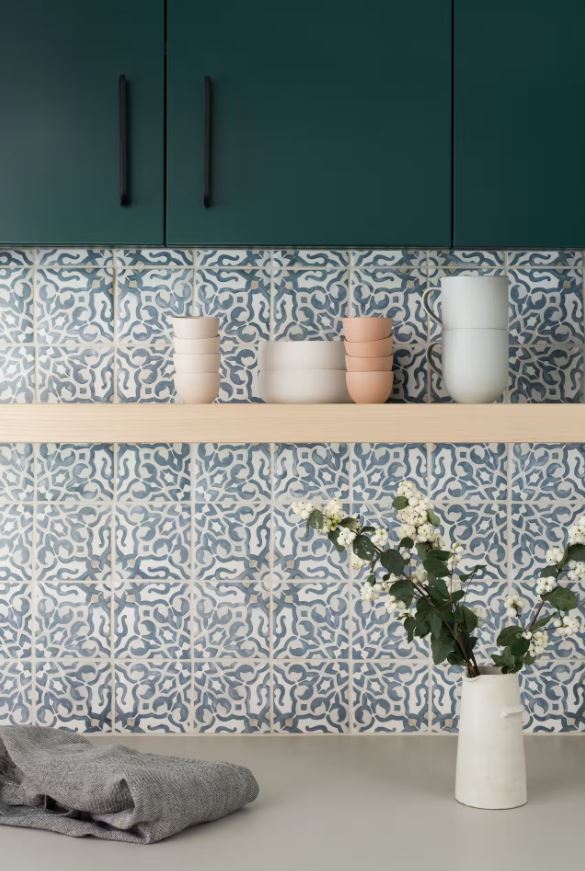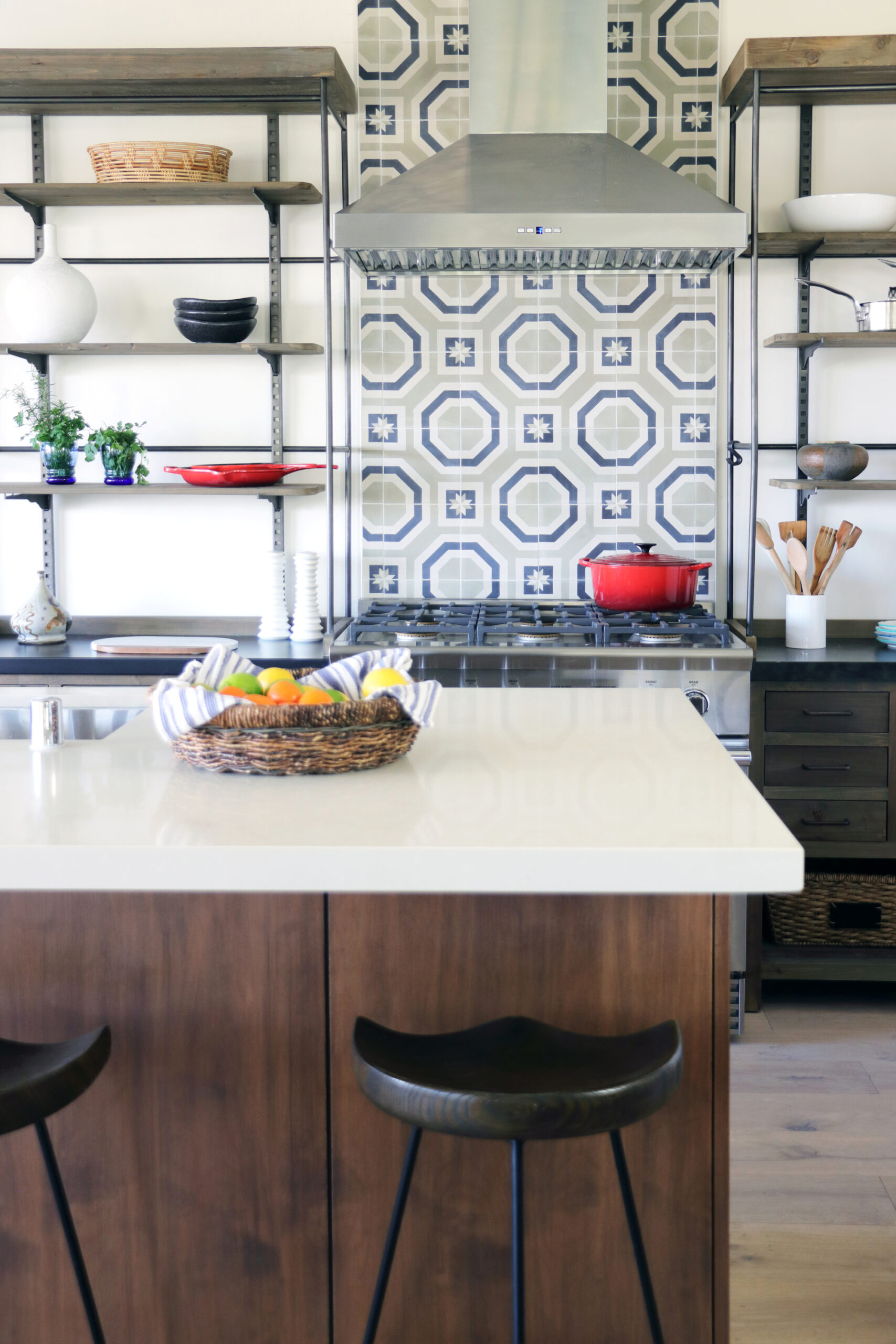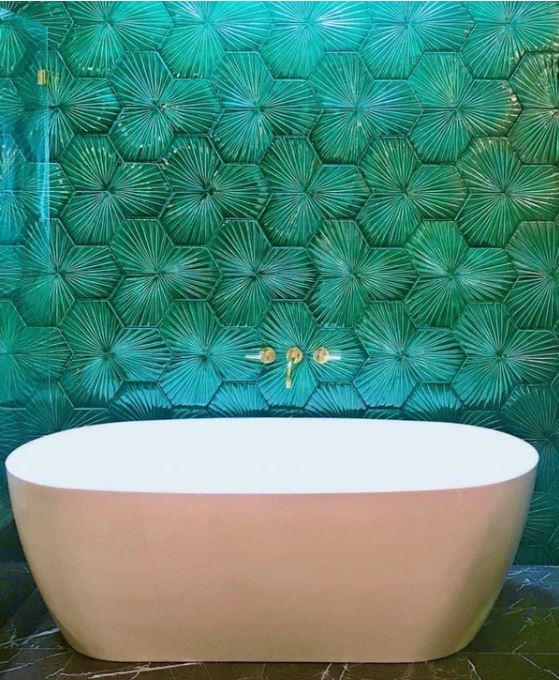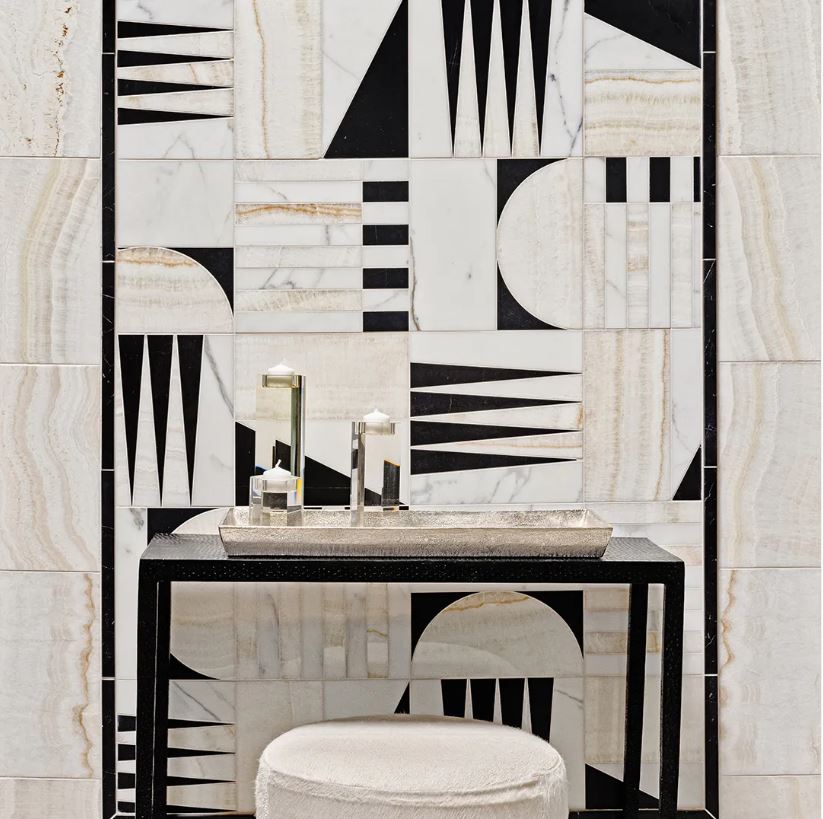 DECORATIVE TILE INSTEAD OF A RUG
Make your Dining Room or Patio stand out!  Rugs are often used to define and ground a space or group of furniture.  But in areas where people are dining, it doesn't make much sense and can get pretty difficult to constantly clean up spills and stains. 
Using decorative tile gives the same effect as a rug, but with all the benefits of easy maintenance.  Install tile wall to wall, or surround it with a solid tile tile or stone to create a border.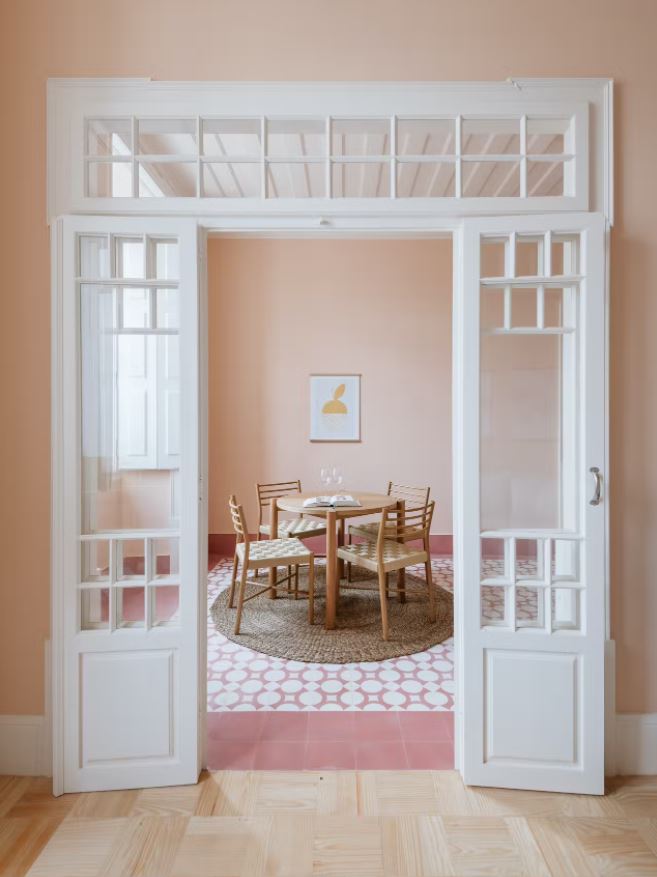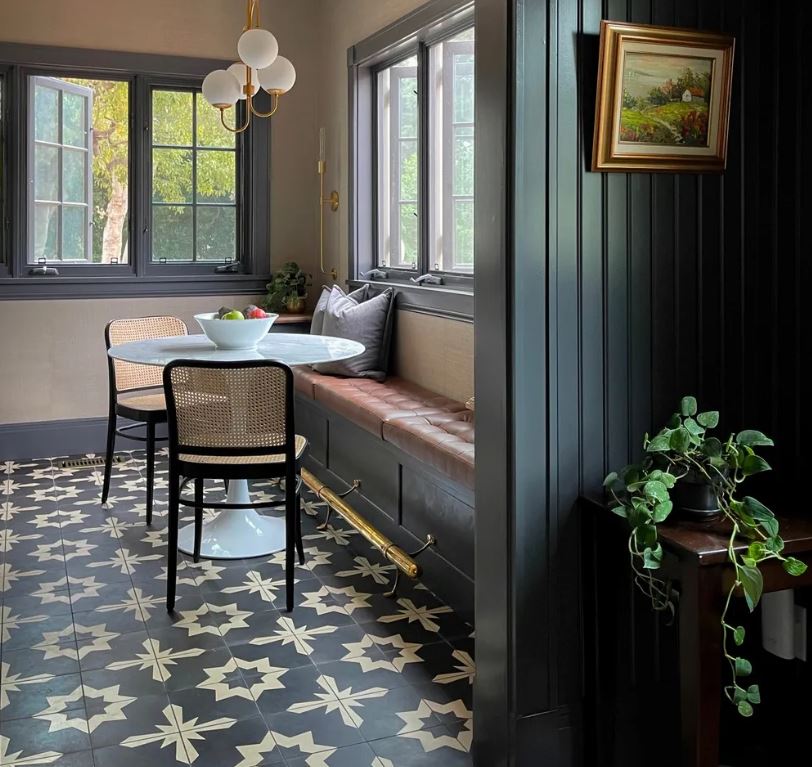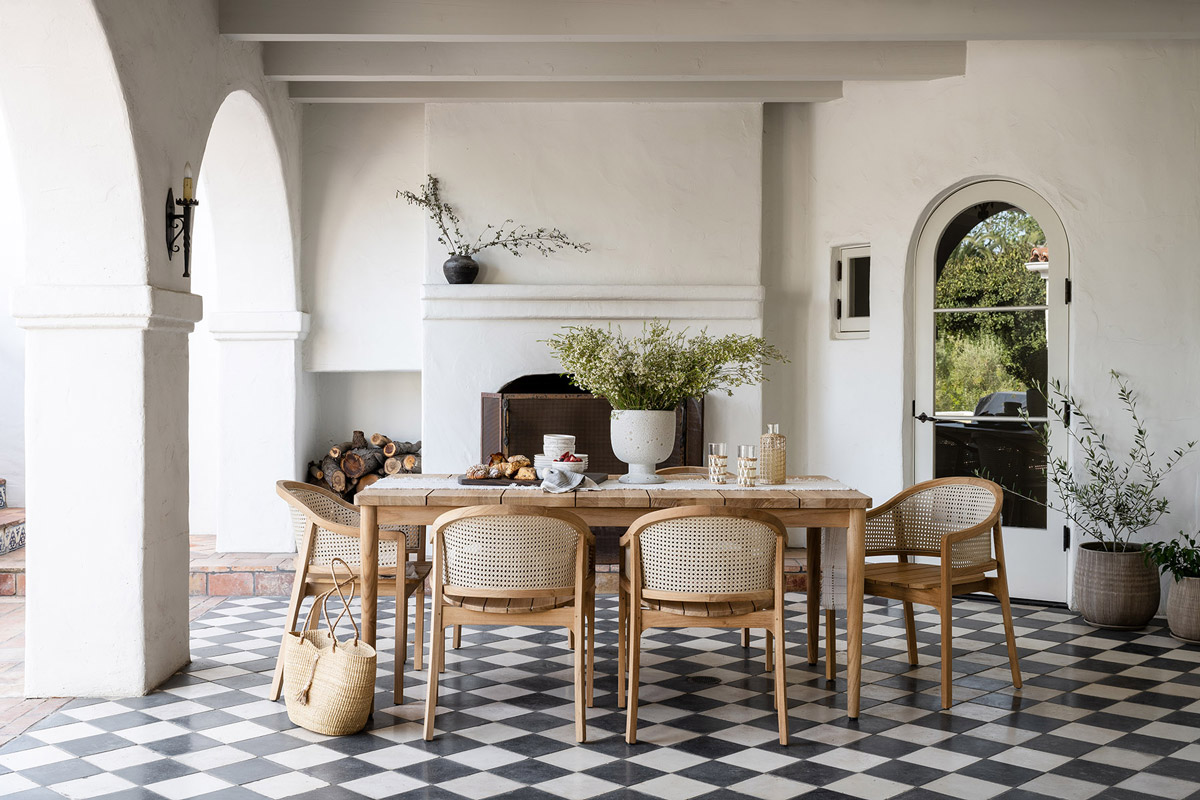 ZELLIGE or SQUARE TILE TRENDS
Zellige Tiles are still a trend that's going strong, and for a good reason.  They look hand-made and artisan with a beautiful variety of tone, texture and color.  Originally from Morocco, zellige tiles are a great way to make any floor or wall look especially unique.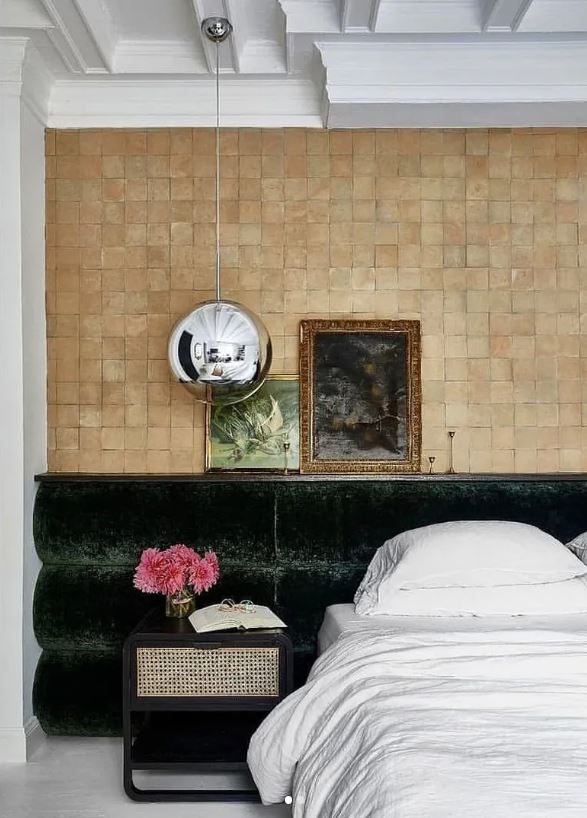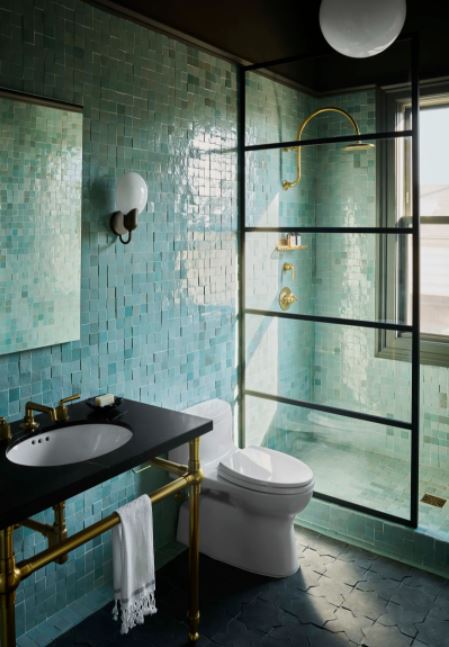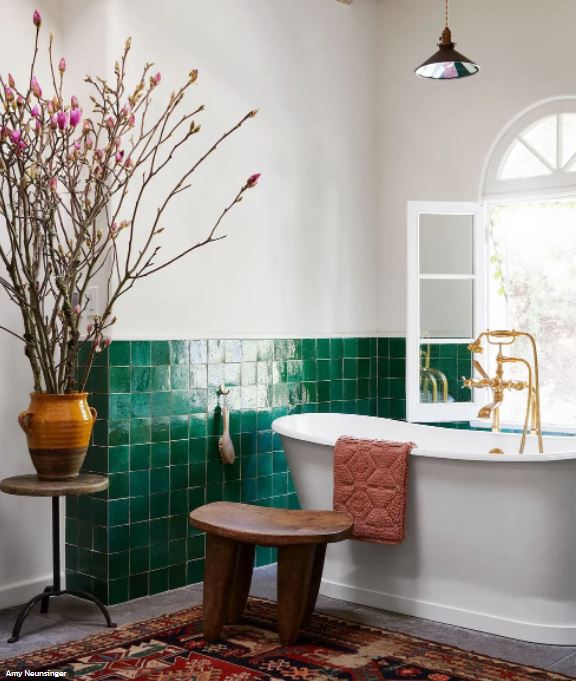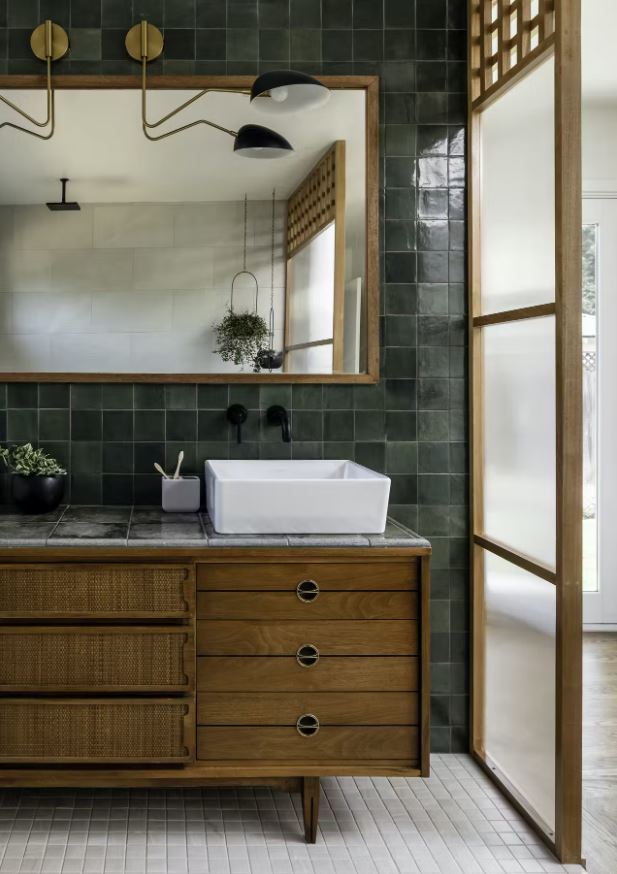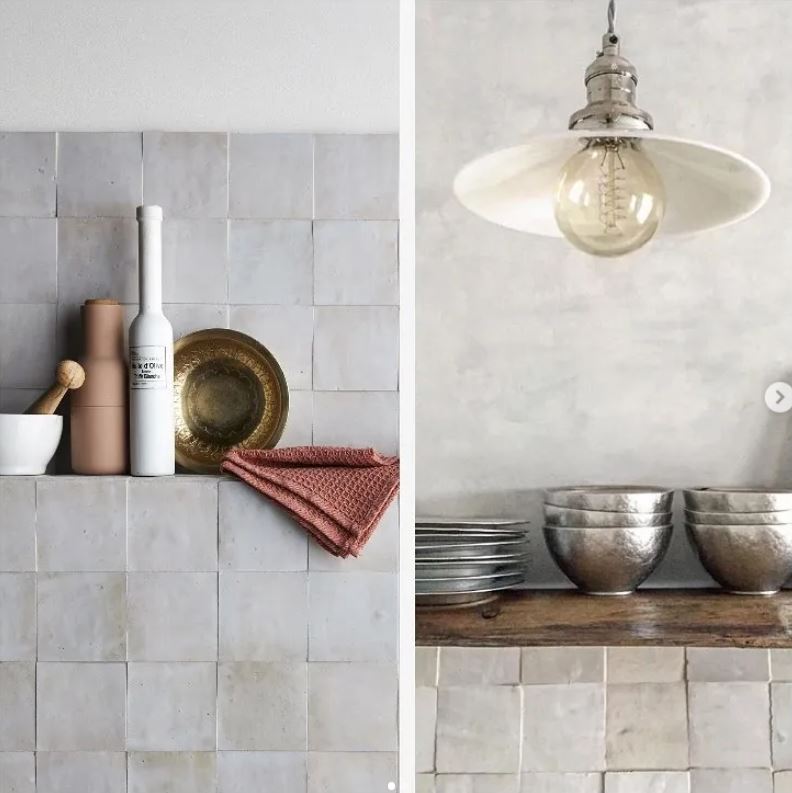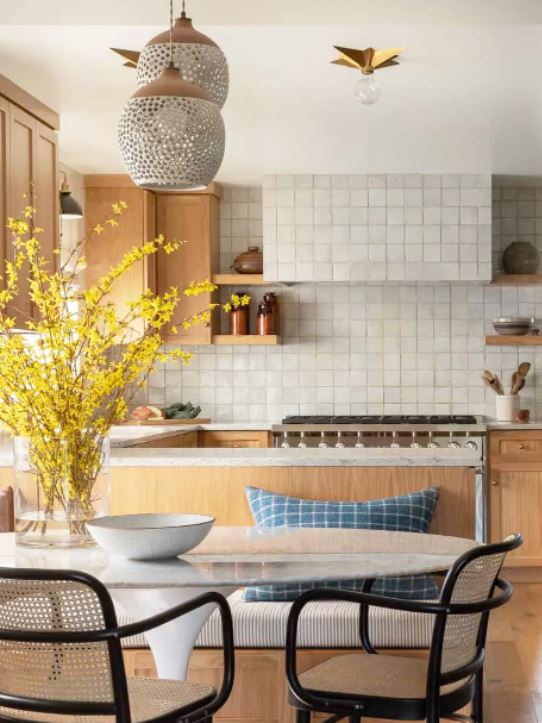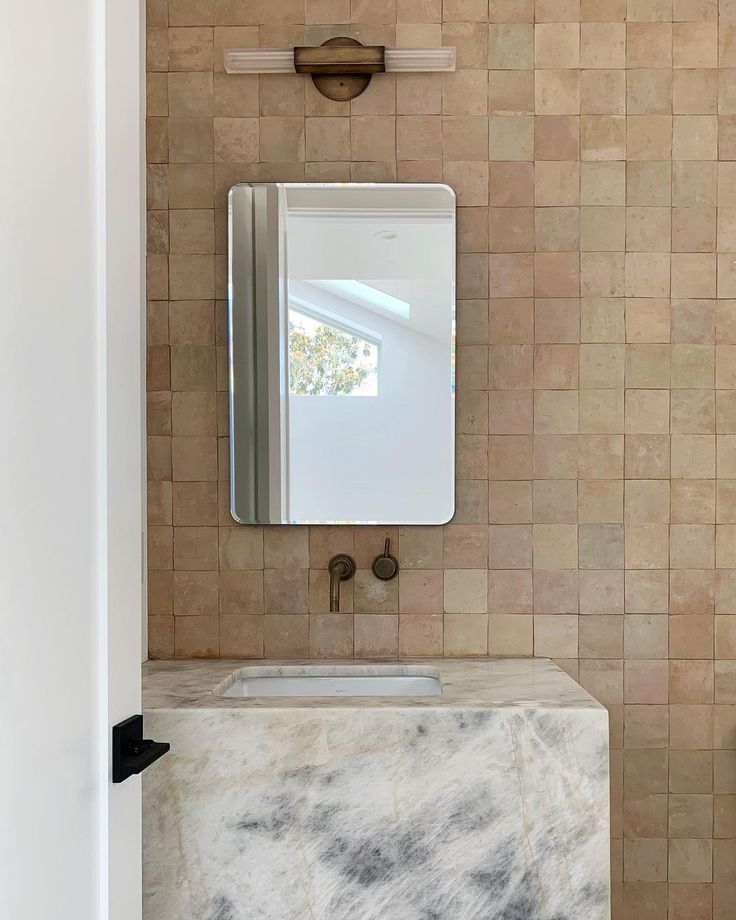 TERRA COTTA TILE TRENDS
With the Modern Mediterranean architecture and interior design style making it's comeback, it's no surprise that Terracotta Tile is following closely behind.
Terracotta tile is an organic material that makes a home feel extra warm.  Pair it with other natural materials like wood, plaster, concrete or stone.  Plumbing or Light  fixtures look great in either gold, bronze or black.  And don't forget fresh greenery to maintain that indoor outdoor feeling.
WHAT COLORS GO WITH TERRACOTTA TILE?
Terracotta tiles work great with muted colors of white, black, grey, creams, peach, sage, dark green, teal or dusty blue.
 WHAT SHAPES DOES TERRACOTTA TILE COME IN?
Terracotta tiles come in a variety of styles.  Choose from classic or modern shapes like square, octagon, geometric or brick.  Feel free to play with the layout with a traditional staggered brick design, or more contemporary stacked or herringbone.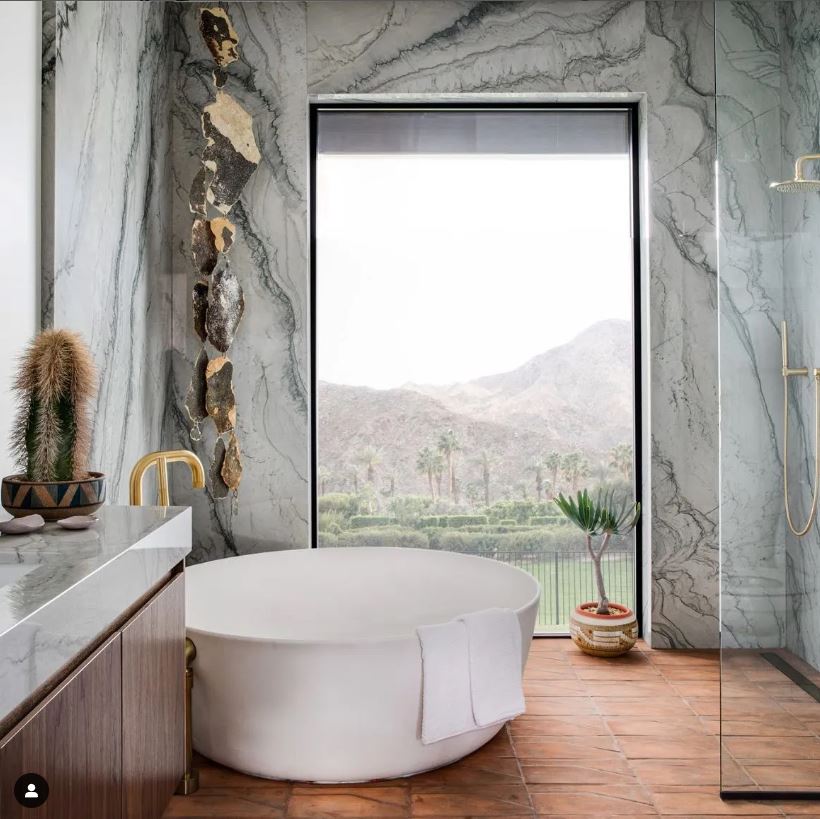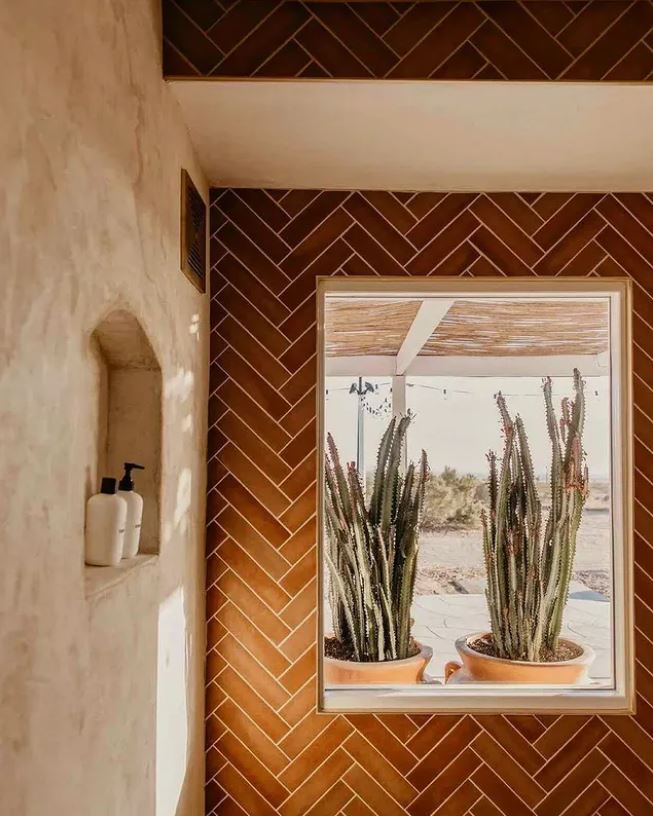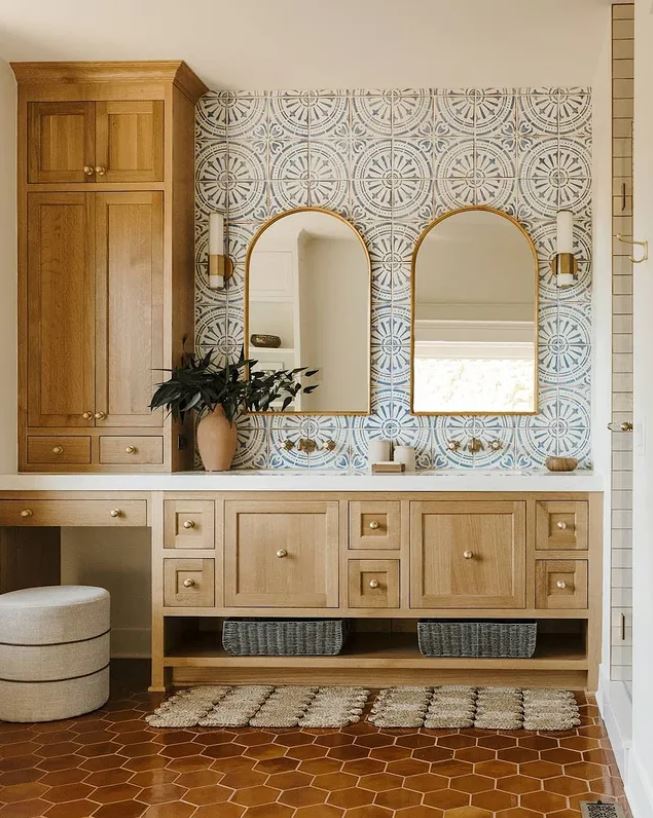 VERTICAL STACKED SUBWAY TILE TRENDS
Subway tile is a classic that has been around for centuries.  Why not make it modern, and stack it vertically?  A vertical tile layout makes any space instantly feel taller and lifts your gaze up.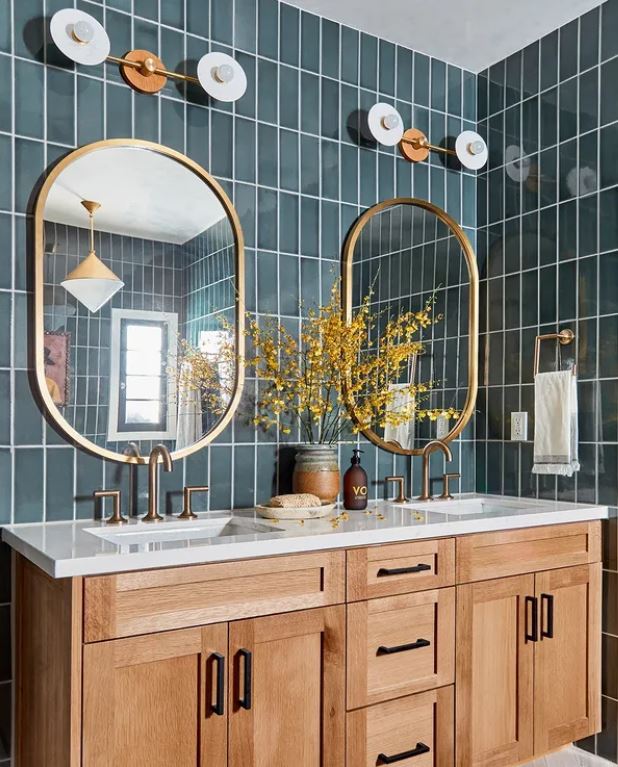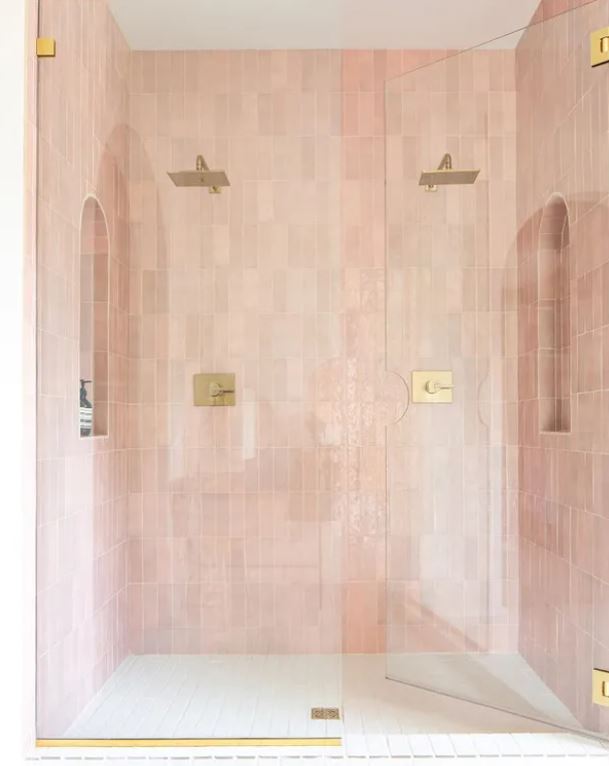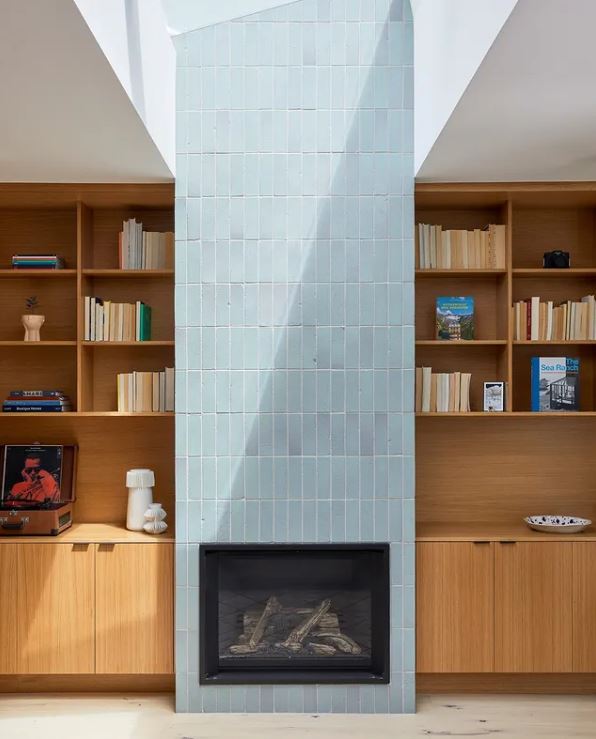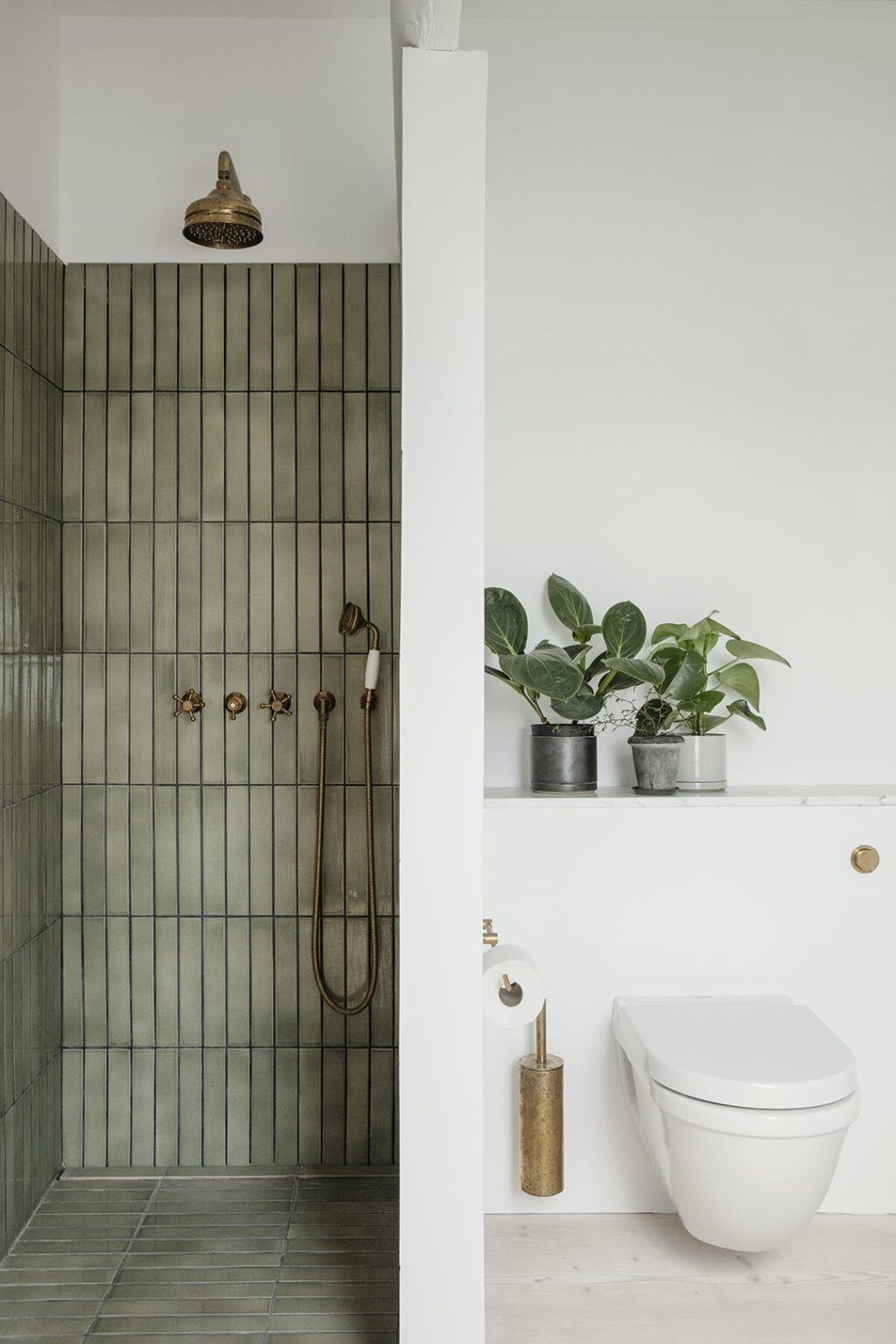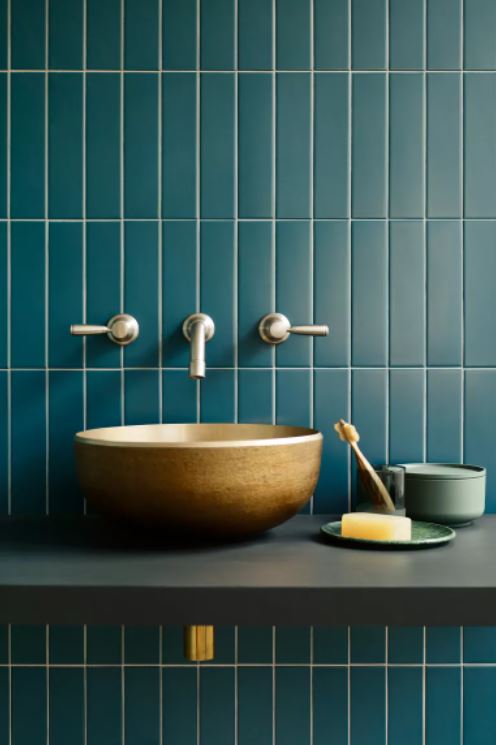 TERRAZZO TILE TRENDS
Terrazzo style has been a staple in mid-century modern design for decades.  It's fun, playful and extremely durable.
Experiment with scale, and choose any terrazzo design that either looks like a mosaic of small pieces or choose a layout that's extra large.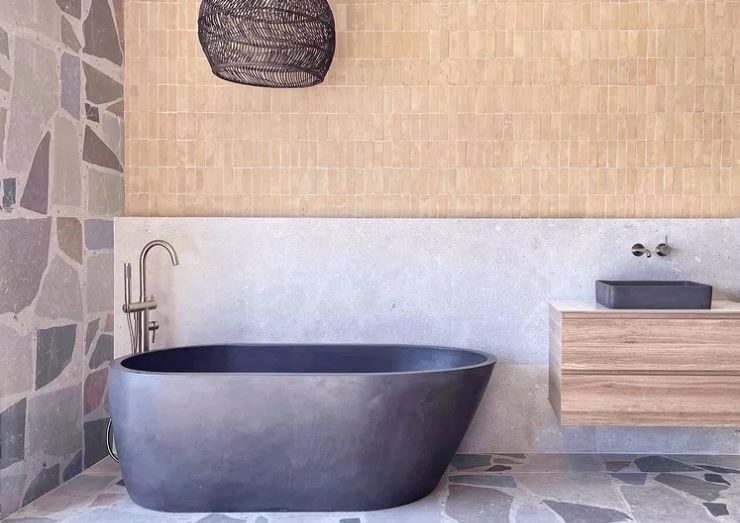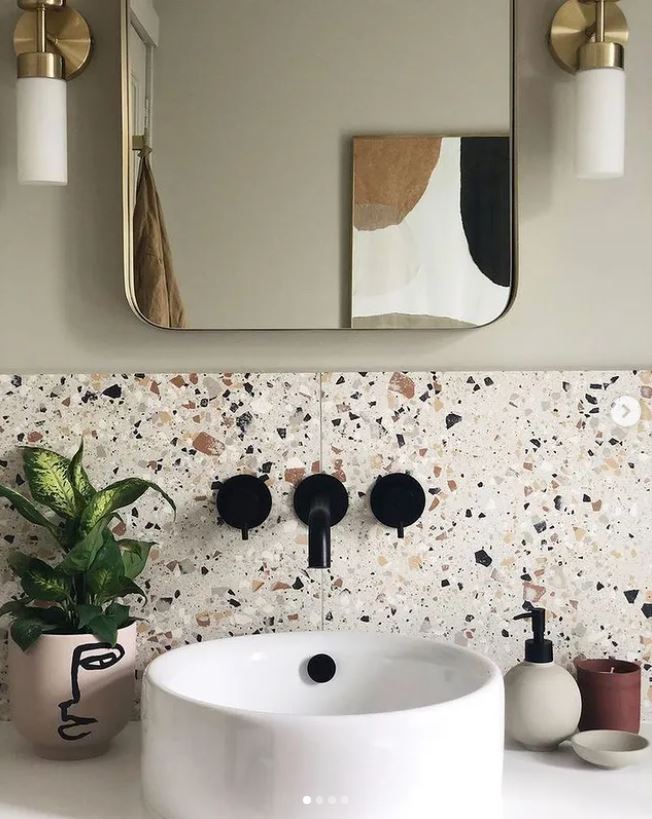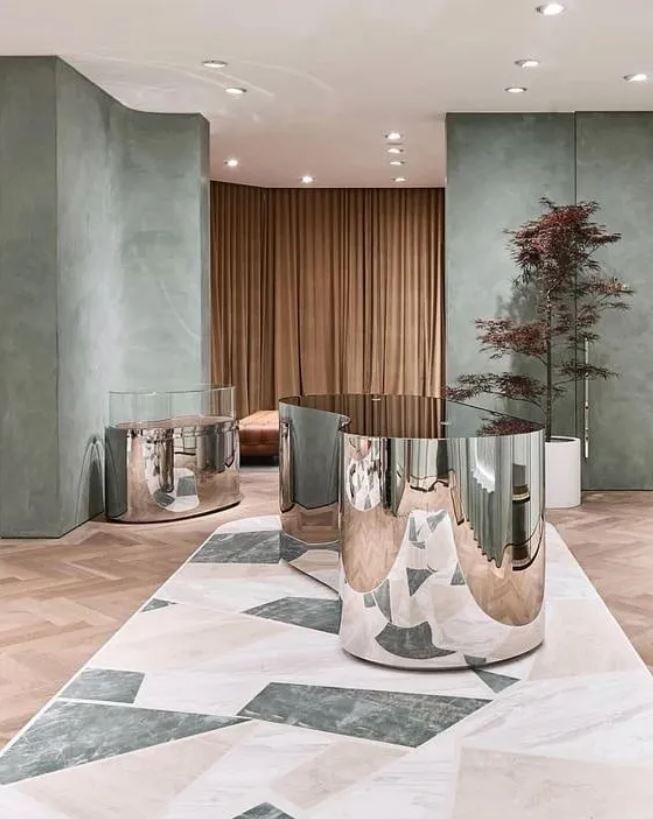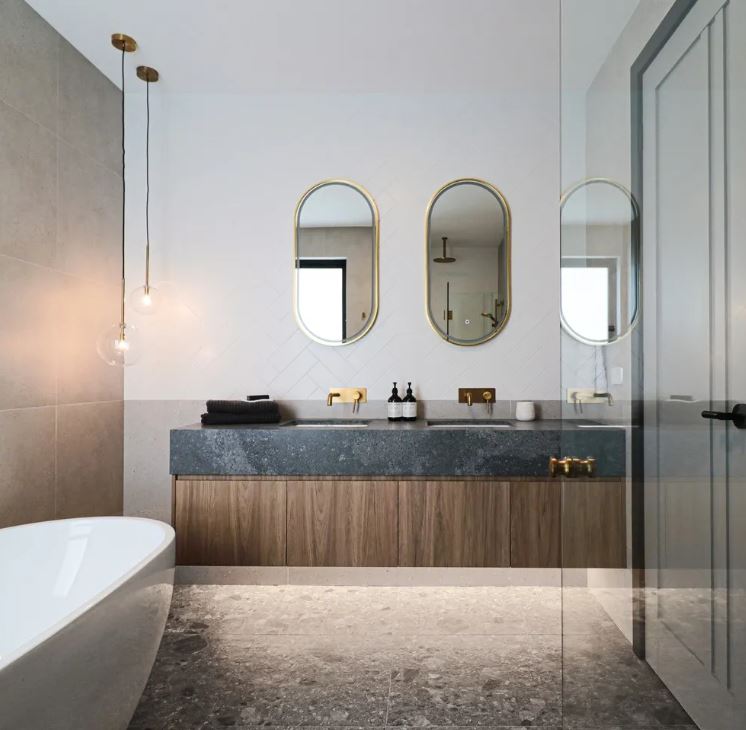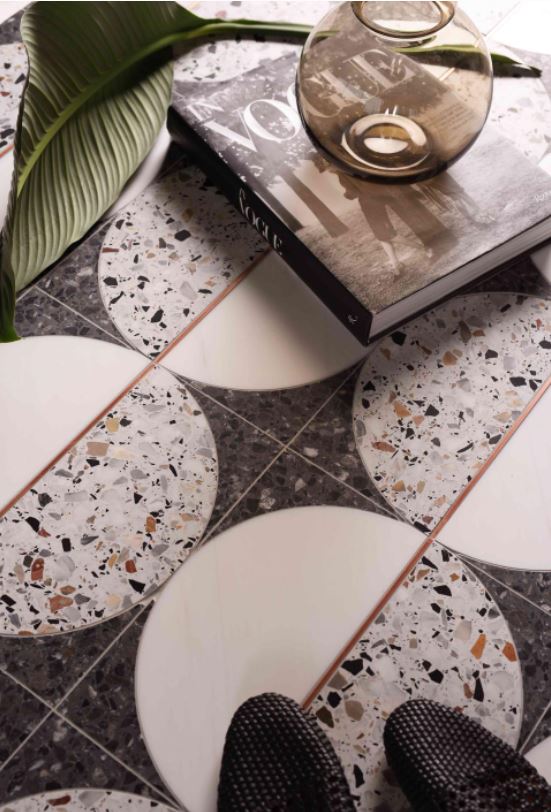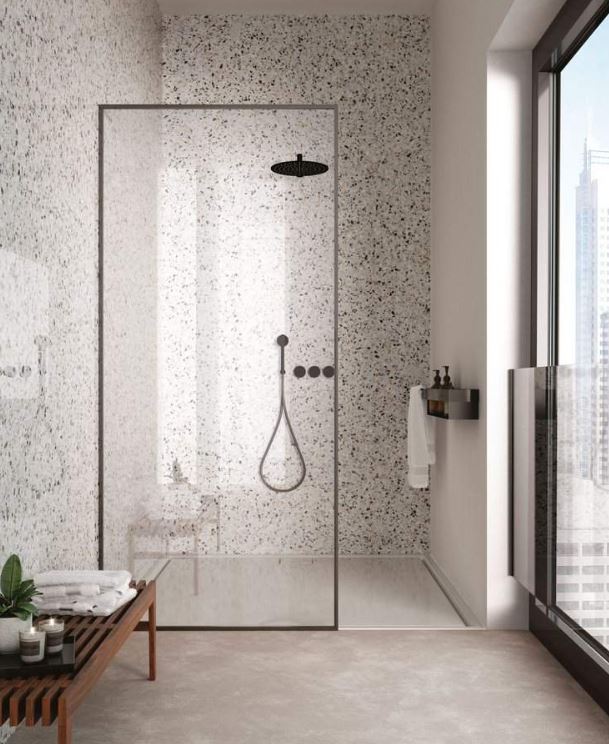 SMALL MOSAIC, HEXAGON + PENNY ROUND TILE
Are you craving a little texture in your life?  Look no further than small scale mosaic tiles that instantly add interest and versatility to any Kitchen, Bathroom, or Shower. 
Mosaics are a collection of 2 inch pieces or less, and typically come on a 12×12 mesh sheet for easy application.  Because the tiles are so small and the sheet is flexible, mosaic tiles are great for both curved or straight edges, in small or large areas.
WHERE TO USE MOSAIC TILES?
Small hexagon, penny round or square tiles have traditionally been perfect for wet areas like bathrooms or shower floors to create slip resistance.  But for years, we've been a fan of covering an entire wall or bathroom in mosaic tiles.  It makes for a perfect home spa look and feel.
With a wide range of colors and creativity, mosaic tiles could look like playful confetti, completely classic or super chic and modern.  Don't forget the grout!  Keep it neutral and let the tiles give their shine, or contrast it for a totally textured look.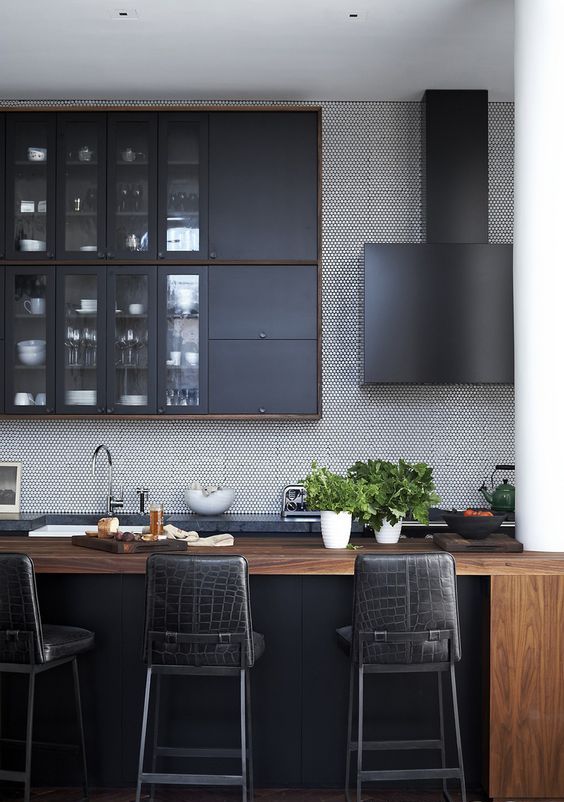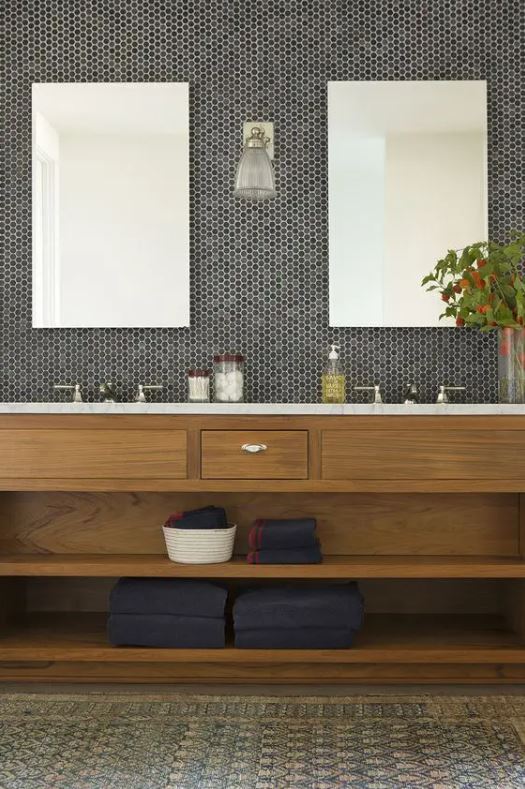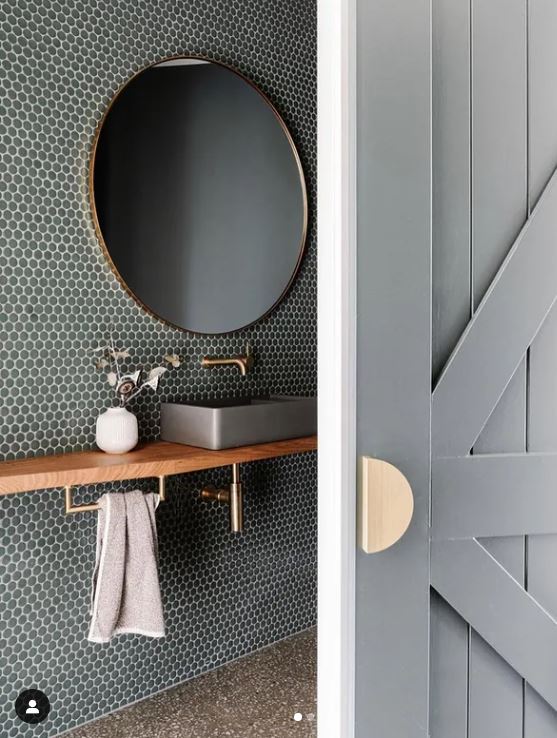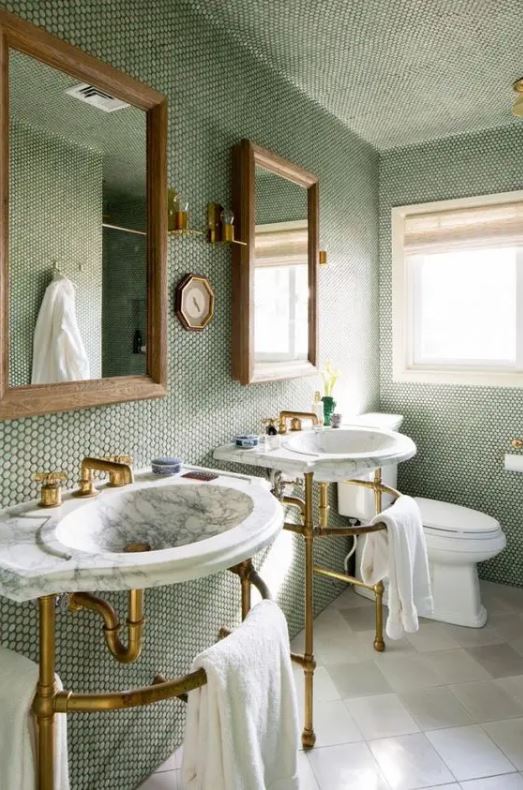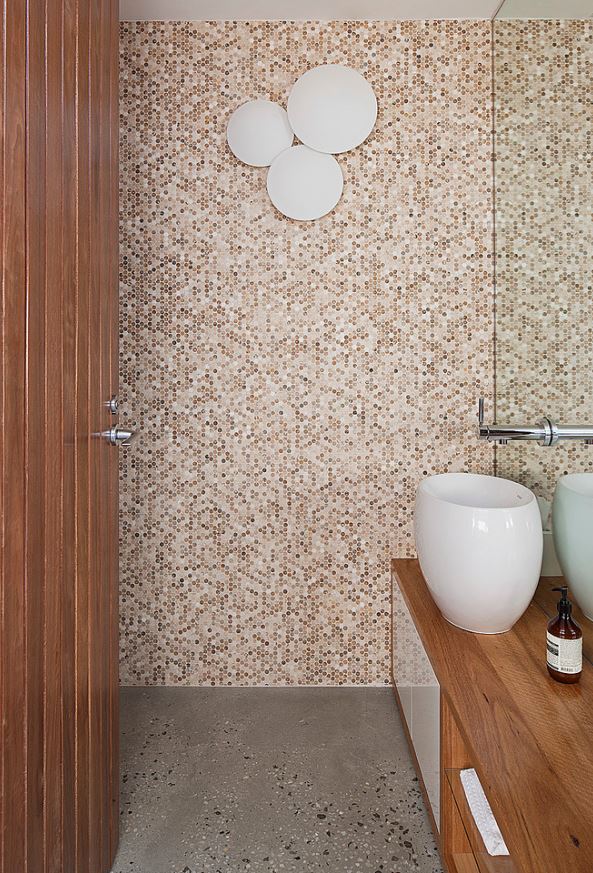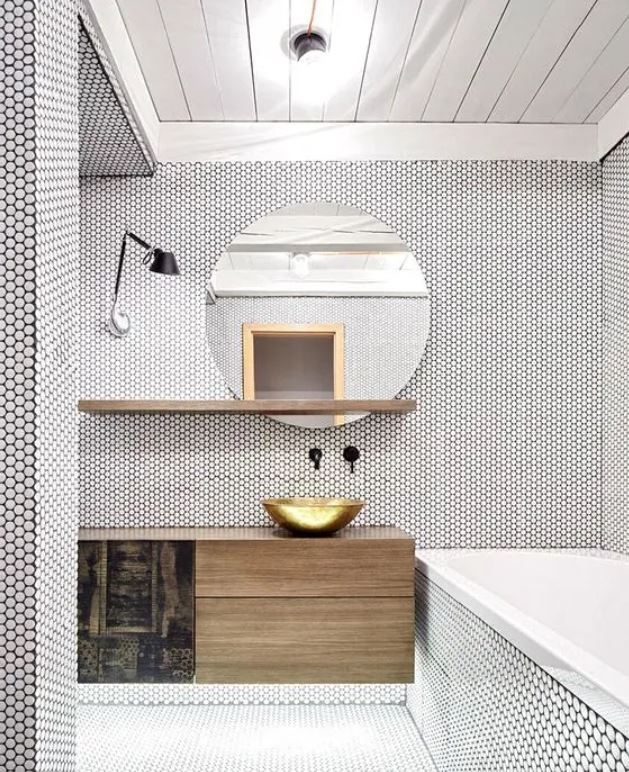 VARYING GROUT THICKNESS
If you feel like being creative or maybe just indecisive about how thick the grout should be, why not go both ways?  Alternating the thickness of grout feels both fresh and classy.  Almost like pinstripe.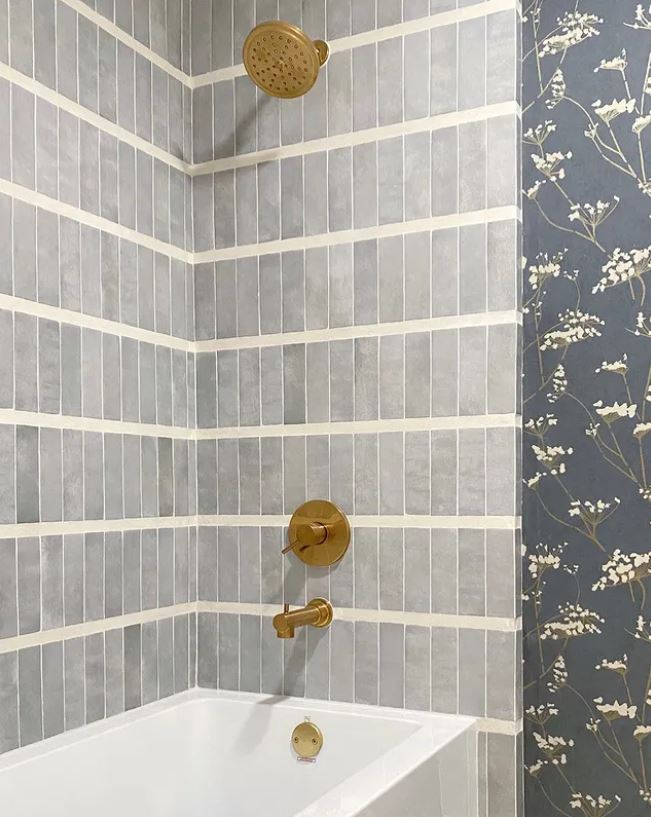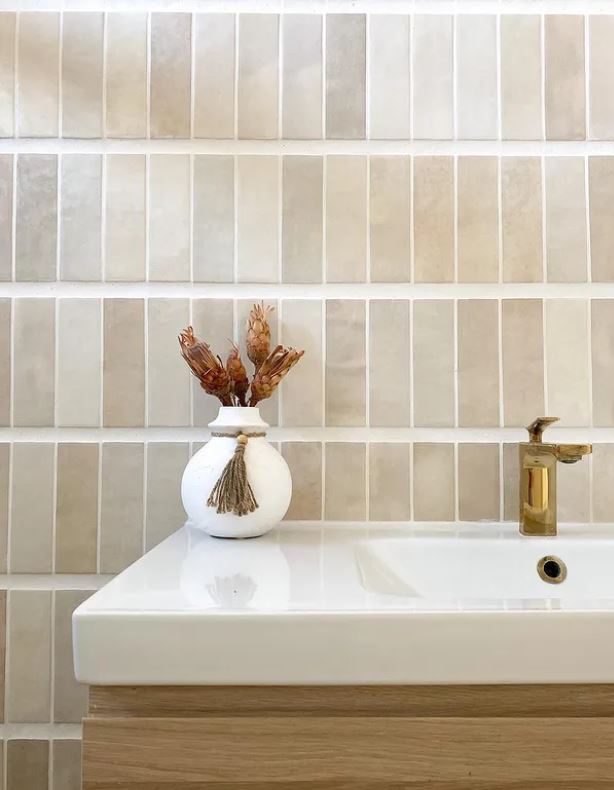 GREEN INTERIOR DESIGN
2nd Edition
How to Achieve Style and Sustainability
Green Interior Design is the most comprehensive guide to sustainable building, designing, and decorating on the market. This beautifully illustrated guide covers every detail of your home—from the drywall to the finial on the curtain rod—and how to find the most environmentally friendly versions of products and décor. This second edition of Green Interior Design is meant as much for the budget DIYer as it is for the luxury homebuilders looking to dip their toes into sustainability.
Purchase HERE.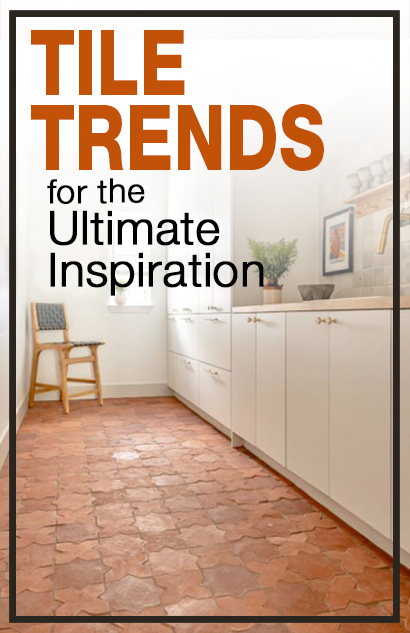 TILE TRENDS FOR THE ULTIMATE INSPIRATION
by Sara Plaisted