Spring is near!  Time to dust yourself (and your home) off and get ready for a bright and fresh season ahead.  Here is our quick guide to the must-do Top 3 Spring Cleaning Chores Checklist.
SPRING CLEANING STARTS SIMPLE
Most of the time throughout the year, the surface items around the house are cleaned.  Typical laundry routine, wiping down countertops, and maybe cleaning up after a few spills here and there.  But all of a sudden, the light starts to shift and our moods start to lift when we see springtime just ahead.
Look around your home, and I'm sure you'll notice how dirt has mysteriously piled up over the last few months.  Don't worry!  We have 3 major spots to tackle at home to make sure your rooms are back in tip top shape.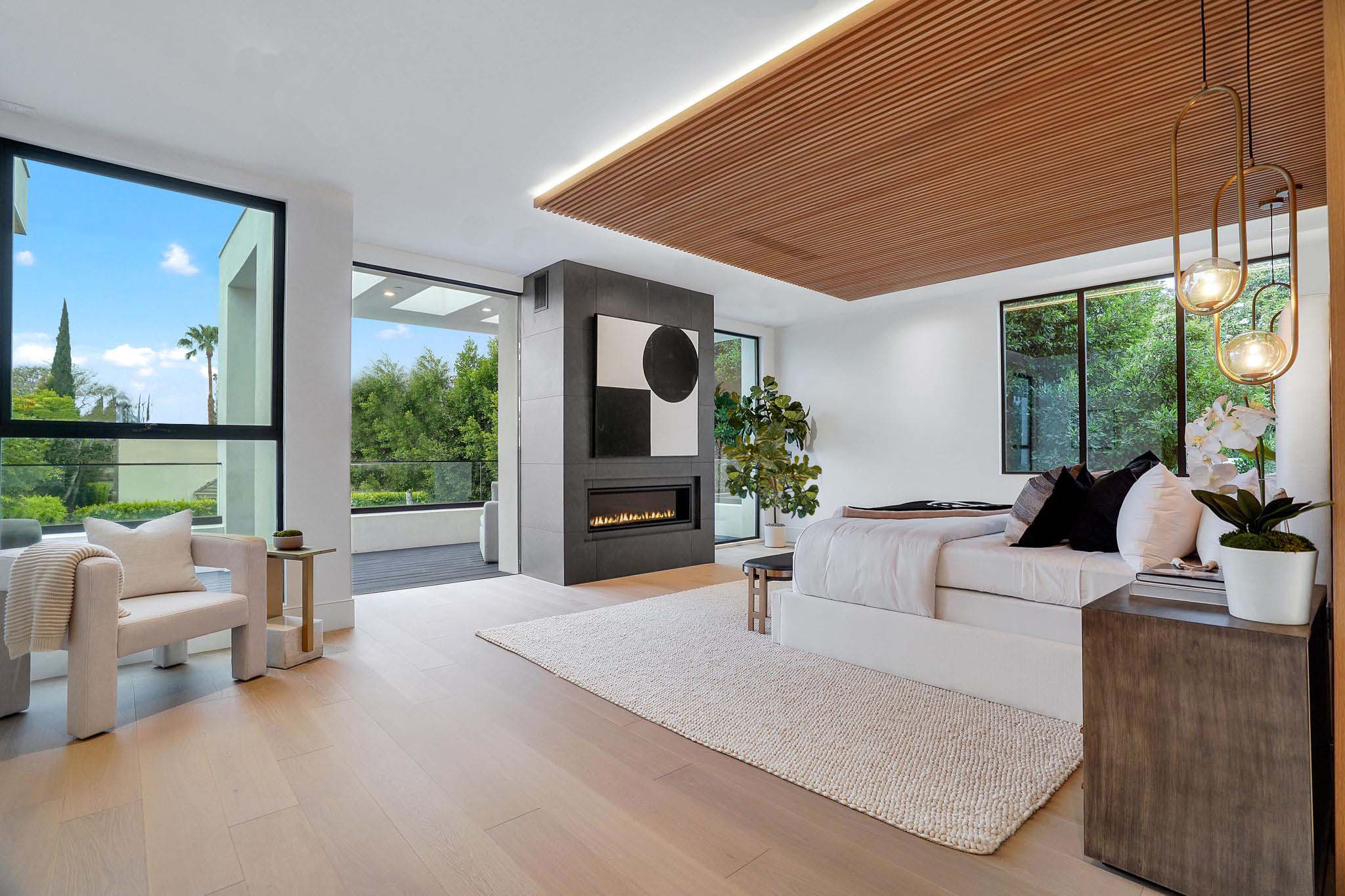 1. CLEAN YOUR WINDOWS & DOORS
Let the Sun Shine In!  As the rain begins to clear, the flowers start to bloom, and the days get longer you'll want to take advantage of the natural daylight in your home.  Clean your windows inside and out and you'll be amazed at the crystal clear views.  It's like putting on glasses for the first time!
Wipe clean each pane of glass on the inside and out.  Hose down the screens and let them dry in the bright warm sun.  Lastly, don't forget to clean the inside tracks of windows and sliding glass doors.  Here you'll find dirt and grime that has collected over the winter.  Now you're set for a bright future this spring!
Windows & Doors Spring Cleaning Chore Checklist:
Hose Down Screens
Clean Glass on Windows and Doors – Inside and Out
Wipe dirt from inside Window Frames and Sliding Glass Door tracks. 
PRO-TIP:  Wash windows on a cloudy day. Heat from the sun will make the water evaporate before you've had a chance to wipe the glass.
2. DUST + CLEAN FILTERS
It's surprising how quickly dust starts to pile up when you aren't paying attention.  Start at the top and work your way down.  Clean the tops of fan blades, light fixtures, window shutters and decorative molding.  Move collections on bookshelves, console and buffet tables and fireplace mantels.  Pay attention to molding on cabinetry doors, interior doors and baseboards.  Pull furniture and appliances away from the wall, and wipe any collection of dust and grit from underneath.
To improve the indoor air quality and keep your home smelling oh so fresh – replace air filters, vacuum filters, and water filters while you're at it.
Dust & Filter Spring Cleaning Chore Checklist:
Fan Blades
Decorative Light Fixtures and Lamp Shades
Window Shutters and Blinds
Decorative Molding
Bookshelves
Tops of tables
Window and Door Trim
Doors
Cabinetry Doors
Baseboards
Behind and Underneath Furniture and Appliances
Replace Air Filters, Vacuum Filters and Water Filters
3. DEEP CLEAN UPHOLSTERY, RUGS & FABRICS
Only once a year, is this kind of spring cleaning is due.  Have your window coverings, drapes and roman shades sent to the dry cleaner.  Fabrics will come back as beautiful as the day you installed them.
Call in a professional service to clean Area Rugs.  If you're in the market for a new rug that's will last through spills and stains, head over our post on Rugs 101 where we talk all about the nitty gritty, and how to best care for the rugs you have.
Strip the beds and wash all bedding, duvet covers and pillows.  Don't forget the pillow and mattress pad protectors too.  Toss old towels, bedding or blankets that aren't as soft or are stained, and donate them to your local animal rescue.  They're always in need of cleaning and bedding products to take care of the babies.
While you'r at it!  You might as well take a look at the Refrigerator, Freezer and Beverage Coolers.  Toss any old expired condiments, wipe down the drawers and shelves, and rearrange and organize.
Upholstery, Rugs & Fabric Spring Cleaning Chore Checklist:
Window Coverings like Drapes, Curtains, and Roman Shades
Vacuum Upholstery Furniture
Area Rugs
Bedding and Pillows
Linens and Towels
Refrigerator, Freezer, Beverage Cooler
Kitchen Pantry
Closets
With this checklist, both you and your home will be feeling fresh in no time, with a new spring in your step!
GREEN INTERIOR DESIGN
2nd Edition
How to Achieve Style and Sustainability
Green Interior Design is the most comprehensive guide to sustainable building, designing, and decorating on the market. This beautifully illustrated guide covers every detail of your home—from the drywall to the finial on the curtain rod—and how to find the most environmentally friendly versions of products and décor. This second edition of Green Interior Design is meant as much for the budget DIYer as it is for the luxury homebuilders looking to dip their toes into sustainability.
Purchase HERE.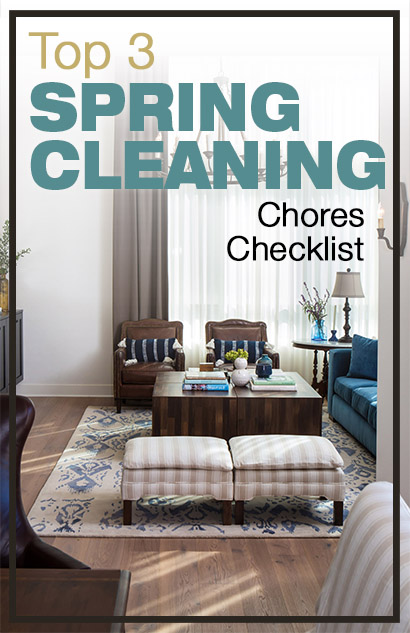 TOP 3 SPRING CLEANING CHORES CHECKLIST
by Sara Plaisted