How exciting!  You've taken the first step and decided it's finally time to give your home a fresh new look.  Are you not sure of where to start?  Well, don't worry.  We're here to help you find that special Interior Designer who will guide you through the process and turn your dream home into a reality. Follow along for five pro tips to Find an Interior Designer That's Right For You.
In a recent post, we went deep into the process of What it's like to Work with an Interior Designer.  But here, we want to take a step back and dig deeper into the very beginning stage – The Interior Designer Search.
Why Should I Hire an Interior Designer?
Whether you are looking to furnish a few rooms in your home or need a complete remodel, hiring an interior designer is a valuable investment.  Designers are professional experts who are able to transform your home into a personal, functional, and visually beautiful space. By carefully listening and effectively translating your ideas, they save you time, money, and design challenges – and trust me, there will be challenges. With industry resources, they create a customized, stylish, and practical environment that elevates your lifestyle.
In another post, 10 Tips for a Successful Home Remodel, we went through all the phases of a home renovation and what to prepare and expect in this process.  But again, it all begins with that initial search for the right Interior Designer for you and your home. 
WHAT'S THE DIFFERENCE BETWEEN AN INTERIOR DESIGNER AND INTERIOR DECORATOR?
It all depends on your project's needs.  The difference between an Interior Designer and an Interior Decorator comes down to the scope of their responsibilities on your project.  To put it simply, either an Interior Decorator or Interior Designer can furnish, style and decorate any space.   Their expertise in color coordination, furniture arrangement and spacial awareness can breathe much needed life into a room.
However, an Interior Designer can be hired to decorate a home with furniture and window coverings, and also has the skills and experience needed for an entire home remodel.  A renovation not only includes new finish materials like flooring, tile and cabinetry, but often requires floor plans that involve moving walls, plumbing and electrical locations within the home. 
Interior Designers create a functional flow and visually pleasing home.  Designers and their team are involved with the structural space planning, interior architecture and building modifications, which require a knowledge of state and local building codes.  They work holistically, often with a General Contractor, and thoughtfully consider layout, lighting, color schemes, and whole home modifications to ensure that the space not only looks good but also functions optimally. 
In essence, Interior Designers shape the entire spatial experience, while Interior Decorators add the finishing touches to make a space feel cohesive and inviting.
HOW DO I FIND AN INTERIOR DESIGNER?
1.  NAIL DOWN YOUR STYLE & VISION
Before you dive into the vast ocean in your search of an Interior Designer, take a moment to define your personal style.  Are you drawn to a neutral, soothing and modern design, California Coastal, or New Mediterranean?  This clarity will serve as your compass when selecting a designer whose portfolio resonates with your taste.
Pinterest boards, Instagram, Online Design blogs and magazines will be your best friends here.  You may even find inspiration on sites like Houzz or by watching HGTV.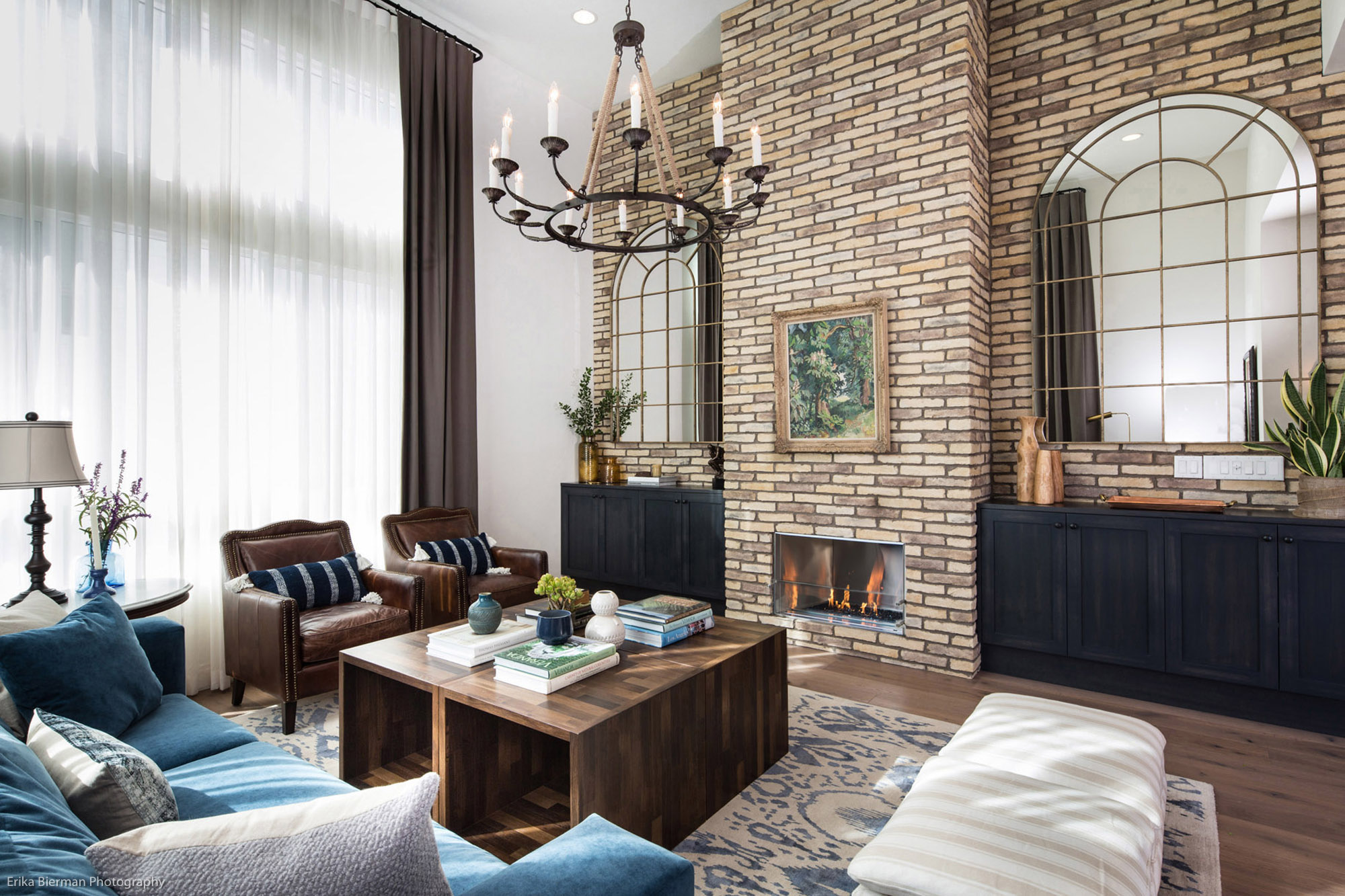 2.  WORD OF MOUTH & ONLINE REVIEWS
Ask friends, family, neighbors and colleagues who have recently undergone home transformations for their insights. Personal recommendations can offer valuable first-hand experiences. If your friend's living room suddenly became a masterpiece, you might have just found your designer.
When embarking on the quest to find your ideal Interior Designer, you've got a treasure trove of resources at your fingertips:
Whether you're sifting through Google search results, exploring the depths of Houzz, flipping through glossy (or online) design magazines, or scrolling your way through Instagram's creative cosmos, remember that your ideal Interior Designer is just a click away. Harness the power of these resources to find a design partner who resonates with you, your vision, and let the home transformation adventure begin.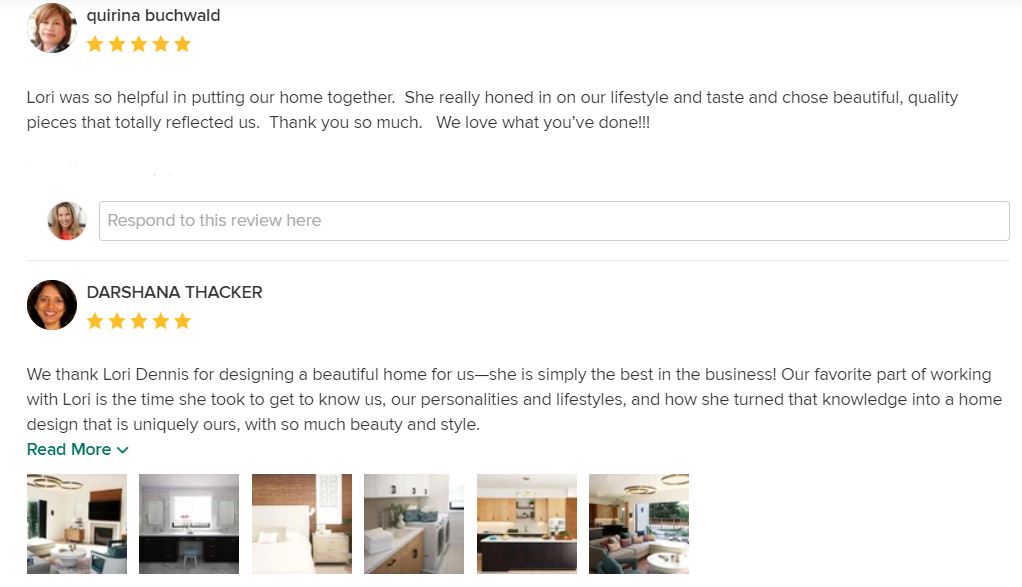 INTERIOR DESIGNERS ON HOUZZ
Houzz is like a virtual wonderland for home design enthusiasts. It's a platform where you can discover a wealth of interior designers, view their portfolios, and read client reviews. Think of it as an online portfolio-meets-design-magazine.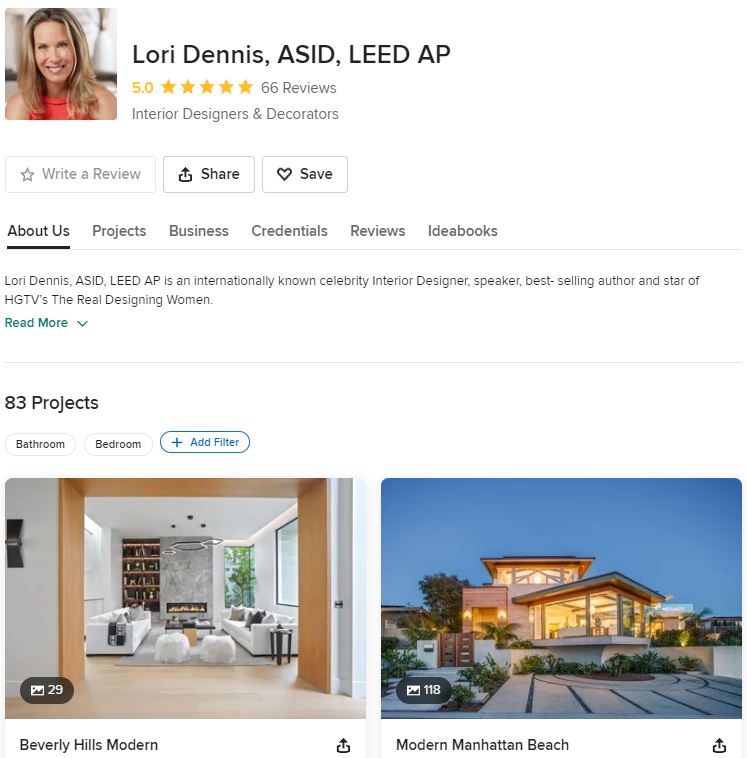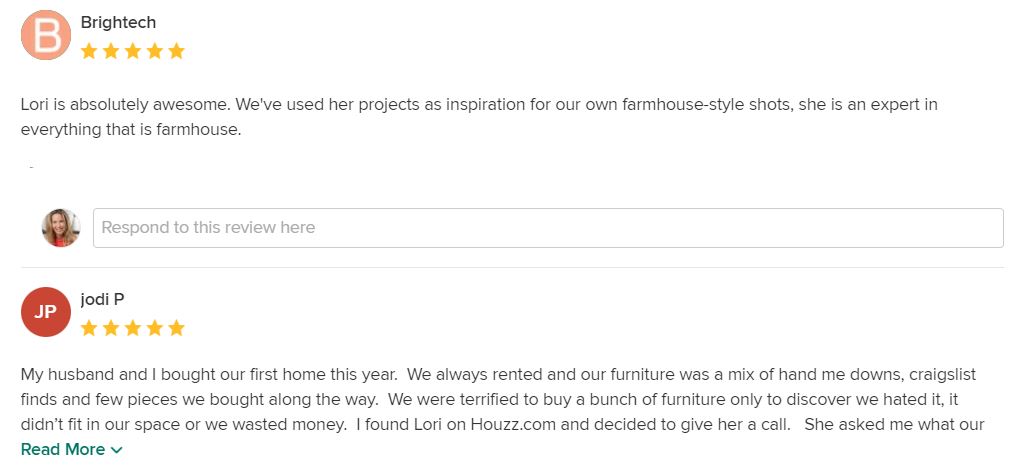 GOOGLE SEARCH FOR INTERIOR DESIGNERS
In this digital age, Google is your trusty sidekick. Or whichever search engine browser you prefer.  A simple search can yield a plethora of local and international interior designers. Be sure to add specific keywords like your location or preferred style for tailored results.  For example, Best Interior Designer or Top Interior Designer in Los Angeles.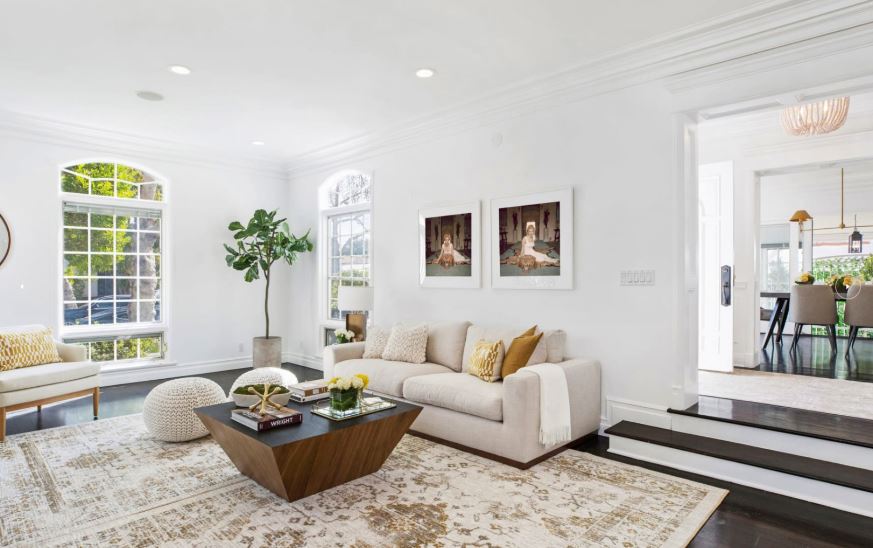 LOOK AT DESIGN MAGAZINES & BLOGS FOR AN INTERIOR DESIGNER
Don't underestimate the allure and inspiration of design magazines. Grab a few from your local store or grab your coffee or a glass of wine, and delve into online editions. Magazines like Architectural Digest, House Beautiful, Luxe and Elle Decor feature stunning projects and sometimes even list designers' contact details.
Platforms like Decorilla and The Spruce offer a unique blend of design inspiration and expert advice. These blogs often spotlight talented designers, allowing you to glimpse into their expertise and potentially connect.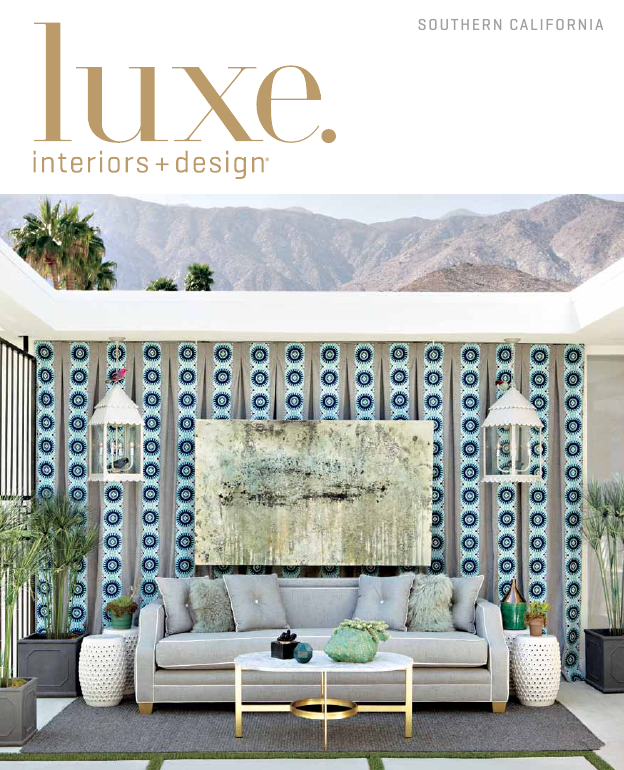 CHECK OUT SOCIAL MEDIA FOR INTERIOR DESIGN INSPIRATION
Instagram, Pinterest, and Facebook are more than just procrastination zones. They're teeming with interior design influencers, studios, and designers. Give them a follow, and you might just stumble upon your design soulmate.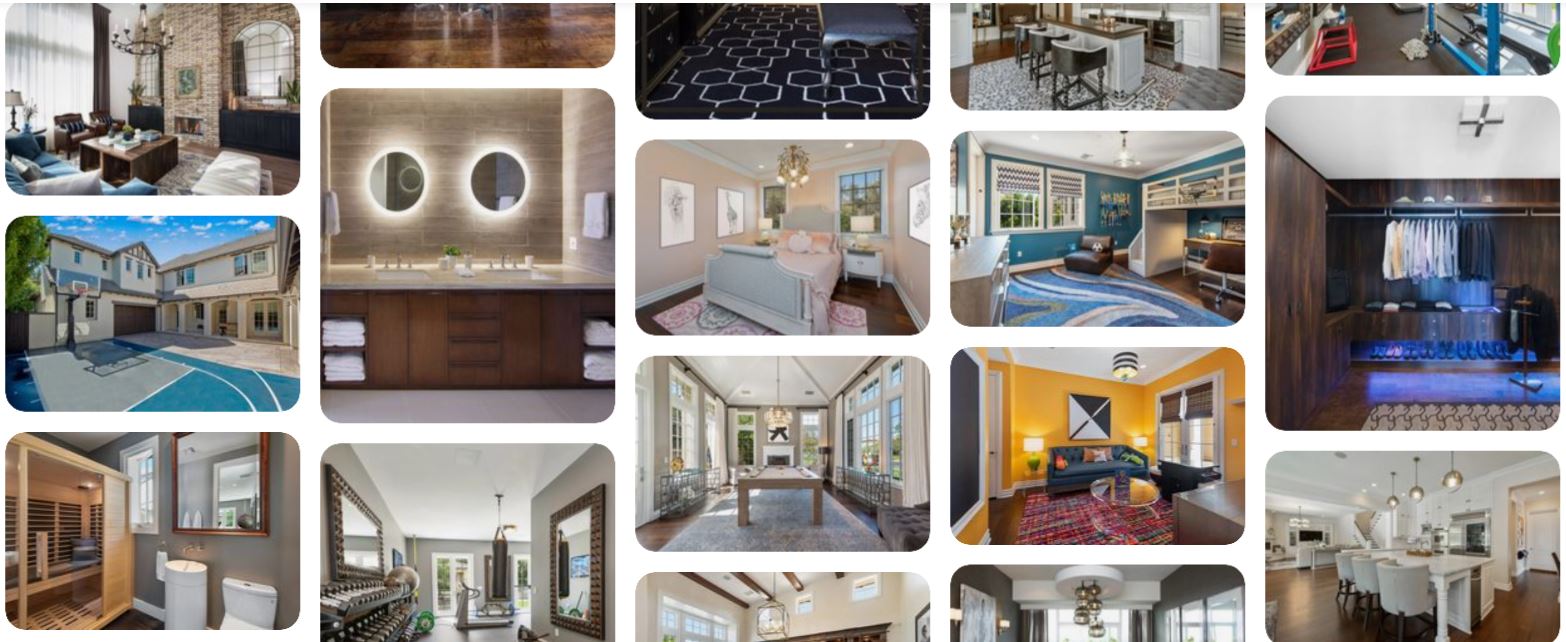 3.  INTERIOR DESIGNER PORTFOLIO OF WORK
Every Interior Designer worth their salt showcases their work online. Once you've found someone you might like, dive into their website portfolio and see how they present themselves. Look for consistency in style, attention to detail, and versatility – a designer who can breathe life into various spaces.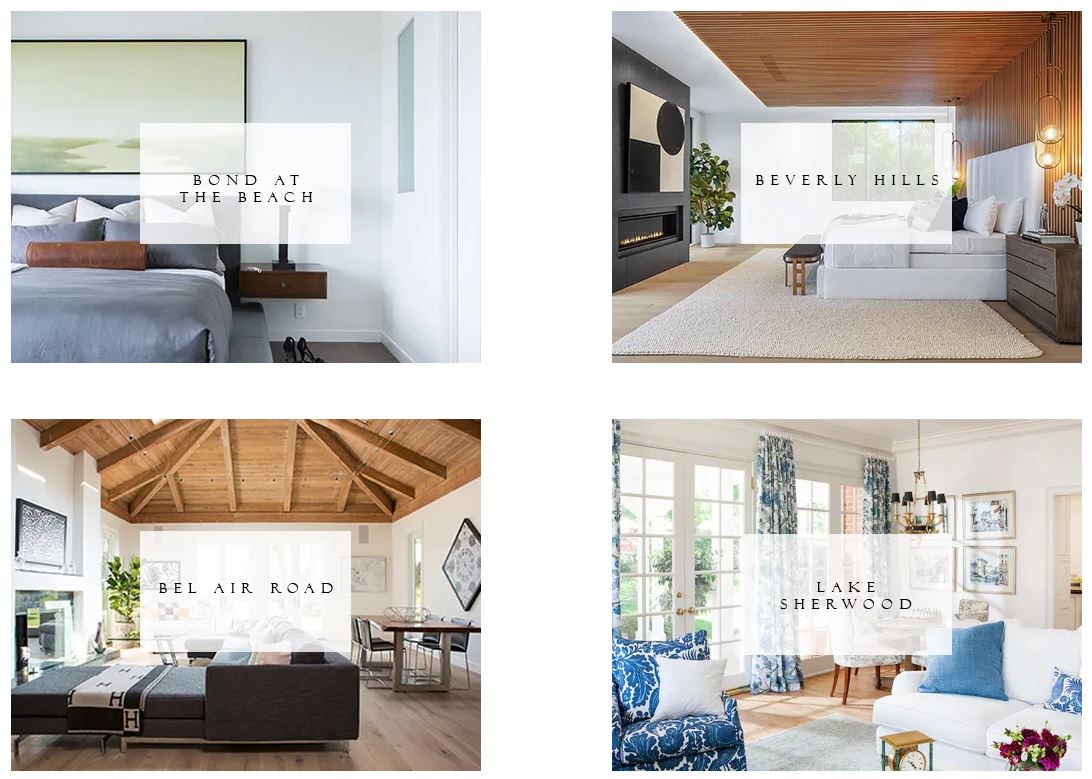 4.  COMPATIBILITY WITH AN INTERIOR DESIGNER
Think of hiring an Interior Designer like forming a creative partnership. You'll be sharing your dreams, preferences, and your budget. Chemistry matters.  During initial discussions with them, observe how well your potential designer listens and communicates. Are they enthusiastic about your ideas? Do they provide thoughtful suggestions while respecting your vision?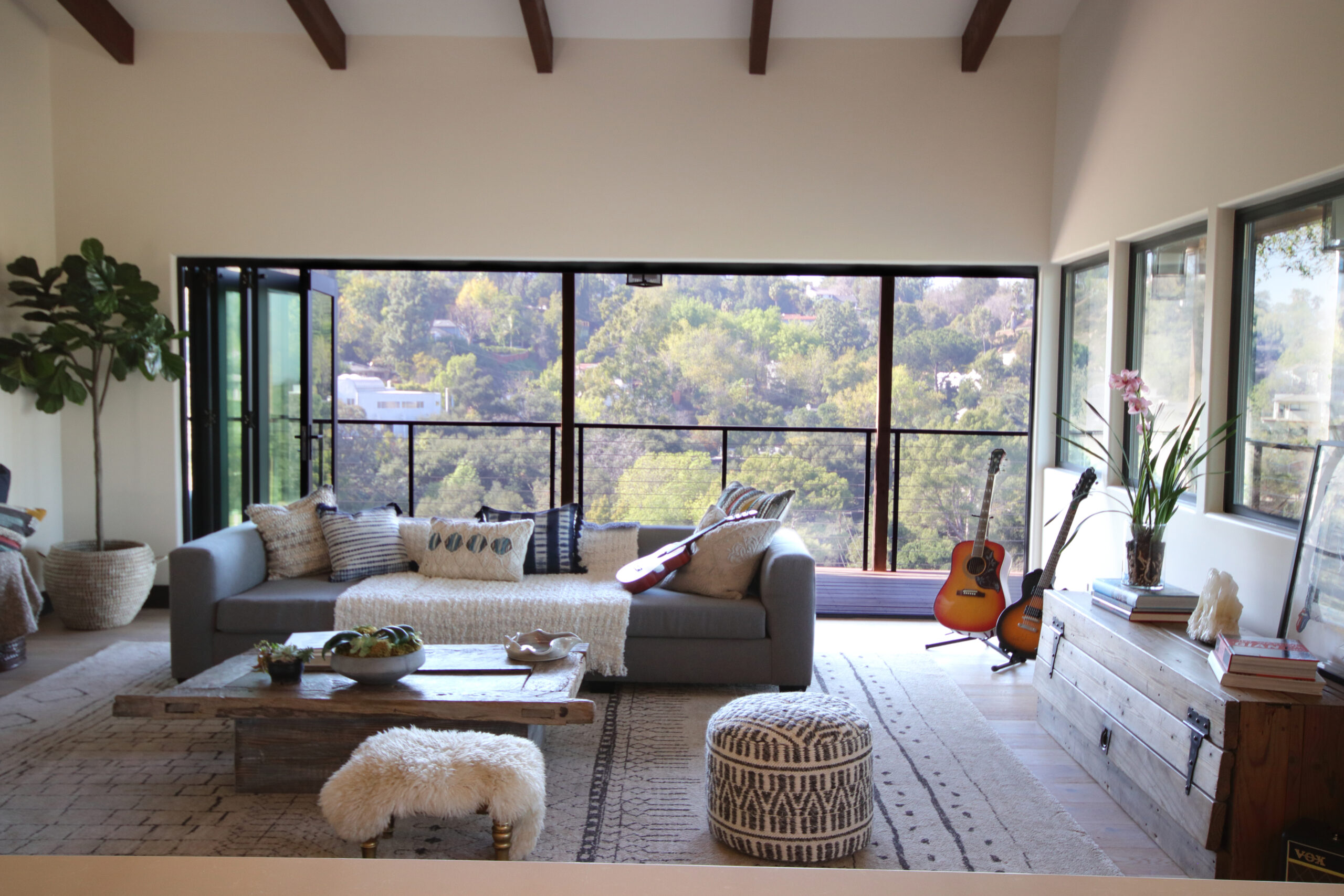 5.  DESIGN VIEWS & REALISTIC BUDGET
Ah, the ever-important topic of budget. While you might be tempted to stretch it for that statement chandelier, ensure your chosen designer understands your financial boundaries. A good designer can work wonders within a budget, suggesting cost-effective alternatives and prioritizing what matters most.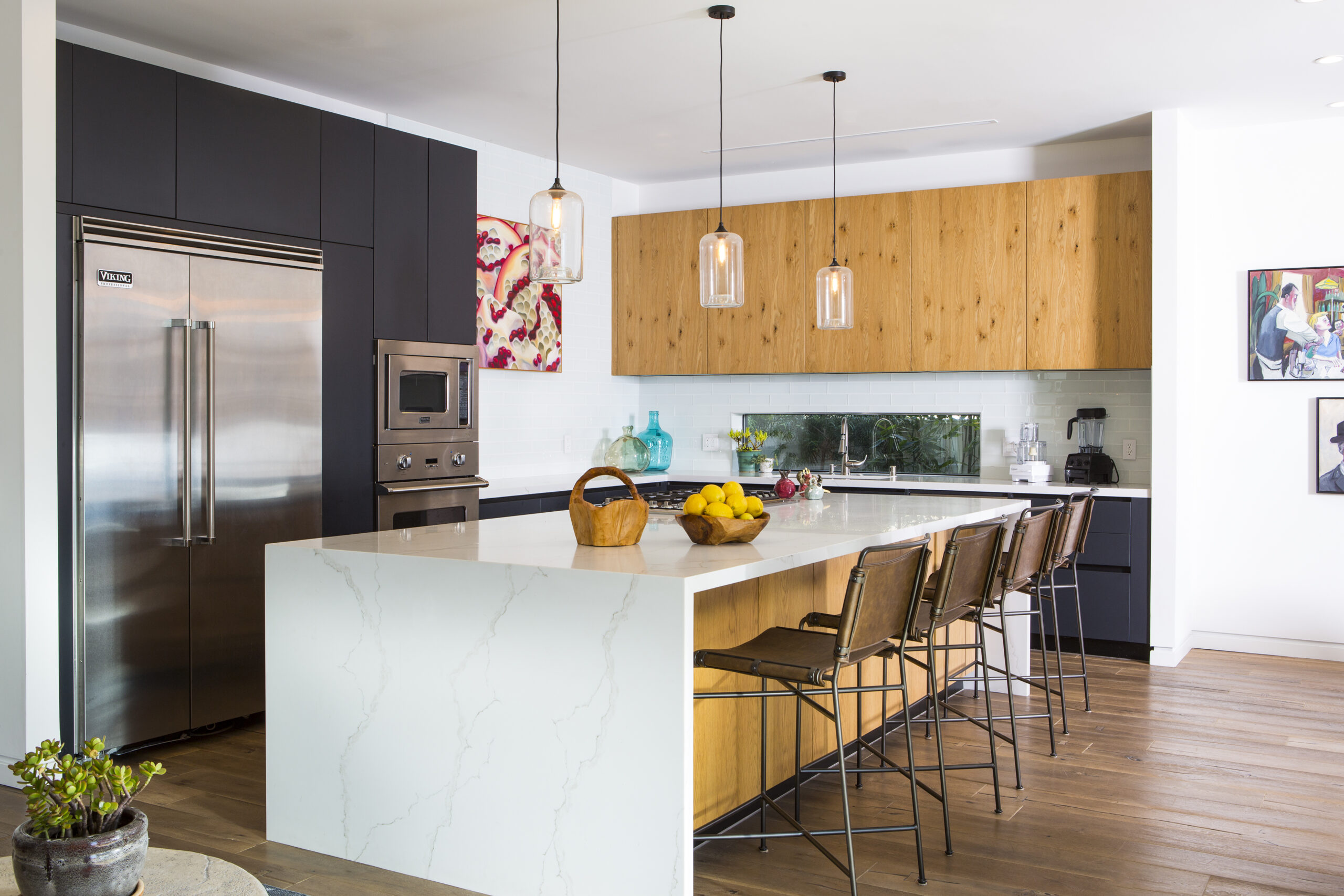 Finding your dream Interior Designer is like finding a stylish needle in a haystack. It comes down to right fit of who can design the style you're looking for within your given budget, all while feeling a connection that they are the right partner for you.  But armed with these tips, you're well on your way to discovering the perfect creative collaborator. Remember, this journey is all about making your home a reflection of your personality, and a sanctuary that encapsulates your story.
So, go ahead and explore, inquire, and visualize the stunning transformation that's just around the corner. Have fun!
GREEN INTERIOR DESIGN
2nd Edition
How to Achieve Style and Sustainability
Green Interior Design is the most comprehensive guide to sustainable building, designing, and decorating on the market. This beautifully illustrated guide covers every detail of your home—from the drywall to the finial on the curtain rod—and how to find the most environmentally friendly versions of products and décor. This second edition of Green Interior Design is meant as much for the budget DIYer as it is for the luxury homebuilders looking to dip their toes into sustainability.
Purchase HERE.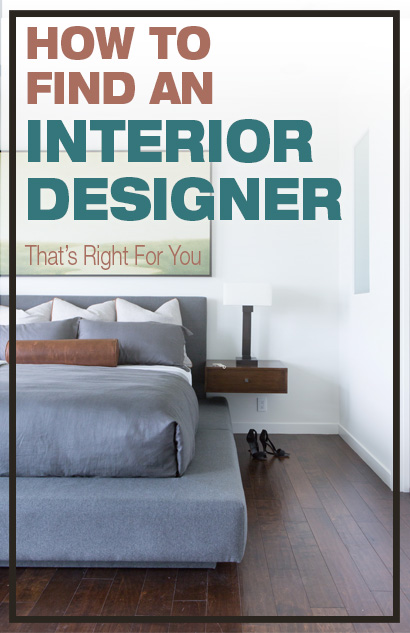 HOW TO FIND AN INTERIOR DESIGNER | by Sara Plaisted
Interior Design by Lori Dennis and Sara Plaisted
Construction by SoCal Contractor