We're diving deep into the journey of an interior design project. From the initial spark of inspiration to the final flourish of the last decorative accent, every step in this process is a dance of creativity and precision. So, grab your favorite beverage, sink into your coziest chair, and let's explore the phases that breathe life into a space and How to Work with an Interior Designer.
Why Hiring an Interior Designer is Worth It
Hiring an interior designer is an invaluable investment because they will help to transform your home into personalized, functional, and aesthetically pleasing place to live. Their ability to listen and translate your ideas and preferences into a cohesive and visually appealing concept can save you time, money, and potential design pitfalls. With access to industry resources, they create a tailored space that reflects your style while optimizing functionality. The result is a comfortable and beautiful space that enhances your quality of life.
In a recent post, we dished out some invaluable design tips on how to prepare for a home renovation. When looking for an interior designer, it all begins with the search.  You might look on Google or any other search engine for a home designer in your area.  As you can imagine, you'll find a wide range of professionals, anywhere from affordable, newly graduated designers all the way up to high-end celebrity interior designers. However, don't feel like you are bound by your location.  These days, it's easy and more common to find a virtual designer or professional interior designer who can work with you remotely from anywhere in the country. 
HOW DO YOU FIND AN INTERIOR DESIGNER?
Before we get started on how to work with an Interior Designer, let's take a couple steps back.  If you haven't already, I'd suggest you first read one of our more popular posts about the 8 Steps to Hire an Interior Designer.  Knowing what to look for or how to prepare you search will really get you aligned with finding the right designer for you and your project.
We would also suggest you search on Houzz, which is a huge resource for all things interior design.  Houzz is jam packed with design professionals like Interior Designers, House Decorators, Contractors, Home Builders, and Kitchen and Bath Designers.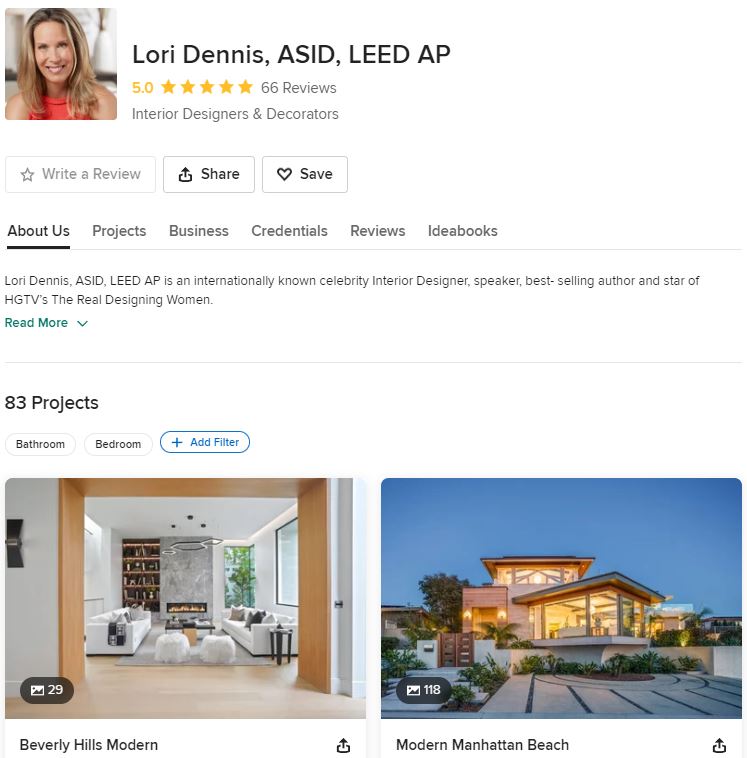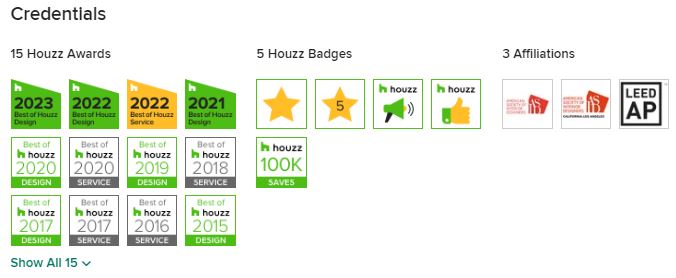 SET YOURSELF UP FOR SUCCESS WITH AN INTERIOR DESIGNER
Setting the stage for success involves thinking about your realistic remodel goals – the ones that ensure your vision remains achievable.  Research and put some thought into the look and style you want, how you need your home to function for you, and your overall budget.
FIND A STYLE
Build a foundation to your goals by collecting a trove of favorite style images, which help you paint a vivid picture of the ambiance you're looking to achieve.  Fair warning: You may fall down a rabbit-hole of googley-eyed design inspiration that you can find on Pinterest, Houzz and Instagram. 
COMMUNICATION IS KEY
But it doesn't stop there when you're preparing to work with an interior designer. Clear communication regarding your home's functional needs is a must – we're talking spaces that not only look good but work seamlessly for your lifestyle.  
PLAN A BUDGET
And let's not forget about the finances. With a well-padded budget in place, you're ready to dive into your project prepared to deal with any unexpected financial hiccups.
Now that you're armed with these essential insights, you're well on your way to a success home remodel, or whole home furniture and decor, that's tailored to your personal style and functional requirements.
And now for a more in-depth view of the step-by-step process of working with an Interior Designer. 
What is the Process of Working with an Interior Designer?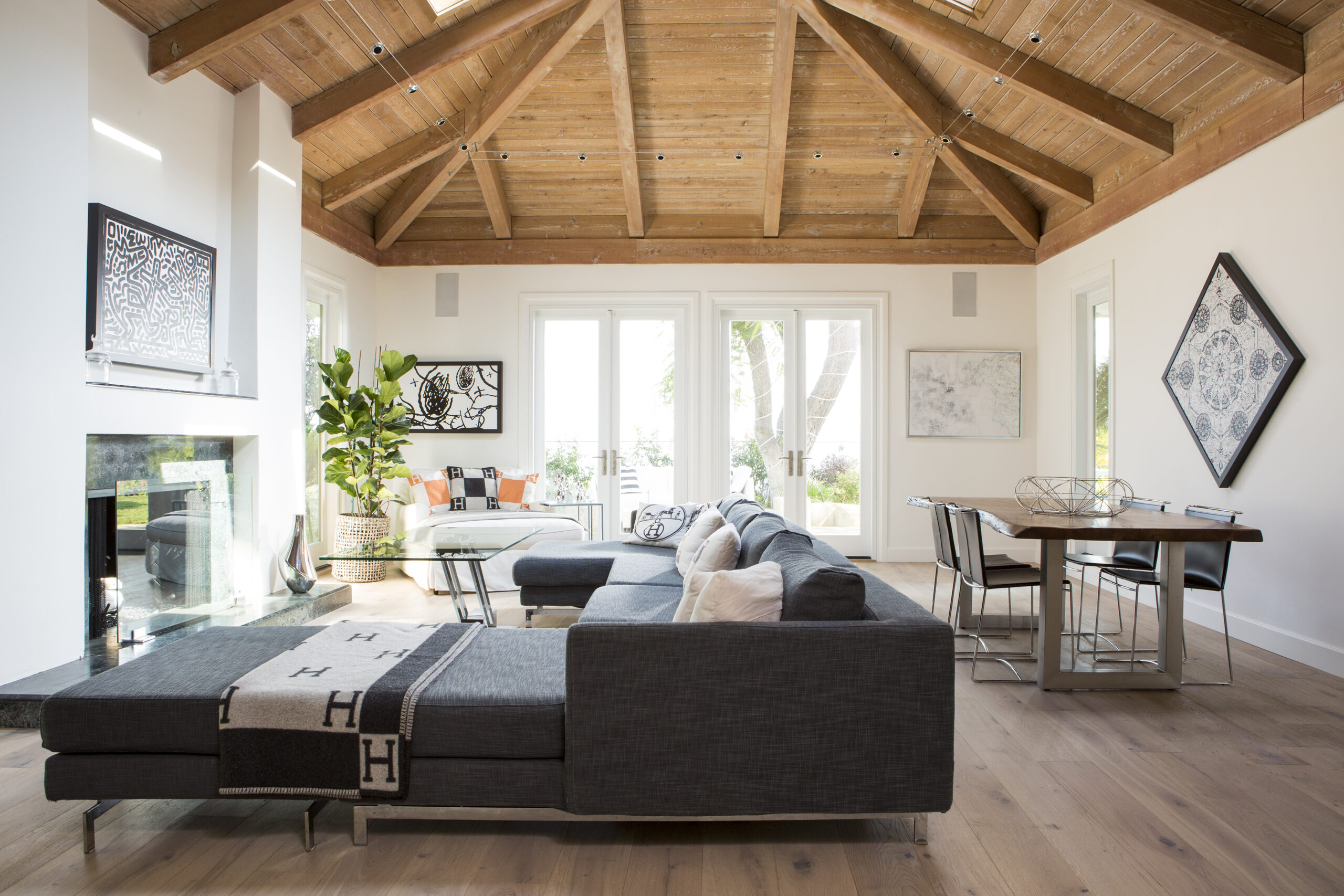 TRUST THE PROCESS OF
WORKING WITH AN INTERIOR DESIGNER
1.  UNDERSTANDING INTERIOR DESIGNER FEES
One of the biggest questions you may have is how much is this all going to cost?  We've got you!  We wrote all about it in a post awhile back How Much to Interior Designers Charge?  It still holds true today. We talk about what your budget should include, and how various designers charge. 
Some interior designers charge a flat fee for their services, depending on their level of expertise.  Others are paid at a lower rate, and charge an addition amount for the purchased items.  Designers may also charge an hourly fee, depending on the scale of the project.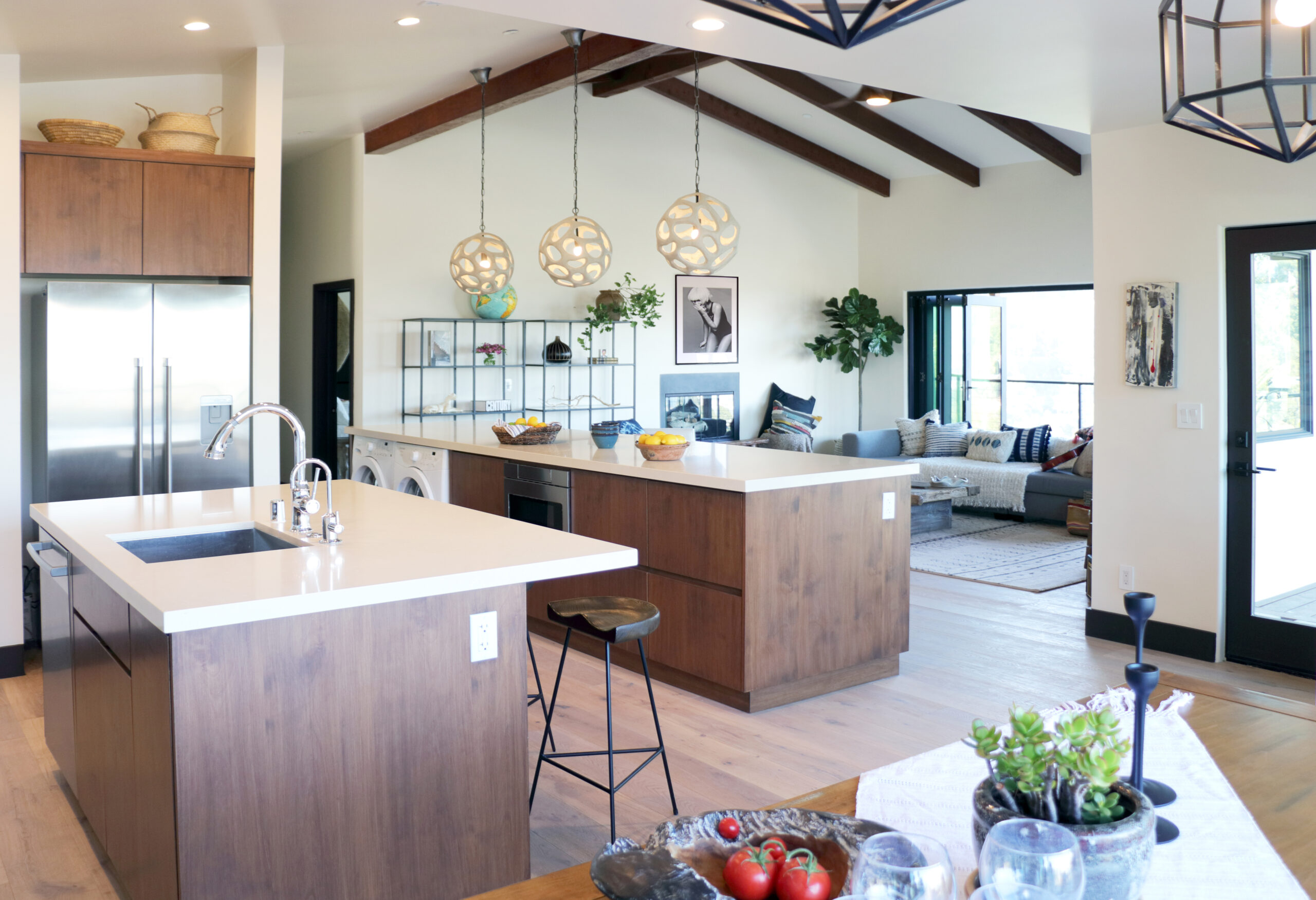 2.  UNDERSTANDING THE INTERIOR DESIGNER TEAM
Who Else Will Work With Me On My Interior Design Project?
In some cases, you may hire a single Interior Designer who will work on your project from start to finish.  However, a fair amount of interior design firms have a team behind their incredible success.  Interior Design teams may include Assistant, Jr. and Sr. Interior Designers, Construction and Design Drafters, Project Managers, Purchasing Managers, Marketing Managers, and Account Managers, all working under the umbrella of the face and name of the interior designer you've hired.  
Interior Design Team Members:
CEO/Owner/Principal Designer
Senior Designer
Designer
Junior Designer
Design Assistant
Project Manager
Interior Design Drafter
Purchasing Manager
Account Manager
Marketing Manager 
What Other Trades Do Interior Designers Work With?
Design Team members work closely with each other, the owner of the design firm, as well as the extended teams who also contribute to the project.  Other design teams include the General Contractor, Furniture Reps and Custom Furniture, Finish Material Companies and Installers, Custom Window Coverings, Upholsterer, Windows and Doors, Plumbing and Appliances, Inspection or Receiving and Storage Warehouse, and Furniture Installers.
Other Teams that Interior Designers Work With:
Custom Furniture Fabricator
Furniture Rep
Fabric, Upholstery and Trim Rep
Lighting Rep
Plumbing and Appliances Rep
Finish Material Rep
Custom Upholstery Fabricator
Custom Window Coverings
Receiving Warehouse for Inspections, Storage & Installation
General Contractor (who works with the following…)
Demo Crew
Plumber
Electrician
HVAC
A/V and Whole Home Automation
Window and Doors
Custom Cabinetry
Flooring Installer
Painter and Finishers
Stone Fabricator and Tile Installer
Landscaper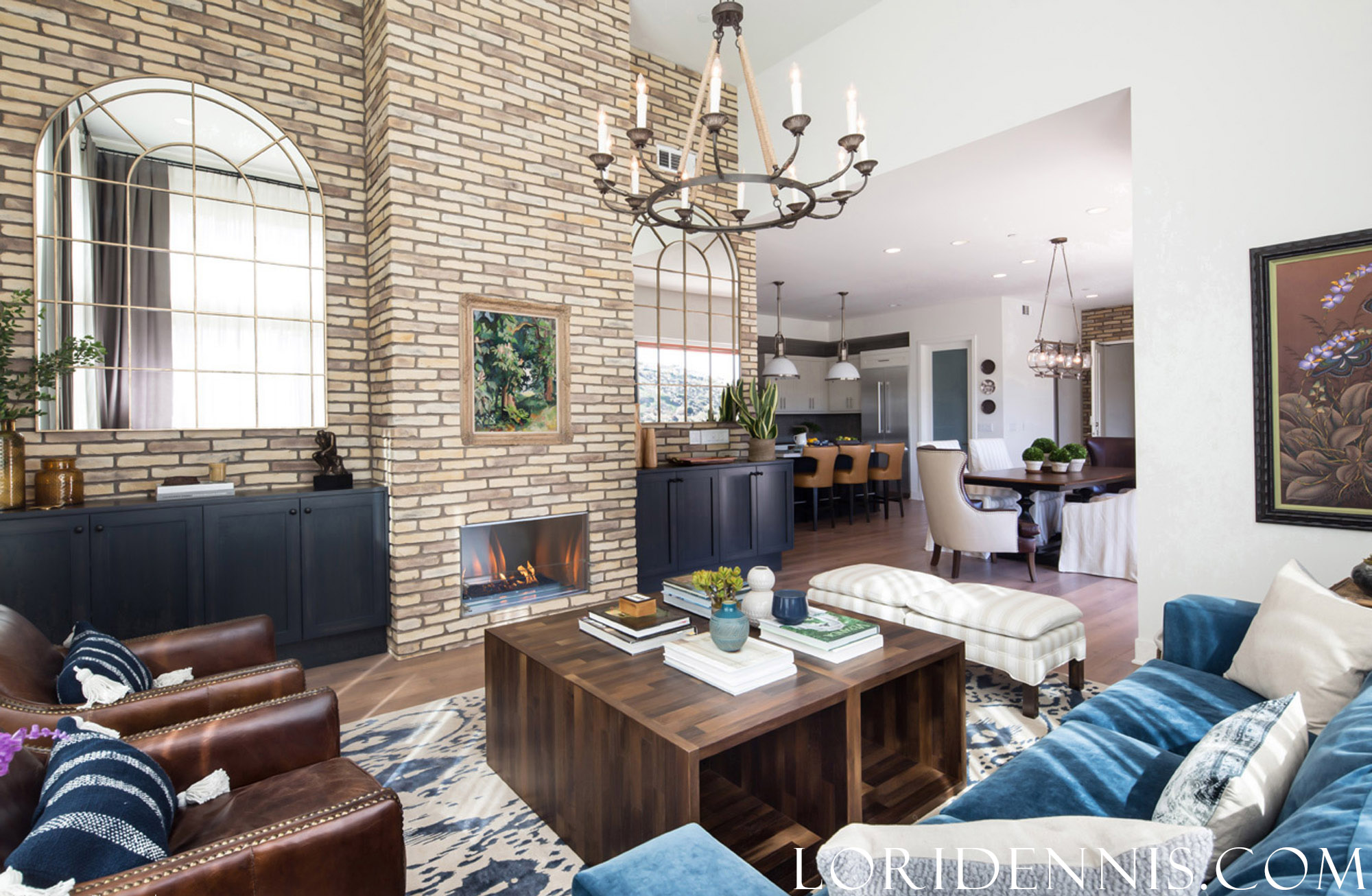 3.  YOUR PROJECT REVIEW & DISCOVERY PHASE
It all starts with a blank canvas.  Or in some cases a very cluttered home, an afterthought in life's busyness over the years, and desperate in need of an update.  Armed with a couple of designer/client meetings, a home walk through with photos and existing floor plans, and your vision, the team starts the journey of understanding you, your home and your hopes and dreams.  An Interior Designer must have excellent listening skills and be able to pay attention to details from start to finish. 
Setting a Foundation for the Interior Design Project
The Discovery Phase develops the structure to the entire project.  What are the goals?  What challenges present themselves?  And what are the options to tackle them?  Think of a designer like a creative detective, gathering clues to craft an experience that both functional and beautiful.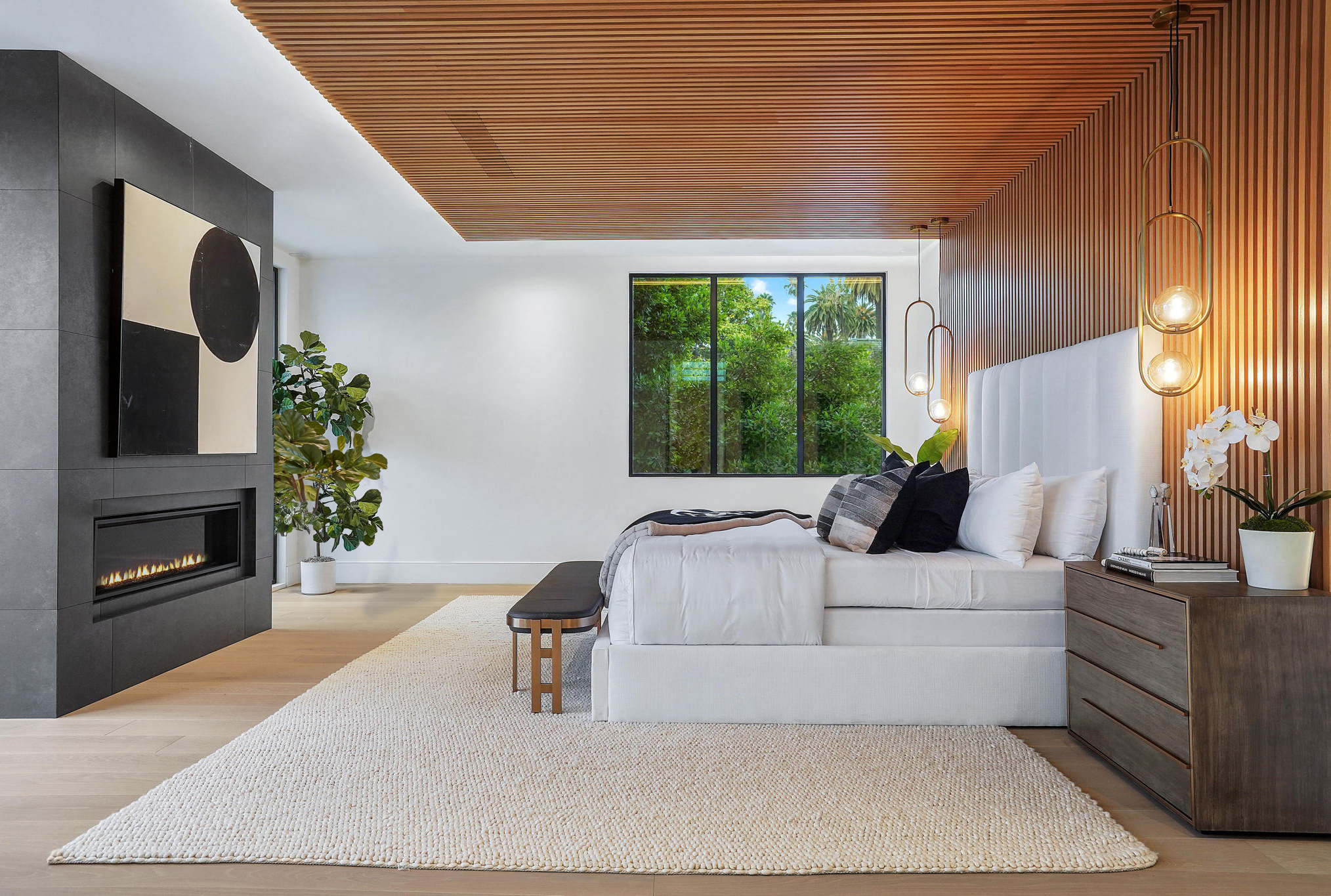 4.  COLLECTING INSPIRATION
The Inspiration Phase is probably the most exciting for our clients.  They get lost in sea of Pinterest, Instagram and Houzz home inspiration images.  Or maybe the excitement comes from a ton of photos from past vacations.  It's important to not only save the photos that catch your eye, but to be able to communicate exactly what it is you like about it.
Think about color, texture and the mood you like in a room's layout, furniture, lighting and fabrics.  We like to think of this phase as a collection that will be whittled down during the design phase.  Don't worry, your interior designer will help you focus your styles and theme so that it's consistent throughout.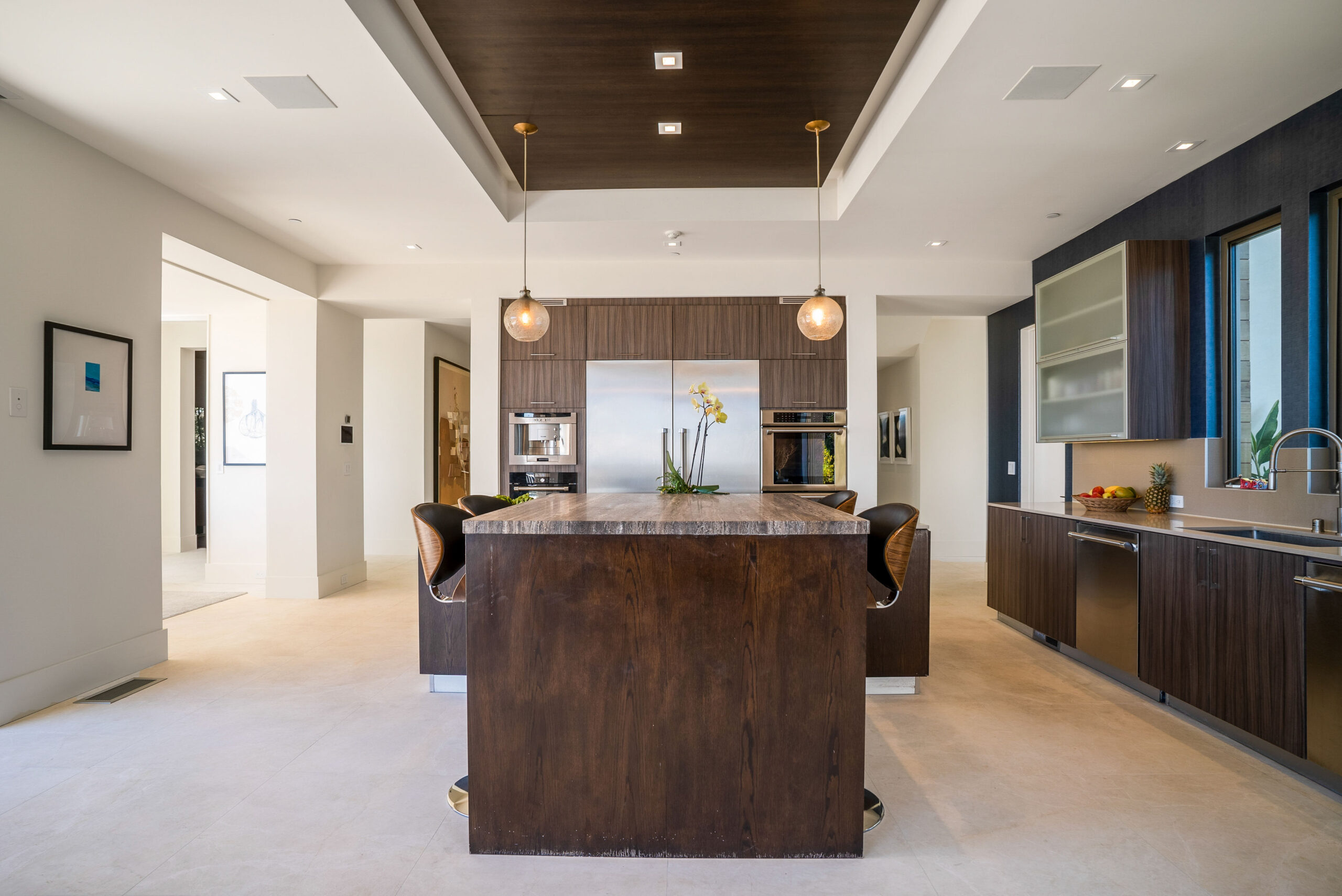 5.  CURATED INTERIOR DESIGN PRESENTATION
Now, with a handful of ideas and instincts, the interior designer will bring together a vision that fits the overall essence of the design.  It's a delicate balance between creative expression and capturing the client's desires.  With research, reflection and a polish, the design begins to take shape and is ready for a presentation.  
It all starts with the construction documents and / or furniture floor plan, depending on the scope of your project.  Construction Documents will include the original plan for future demolition, Proposed Floor Plan, Electrical & Lighting Plan, Finish Plans, Furniture Plan and a set of Elevations for areas like the Kitchen, Bathrooms and any areas with built-in cabinetry or special design moments.  
SHOPPING
Furniture and materials can be sourced from anywhere, be it trade shows, design showrooms, antique stores, catalogs, flea markets or Offer Up. The availability of what you can shop for online is astronomical at this point.  It's nearly impossible to see every item that could be sourced for a home.  A part of an Interior Designer's consistent and professional research over the years is visiting showrooms and attending trade events.  Here, they are able to talk with a host of trusted and long established trade professionals about their respected products, and are able to see and feel available pieces within the home furnishings and finish material world.  For example, we know that purchasing a chandelier from Circa will have an expected quality, as compared to a random lamp sold on Amazon.
INTERIOR DESIGN PRESENTATION
During the design presentation, you may see the overall look and feel of your space, along with proposed floor plans.  Material selections like flooring, windows and door styles, and fabrics will help to give the general sense of how your home flows consistently throughout.  There may be tile, cabinetry and plumbing fixtures, or furniture selections like sofas, tables and chairs for each room.  Furniture floor plans and elevations may also be included.
It's important to not only reflect on your first reactions to the design, but also to take a beat to think the reality of how everything works together for you.
What Can I Expect from an Interior Design Presentation?
Interior Design Presentation May Include:
Overall Look and Feel Vision Board
Finish Materials Throughout
Windows, Doors and Door Hardware
Plumbing and Appliances
Window Coverings
Staircase Design
Furniture, like Sofas, Tables, Chairs, Beds, Casegoods
Fabrics
Custom Designed Cabinetry for the Kitchen and Bath
Kitchen Design
Bathroom Design
Cabinetry Hardware

Finish Materials, like Flooring, Counters and Tile

Wallpaper
Decorative Light Fixtures
Decorative Accents
Floor Plans & Elevations
Architectural Details
Repurposed, Relocated or Existing Furniture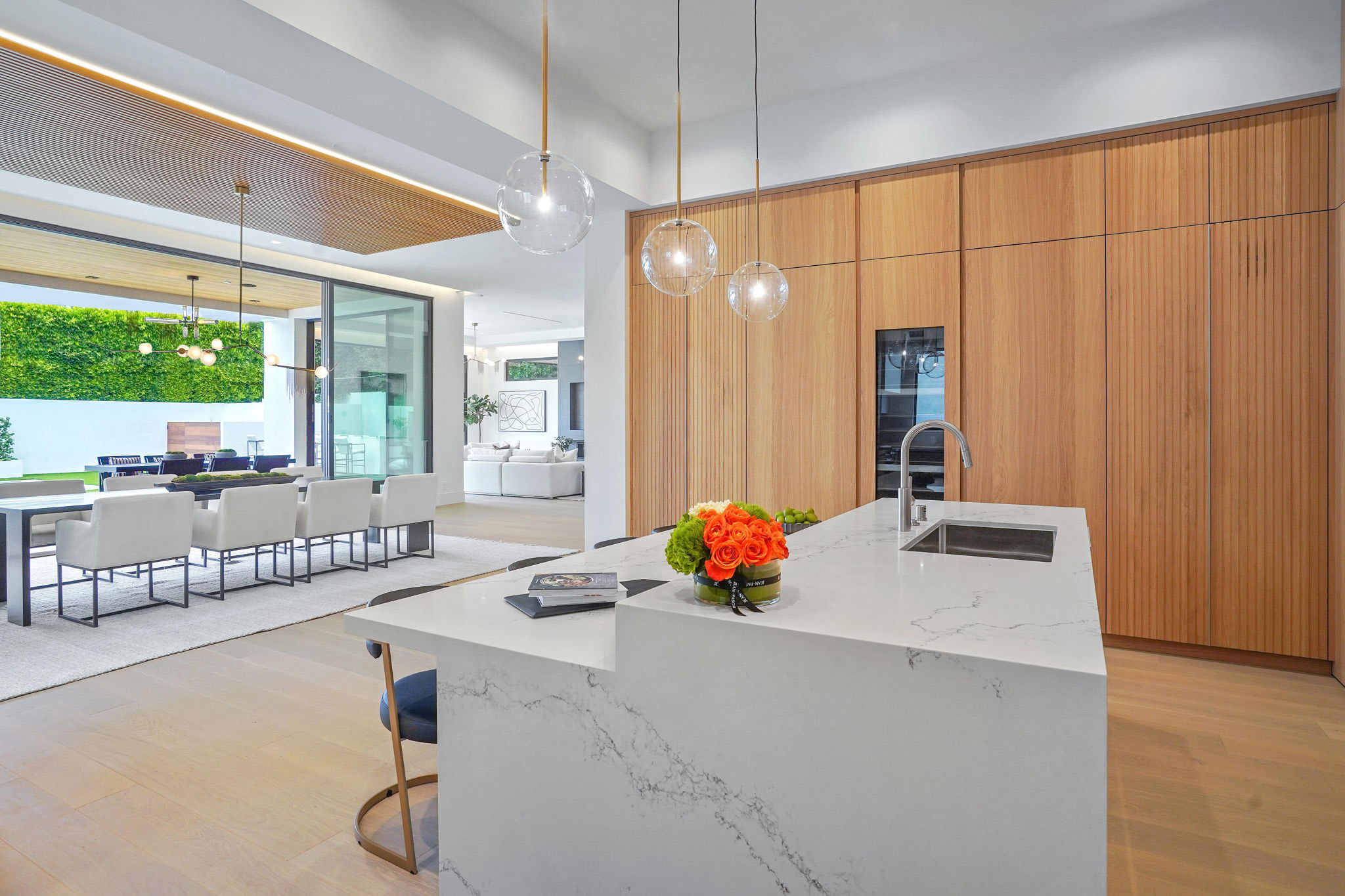 6.  CONSTRUCTION PLAN REVIEW & PRODUCT SELECTIONS
After you've taken the time to sit with the design you were presented, and envision yourself in your space, now it's time to pull the trigger.  If your interior designer has listened well, and captured the style you were going for, along with finding solutions to any challenges, there shouldn't be too many changes to request. 
However, maybe you weren't too excited about a chair or the shower tile.  Or you prefer the layout of a room to be tweaked a bit.  Here you can request another option to select that will still works within the overall design.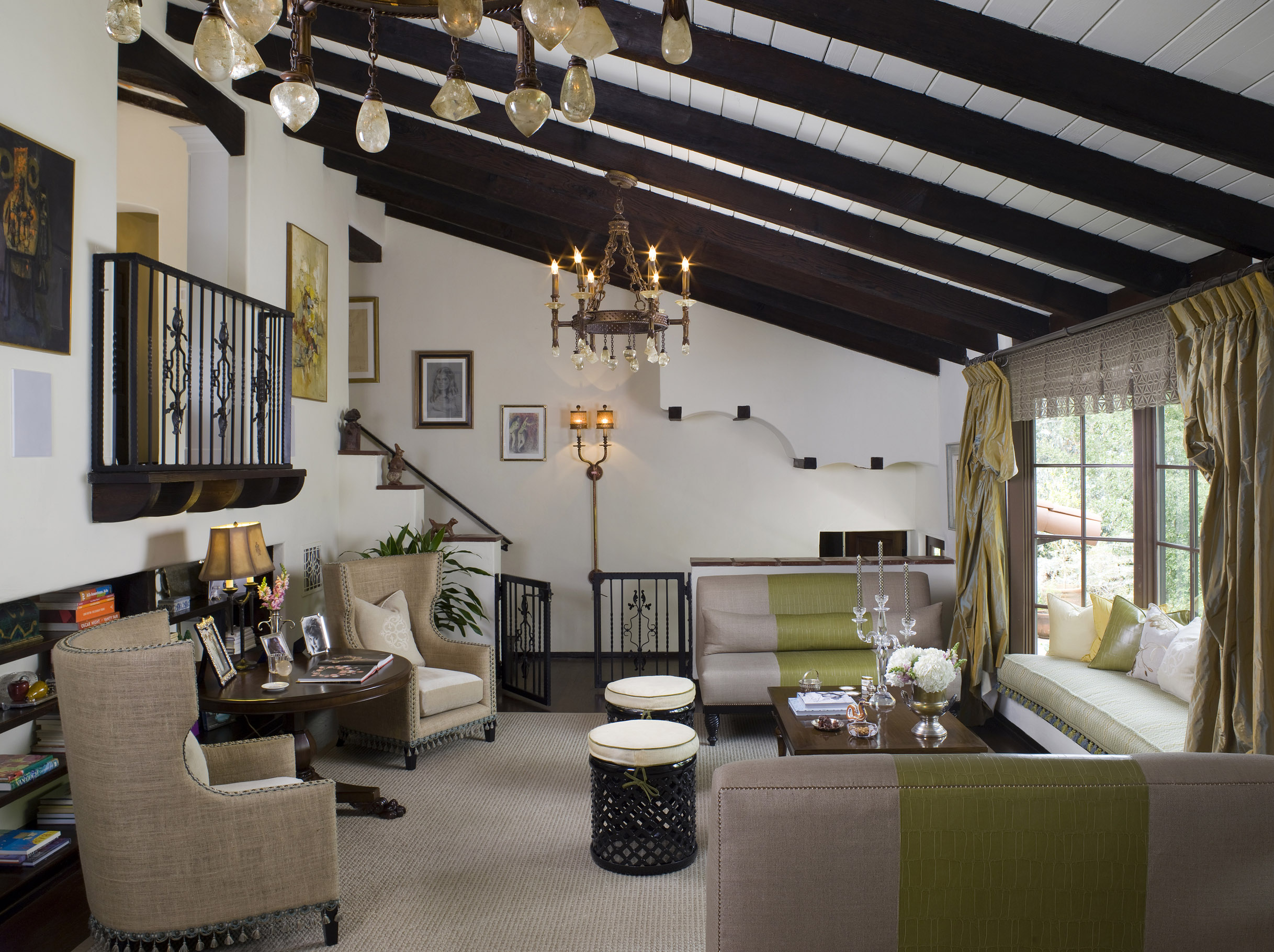 7.  CUSTOM FURNITURE, CABINETRY & WINDOW COVERINGS
Sometimes off-the-shelf items just won't work for you and your space.  This is where the magic of customization steps in.  Having a stack of trusted tradespeople and fabricators is a bonus to working with a professional Interior Designer with years of experience.  From special furniture pieces that fit perfectly into a corner, or cabinetry that seamlessly blends your style and storage, this phase ensures that every inch of the space is harmoniously tailored to you. 
An Interior Designer will work with a fabrication team on the original design, custom fabrics and details, and will continue to communicate throughout the production of each item, assuring that the design comes out just how it was imagined.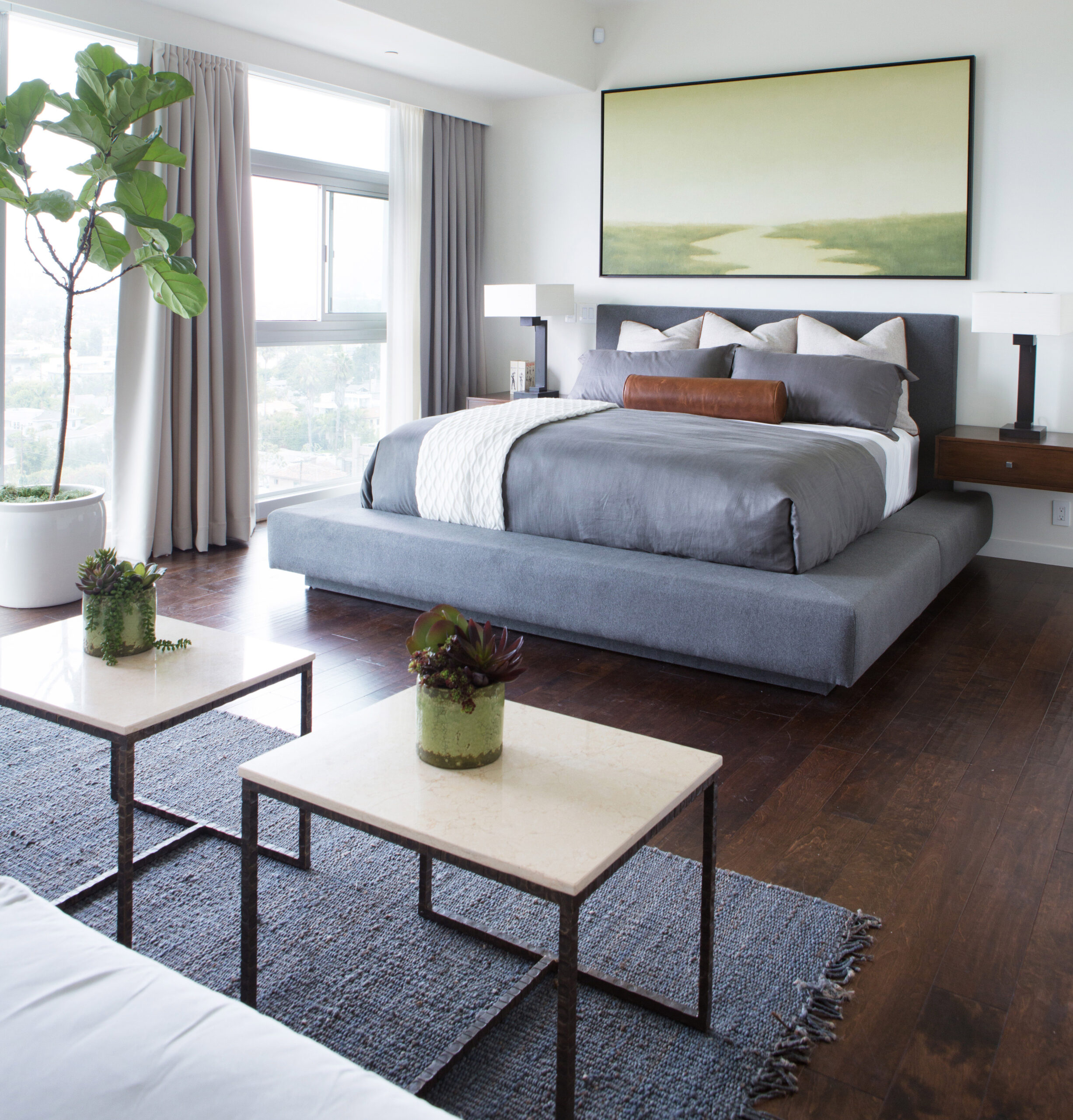 8.  PURCHASING
Are you ready to earn some points on that card?  It's time to make those design dreams a reality.  Your designer has every last detail ironed out, and with their elaborate list, they will start to place orders and orchestrate logistics. 
What is Involved in Purchasing for Interior Design?
The designer or purchaser will go through their list with a fine toothed comb and order furniture, light fixtures and home decor.  They will work with the custom furniture, cabinetry and window covering fabricators.  Plumbing and Appliances orders will be placed.  One of the best parts of working with an Interior Designer, is that you are able to take advantage of their wholesale and trade prices, which are anywhere from 10% to over 50% off of retail.  Another benefit to purchasing home furnishings, plumbing and appliances by wholesale, is that when issues arise during the shipping or installation process, a personal sales rep is able to step in and help, offering great customer service.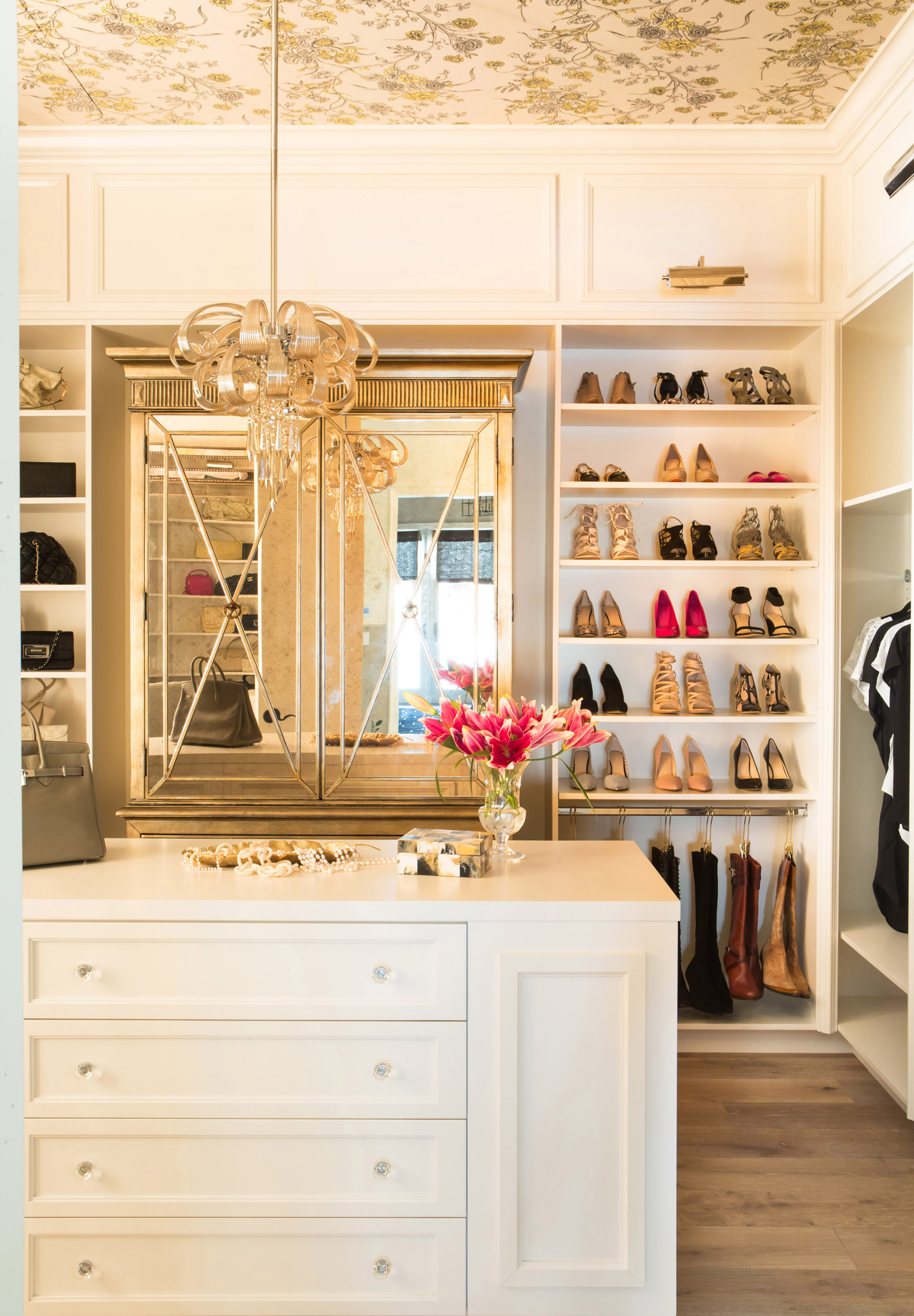 9.  CONSTRUCTION PHASE & THE INTERIOR DESIGNER
As soon as the Construction Plans have been approved, they will be passed along to the General Contractor for them to quote, set up a schedule and align their sub contractors.  These approved and completed plans are necessary before you begin talking with potential contractors so they have an overall idea of the scope and detail of your project.
Where Did the Interior Designer Go?
We used to be so close!  Rest assured that even though you may not hear from your designer as much as you did in the beginning, they are diligently working on your behave behind the the scenes.  An Interior Designer will work closely with the General Contractor throughout each phase of the construction home remodel.  Often times, the contractor will send requests for further information, or to create a game plan for an issue that came up during construction that was difficult to plan for during the design phase.  It's not uncommon for there to be delays and surprises that come along with a home remodel or construction.
RECEIVING WAREHOUSE
Another note to mention regarding the furniture purchase phase is important to remember and consider.  When working with an Interior Designer, most furniture wholesale companies will only ship to a receiving warehouse.  This is invaluable for many reasons, including their efficiency in delivery trucks and routes.  Our Number One reason is that a receiving warehouse is the eyes and ears of each product you purchase.  They open and inspect everything as it arrives to make sure nothing is damaged.  When damages do occur, and it's quite often, they take the time to work with the purchasing agent and furniture manufacturer to record the damages and schedule a replacement. The warehouse will take inventory and store all items in one organized area until a majority of the furnishings have arrived and are ready to be delivered to the home.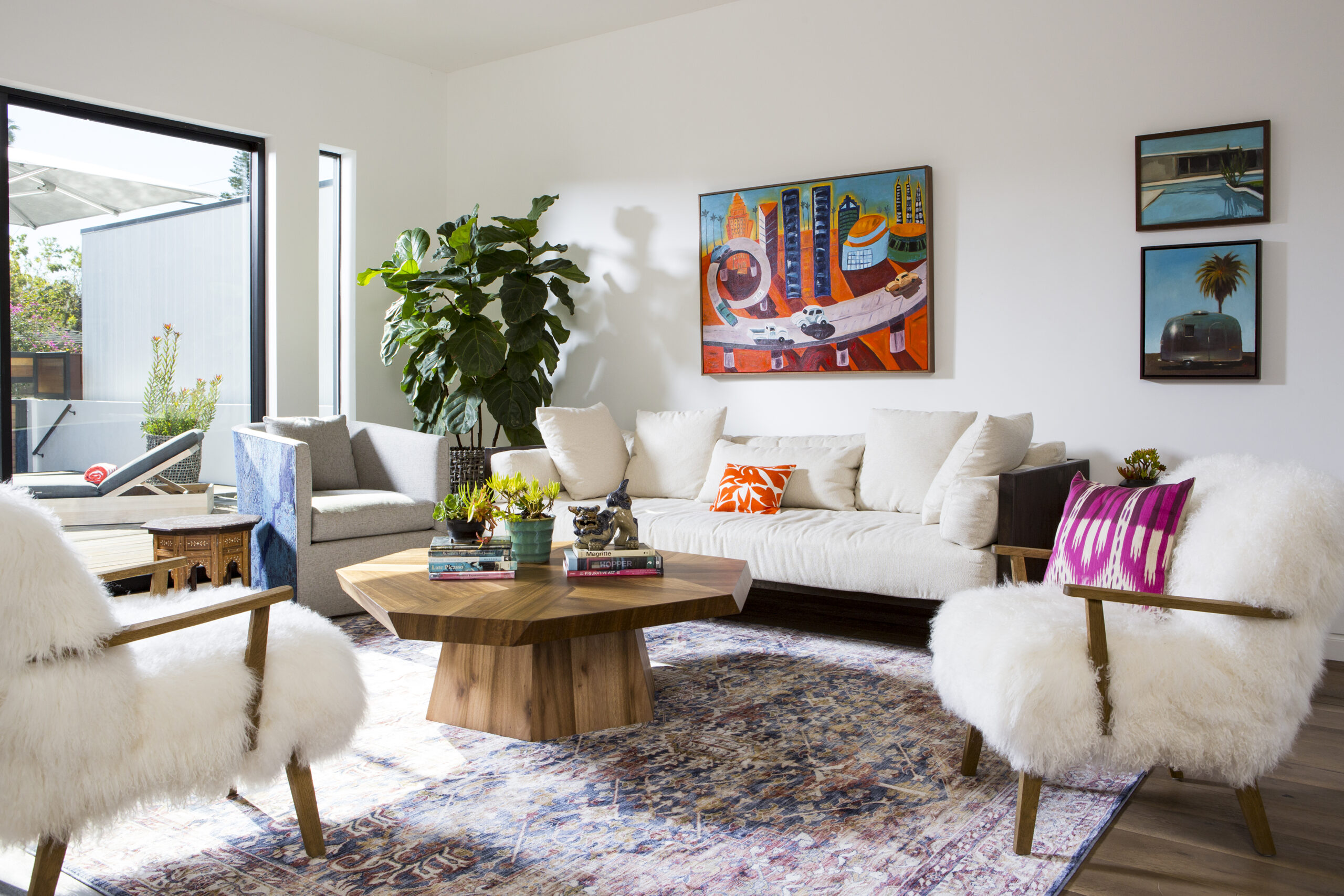 10.  INSTALLATION
The moment has finally arrived, and you've been so patient!  After the new floors and walls are in, cabinetry is installed and the tile finds it's place, it feels like magic.  Perhaps you're working in room phases.  The construction may not be 100% complete yet, but it's enough for you to move back in or work around.
It's Go Time!
After the space is professionally cleaned, it's time to schedule the furniture installation.  The Interior Designer will set up a time for a partial or whole house furniture installation.  During installation, the white-glove delivery crew will bring everything into your home, set it up just as planned and remove all trash and debris for you.  Now it will really hit home that you have the space you've been waiting for.  
Don't be too nervous if things aren't perfect.  Touch Ups and Punch Lists are to be expected, and nobody will abandon you at the final hour, or at least they shouldn't.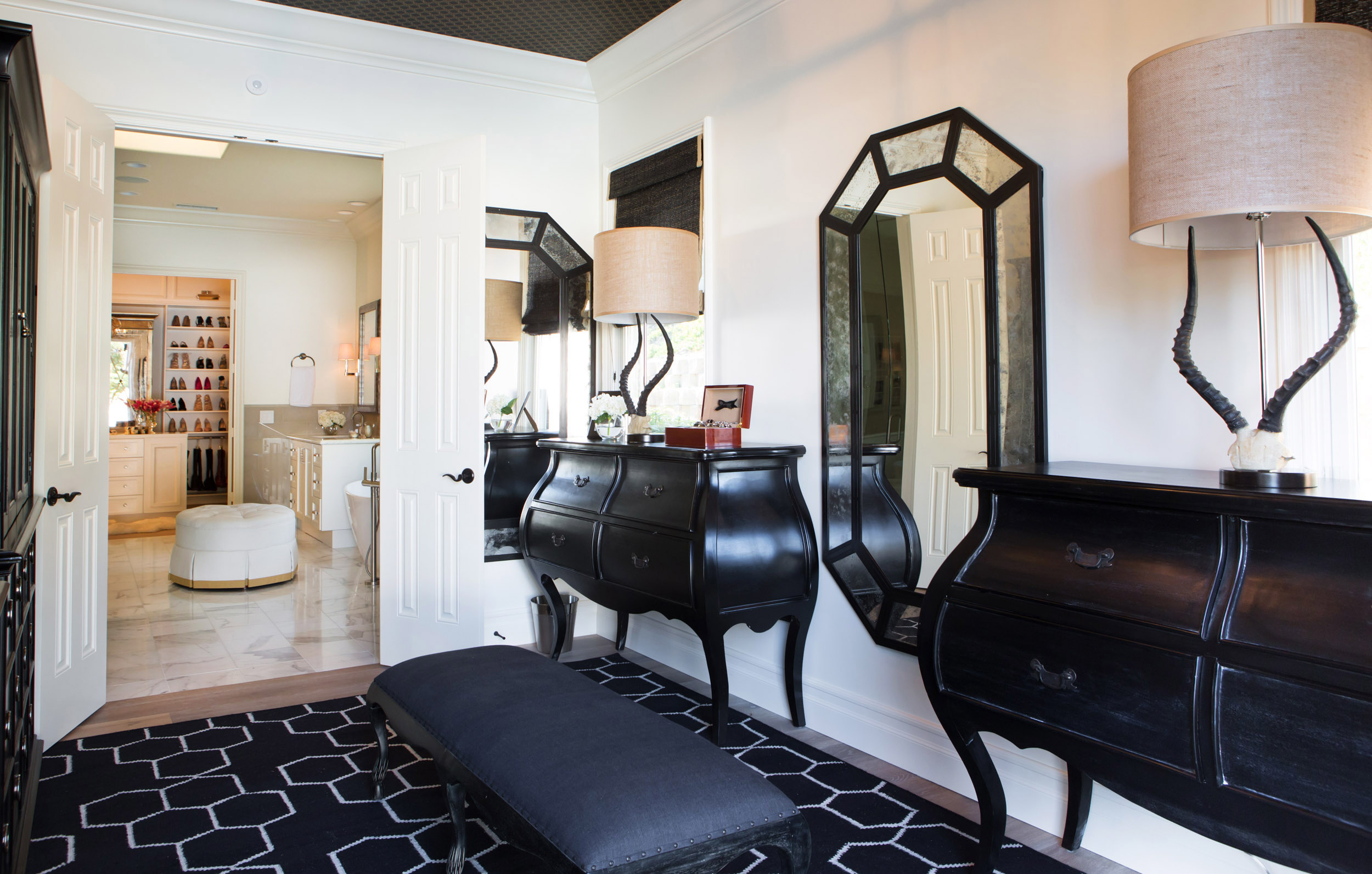 At there you have it – a sneak peak into what's to be expected throughout each phase of an Interior Design project.  Of course, each client and home is different, so there may be adjustments or a different order of events, but you get the general idea.  From that initial spark of inspiration to the wide eyed reveal of the final installation, each step is a symphony of creativity and meticulous planning.  
If you're curious about the details of a construction project phase, head over to our recent post on the 10 Tips for a Successful Home Remodel, complete with Before and After Inspiration Photos.  We hope this will help give you the tools and perspective as you move through a home renovation.  
And the next time you step into a thoroughly designed space, remember the journey that turned it into a masterpiece.
GREEN INTERIOR DESIGN
2nd Edition
How to Achieve Style and Sustainability
Green Interior Design is the most comprehensive guide to sustainable building, designing, and decorating on the market. This beautifully illustrated guide covers every detail of your home—from the drywall to the finial on the curtain rod—and how to find the most environmentally friendly versions of products and décor. This second edition of Green Interior Design is meant as much for the budget DIYer as it is for the luxury homebuilders looking to dip their toes into sustainability.
Purchase HERE.
HOW TO WORK WITH AN INTERIOR DESIGNER | by Sara Plaisted
Interior Design by Lori Dennis and Sara Plaisted
Construction by SoCal Contractor