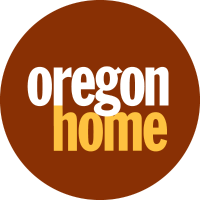 Interior designer Lori Dennis
March 21. 2011 | Written by Vivian McInemy
Lori Dennis is one of the top interior designers specializing in green and sustainable design for residential and commercial buildings. A year after graduating from UCLA's design program in 1998 she established her own company in Los Angeles working on residential and commercial interiors nationwide. Her work has been featured in several publications including Dwell. House Beautiful, The New York Times and the Los Angeles Times. She also serves on the National Sustainable Council and is the author of Green Interior Design.
She was on her way to Palm Springs when Oregon Home caught up with her via phone to talk about sustainability, windows and her role in The Real Designing Women debuting this summer on HGTV. Questions and answers edited for brevity and clarity.
Q. Why did you make sustainability your focus?
A. Its always been the way that I live and it just made sense when I went into interior design. Make the space beautiful and useful (and sustainable.) And then it became a trend. But that's okay. That's good. I know that Oregon is very, very conscientious. But people are embracing it as a lifestyle, not just in Oregon., which I know is into it. But across the country, recycling, we all get it.
Q. You sound as if you know Oregon pretty well.
A. I don't know it that well but Oregon is known for being aware of sustainability issues. I was just there representing Milgard at the Portland Home Show. I spoke to the crowd about my top five designs…