I've driven by the Santa Monica Civic Center about a million times on the way to our design studio. This weekend, walking around while waiting for my car to be serviced, I got a closer look at what is arguably the hardest to miss piece of architecture this side of the 405. It will be the country's first LEED-certified parking structure, a rating based on a green point system given by the US Green Building Council.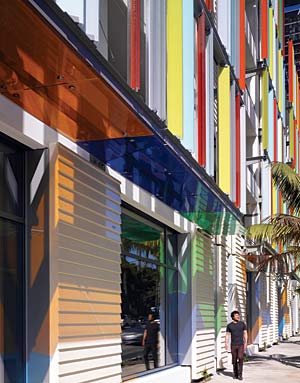 You've never parked so eco-friendly until now, even in a Prius. If you're wondering what could make a parking structure "green", read on. For one, the structure's roof is clad with Photovoltaic (solar) panels to generate electricity. These panels, in turn, provide shade for the vehicles parked beneath, reducing the amount of air conditioning a driver might use when they leave for their next destination. The steel used to build the structure is made of 68% recycled material. Electrical charging outlets are provided in 14 of the spaces for electric vehicles. The list goes on….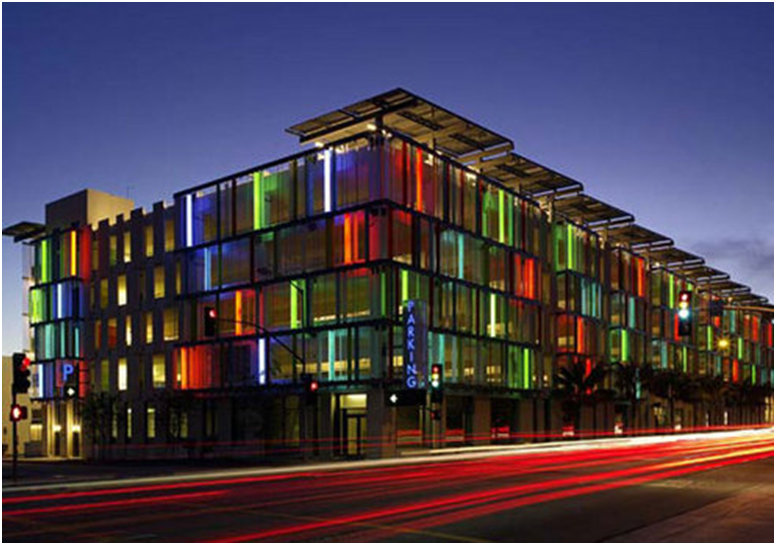 The only thing that could make this structure greener is to require locals to ride their bikes rather than drive to the Civic Center! In fact, the facility actually provides "mini garages" for bicycles to encourage a fuel-free ride to the center.