Badly needing a break from the book writing, I headed over to the festivities at the PDC for some inspiration. I'm currently on the "Living Rooms" Chapter which focuses on maximizing use of space, especially precious outdoor square footage. Luxe Magazine's  gorgeous, garden party in the lower level lobby featuring stunning vignettes from all our favorite outdoor vendors couldn't have come at a better time.  The wine was delicious and the steel drum band was a breath of fresh air conditioned air from the 102 degree fall weather outside. Michael  Wollaeger, the new Luxe Editor at Large, never disappoints.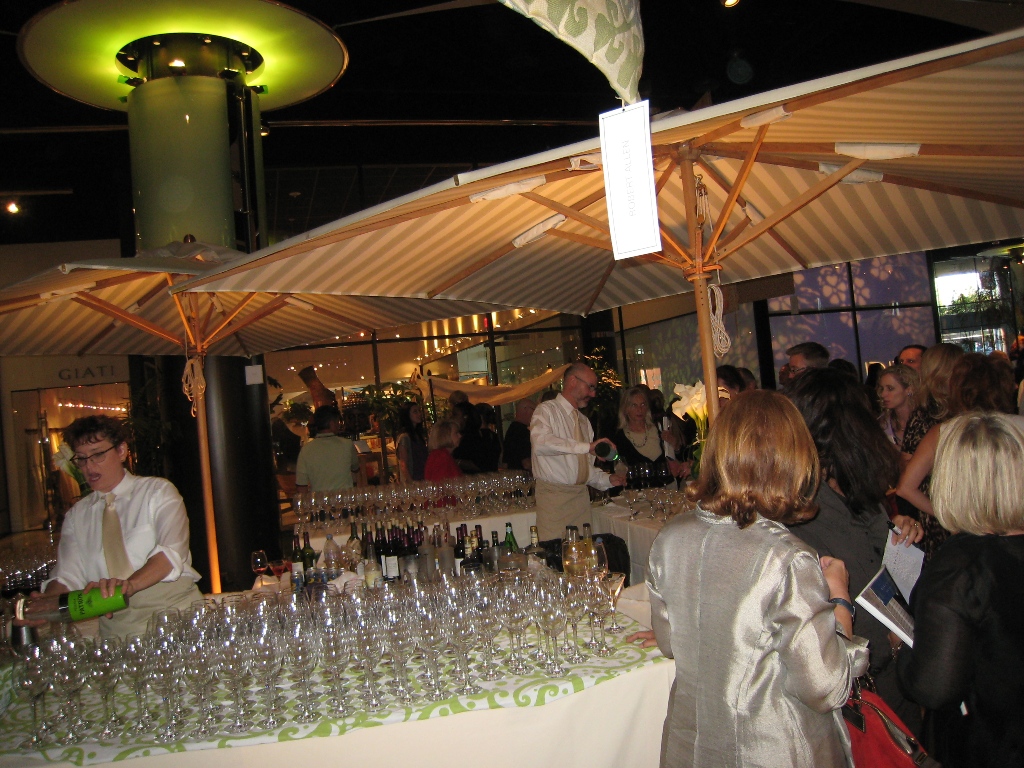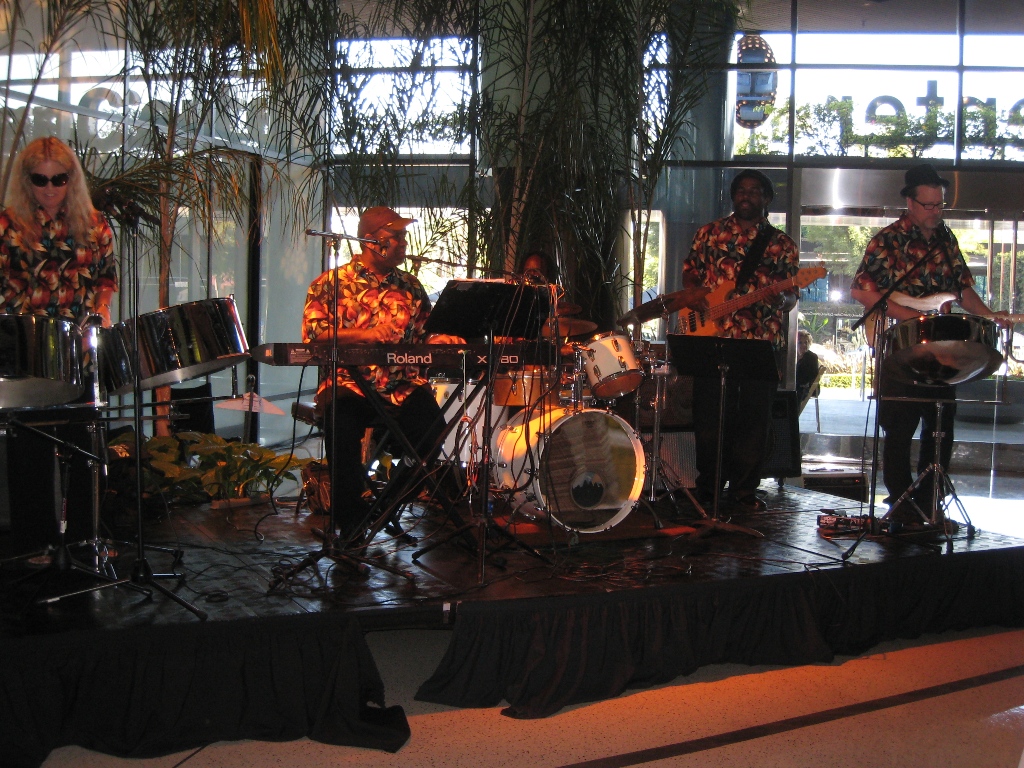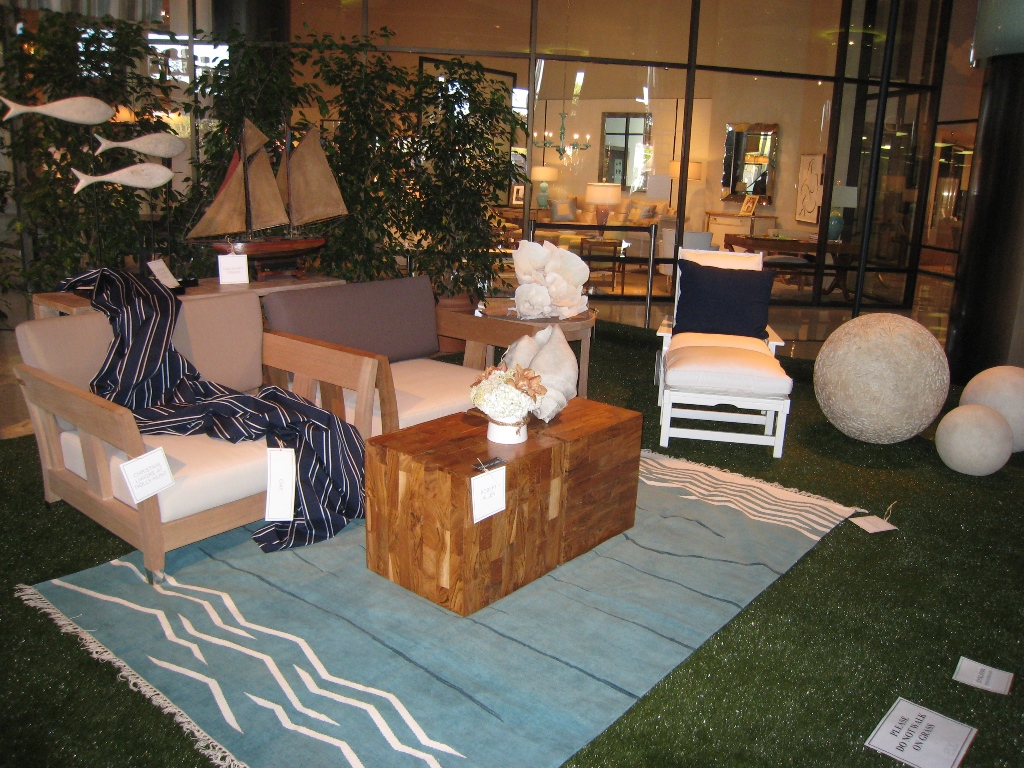 Christian Liaigre at Holly Hunt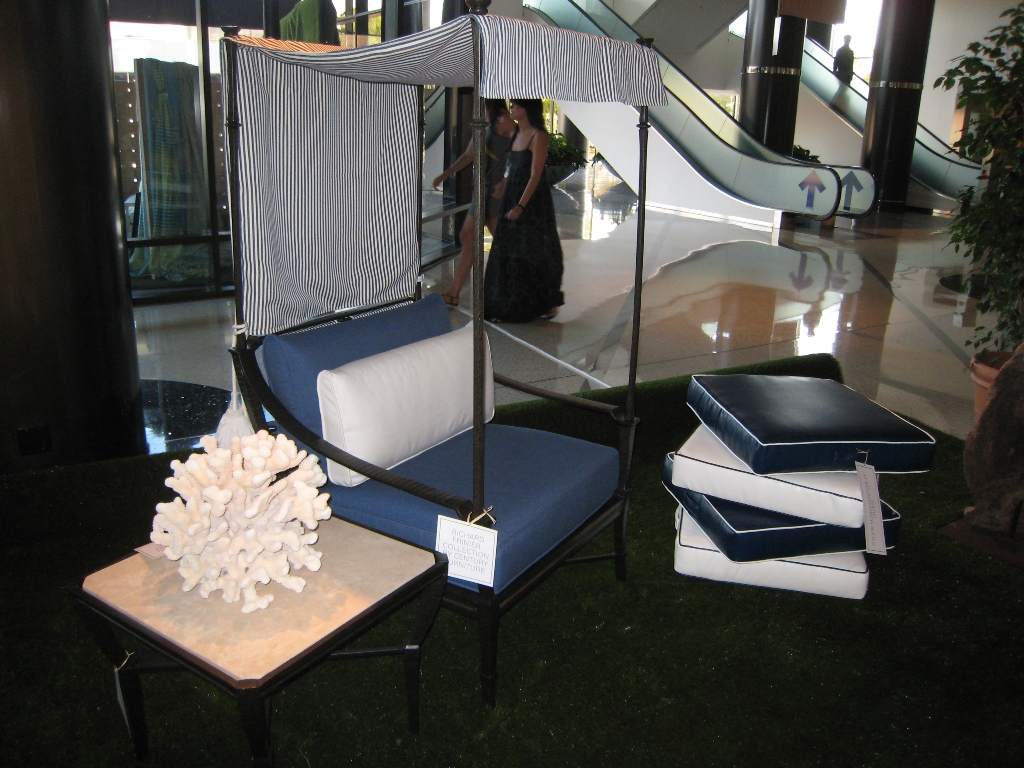 Richard Frinier at Century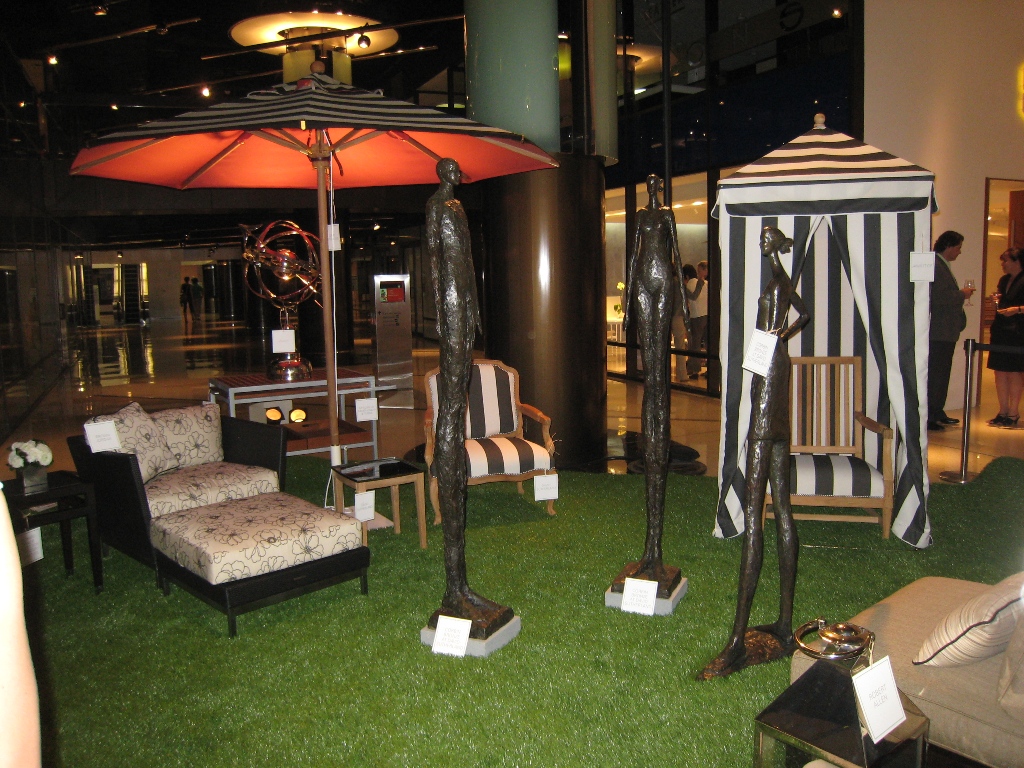 Corbin Bronze at Sutherland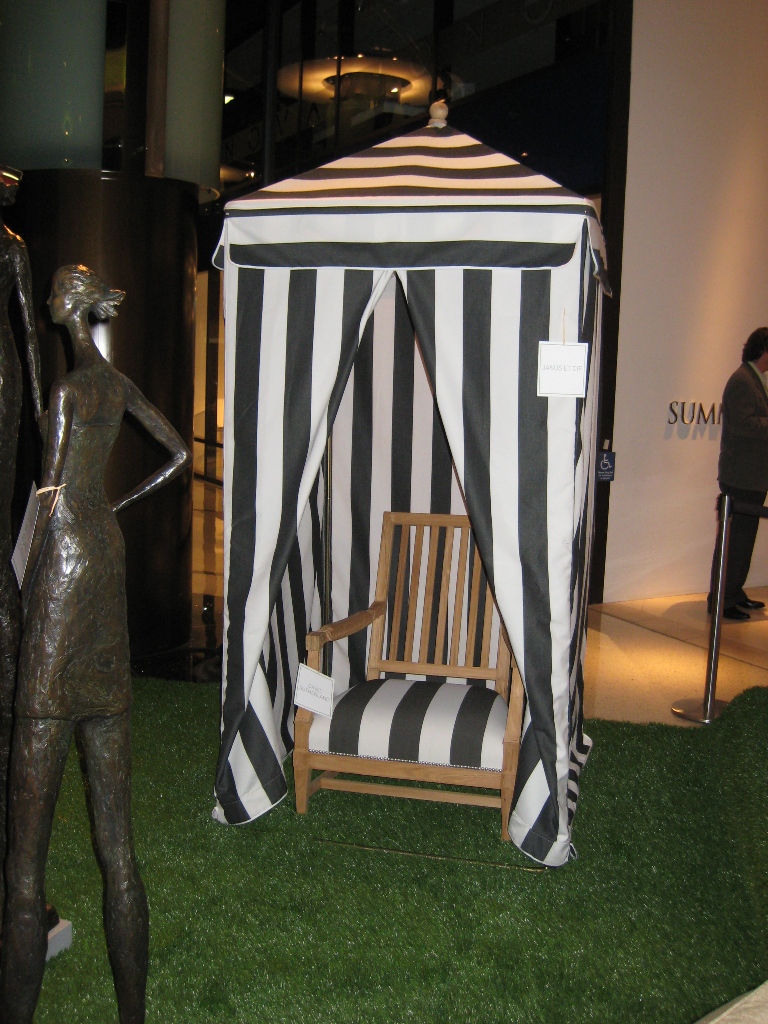 Janus Et Cie
Chinoserie at Robert Allen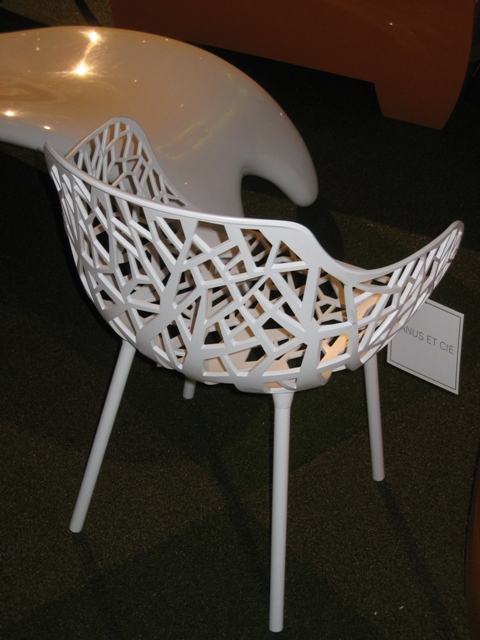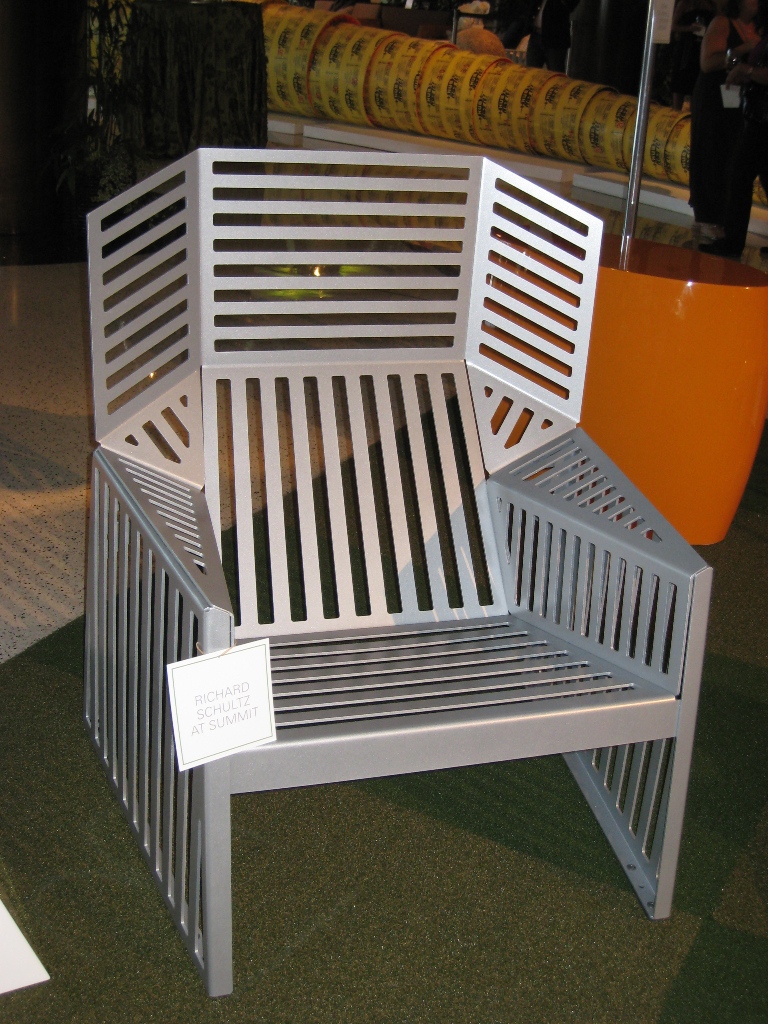 Richard Schultz at Summit
In a town where we are literally running out of water, it was great to see Synlawnand Astro Chic make a green statement.  I've noticed about five of these synthetic lawns on my nightly strolls, along with a lot of gravel and succulents. I'd like to say it's concern for the environment, but it looks like the water bills finally converted a few folks to the sustainable side.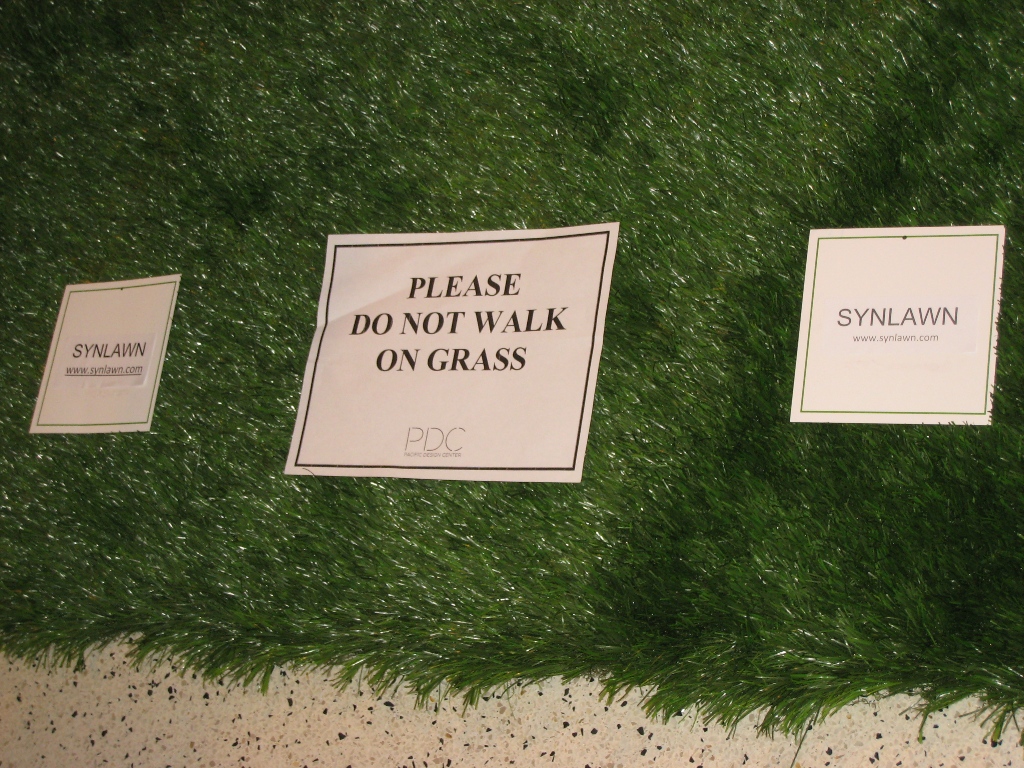 Synlawn at Fall Market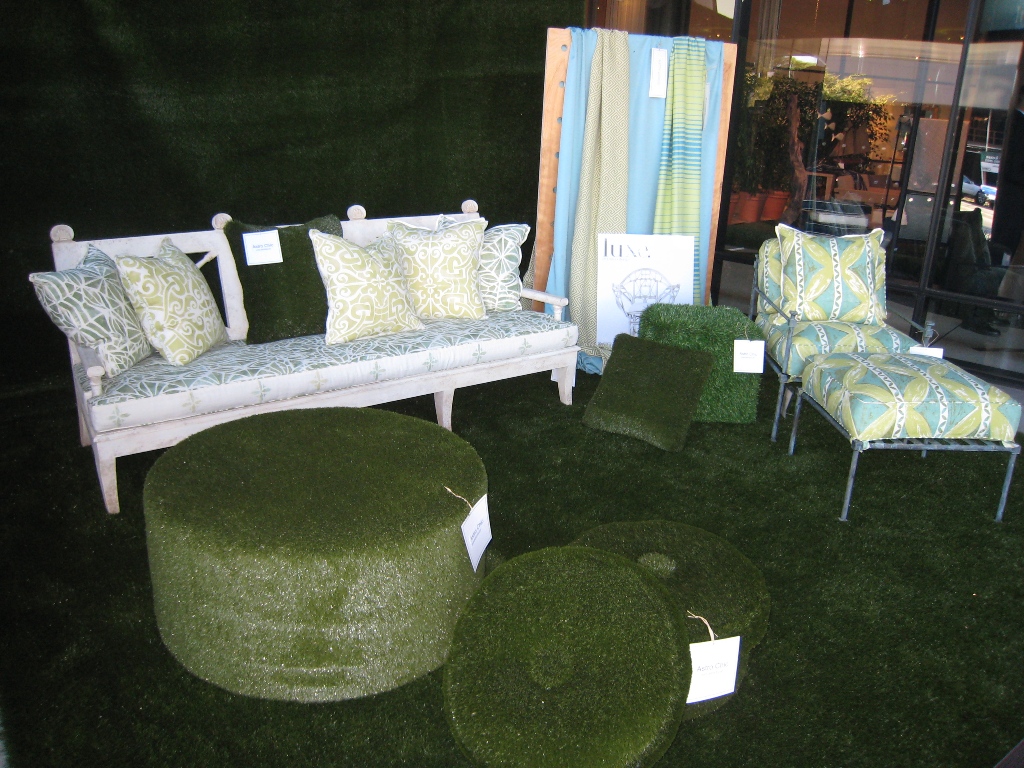 Astro Chic Pillows, Ottoman and Lawn
The first floor gave us a sneak peak of what was to come on the second floor open house.  I especially loved these three sculptures made of everything green including cleaners of the kitchen sink.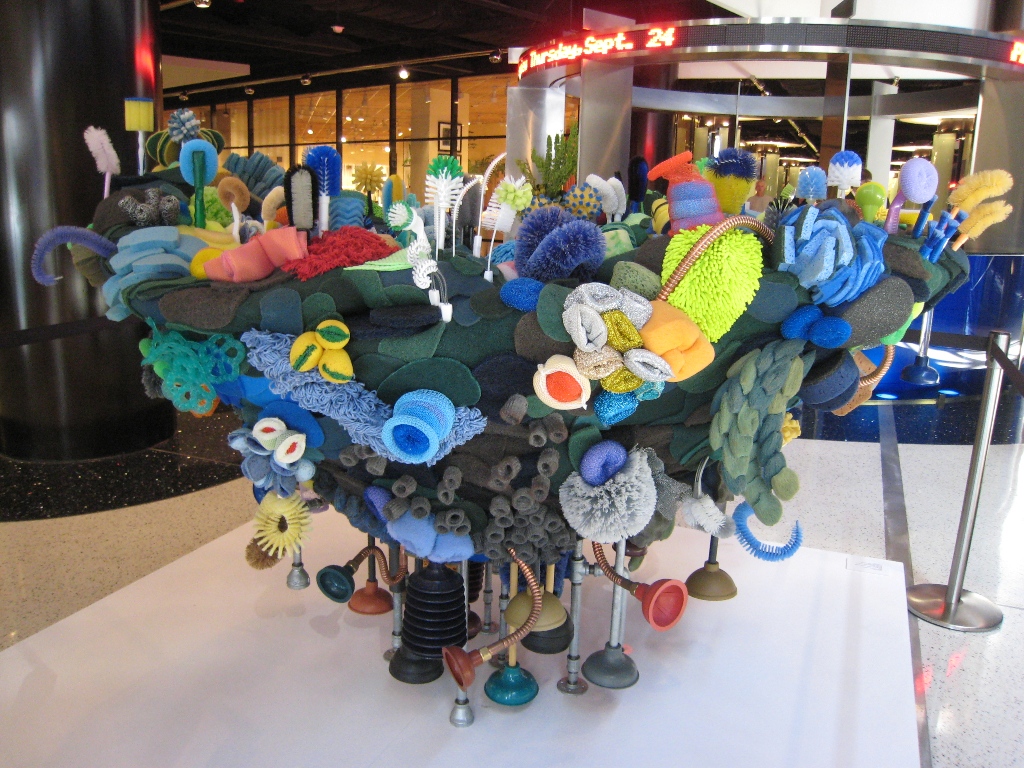 Cleaning Up at Fall Market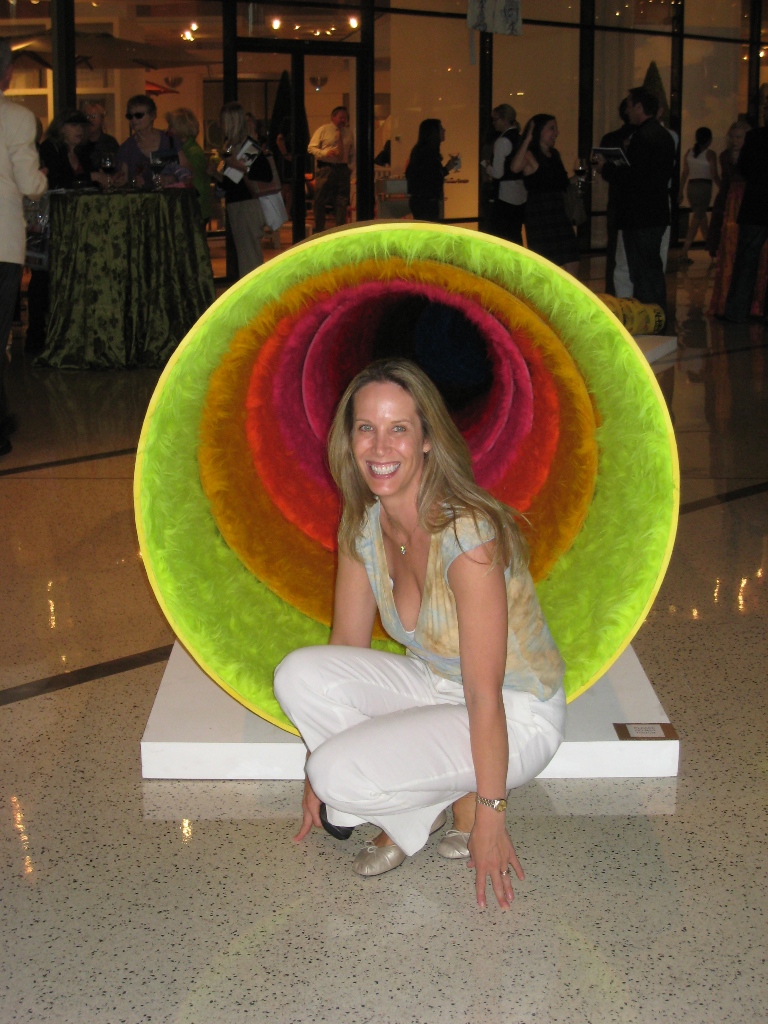 Worm Hole by Lynn Aldrich
A More Combustible Smoke by Greg MacLaughlin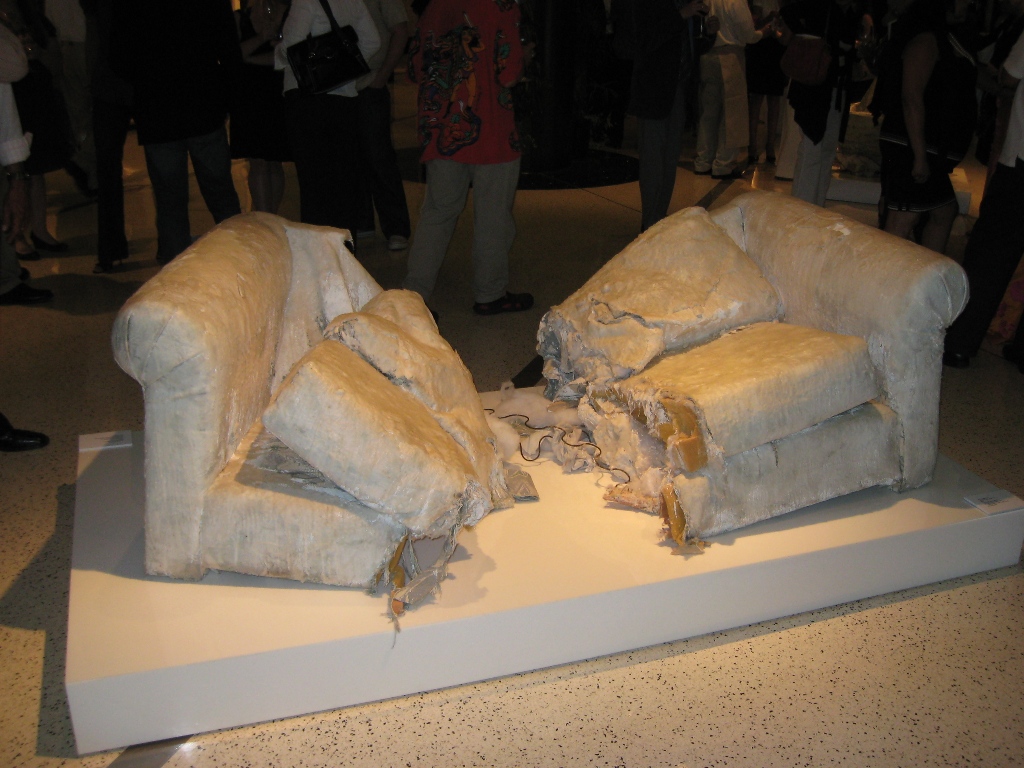 Broken Sofa by Jeremy Everett
DJs were spinning and one piece was more interesting than the next throughout the second floor galleries.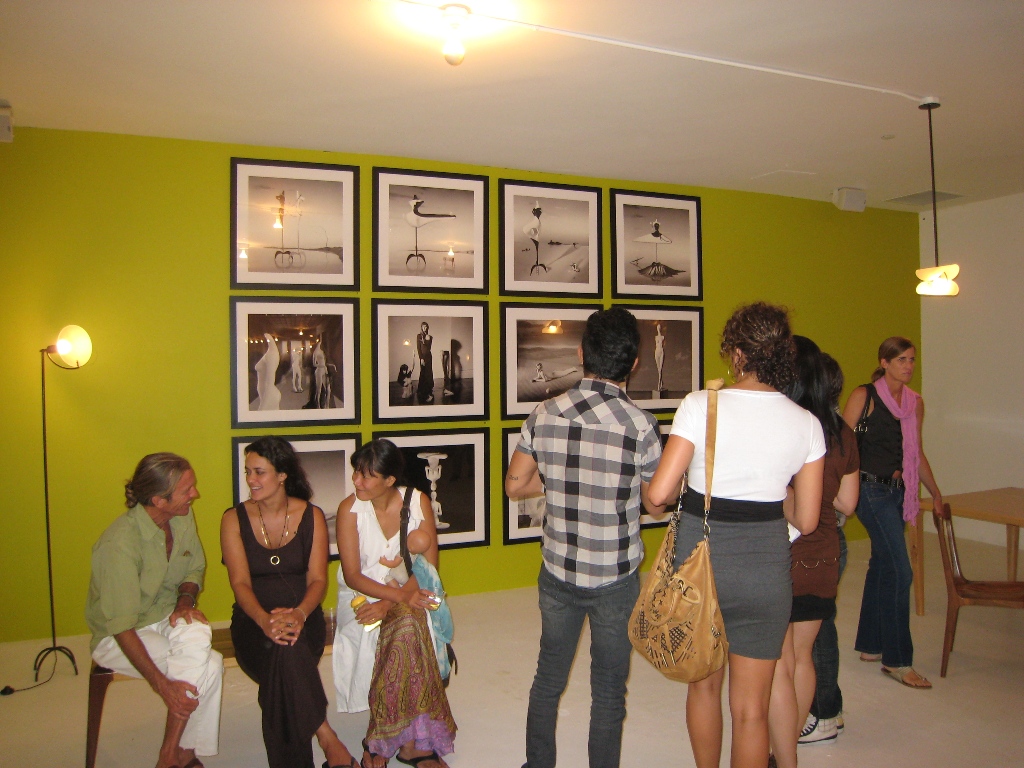 Green Wall at Pucci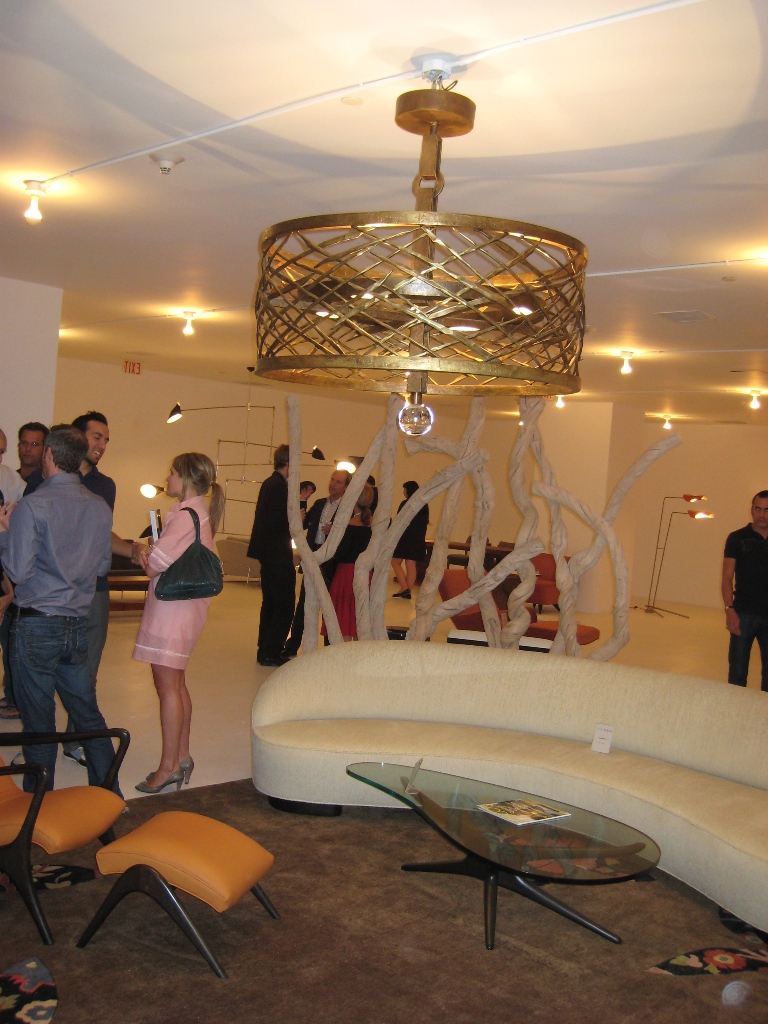 Love this Chandelier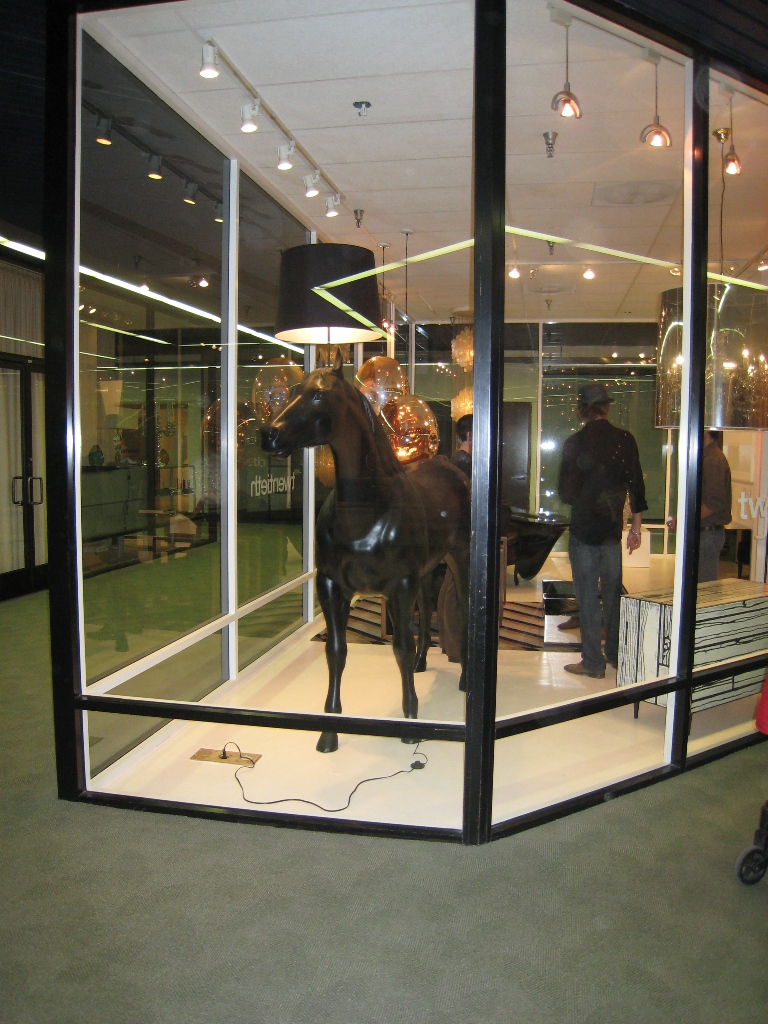 How much is that Horsey in the window?-Twentieth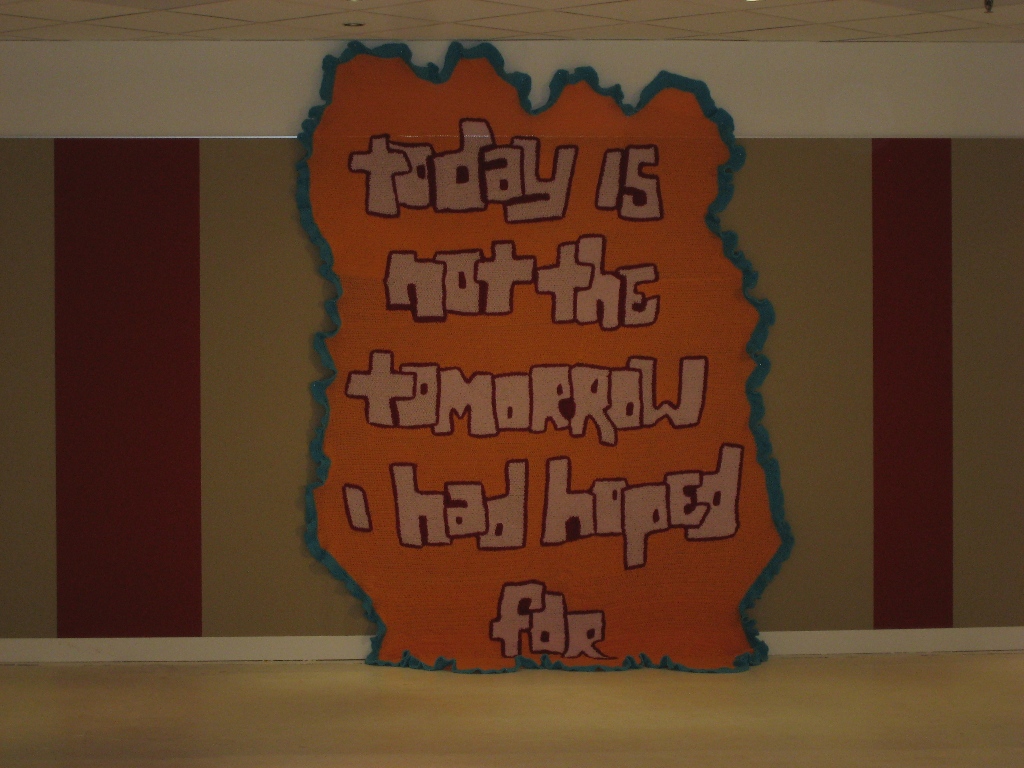 So sad……. mine is even better.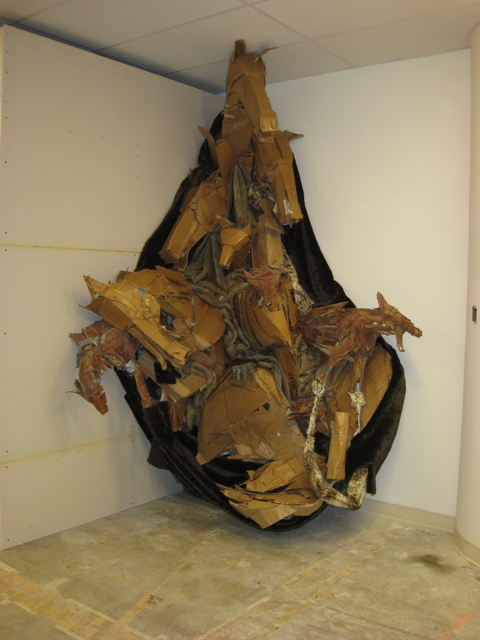 Art by a USC Graduate?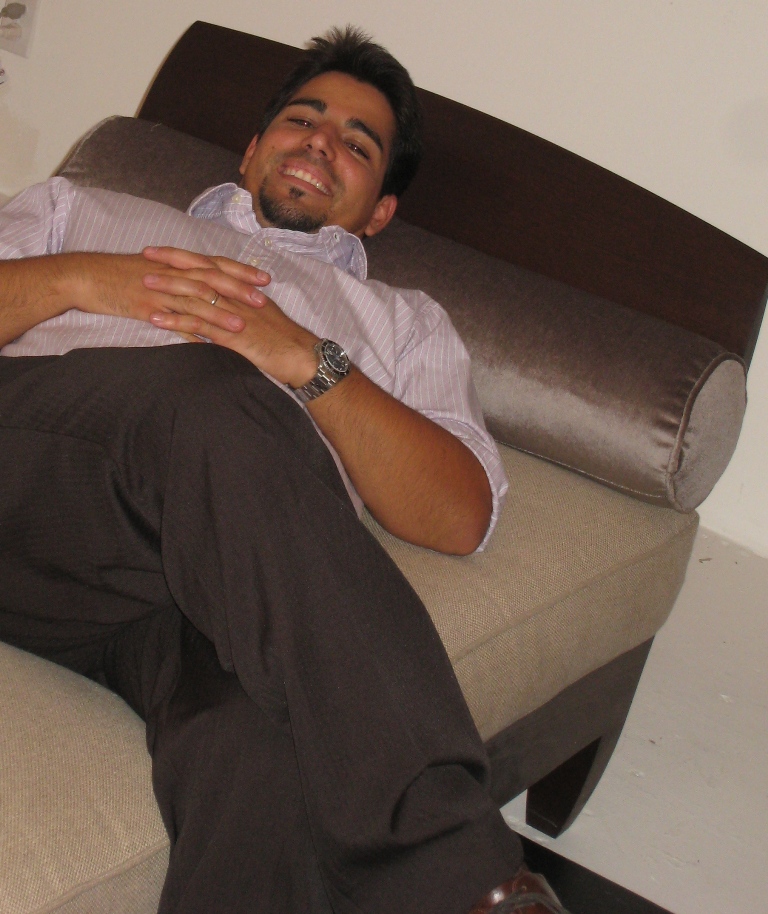 By this time the world's most stylish builder, Mr. So Cal Contractor, and Junior Designer Elle started getting a little sleepy……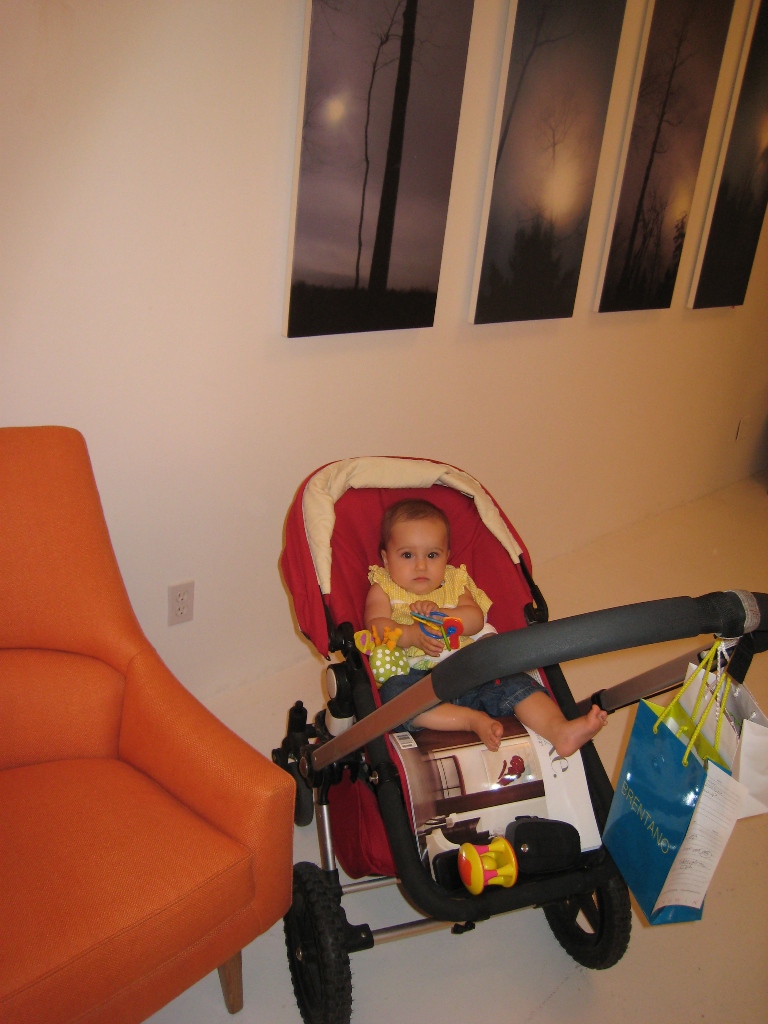 but woke up for a bit more fun in the best installation of the night. Little Miss Elle obviously shares her Designer Mommy's love for graffiti art!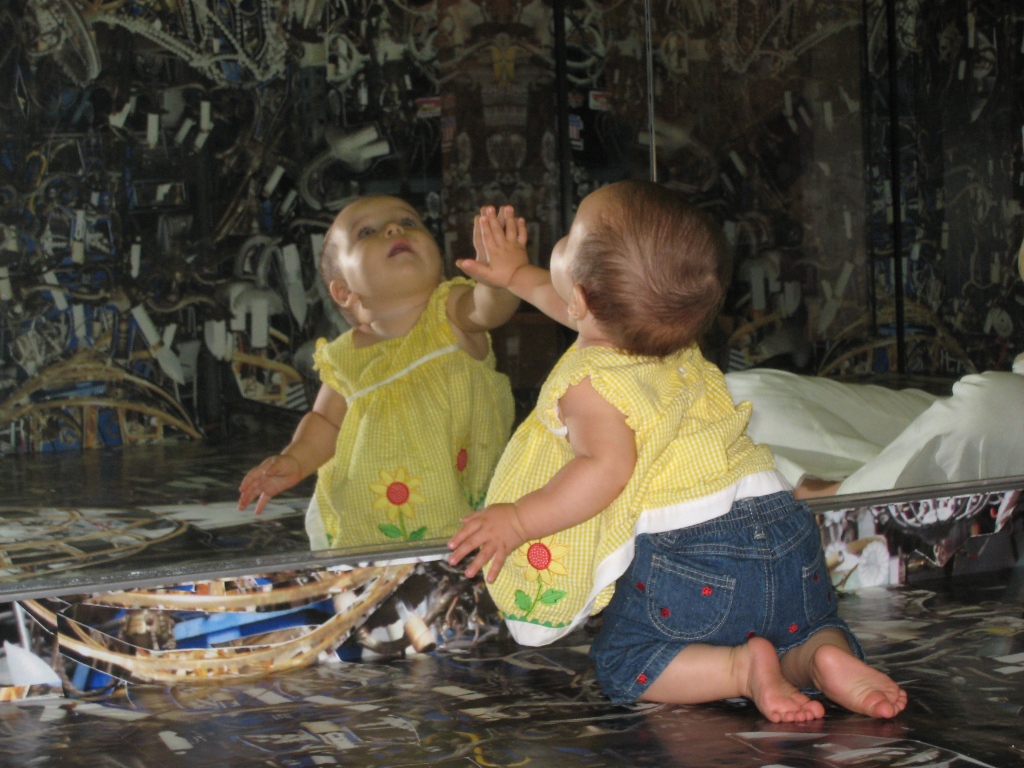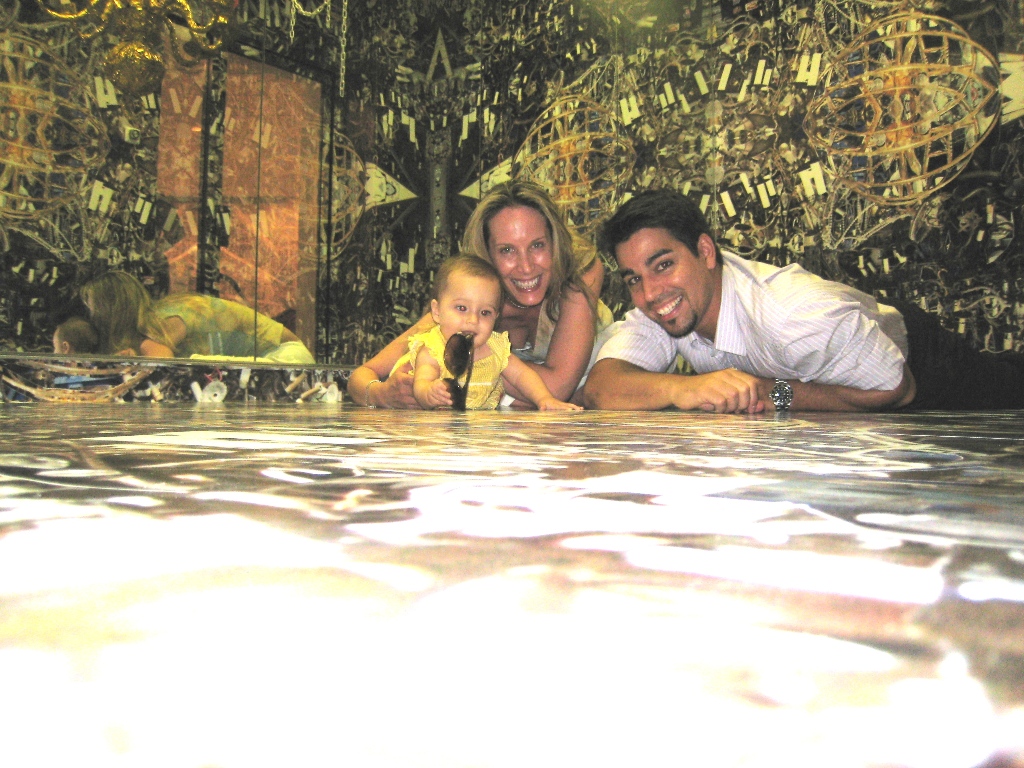 Bravo to the PDC for another Fall Market success. Take that recession!