A few weeks ago I wrote about two of my new favorite artists, Robert Reynolds and David Hollen.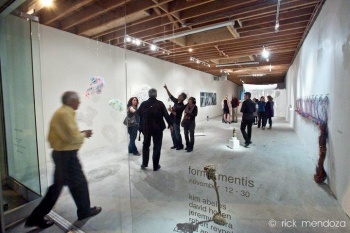 Now I know West Siders (from Los Angeles) aren't  likely to make the 15 minute drive "all the way" downtown, so it is with great pleasure that I reveal the location of the Aryai pop up gallery at 8457 Melrose.  Until November 3oth you can see Robert's Jesus inspired, life sized boat hanging from the ceiling and revel in the fantasy filled minatures  of Jeremey Mora.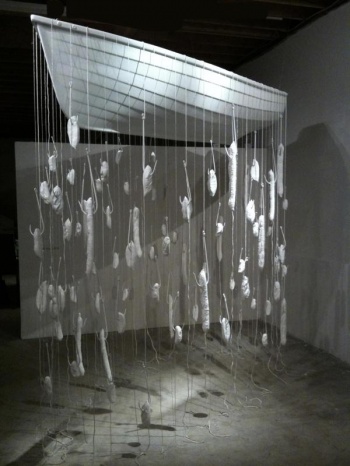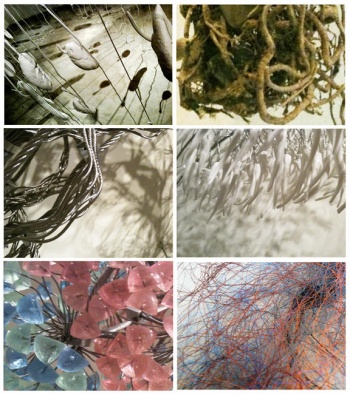 Other artists work on display at Forma Mentis are Kim Abeles and Sia Aryai.  The exhibition is petite, sweet and filled with plenty of whimsy.