For the past six months, I've been traveling  the country giving presentations at trade shows and design centers on luxury green living and signing my book Green Interior Design .  I've seen five trends stand out more than any others and here they are.
1. GREEN DESIGN GONE HEALTHY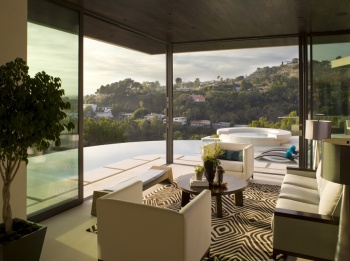 The emphasis on green continues to gain momentum.  While most people are well aware of the built environment's impact on our planet,  less is known about how it relates to human health.  It's hard to believe that the indoors are more polluted than the outdoors. But they are and we spend 90% of our time inside.  In fact, the EPA currently lists indoor air pollution among the top five environmental health concerns.
Expect to see more prominence put on home design features that can help improve indoor air quality. For instance, windows, when positioned positioned and operating properly, allow for naturally occurring cross currents of air that result in proper ventilation of indoor spaces.  I highly suggest opening your windows and vacuuming at least once a day. For those of you who do not employ a full time cleaning crew, check out I Robot's Roomba.
2. THE GENTLEMAN'S LOUNGE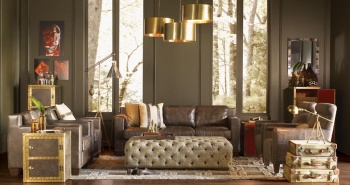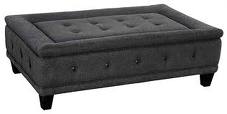 Leathers, tweeds, flannels and other menswear inspired fabrics are popping up all over furniture.  Icons of high style like Ralph Lauren, Giorgio Armani  and Andrew Morgan have turned their attention to interiors.  Everything from master bedrooms, media room and living rooms, both indoors and out will be dominated by fabrics traditionally seen on Saville Row. The look evokes a sense of luxury embodied by a life well traveled, a meal savored, a professional respected and a bed never empty.  It's a style that wears well on both male and female, allowing the occupant to invite elegance and permanence into their interior spaces.
In residential and hospitality expect to see tweeds in camel and cigar browns; hound's tooth checks in black, green, red and blue; richly hued plum and tangerine silk paisleys and sultry shades of grey pinstriped, flannel wools. And peacock- that male struttin' bird will be seen everywhere for some time to come.
3. AMERICANA SUPPORTING MADE IN AMERICA
Thirty years of sending our manufacturing overseas has culminated in jobs lost forever and a nation left wondering where it all went wrong.  Consequently the "Made In America" label has a brand new cache.  People are finding strength in returning to American values and traditions, whether its comfort food , an old pair of Levi's or the design of their homes.  At  Sotheby's and Christie's for example, American antique furniture and objects of art recently sold for record high prices.  Manufactures who produce locally like Milgard Windows have been high on the must have  lists of my clients.  American handmade accessory items are also in demand like  Cheryl Sheehan's gorgeous table toppers.
Consumers want quality products that support the stability of our communities, states and nation.  Expect to see red, white and blue in every room in the home.
4. SMALLER SPACES, QUALITY MATERIALS DOING MORE WITH LESS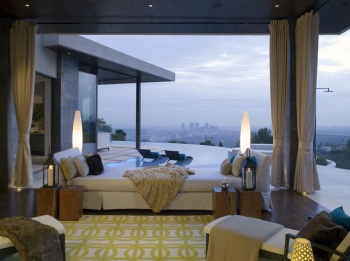 Gone are the days of cheaply produced mega mansions. Today design is about smaller, well planned spaces made with quality materials that will last a lifetime.  Dollars are being focused on fewer, but higher end products and materials.  These new products have a common thread in the sensuality of their composition, an almost handcrafted feel.
Expect to see a re-connection with nature, more wood and metal in design.  Because interior spaces are being made smaller, there will be an explosion in the design of well adorned outdoor rooms that visually create a large living space.
5.  TECHNOLOGY WITH GREATER PURPOSE- FOCUS ON ENERGY EFFICIENCY, DURABILITY AND UNIVERSAL DESIGN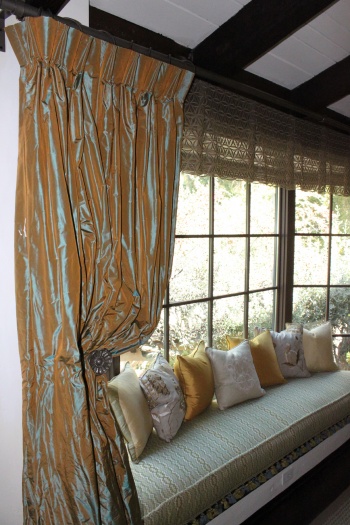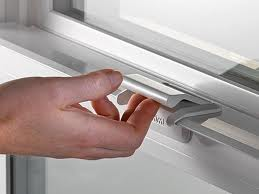 Technology and beauty haven't always gone hand in hand, but in today's Apple infused world of style and function, it is now more expected than ever-even in home design.  Cutting edge technology is enabling design oriented manufacturers such as Creation Baumann to produce stylish products that are also durable and easy to use.  The company recently updated its technology in its century old mills to transform polyester into dreamy silk like fabrics that don't compromise indoor air quality, produce little waste in manufacturing and are machine washable.  New technology such as the Smart Touch lock  is fusing style and performance.  The exclusive design from Milgard makes windows much easier to use as we age and was the first window manufacturer to receive the Arthritis Foundation's Ease of Use Commendation.
Expect to see more attention put on products and home improvements that offer more style, performance and comfort.  The retirement of the Baby Boomers, in particular, has made Universal Design one of the most important areas in design.
That's the top five as I see them.  And trust me, I've seen it all this year!