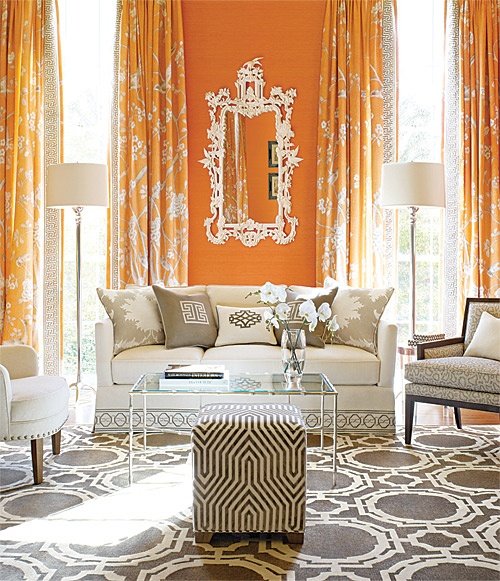 As the fashion of interior design is moving away from a scaled down modern mood and towards the vibrancy of color and pattern again, embellishments are making their comeback.  Guess this is a sign that the economy is on the upswing and everyone is feeling fancy!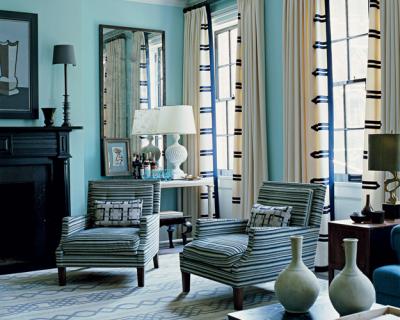 Love this blue striped drapery trim.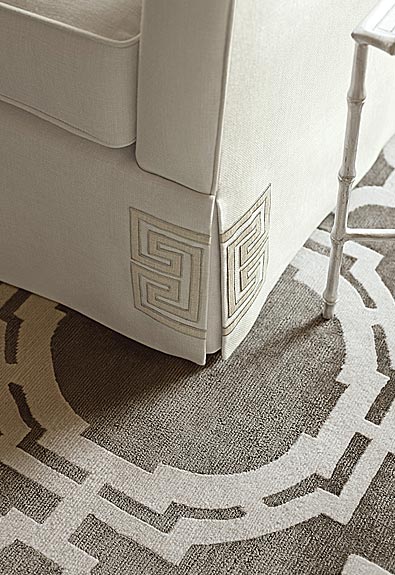 A small applique in the corner of the sofa is a humble yet elegant touch.
Los Angeles Interior Designer Mary McDonald has a gorgeous new line out through Schumacher
featuring her geometric and colorful trims and appliques.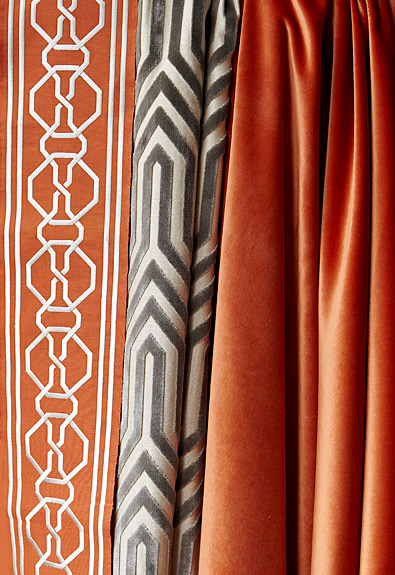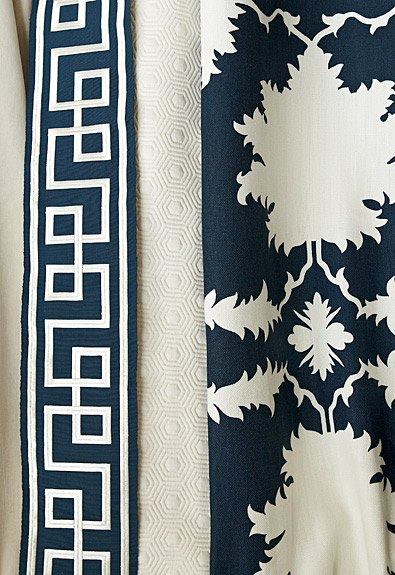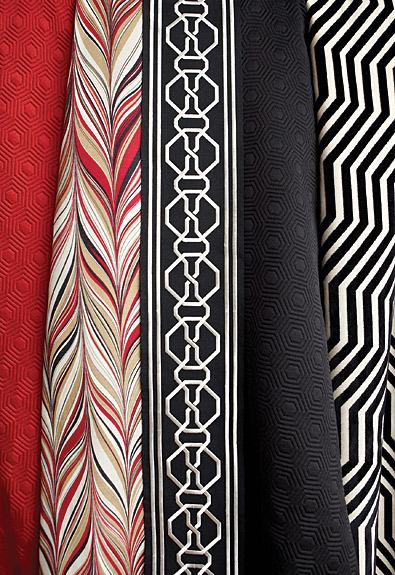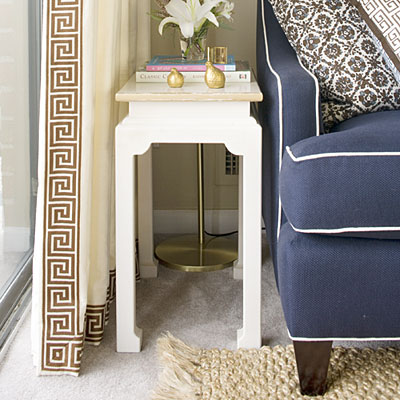 It's always a classic to add trim using the Greek key motif at the edge of drapery.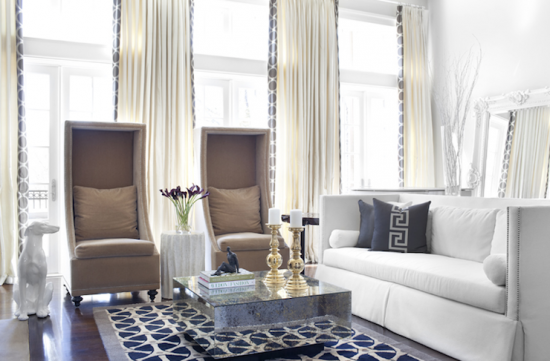 American-made luxury furnishings by Bradley Hughes.   Classy and comfortable.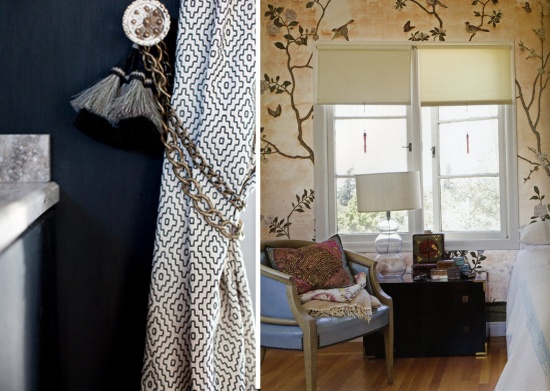 This is a really cool mix using metal chains with a soft drapery tie-back tassel and ornate knob.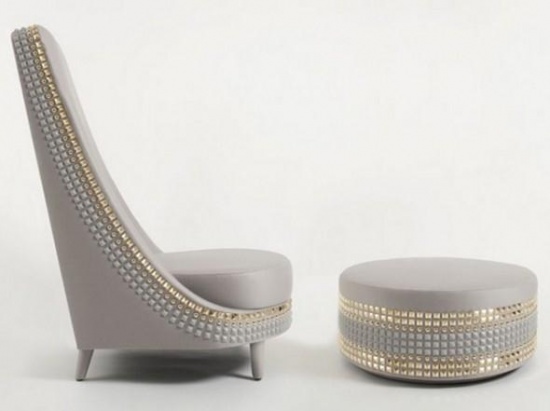 Metal is HOT right now and what a great way to use it as a trim!  Sexy!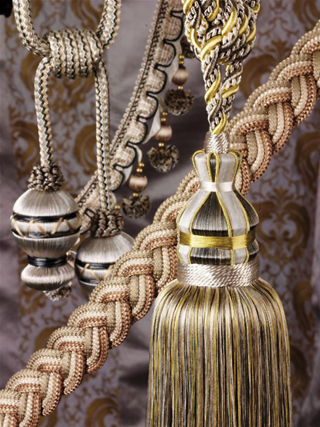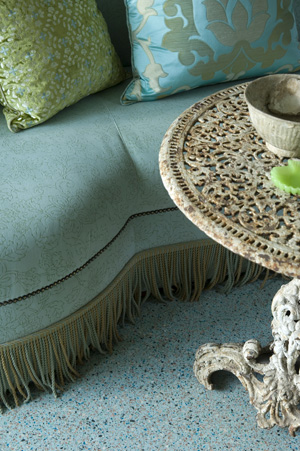 Design Icon Barry Dixon added fringe below a nail head trim to this custom sofa.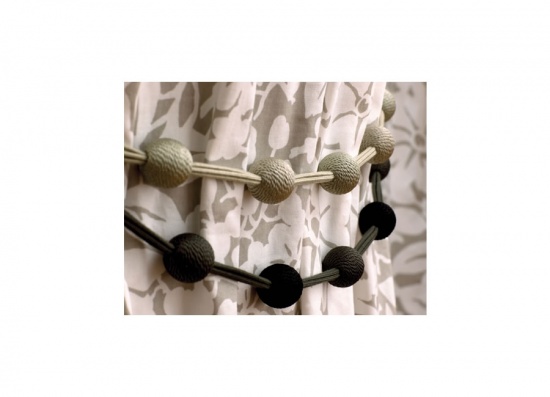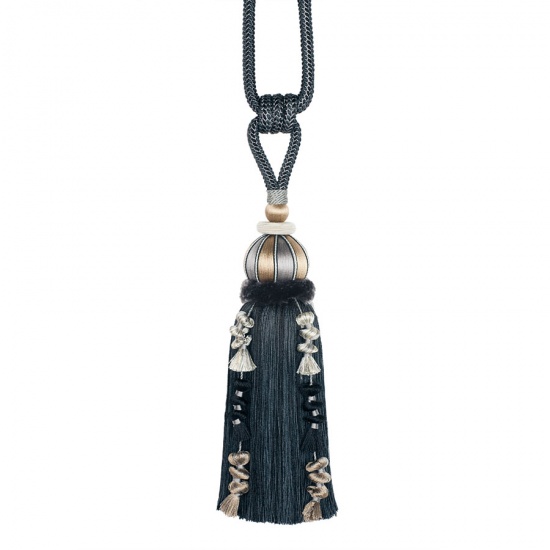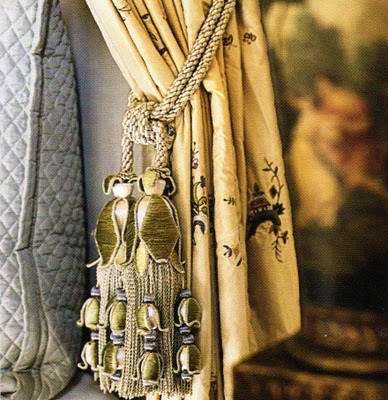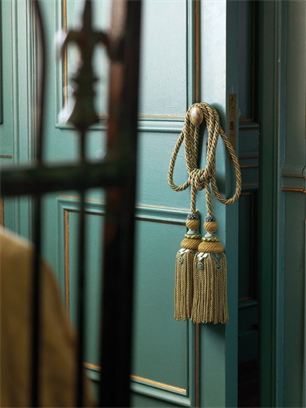 Tassels can range from uber ornate to very simple and toned down.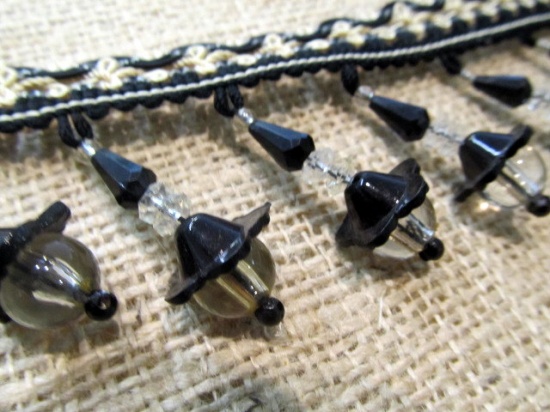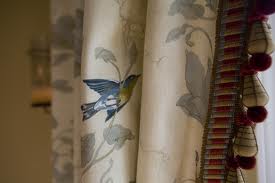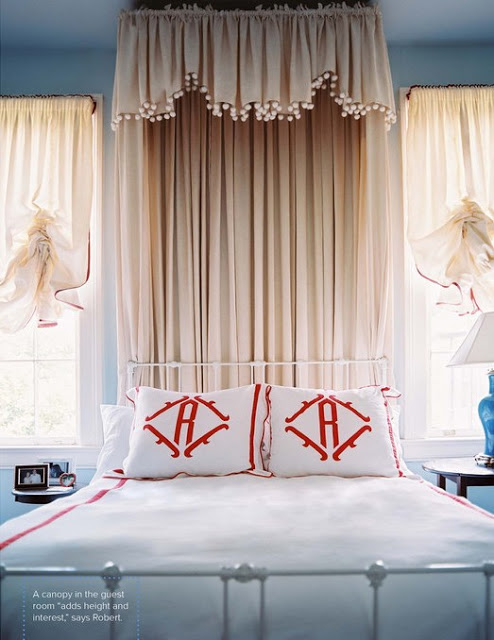 Pom Poms aren't just for cheerleaders!
What have you been seeing out in the design world?
People with a little extra change in their pockets willing to splurge on something special,
or simply wanting a more interesting and unique way to spice up their home?