Hip Hacienda: The Spanish Design Trend Everyone is Loving
A Spanish Revival Hip Hacienda Home Full of History!
I had a blast designing this Hip Hacienda Spanish Revival home on Laurel Canyon in Los Angeles. It was full of historical treasures, having been built at the turn of the Century. We revived the home, modeling it after a boutique hotel, while maintaining its architectural integrity. Watch the video below to learn more:
Yeah, Baby, Yeah!
The theme for this project was "Austin Powers Goes to Spain." And we accomplished that by infusing theme into every minute detail: Can you say throwback? We utilized some Beaded trim on the tassels, and the detailed ceilings are among our favorite architectural details.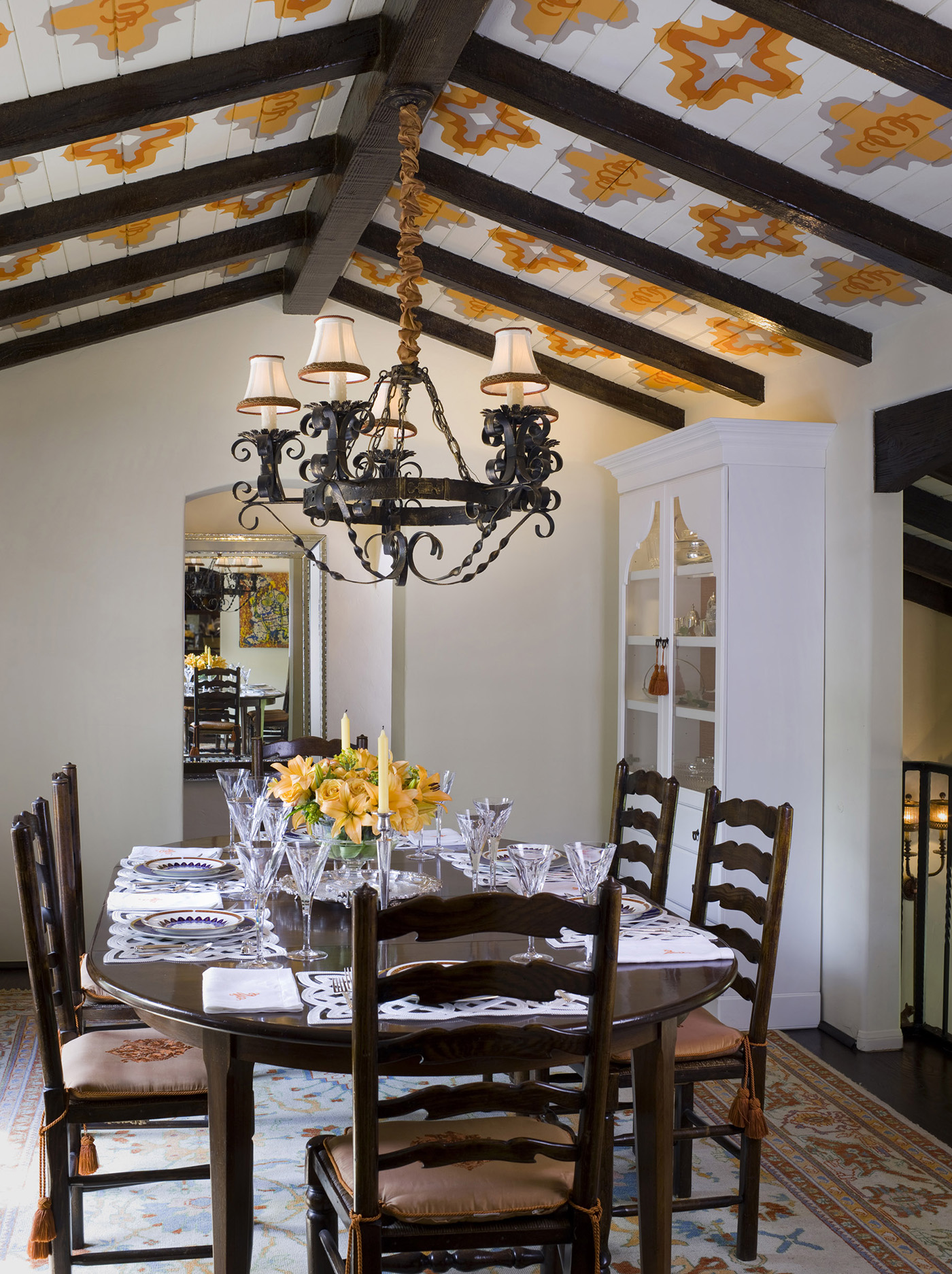 Spanish, Shag, and Shimmer!
But you can still get the look in your home without the custom design details. Add a little shag and don't be afraid of bright, bold colors! Shop our favorite hip hacienda products below: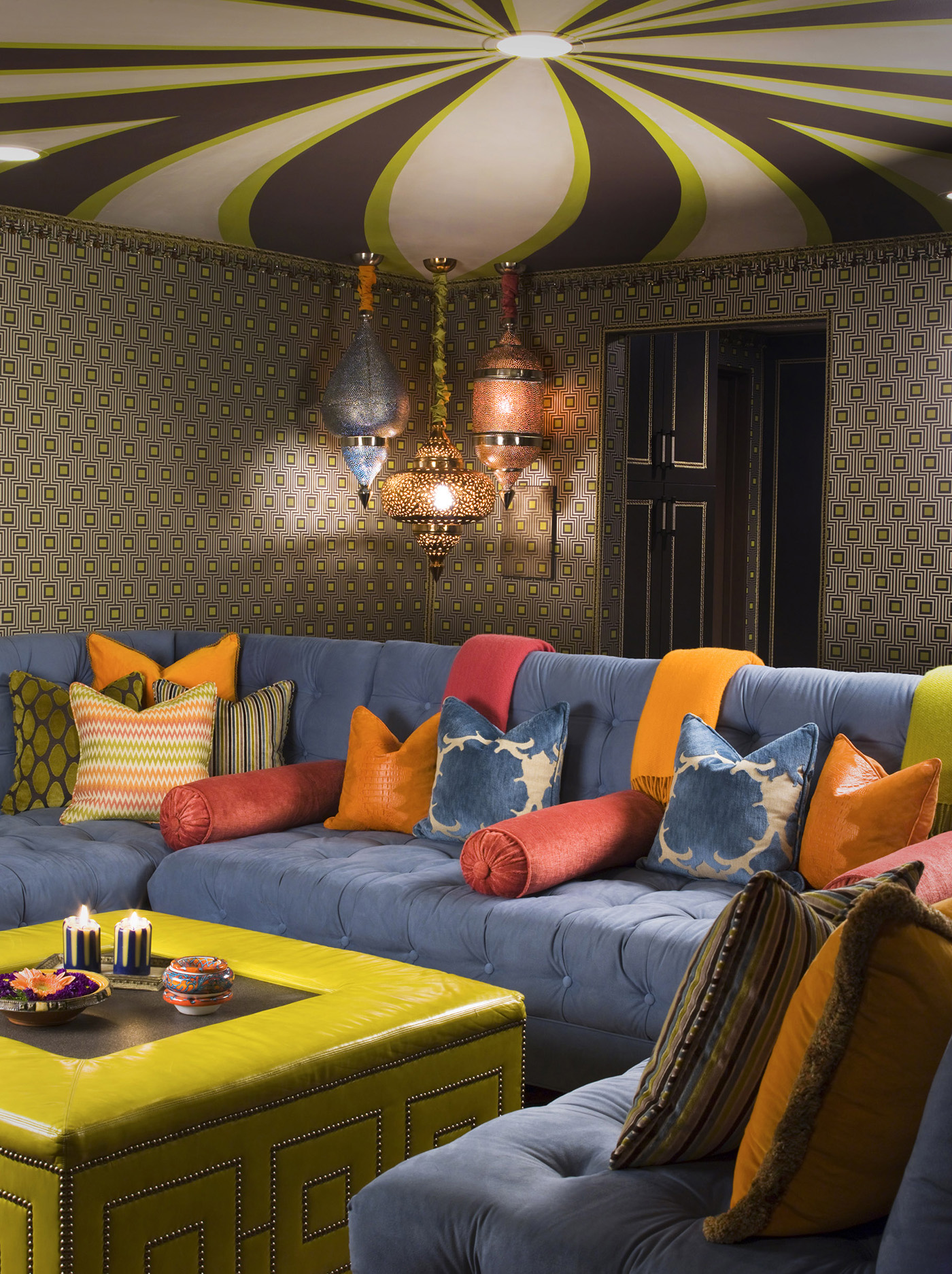 As we mentioned, this home was hotel-inspired – More and more of our clients are asking us to design their homes around their favorite boutique vacation spots, where they feel most relaxed. And there's really a science to it. Hotel rooms are designed for every element to relax you – that means optimizing views, where applicable, but having complete control over lighting schemes. That's why window treatments and table-side lights are always expected staples of hotel rooms. Layers of cozy linens not only swaddle you in comfort, but they also absorb some of the sound in a space as well, keeping your room quiet.